During one my early morning visits to Bonneville I was making my way across the expanse of the pit area in my car when I spotted a strange looking shape in the corner of my eye. From a distance it looked like a pretty wild VolksRod so I drove towards it to get a better look.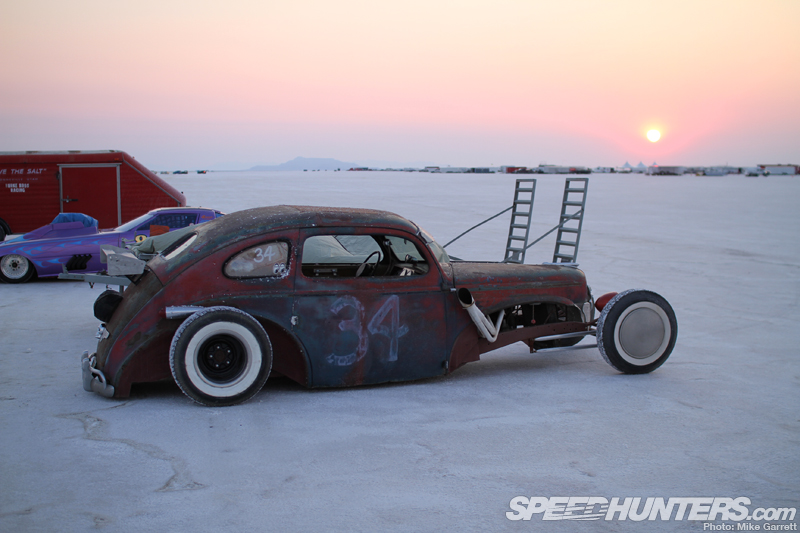 As I got a little closer, I realized it was not based on a Volkswagen at all, but instead on a 1940 Ford Tudor Sedan. Up close the car was much larger than a VW Beetle of course, but the rear end with its fenders removed bore a striking resemblance to an early VW – split rear window and all.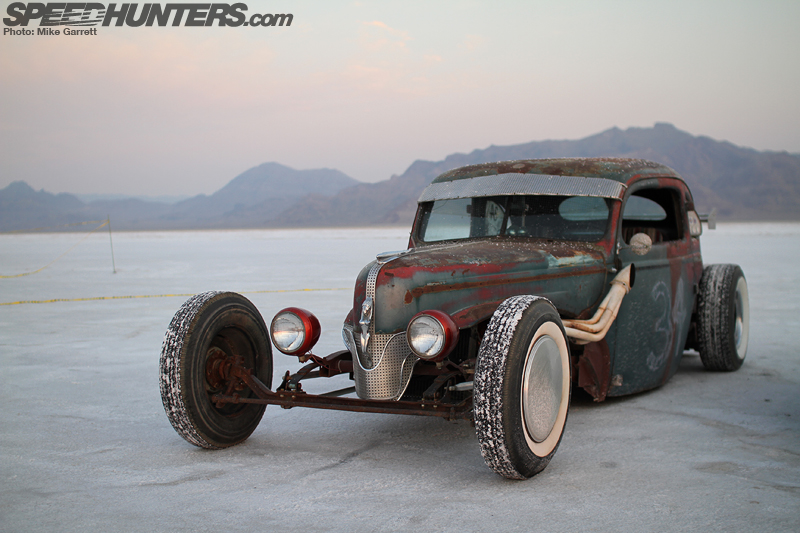 From the front it looks much less like a Volkswagen, but then again it doesn't look a whole lot like a Ford either.  You can see the front axle sits well forward of its original position.
The interior is equipped with all sorts of modern safety features, such as that big pad in the middle of the steering wheel. Not sure if there are side impact airbags or not.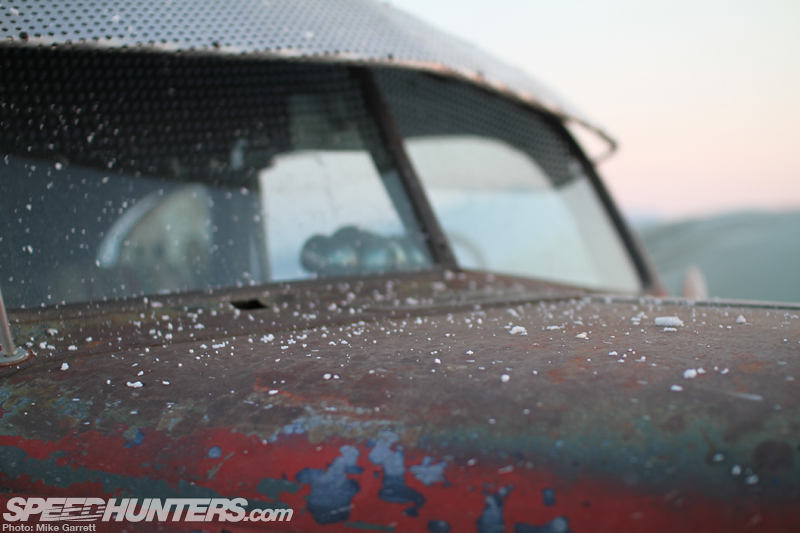 I've got some more rat rod features from Bonneville coming up shortly, but I thought this would be a nice little appetizer before the main course.
I've also included a pair of desktop wallpapers below for your enjoyment.
-Mike