Every year I try to shoot at least one hill-climb event. I just love the concept of driving at the limit on a public road with sheer cliffs on one side and a rock wall on the other. I was going through Pikes Peak withdrawals because the 90th running of the Pikes Peak International Hill climb was postponed due to the fires in Colorado.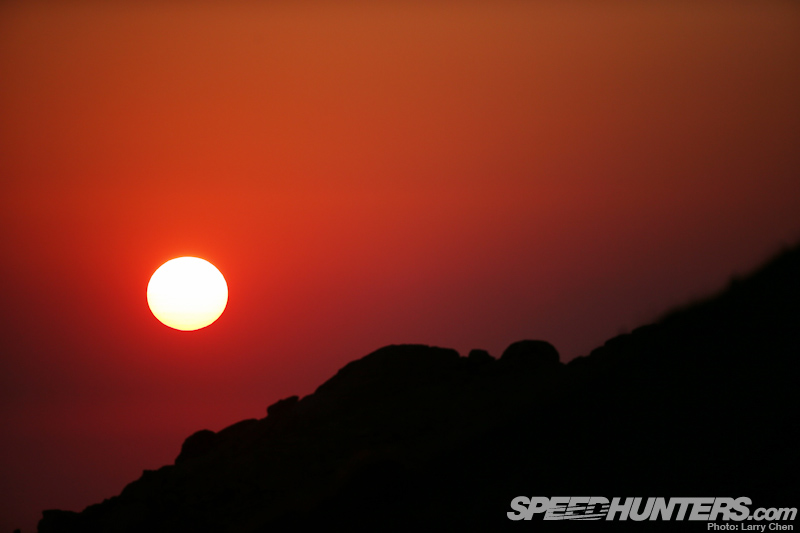 Luckily it was only postponed for a month. I was in for a surprise. In just one year the race has changed so much. Now there are 11 electric cars and they have the potential to be very competitive.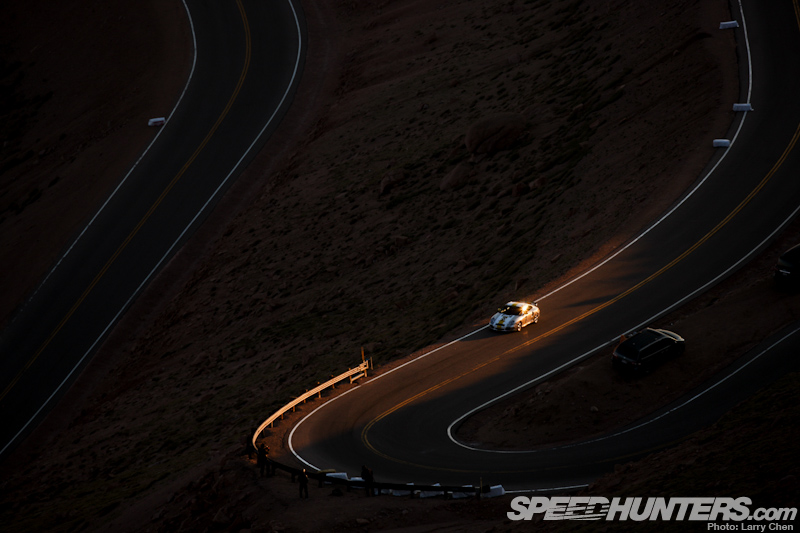 Also, the entire course is paved, which means it's very likely that Nobuhiro 'Monster' Tajima's record of nine minutes and fifty one seconds will fall.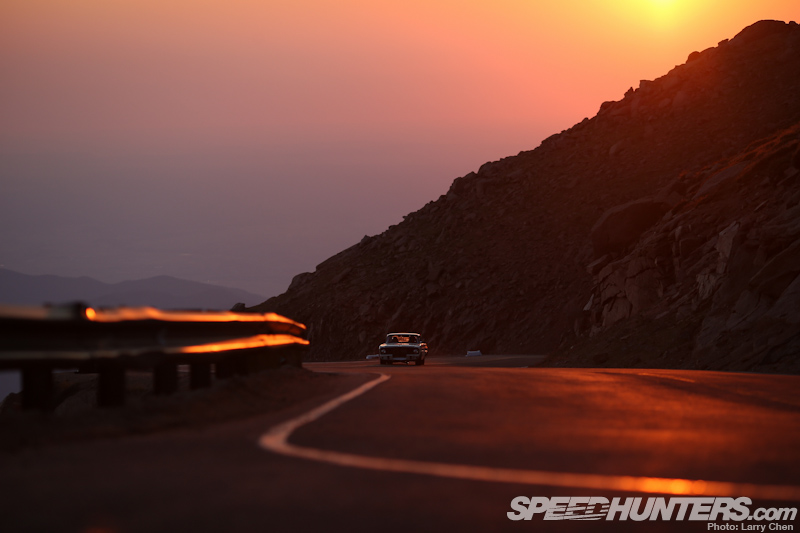 Now competitors are allowed to run full-on slicks to take advantage of the paved surface. The only requirement is a single groove like on many DOT-legal slicks.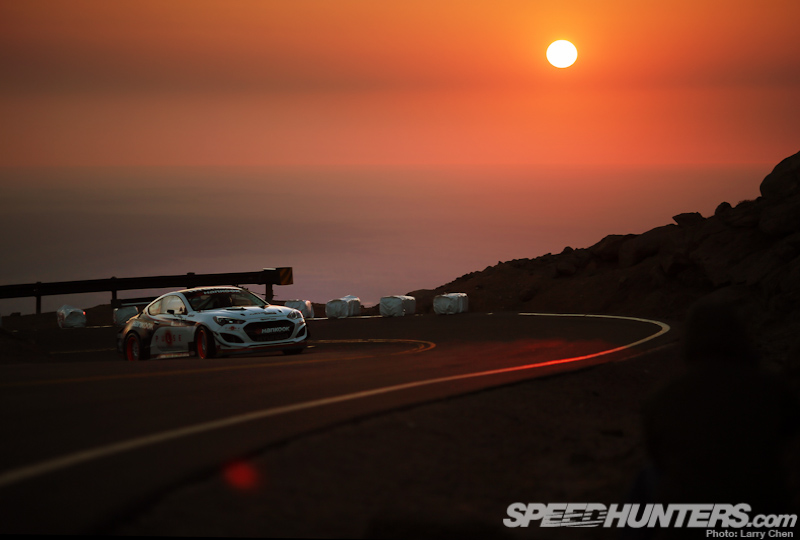 Many of my favorite cars and drivers are back, including Rhys Millen in his 2013 Genesis Coupé Formula Drift car.  This year he will be going for the RWD Time Attack record which is held by his father. Rhys has been posting the fastest times in the Time Attack class.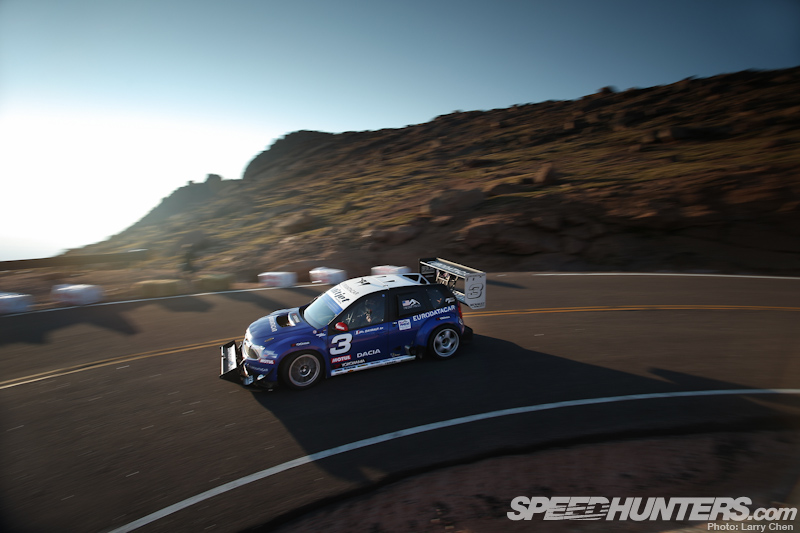 Of course, one of my all-time favorite cars is also back.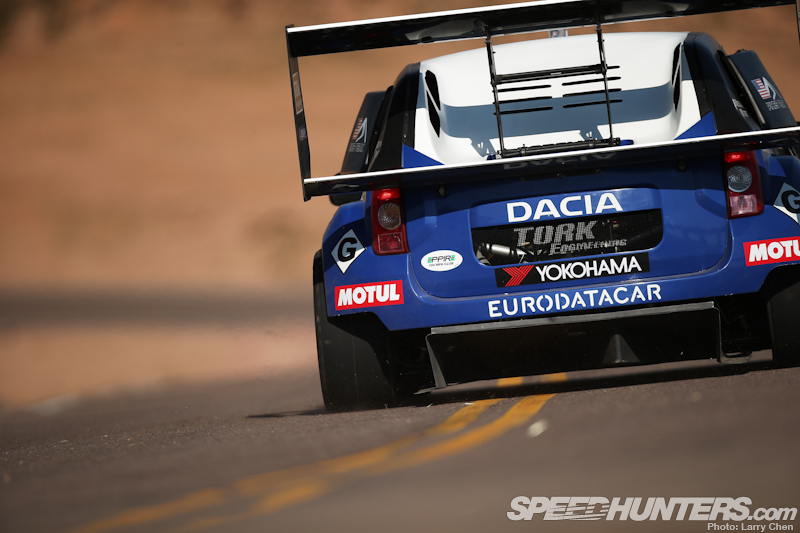 The Dacia Duster driven by Jean Philippe Dayraut got third place last year in the Unlimited class.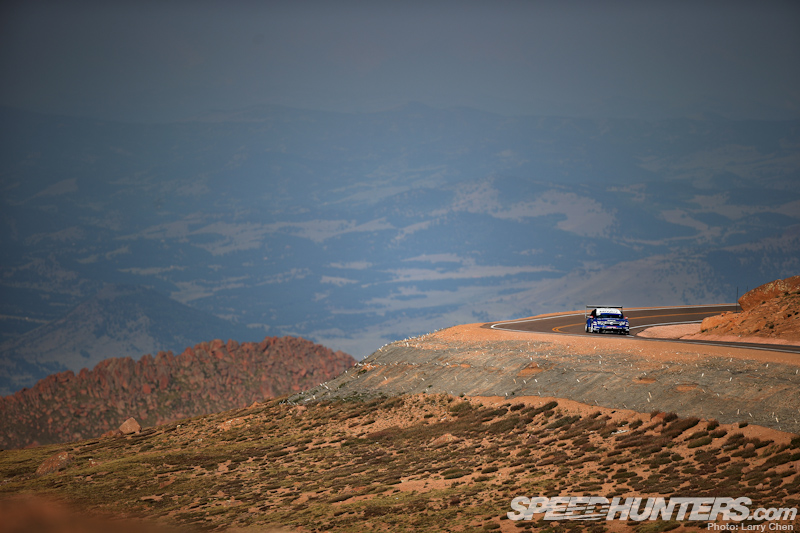 This year he is going for the record with the help of sticky tires and some interesting aero. There is a good chance he is going to smash it, as he has been posting the fastest Unlimited-class times during practice.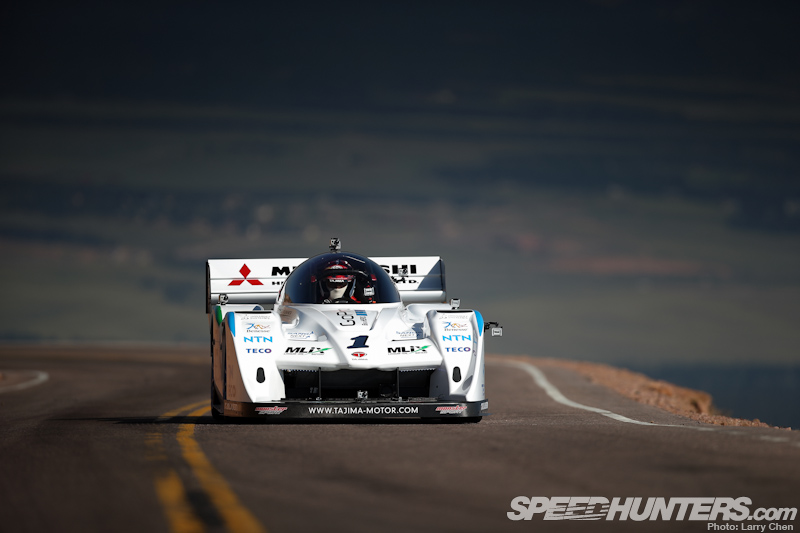 Also back to defend his title as fastest man on the mountain is 'Monster' Tajima.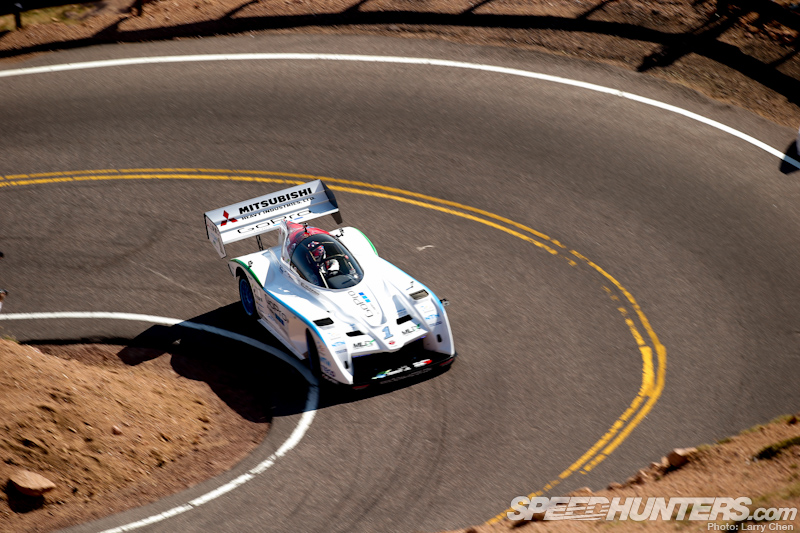 He is driving in the Electric class with a one-off, purpose-built electric Time Attack car.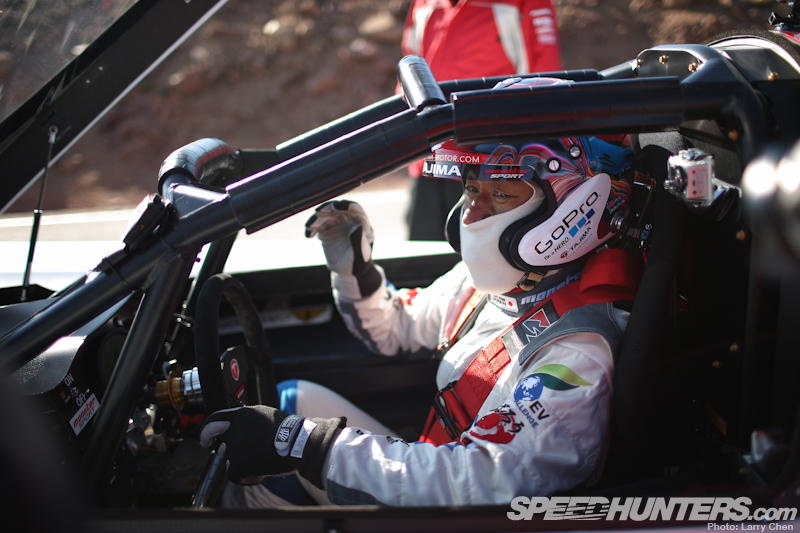 It is built to his specifications for an attempt to smash his own record. The car only runs for 12 minutes after a full night's charge, but that is all the juice he will need to make one fast run up the mountain.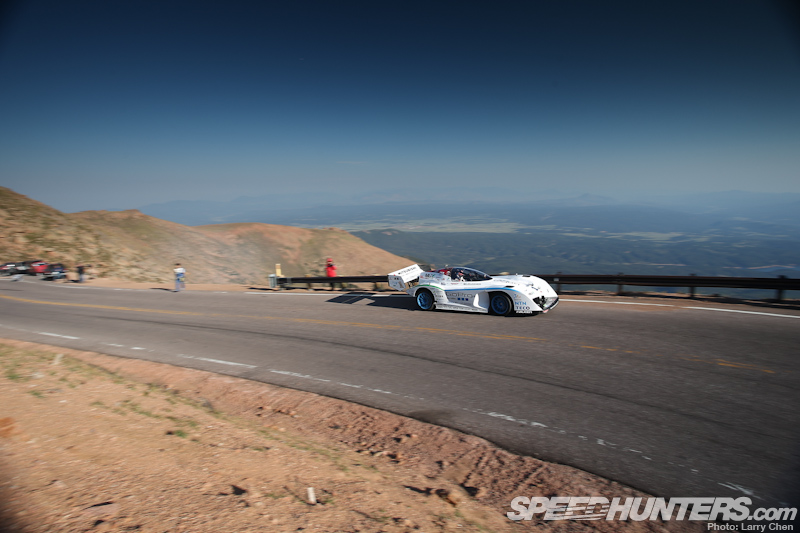 It's crazy to think that his Suzuki SX4, which was one of the crazier cars on Pikes Peak, is being replaced by an electric car. I think it is a great way to justify racing with the whole green movement going on.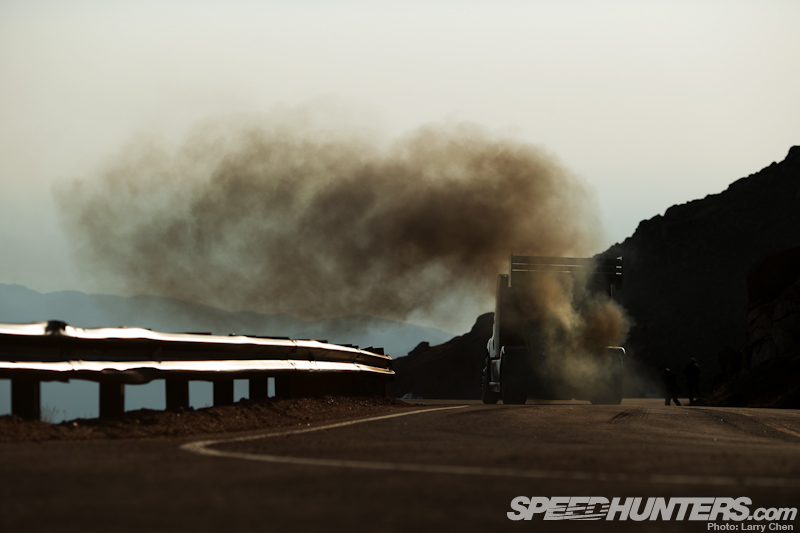 However, whatever carbon emissions were saved by Tajima's electric car got completely offset by the one and only drift semi truck.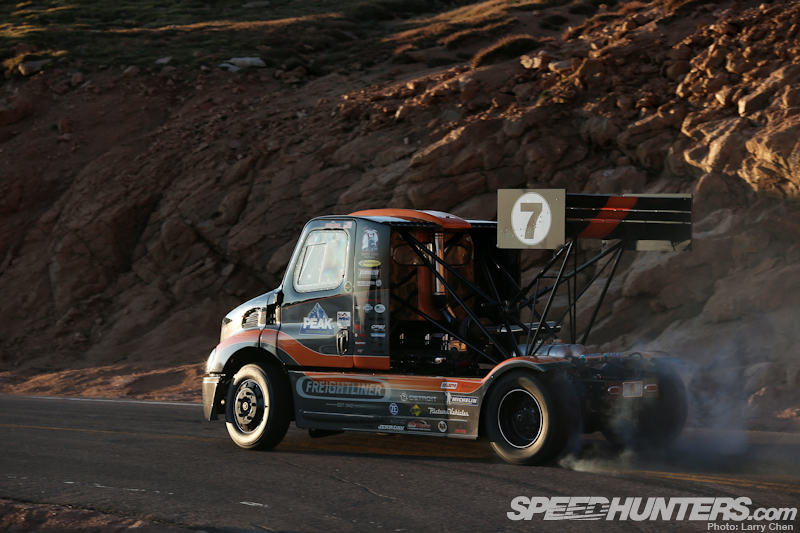 This 10,000lb monster is driven by Mike Ryan. He is a stunt driver and I have seen him drift his truck at Formula Drift.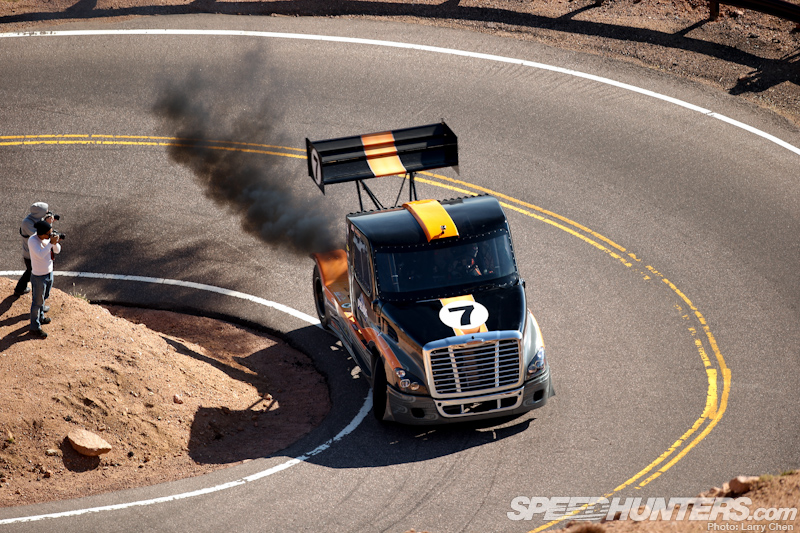 It was a little scary seeing this coming towards me, but I was amazed at just how agile it was.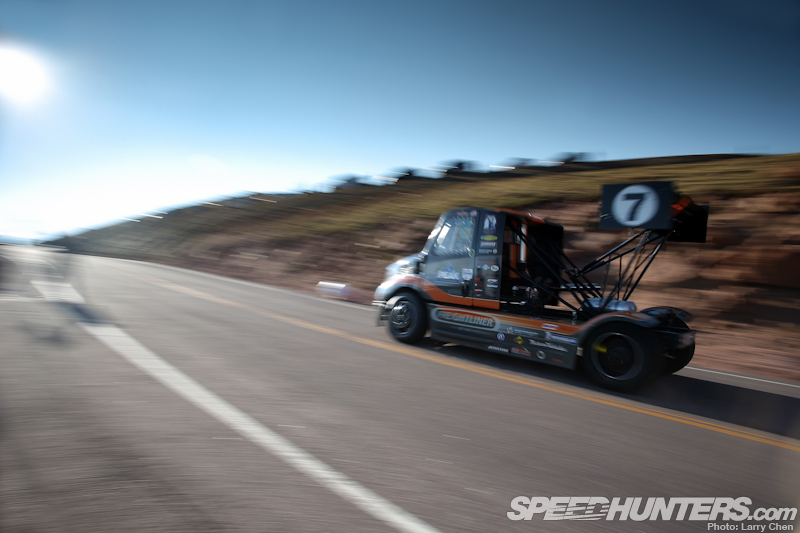 Mike has seven Pikes Peak championships under his belt. I am sure there are many more to come.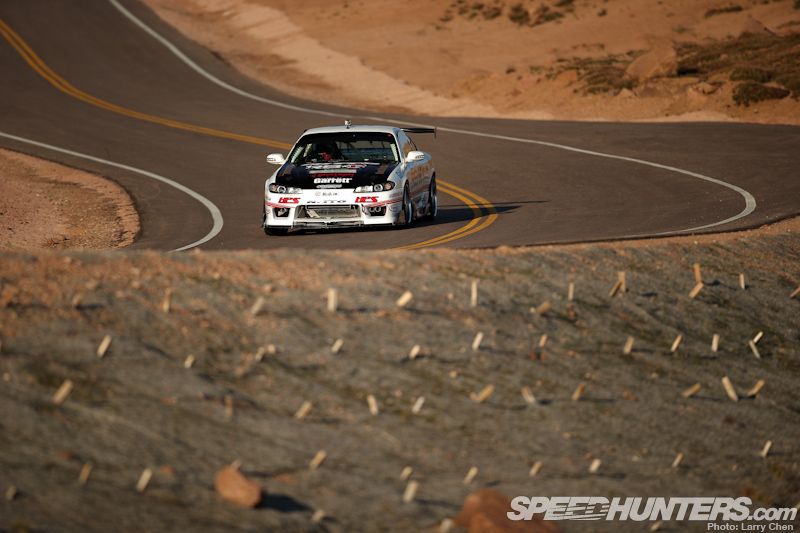 Another drift car that is back for action is the RSR S15 Silvia driven by Toshiki Yoshiyoka. Last year was his first year at Pikes Peak. He will be competing in the Time Attack class.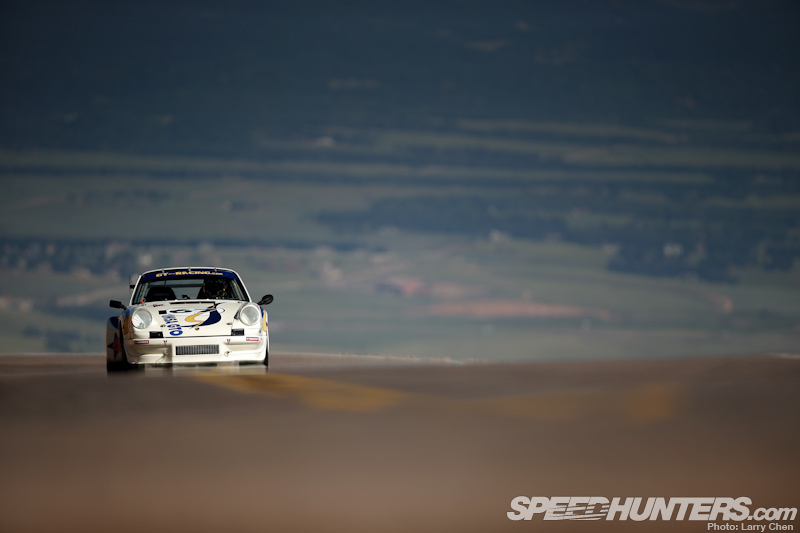 I do miss the dirt roads as well as the giant rooster-tails of dust. But it is also nice because there are many more cars that would have not attempted the hill-climb when it was just a dirt road.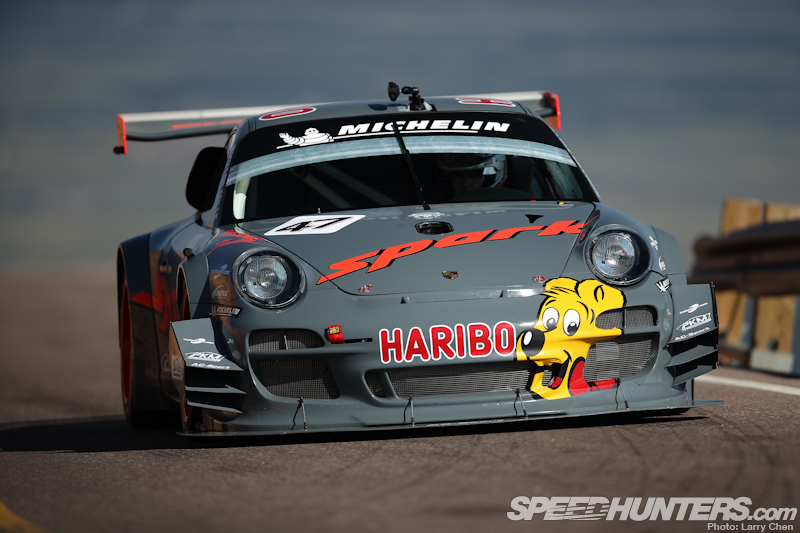 Take this Porsche 911 GT3-R for example.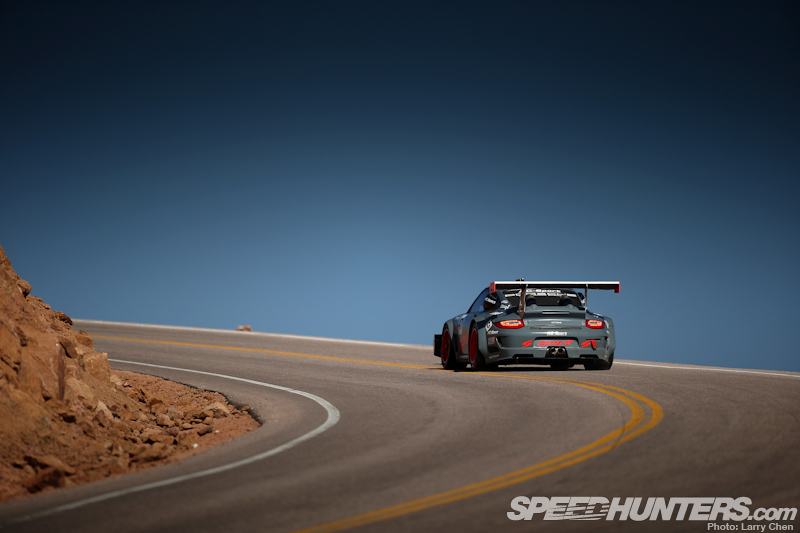 This car is being driven by Romain Dumas, who is an official works driver for Porsche and Audi. He is a Pikes Peak rookie, but it does not look that way from what I have seen.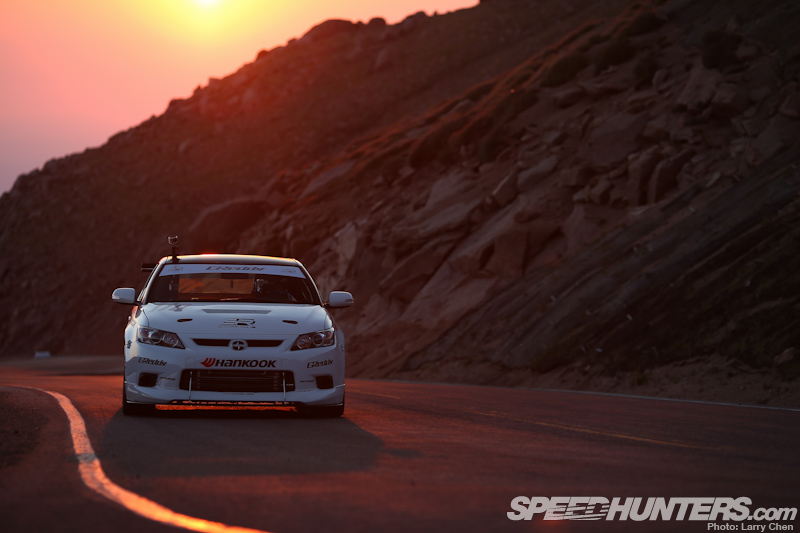 Another newcomer to the hill-climb scene is Scion. This is exactly what the sport needs to attract new fans. This 2011 Scion TC was piloted by Takeshi Aizawa. He also works at GReddy performance as a technician and fabricator.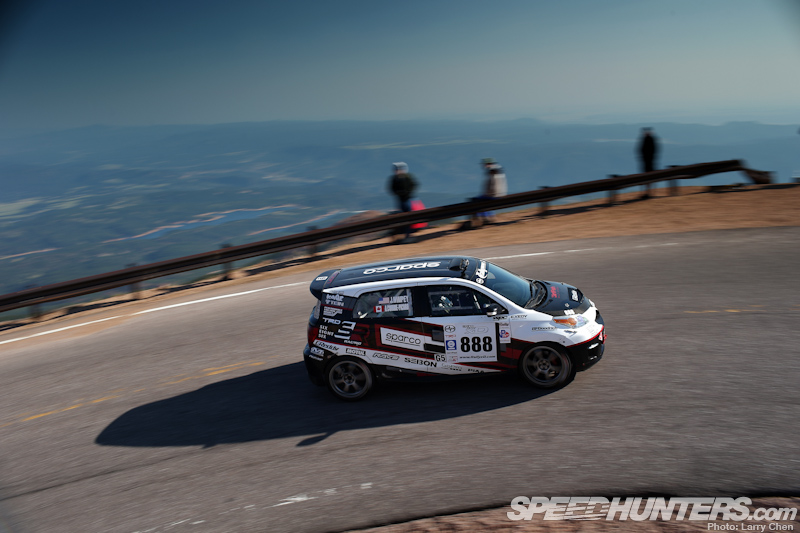 Scion entered two cars: the second car is an xD which will be piloted by Andrew Comrie Picard – also known as ACP. He drove in Formula Drift for the 2010 season on Samuel Hubinette's team. Both cars will be run in the Exhibition class. I will be following ACP closely as we get closer to the main event. Keep an eye out for an interview as well.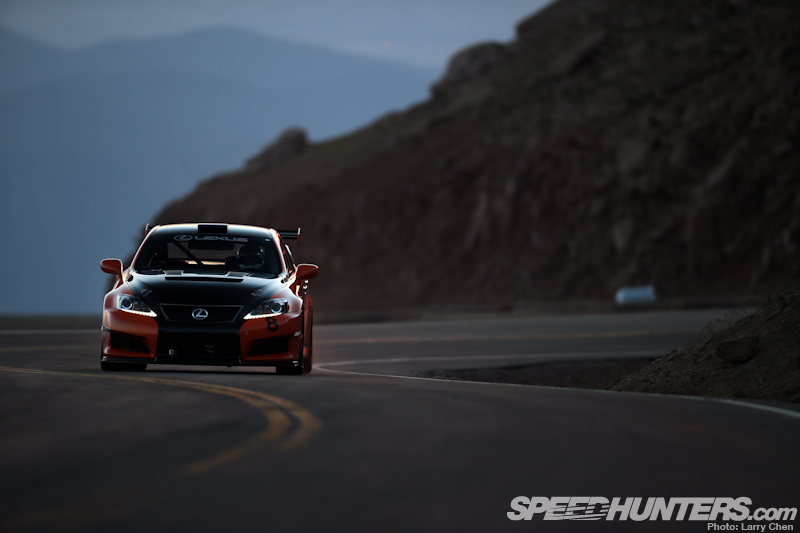 Another Scion Racing driver is none other than Ken 'The Gush' Gushi. This is his rookie year at Pikes Peak and I am super jealous that he gets to drive a Lexus ISF. Who knows, maybe we will see Ken pitch it sideways for a few corners here and there – it certainly has enough power to do so.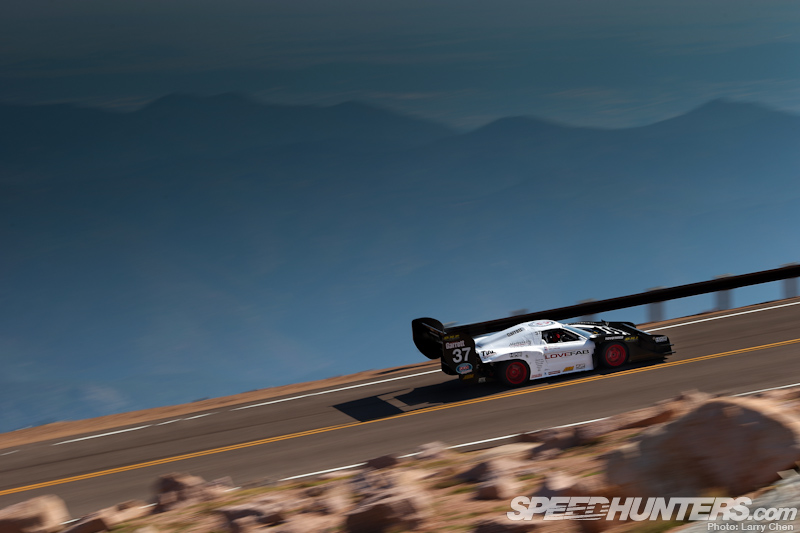 One of the more interesting-looking cars is the Lovefab NSX driven by Cody Loveland.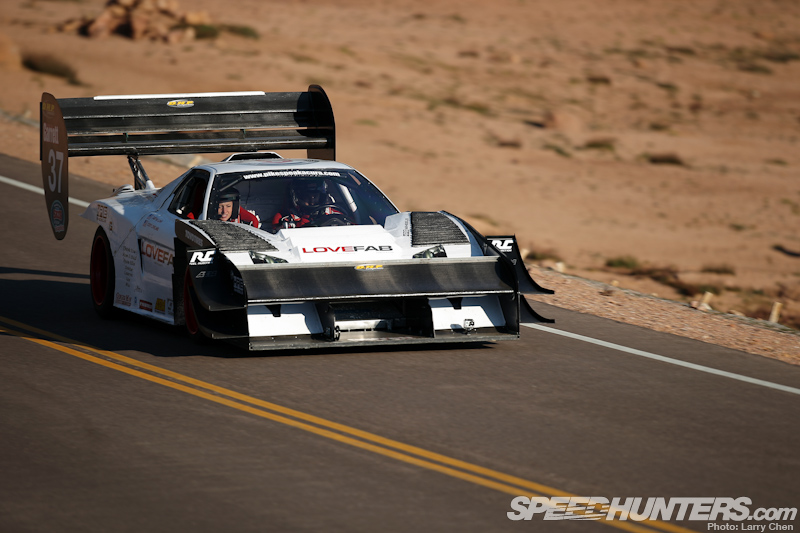 He custom-made all of that crazy aero himself and he plans on giving the overall record a shot. Unfortunately, during practice he went off the course. There was some damage to the aero and his wing, but he says he will be able to fix it before race day.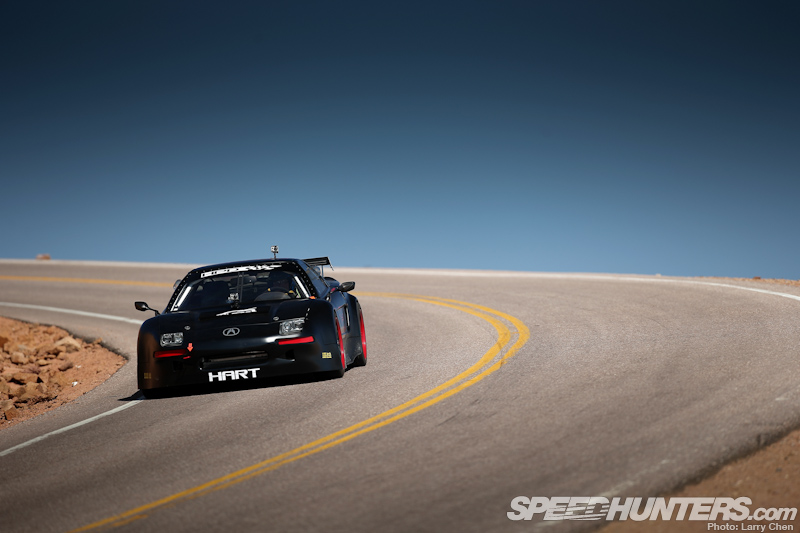 I've always had a soft spot for the Acura NSX. This one is much more tame-looking and it will be running in the Pikes Peak Open class.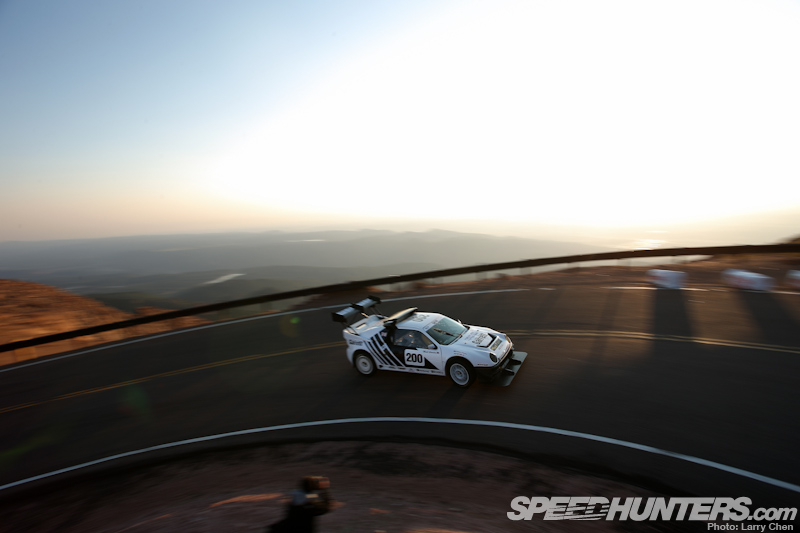 Outside of Gatebil I have never seen a Ford RS200.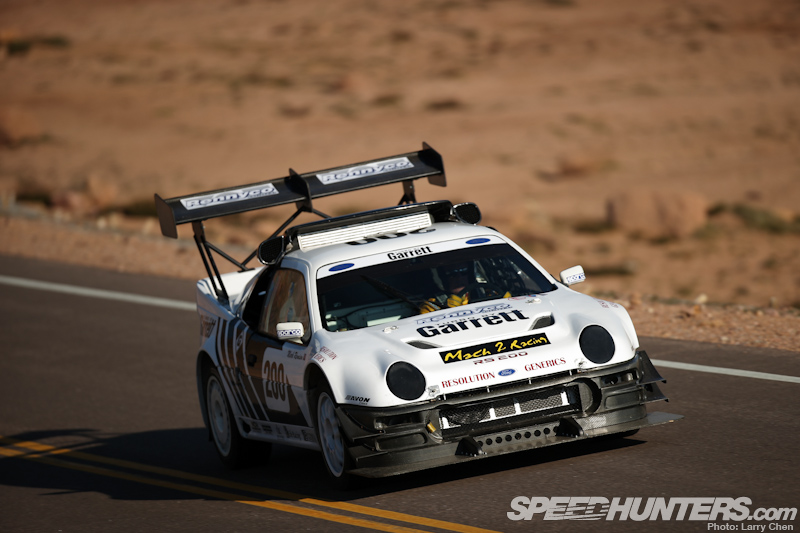 The fact that there are two at Pikes Peak has my mind seriously blown. This one was originally built in 1983 and it is driven by Mark Rennison, who came all the way from England for this hill-climb. He will be competing in the Unlimited class.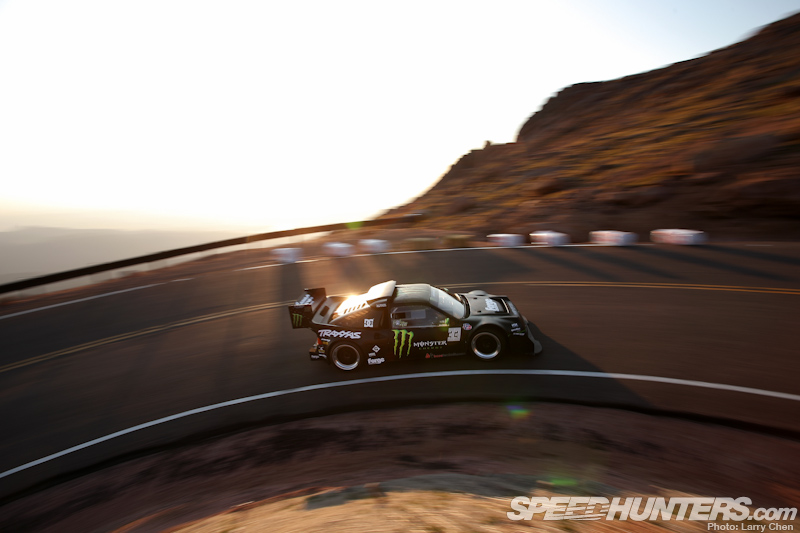 The second RS200 is a 1986 model. The original pilot was going to be Monster Energy rallycross driver, Liam Doran. However due to the postponement of the event he could not make it due to scheduling conflicts with the European Rallycross Championship.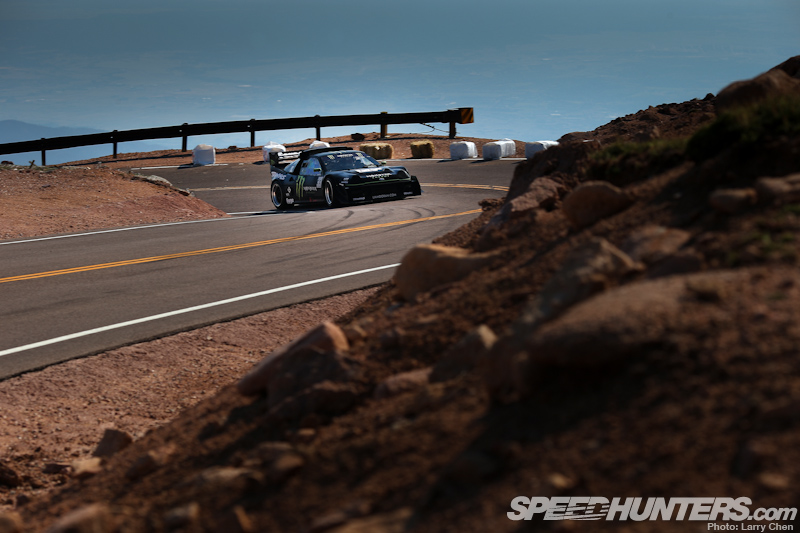 Luckily his father is also a professional rallycross driver, so now he is driving it in the Unlimited class along with the other RS200.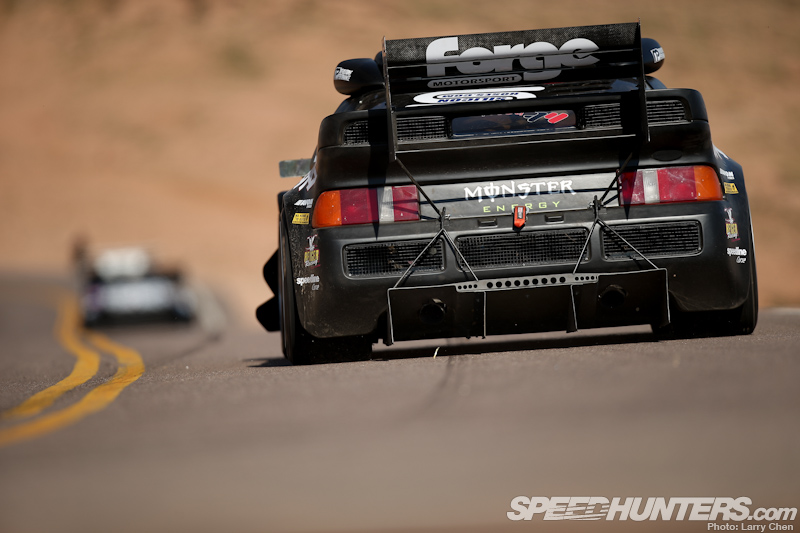 Pat Doran is a Pikes Peak rookie but I am sure he will adapt quickly. He is currently fourth fastest during practice in Unlimited.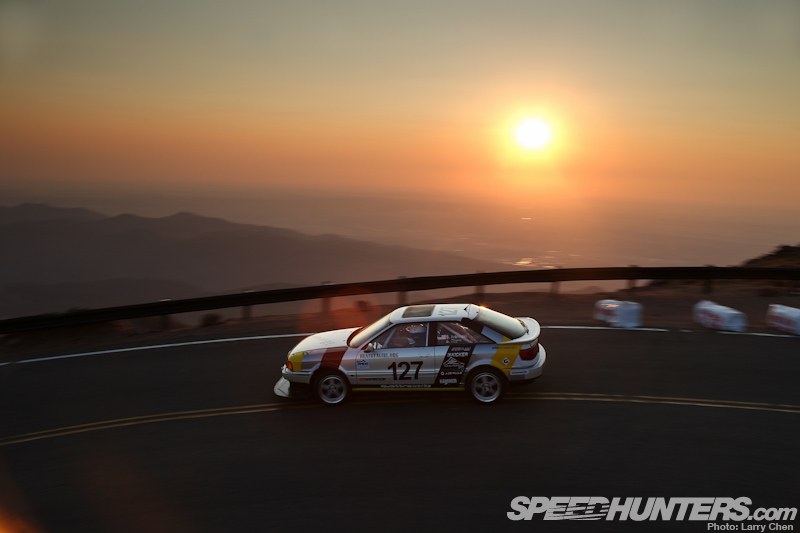 That was just a little taste of what is to come, but for now click on the thumbnails below to download desktops from Pikes Peak 2012.
Larry Chen
larry@dev.speedhunters.com
---
---
---
---
---
---
---
---