When you think about it, mini trucks make for fantastic drift platforms – especially here in the United States. They have the qualities most look for in a drift vehicle – they are dirt cheap, plentiful in numbers, rear wheel drive, and light weight. Sure, their suspension may not have been designed for aggressive driving, but I've seen plenty of them made into fun slide machines even with relatively little in the way of modifications.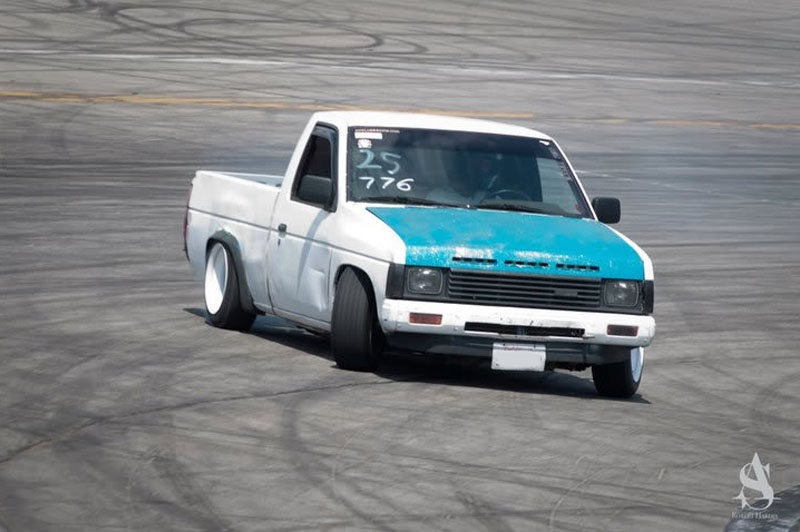 Of course if you want to get more serious, the trucks willingly accept any number of engine choices as well as chassis and suspension conversions. That brings us to today's reader car spotlight, which comes to us from Brandon Pejsa of San Diego, California.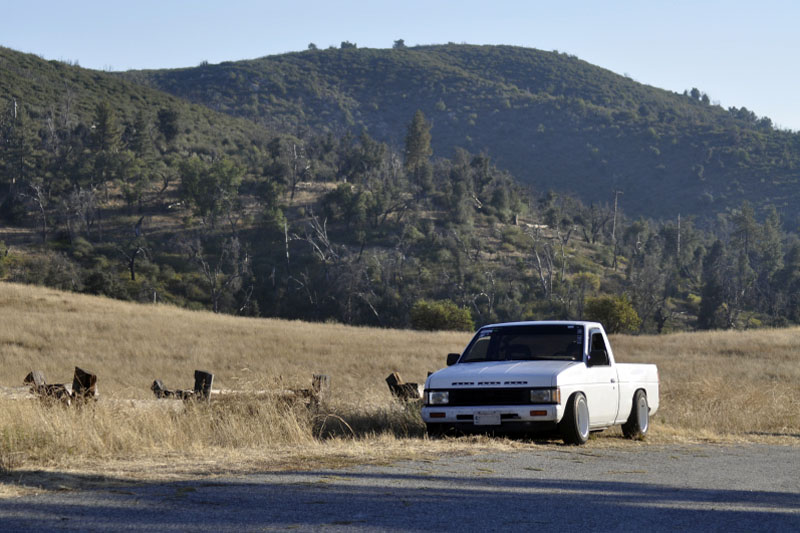 Brandon has owned this 1990 Nissan Hardbody for about three and a half years now, and for the last two years he's been drifting it at various grassroots events around Southern California.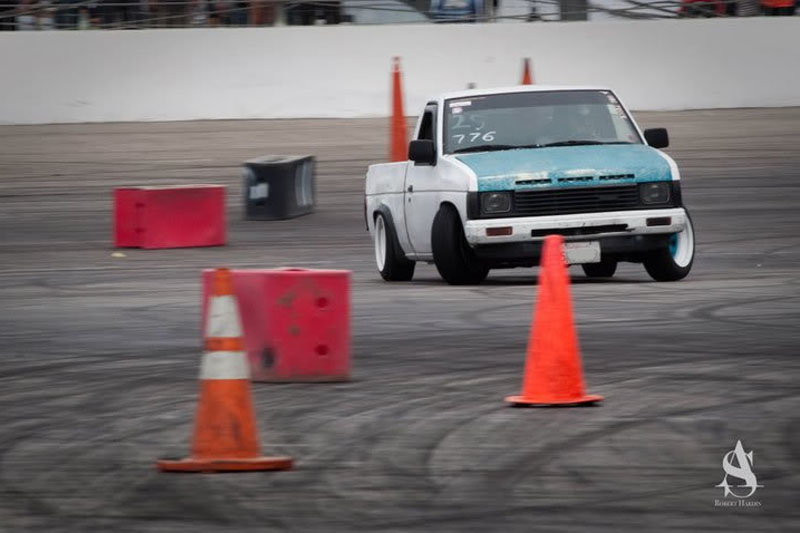 Eventually, Brandon decided he wanted to take the truck to the next level and it's currently undergoing a complete rebuild in his driveway.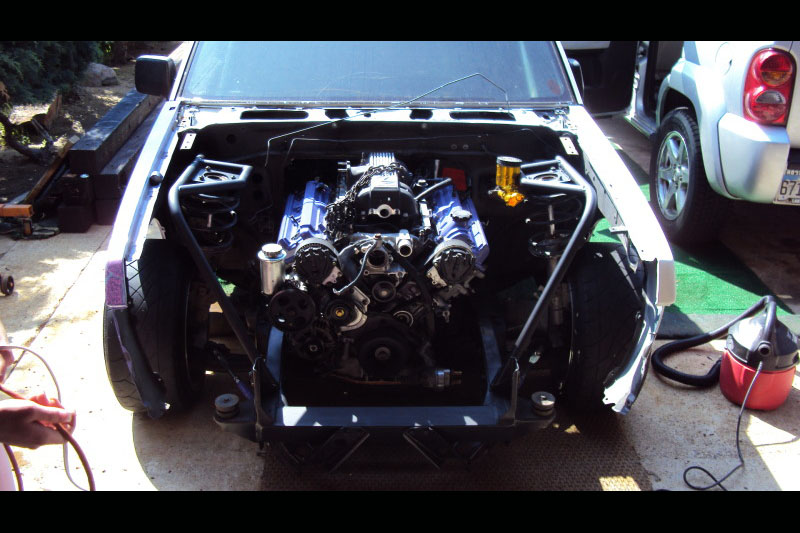 With any number of engine swap choices available, he decided to go with a Toyota 1UZFE V8 – an increasingly popular swap among budget car builders.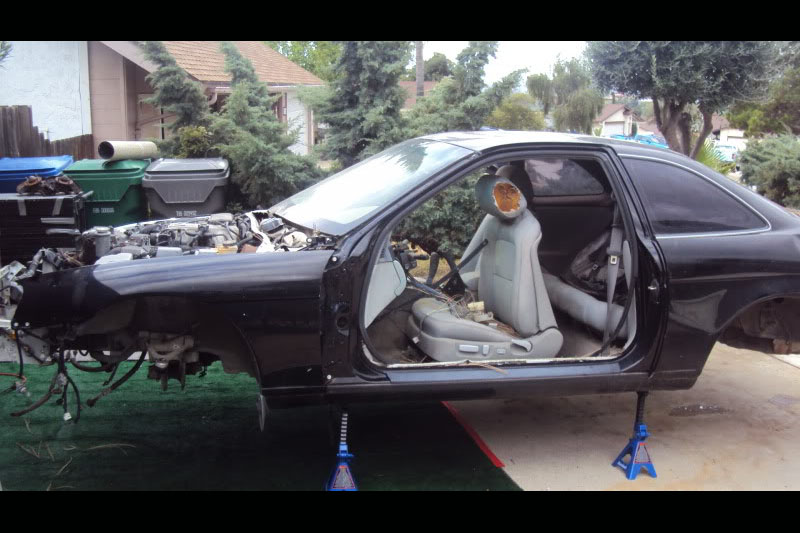 Brandon actually scored the Lexus SC400 donor car from his boss in exchange for working a couple of weekend days. Sounds like a good deal to me.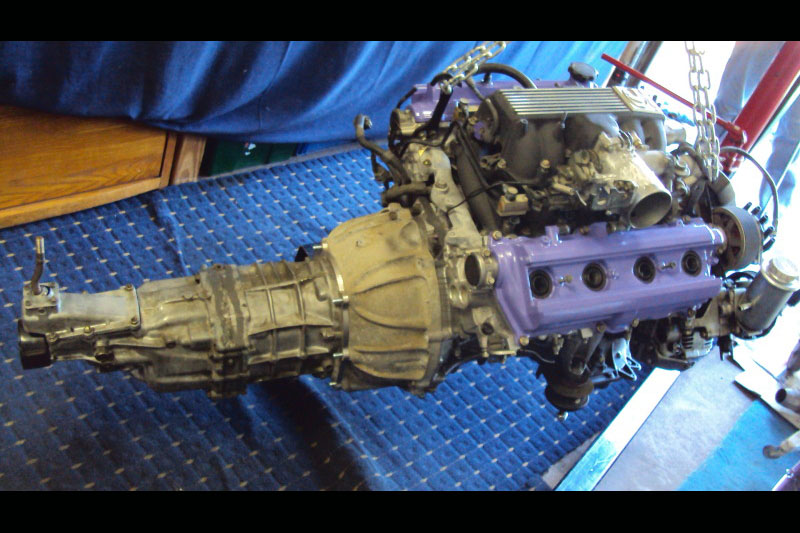 .
Although the only come to mated to automatic transmissions from the factory, Brandon is using a custom adapter to fit a W58 5-speed manual from a third generation Supra.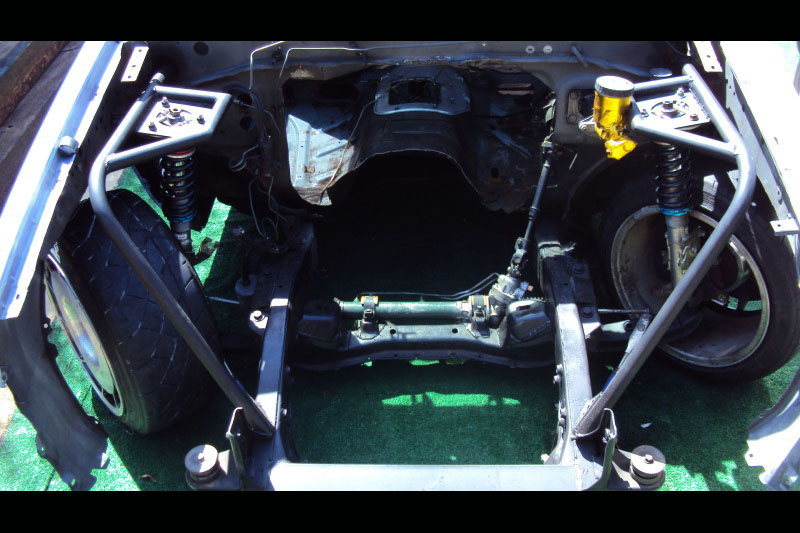 He's doing much more than just a motor swap though. Here you can see the some of the chassis work, which includes front suspension and steering that uses a mix of S13 and S14 components.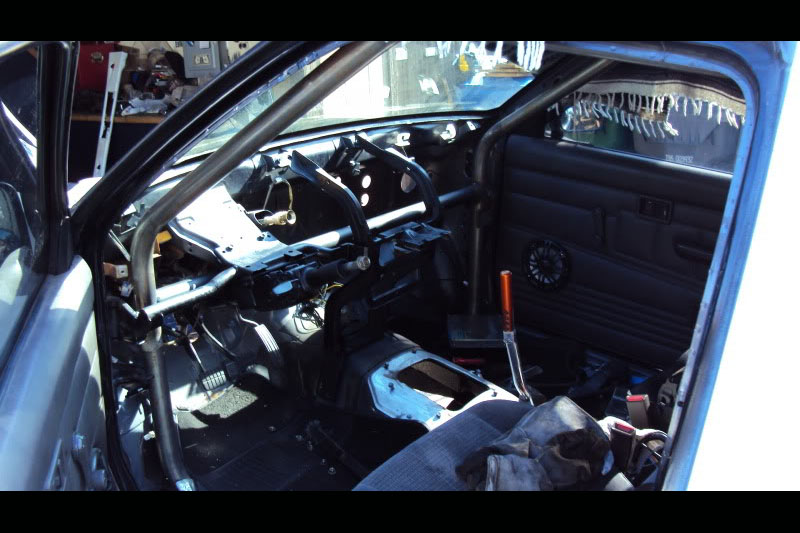 In the cab you can see the roll cage, which will eventually extend into the rear suspension. Also note the hydraulic E-brake which actually uses parts from an Integra strut tower bar of all things.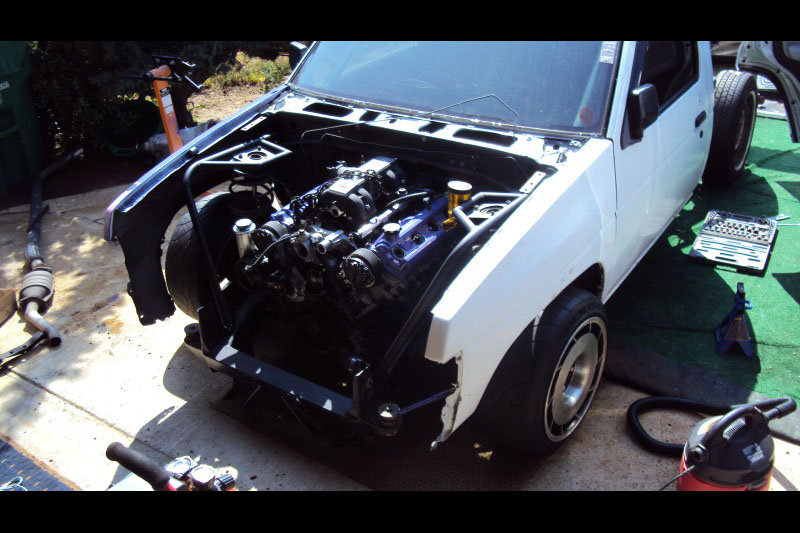 At this point Brandon says the build is about 70% complete, and his goal is to campaign the truck in the Top Drift series for 2013.
If you'd like to follow along with the build, check out his thread right here.
If you have a cool car or build story that you think is worthy of being featured on Speedhunters, drop us a line at featurethis@dev.speedhunters.com . Please make sure to include your name and location, as well as some basic details and specs, along with at least 5-10 photographs. Photos should be no less than 800 pixels wide and in .JPG format.
-Mike