The internet, and more specifically our little car-focused corner of the internet is a strange place. On one hand it's an enormous, global community – one that's constantly changing and growing by the minute. On the other hand, it's also made the world smaller, as car enthusiasts from across the world connect with each other to exchange ideas and build new friendships that would have never been possible 20 or 30 years ago.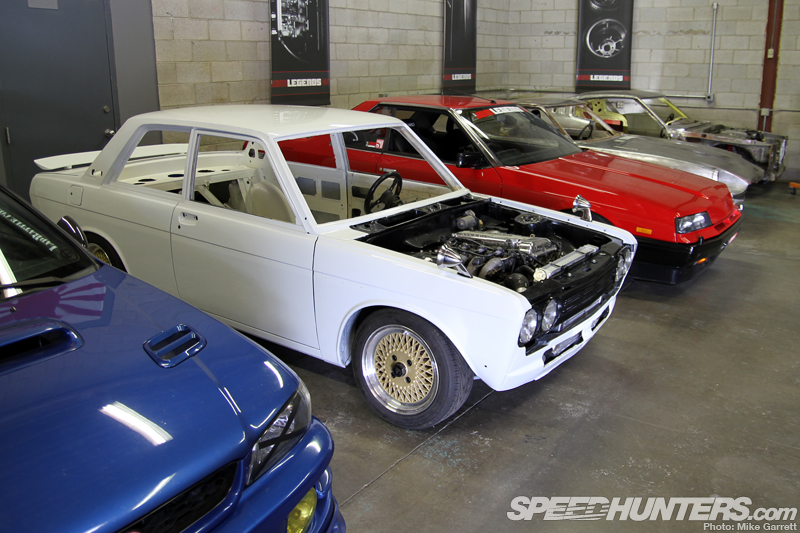 During my journey as a Speedhunter, I've had the opportunity to meet some great people, both in person and via this magical internet thing. One of these people is Eric Bizek of JDM Legends in Salt Lake City, Utah.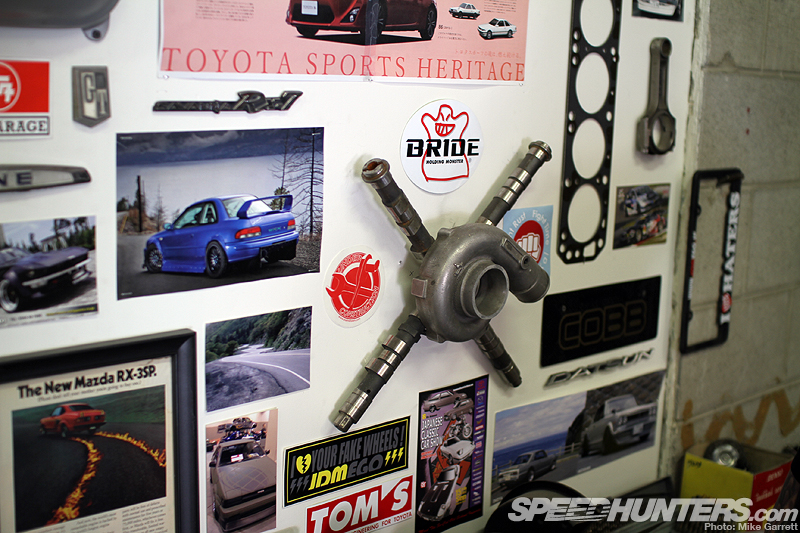 Eric and JDM Legends have been featured here on Speedhunters a couple times in the past, and I finally had the chance to meet him last month during the Bayline Meeting in Northern California. When I talked with Eric at the meet, I made a promise that I would drop by and see the shop while I was in Utah for Bonneville Speed Week.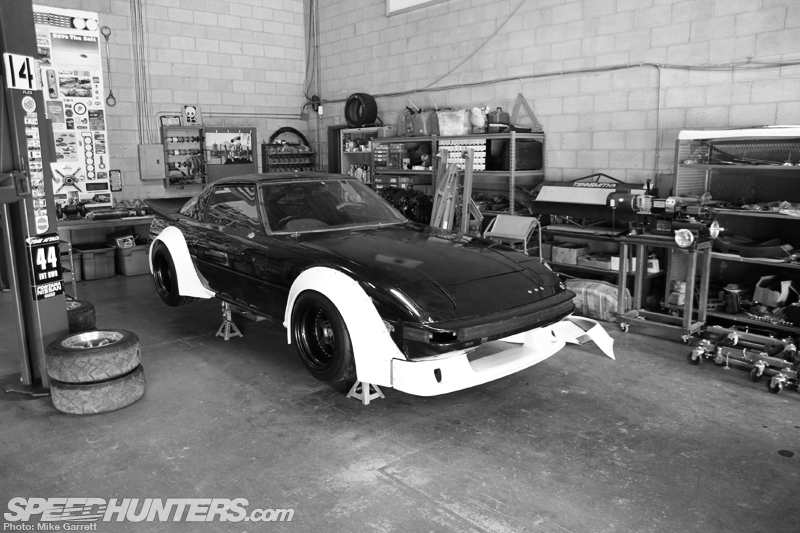 So that's how I found myself standing inside the garage at JDM Legends last Monday after making the two hour drive from Wendover into SLC.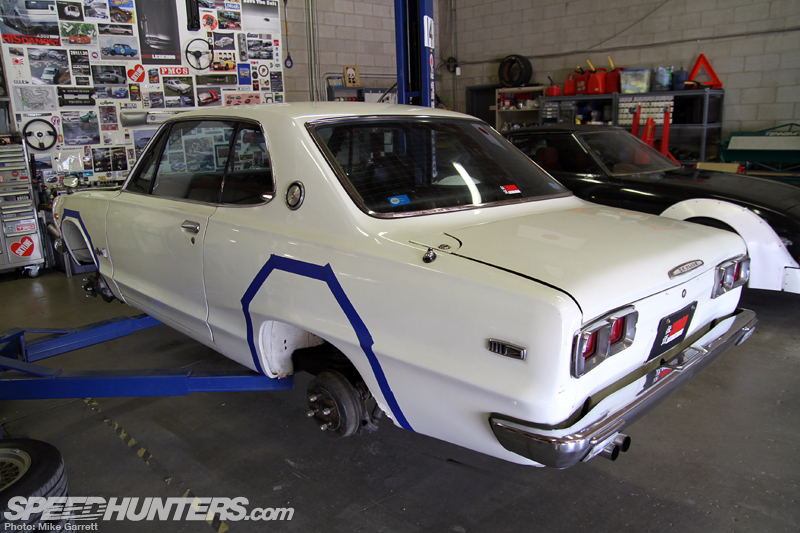 After being greeted by Eric, the first car that caught my eye was this white two-door Hakosuka Skyline that was undergoing some work on the lift.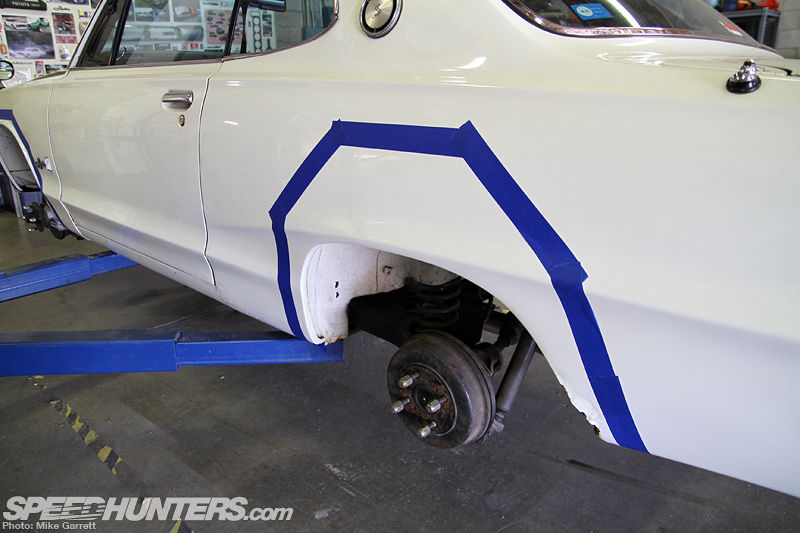 The car arrived from Japan as a nearly stock 2000 GT-X model, and right now it's in the process of getting the popular GT-R body conversion, including both front and rear over-fenders. Hardcore Hakosuka fans will know real KPGC10 GT-Rs do not have flares up front, but it's become such a popular look that it's common practice to do the fronts as well.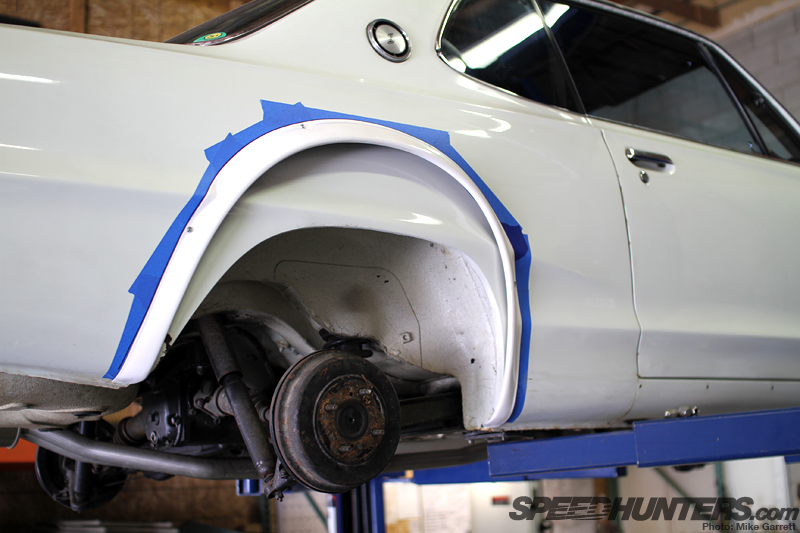 Here you can see the dramatic difference between the GT-R style fender and the stock Hakosuka "surf line" rear fender. If I were fortunate enough to have my own Hakosuka, the decision of whether to keep the stock rear fenders or go with a flare would be a tough one. What do you think?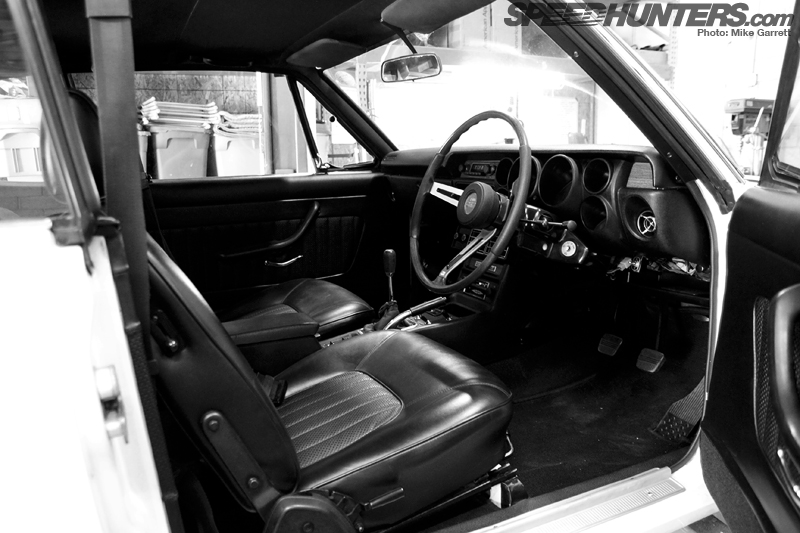 Besides just a few tiny spots of rust, the Skyline was in fantastic, very original condition both inside and out.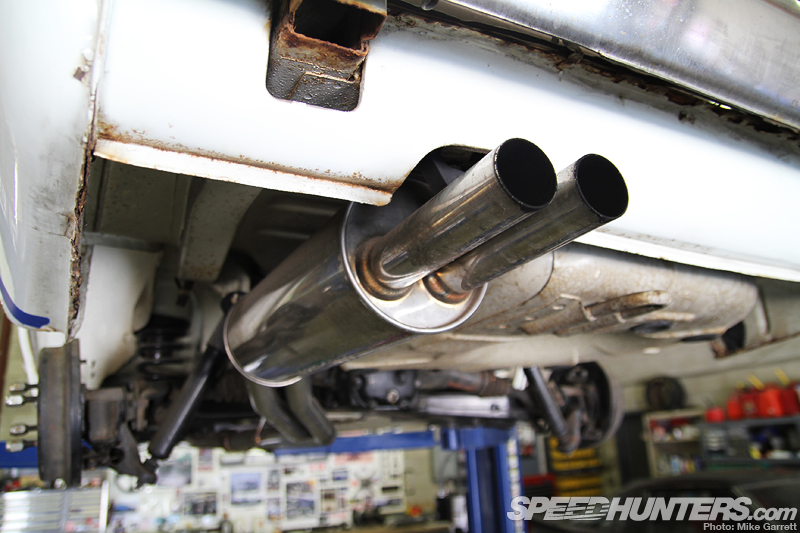 One of the few modifications that was on the car when it arrived from Japan was this sexy Fujitsubo full exhaust system.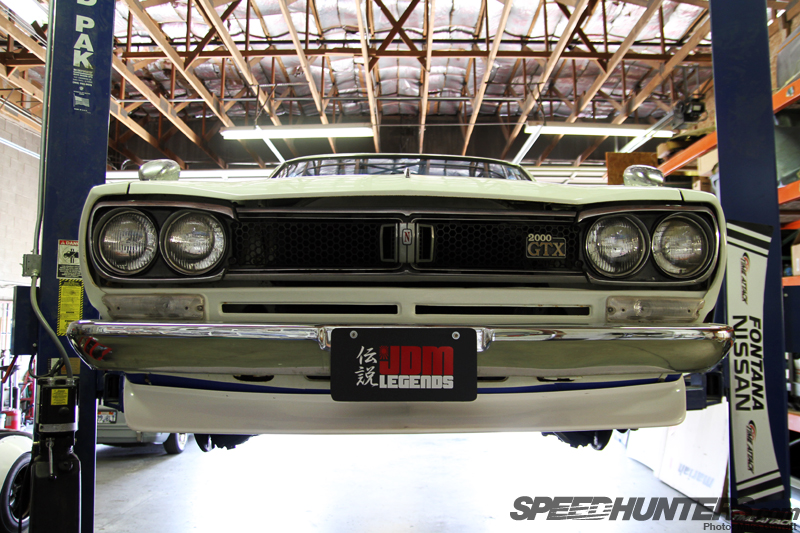 If you were looking to take home this particular Skyline, you are out of luck I'm afraid. This car will soon be on its way to its new owner in the Chicago area.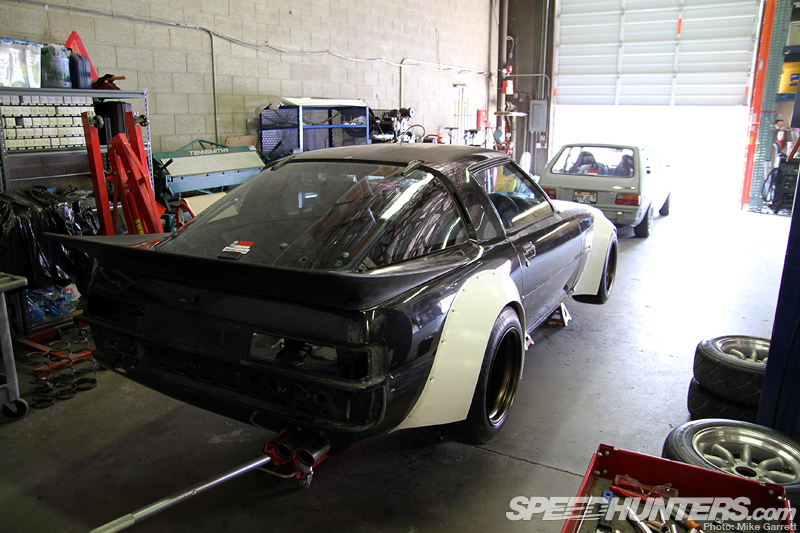 One of the most exciting projects going down at JDM Legends right now is this SA22C Savanna RX-7, which is essentially going to be a demo car for the shop.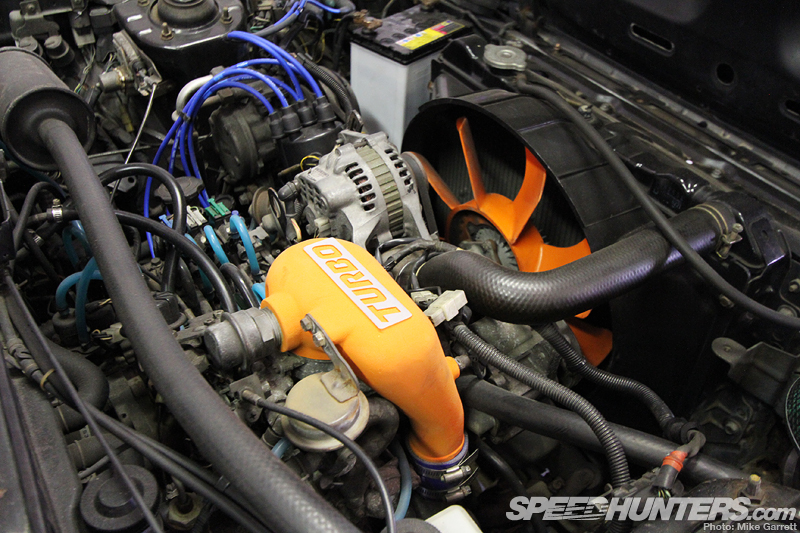 The car is a legit JDM model, equipped with the fairly rare 12A turbo motor. Eric isn't quite sure what they will do the engine, though he likes the idea of keeping the 12A for the originality factor. He mentioned perhaps adding an upgraded turbo kit in the future.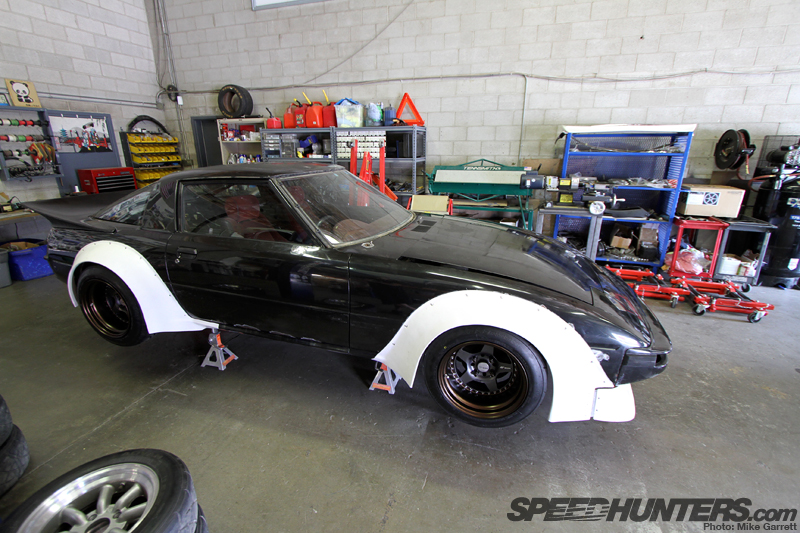 The body on the other hand, is getting quite a makeover and the car is already shaping to be one of the coolest first generation RX-7s on US shores.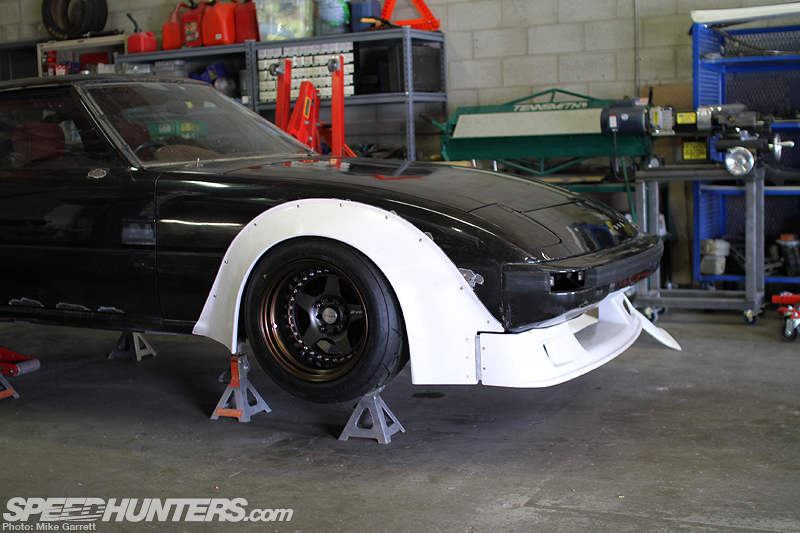 The aggressive aero kit was sourced from Japan and is based on the factory IMSA GTU RX-7 race cars…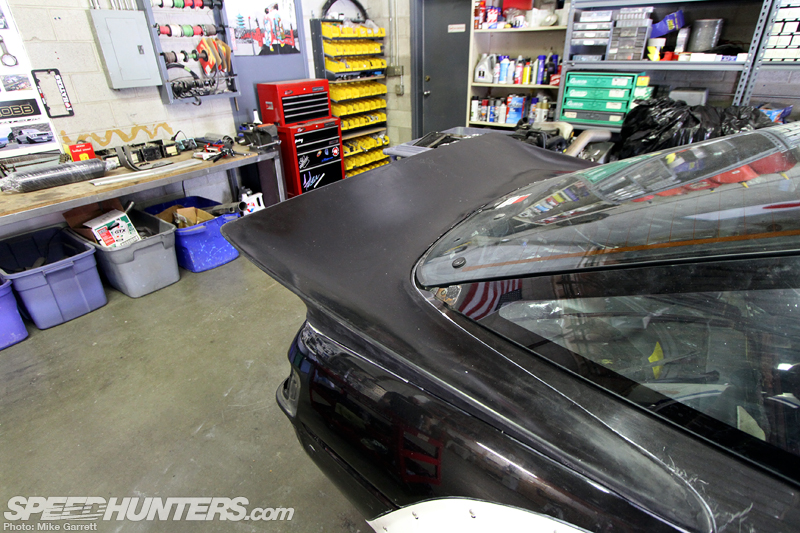 …as well as this aggressive rear spoiler from Mariah Motorsports in California. Depending on how you look at things, it could be either a fine competition replica or an absolutely bitchin' kaido street racer.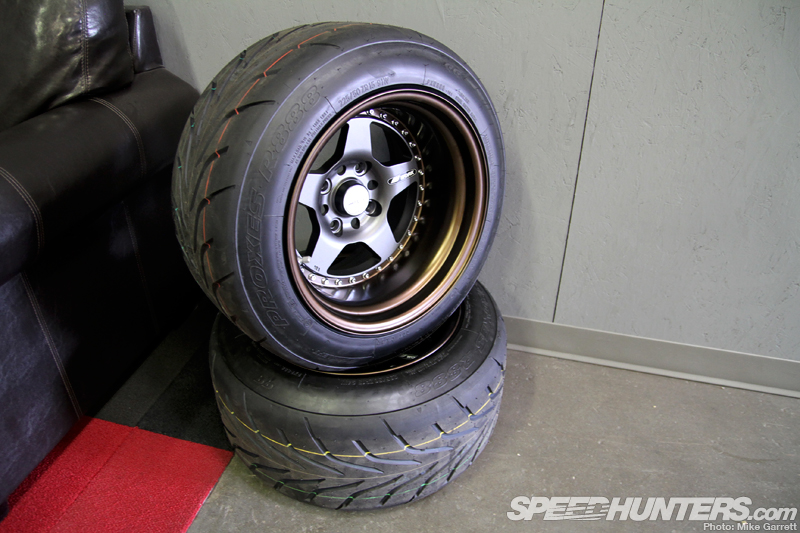 Fitting beneath the giant flares will be an equally beefy set of 15″x10 and 15″x11 Work Meister CR 01s with mildly stretched Toyo R888 rubber.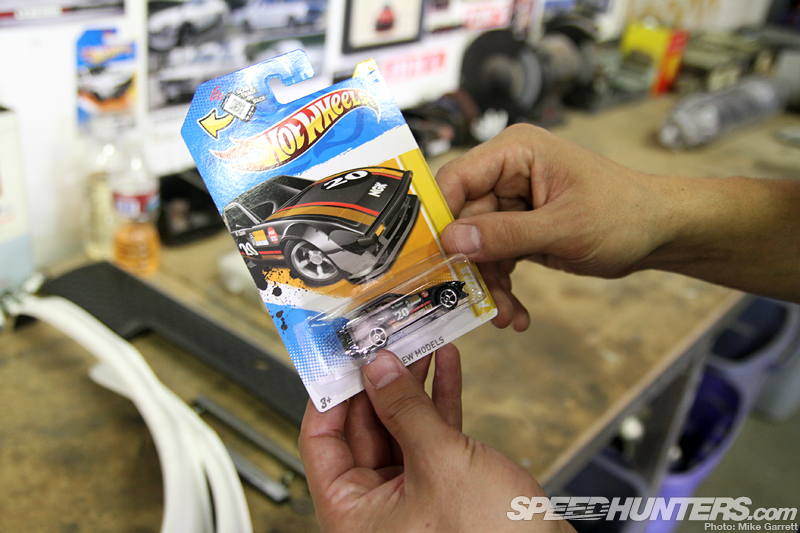 The livery on the car is actually going to be done as a replica of the black and gold Hot Wheels RX-7 which features the JDM Legends logo. There are countless diecast replicas of real cars, but how cool is it to see a real car inspired by a diecast? At the moment the guys are working like crazy to have the car done in time for JCCS in Long Beach next month.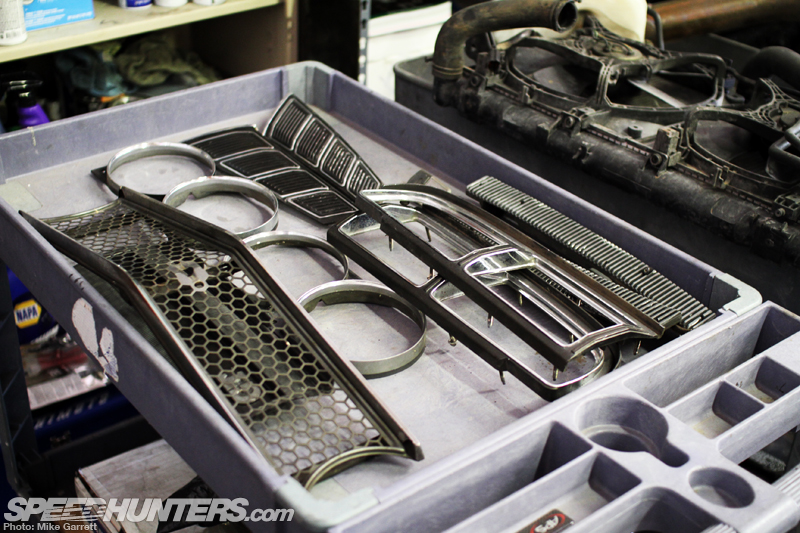 Besides the cars themselves, the JDM Legends shop is littered with all sorts of cool vintage car related artifacts. There are piles of parts…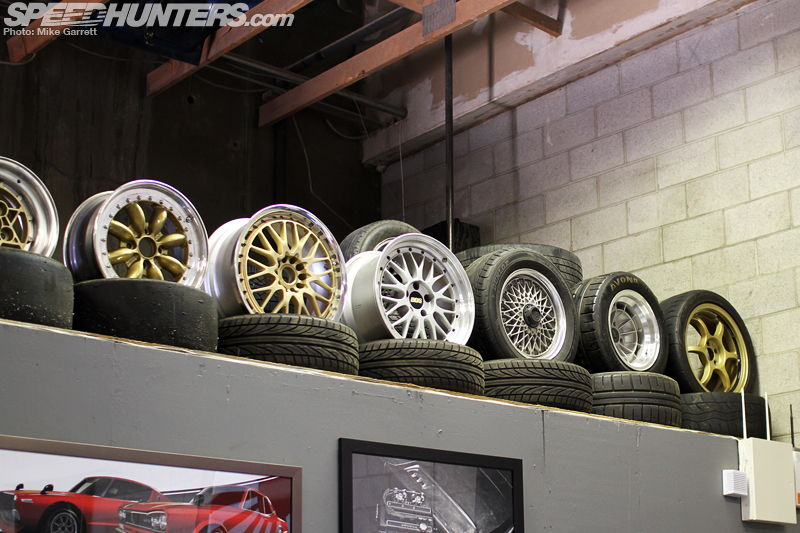 …along with plenty of wheels and tires.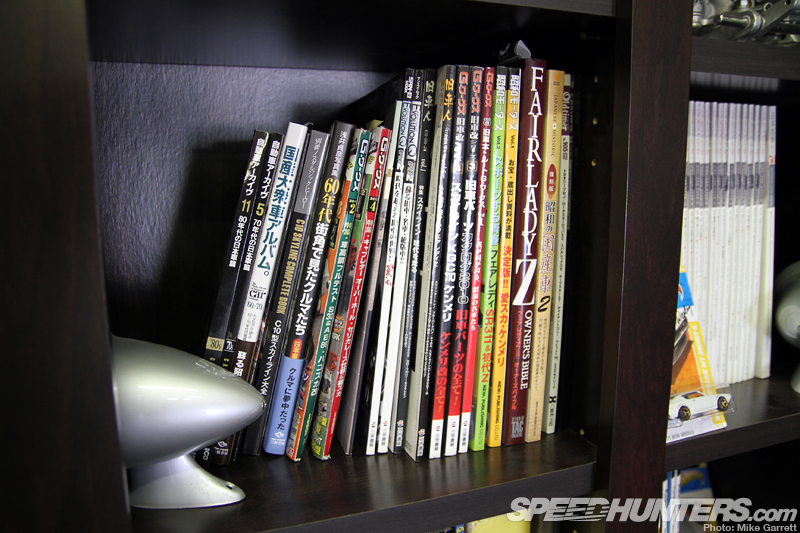 There a book shelves filled with classic Japanese car publications – all for research of course.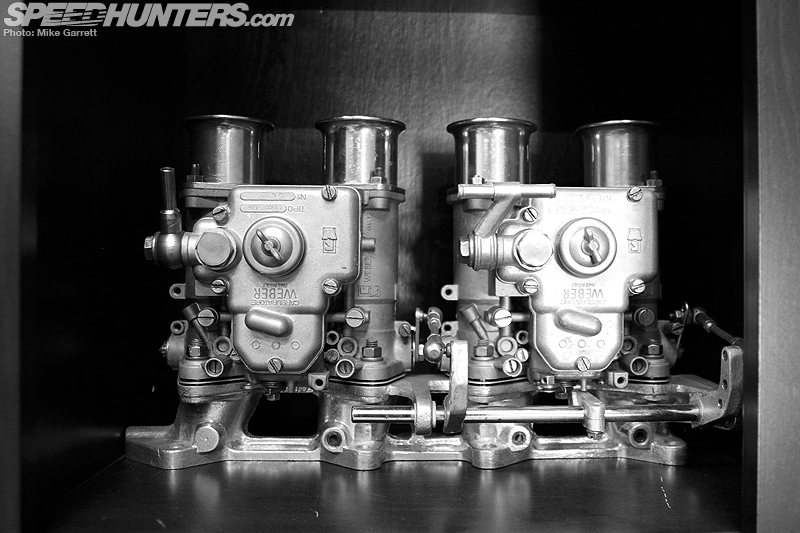 There's even a set of Weber sidedraft carbs to be admired in all of their beauty.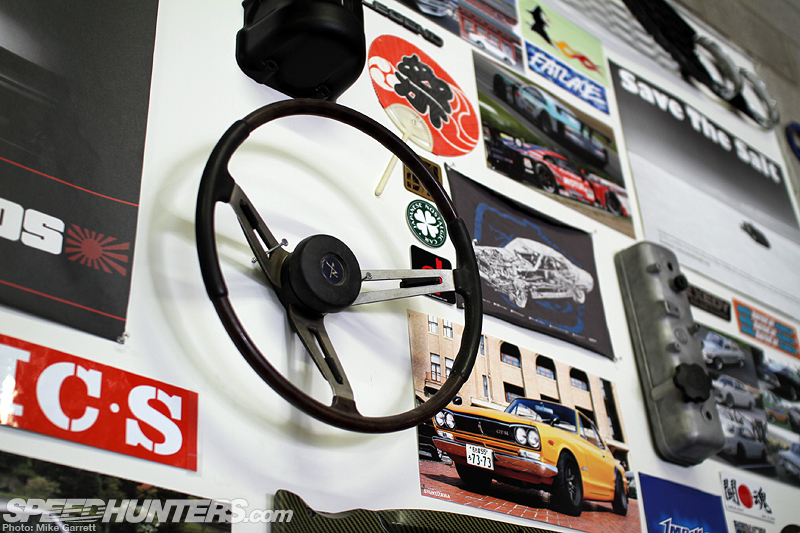 The coolest of all may be the "wall of fame" which is covered in photographs, stickers, car parts, and other vintage Japanese goodies. The passion behind the whole operation is obvious.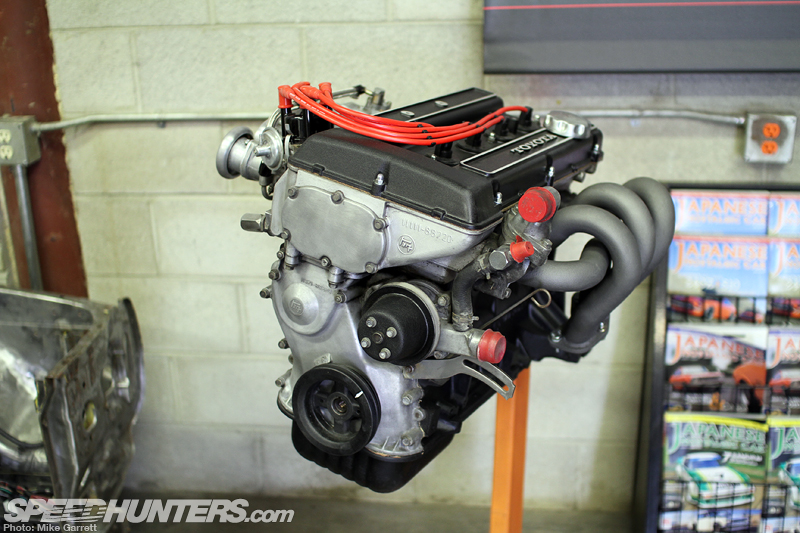 There are even a few complete engines sitting around the shop, like this Toyota 2TG. It could surely be put to good use under the hood of car, but it looks so good just sitting there on an engine stand!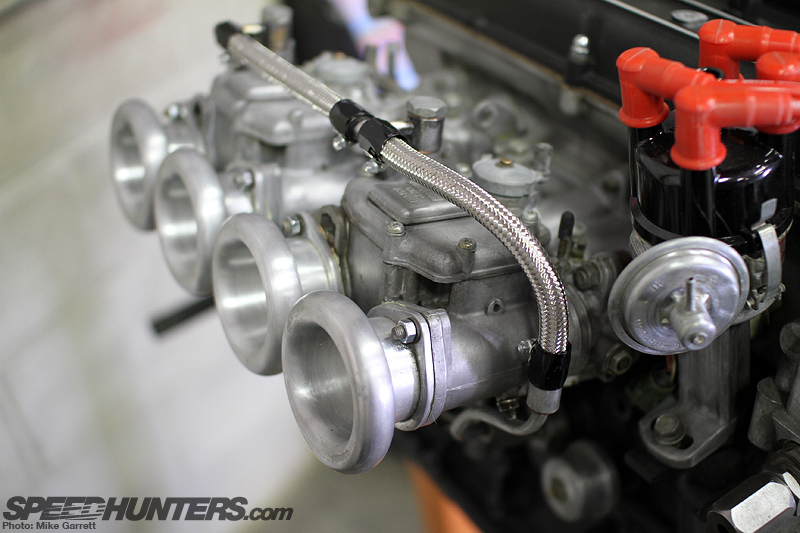 Naturally, it's outfitted with a set of Mikuni sidedrafts.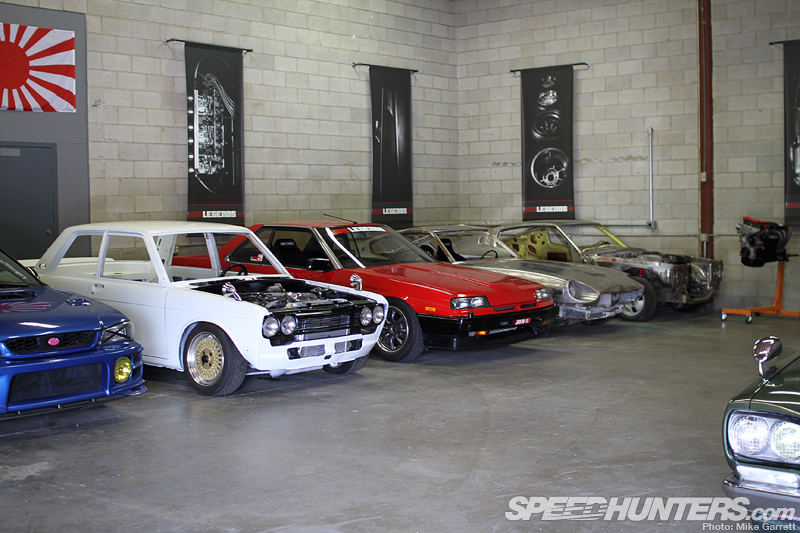 Aside from the work area, there is a second half of the shop which is right now being used mainly for car storage.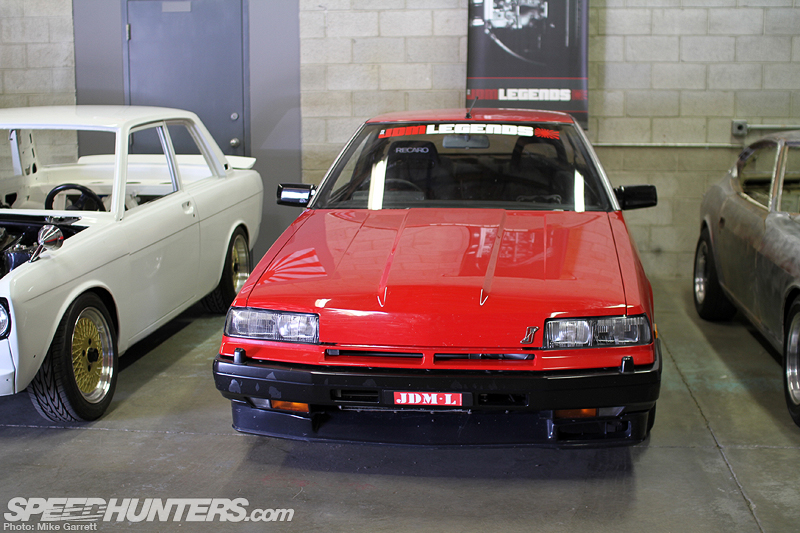 Here you will find the DR30 Skyline that recently made the road trip to California for the Bayline Meet. This is one of the first cars that JDM Legends brought over when the business started a few years ago.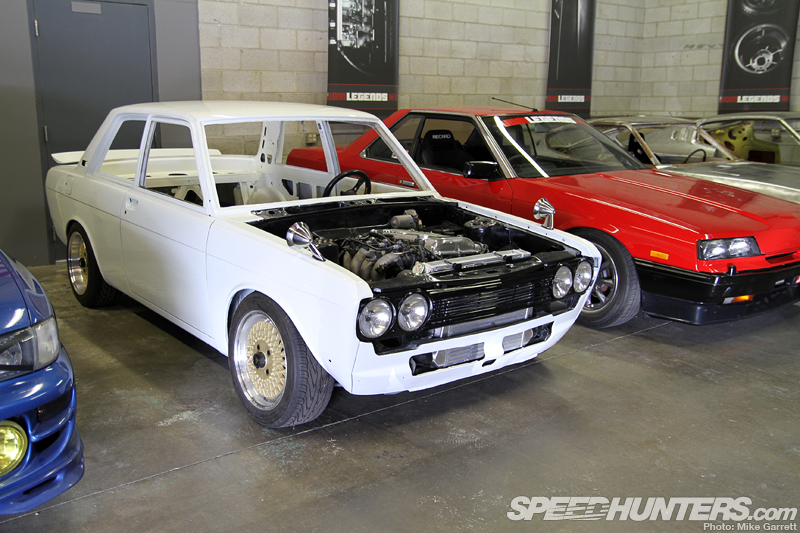 This Datsun 510 is a customer project which is just nearing completion.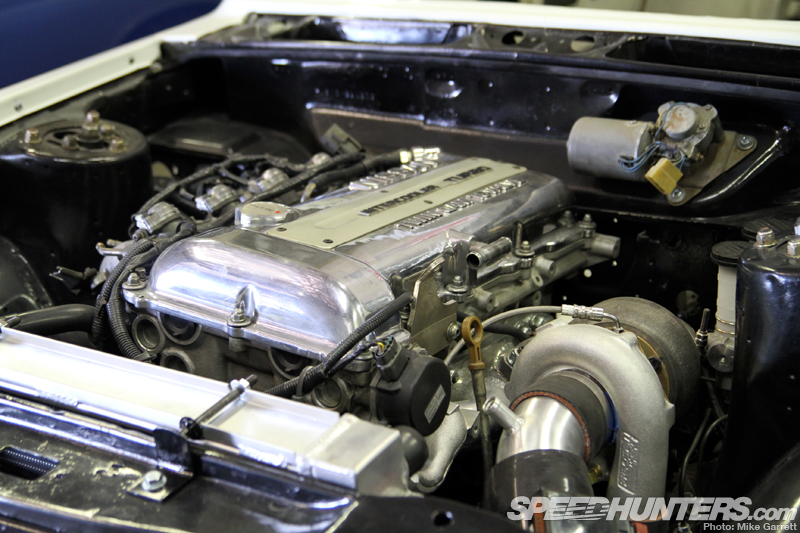 It wasn't a complete build, but the shop did some finishing work on the car's SR20DET swap.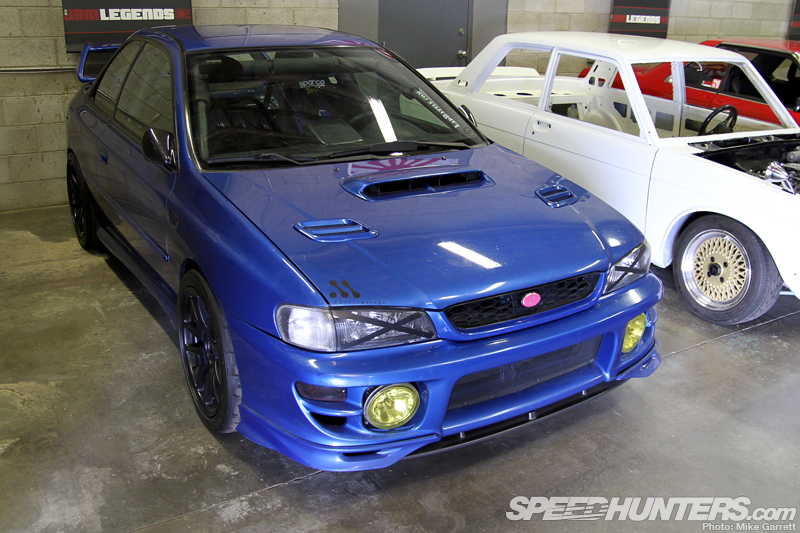 Not quite a classic, but Eric's fully built GC8 Impreza  is also mixed in the bunch. It's out of commission at the moment after it blew an engine during a track day at Miller Motorsports Park.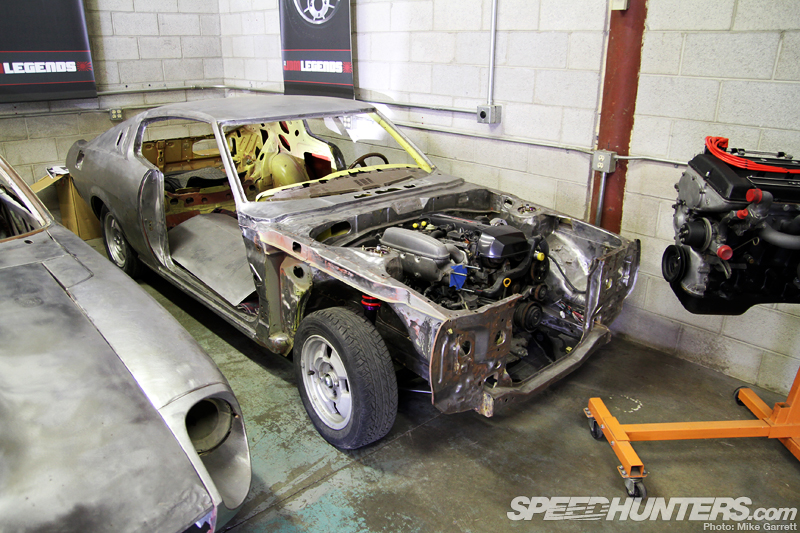 This Celica liftback is a car that's been in the JDM Legends fleet for a long time, but progress has been slow with all of the customer work and freshly imported cars coming in and out of the shop.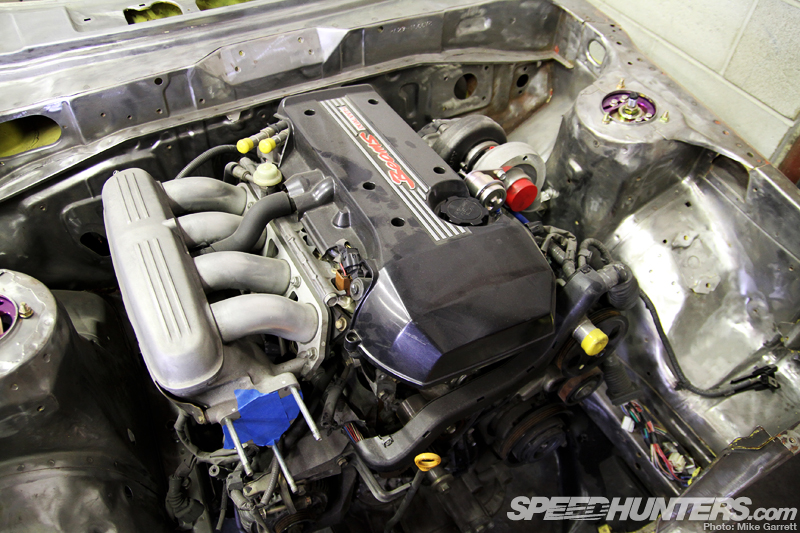 It's got a turbocharged BEAMS 3SGE swap, and once it's complete (which could be a while) it should be one hot machine.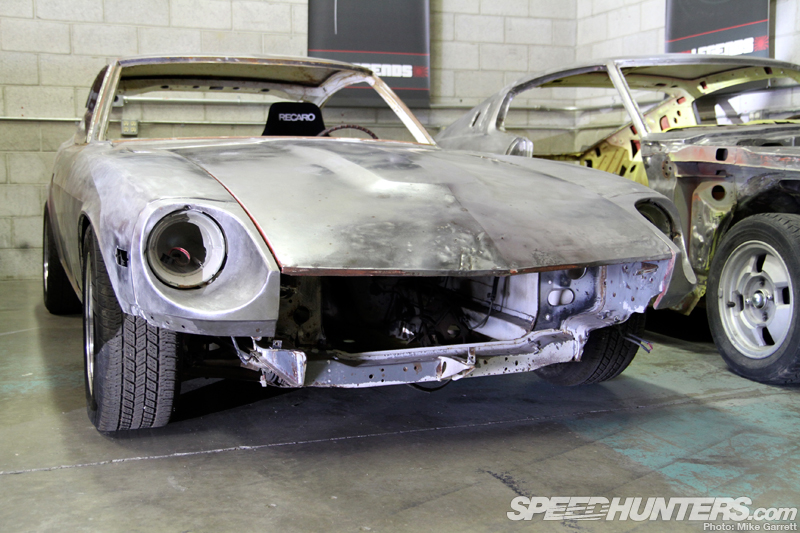 Sitting beside the Celica is another bare metal project which still has a long way to go, a US market 240Z in this case.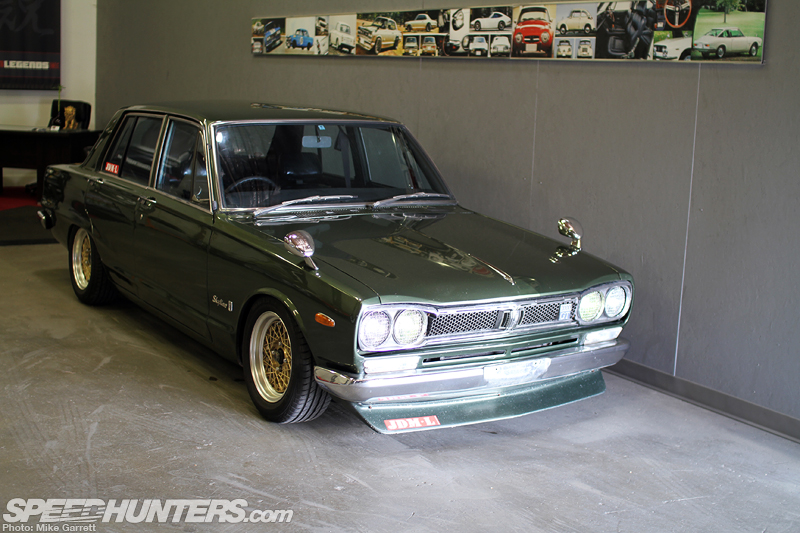 This green four-door Hakosuka is another one of JDM Legends' early cars.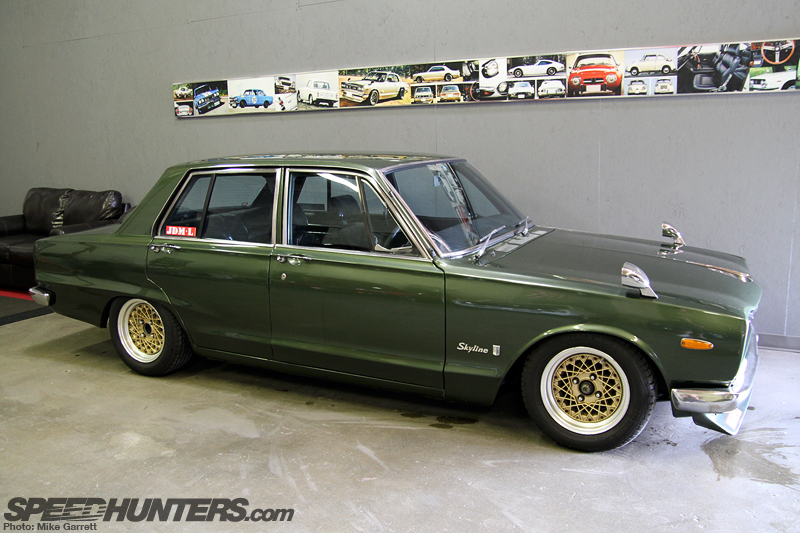 It's owned by Ryan Rudd, who besides Eric is the only other JDM Legends employee at the moment. Ryan actually used this car as his everyday commuter for a long time before he picked up a Lexus LS400 as his new daily.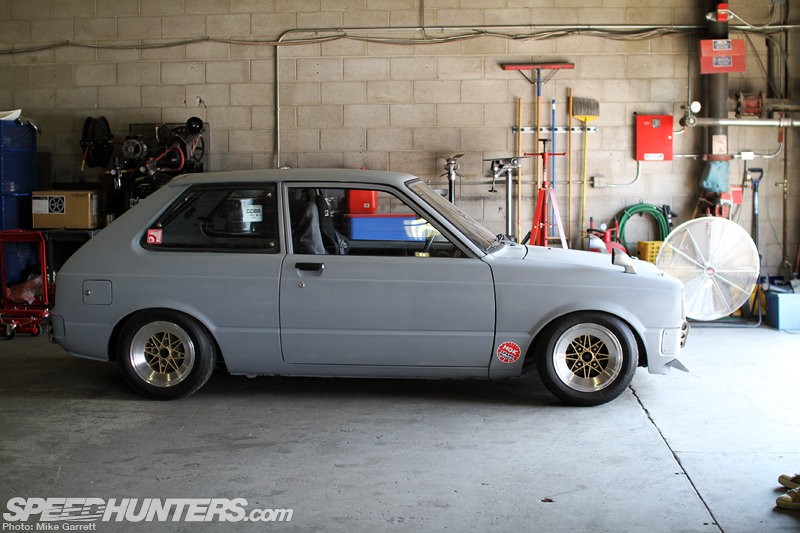 Eric's personal vintage project is this proper looking KP61 Starlet…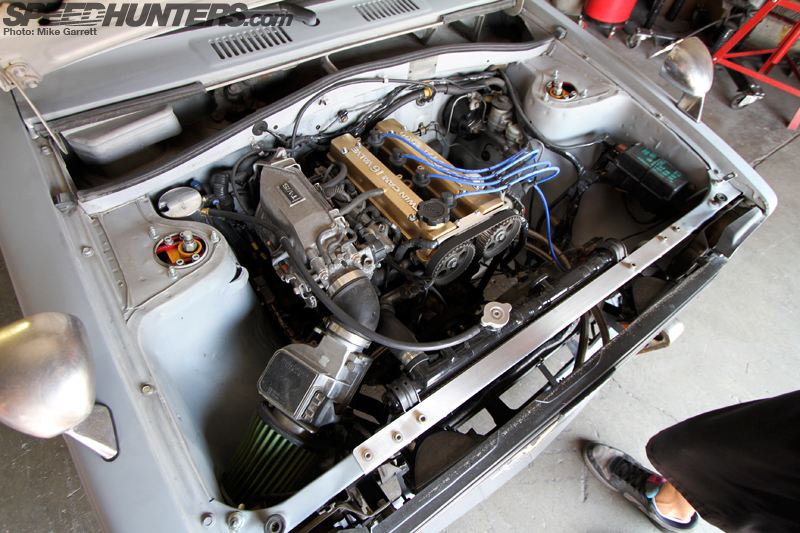 …which is sporting a 16-valve 4AGE swap and plenty of other high performance goodies packed into the featherweight chassis.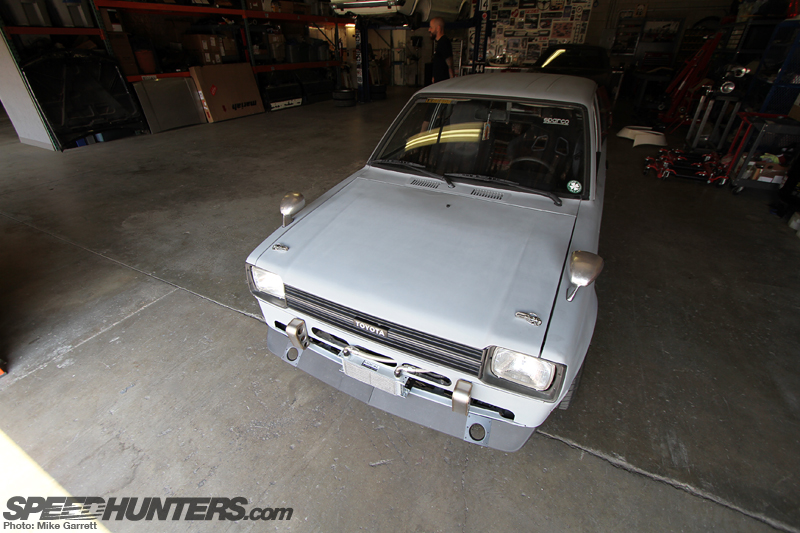 Eric says he would love to have a Hakosuka of his own someday (and who can blame him after spending his days working on them), but for now he's really enjoying life with his KP61.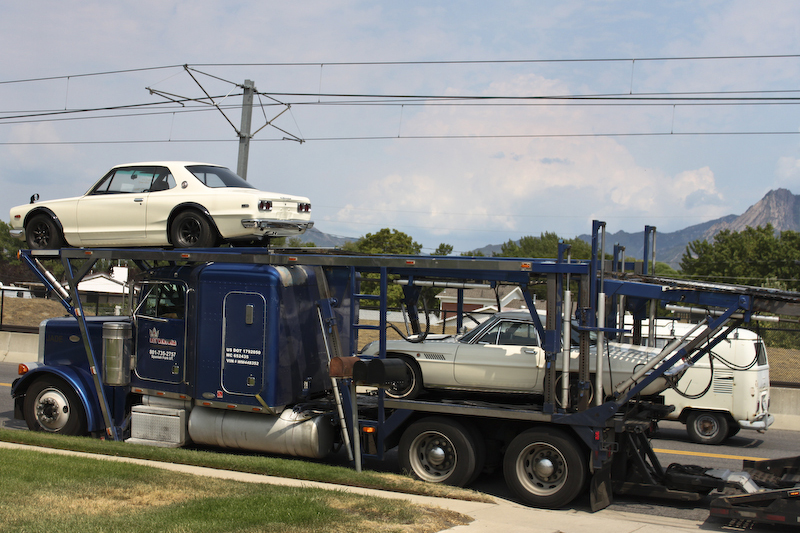 Just a few hours after I left the shop to return to Wendover, the shop received their latest shipment of cars fresh from Japan.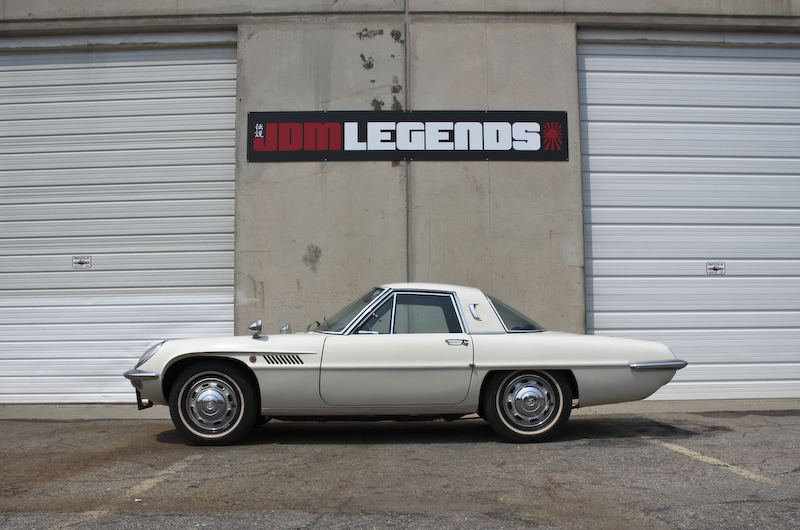 One of the cars that came off the truck was a first generation Mazda Cosmo – the first one JDM Legends has ever imported.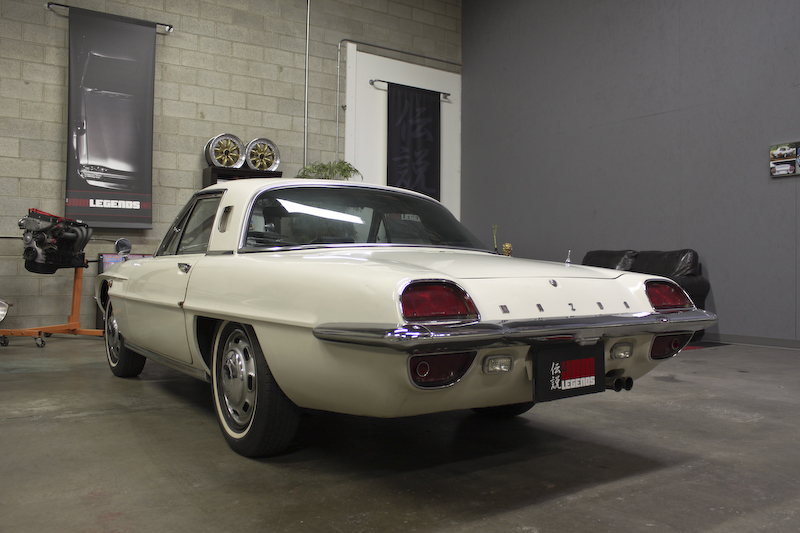 Needless to say, Eric and Ryan were quite excited to have this rotary-powered classic roll into the shop.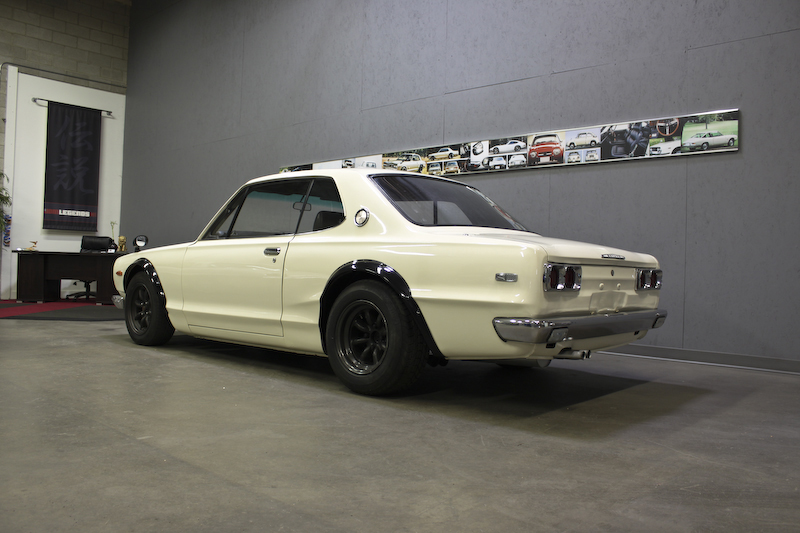 The other car that came off the truck is slightly more traditional, but no less impressive. It's a two-door Hakosuka with GT-R looks and a built 3.0l L-series under the hood. Eric says he's quite addicted to the Hot Rodded L-series after importing Eric Bauer's red car.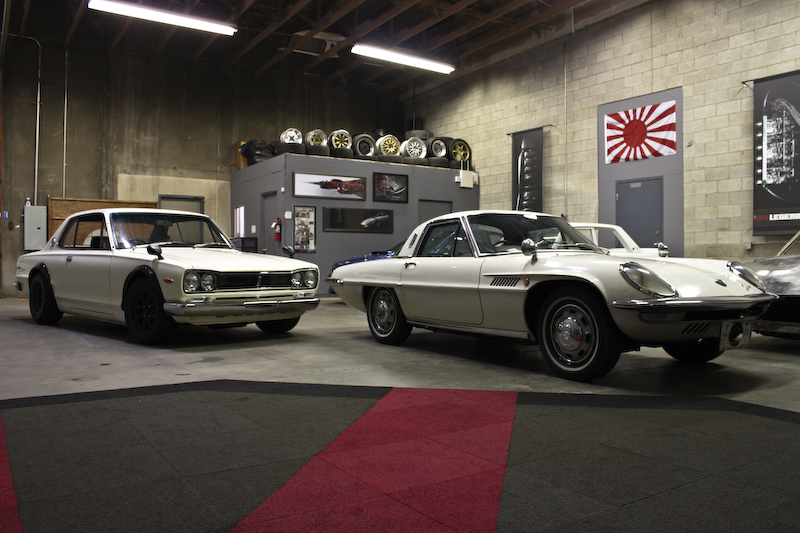 If you happen to live in the United States and have dreams of picking up a classic JDM machine for yourself, you know where to go.
A big thanks go to Eric and Ryan for taking some time out of their busy schedule of doing GT-R conversions and building demo cars to show me around.
-Mike