Those of you that read Rod's editorial for this month will remember that he likes to think of Speedhunting as a verb. For anyone still confused at what this means exactly, let me add two adjectives that further describe Speedhunting: jet lagged and delirious. While this job is one of the more exciting occupations I can think of, it does come at a price, usually paid in full by the brain.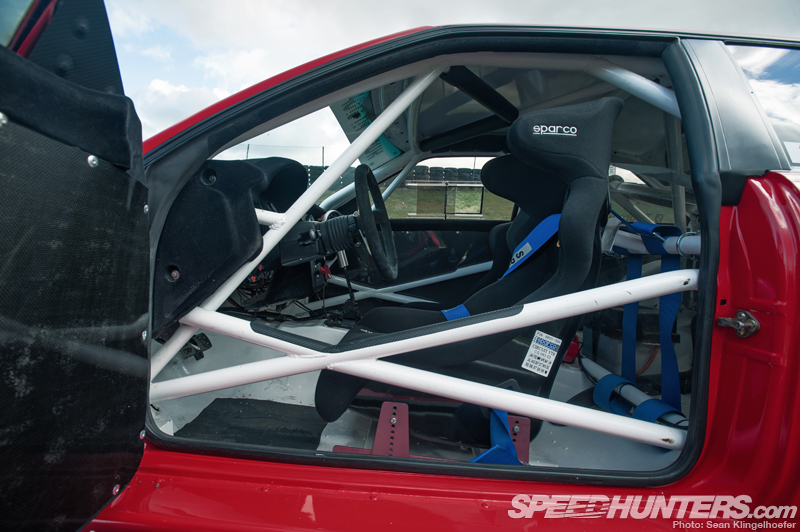 Don't think for a minute that I'm complaining, I'm a big boy and this is the career I have chosen for myself. It's just a little strange to think about how the days and years and the events they hold come and go, seemingly interchangeably. As I sit here typing this story in Ohio, still recovering from a cold acquired from jumping too many fences, walking too many miles and getting entirely too wet at Spa, it seems as though Gatebil Rudskogen was several lifetimes ago.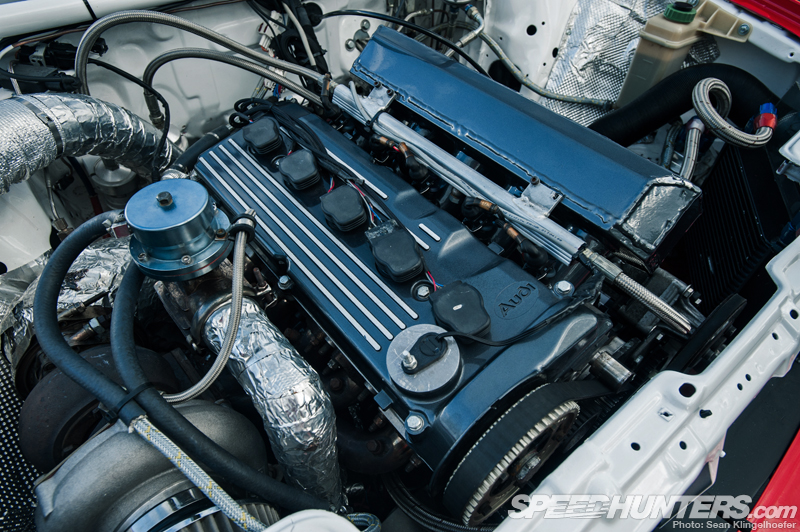 Over time the events, the plane flights, the lugging of camera gear and the sleepless nights all begin to blur into one giant stream of semi-consciousness. Perhaps this state of chronological dissolution is simply the human brain's defense mechanism against an over-saturation of unbelievable stuff. But despite the cloudy recollection of time and dates, there is one thing that my mind's card catalog can recall quite well – the cars.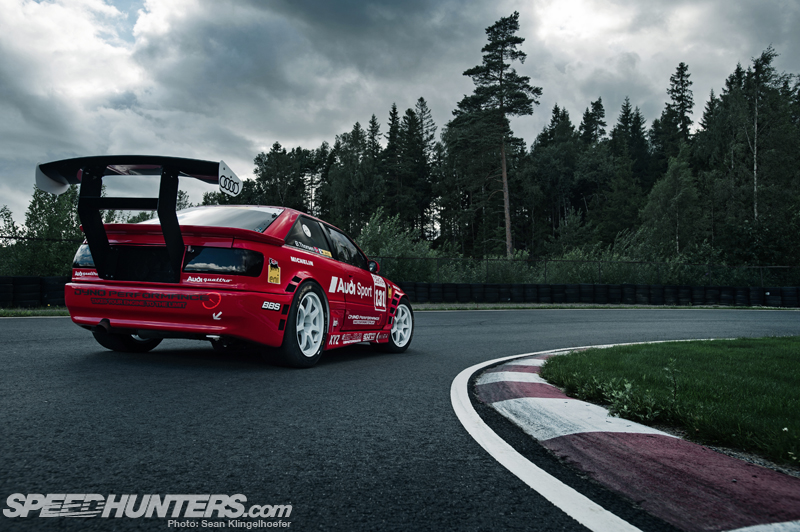 In particular when I see a very special car it seems to be permanently locked in my brain and I can remember it as if I had just walked away. These cars will continue to stick in my mind long after I've shot them, waiting to be recollected at another time. At Gatebil this was certainly the case for several cars, including Orjan Thorsen's incredible Audi S2.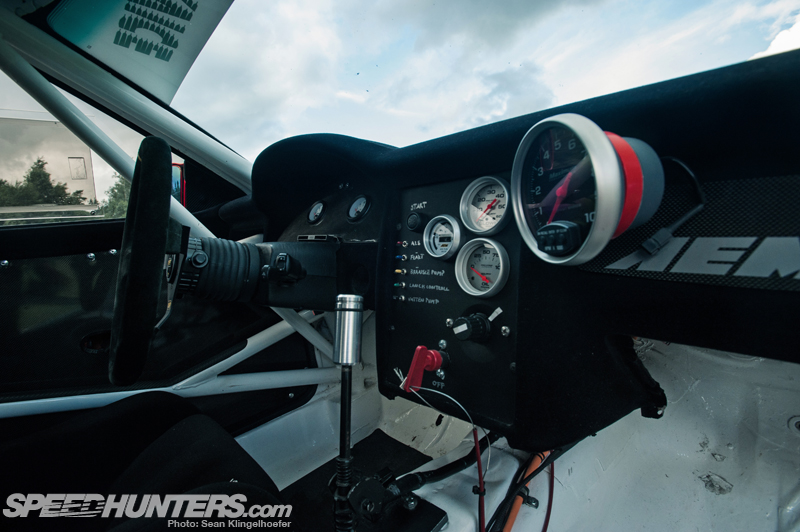 In America it's not too often that you see a modified Audi, and when you do they're typically of the stanced air ride variety. Therefore you should understand my shock as I first laid eyes on this car when I rolled into Gatebil after sixteen hours of flying and a two hour drive through Norway in a GT86.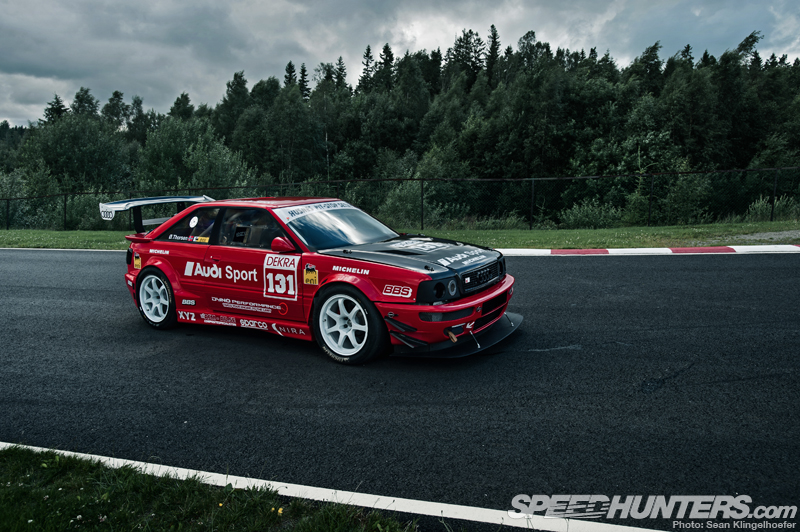 It was the first car I can remember seeing at the event and the last one on my mind after leaving. Sitting perched atop a trailer, elevated into my line of vision above the train of cars waiting to enter, I could all but ignore it's aggressive exterior. In my mind it was a good omen, a sign of great things yet to come for the weekend.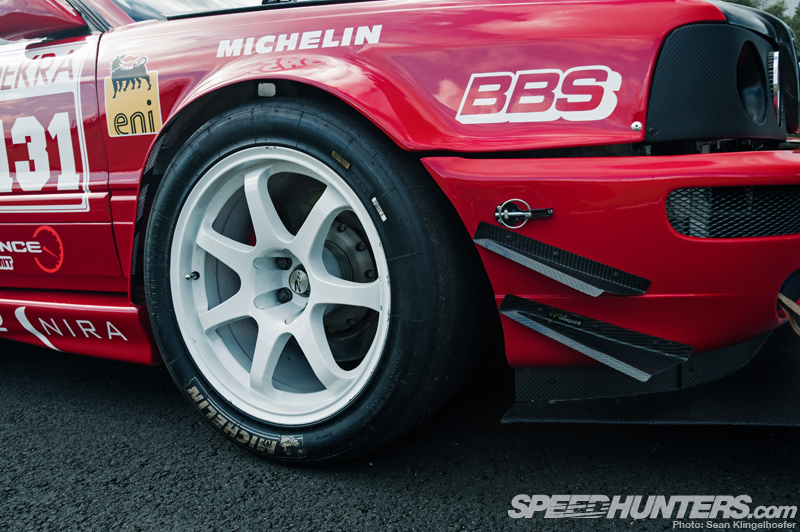 Once we finally made our way inside Rudskogen motorcenter it didn't take long before I decided to search for the red Audi. I knew I would probably encounter dozens of amazing builds over the next few days but I didn't want to waste any time locating this one. It was automotive love at first site if you will.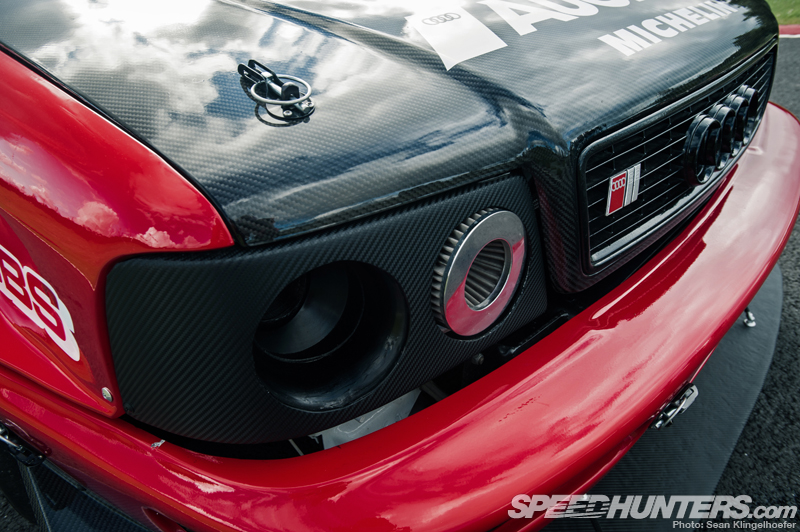 As the weekend would unfold I would inevitably find countless cars that blew my mind, but I had no regrets about spending my first hours in Norway with this S2. Unlike some of the cars I saw at Gatebil, this one was extremely well thought out and very well built; I think it will be cars like this that could turn the Scandinavian car scene into a global hot spot like Japan or America.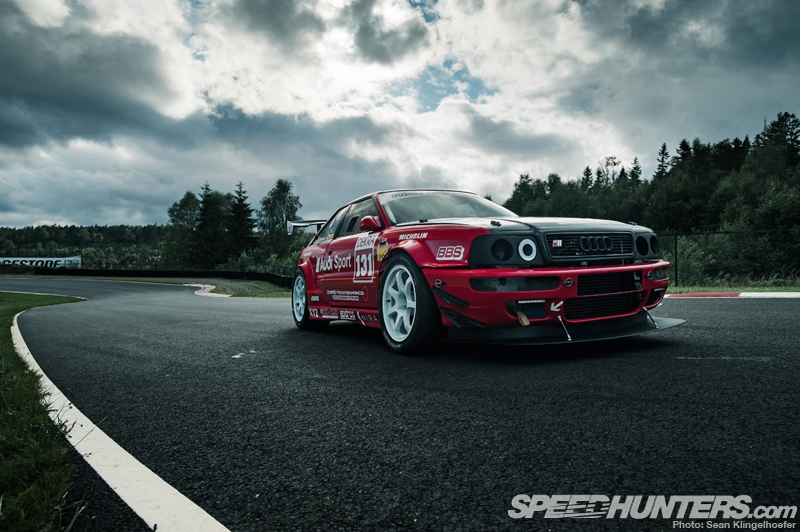 The exterior makes it quite evident what the car's intent is – going like hell. In the owners words, or at least translated ones, he tells me that he wanted to build a raw time attack car that could give the rest of the monsters at Gatebil a shock. I would say there is no question that this car does just that.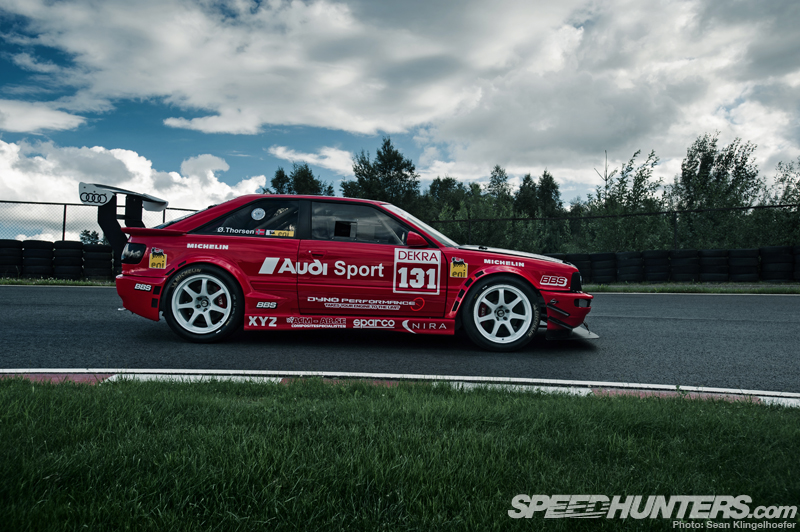 Even standing still it's quite an intimidating machine, but not in the stereotypical-Gatebil-chopped-up-and-rebuilt-in-a-shed way. Yet it was in fact built in a shed, but with extreme care. I'd go so far as to say it nearly looked as though it were and ex-factory racer. Virtually the entire body is now either carbon or glass fiber with a full widebody kit, including doors, hood and trunk, from ACM.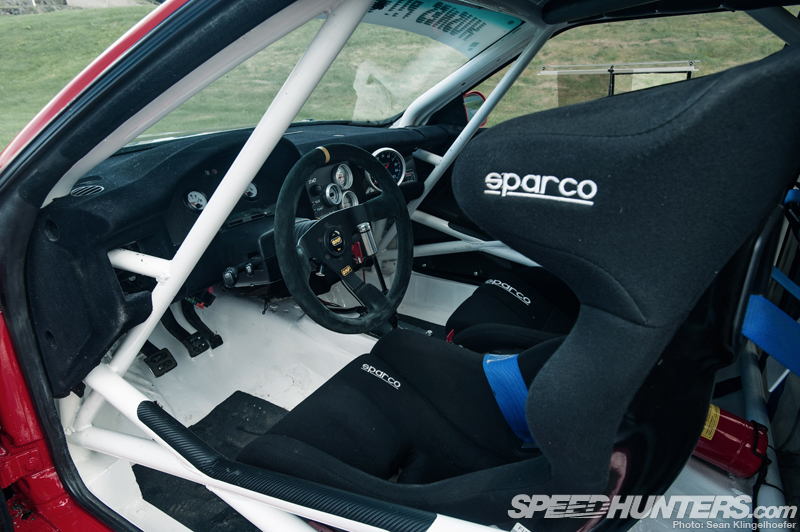 The cockpit is quite possibly even nicer than the outside of the car. The rollcage design was very comprehensive, especially for a time attack car which are known to have the most flimsy weight saving cages around. Other small details like the flocked dash and carbon paneling made the interior feel like a properly completed cockpit rather than a good-enough racer.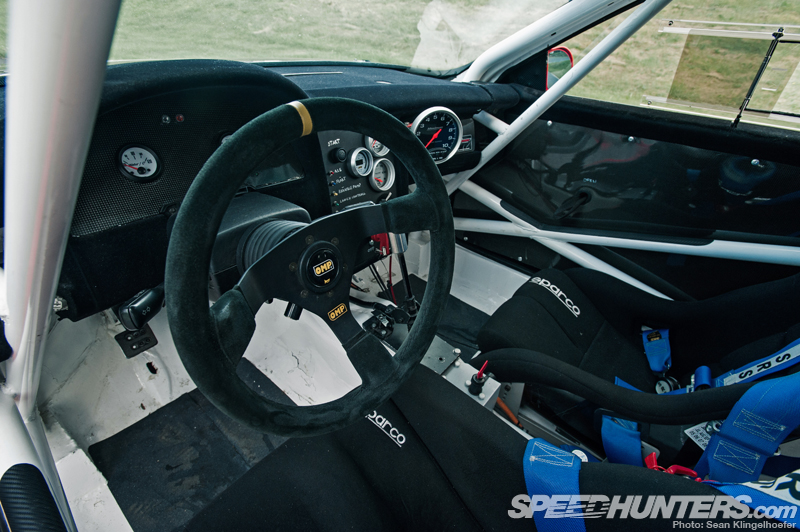 While the interior doesn't have a whole lot going on, the pieces left around are all very nice. You can never go wrong with names like OMP and Sparco.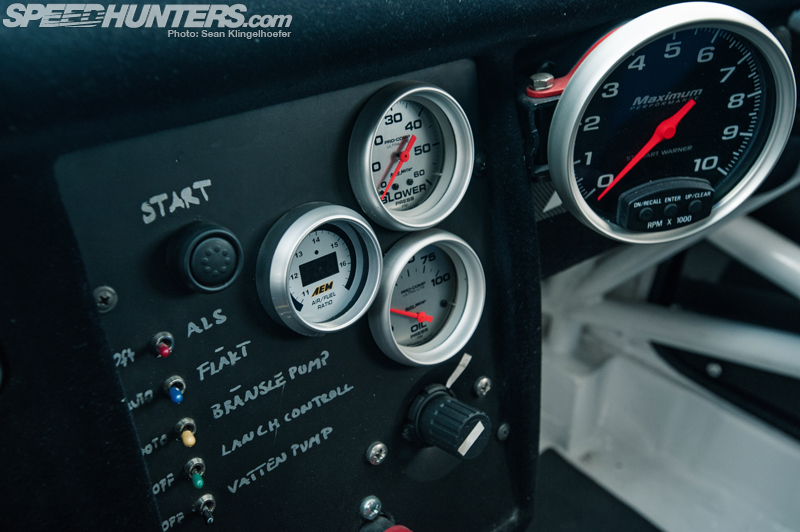 I found the use of the switch panel to mount a few gauges rather curious. With the tachometer even further off to the right it began to remind me of a NASCAR dash.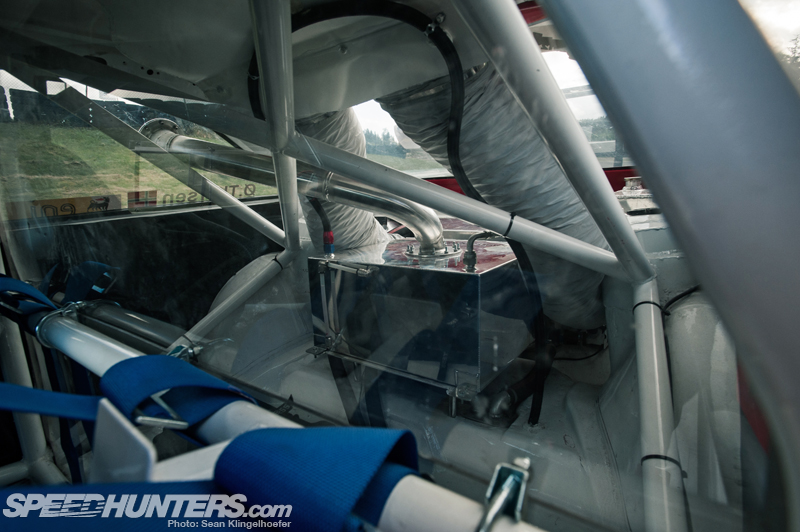 Strangely I think that the rearward view is actually even more interesting. In addition to more visually pleasing cage work there are several other occupants sitting just behind the driver, separated by a large piece of lexan, where a trunk and rear seat once resided.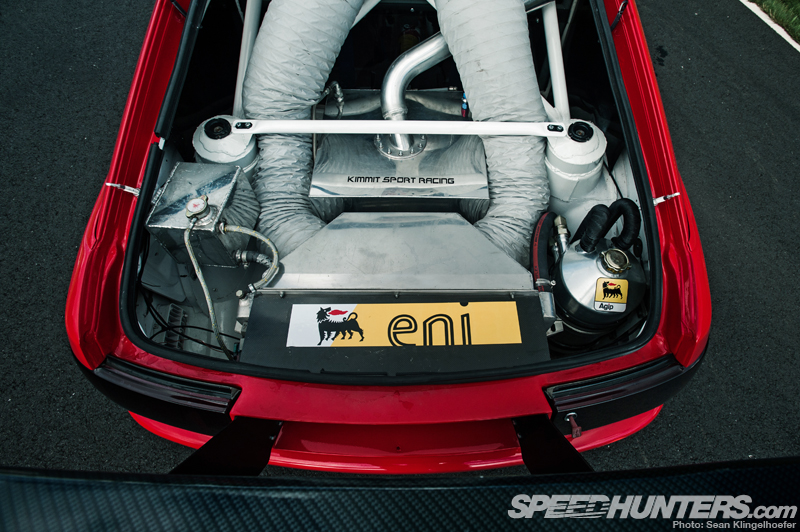 These spaces are now occupied by a fuel cell, a radiator and some massive ducting.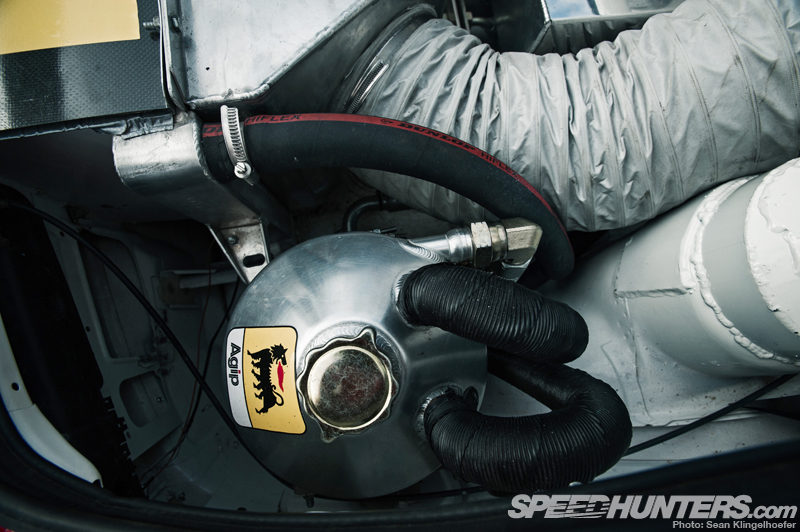 Lest I forget there is also an oil sump back here for the lubrication setup which has removed the conventional pan in lieu of a dry sump unit.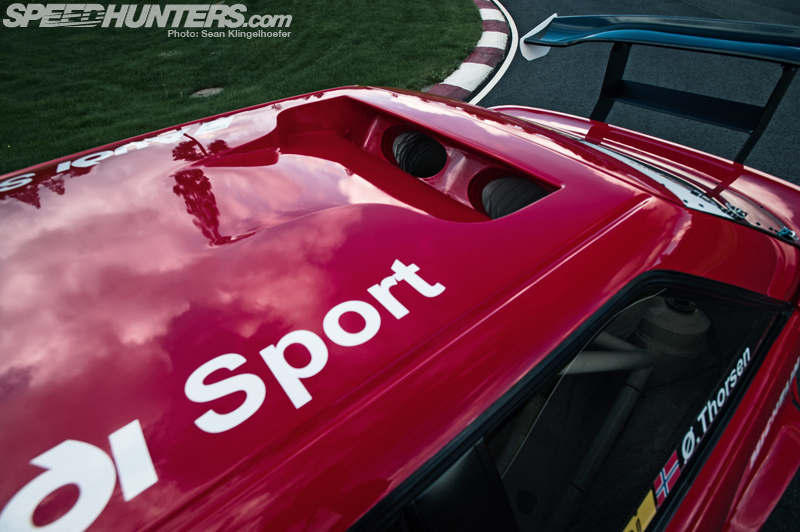 Rather than hacking a hole in the lid like many of the other cars I witnessed in Norway, Orjan has gone to great lengths to ensure his cooling system is fully functional and has grafted the largest naca duct I've ever seen into the roof.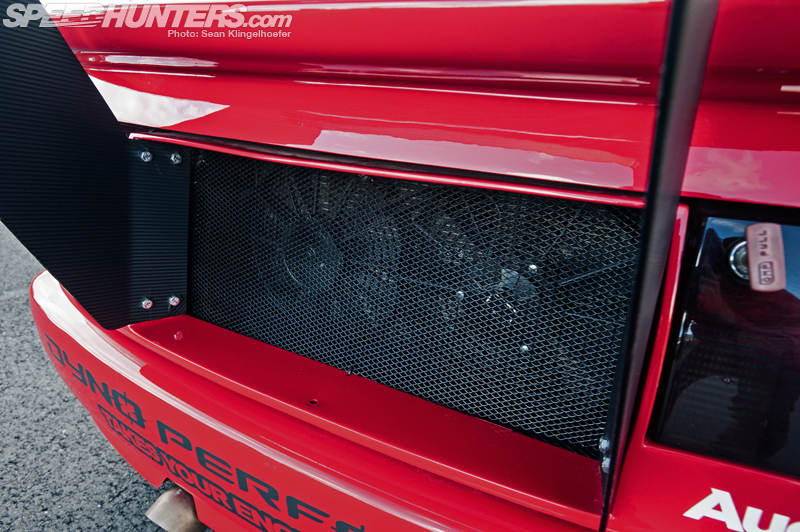 On the other side of the radiator there is a large opening between the wing uprights to expel the hot air, aided by a pair of puller fans for when the car is stationary.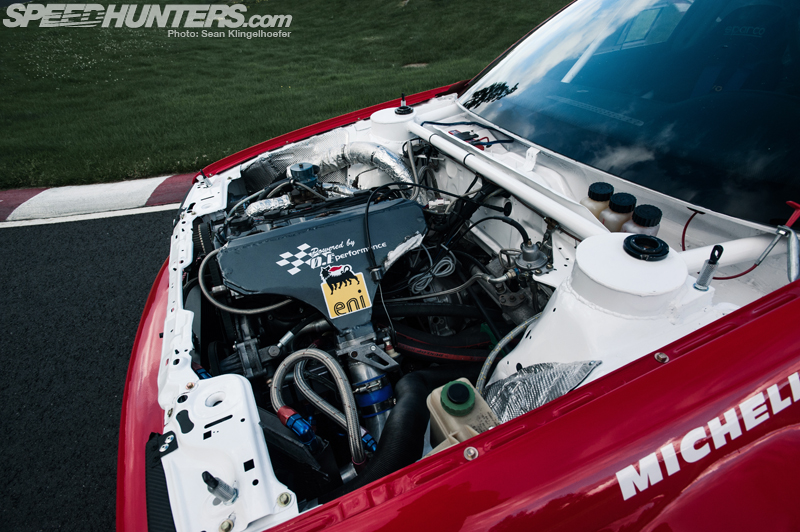 The engine setup is fairly straight forward: take a bulletproof Audi block and force feed as much air to it as possible. This seems to be a pretty popular concept among the Scandinavians and I think they're on to something here, particularly in terms of bang-for-the-buck performance.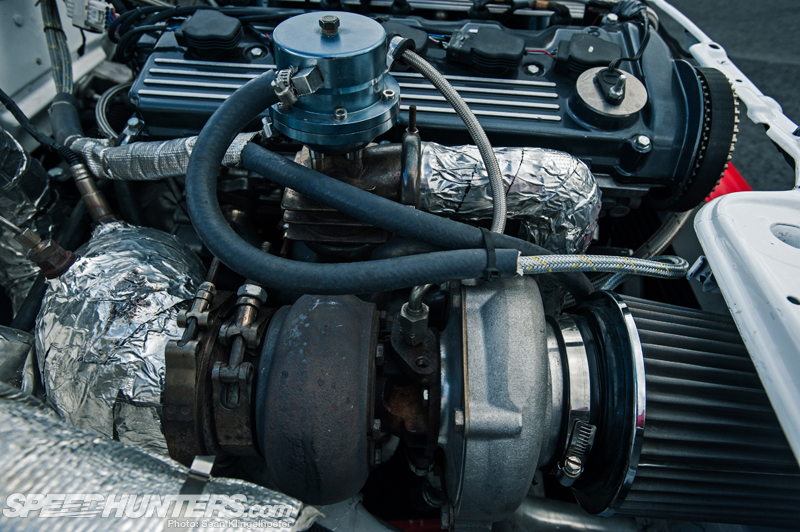 Orjan built both the intake plenum and turbo manifold himself, another common theme at Gatebil. Perhaps this was the only way he could possibly squeeze the massive Precision turbo into the remaining open space in the engine cavity. With so many vital components in close quarters virtually all the hot items have been heat wrapped for a little extra security.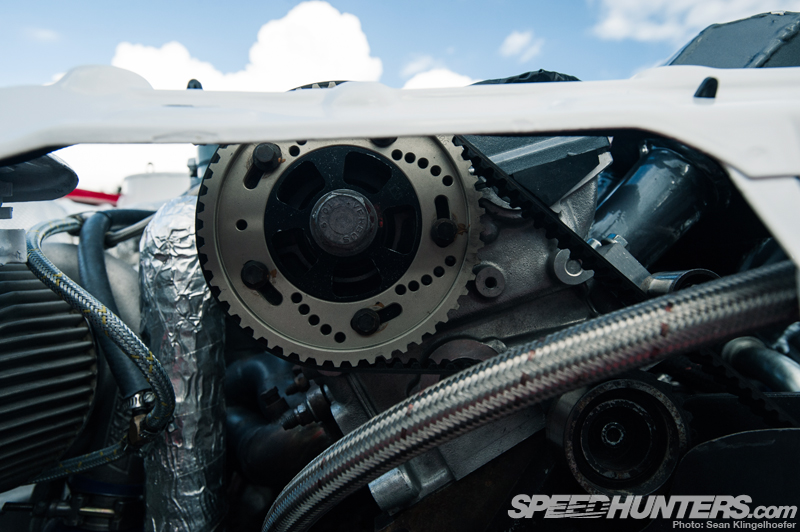 Coming from the states where nearly every engine bay is littered with shiny bits that don't necessarily make any power, it's shocking to see such incredibly fast cars without much more than a single adjustable cam sprocket in sight.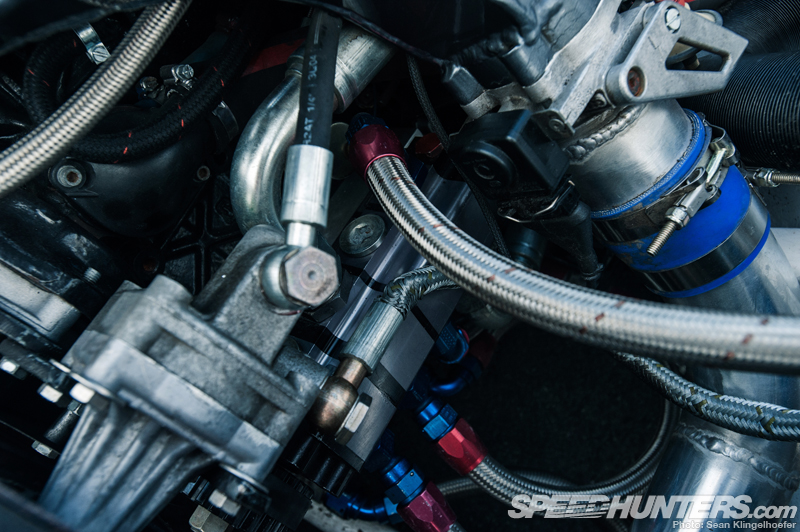 Here we can see part of the Peterson dry sump oil pump. While this might be one of the shinier components in the bay, this one is certainly not for looks. With the types of g-forces these Audi Quattros are able to create with their insane AWD system I'd say a dry sump is the only way to go, unless you like it when your engine goes boom.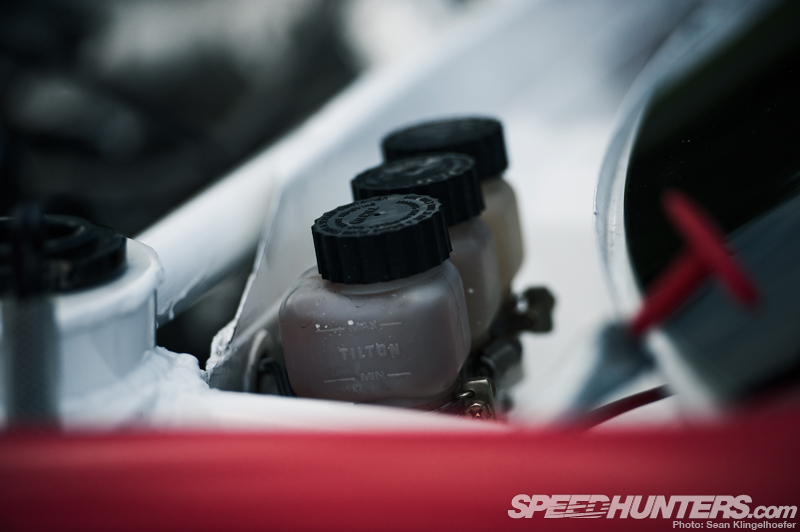 Safely located inside the cowl, rather than dangling over exposed wires, are the fluid reservoirs for the Tilton hydraulics. Properly executed indeed.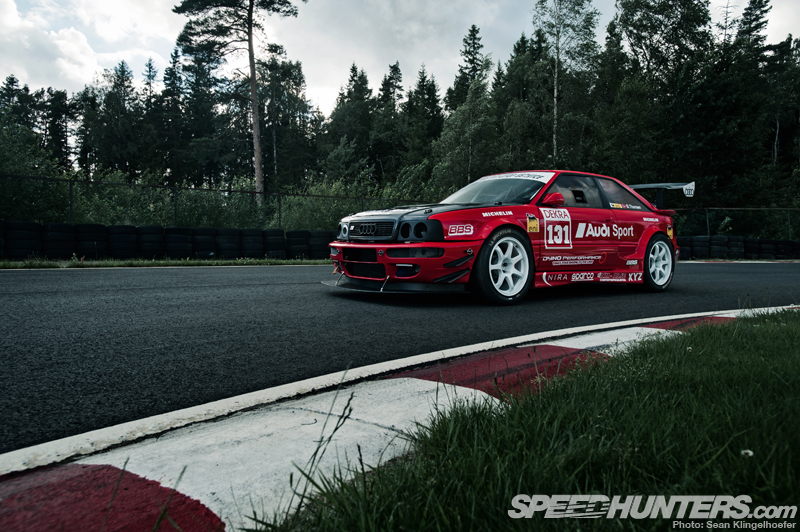 Seeing this car blew the lid off my definition of a time attack car. It is devastatingly Scandinavian and there is nothing about the car, the components attached to it or the way it has been assembled, that strikes me as being familiar territory for time attack cars in Japan, US or the rest of the world.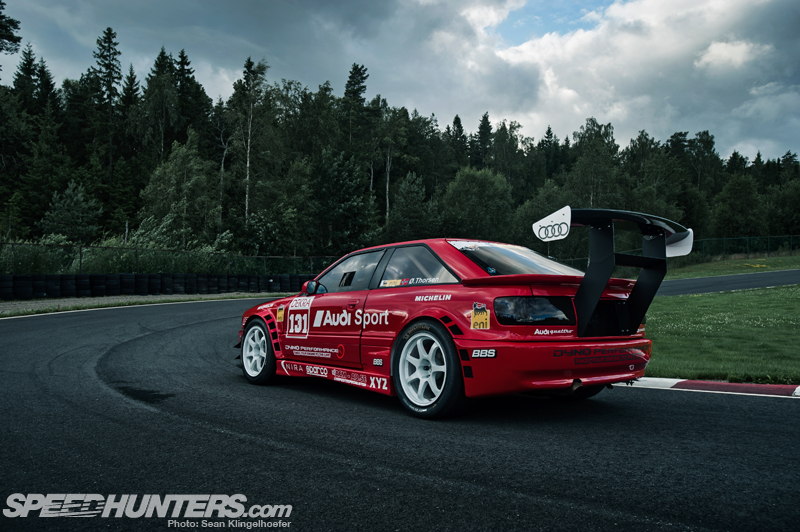 Yet on all accounts it rightfully fits the bill. It's a no-holds barred monster built with one purpose in mind – setting a hot lap.  Despite the amount of awesome things we see as Speedhunters, it isn't every day that I come across a car like this. Which probably explains why, despite the event being little more than a fuzzy dream, I can still feel the excitement I felt when I first spotted it.
1992 Audi S2
ENGINE
Turbocharged 2.2L Audi block;  Cat cams; JE pistons; Pauter rods; Peterson drysump; homemade plenum and turbo manifold; Precision 62/65 turbo; rear mounted aluminum radiator with custom plumbing and ducting; rear mounted oil sump; fuel cell; Ferrita exhuast
DRIVELINE
Standard 6-speed O1E gearbox with locked center (4wd); Tilton triple-plate clutch
SUSPENSION / CHASSIS
Full rollcage; Bilstein dampers; H&R springs; Selholm roll bars; homemade aluminum bushings and spherical bearings
BRAKES
XYZ 6-piston / 4-piston calipers (front/rear), floating rotors; Tilton pedals; Wilwood adjustable proportioning valve
WHEELS / TIRES
18X10″ Zito wheels; Michelin 30/68-18 slicks
CABIN
OMP suede steering wheel; Sparco seats; SRS harnesses; carbon fiber door cards and panels; Autometer boost and oil pressure gauges; AEM wideband gauge; Maximum Performance tachometer;
BODY
ACM widebody kit including hood, trunk, front fenders, rear fenders, side skirts, doors, front bumper, rear bumper, headlight block offs, front splitter; rear wing; Carbon Mods dive planes
More stories by Sean Klingelhoefer on Speedhunters
More stories from Gatebil on Speedhunters
More car features on Speedhunters
-Sean