Fresh from winning at Pikes Peak, New Zealander Rhys Millen has continued his winning ways by taking the spoils at Formula D Las Vegas. Second place went to our very own Fredric Aasbø, who drove near perfectly for the entire day, and third went to the current points leader Vaughn Gittin Jr. Here are some quick highlights, as I will go into more detail later on in the week.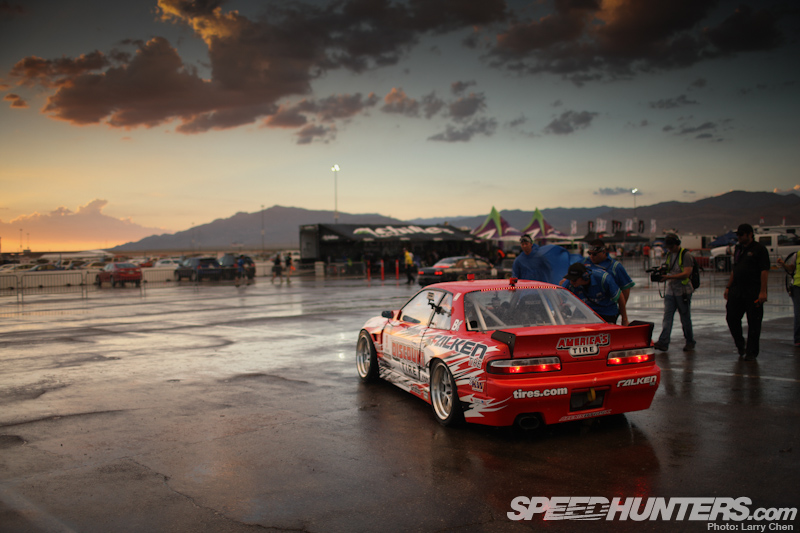 The conditions today started out absolutely terrible: it went from 107 degrees Fahrenheit (that's 42 degrees Celsius) to extreme winds and pouring rain in what seemed like a matter of minutes. This really threw everyone off.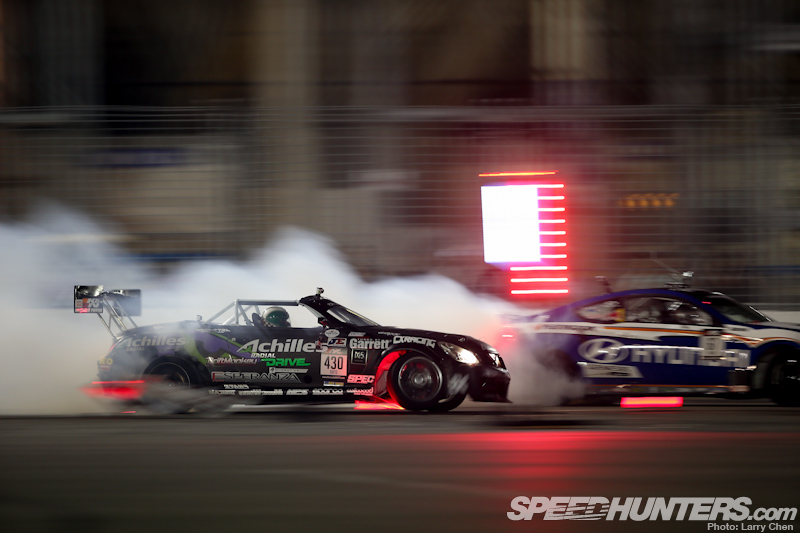 There were many epic battles over the weekend that will be become part of drifting history, one of them being the fight between Rhys Millen and Daigo Saito.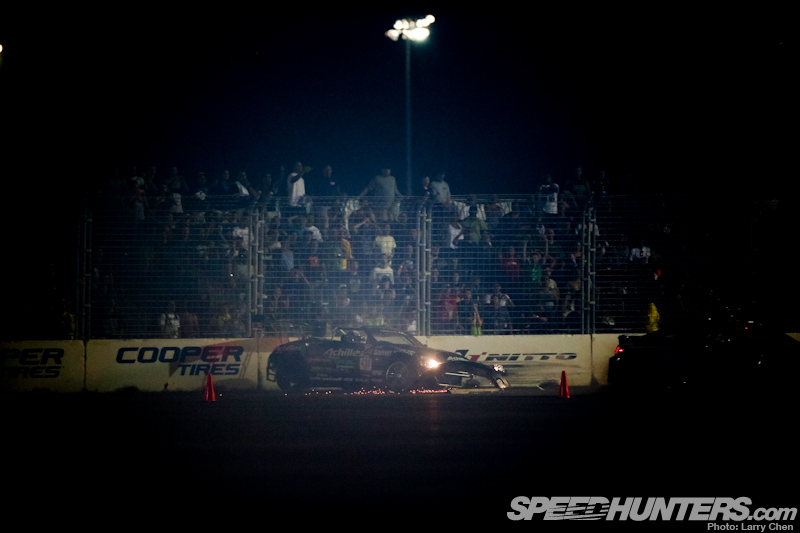 Daigo was gifted a win by Rhys when he spun at Round 1 in Long Beach, but this weekend Daigo returned the favor when he went in hot and got sucked into the wall.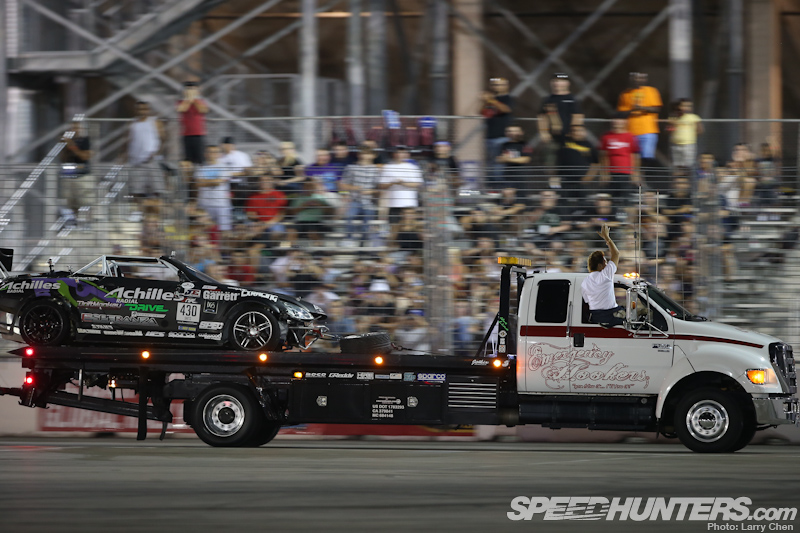 Like a true champ he was in good spirits even as he was hauled off the track.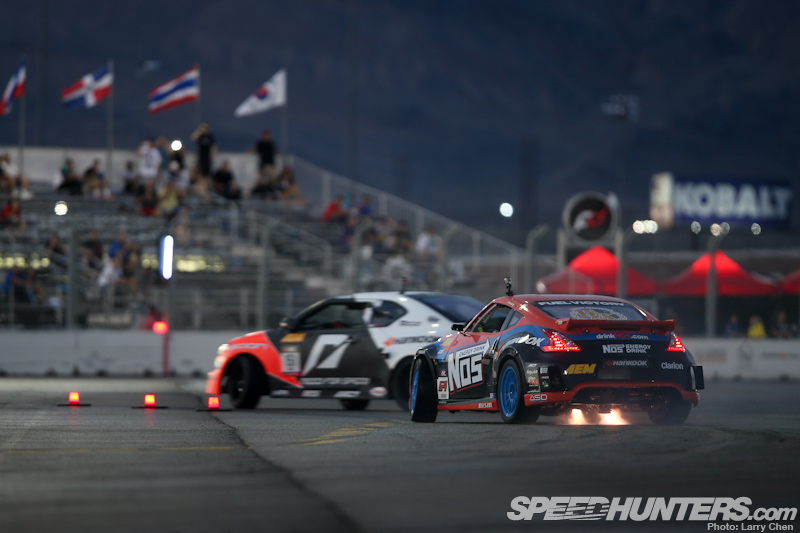 Fredric had quite a stacked ladder going all the way up to the finals, starting with 2009 Formula Drift Champion Chris Forsberg. Unfortunately Chris did not get his car issues sorted out, so he lost the drift on his follow run.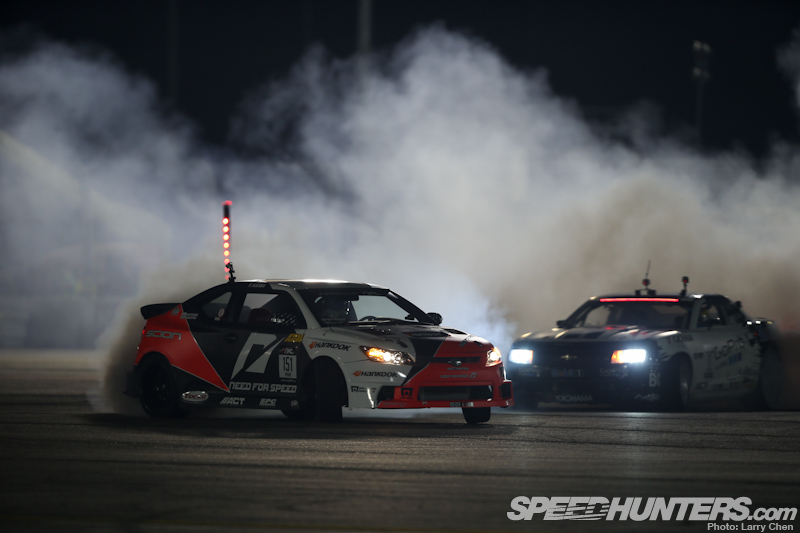 Slowly but surely Fredric worked his way up the ladder, knocking out his opponents one by one.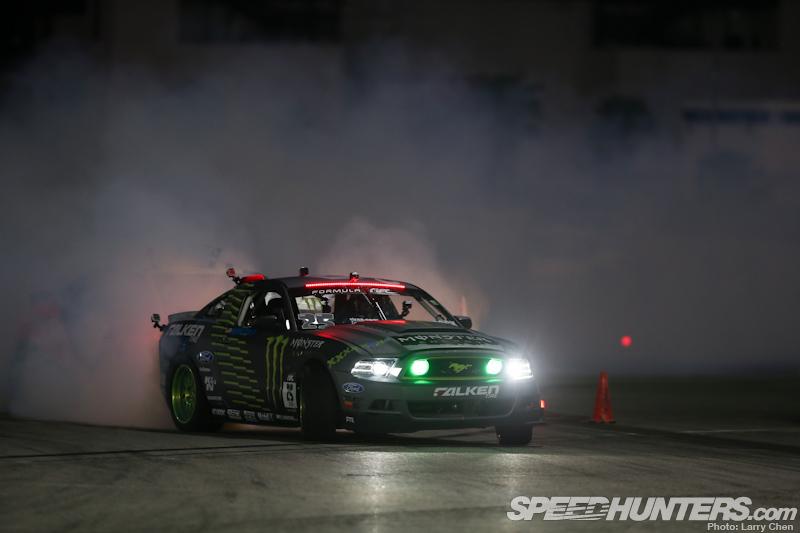 That is until he got to Vaughn Gittin Jr… Both drivers pushed their cars to the absolute limit.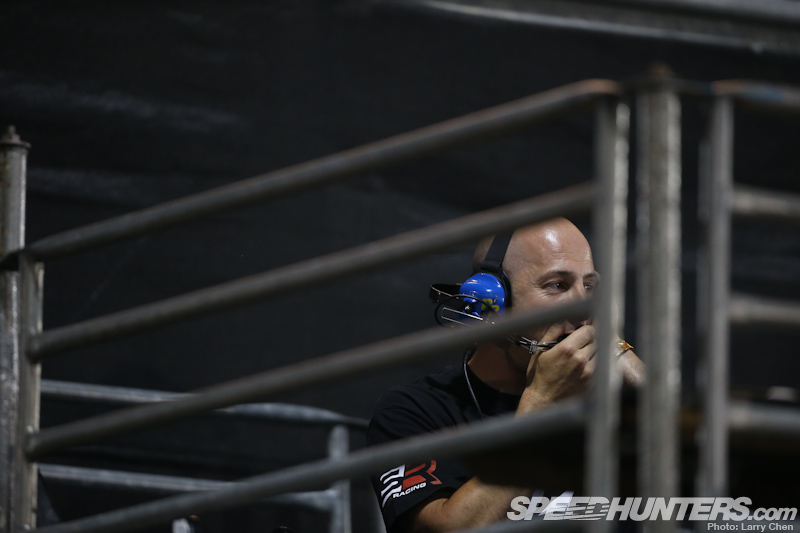 Fredric was in constant contact with his spotter and crew chief Stephan Papadakis as a One More Time was called.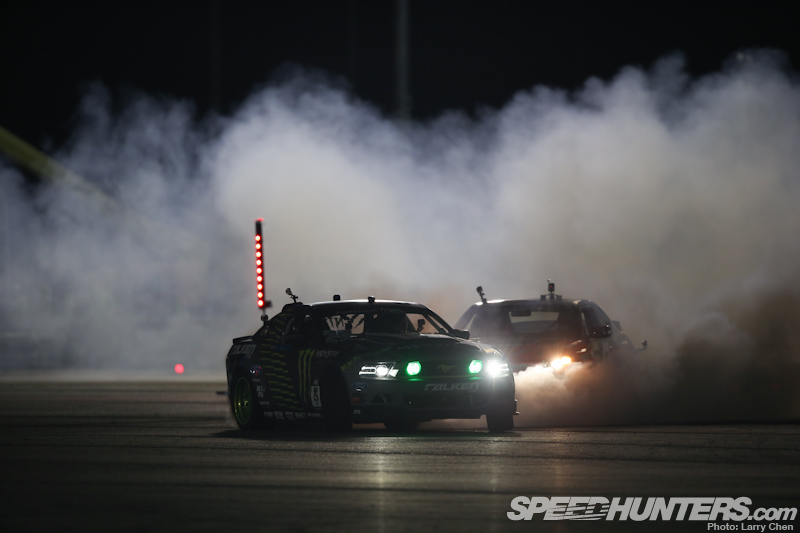 The Monster and the Hammer went at it once again, but Fredric was able to edge out Vaughn for the win and headed into the final.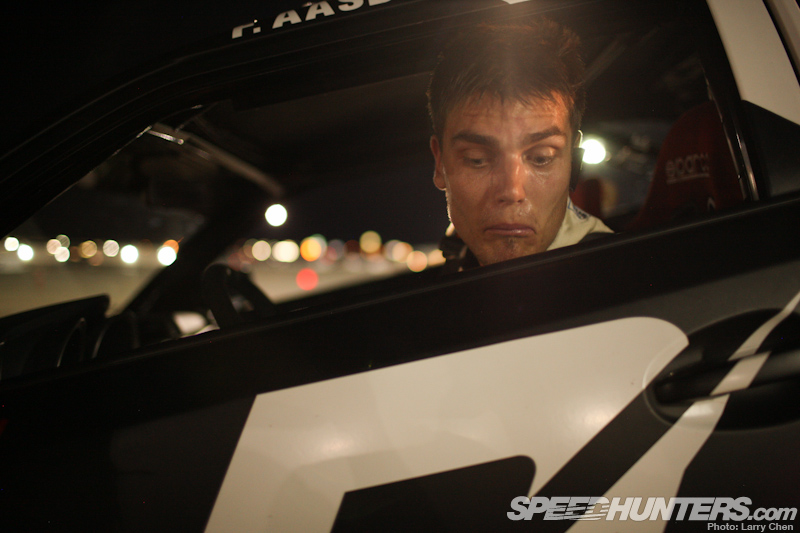 Even though Fredric was guaranteed a podium spot he still wanted his first win really badly. Unfortunately he lost the car during his lead run and went into the wall.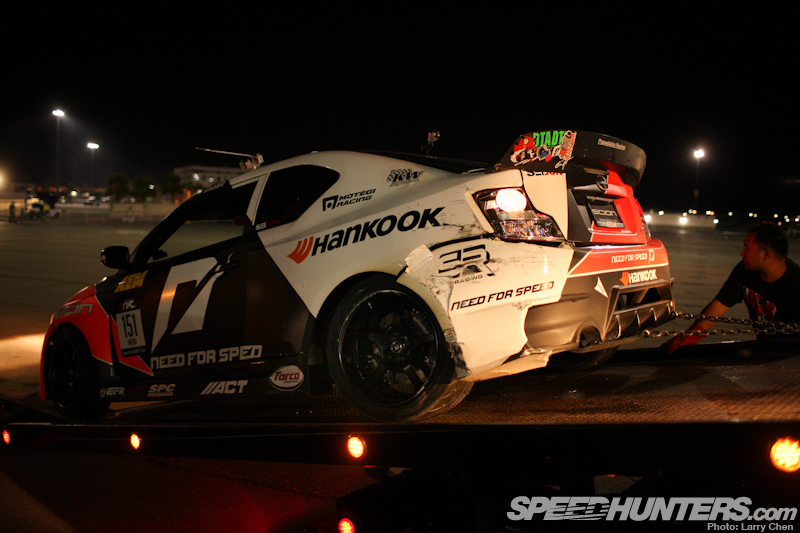 His car was battered and bruised. The team called five minutes to fix the damage.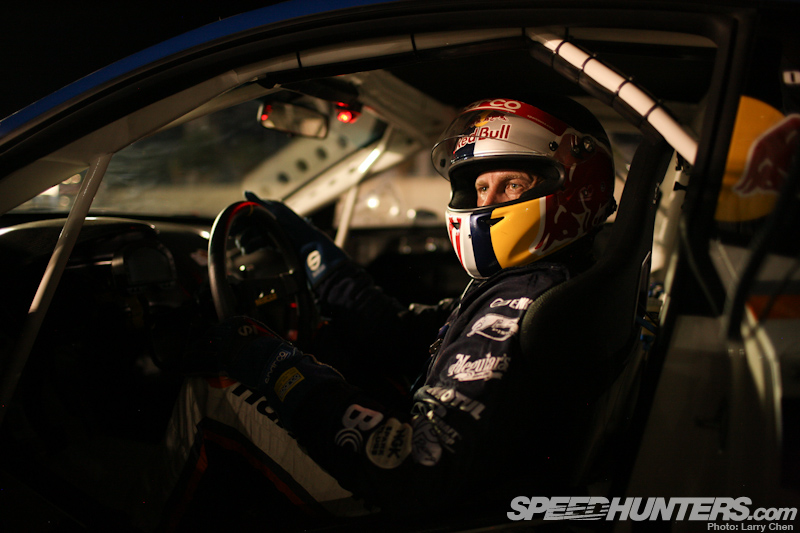 Rhys waited on the hot grid as the clock ticked down. Just as we thought Rhys would get the win by default, Fredric pulled up to the line.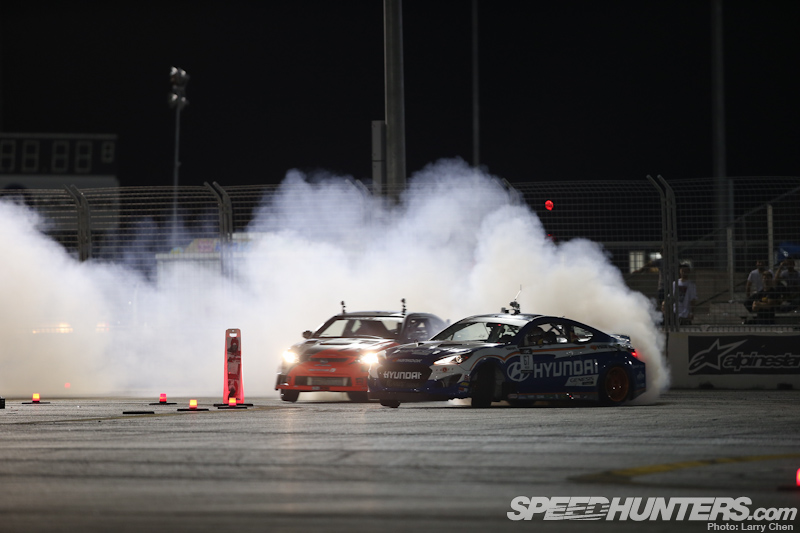 The Norwegian Hammer had an excellent chase run – however, it was not enough to overcome the crash during his lead run.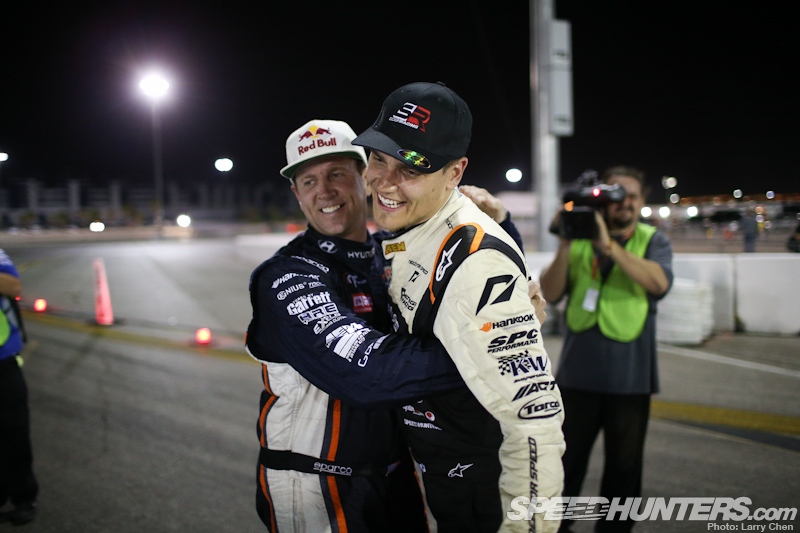 Rhys congratulated the young driver for such a great battle; Fredric said he was honored to lose to the Godfather of drift.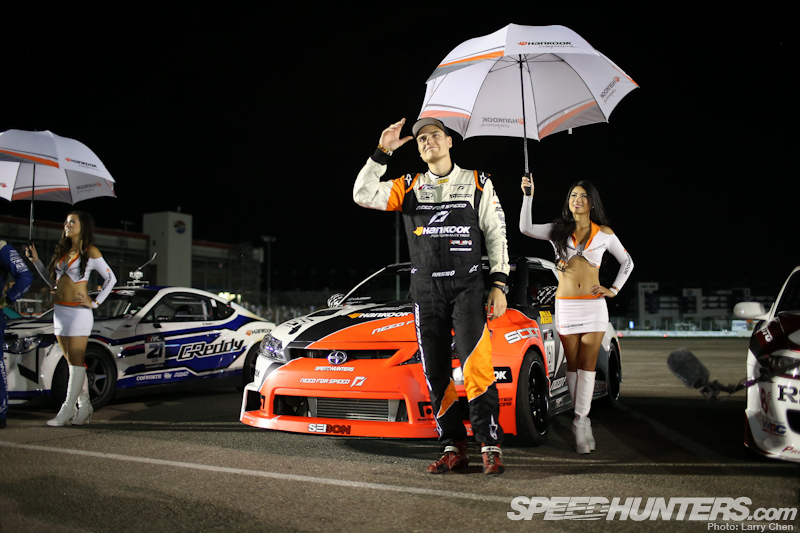 He now moves up a few spots in the points standings to sixth place.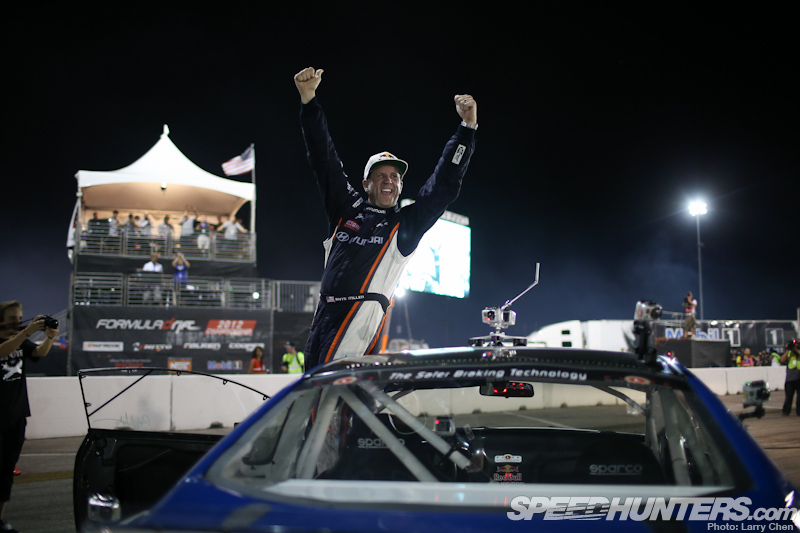 Rhys moves up from sixth to third place. He is now within striking distance of earning his second Formula Drift Championship.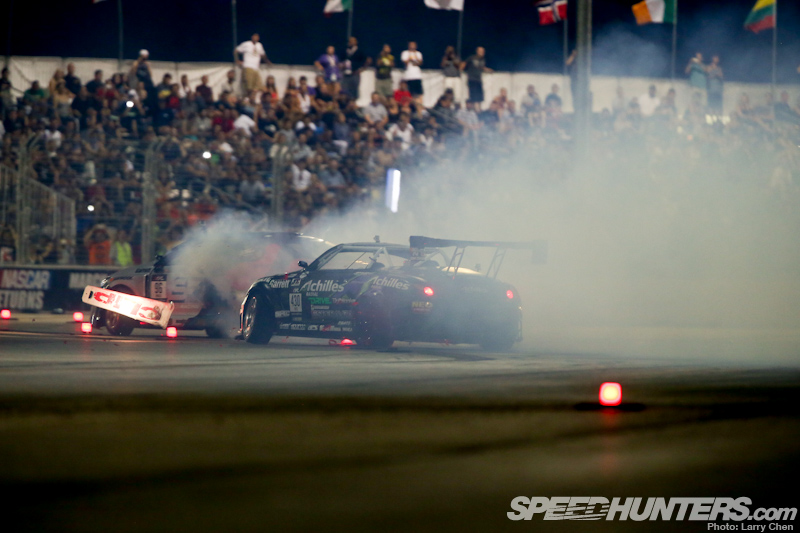 Formula Drift rookie Daigo Saito is still in second place.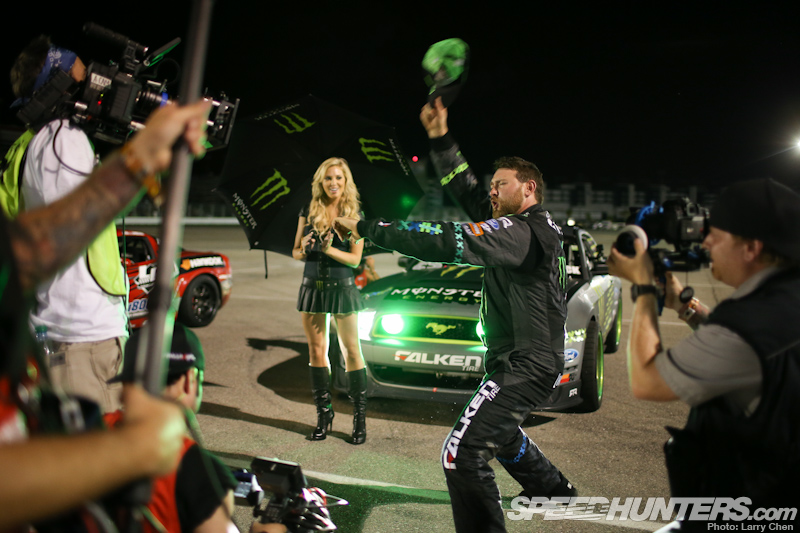 Vaughn has increased his lead in the standings to a little over 25 points. He has been on the podium for the past three rounds, so I would not be surprised if he snags his second championship this year.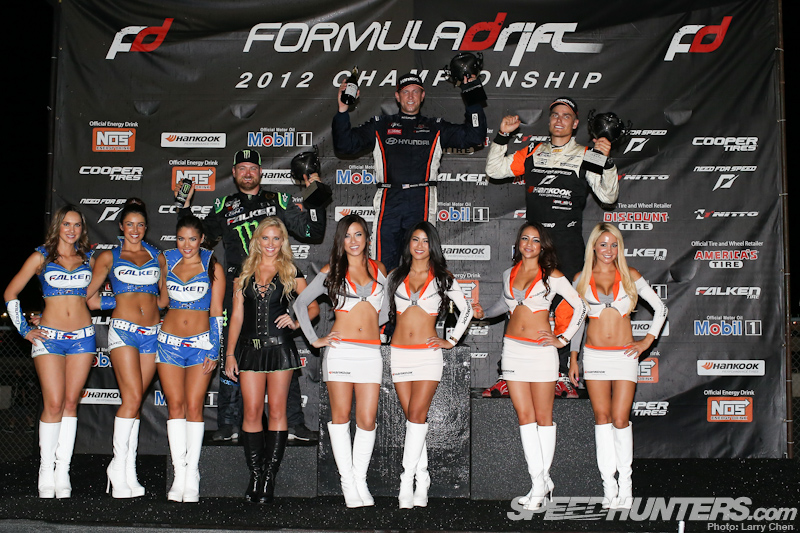 Congratulations to Rhys, Fredric and Vaughn for putting on an awesome show.
-Larry
larry@dev.speedhunters.com
More stories from Formula Drift on Speedhunters