This summer has been flat out crazy. Ever since seemingly getting the 86-X ready just in time for Gatebil, we have been hard at work. In Norway, the 86-X needed plenty of TLC after I basically tore the whole thing apart at our first outing.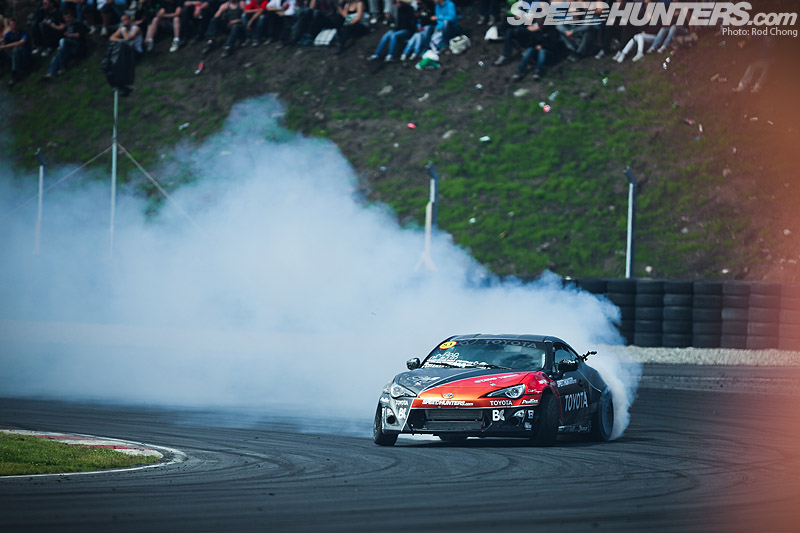 In the US, we have been fighting technical gremlins with the tC while I have had a hard time adjusting to the new Formula Drift judging criteria.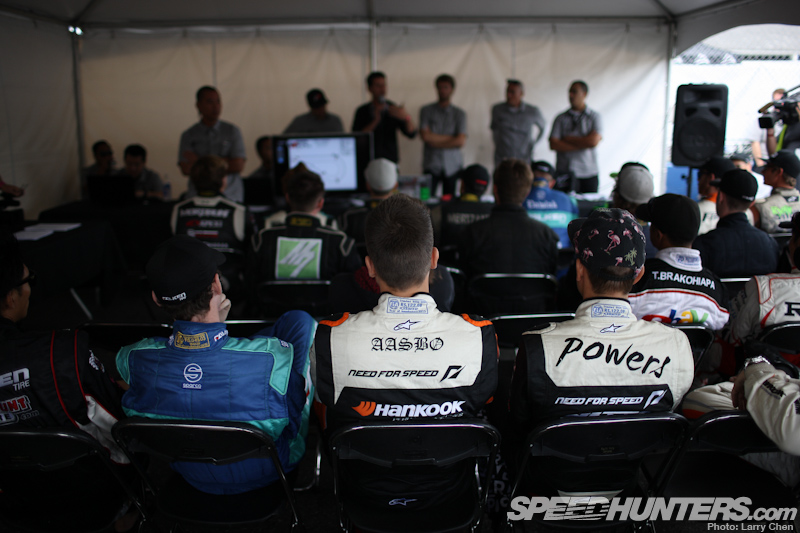 Come August, we had two main tasks on our agenda:
1) Turn the 86-X into a fully functional and top spec pro drift car before the Speedhunters September Euro Tour, and 2) Kick some ass in Formula Drift.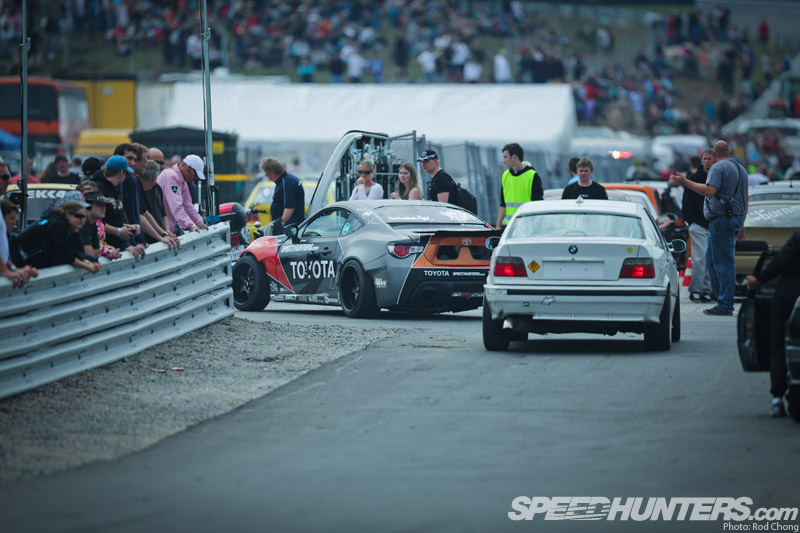 In order for the above to happen, we knew we had to dig deep and understand what was really going on.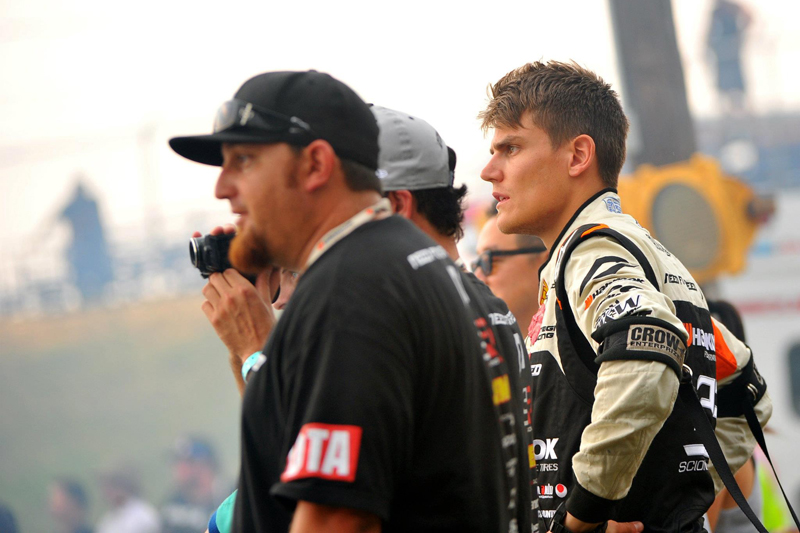 We needed to learn the game.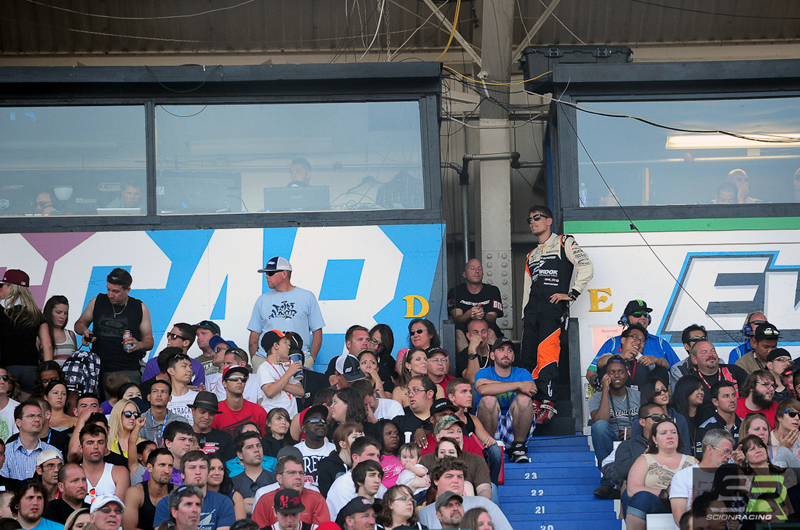 So after Formula Drift Round 5 in Seattle, I flew straight home and posted up at PeeBee Motorsport with the 86-X.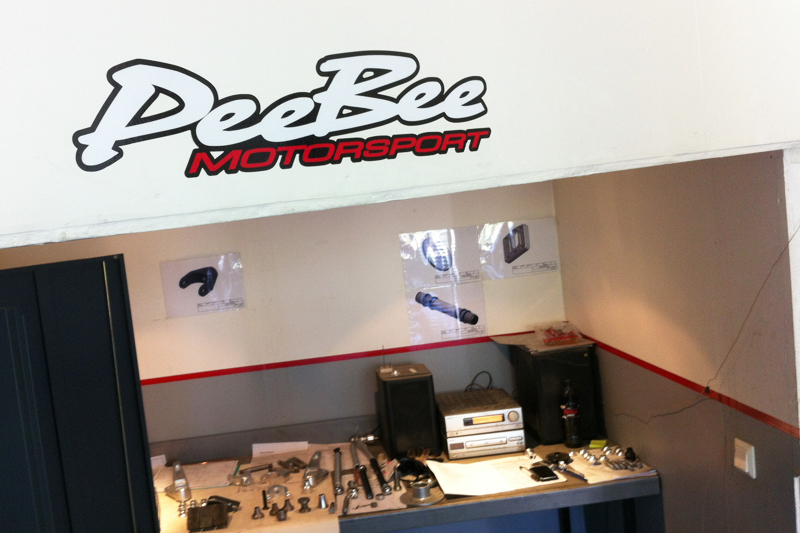 PeeBee Motorsport is as close to a North Carolina circle track racing shop you will ever get in the Northern hemisphere. Petter, the owner, has a soft spot for anything loud and obnoxious, and as you arrive at his outcast shop in the beautiful farmlands of Aremark, right on the border of Norway and Sweden, you are greeted with a full blown NASCAR Truck Series race car and a race rig trailer under construction sitting outside his shop.
I felt right at home.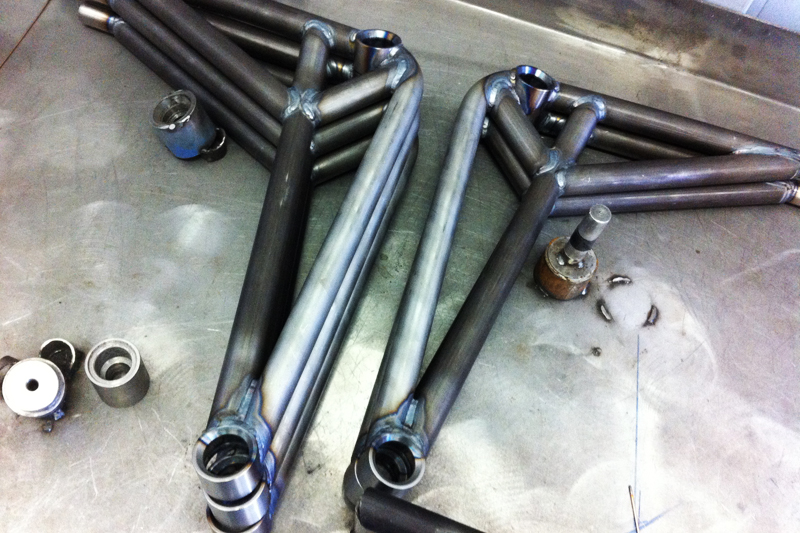 Petter is an absolute fabrication wizard, handling everything from one off five axis machining tasks to chromoly TIG welding. He is mostly geared towards making BMW DTM style suspension parts as well as drift kits. The front lower control arms seen above are similar to the ones Michael Essa runs on his FD spec Z4.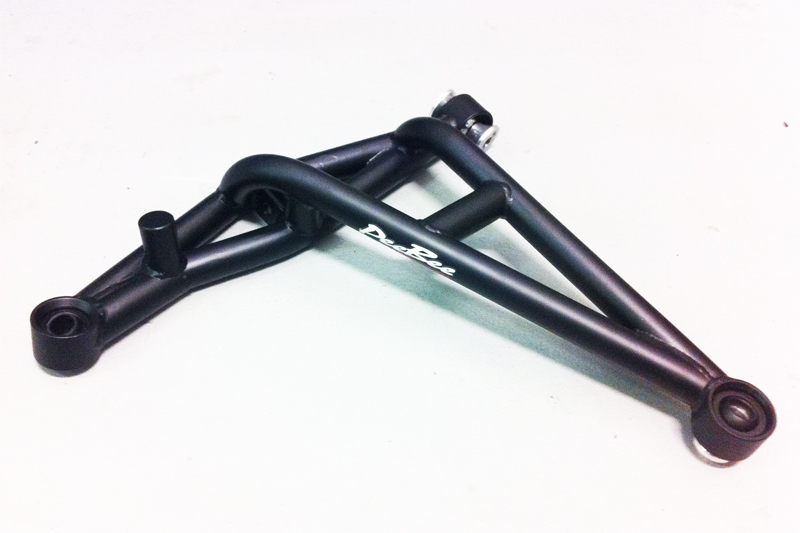 Following Gatebil, we had a good idea of what required work. It mostly revolved around the front suspension, but we ended up changing the transmission, the rear hubs, the axles, modifying the brakes, reassembling the clutch, balance the driveshaft as well as going through a long list of other adjustments and minor modifications.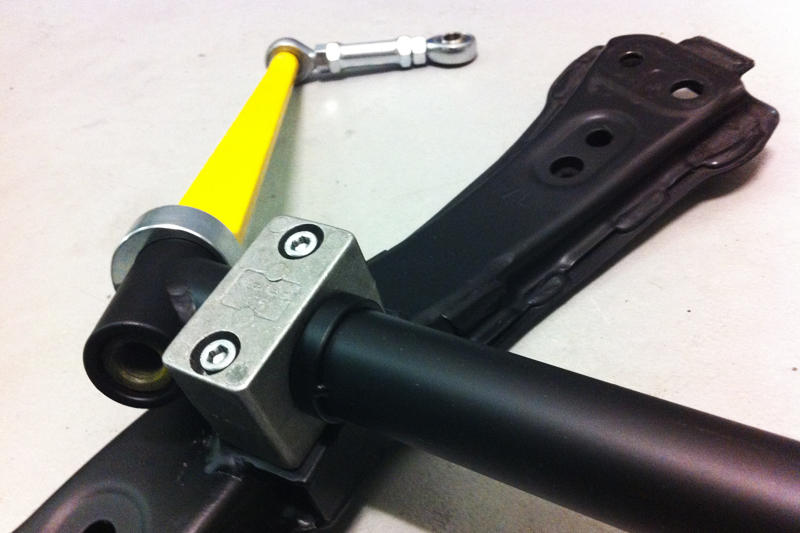 I ended up spending over a week at Petter's shop, having a blast and discussing everything from Sprint cup motors and rallycross swaybar setups to the finer things in life, all while we were "shaping the 86-X like a bullet".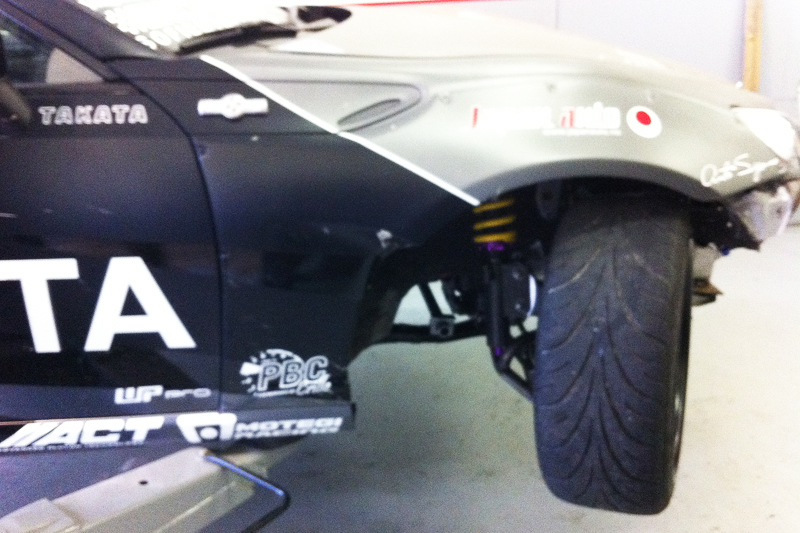 Then, we finally put the car to test.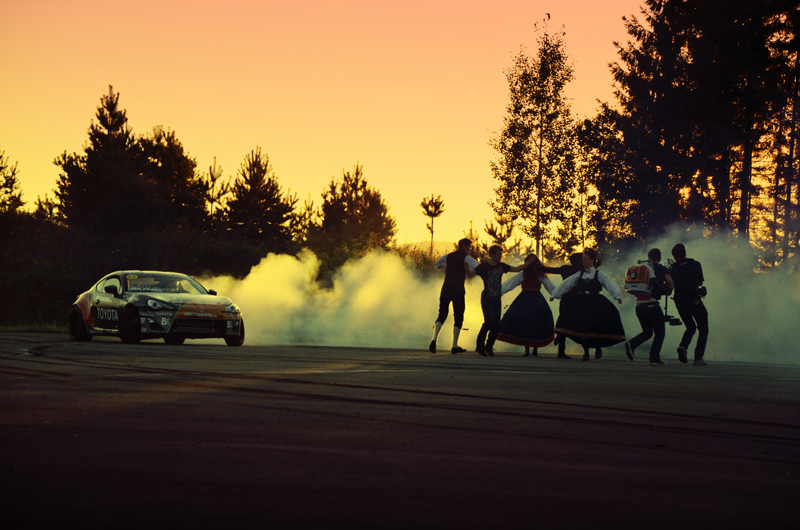 For a quick video of one of our test sessions, check out car magazine Autofil's ridealong video mid-page on this link.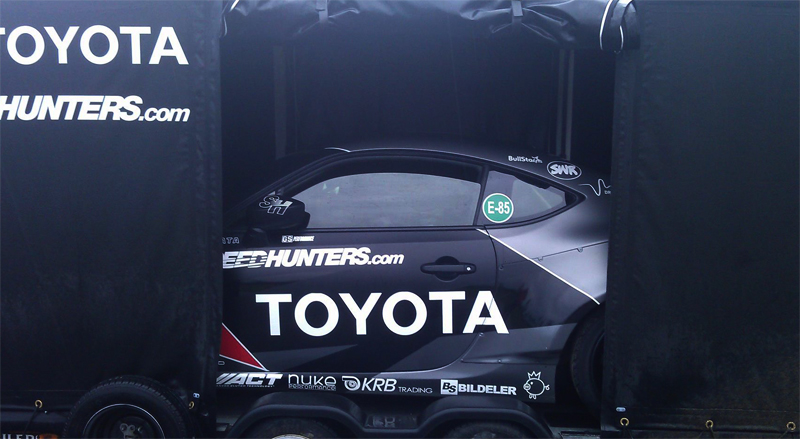 After deeming the car as ready as we could get it for the Speedhunters Euro Tour, my close friend Espen took over the reigns. He packed up everything for the journey across the North Sea for the the British Drift Championship Super Pro Finals & TRAX event at Silverstone.
It was time for me to get back to where I need to be. I shot off to the US West Coast just in time for Formula Drift Round 6 in Las Vegas.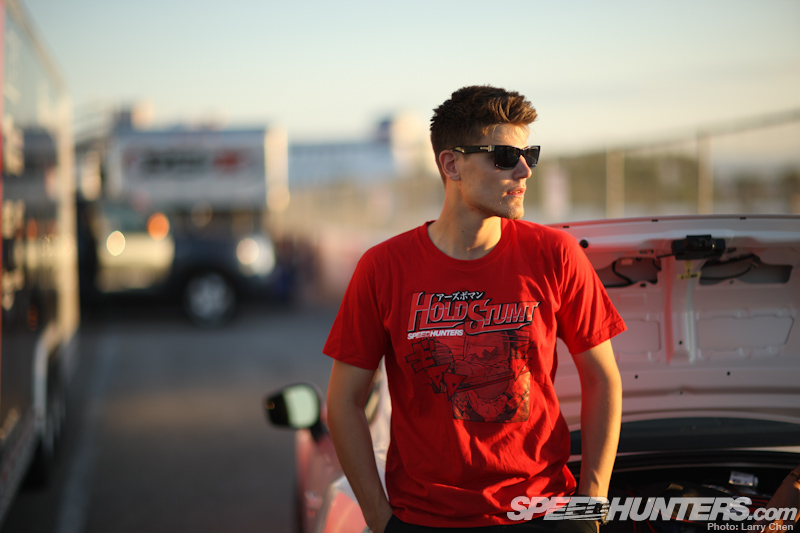 As soon as I arrived in Los Angeles I went to pick up a brand new car for the very first time in my life: My very own manual, pearl white Scion FR-S, or the US GT86 equivalent, if you will.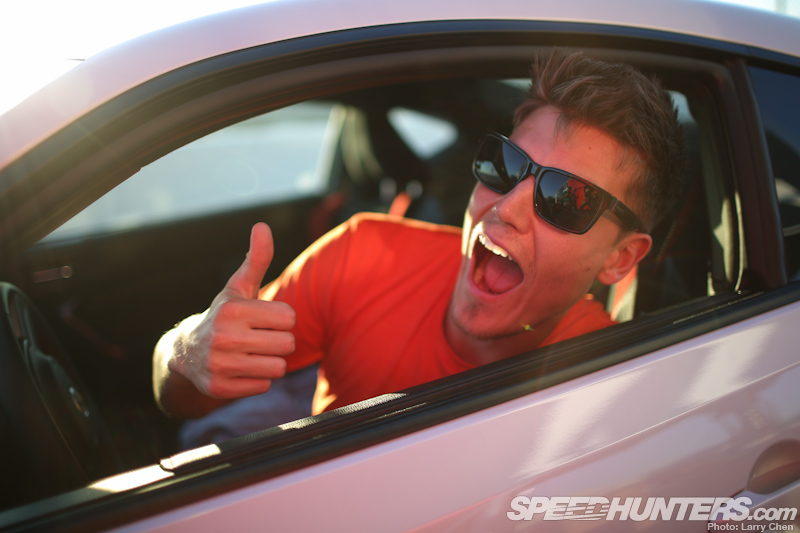 I drove it straight across the desert and arrived at Las Vegas Motor Speedway the night before the optional Formula Drift Thursday practice. The track was almost completely set up. But there was no one was there…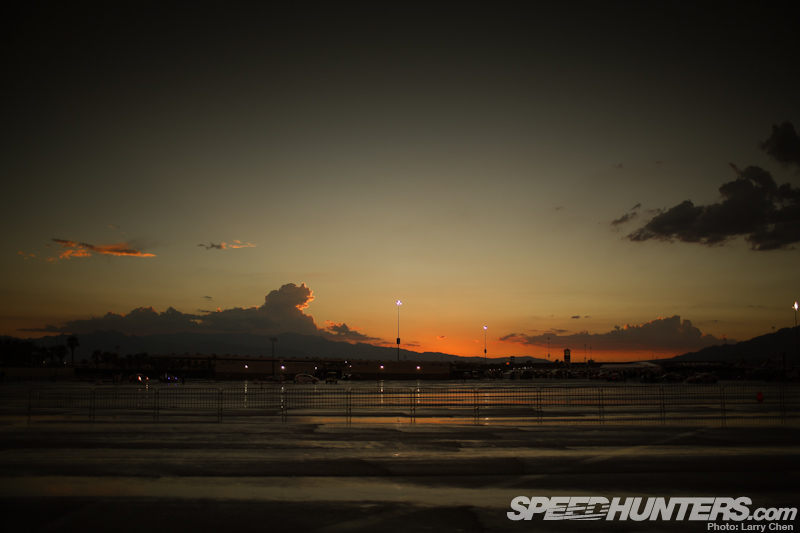 I couldn't hold back. I literally broke in the daily driver FR-S on the FD course that night. I kept going until a security officer swung by and told me he had seen some lights out there. I told him I was doing some sightseeing and he just smiled, said "alright" and was kind of cool with it. But knowing me I decided to call it a night before things went out of hand.
After all, teasing the odds in Sin City is like playing with fire. Especially when you're surrounded by concrete walls…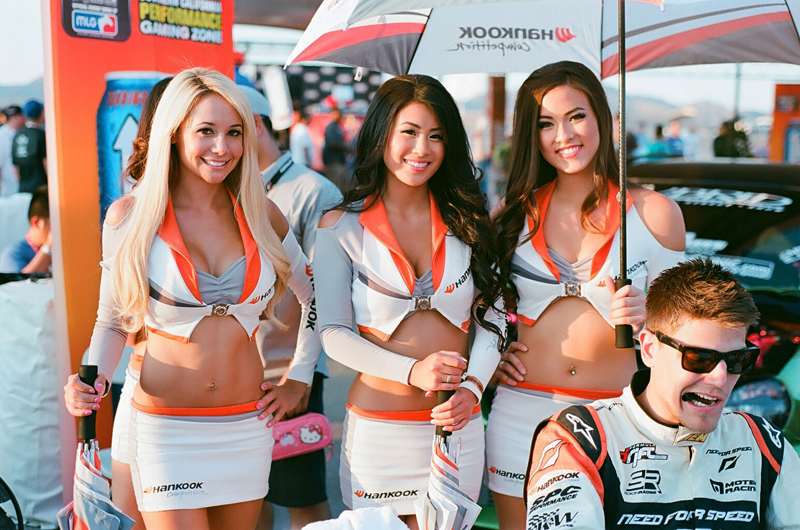 The next day was Formula Drift race day as we've gotten to know it. I think Stephan Papadakis, my crew chief, said it best from atop the spotters tower, overlooking the impressive Formula Drift pit: "The circus is back in town".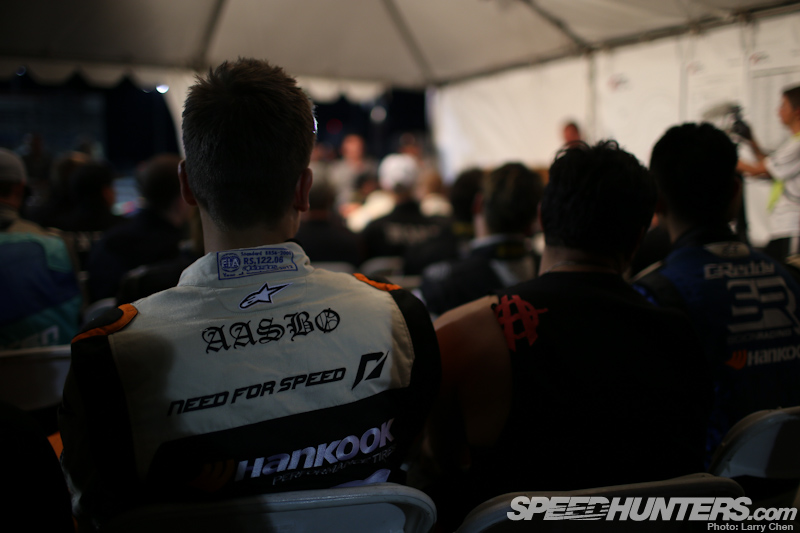 We both spent the first part of Thursday's practice up in the spotter tower watching, talking and figuring out what line the judges were looking for.
Some of the guys, especially Rhys Millen and Odi Bakhis, were looking super strong from the get go. Unfortunately Odi ended up taking a gamble in practice, totalling his S14 and proving just how unforgiving this place is. Keep it up, Odi – you'll be back stronger than ever!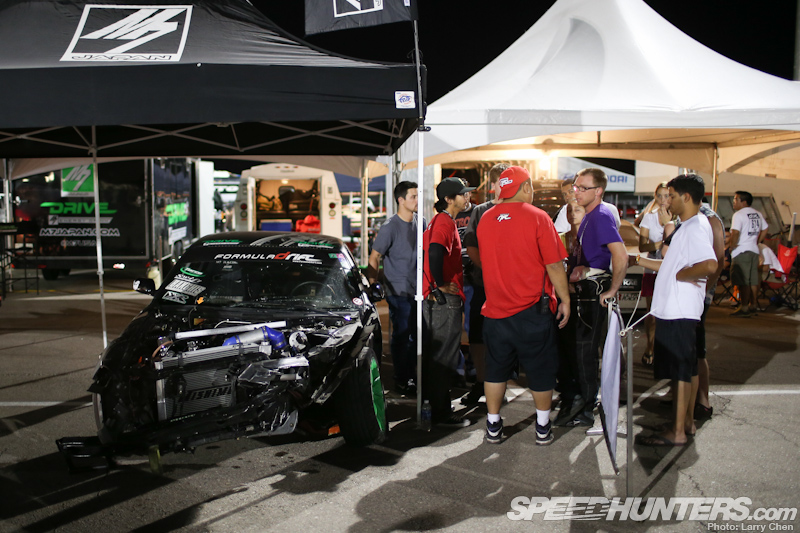 Getting my head back into my own tasks for the weekend, I'll tell you a little bit about my approach to it all: Contrary to what some might believe, my goal has never been to always run the most angle or be as gangster as possible, but simply to win battles. To me, the competition aspect of drifting is what is the most fun.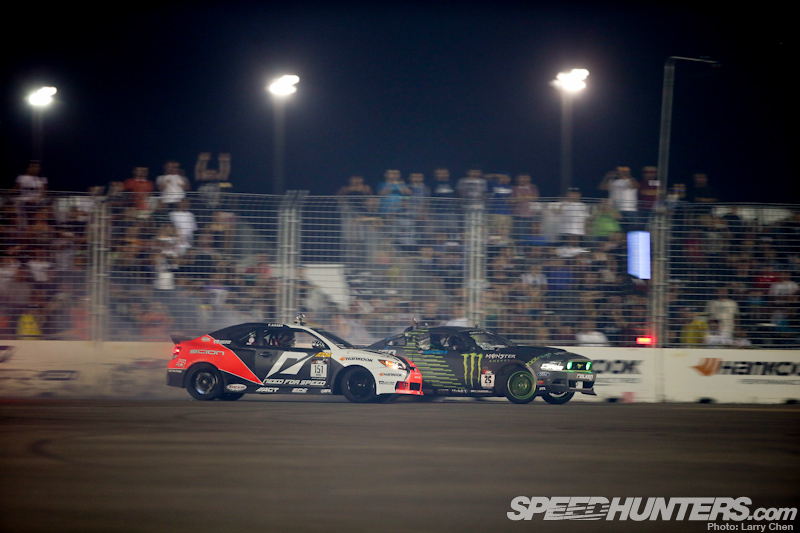 That doesn't mean I think my way is the only way, and I definitely appreciate all forms of drifting, hooning and messing around – competition or not. But, for me personally, I don't think anything will ever be as fun as doing everything I can to hang with the best of them in an all out, high stakes drift battle.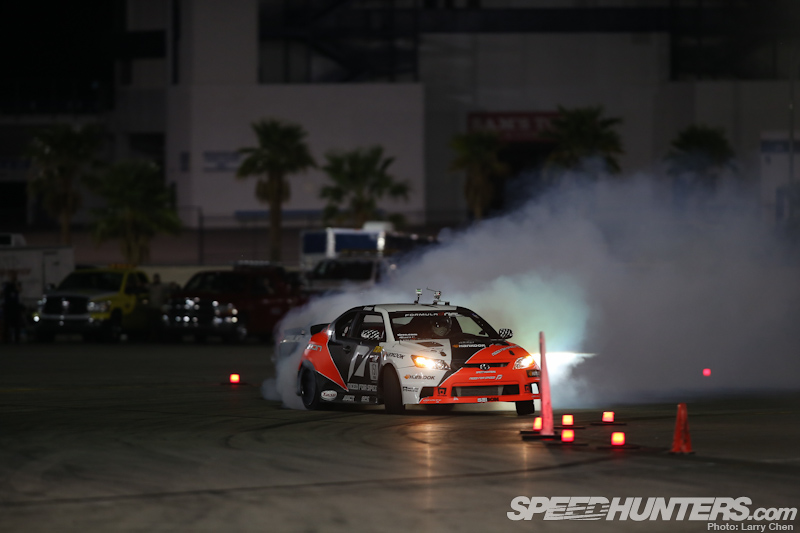 That's real drifting to me. And saying that real drifting shouldn't be about who's winning is like saying NASCAR should forever be about smuggling moonshine along the beaches. It might have started out that way, but it all turning into a race was inevitable.
After all, car racing was born the same day the second car ever was built…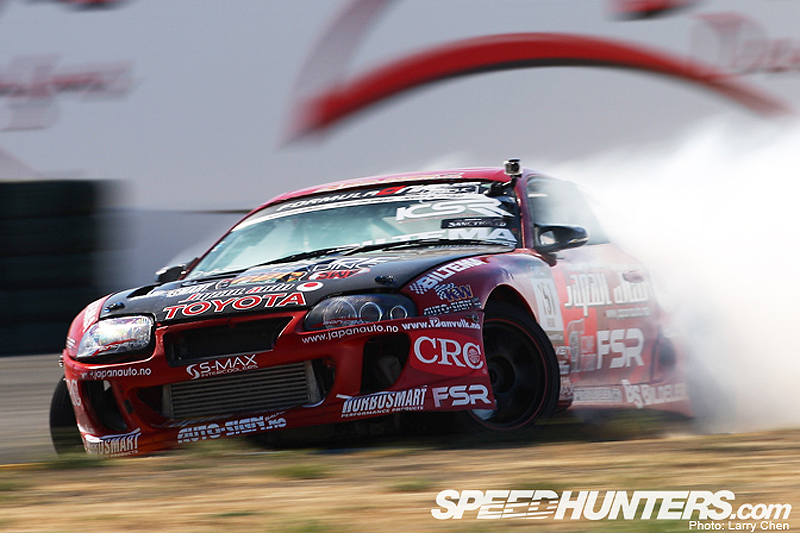 Plenty of people also ask me if I miss the Japan Auto Supra, or when we are going to run an FR-S or a GT86 in Formula Drift. Well, I still get to compete in the Supra, as we are competing in the World Drift Series in China this year. If all goes to plan I will get to drive Chucky again very soon.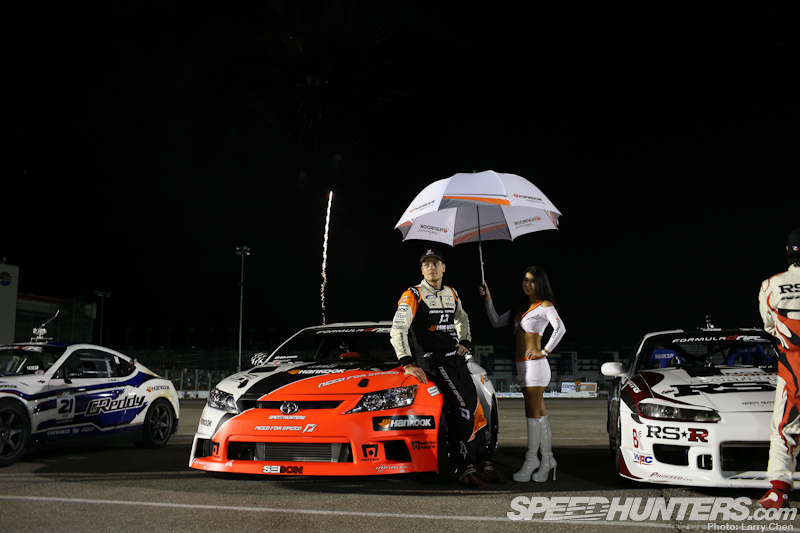 As for replacing the tC with an FR-S, we have obviously looked into that. The tC is still a current model, though, which means that there is still a Scion promotion incentive for it. And perhaps there is something to be said about sticking to what you have set forth?
My crew chief Stephan Papadakis has stuck to his guns, and the way him, Shawn, Aldo and the rest of the crew has shaped the tC has turned it into a super fast killer is an incredible feat. That car is a rocket ship!!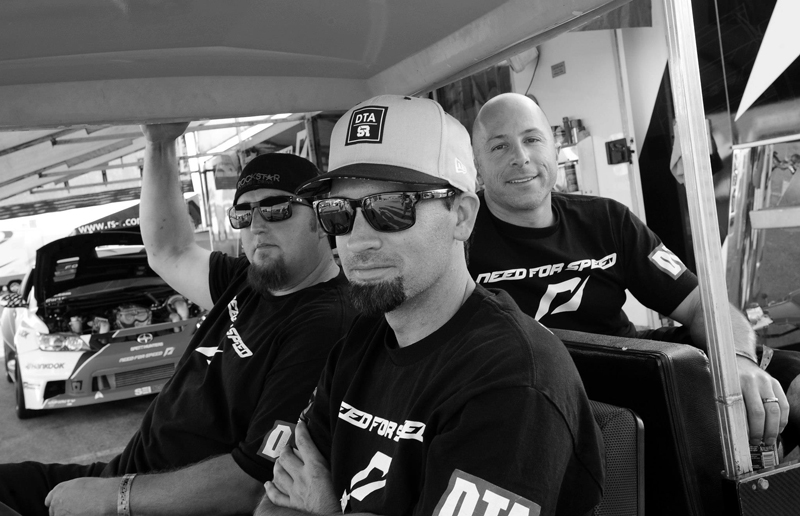 You might be surprised to hear this, but Steph isn't really a car guy. His approach to drifting is so fundamentally different from any other guy approach I've come across in this scene. If Steph's life had taken a different path than import drag racing, let's say American football or even Wall Street finance, he would have been a football team manager or a senior analytic by now.
Steph is a producer. He takes what is available to him and multiplies it – period.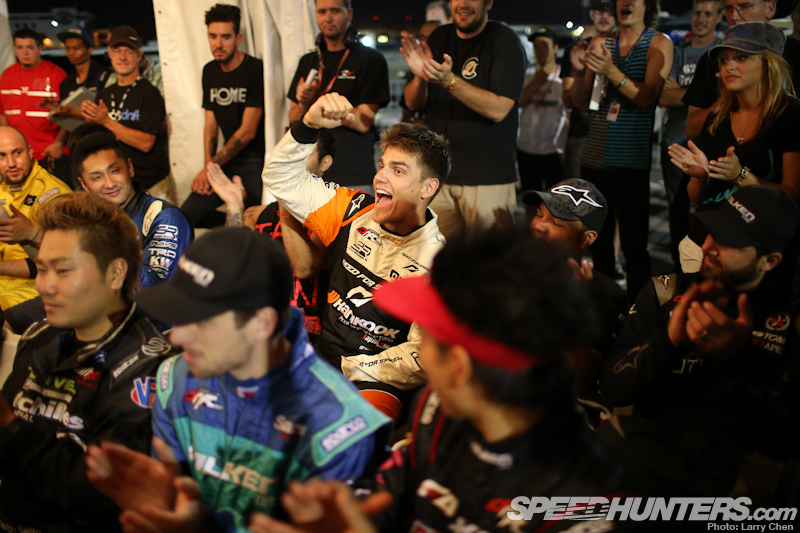 That's why, last weekend in Las Vegas, we were able to qualify first and finish second with the toughest bracket of ex and current champions we've ever had to face. Starting off with a car so different from the usual recipe, we've had to realize our challenges, which no one had an answer for, and overcome those.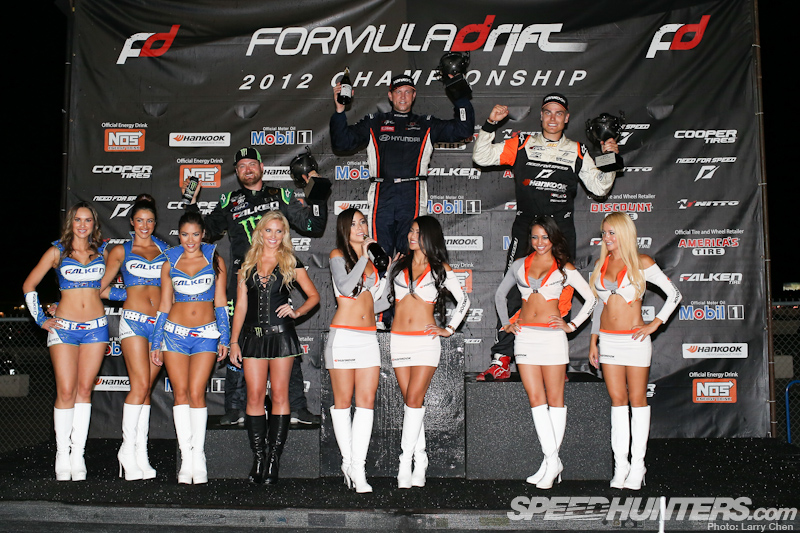 Now, when we're out on the track, we often talk risk. We know we are far from perfect, but if we can do our runs in a way where I remain within my comfort zone, it's easier to avoid mistakes.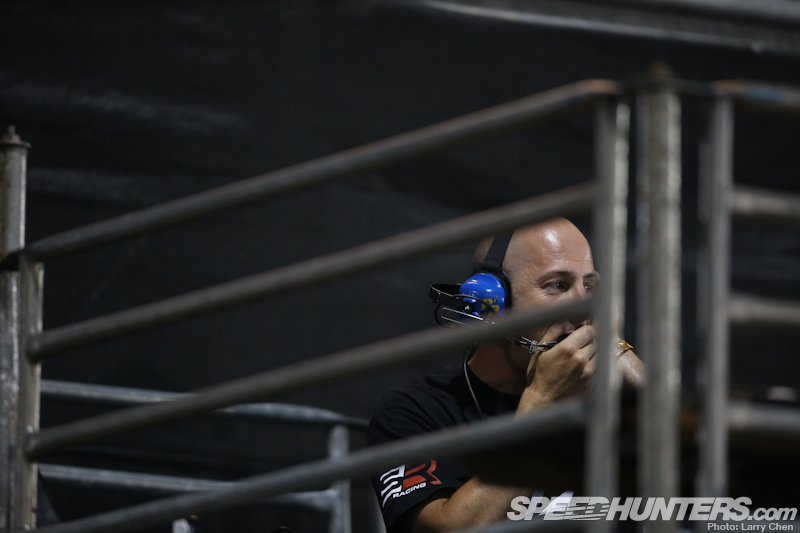 And it might sound sterile and a far cry from what a sport like drifting should be all about: Raw, all-out, crazy driving. But to me, being able to remain calm and collected when lightning strikes and 1500+ horsepower battle it out in a smoke inferno is what "being gangster" is all about.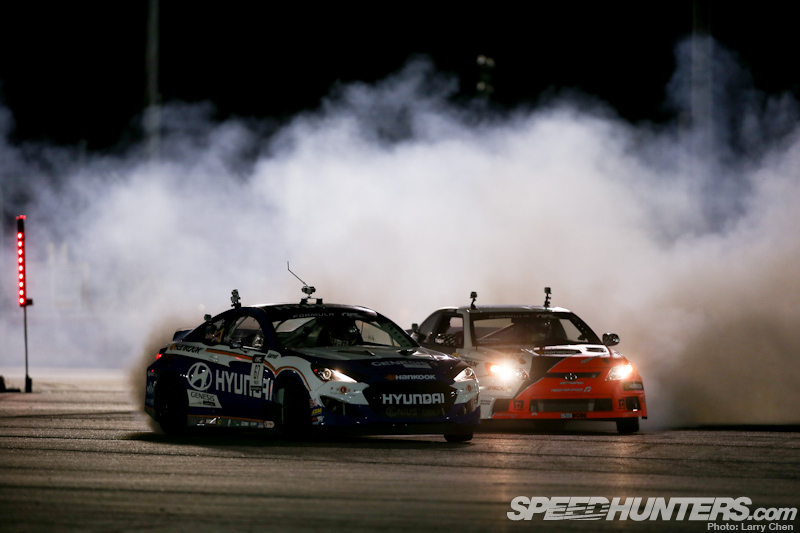 One thing that is for sure, is that no matter how things turn out for us on the track, I couldn't have better guys backing me. In between my teams, sponsors, friends and family, I truly believe I have the best support system one could possibly have.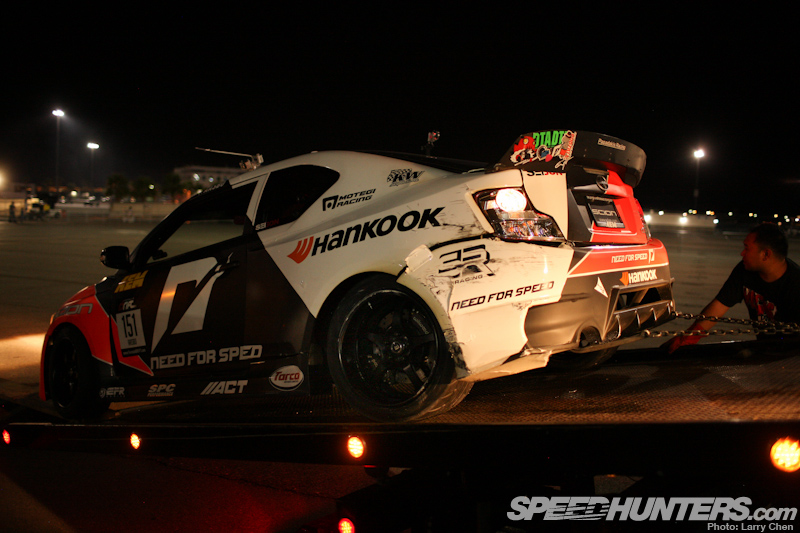 So when things don't work out, there's only guy to blame: Myself.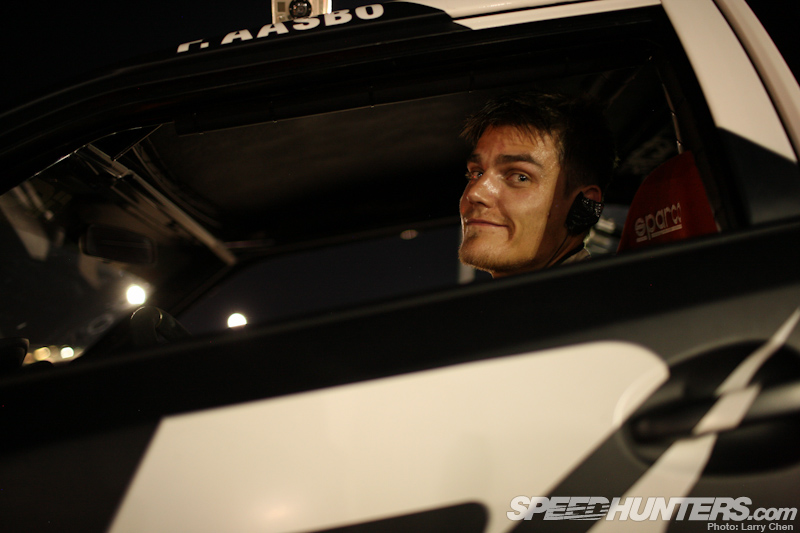 With that said, here's to this weekends challenge: The British Drift Championship Super Pro Finals at Silverstone. I know that after winning the event last year there's is a prize on our heads, so I'm very eager to see how the 86-X fares against the competition.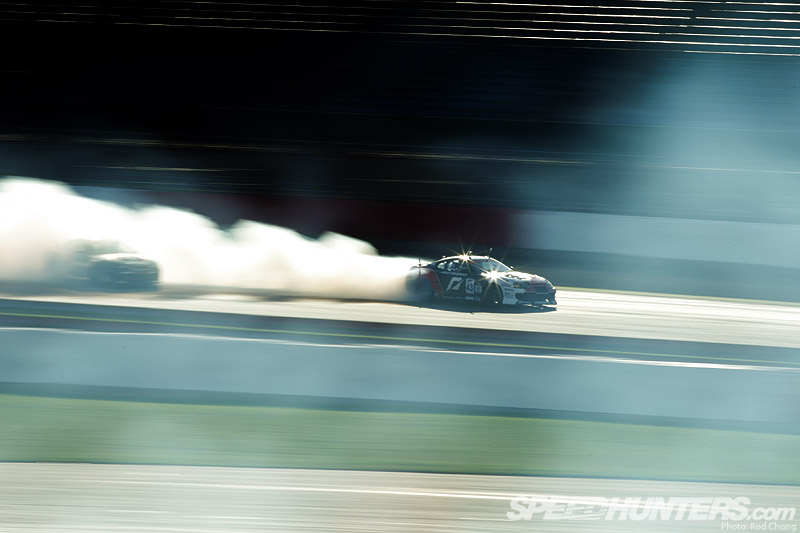 I've always had a blast in the UK and can't wait to meet the lads again. I hope to see you all there this Sunday!
Fredric
(Additional photography by Chris Harrington/Scion Racing and Erlend Knardahl/Trick Photography)