It's a title that says it all really – 720BHP in a car that weighs less than my shoes. My shoes aren't even that heavy.
It was also one of those cars that really split opinions at Ford Fair – the purists were of course horrified, others confused but it left those with an open mind walked away smiling, turning around for just one more glance.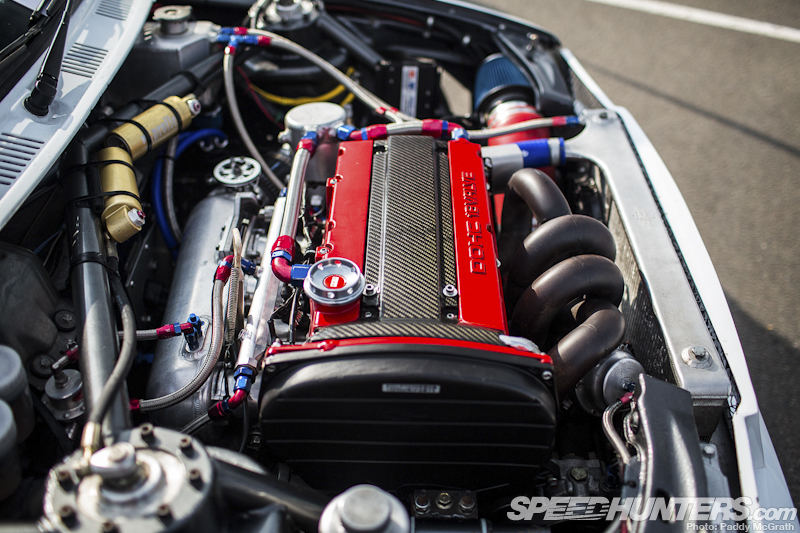 I unfortunately couldn't find anyone involved with the project but did manage to pick up some detail. The base Lancer Evolution block has been bored to 2.3 litres and uses Brian Crower con-rods and Manley pistons. Evo 400 Piper Cams and a Force Performance GT3586R turbo are just some of the base ingredients responsible for that power figure.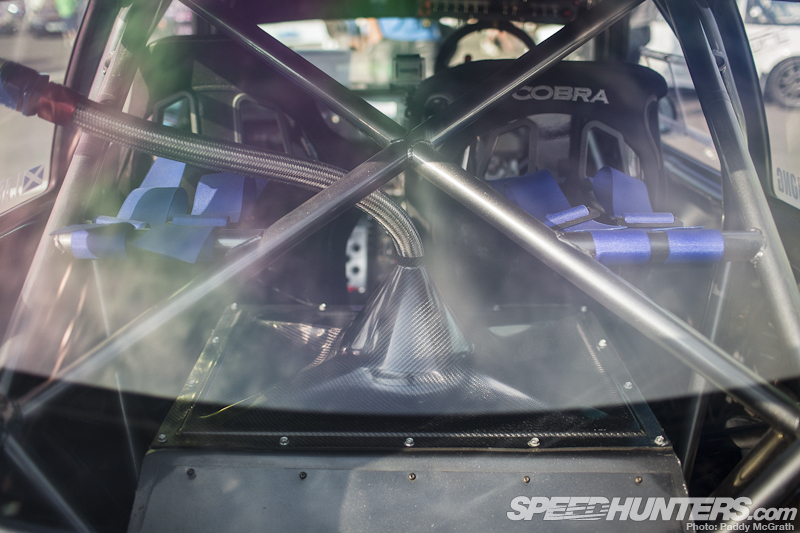 This is quite an in-depth and complicated build with the car retaining the Evo 4WD system. The shell and cage was prepared by DJM Motorsport – the same people responsible for McRae's MKII Escort and his R4 Prototype.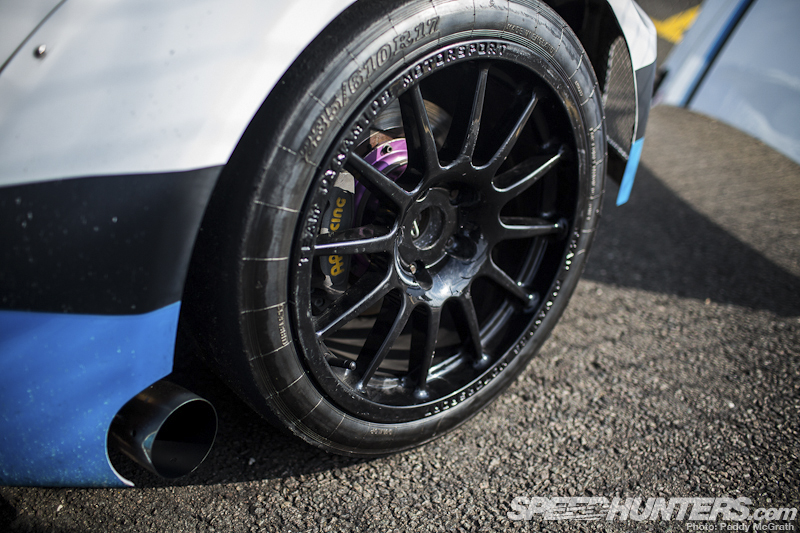 AP Racing brakes front and rear, side exit exhaust, 17″ Team Dynamic light weight wheels with BTCC spec slicks.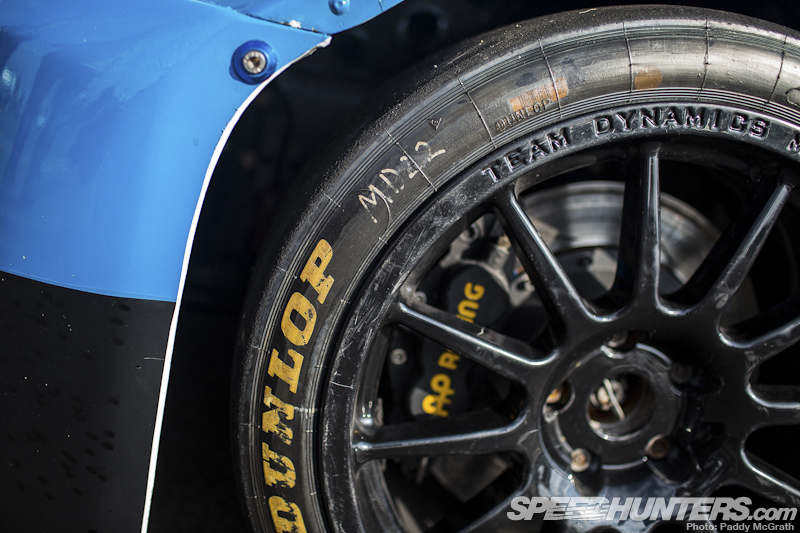 Proflex suspension, Samsonas dog-box, MoTeC M800 with anti-lag and launch control – this is a car I need to find out more about. What say you the readers of Speedhunters?
–
Paddy McGrath
paddy@dev.speedhunters.com
Ford Fair 2012 on Speedhunters