With only some spotlights remaining after this post, I'm pretty gutted to be wrapping up our Ford Fair coverage already. It only seems like a few weeks ago that I was finishing last year's coverage and to think a year has passed by is quite terrifying. Rather than bore you with my inane ramblings, let's cut to the chase shall we …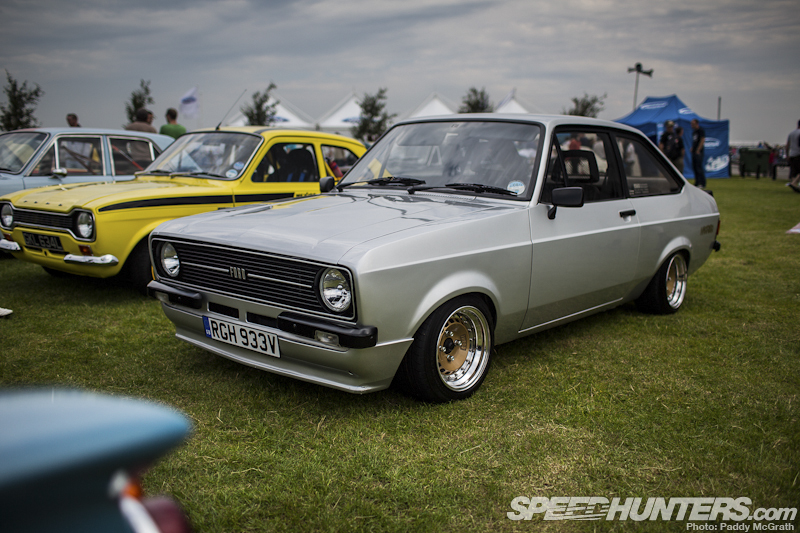 The last post explored some of the more extreme builds and examples on offer at Ford Fair, but for this post I want to share with you the sort of cars that the Ford community is reknowned for.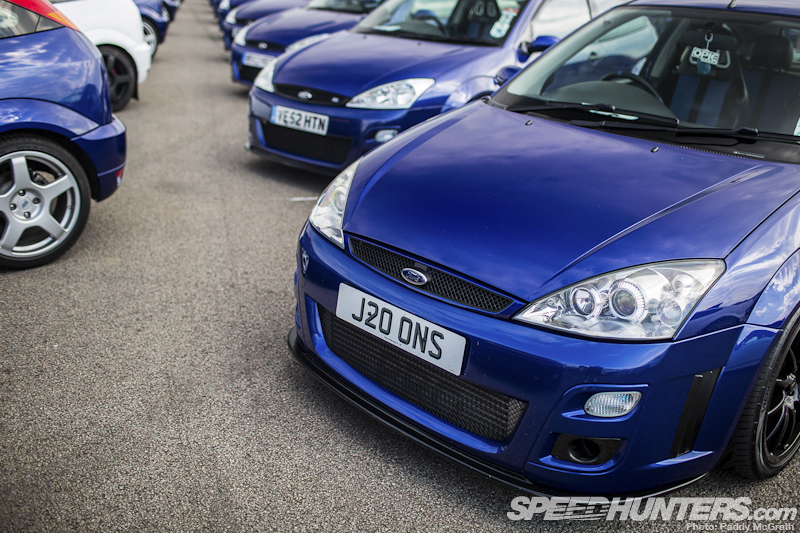 Every year a plethora of Series I and Series II Focus RS' gather on the Silverstone infield. Rarely are two cars alike and it's always interesting to identify the often small and subtle changes between each car.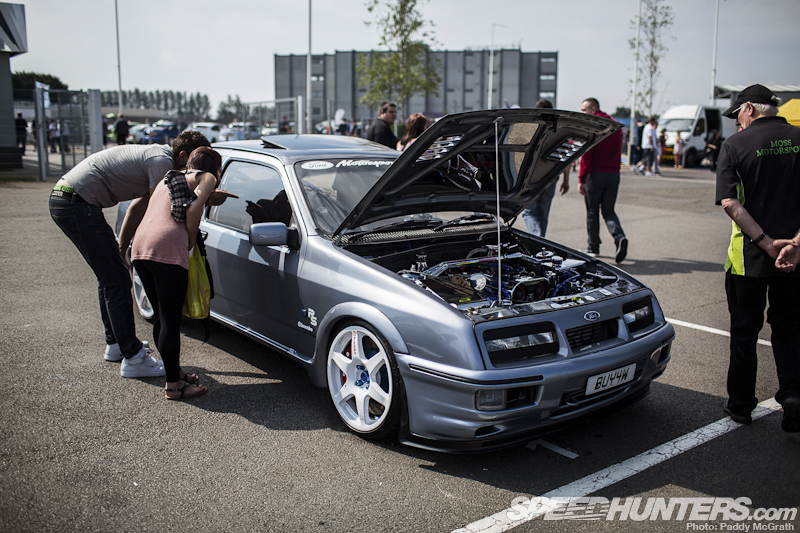 The Sierra RS Cosworth is ageing rather gracefully – it's still one of the most menacing looking production cars I can think of.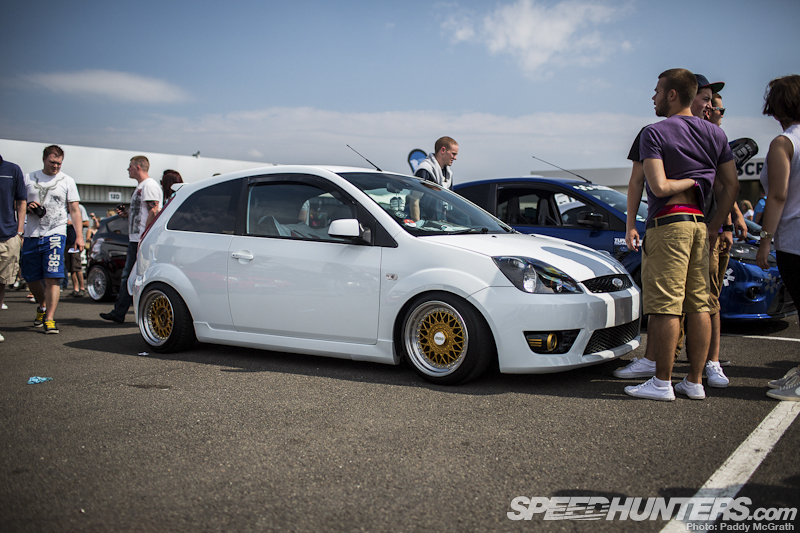 The more recent generations of Fiesta have started to show their potential too, both in the styling and tuning stakes.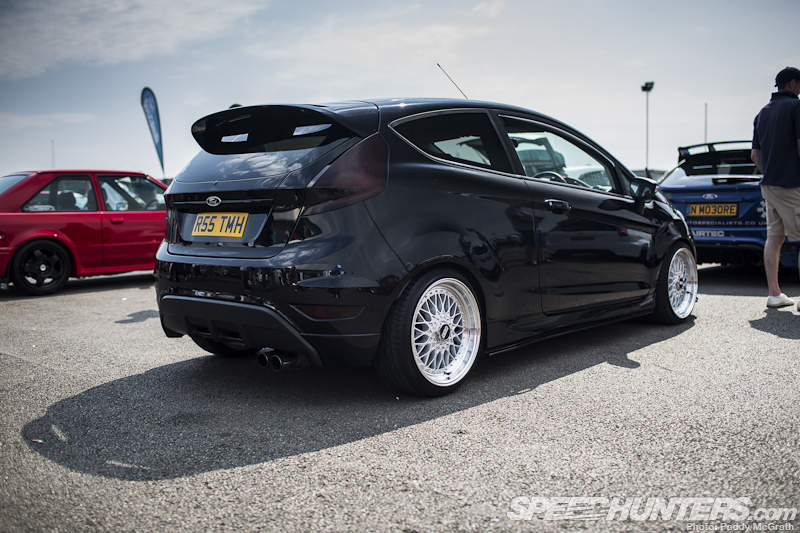 I think they have all the right ingredients to become a cult favourite.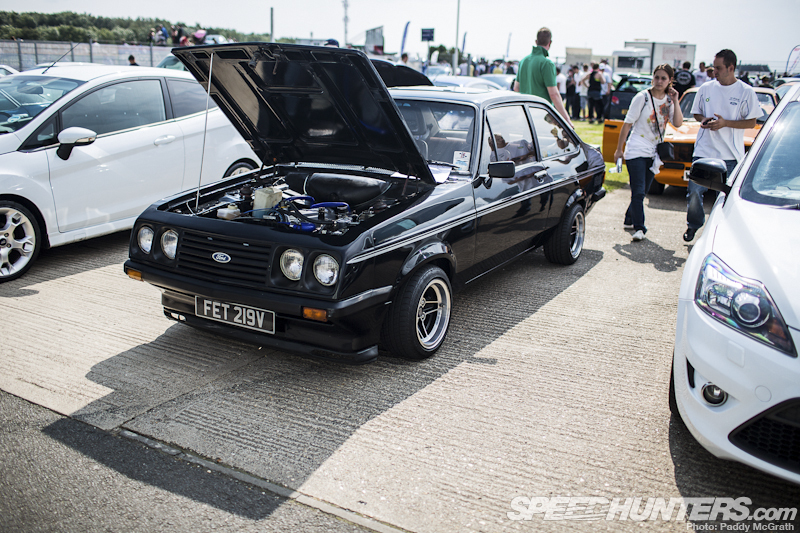 The cone nosed RS2000 MKII Escort is car that has really grown on me with age, especially when sat atop of wide RS wheels.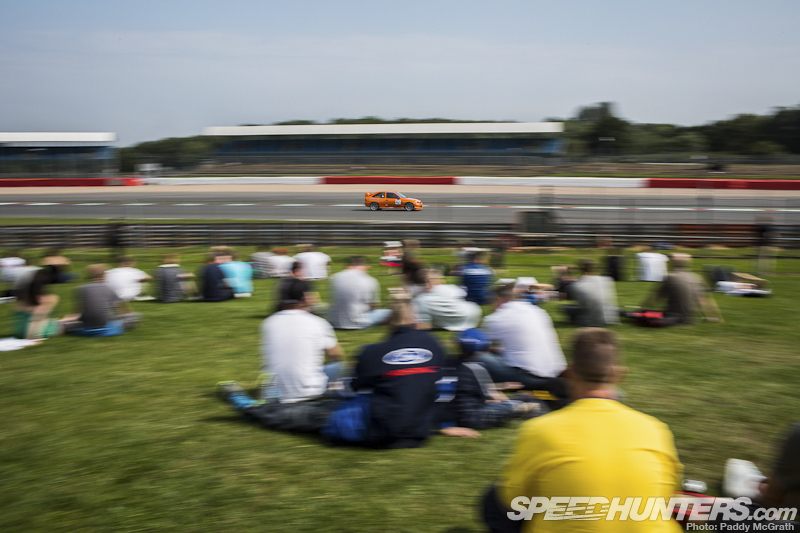 The – almost – constant sunshine at Silverstone allowed drivers near perfect conditions to enjoy the GP circuit at maximum attack.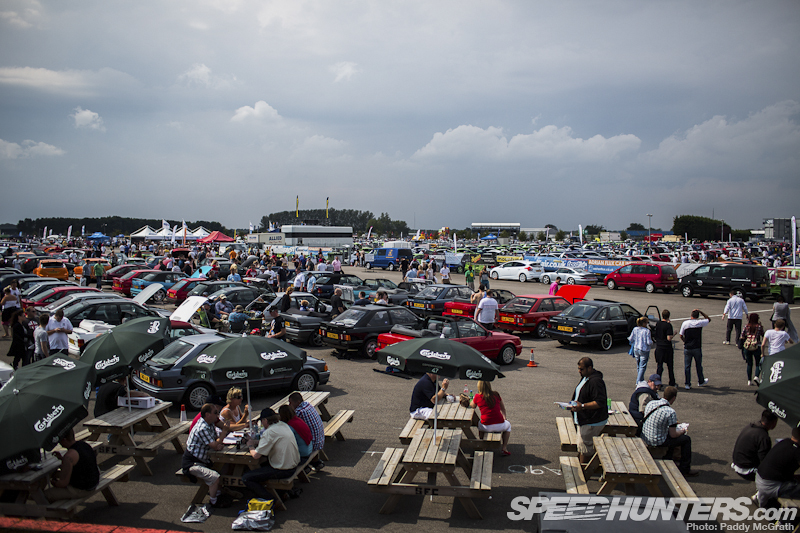 There were quite a few cars present.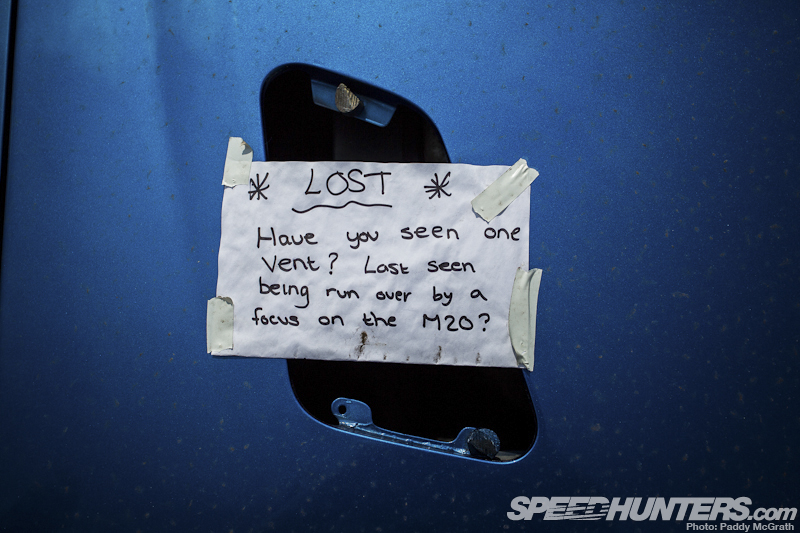 It's always nice to see a sense of humour on display.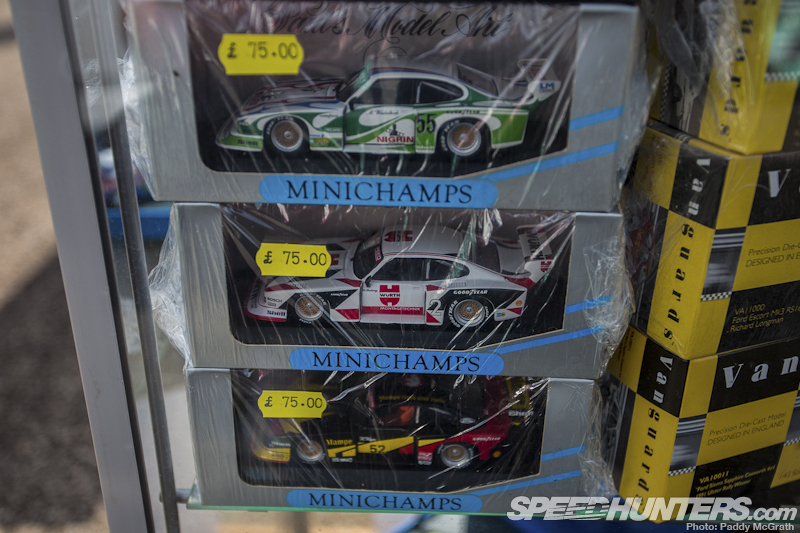 I'm sure Rod would have been fumbling for his wallet on the discovery of these Group 5 die casts.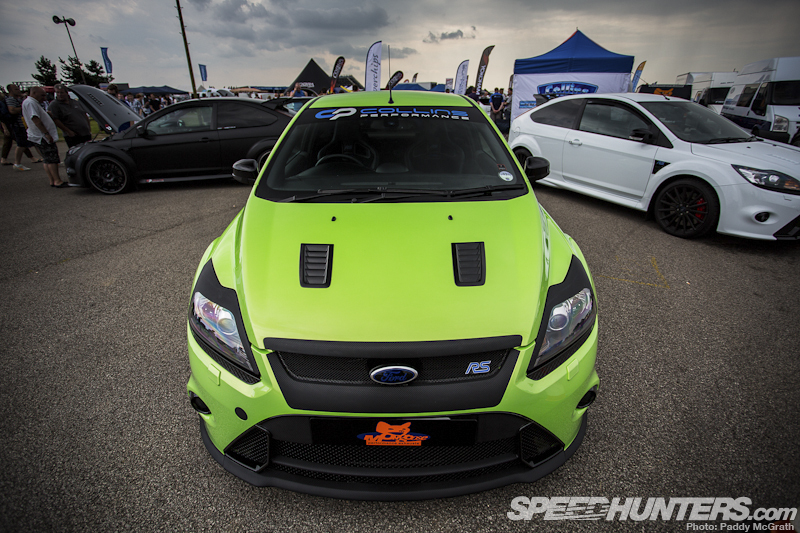 Although still relatively new to the market, the Series II Focus RS has a huge range of aftermarket parts and tuners at its disposal. I still need to drive one if anybody can help with that?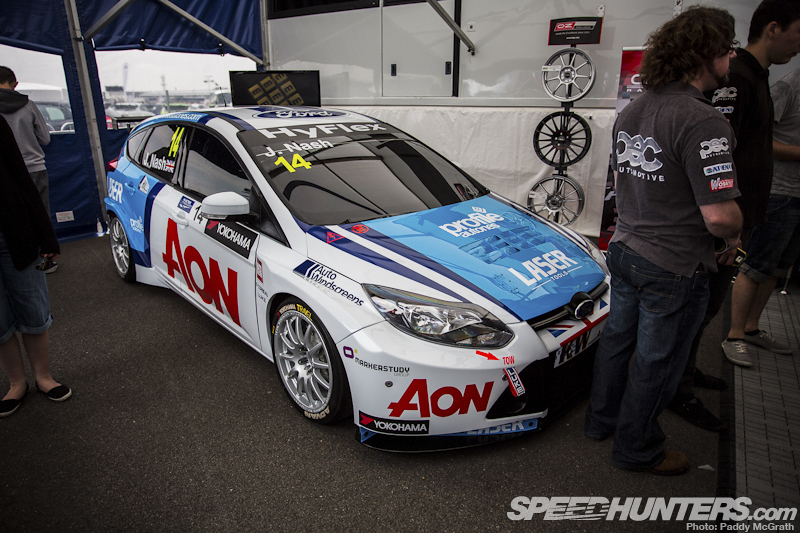 James Nash was on site giving passenger runs in an RS Focus whilst his WTCC car was on static display at the Mountune stand.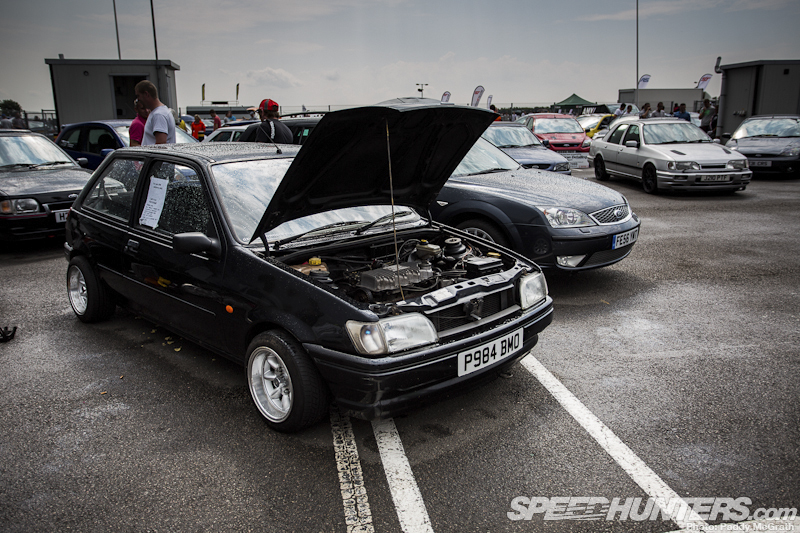 A brief shower of rain in the afternoon cooled things down a bit …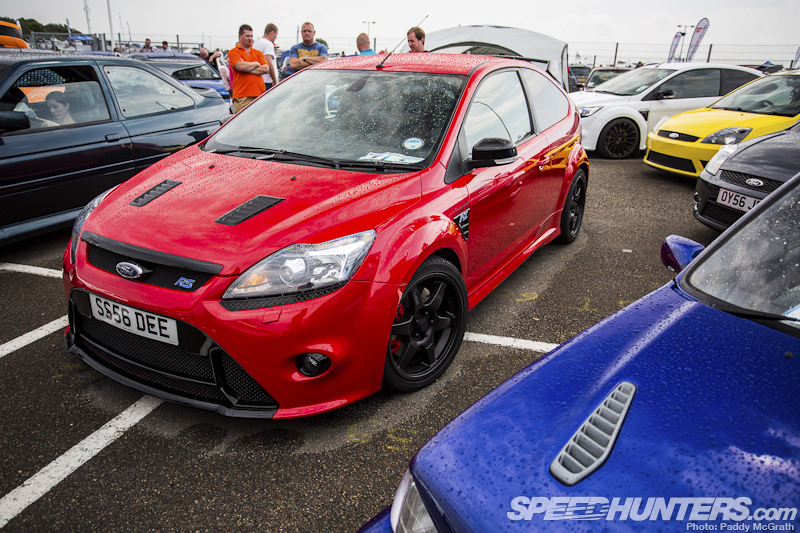 … although this bare shell repainted Focus RS looked hot regardless. Every last nut and bolt has been repainted to create a car which I'm afraid to say that Ford missed a trick with. Although I don't think Ford could have used Ferrari's Rosso Corsa shade of red…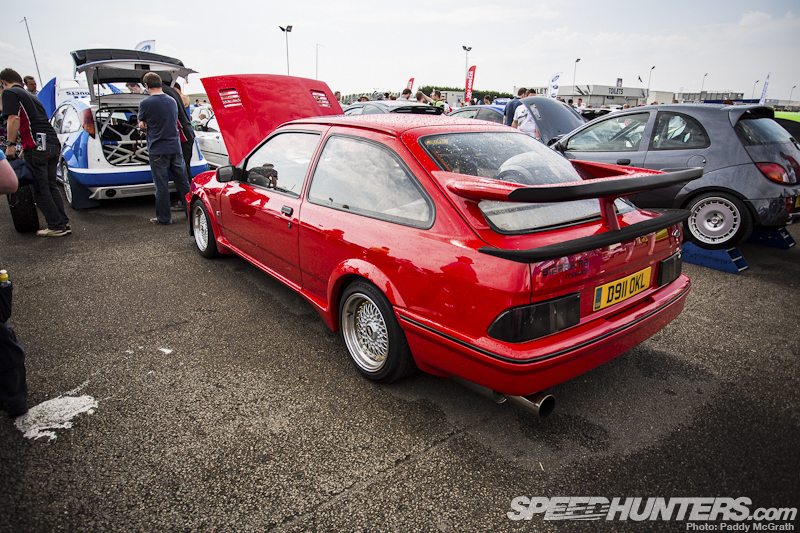 The world needs more red Fords, this Sierra RS Cosworth on BBS RS is all the evidence that is needed.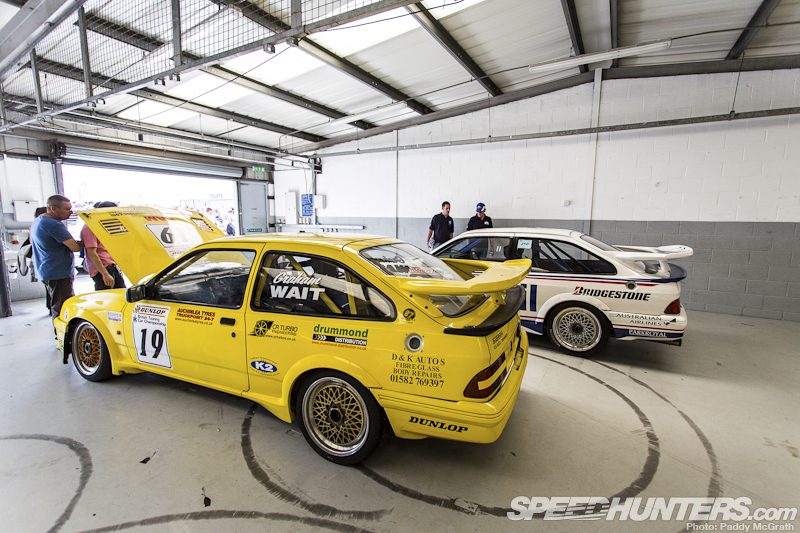 Sat inside one of the old pit garages was this pair of  Sierra touring cars.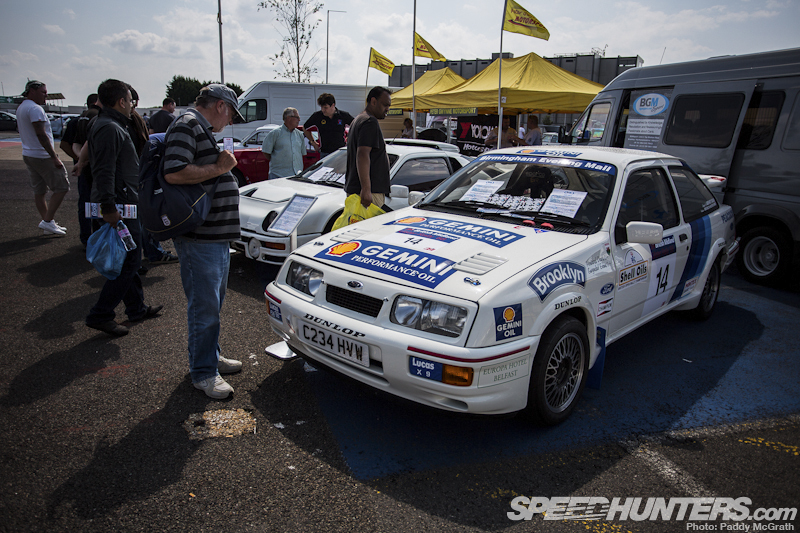 Nearby was Gwyndaf Evans Group N winning Sierra Cosworth from many, many moons ago.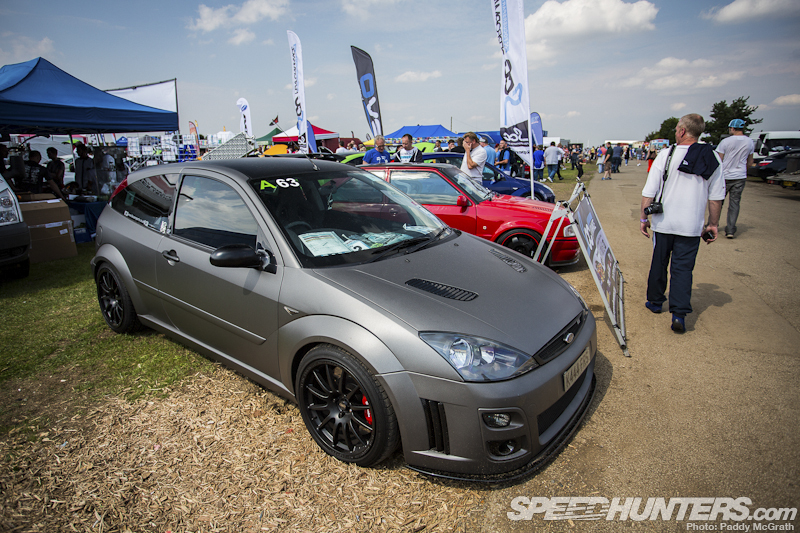 It's rare these days to see a matt wrapped car look so good.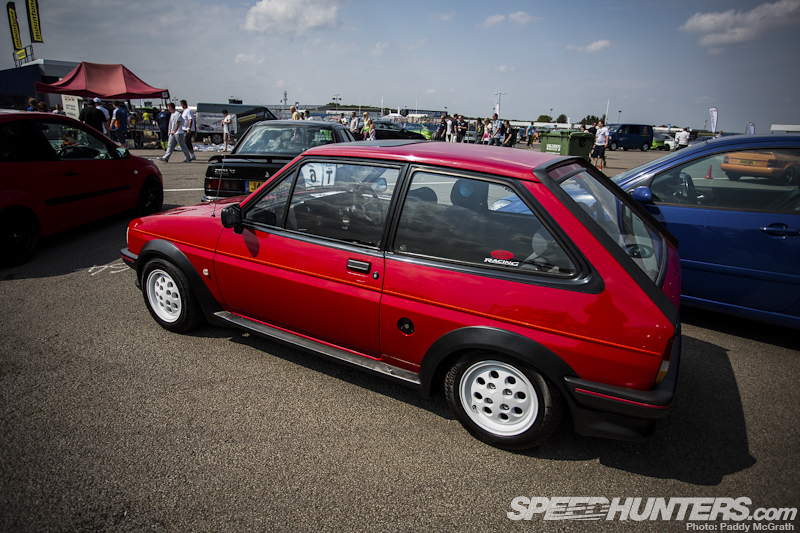 One of Ford's all time best hatchbacks – the Fiesta XR2.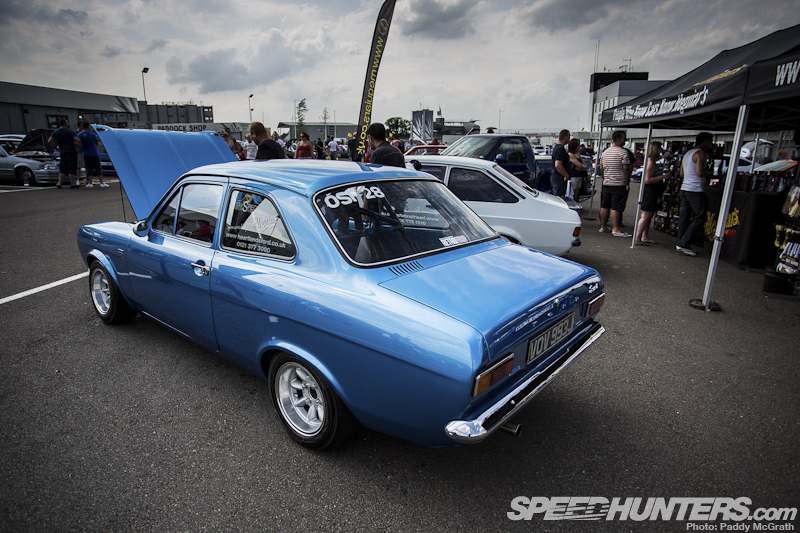 We spotlighted this car last year but the owner now has a new build on the go, something we'll be following with keen interest.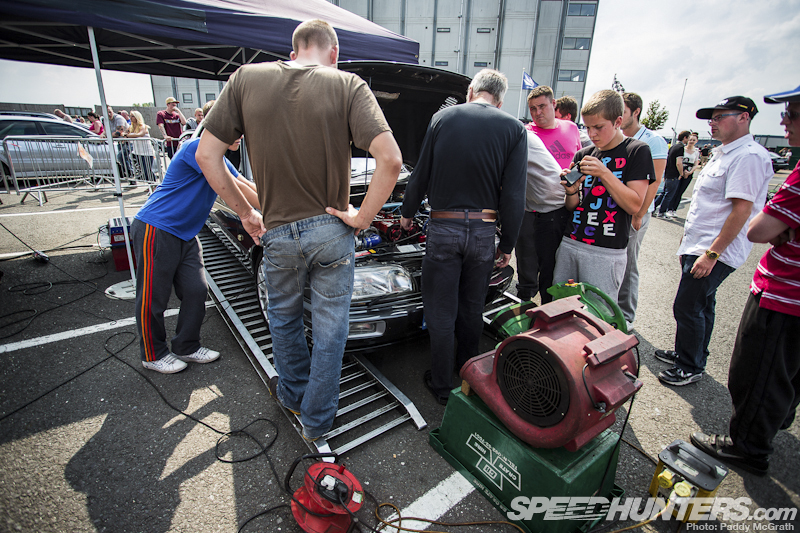 A two wheel drive rolling road was available on the day to allow people to back up their BHP claims.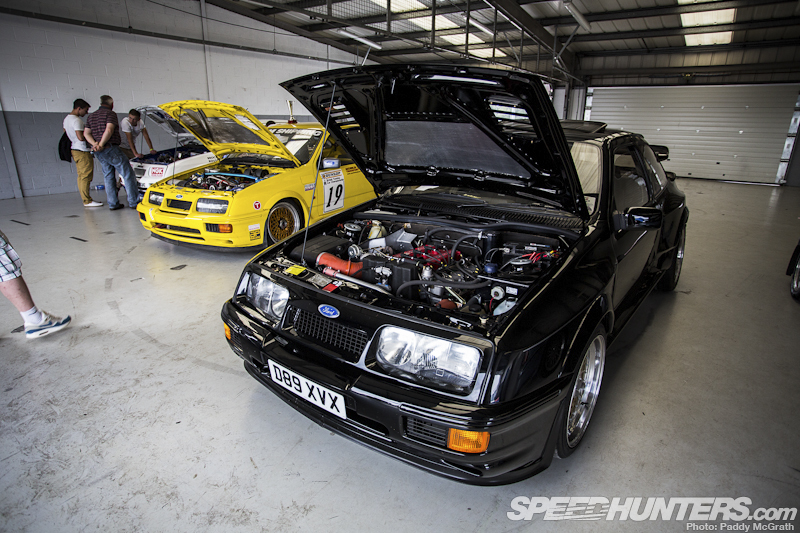 This wide arched, genuine RS500 Cosworth stole my heart.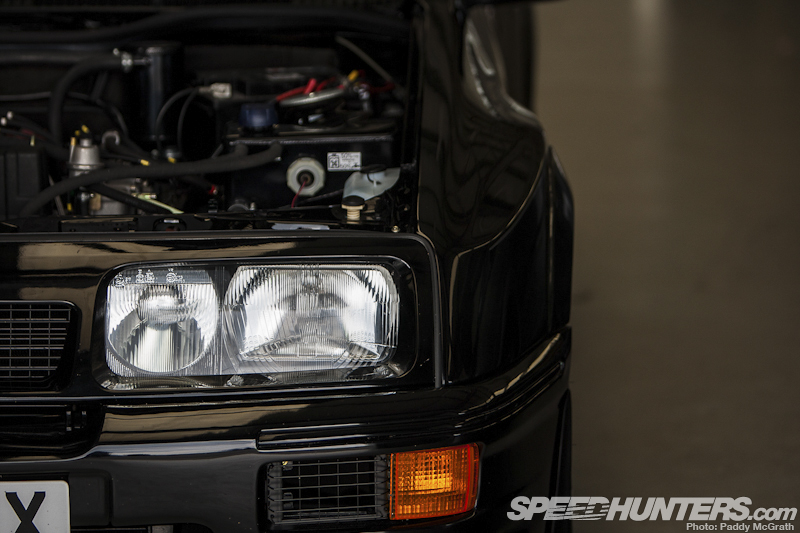 The steel arches just make a tough car look tougher.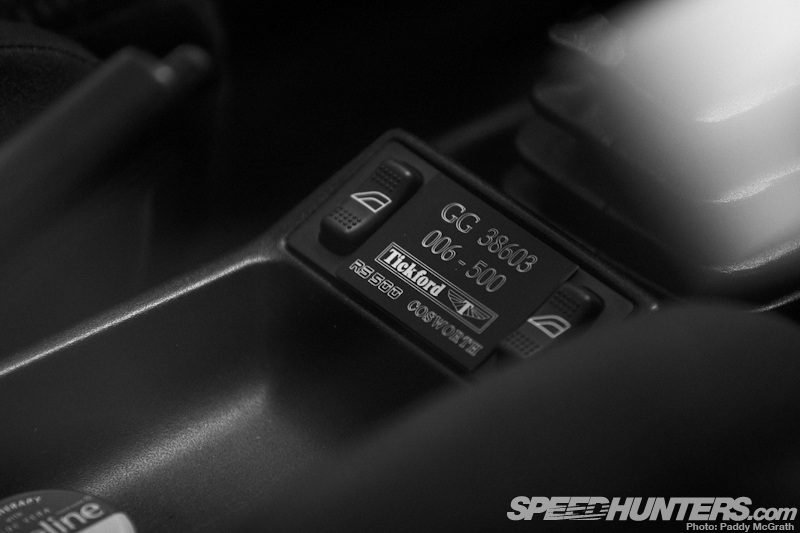 It's also the 6th ever RS500 Cosworth built!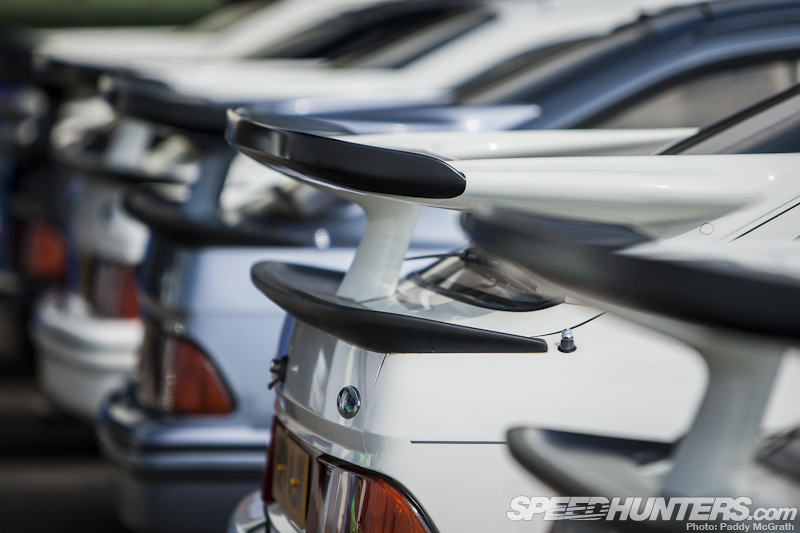 Although with this many RS500s on display, you've got to have something to stand out from the crowd.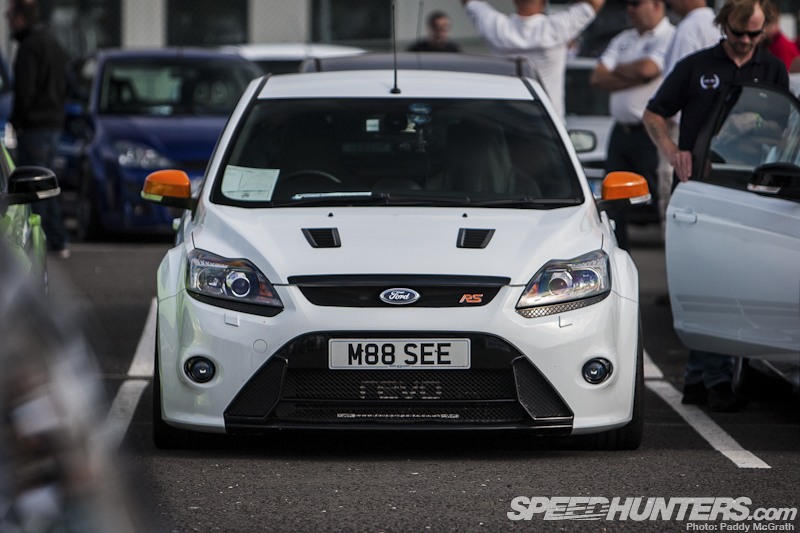 Orange accents work well with this white FRS.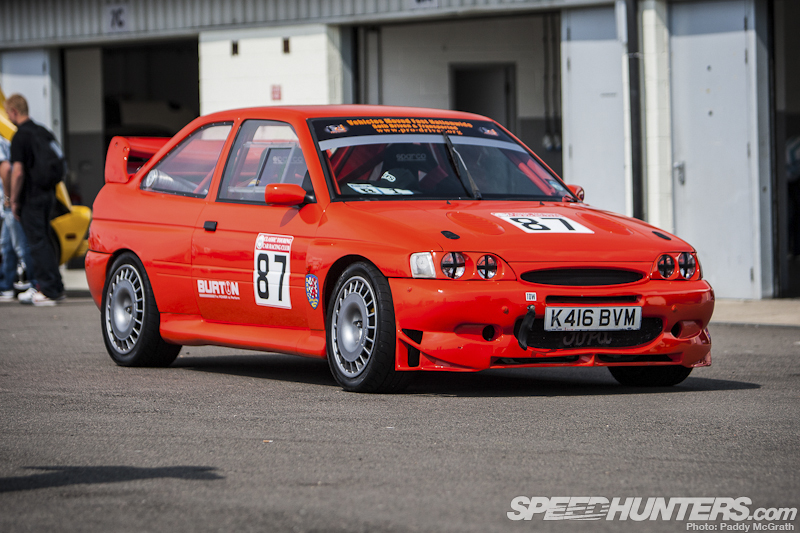 Very orange works well with this EsCos!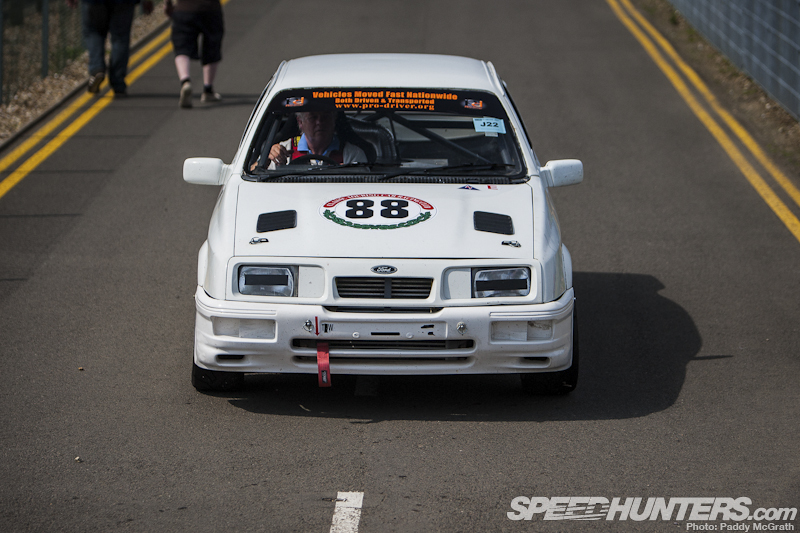 There was plenty of movement in the paddock with cars coming and going from their pre booked track time.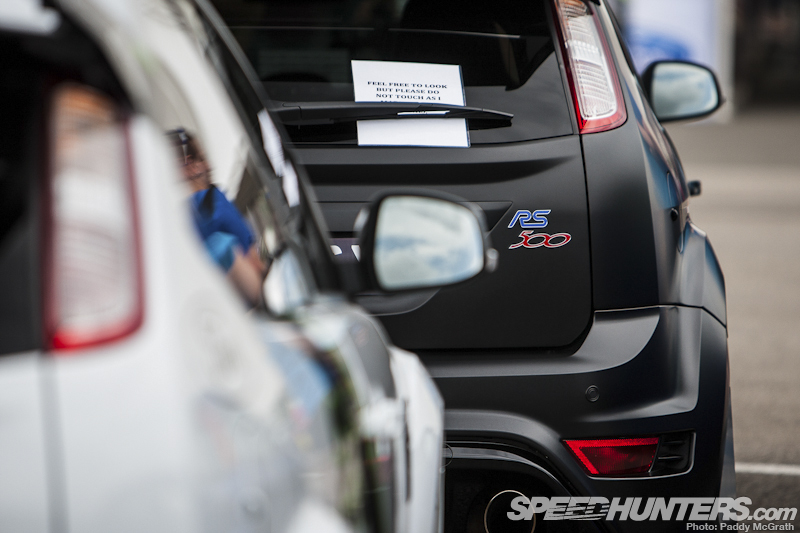 I've still not taken to the RS500 Focus, on the road in particular it just looks odd, rather than menacing.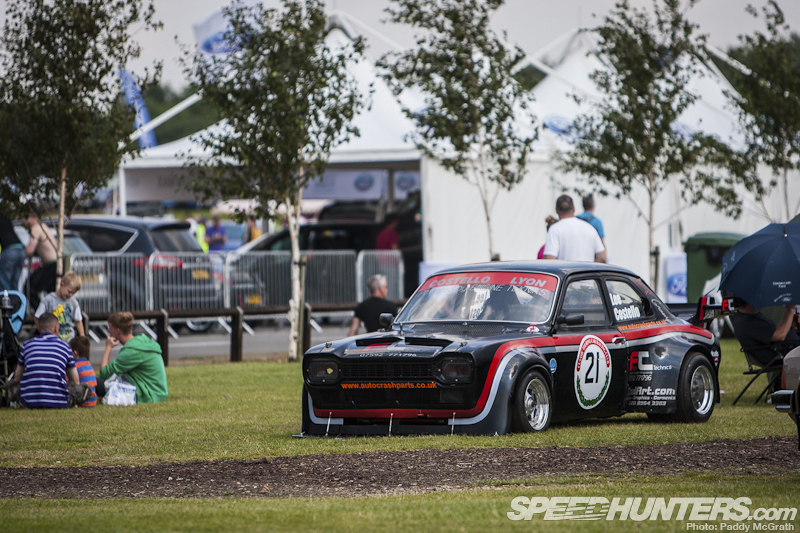 Lee Costello's MKI Escort got a lot of attention in previous posts. In case you missed the discussion in the comments section, I got in touch with Simon Holmes from Classic Ford who told me this about the car:
"It was built in '70s as a Supersaloon. It used to run a heavily worked 5.0 Rover V8 with quad down-draught carbs. The spec has changed a little since then engine wise but the current owner – Lee Costello is planning to bring it back up to scratch. It still made 380 bhp apparently though. It was actually Lee's dad that built and raced the car originally all those years ago, so it's come back round to the Costello family. Lee plans to race it again next year. "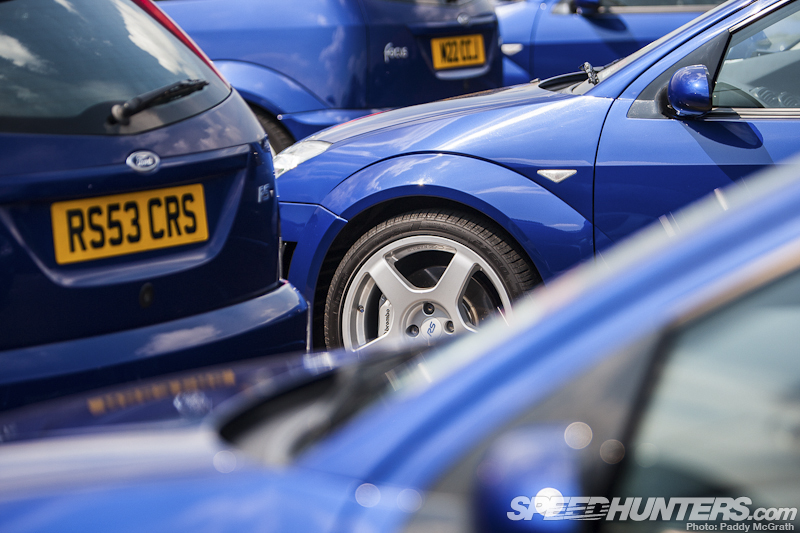 You would want to be pretty certain which car was yours …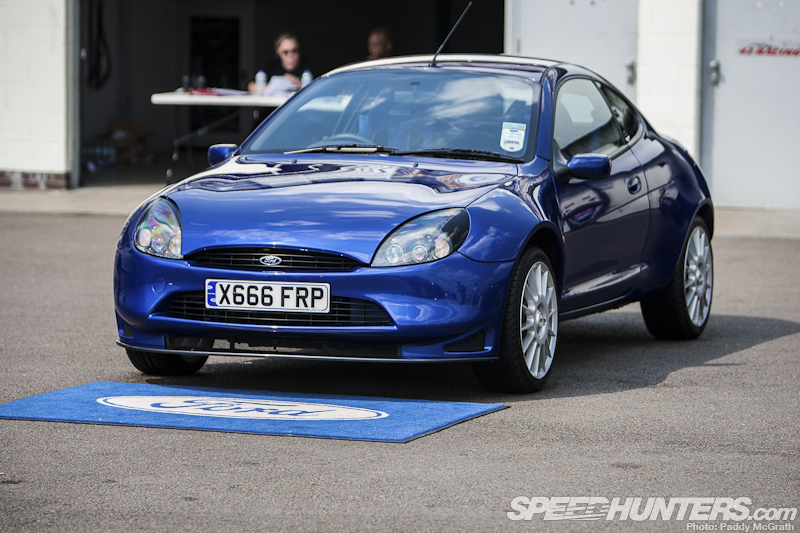 I nearly made it to the end without mentioning the hugely under rated Ford Racing Puma. An exceptional car which is often overlooked.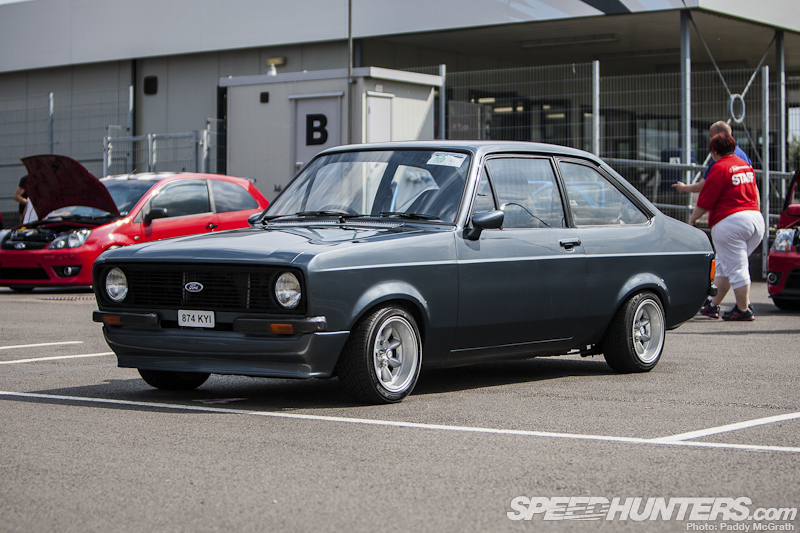 This Irish MKII Escort (Plate & Tax disc) stole a lot of looks. Keeping it simple and reaping the rewards.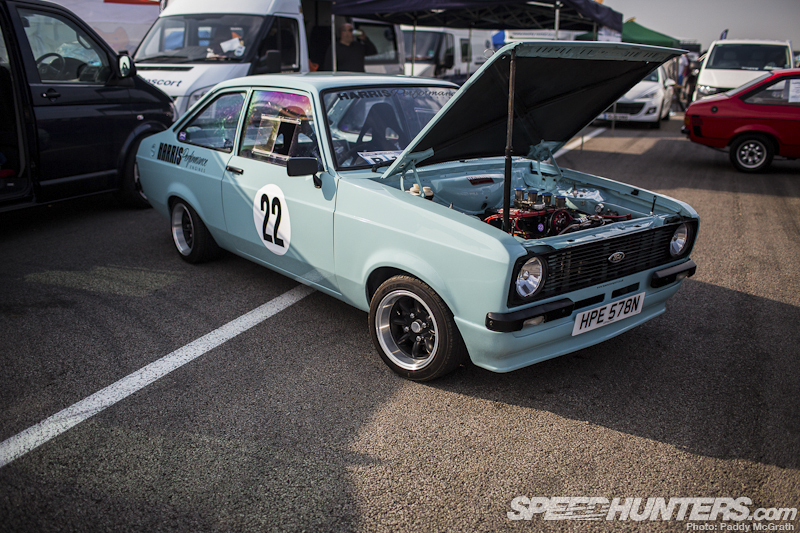 Another stand out car which maintained this philosophy was the Harris Performance Pinto powered MKII Escort.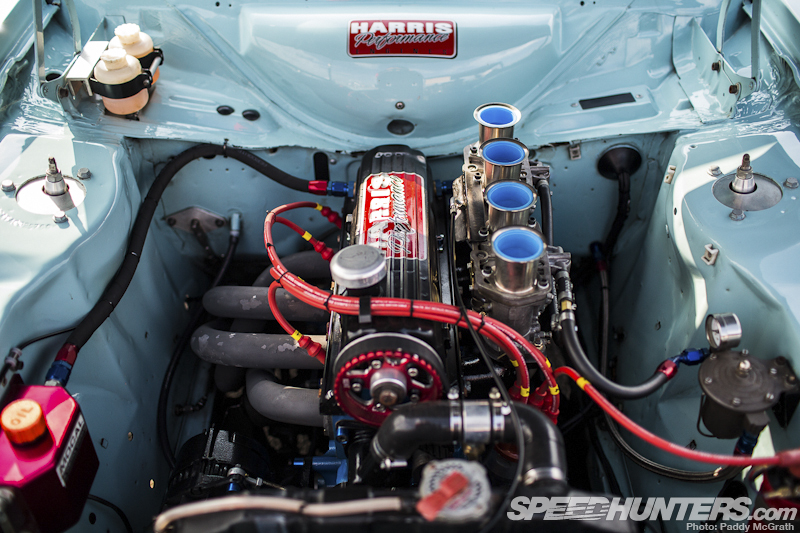 Not the Pinto power I'm sure our US readers are thinking of, rather the popular Ford Europe single overhead cam four cylinder unit utilising updraft Webbers.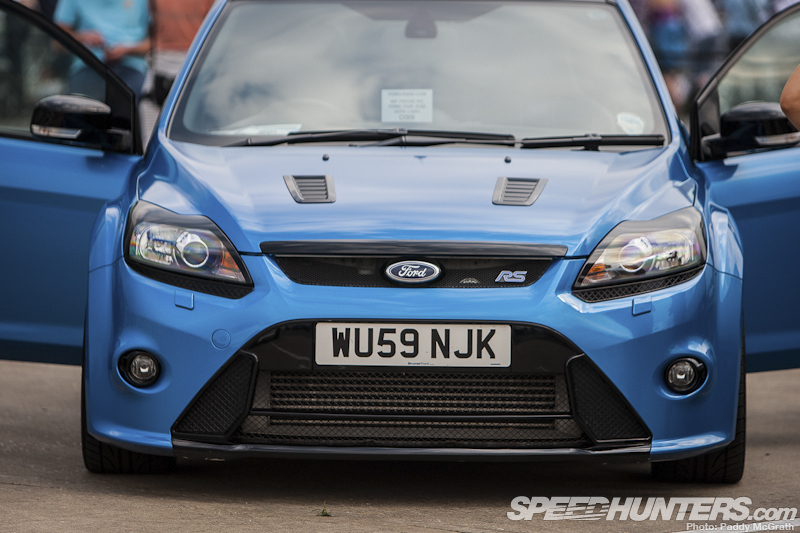 I'll leave you with another non-standard coloured Focus RS, I'll be back tomorrow with the first of the spotlights from another amazing Ford Fair.
–
Paddy McGrath
paddy@dev.speedhunters.com
Ford Fair 2012 on Speedhunters