The Toyota 86 has been nothing but a breath of fresh air on the Japanese car and tuning scene, but I didn't quite realize just how much until I arrived at Fuji Speedway yesterday morning. The 86 Day festivities kicked off a day early in Japan with an all-new event celebrating everything the hachiroku stands for, be it the older legendary AE86…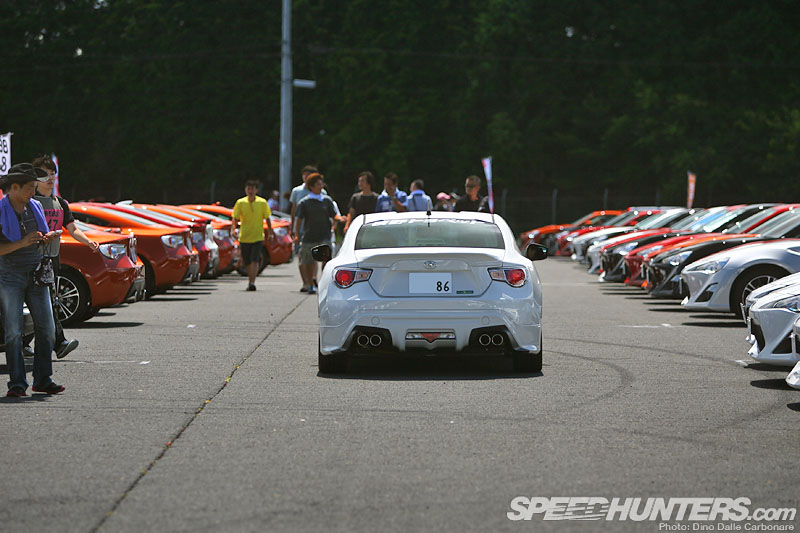 …or the new interpretation of the car that Toyota builds together with Subaru. The sheer number of cars in attendance was quite surprising, the entire display area behind the main grandstands at FSW completely taken over my a massive group of 86s…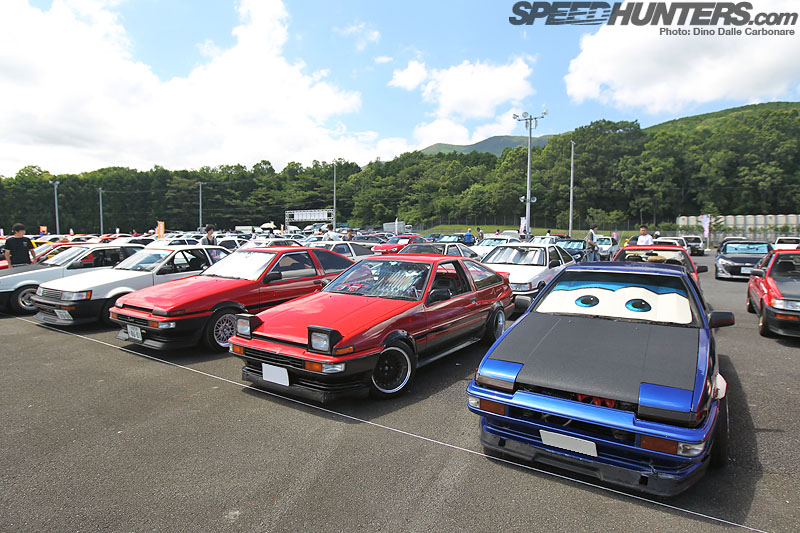 …and AE86s. It was nothing short of an 86-Otaku's dream and especially really nice to see a big mix of the old and the new. I'm sure the most die-hard AE86 fanatics out there may have resentment for the new car but there was no such negativity anywhere to be seen, just people enjoying themselves.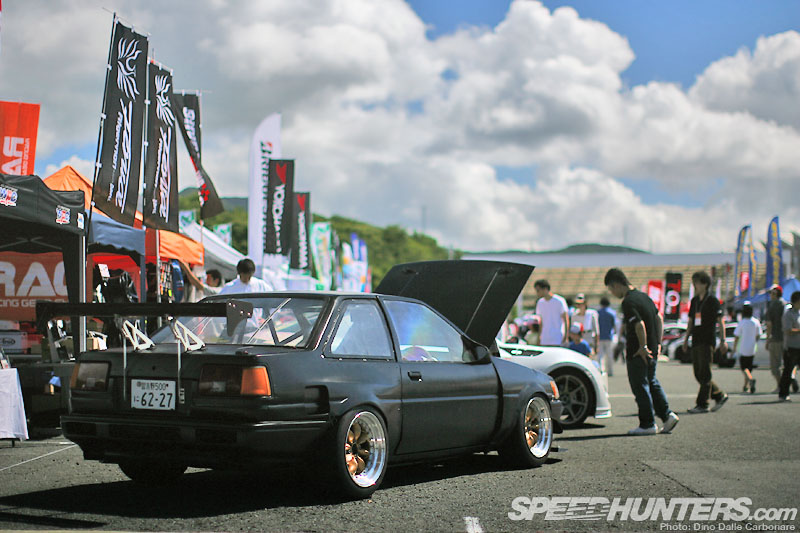 Some of the most respected names in the scene were present with all sorts of cool demo cars and parts on display…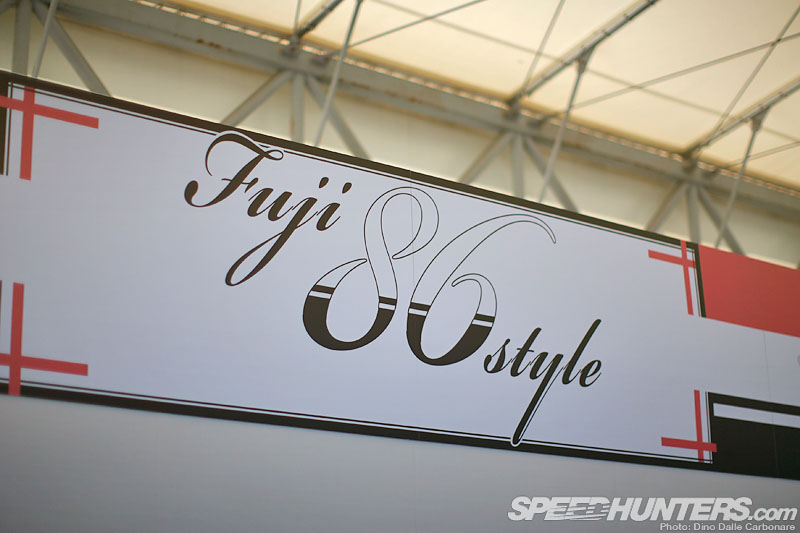 …making this first 86 Style event an unforgettable day, despite the scorching heat of the Japanese summer.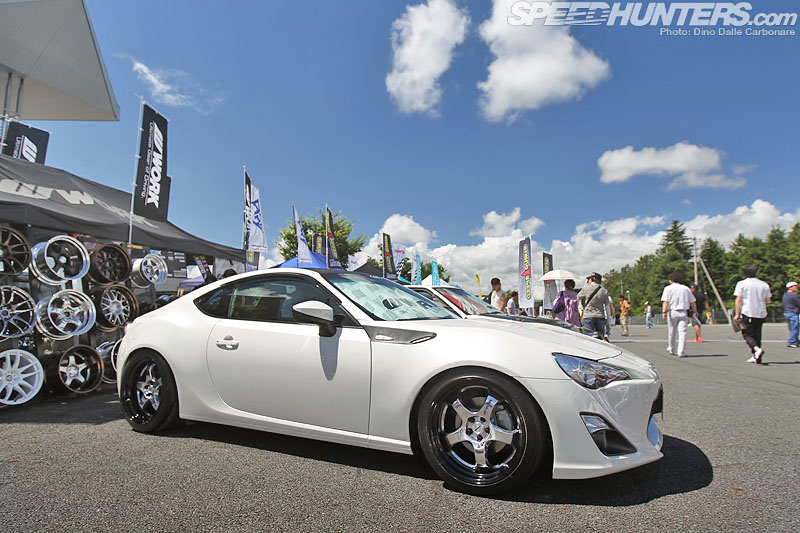 I have never seen the tuning industry react so quick to a car as fast as they have done with the 86. Toyota did things the right way, showing the finished car to the biggest names in the industry months before it went on sale at the beginning of April. The result is that everyone was ready with something to offer from the get go, and seeing such a big variety of tuned 86s was nothing short of awesome yesterday. Take this white example on display at the Work Wheels booth, slammed right to the ground and wearing polished Meisters S1Rs with black anodized lip. Lots of win here!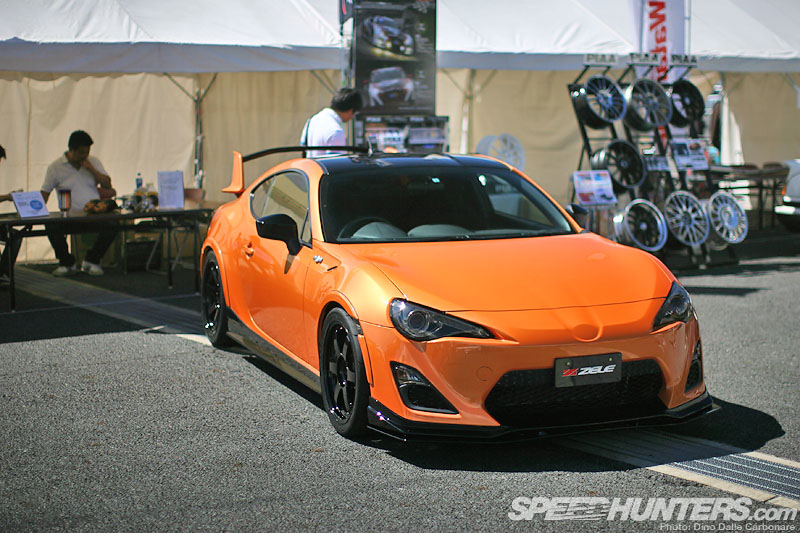 It's great to see that Zele is back, after a few years of difficulties the Nissan and GT-R specialist has decided to have a play with the 86. I still love their signature metallic orange!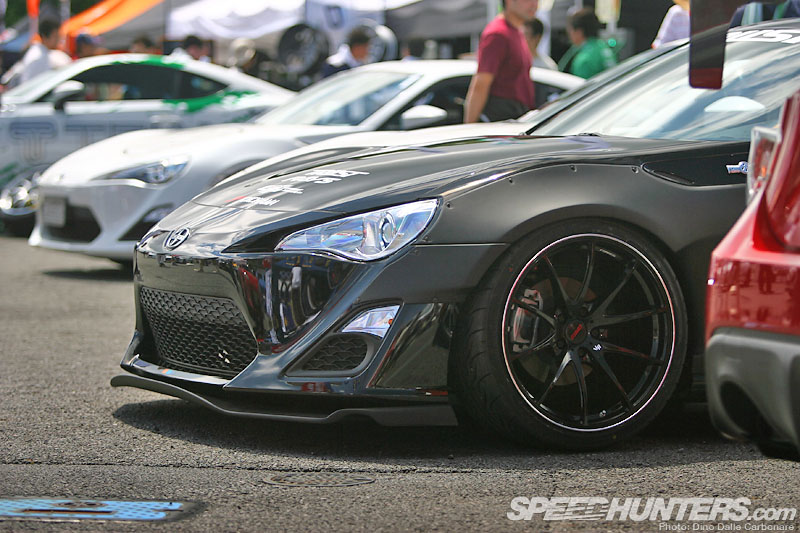 This was one car I was really looking forward to checking out. After seeing countless renderings floating around on the internet the Trust FR-S is a reality. The base car landed in Japan a week ago and the Trust team worked hard to get the Scion version of the 86 ready for the 86 Style.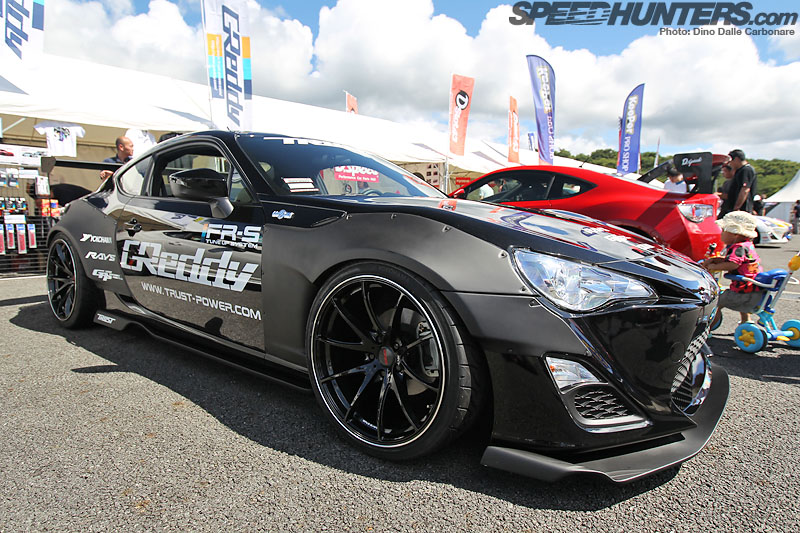 On top of the Rocket Bunny front and rear overfenders, which we have already seen fitted to Fredric Aasbo's 86X, this FR-S also runs the GReddy front lip spoiler and side skirts. The car was sporting a hot set of Volk Racing G25s and was lowered on some GReddy dampers.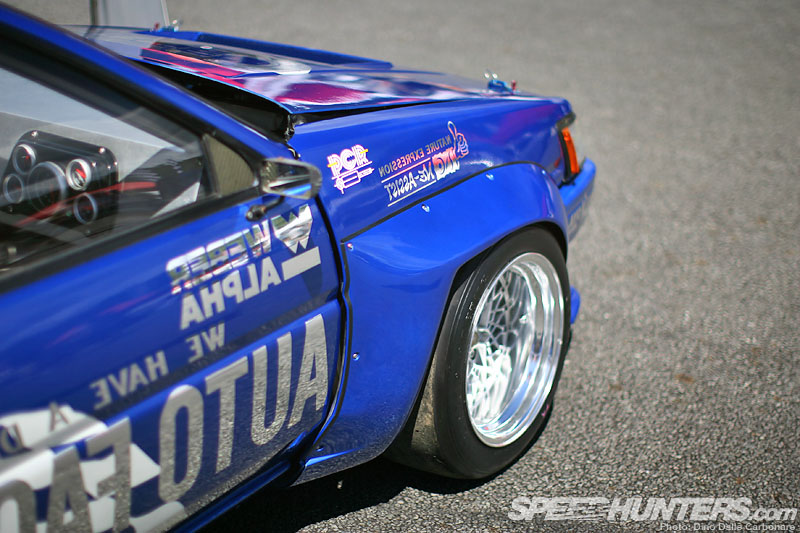 But there is no way anyone could ever forget the old 86; it's these cars that started it all, built as an affordable car back in the eighties and loved and cherished by enthusiasts around the world.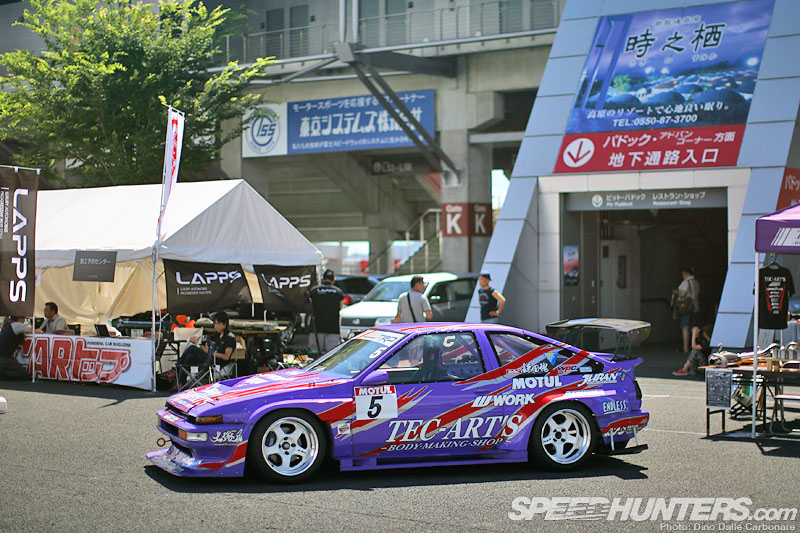 Fuji was full to the brim of wild cars like the Tec-Art's N2 racer…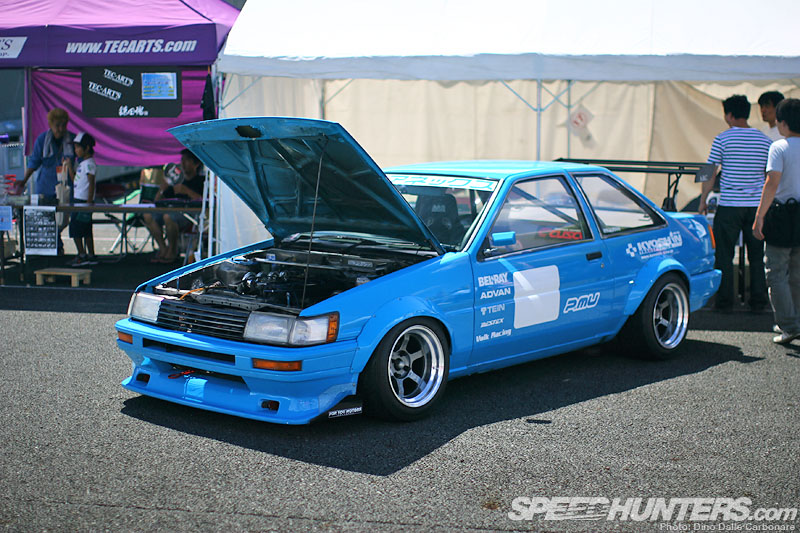 …as well as other track specials sporting wild engine modifications and equally extreme exteriors…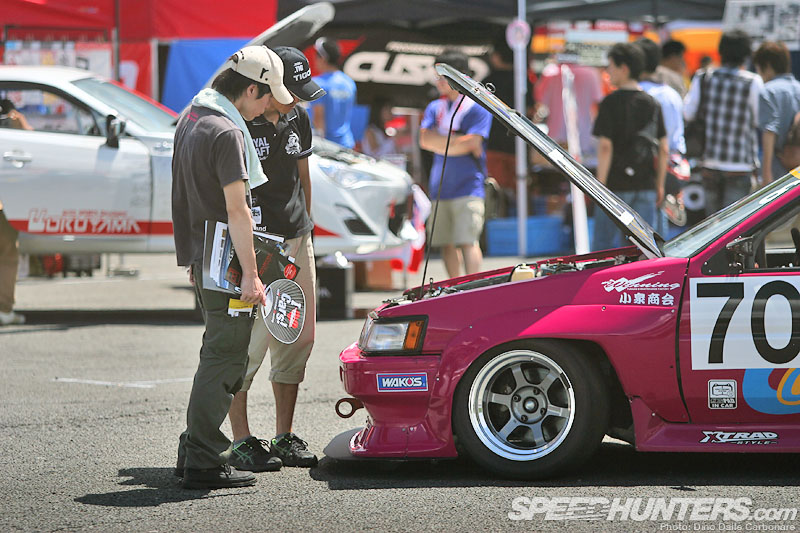 …just what everyone wants to see, admire and plain drool over!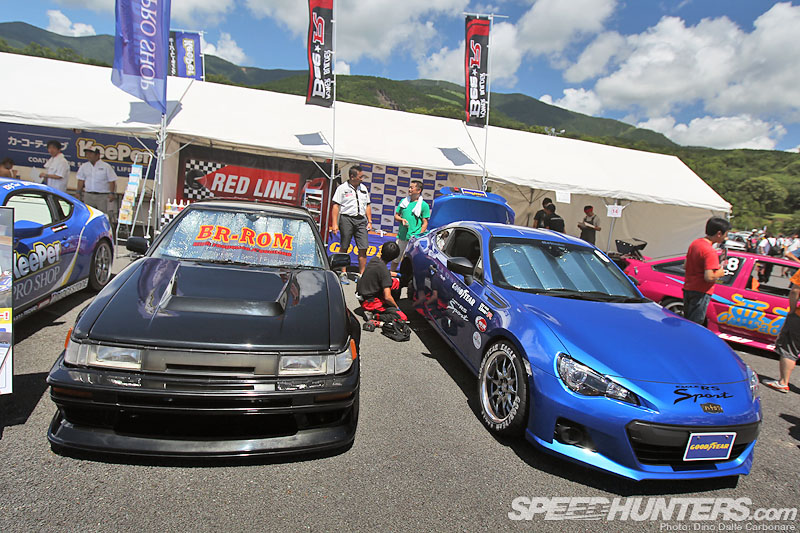 Imai-san from Bee Racing was at the event with his crazy Levin drift car as well as his BRZ. Ehm, wait a second. This was a Toyota 86 only event!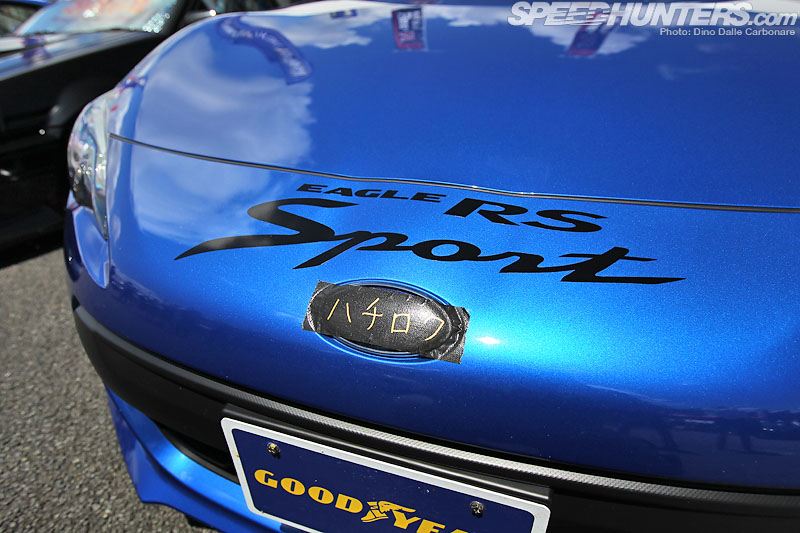 No problem there, Imai-san just taped over the Subaru badge and wrote hachiroku in katakana! Too funny.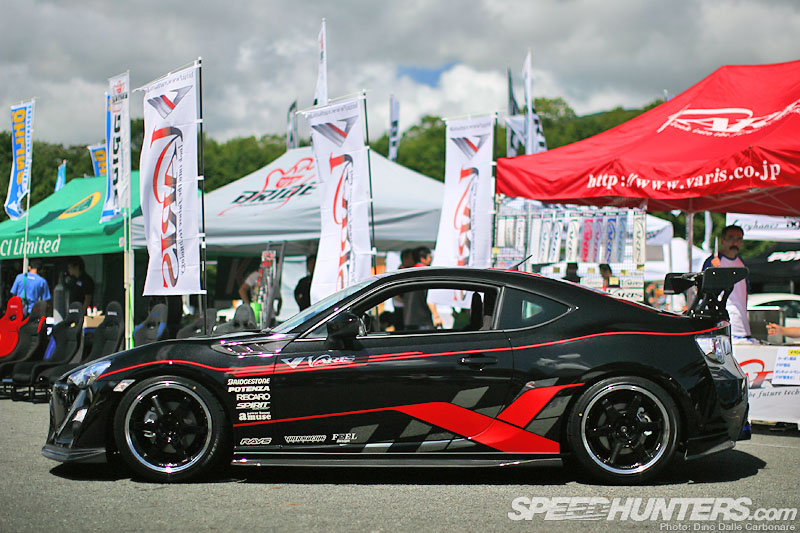 Aero-specialist Varis has been working hard over the last month creating lots of nice body parts for the 86, including some high-quality carbon bits like the hood and front fender garnish.
The Ueno-brothers at T&E released the Vertex kit at 86 Style, a simple initial aero package they have been working on, which comprises of a front lip spooler as well as side and rear skirts. I'm sure I'm not the only one waiting for the full-on wide-body Ridge conversion!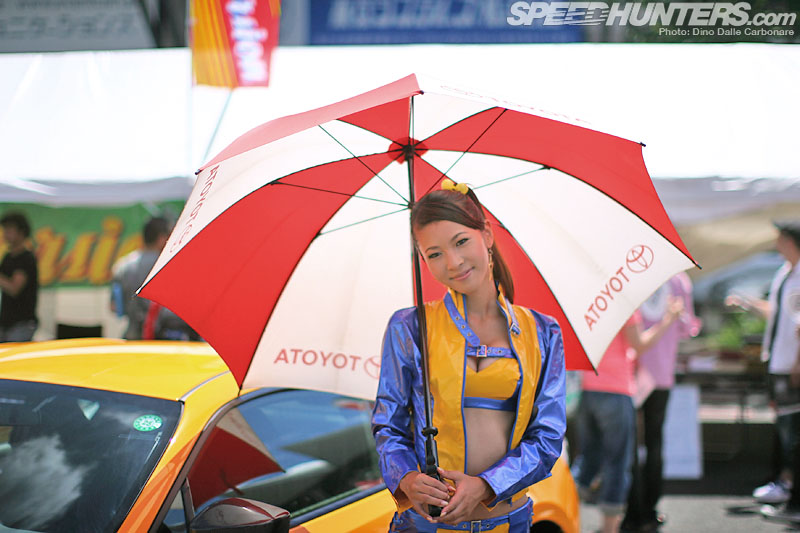 Umbrella girls are always a much needed addition to spice up any JDM event…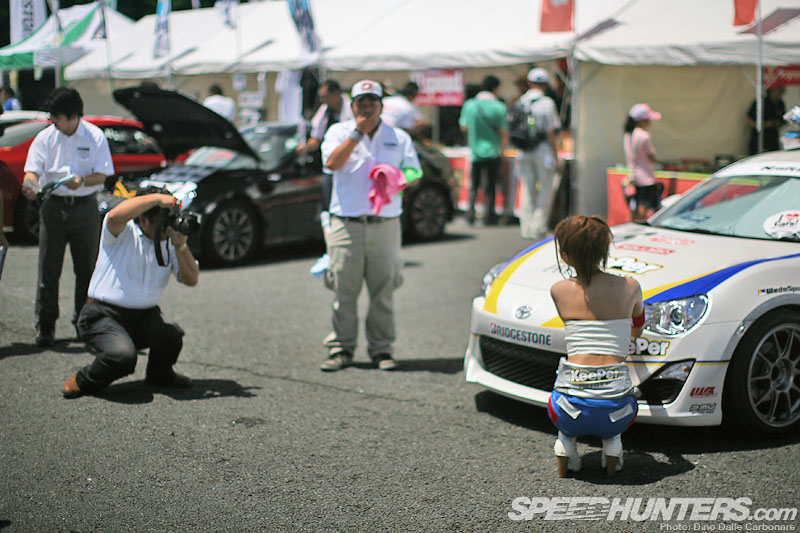 …although at times I really feel sorry for them when they have to put up with the requests of the most serious of race-queen-hunters.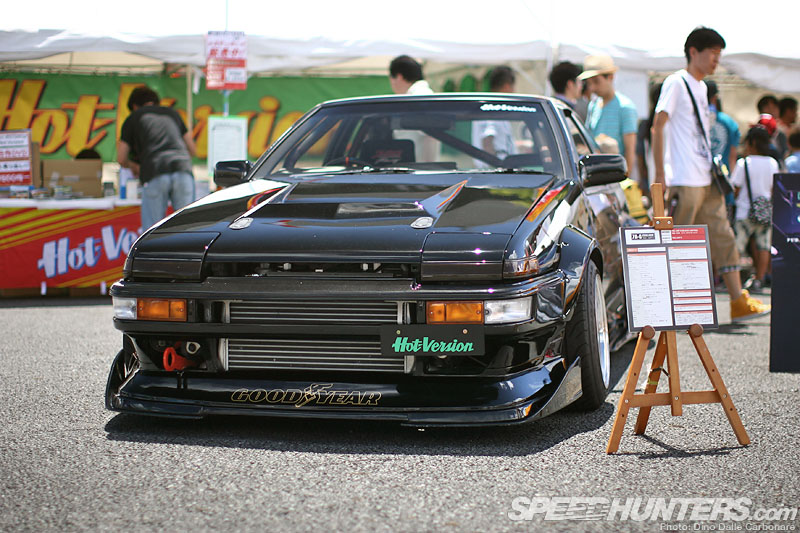 It's been many years since I've been at the Tec-Art's shop, and it was during my last visit that I saw a special Black Limited version they had just started working on. This is the finished car, and it looked nothing short of sensational! You can definitely expect a feature on this black beauty!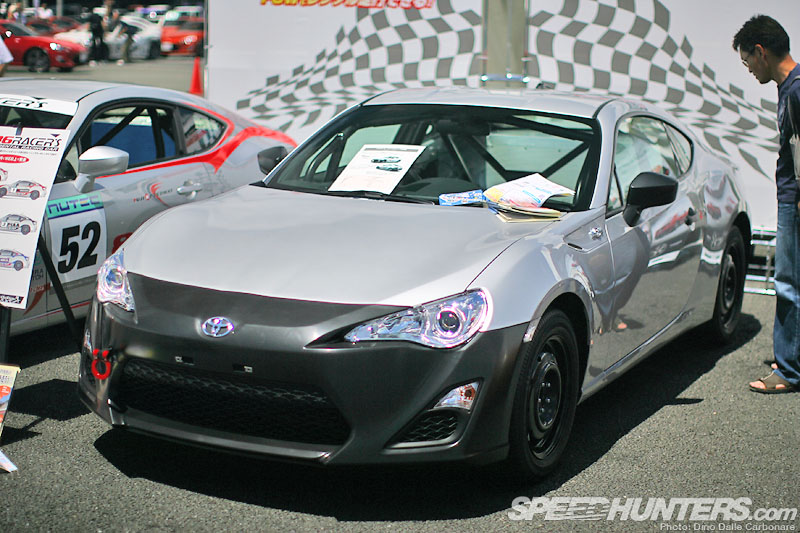 For those that plan to go racing with the 86, this is the perfect base car. For a sweet 3-million Yen ($38,285) you get a fully stripped out chassis, bolt-in roll cage, steel wheel and no seats. This will be the basis for the one-make race series that is being planned for Japan.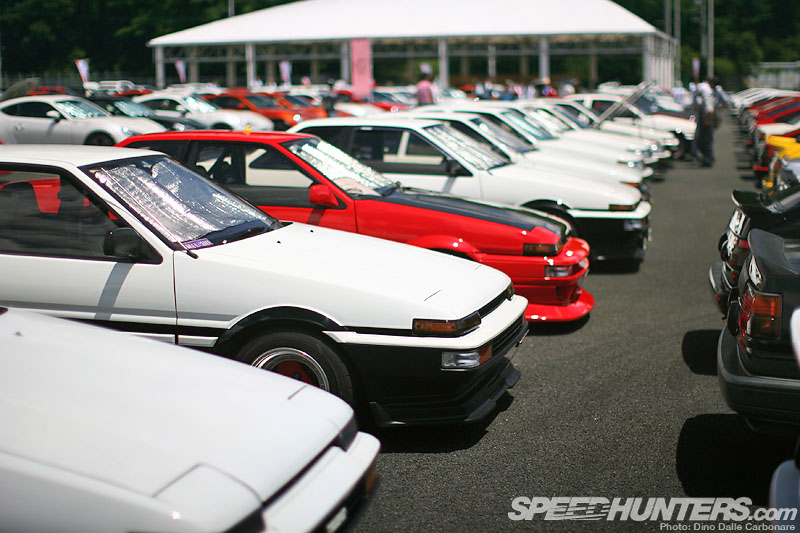 What a line up, and as you can imagine it was very hard to decide where to start from!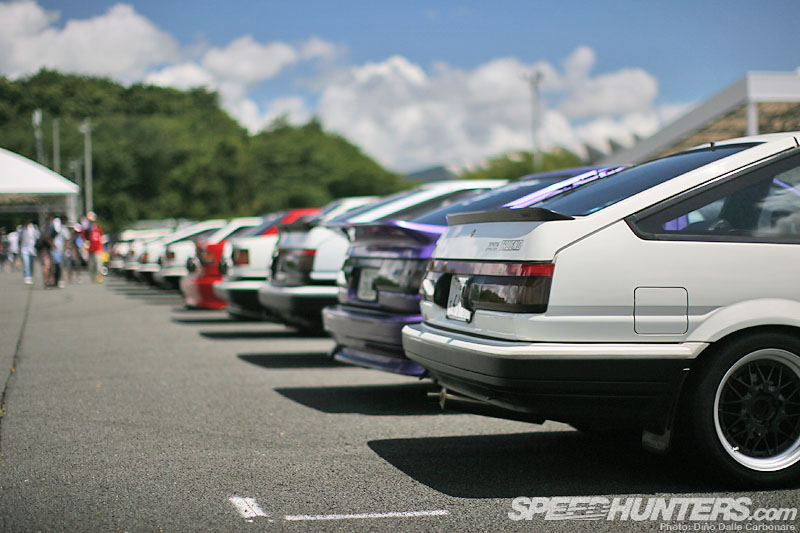 It's inspiring to see the love and dedication that so many owners put into these cars.
Each one deserves time to be appreciated in its smallest detail, they are all so different, even if they are pretty much the same car.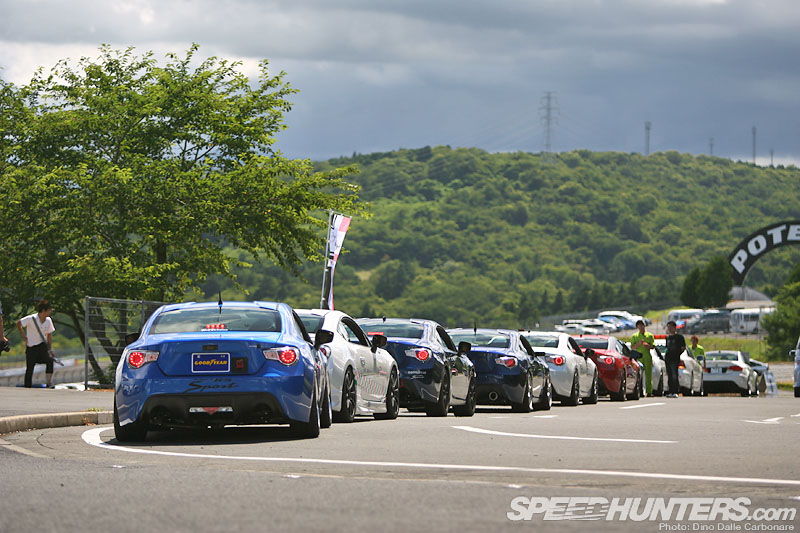 I've got to get ready for tonight's 86 Day meeting at Daikoku PA now (remember I'm in the future here in Japan!), so I'll end this first post from 86 Style with this lineup of tuner 86s ready to drive down to the pits. We have tons planned for today so make sure you check back regularly! And for all those that will be joining me at Daikoku in a few hours…see you soon! 待ってるぜエエ
86 Day coverage on Speedhunters
-Dino Dalle Carbonare