Just what is it about modified pickup trucks that makes them so cool? While I try to figure that out, let's take a look at another machine submitted through the #featurethis program. This 1988 Toyota Hilux double cab was built by Speedhunters reader Kurt Muller, who says that his experience building Japanese cars is like playing with LEGO in the way that everything can be pieced together so easily.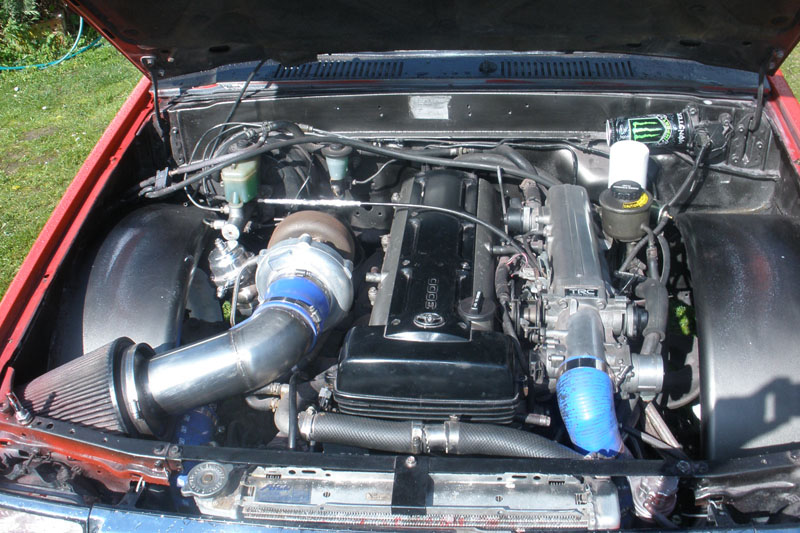 Kurt pieced together quite an engine setup for the Hilux using a Supra 2JZGTE as a base. He added a single turbo setup on a custom manifold, external wastegate, 100mm front mount intercooler, and a full three inch exhaust – among other things. At its last dyno session, Kurt says the motor made 400 horsepower on a 7psi tune.
In the cab you can see the dash from a 1990 model Hilux, the shifter for the W57 gearbox borrowed from a Celica, and the hydraulic handbrake. The seats come from a Mitsubihsi Evo 4.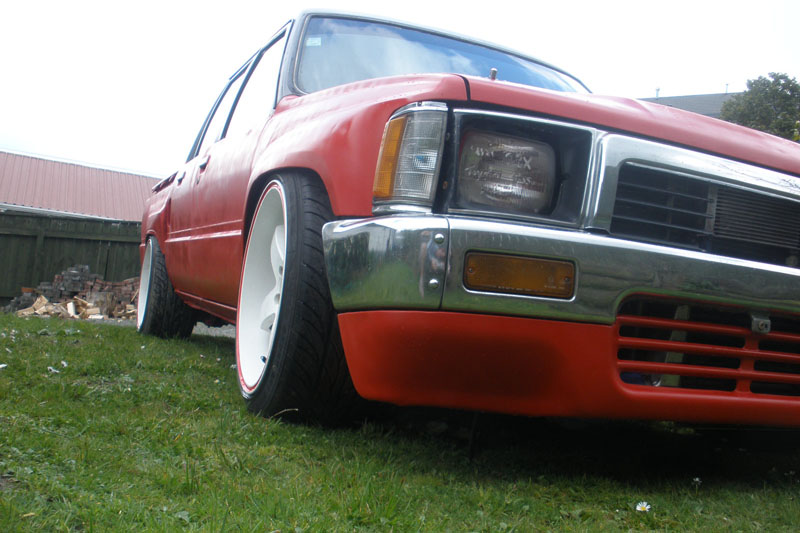 Kurt dropped the truck with 2″ lowering blocks in the rear and drop spindles in the front. To help put the power to the ground he also added an LSD from a later model Hilux. The wheels are 18″x10 zero offset DTRs all around, which sit under widened fenders.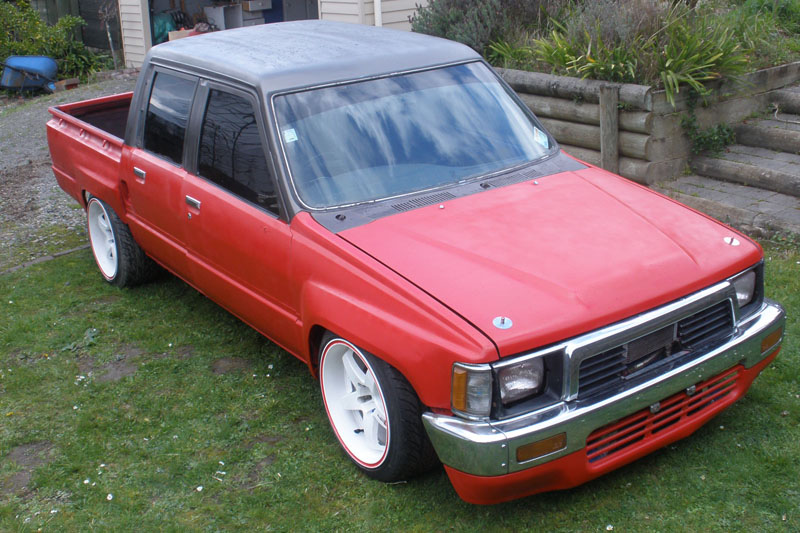 Even better yet, all the work was done by Kurt himself in his shed. If you are like me, than this probably makes you want to go out and find a cool pickup truck of your own.
If you have a cool car or build story that you think is worthy of being featured on Speedhunters, drop us a line at featurethis@dev.speedhunters.com . Please make sure to include your name and location, as well as some basic details and specs, along with at least 5-10 photographs. Photos should be no less than 800 pixels wide and in .JPG format.
We are also expanding the #featurethis program to Twitter and Instagram. If you think your car is Speedhunters material, post a photo along with the #featurethis hashtag.
-Mike