With all of the rotary lovin' happening over the last couple of days on Speedhunters, I thought I would go ahead and make a contribution of my own. While at the Bayline Meet last weekend I spotted a peculiar looking vehicle tucked away at the corner of the parking lot. I squinted my eyes, and indeed it was a Chevrolet Vega. Naturally, I wondered what GM's economy car from the '70s was doing at a retro Japanese car meet, so I went in for a closer look.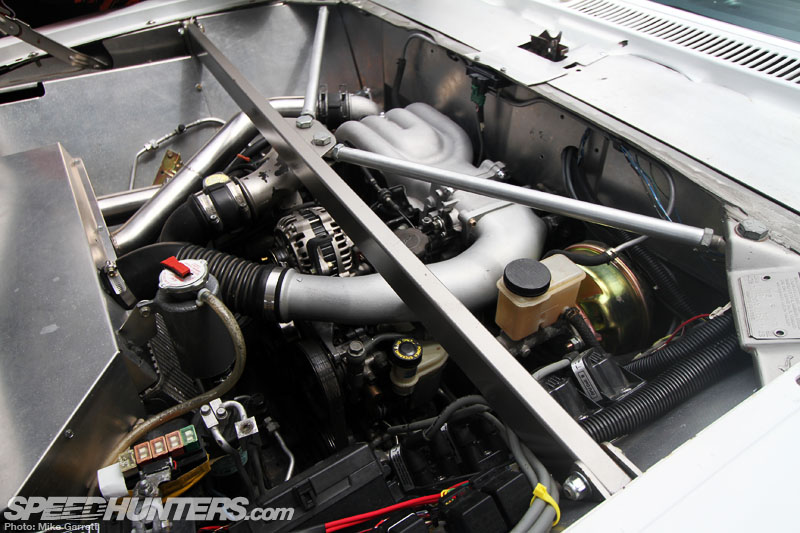 Being one of the lightest rear wheel drive cars GM ever made, the Vega is an extremely popular platform for engine swaps, typically small block V8s along with the occasional big block. This was not something I've seen though –  a complete boosted 13B rotary from an FD3s RX-7 had made its way into the Vega's heavily altered engine bay.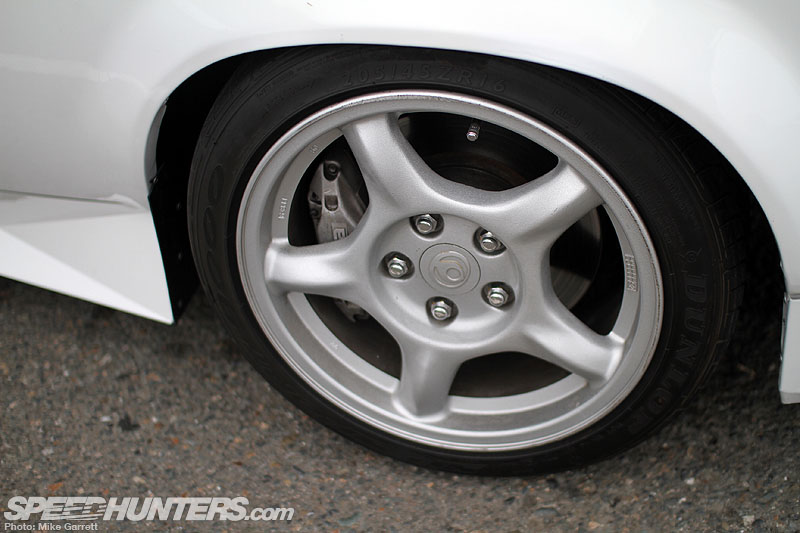 But it wasn't as if someone had just dropped in the motor and called it a day. It looked as if everything possible was swapped over from the FD3S donor car. Here you can see the RX-7's brakes along with the factory 16″ five-spoke wheels.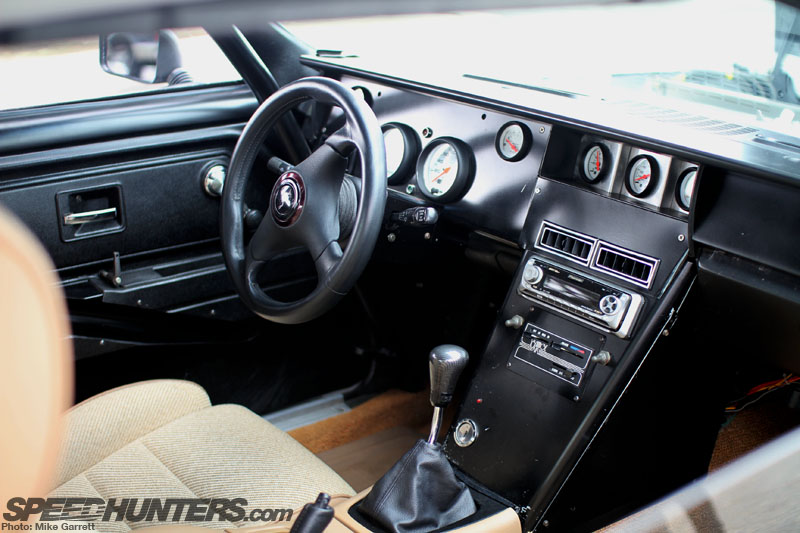 Inside the car, it didn't look like much of the original Vega interior remained. A full roll cage also suggests that this car was built for more than just getting attention at car meets.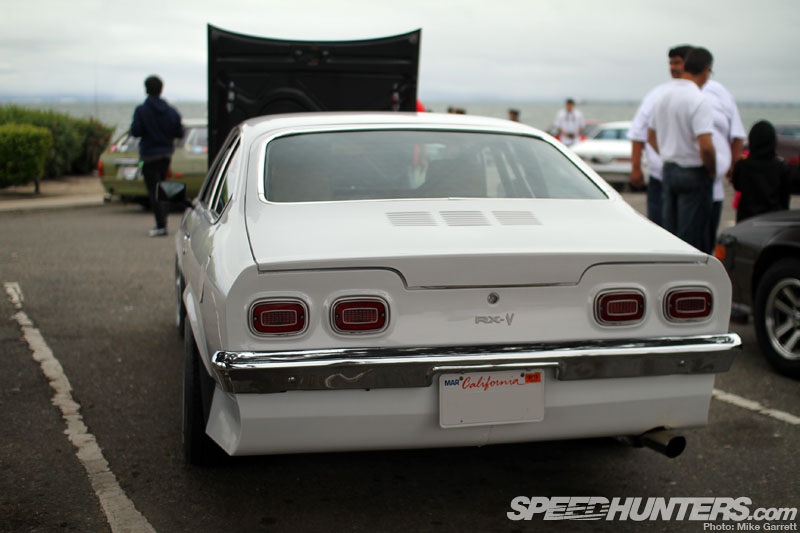 Note the "RX-V" badge on the rear of the car.
Mating a Chevy Vega with an RX-7 is a pretty bold concept and this was without a doubt the most unique car at the meet.
Back tomorrow with another car spotlight from the Bayline Meet.
-Mike