After we posted a short video clip yesterday of the the LoveFab NSX undergoing some testing last year, our friends from HRE Wheels contacted us with some more images of the Pikes Peak special.  Needless to say, we felt you guys might enjoy seeing some more photos of this wild creation.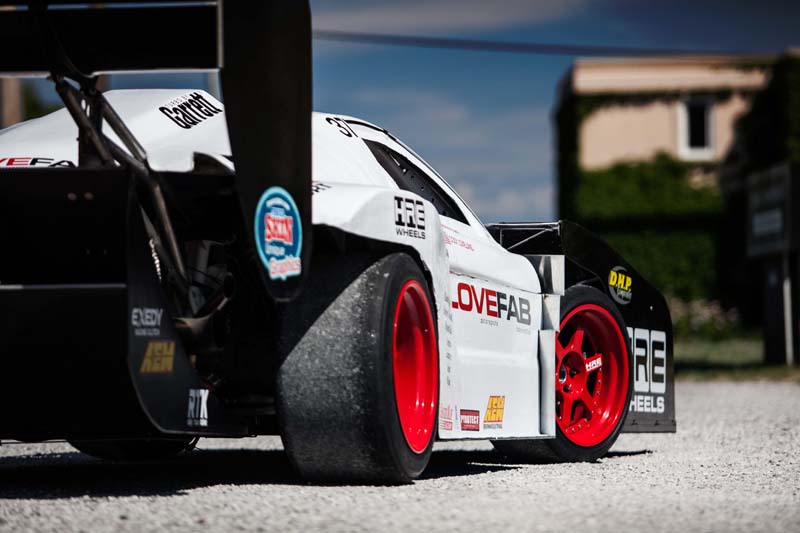 Like most of the top level Pikes Peak cars, the word "extensive" doesn't even begin to describe the car's body modifications. Naturally, every piece is constructed of carbon fiber with the total weight of the car estimated to be around 2,400 lbs.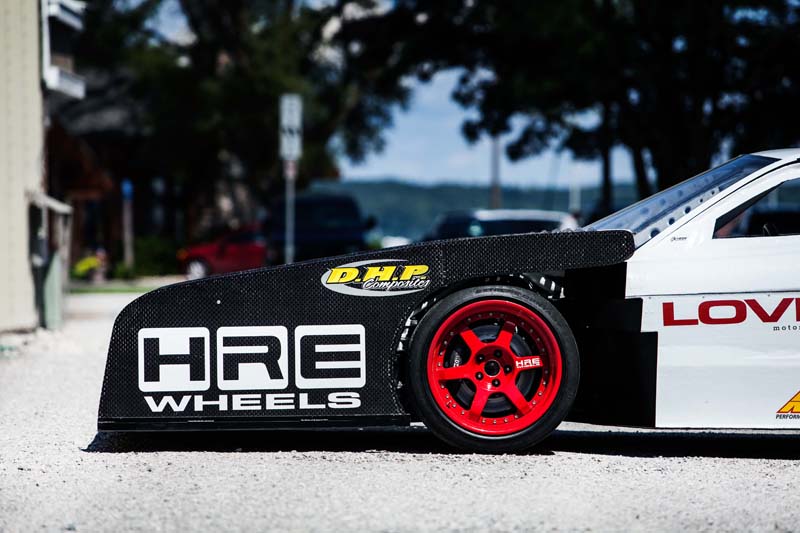 In fact, aside from the roofline there isn't much left on the car that gives away its origins as Honda's famous mid-engined exotic. It's powered by a single turbo 3.0 that makes 850 horsepower – with four radiators to keep things cool.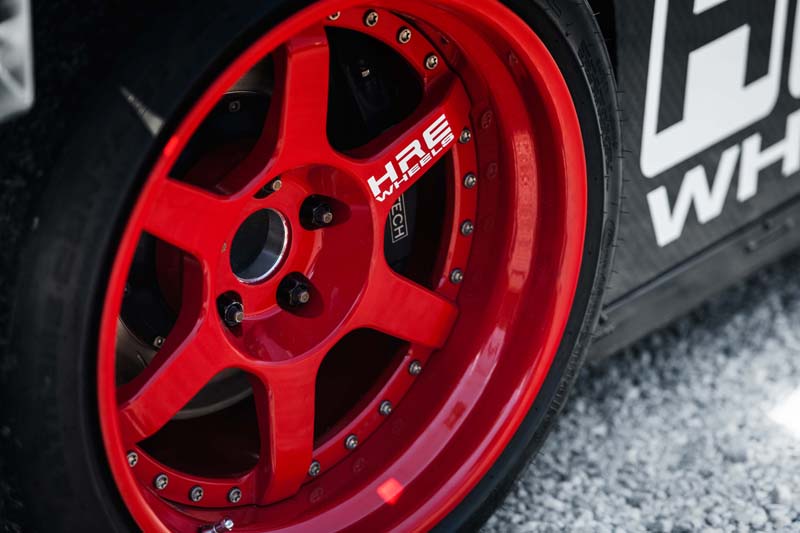 Mounted on the car's HRE C96S wheels are 295 front and "at least" 335s for the rear – according to the specs on LoveFabs's site.
Here's one more teaser of the car testing on pavement at Gingerman Raceway in Michigan.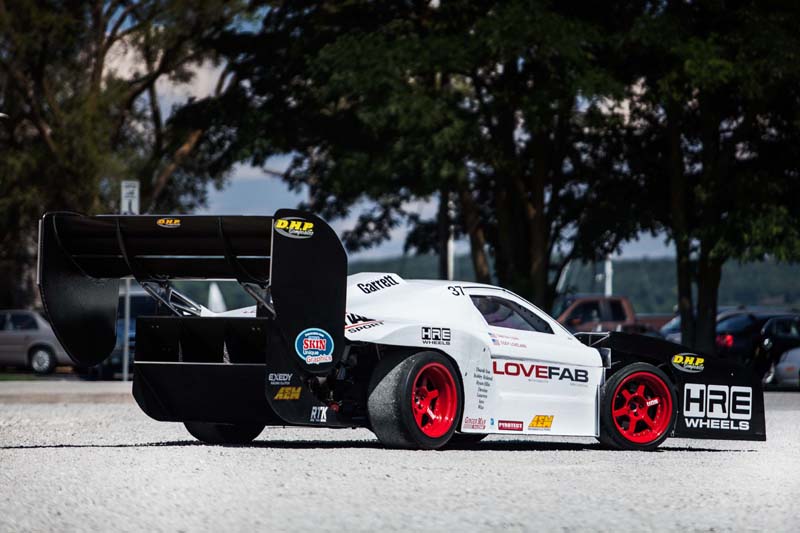 Now we just wait until August 12th to see how this thing does on the hill…
-Mike