Today's featured reader ride is actually a pair of cars owned by Junpei-san from Fukuoka, Japan.
As you can see by the photo, Junpei has a thing for Nissan Skylines – particularly those of the shakotan variety.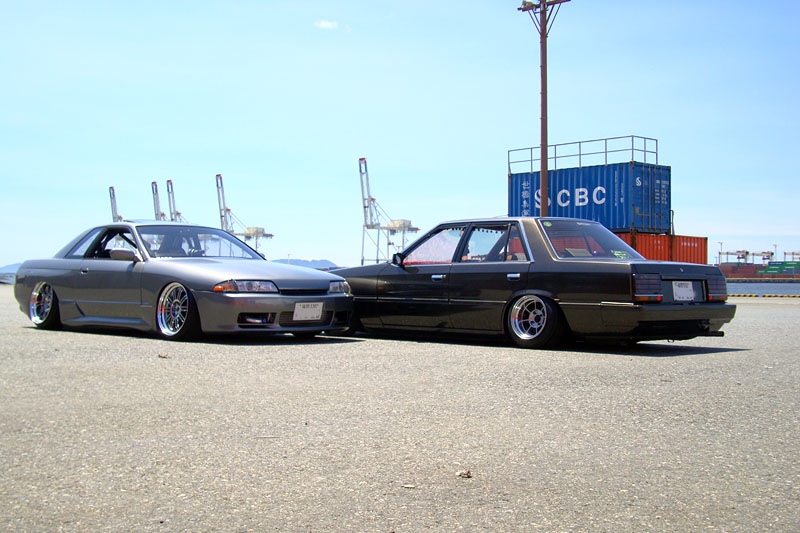 Junpei's Skylines of choice are a two-door HCR32 and a four-door HR30 – both of them slammed to the ground.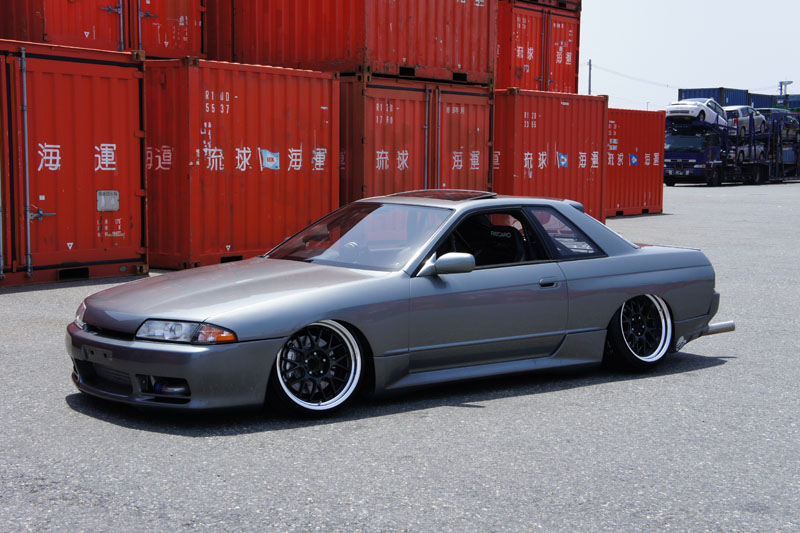 First up the R32. It's running TEIN coilovers with Swift Springs, Ikeya Formula adjustable arms, and a set of 18″x9 and 18×10″ Work Meister M1Rs with gratuitous amounts of negative camber. You can also spot the Brembo brakes, roll bar, and Recaro seats.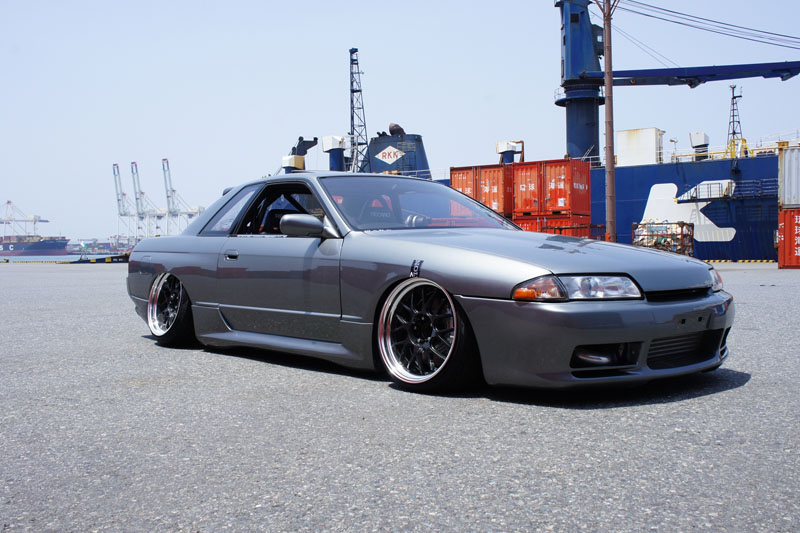 Junpei didn't list the modifications done to the car's RB25DET, but you can see that it at least has a front-mount intercooler kit and a trick exhaust system.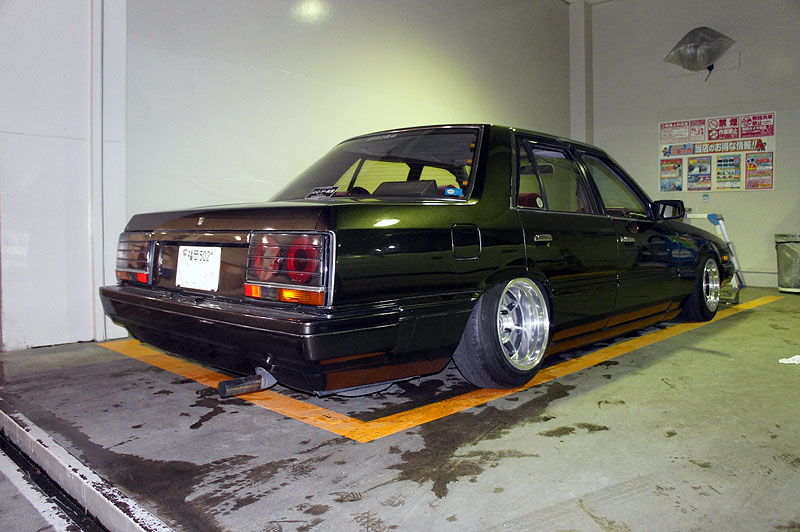 The HR30 is equally impressive, coated in a custom green-bronze metallic hue.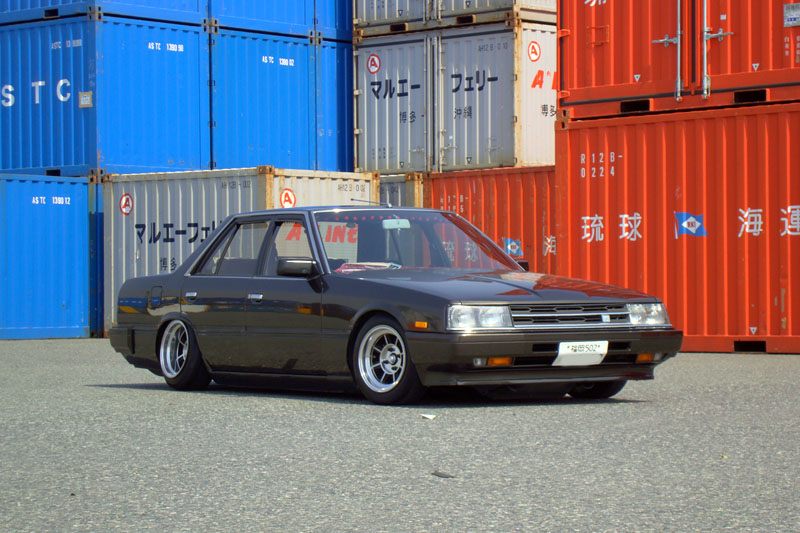 It's powered by its factory equipped NA L20 inline six, which Junpei says is pretty rare to see these days.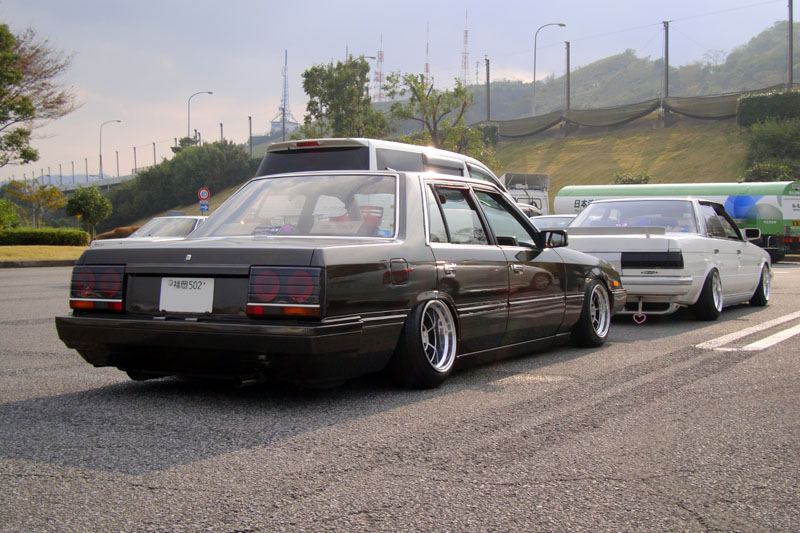 Junpei did extensive work to make the car sit the way it does. Besides the custom JIC coilovers, the front subframe has been modified and the engine and transmission have actually been raised a bit for extra clearance. He says he thinks it may be the lowest HR30 in Japan.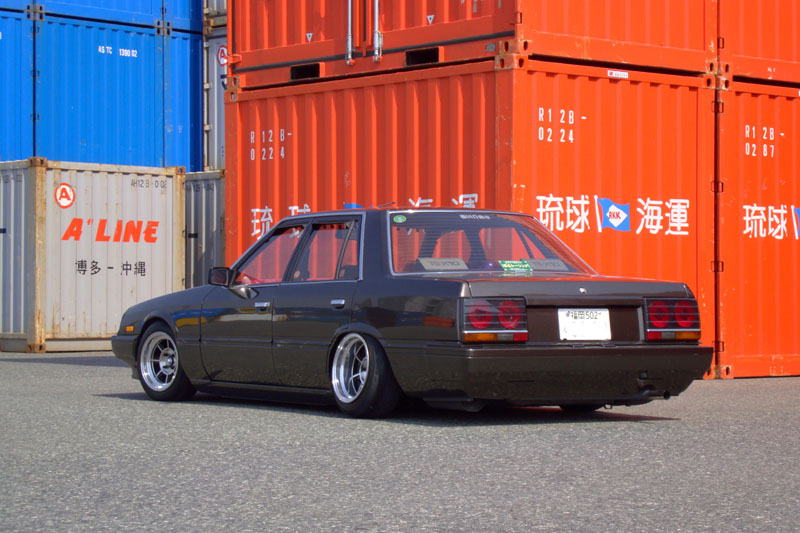 The Hayashi Street CR wheels are perhaps the perfect wheel choice for this Showa Era machine.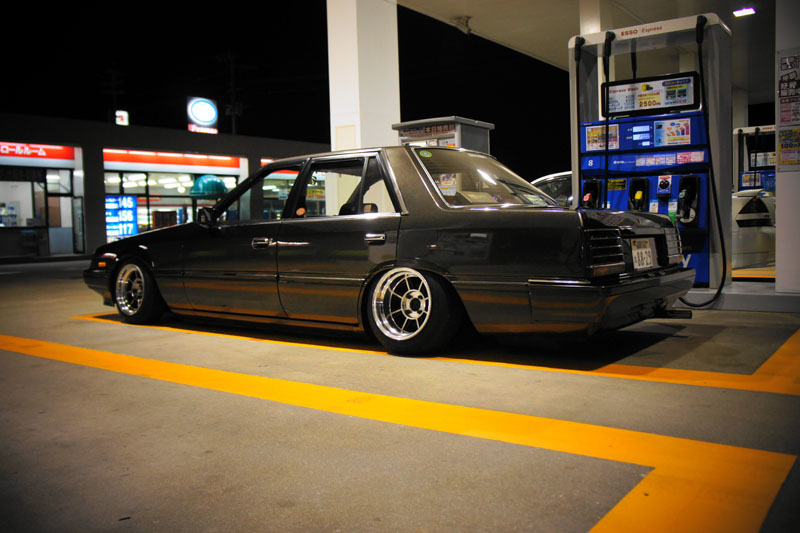 Before someone rushes in to point out that these cars don't have optimal contact patches on their tires or the correct amount of suspension travel, I'm just gonna jump out on a limb and say that Junpei is probably aware of that. It doesn't look  like it's stopped him from enjoying his pair of Skylines one bit.
If you have a cool car or build story that you think is worthy of being featured on Speedhunters, drop us a line at featurethis@dev.speedhunters.com . Please make sure to include your name and location, as well as some basic details and specs, along with at least 5-10 photographs. Photos should be no less than 800 pixels wide and in .JPG format.
-Mike