As great as the United States is when it comes to car culture, there have been so many times when my only thought is "this country is too damn big". Whether it's events, feature cars, or shops, there is just no way we can get out there and physically cover everything we want to. Thankfully, we have Speedhunters readers from all over the country (and the world for that matter) constantly sharing their automotive stories with us. One of these stories comes to us from Mike Zusin from Tennessee.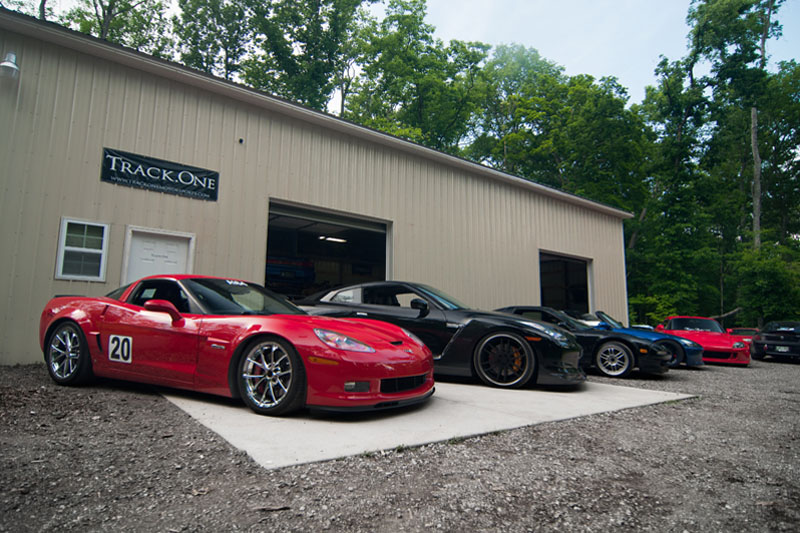 Mike's journey with his shop Track One Motorsports began in the spring of 2009 and Track One has since established itself as a popular spot for function-oriented gearheads in Tennessee. Pretty impressive considering the fact that Mike is just 24 years old.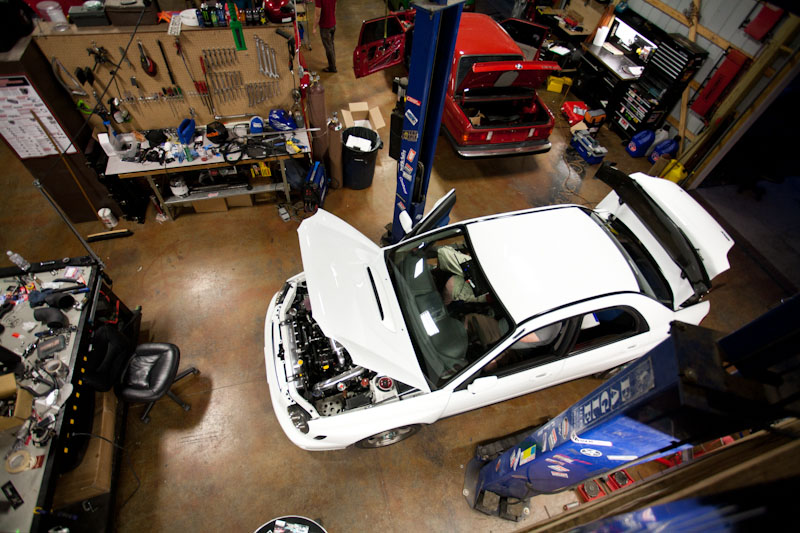 Just a few years ago Mike had been laid off from his job and was working as a car washer at an Acura dealer for minimum wage when he decided to sell off his built K-series powered Civic and start his own shop.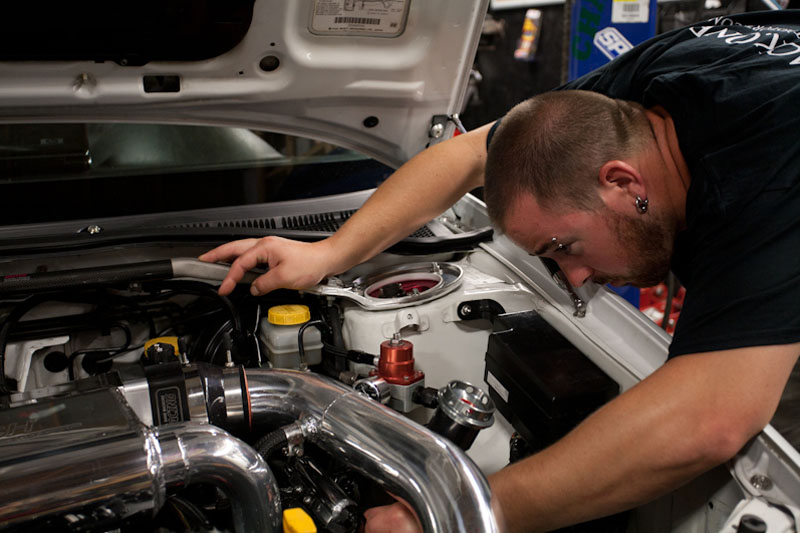 By the spring of 2010 he had constructed the shop building on his family's property in Franklin, Tennessee and things began to take off soon after.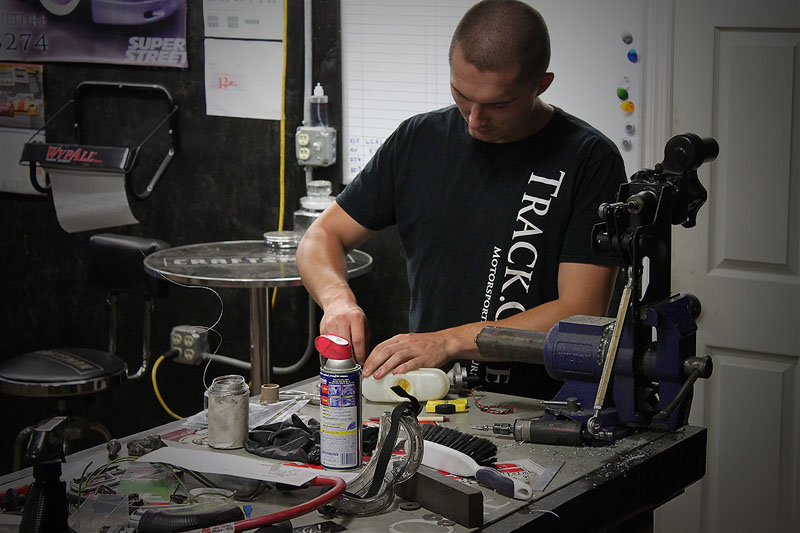 At the moment there are only two full time employees at Track. One, Mike and his head technician Dan Hamilton.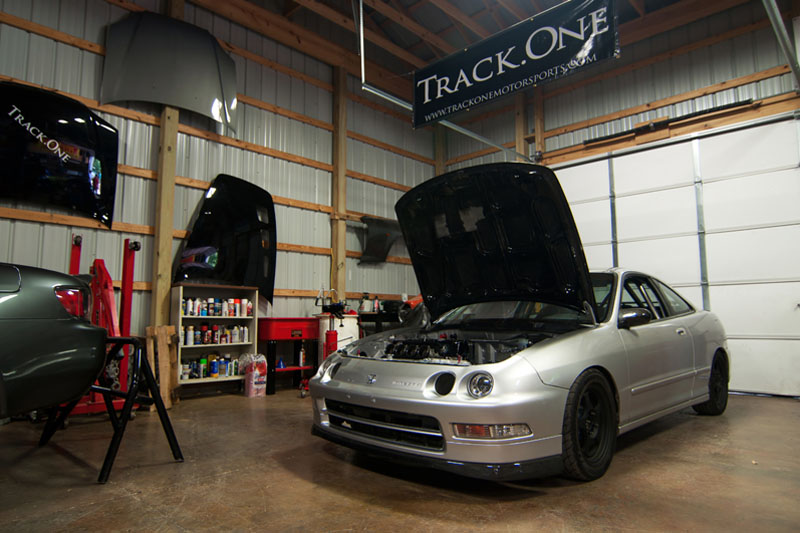 This 1996 Integra is actually Dan's personal car, powered by a K20A2 with individual throttle bodies.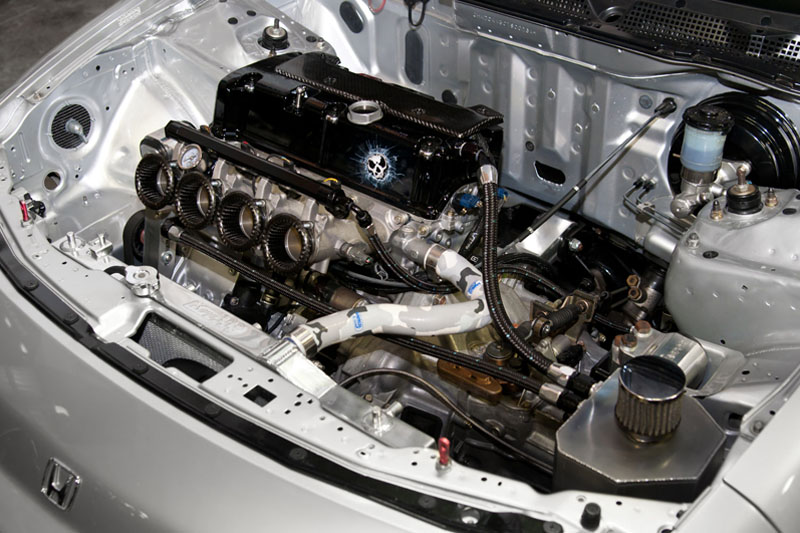 The K20 makes 255 horespower to the wheels, which is plenty to pull the sub-2000 pound Integra around.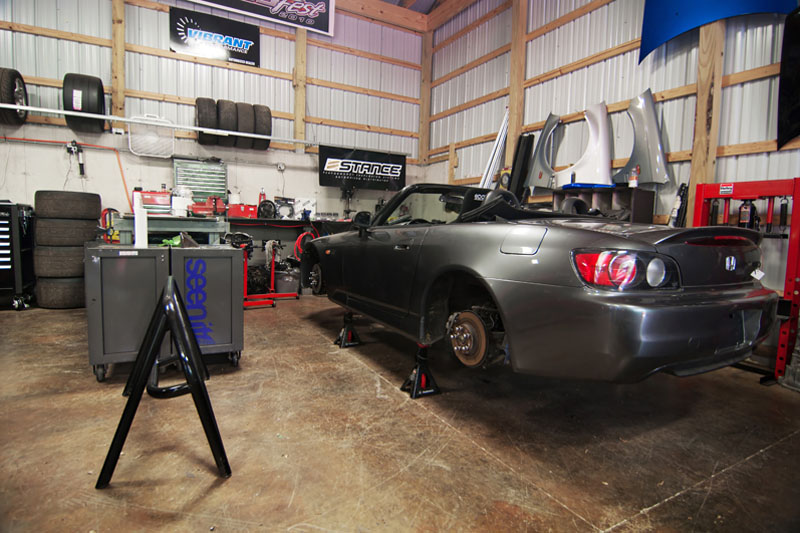 Mike also sent over some photos of some the shop's customer cars, like this S2000 that is nearing completion. It has a an ERL-built long block and a GT3076R turbo setup.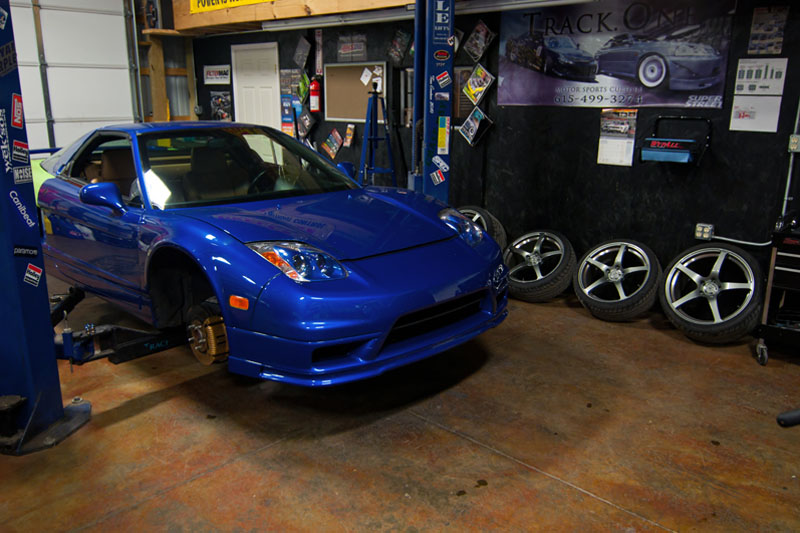 Another one of the shop's customers from Memphis owns this 2002 model Long Beach Blue NSX-T.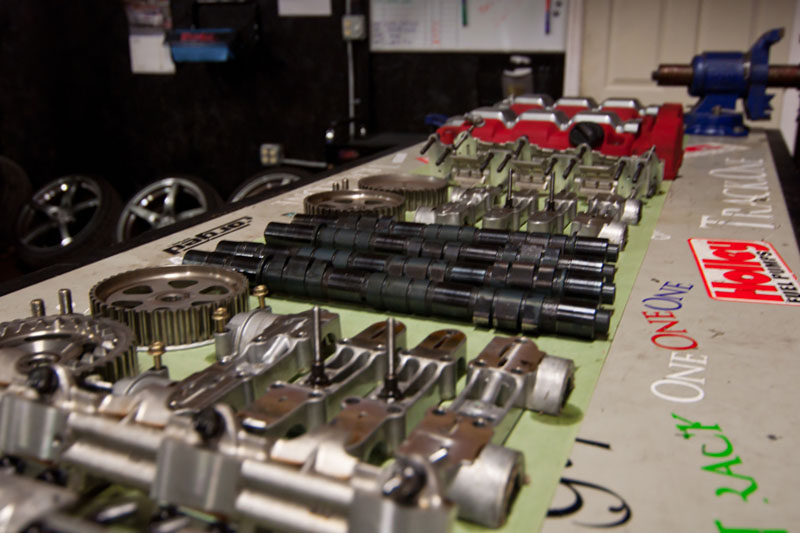 Like a lot of customer projects, this one started off relatively simple, but it's gotten more and more involved from there.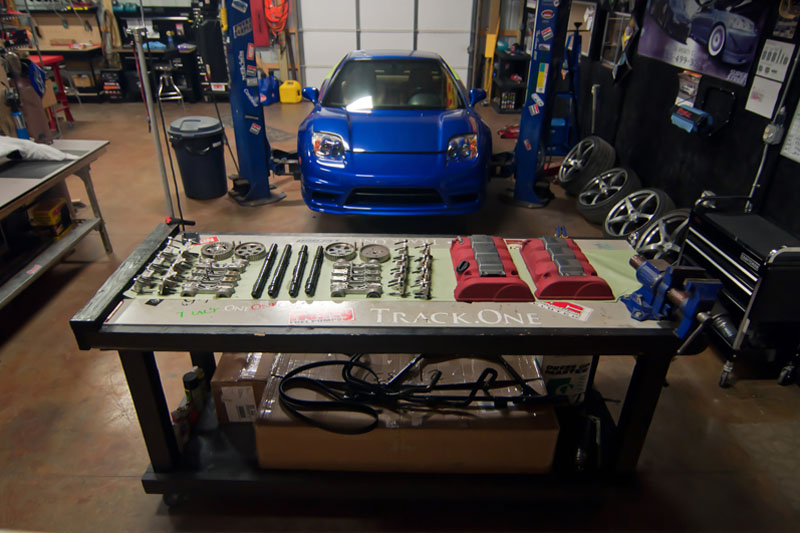 The original plan was for some basic maintenance work and a few bolt-on upgrades, but now a Comptech supercharger is in the works.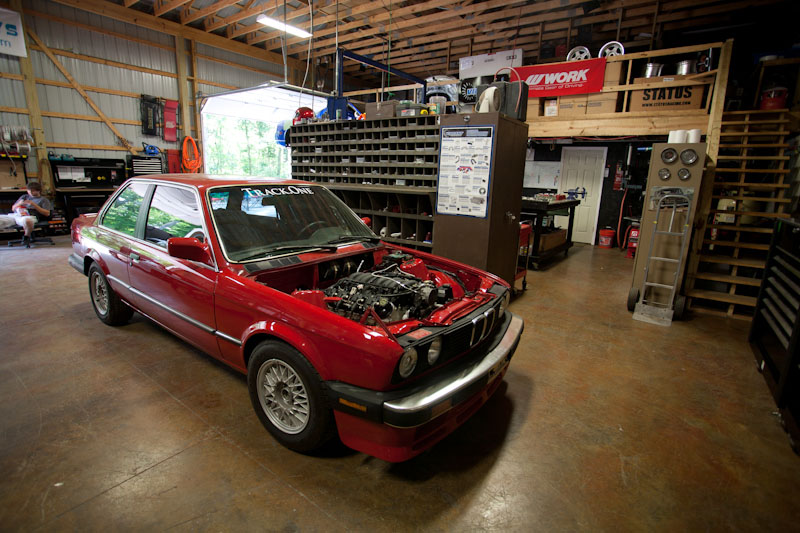 But don't think that Track. One is all about Hondas. Another customer project that's nearing its final stages is this BMW E30 with an LS1 swap.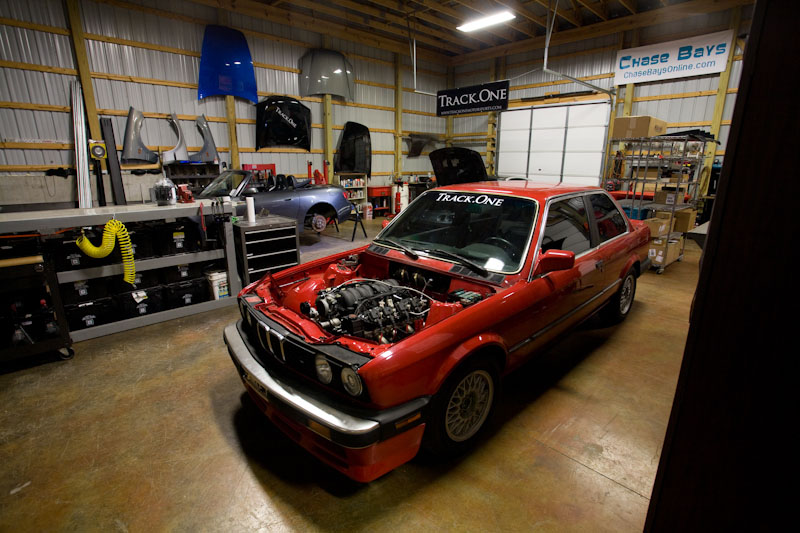 As you can see, this car isn't being built as a track rat but as a street-going sleeper. The swap also includes retention of power steering, air conditioning, and all the other creature comforts.
The shop also did some work on this C5 Corvette Z06 track car, including installing a full cage, KW suspension, big brakes, and more.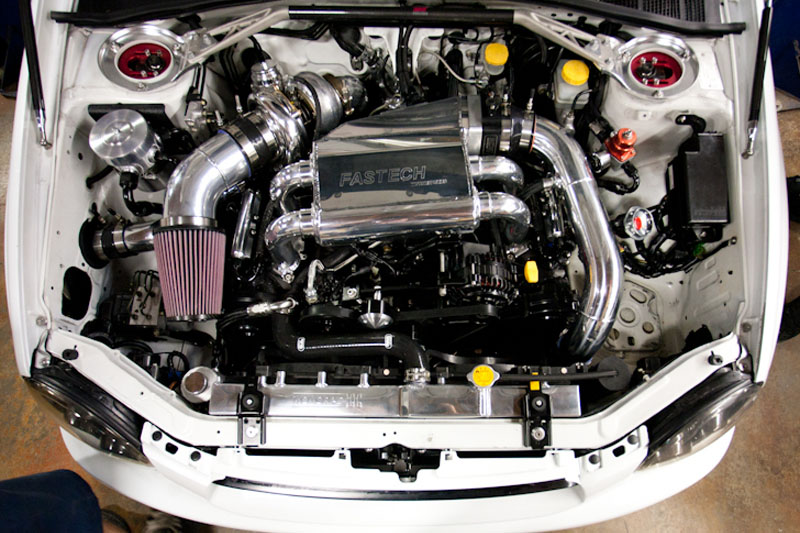 Other shop projects that Mike mentioned included a 500 wheel horsepower Impreza STI, and an Integra Type R with a turbocharged K24 swap.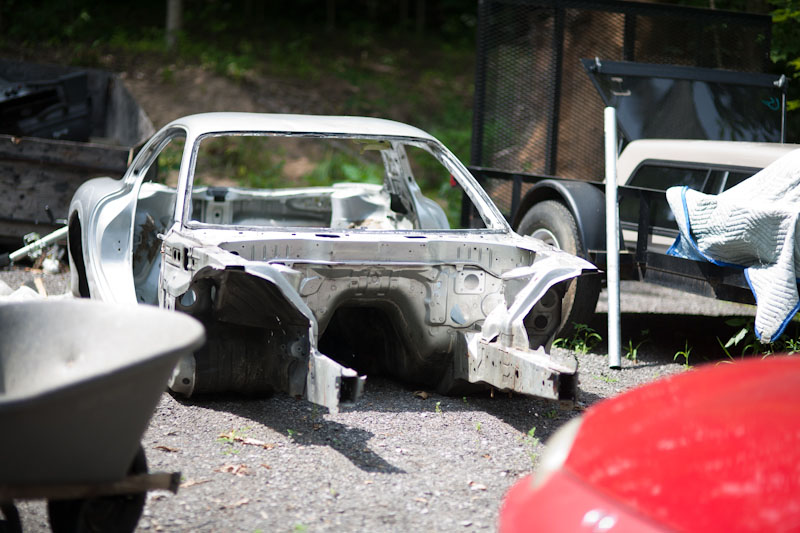 Perhaps the most exciting project car in the works is Mike's personal FD3S RX-7. The car is just a shell now as you can see, but he has some very interesting plans for this one.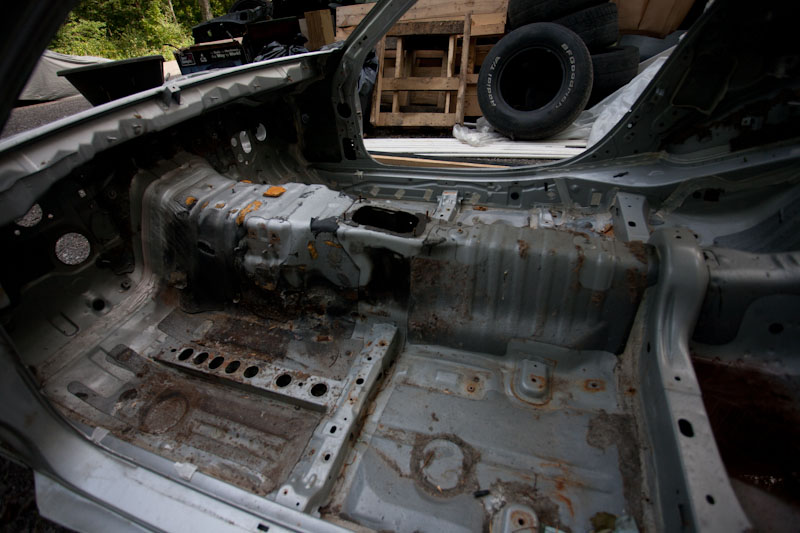 Mike isn't planning on running a rotary, nor is he planning on the popular LSX V8 swap. He actually plans on swapping in one of Ford's new 3.5 liter EcoBoost V6s. This is a pretty unique idea, so we'll definitley have to keep an eye on his progress.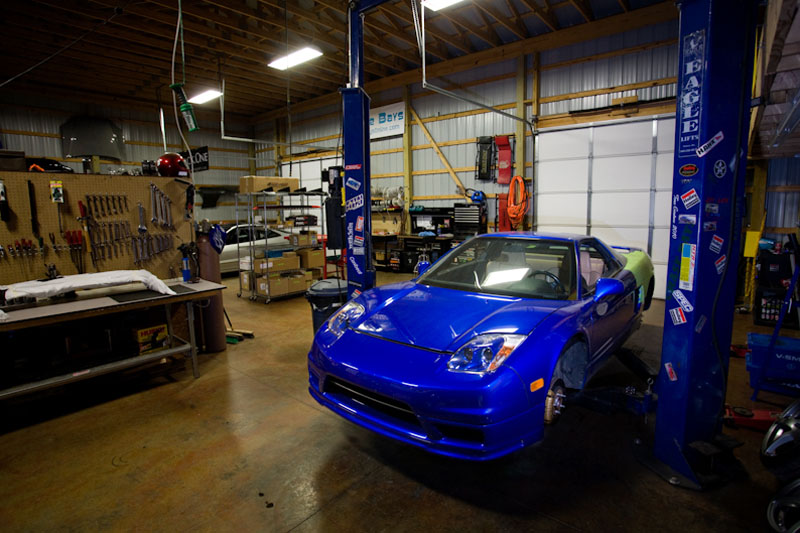 Anyone will tell you that building and running a successful shop is not an easy thing to do, but Mike and Track One seem to have done quite well – especially considering the less than ideal economic climate.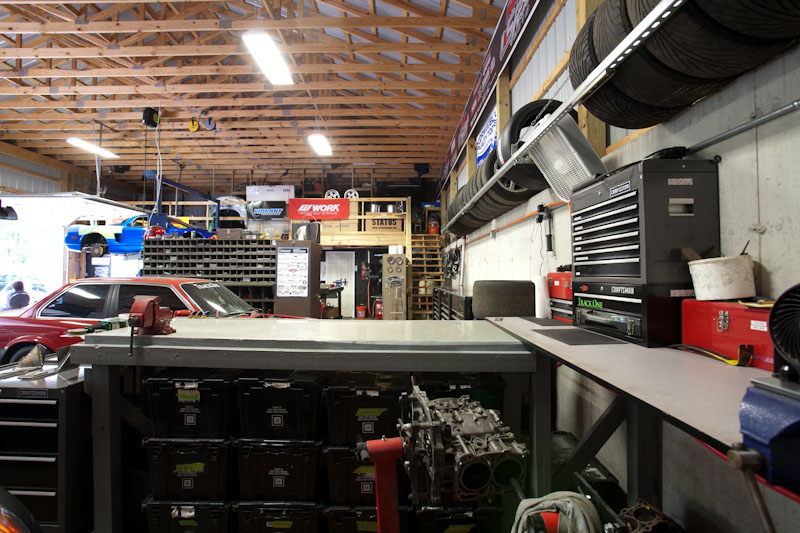 In fact, Mike says that shop has actually outgrown its current 2,400 square foot facility and plans are in the works to move to larger place outside of Nashville.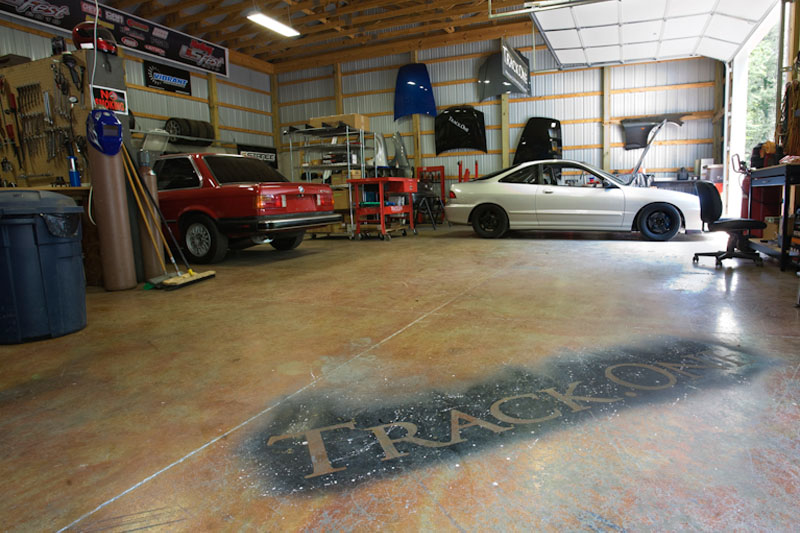 Thanks to Mike for sharing his story with us. Perhaps you've even found a little inspiration from it.
We will certainly be staying in touch with him for more updates on his strange, but cool RX-7 project!
-Mike
Photos by Chris Dornan and Chad Lunn