To say this has been a long time coming would be a massive understatement. Ever since meeting Sakai-san up in Ebisu Circuit two years back during the Drift Matsuri, I have always wanted to drop by the motorFIX workshop and immerse myself in some Corolla awesomeness. The fact that the shop is pretty much on the other side of the country has always made it difficult, but after my trip down to Central Circuit for the Hellaflush Kansai event, I knew it would be the perfect time for a little detour.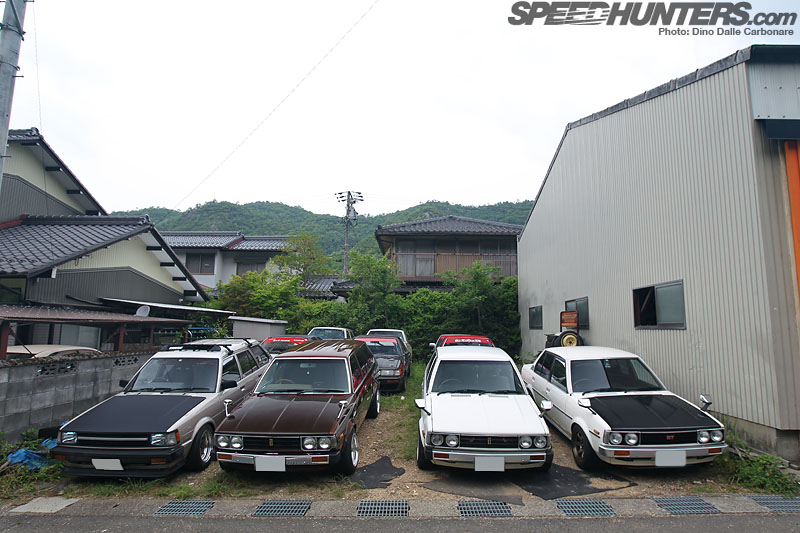 The guys at motorFIX are among the coolest and most welcoming people I have ever had the pleasure of coming across through all my travels in Japan. Over the phone Sakai-san told me he would gather up a few of his customers so that there would be a few other nice cars for me to shoot during my visit, but what I was presented with upon my arrival was totally unexpected. Turns most of his customers know and often check out Speedhunters, which was really great to hear, and all showed up in their stunning Corollas which couldn't possibly have been any more unique. This was going to be a good day!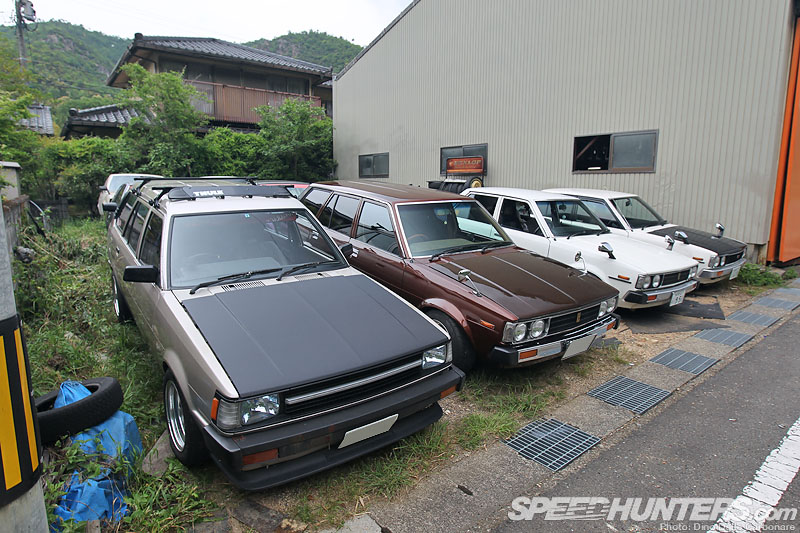 This is the little line up that I was treated too, a couple of wagons…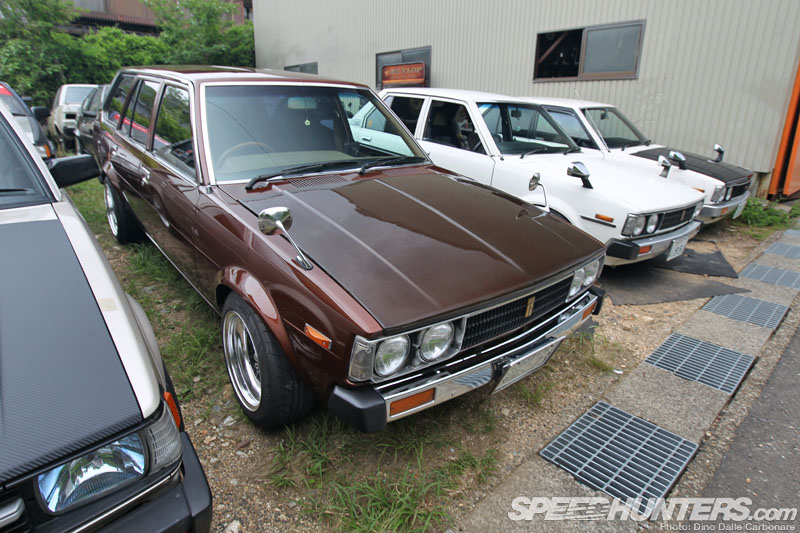 …one of which belongs to Sakai-san's wife, a very clean and superbly kept daily driver!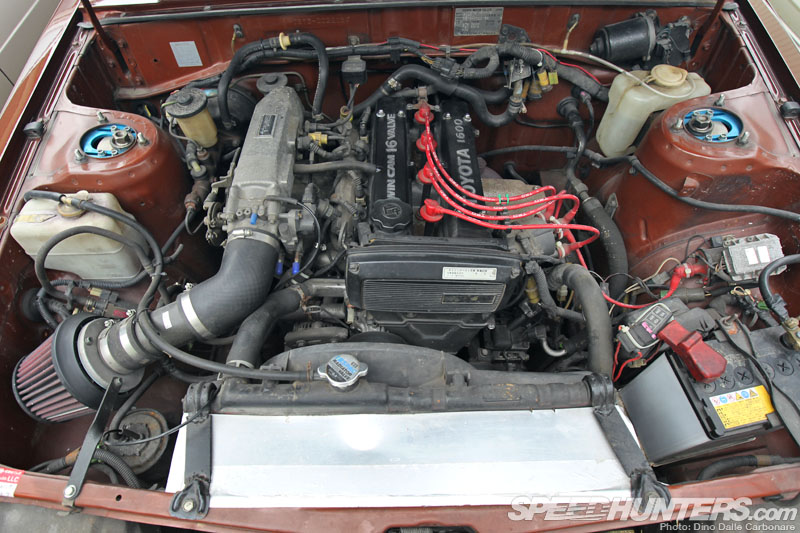 The car sports a stock 4AG under the hood, the only visible mods being an Apex air filter and upgraded ignition leads.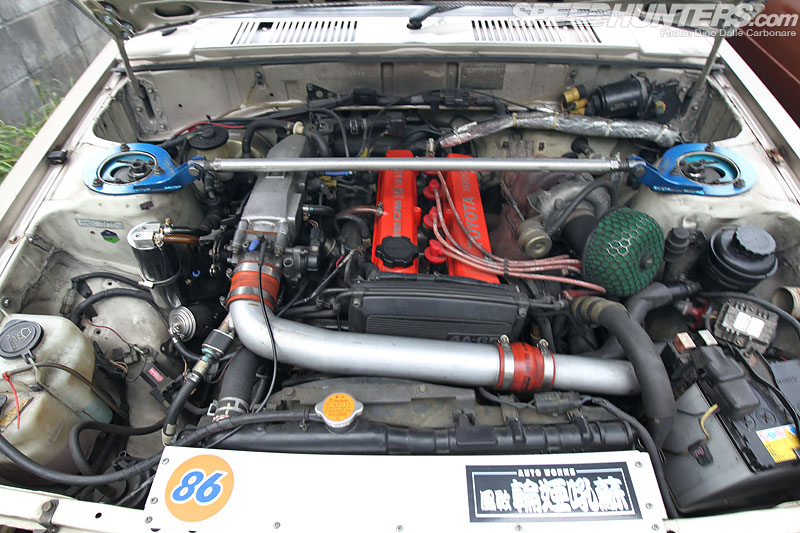 The other wagon next to it, with the roof racks, was packing a few extra horses thanks to a little boost courtesy of a rather vintage looking turbo kit.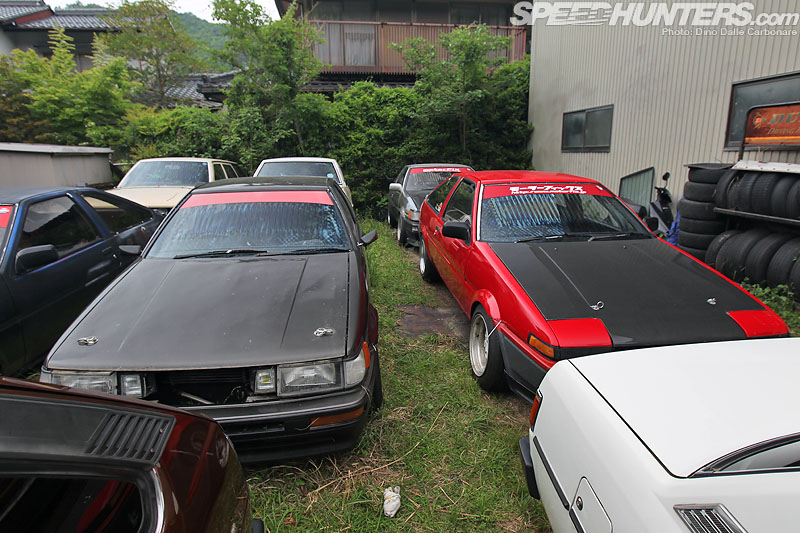 Behind where a few AE86s, all there waiting for maintenance…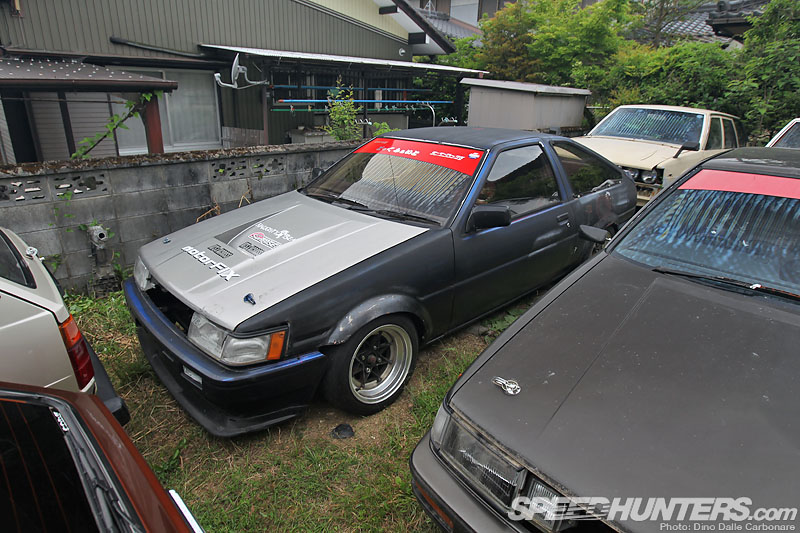 …or maybe used only for drift events by their respective owners.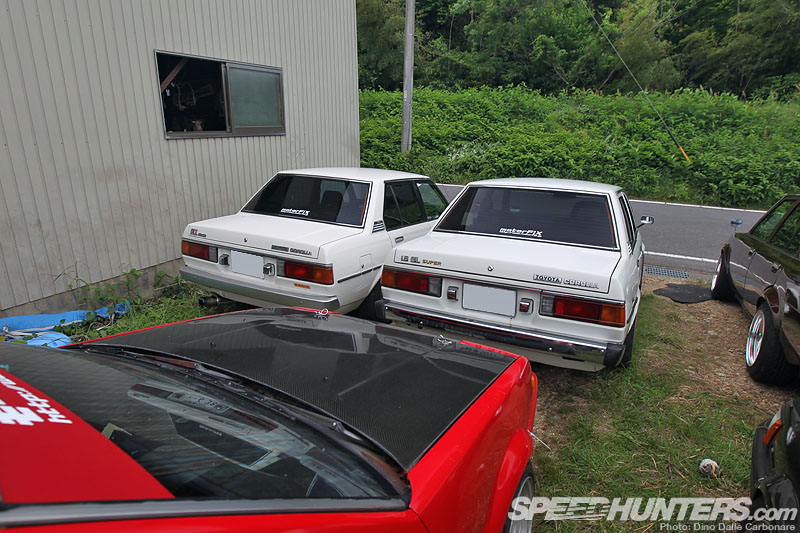 Back at the front were those rather sedate looking TE71 sedans…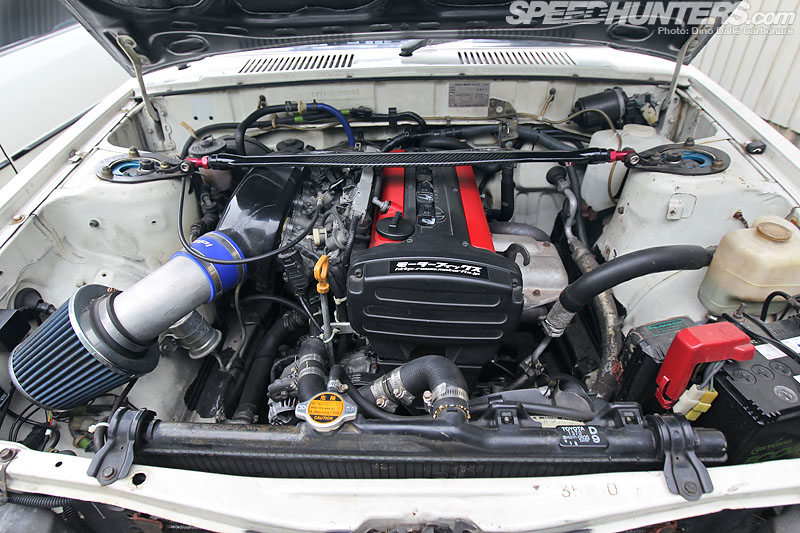 …but one thing I quickly learned is that at motorFIX you never make assumptions or underestimate cars, especially without first checking under the hood! One sported a very fresh 20V 4AG swap while the other a supercharger conversion!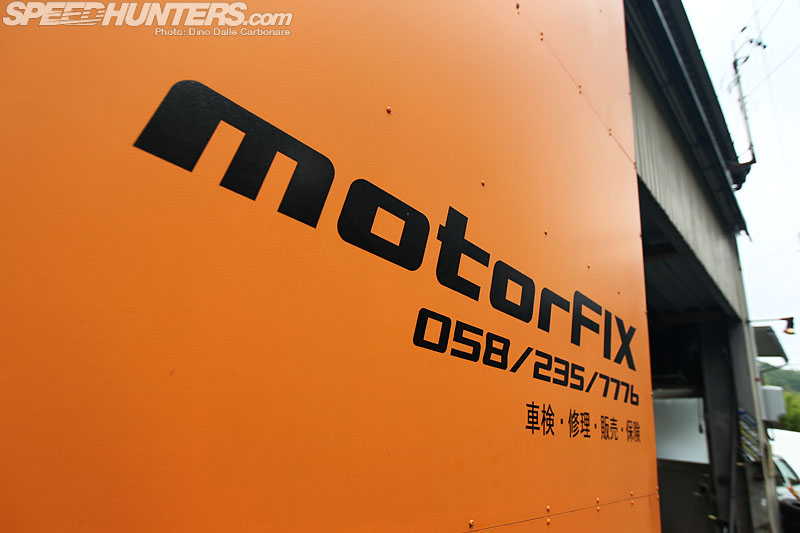 Before heading into the workshop itself…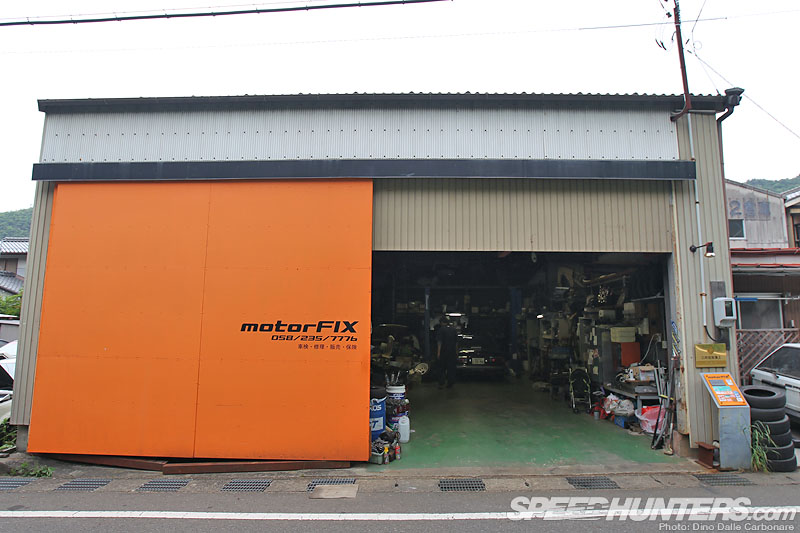 …which is a little hard to miss thanks to that massive orange shutter, I continued to look around outside as I spotted a couple of other interesting cars sitting in front…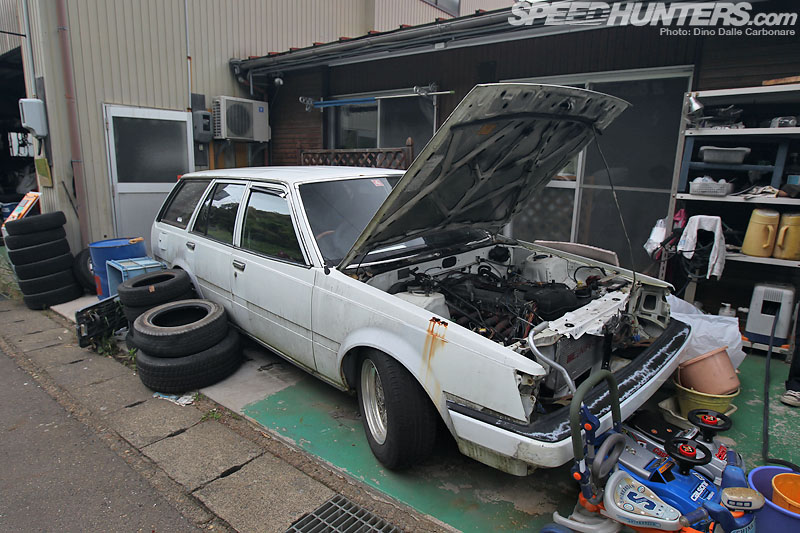 …of Sakai-san's house which is right next to the shop. Apparently this KA67 Carina wagon is the next project motorFIX will be working on. Of course the car will be built for drift and will be powered by…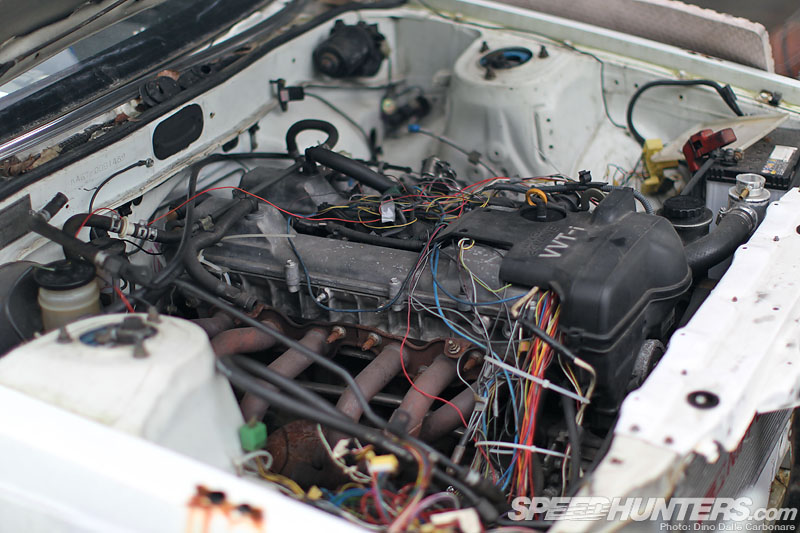 …this naturally aspirated 2JZ.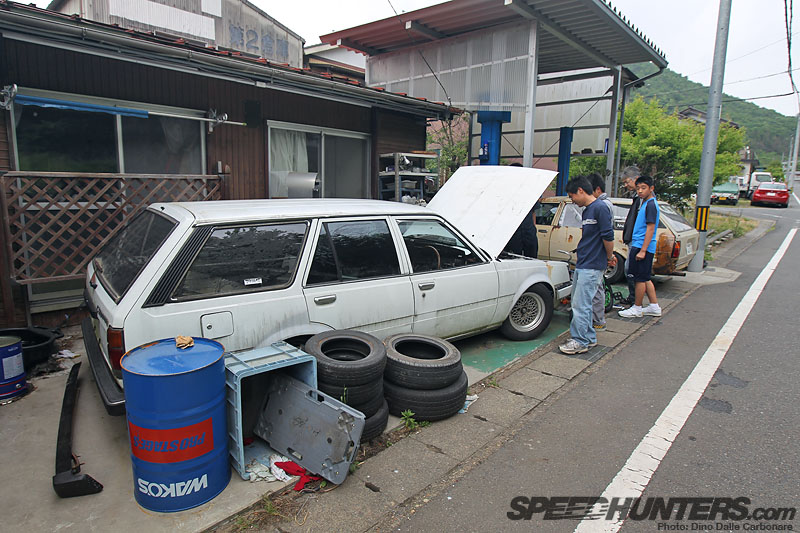 You can expect this Carina to get slammed to the ground and sport some nice vintage rims once Sakai-san gets time to work on it. Before that he has to complete…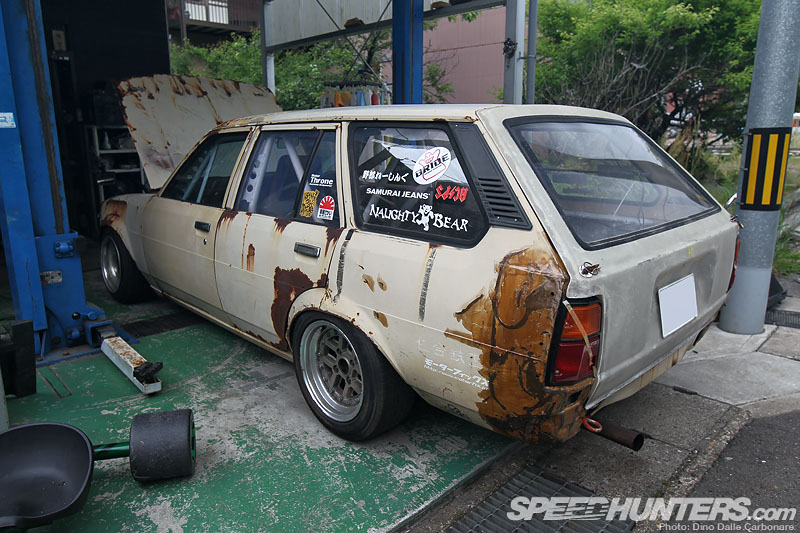 …his old KE70 which he rolled two years back in Ebisu Circuit. This used to be a sedan at one point before it got chopped up and a wagon roof and rear end welded in place. The car is looking all well again after the crash and is now sporting some a pretty beefy roll cage just in case Sakai-san happens to roll it again! Power still coms for a 20V 4AG.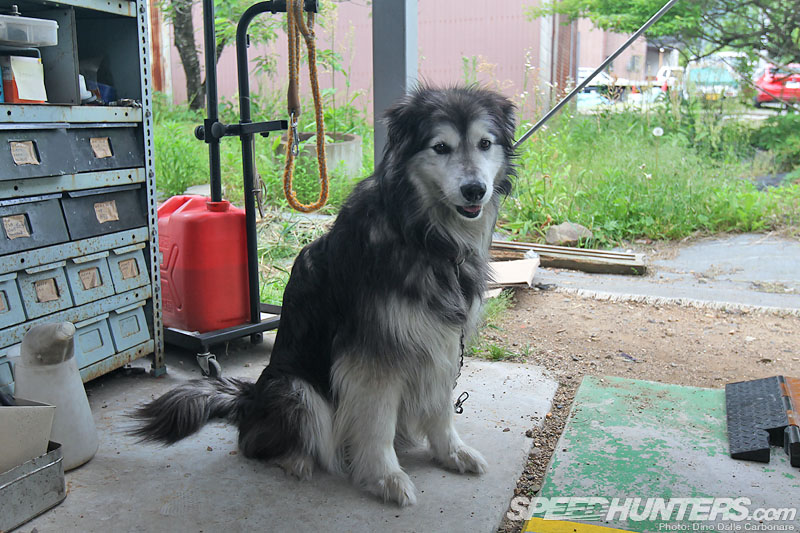 What would a workshop be without a dedicated "workshop dog!" This big guy took some time to adjust to the gaijin invasion but he soon calmed down.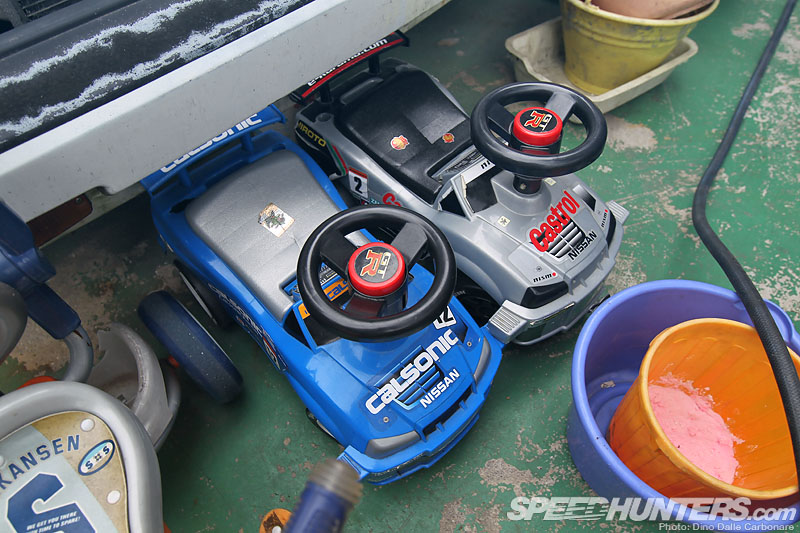 It looks like Sakai-san's son is already rocking some awesome wheels! With toys like this to play with there is no doubt he will grow up to become quite the car guy, or at least that is what his father is no doubt expecting.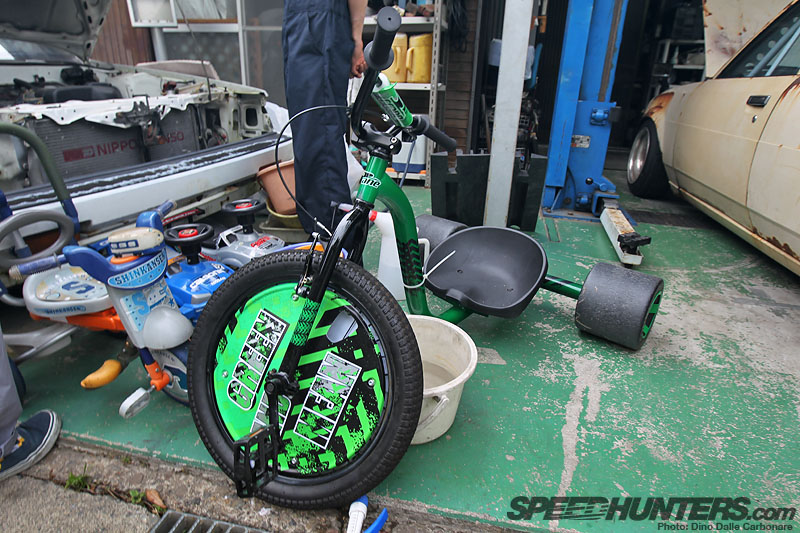 There was also a toy for the slightly more adult boys…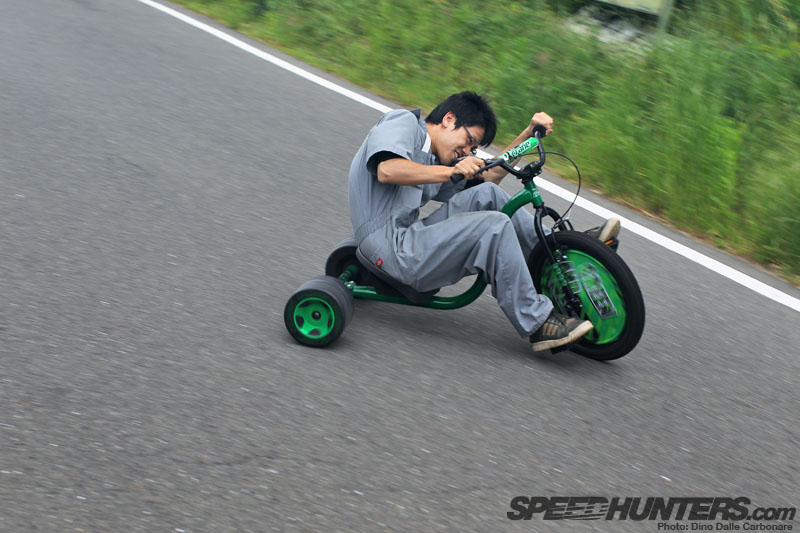 …as one of the mechanics is showing us here. With motorFIX sitting on a slight hill the incline of the road is just right to practice those drifting skills…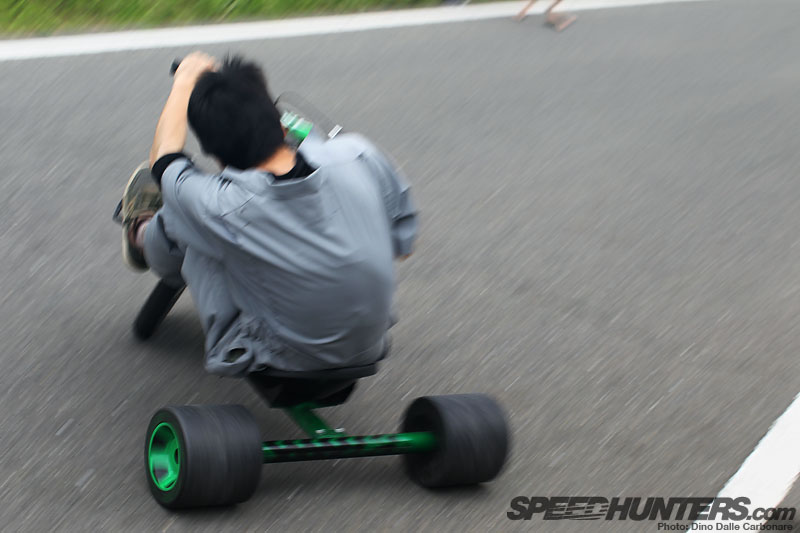 …during breaks! I always find it refreshing to see how chilled out shops in the countryside are to those in busy cities. Totally different and more relaxed atmosphere. If you try to slide one of these tricycles in Tokyo the Police would show up in a split second and give you a fine!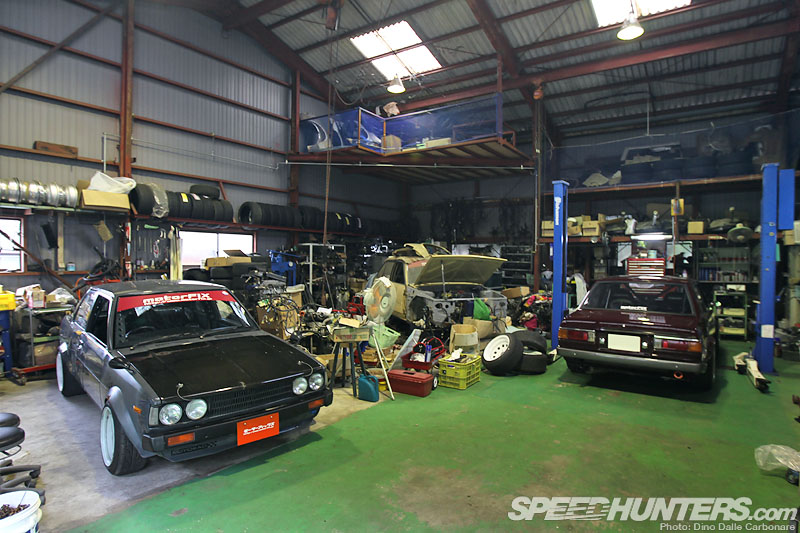 Sakai-san's work on Corollas has made him one of the most recognized names in the Japanese tuning scene and this is where all the magic happens. There is a lot of fabrication, restorations and of course engine swapping that happens here, all in an attempt to throw some charisma into these custom-built drift machines.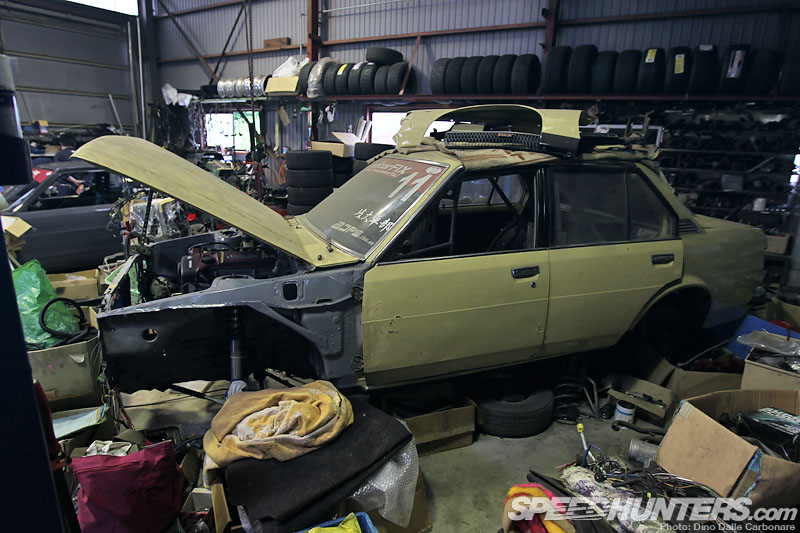 Take this TE71 project that Sakai-san is working on at the moment. This is a well used demo car, now in for a little powertrain upgrade…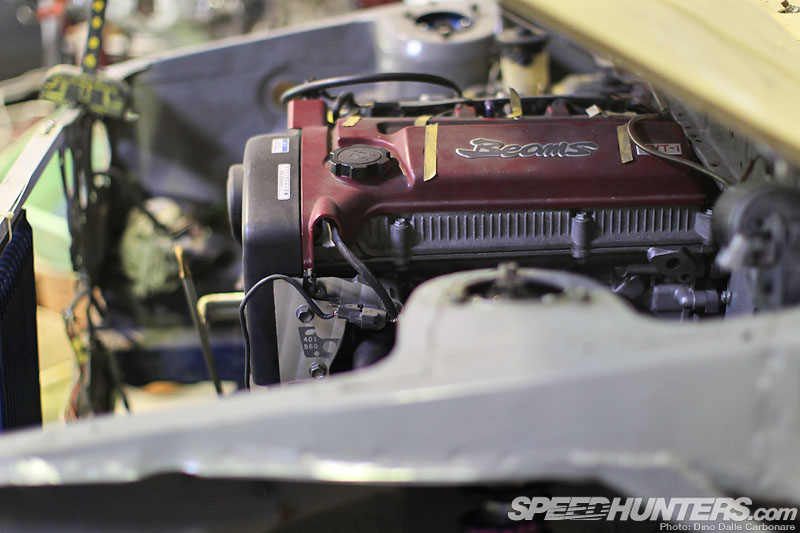 …one that will not only make the car a lot of fun to drift but…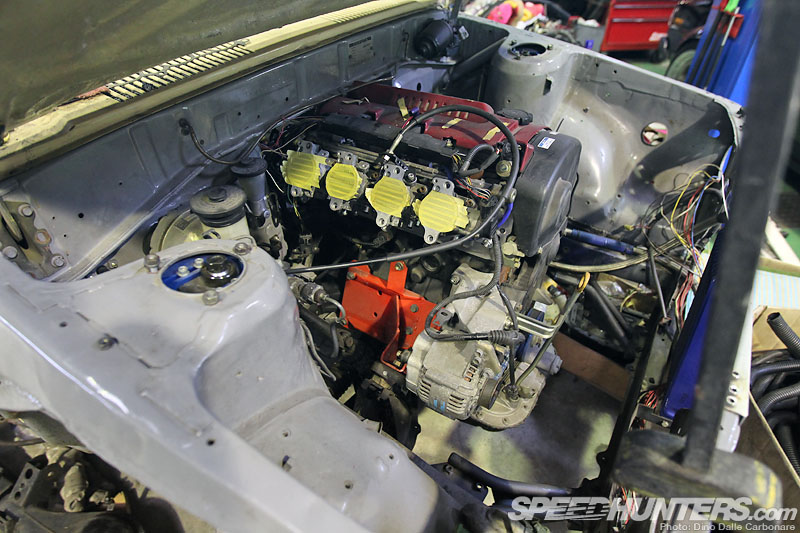 …at the same time give it a very unique character. Sakai-san likes to stick to Toyota engines, and he is quite lucky as there are so many amazing motors to choose from.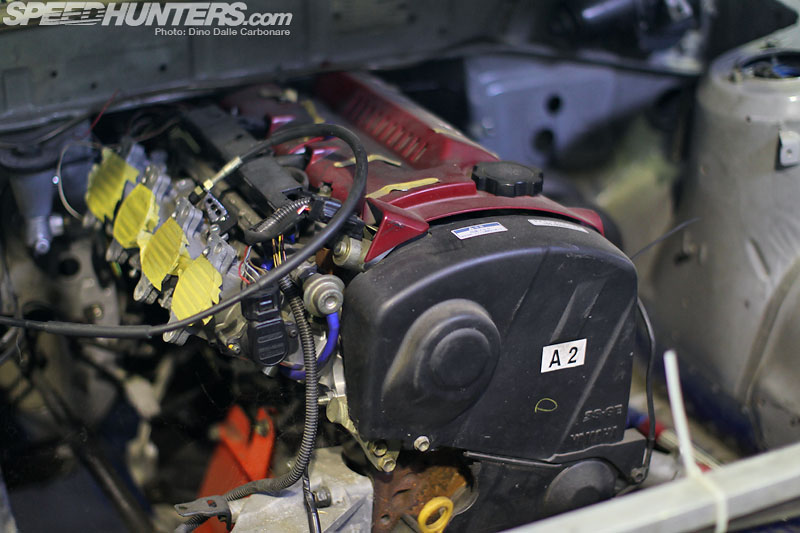 The Beams "red-top" 3S-GE is a relatively easy way to get 200 reliable horses, and with a few upgrades here and there can give a little more. When completed this Corolla is going to be a lot of fun I'm sure.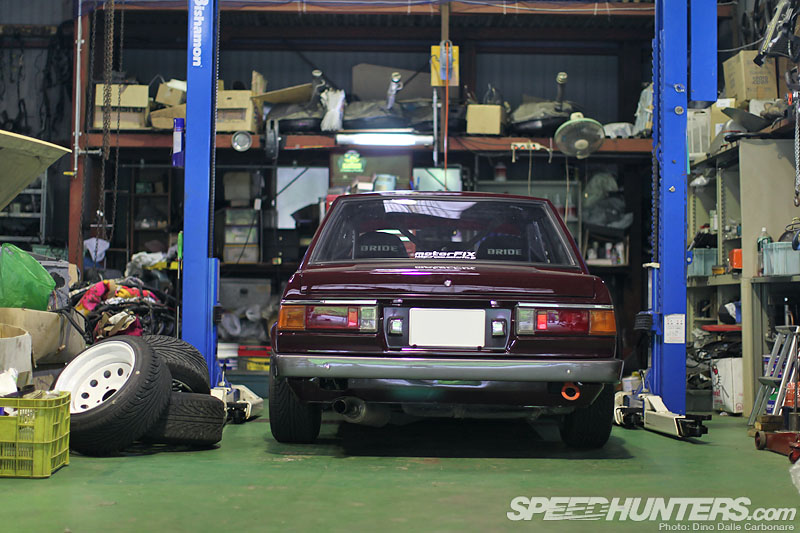 There is tons of stuff to look, aside from the cars of course. When I do these sorts of shop visits I just ask if it's ok for me to just wander around, take things in, look at the tons of parts that are laying around.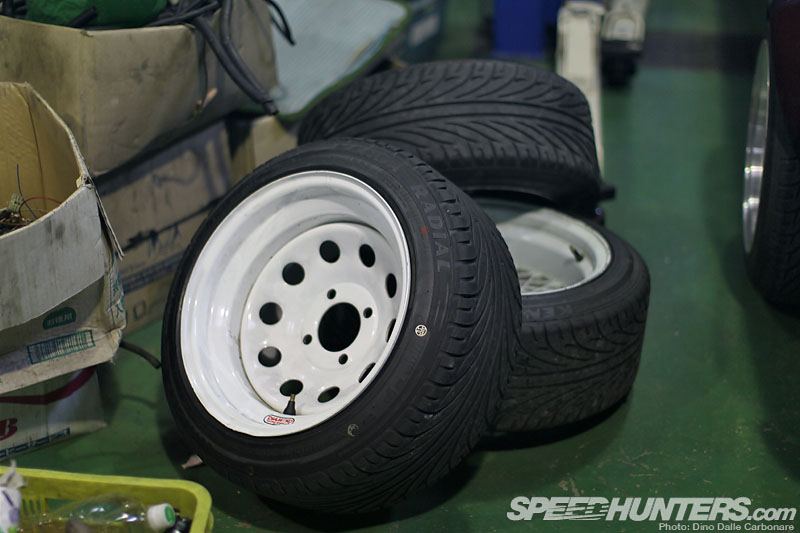 I've been seeing a lot more people using steel Diamond Racing Wheels in Japan lately, they offer a nice simple look and are a great match for any vintage or semi-oldschool ride. I've even seen these fitted to an S13 Silvia once and it looked sensational.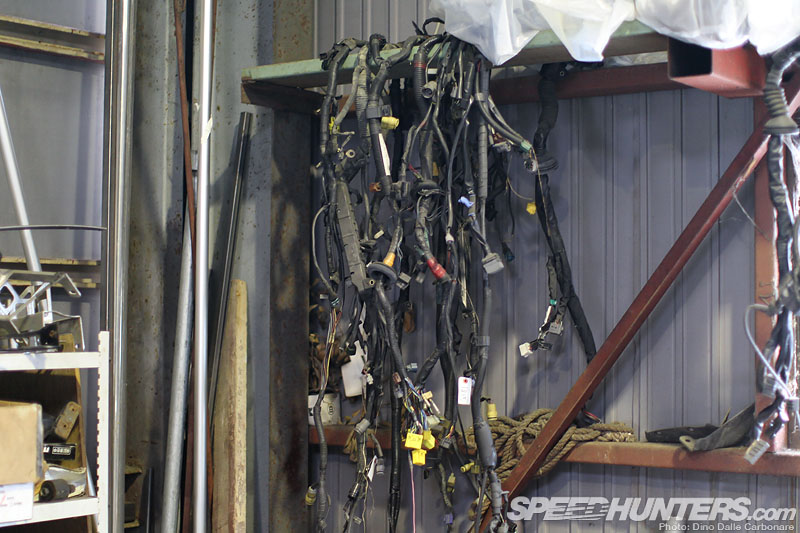 With continuous engine transplants happening at motorFIX it's not surprising to see the odd wiring harness lying around…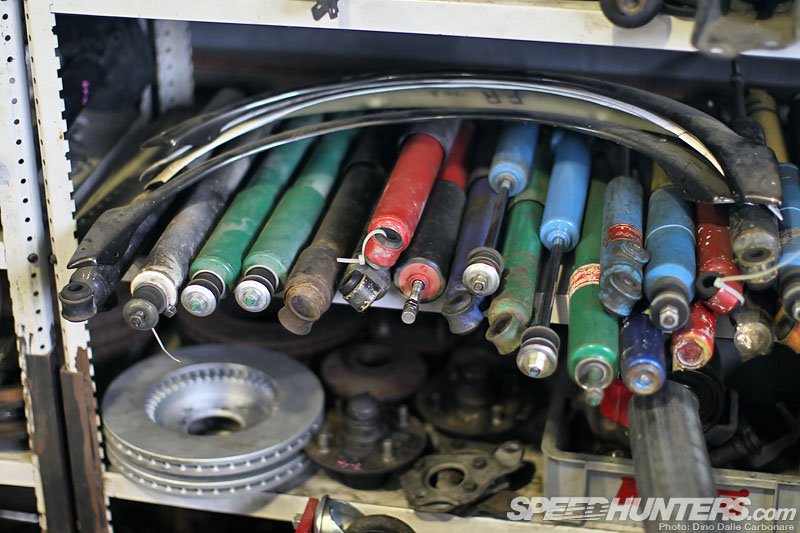 …and of course when building older cars that require a lot of custom work it's always a good idea to keep a good stock of various bits and pieces. Here is a small part of the vast damper collection that Sakai-san has accumulated…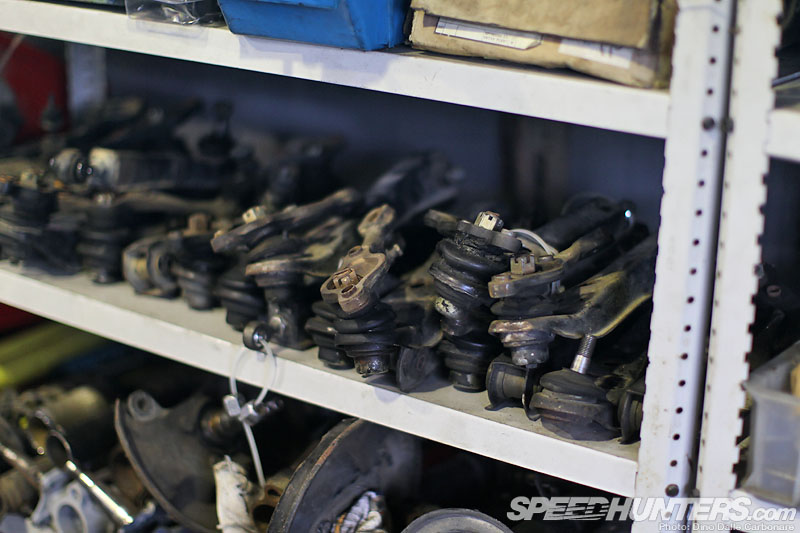 …along with links…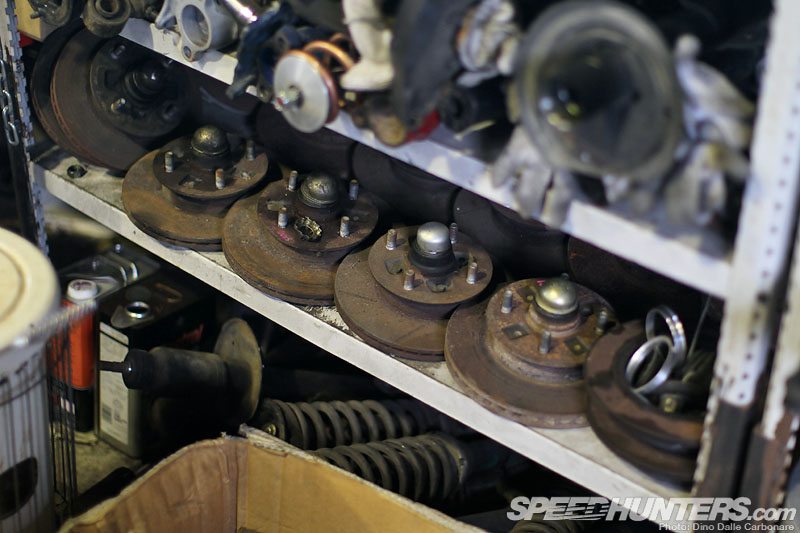 …hubs/brakes and anything else you could think of…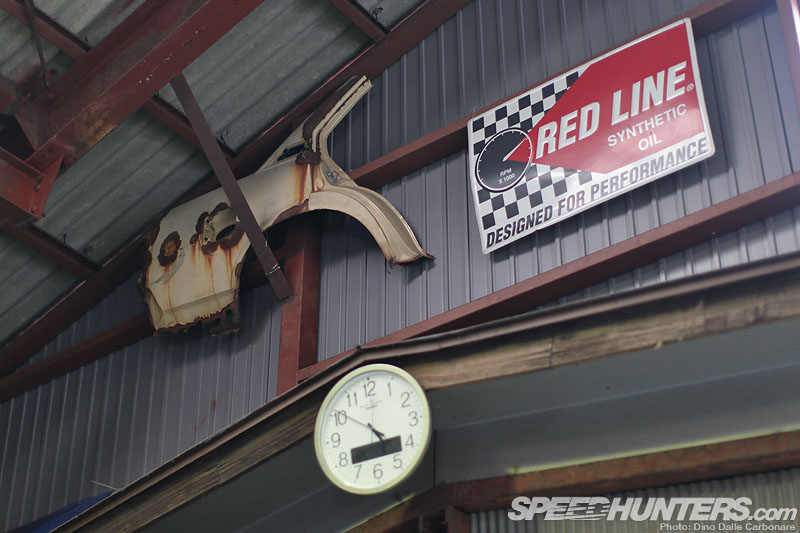 …even the odd body part!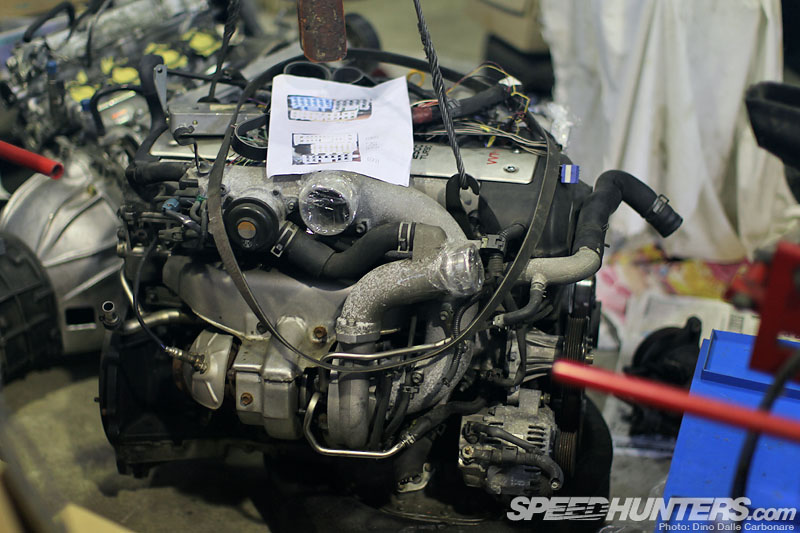 There were quite a few engines lying around, a sort of preview at the crazy swaps that Sakai-san is thinking about. Would be interesting to see where he plans to drop this 1JZinto!!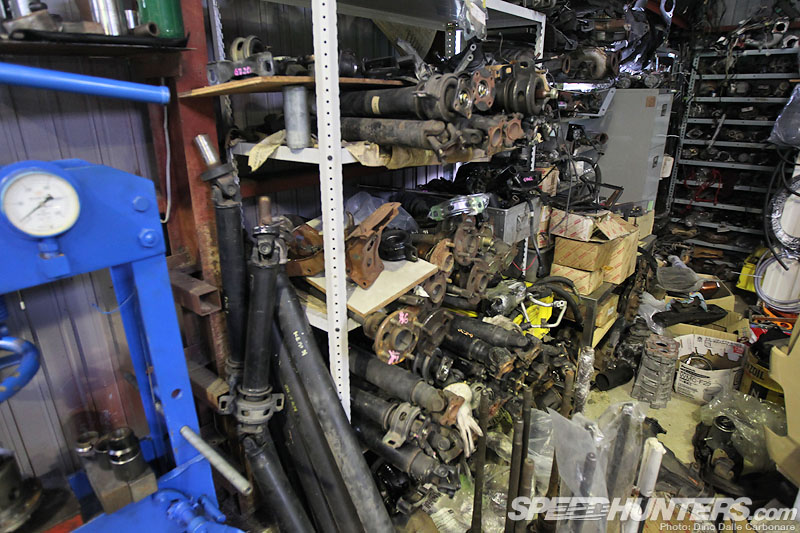 Check out just how many propeller shafts were stacked onto one rack! Superb stuff! It's like the shop doubles up as a warehouse for all the bits and pieces that might be needed in future builds.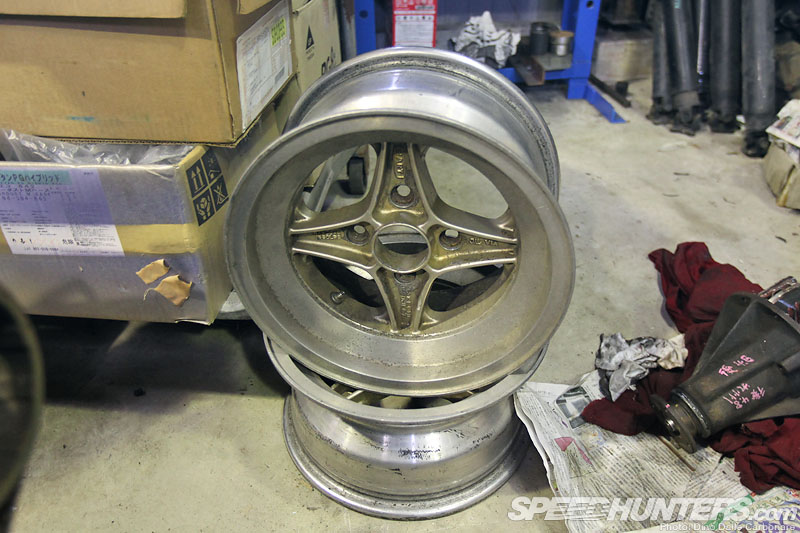 I came across a few oldschool rims like this pair of Hayashi 4-spoke Takechi Projects…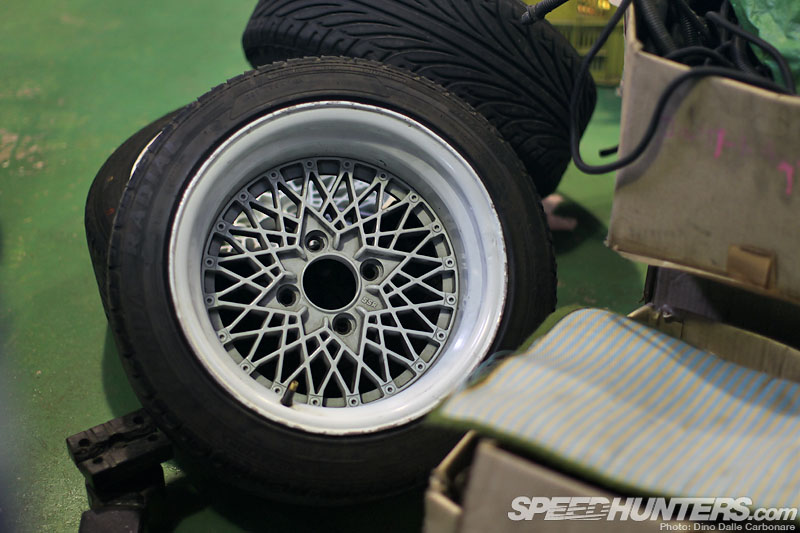 …and mesh SSRs. Sourcing the perfect wheels for your Corolla isn't enough of course…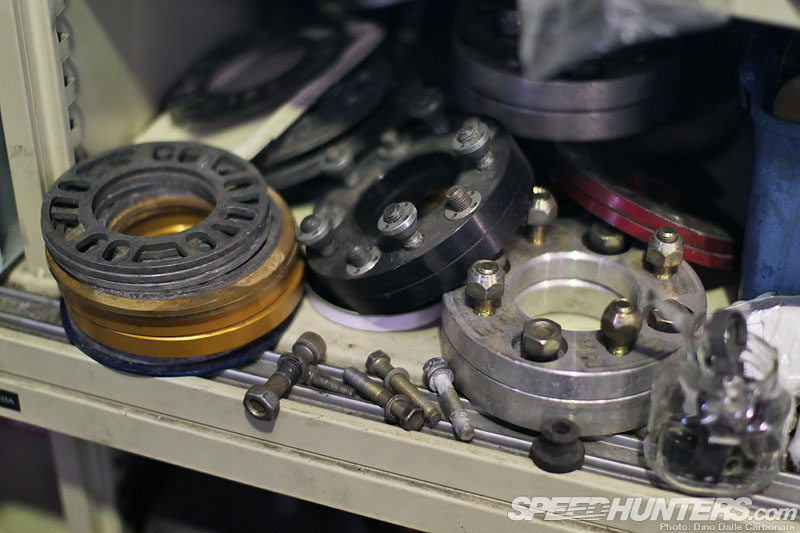 …there are many other things to consider like optimal tire-size choice to get the right stretched look and of course nailing the offset. The latter may require ample use of spacers or in some cases hub extenders, things that Sakai-san will no doubt be able to help out with!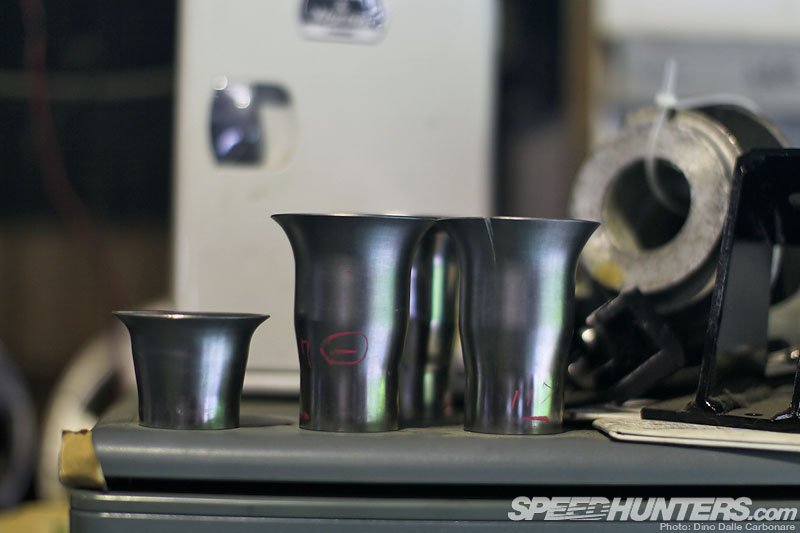 I wonder onto which engine these velocity stacks will be fitted? These were just prototypes they were working on, toying around with some various designs and shapes.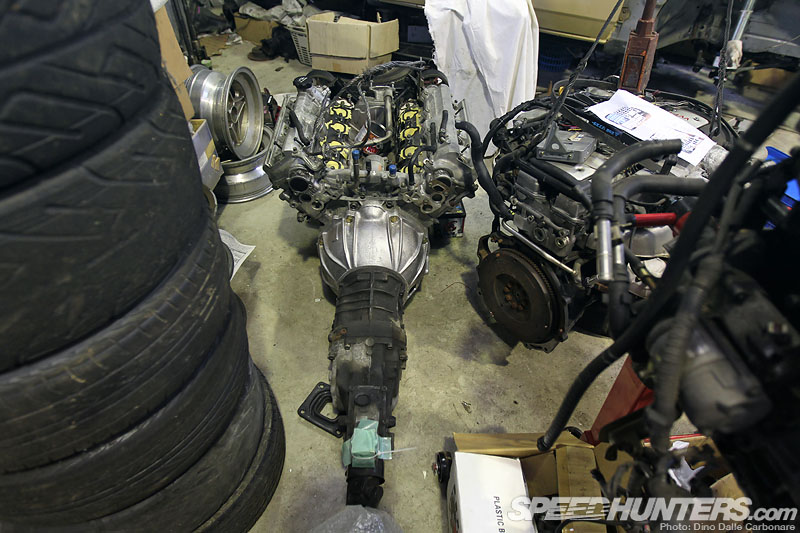 motorFIX of course, over the last year, have become well known for dropping the 1UZ-FE 4L V8 out of tons of Toyota and Lexus sedans…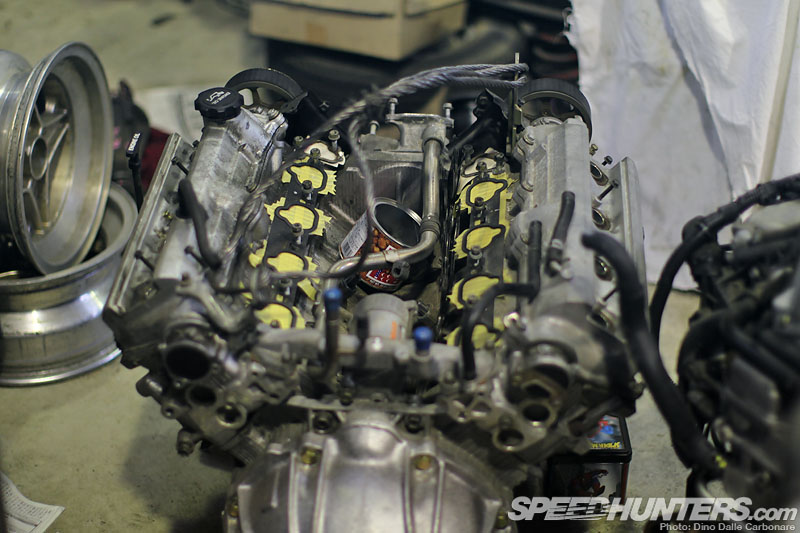 …into Corollas. This one was siting on the ground along with a custom-mounted R154 manual box.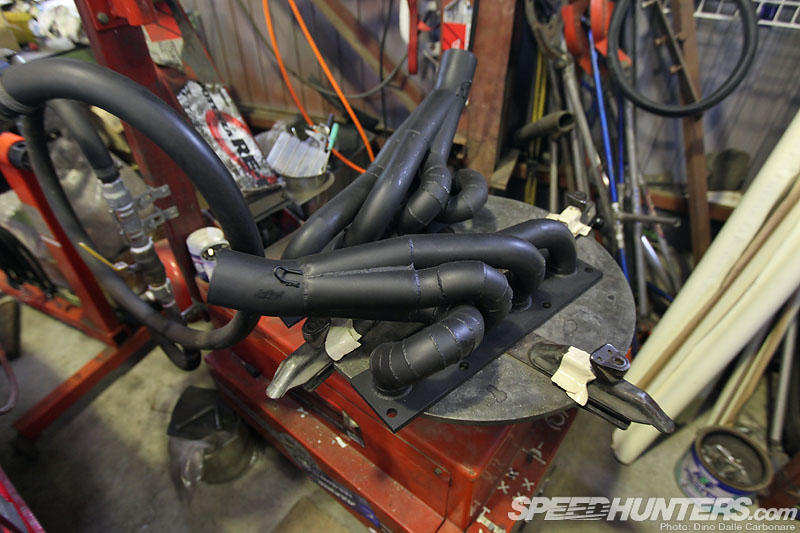 The engine will be fitted with a set of custom made exhaust manifolds and dropped into an upcoming project car…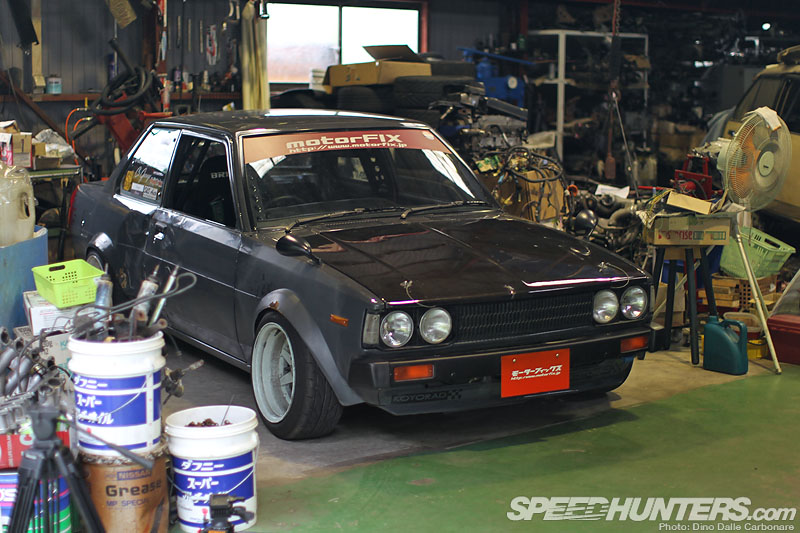 …that will sort of resemble the shop's main demo car. I won't go into much detail on this car right now as I've got a feature coming, so you will just have to check back soon and read through that to find out more info on this very special drift car.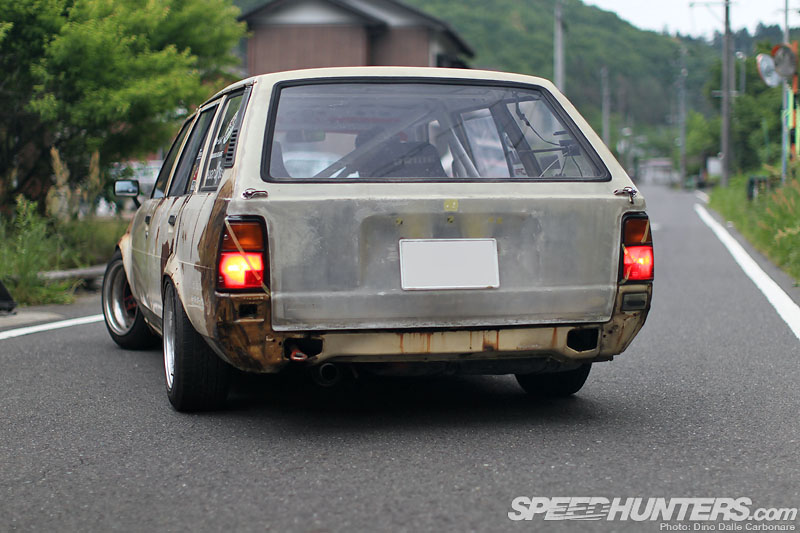 Back outside Sakai-san was kind enough to turn the wagon around…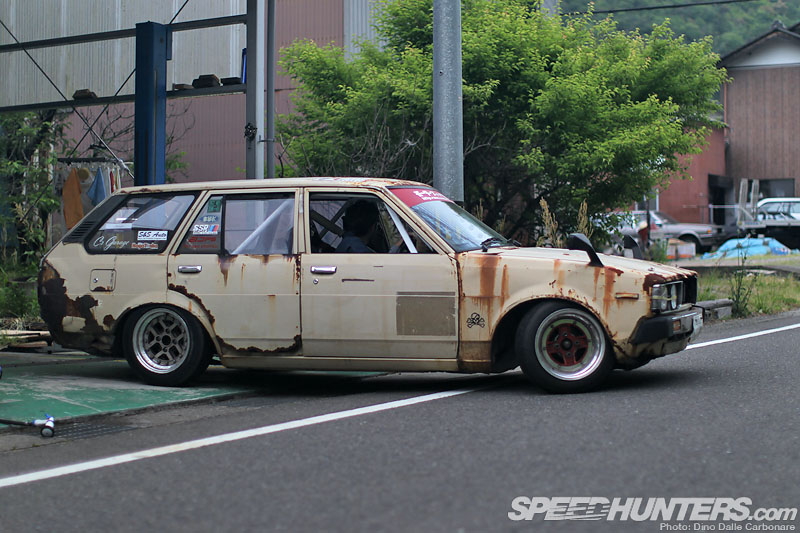 …and reverse it into his parking spot so I could get some front shots.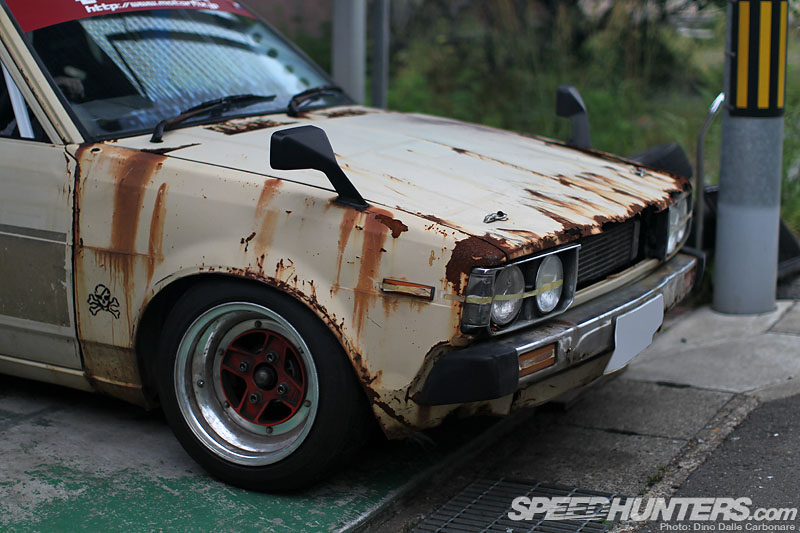 I've always though this car made a statement, kind of flicking the bird at all those meticulously built and clean drift cars that do more sitting around than actual drifting. This car proves that all you need is a sense of humor and a pinch of imagination to create a fun drift car.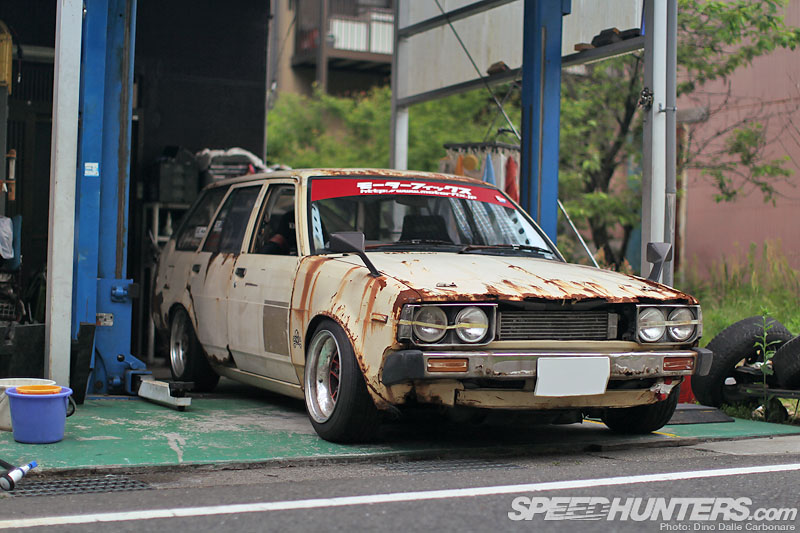 After all drifting is all about having fun with your mates out on tracks like YZ, motorFIX's local playground.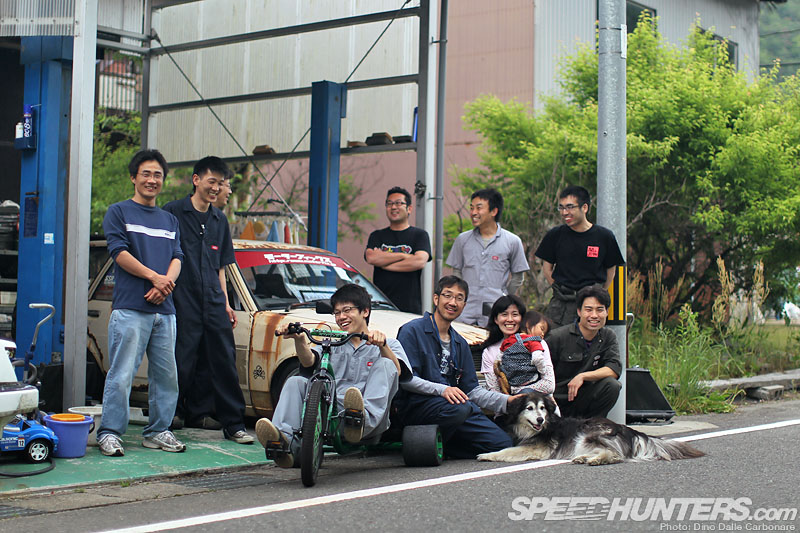 And having fun with their beloved Corollas is all these guys care about.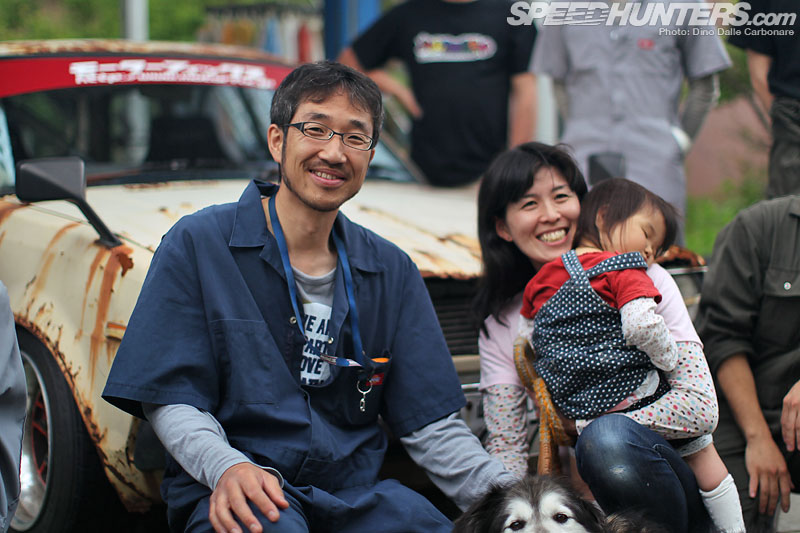 Big thanks go out to Sakai-san and his wife for opening their doors to Speedhunters and allowing me to bring a glimpse of their passion and love for all things Corolla and Toyota related.
Next up is a feature of Sakai's 1UZ-powered KE70, so I'm not done with motorFIX quite yet!
-Dino Dalle Carbonare