As July turns to August we put behind us what has been one of the busiest months of the year. Whether it was the madness of Gatebil, the marathon of Spa, or any other global activity the Speedhunters crew took part in – a lot went down this month. Before we attack August, here's some extra scenes from the month of July.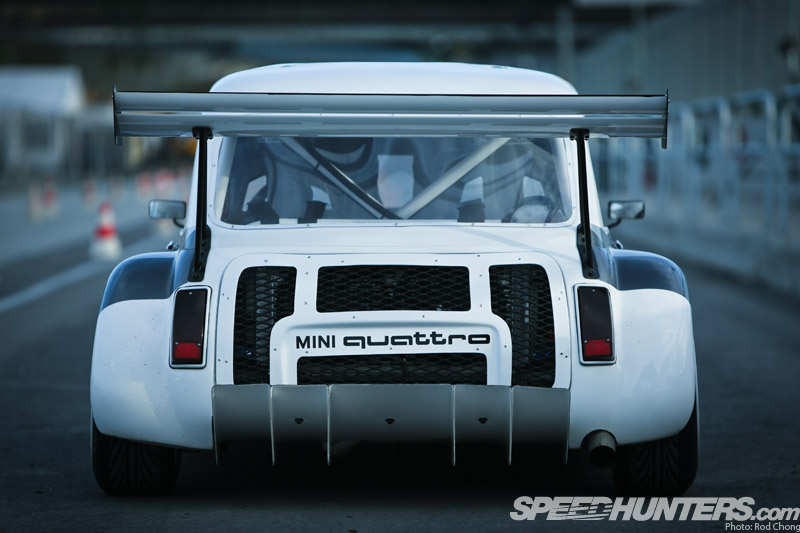 Let's first look at some of the extra photos from Gatebil.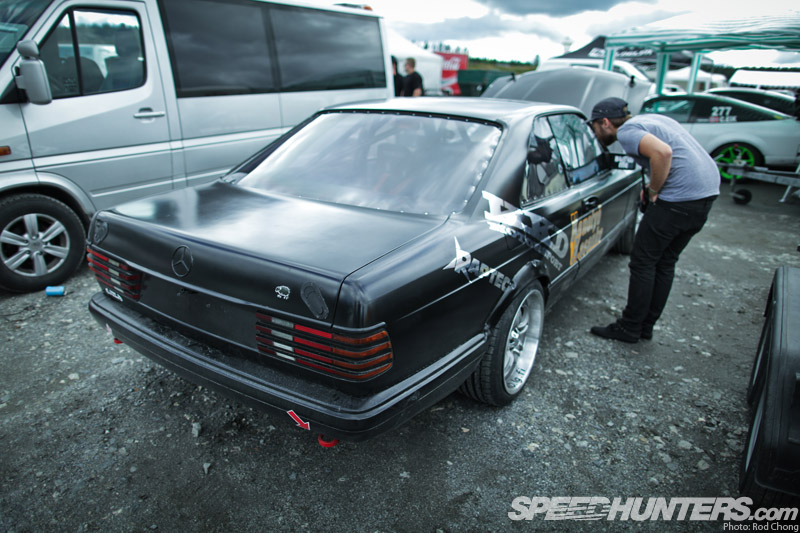 This was a typical scene for the Speedhunting crew. Here we see Sean Klingelhoefer checking out one of but many rule breaking, thought provoking build curiosities.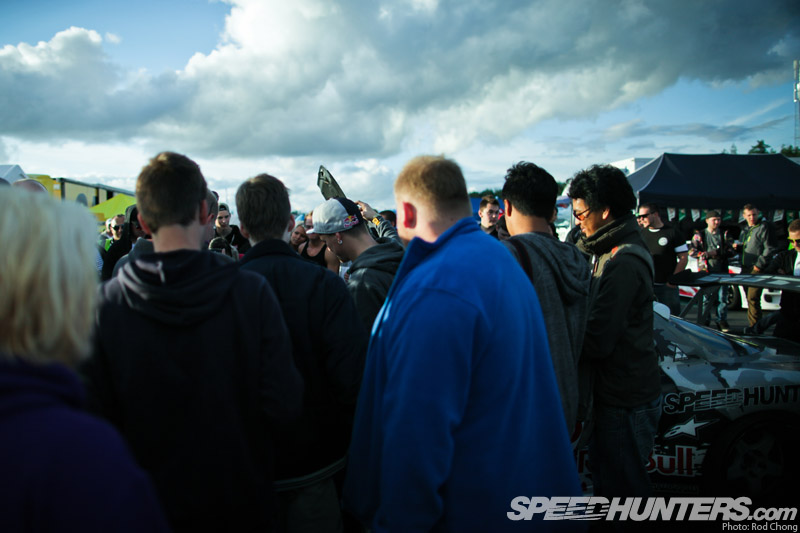 We were on hand with our cameras when the Madbul's quad rotor was fired up on Norwegian soil for the first time. The crowd around the car was so huge that it wasn't really possible to get a clear shot though.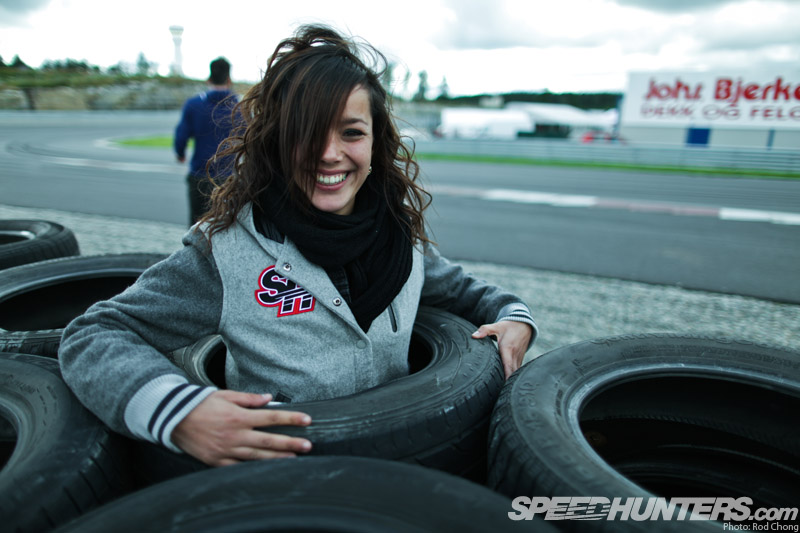 We were also on hand when Camille decided to uh… merge with one of the tire walls.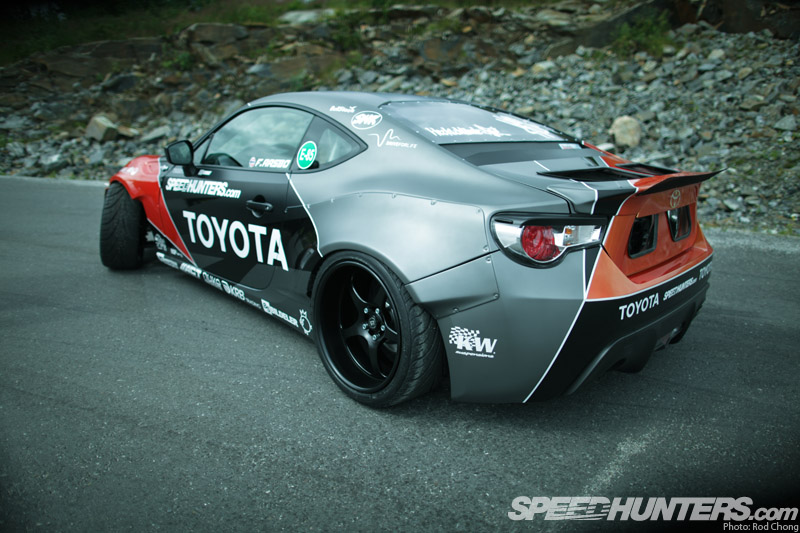 This was the exact moment we saw Fredric Aasbo's finished 86-X project for the first time. Man this car is amazing…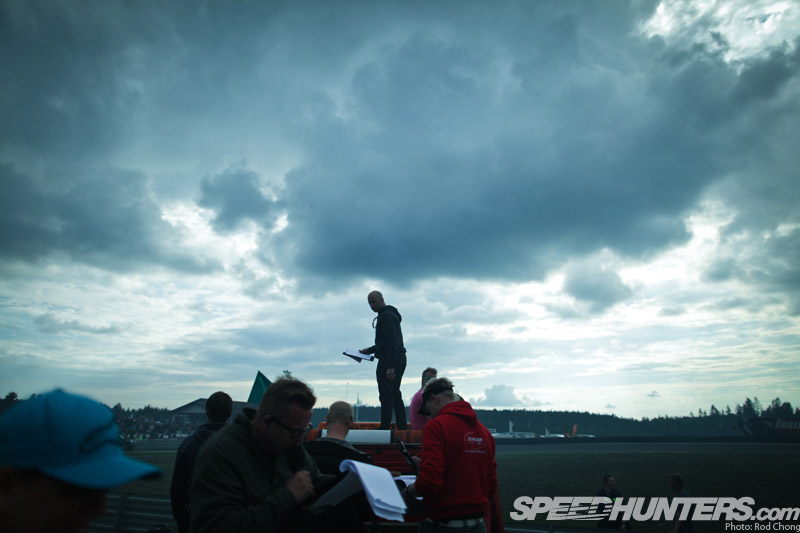 Fredric's Formula D boss, Stephan Papadakis was also on hand at Gatebil as a special guest drift judge. This was his vantage point during the competition.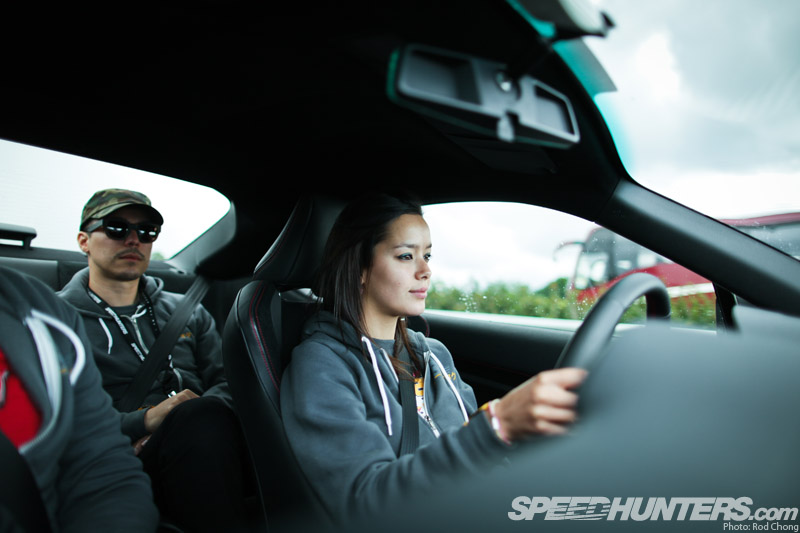 Camille Sebaoui got to try out our Toyota GT86 press car. Being a mechanic in the French Army, we were pretty sure she was up to the task of  handling this little pocket rocket.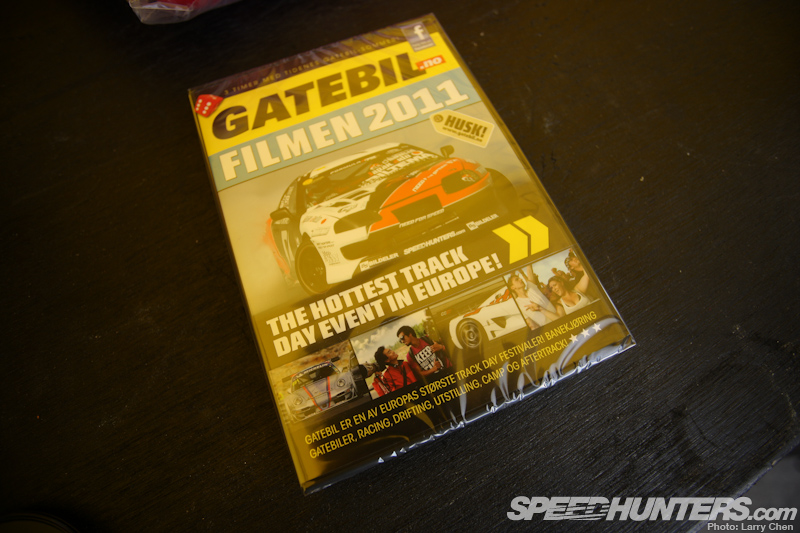 There was such a warm welcome to the team, especially after seeing one of us on the cover of the 2011 Gatebil DVD.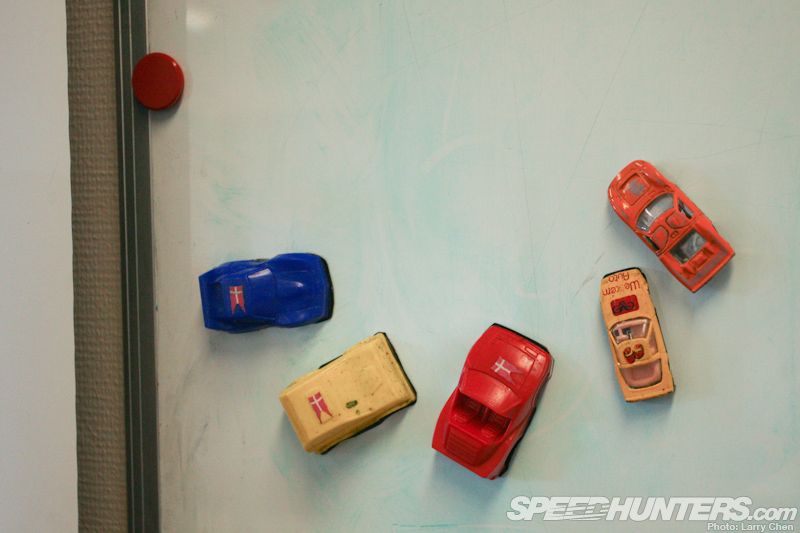 In the media check-in room there was this white board with what looked like car shaped dry erasers. They even drift their stationary.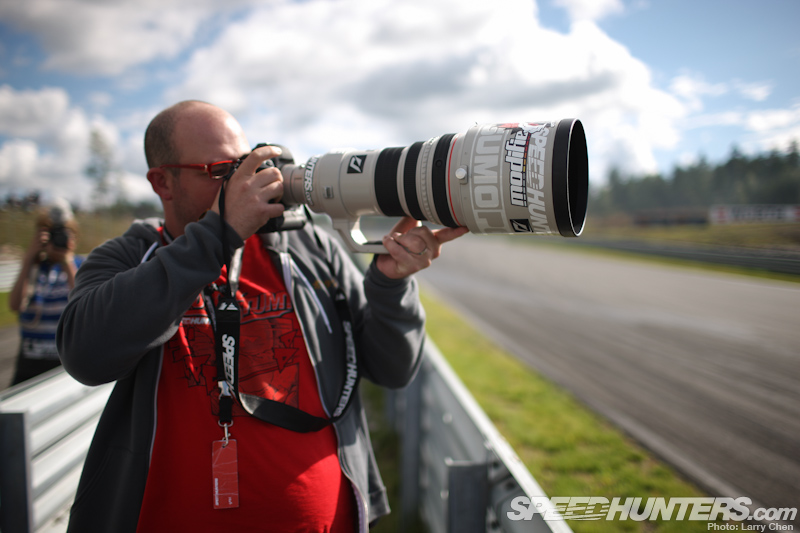 Dino is the only one on the team strong enough to hand hold a 400mm prime lens. Just look at those guns!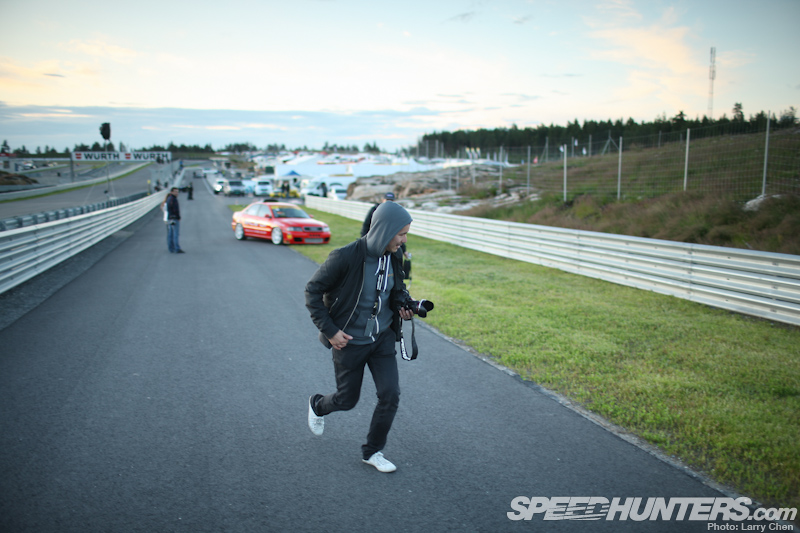 Our fearless leader ran from car shoot to car shoot to get behind the scenes photographs.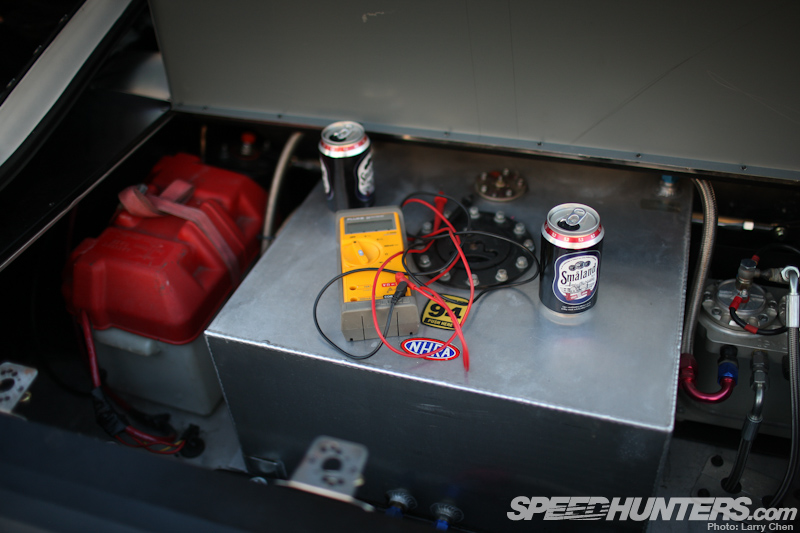 I may not always agree with the methods of Gatebil, but they somehow get things done one way or another.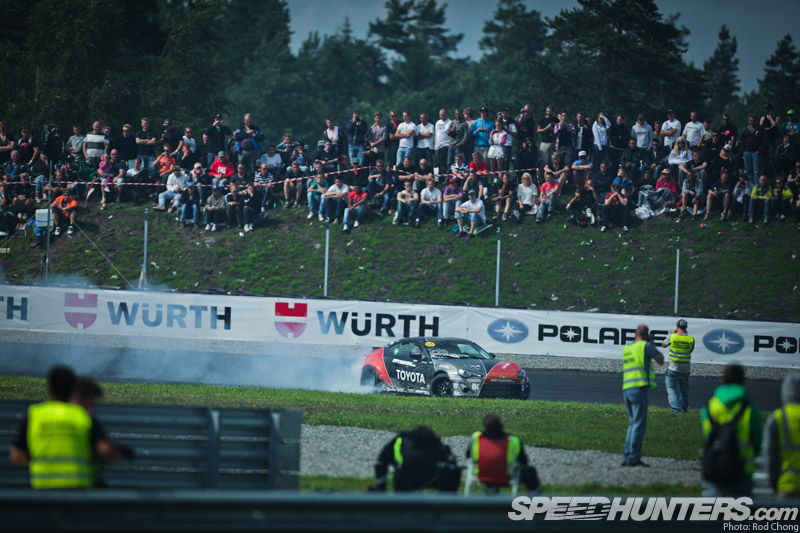 Fredric Aasbo gets his drift on. While the car didn't get that much running in at Gatebil, it still made a pretty good impression to the assembled 45,000 partying car fans.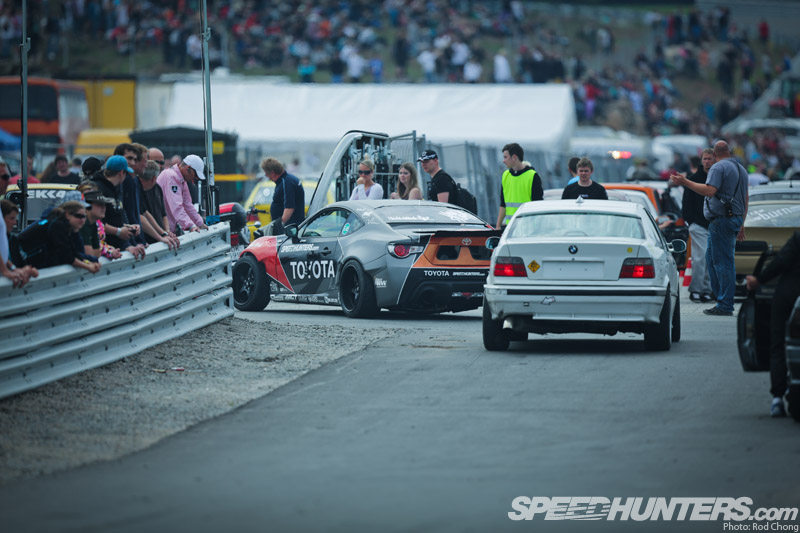 We're looking forward to shooting it again at Trax on September 2nd.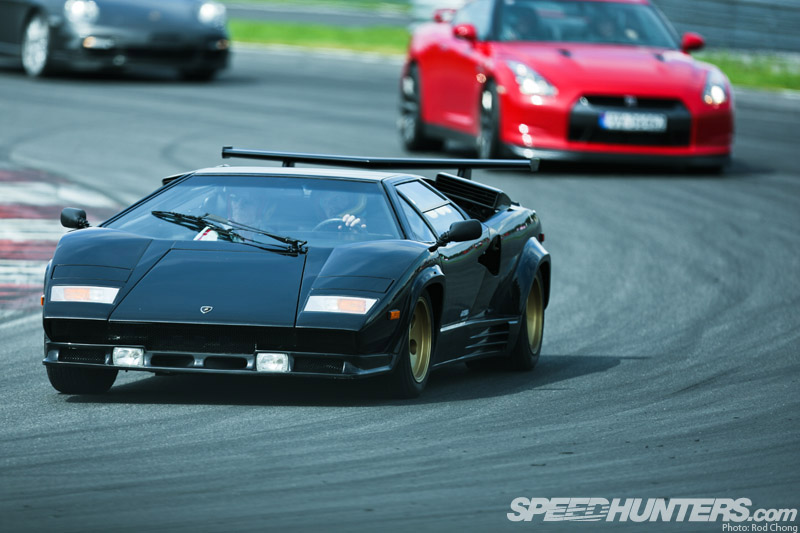 Gatebil is not only just for modified and race cars. The "Exclusive" class catered to all forms of high performance and exotic machines like this minty Countach.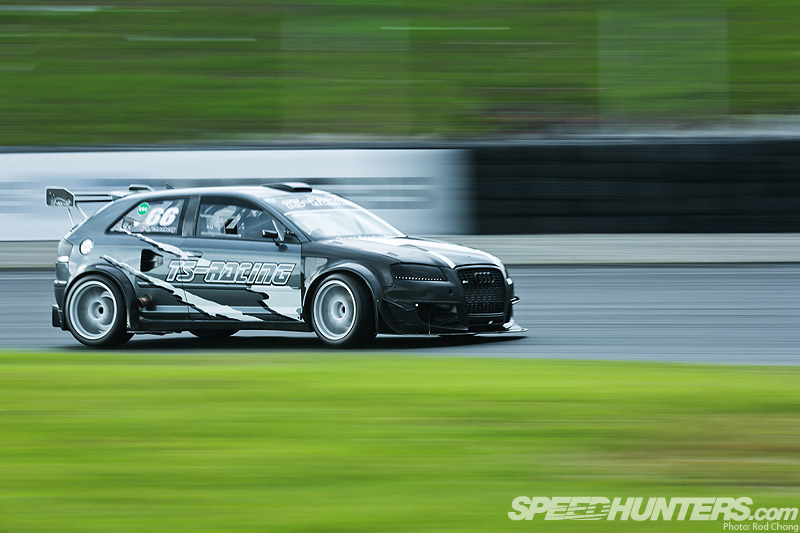 One of the tidiest builds at Gatebil was the TS Racing Audi A3. This is a very serious build.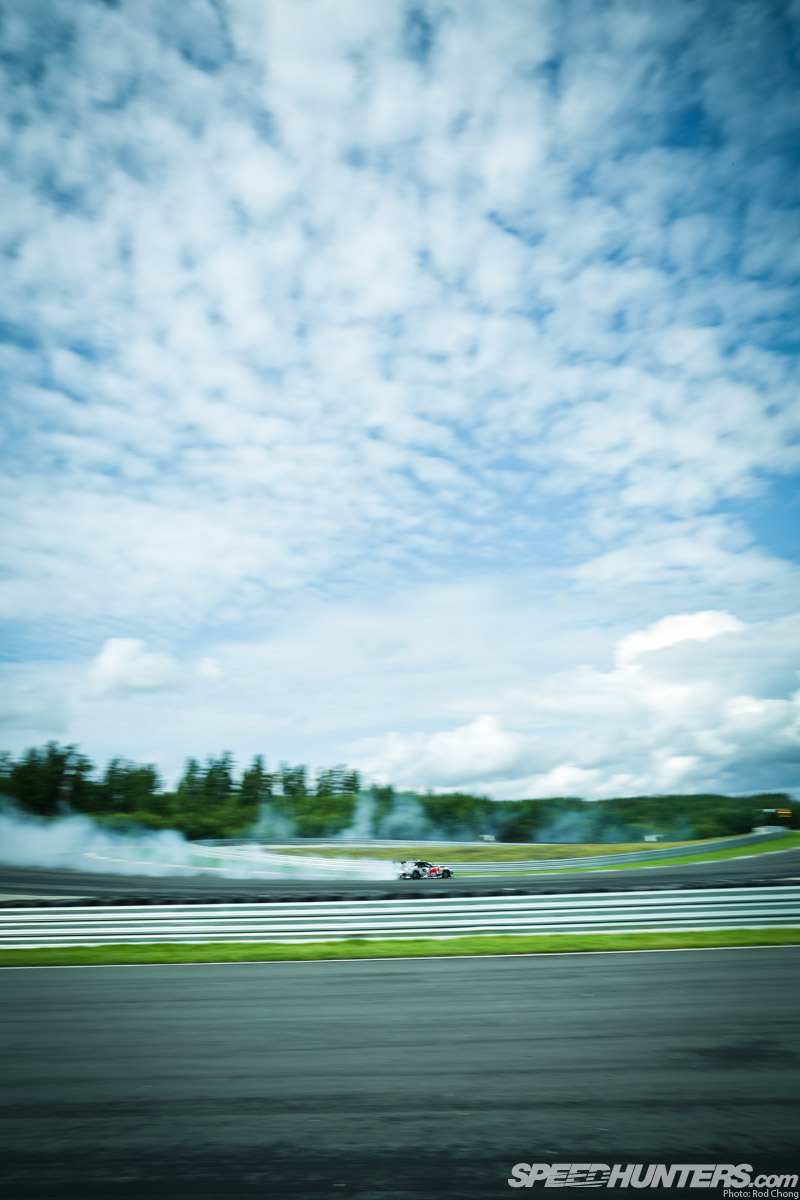 Until next year Gatebil!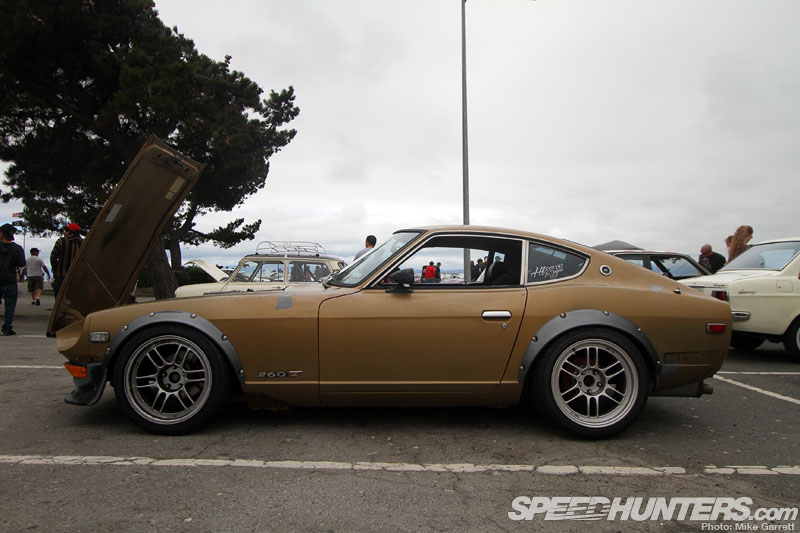 On the shore of the San Francisco Bay, Mike captures a Datsun 260Z with a five lug swap and a set of Enkei RPF1s.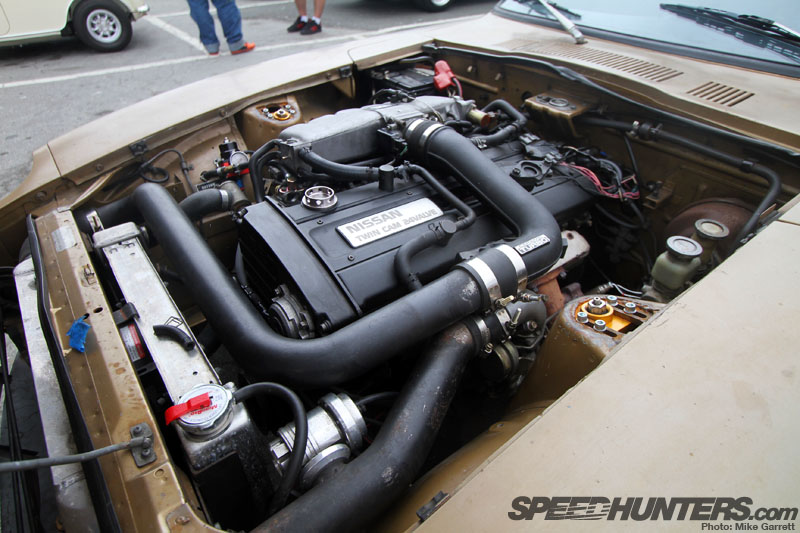 The Z happened to be equipped with RB Power to match its modern-sized wheels and brakes.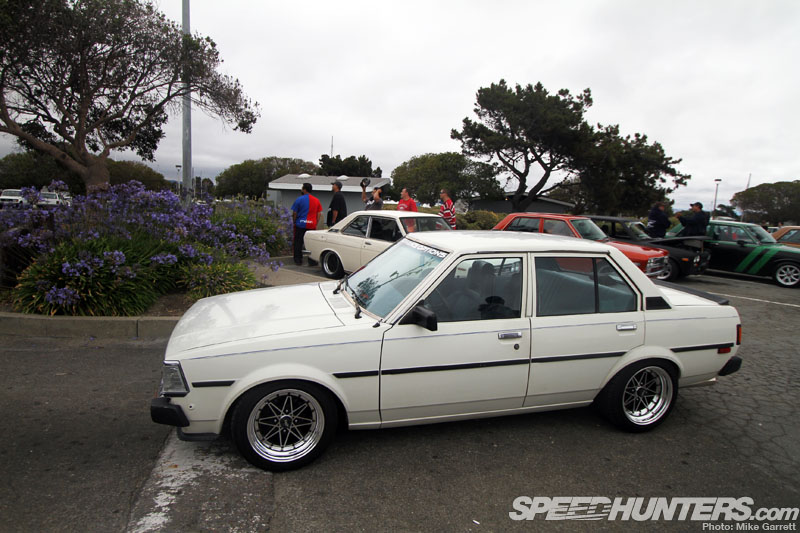 There was a lot to love for fans of the 70-chassis Toyota Corolla this month. Here's one more, spotted at the Bayline Gathering.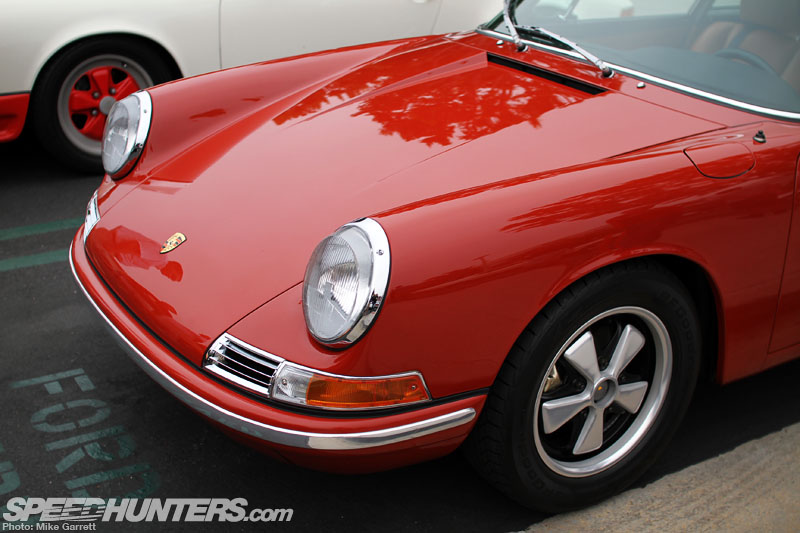 Narrow and beautiful. A Porsche caught at Cars & Coffee.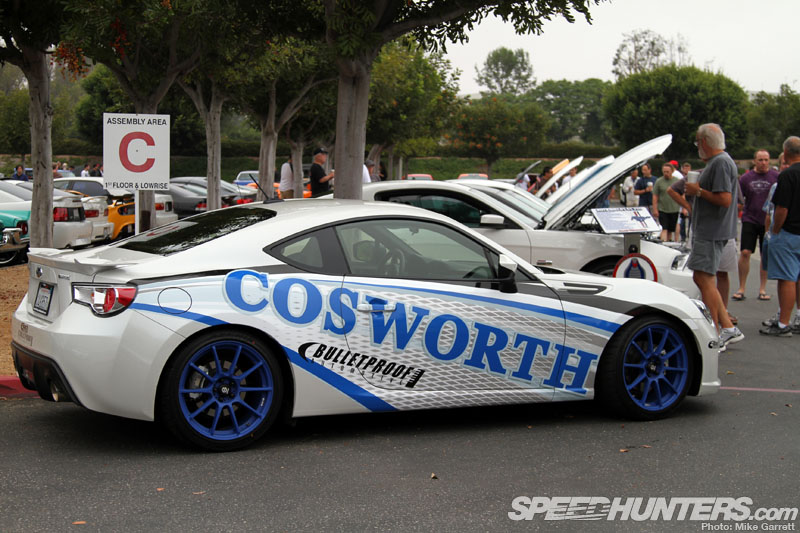 Here's a side view of the Cosworth-colored Subaru BRZ.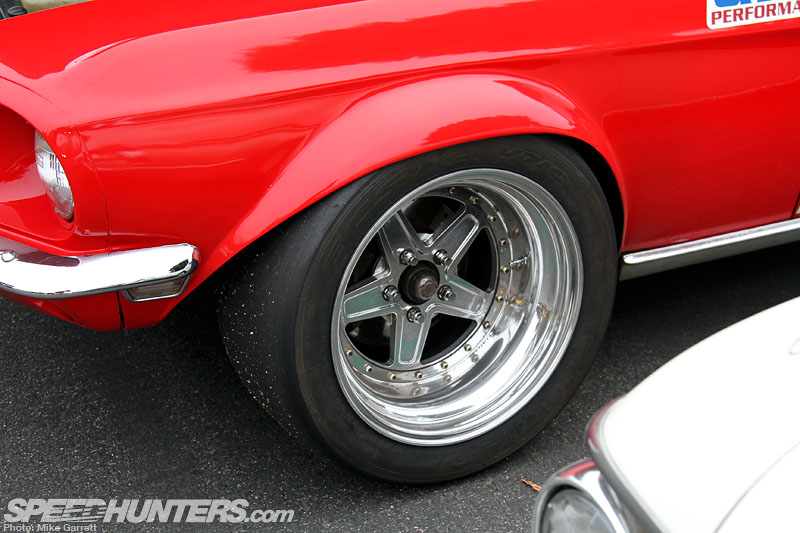 Slicks on the street. No big deal in California.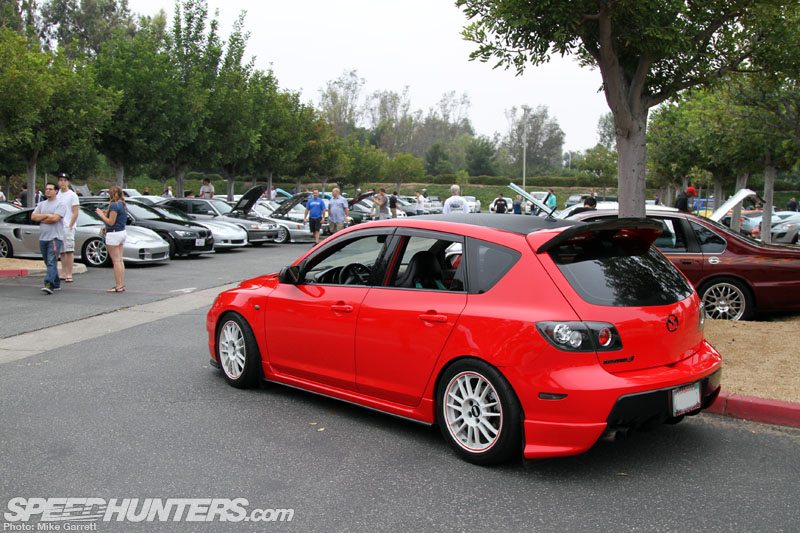 One more sighting from Cars & Coffee – a MazdaSpeed3.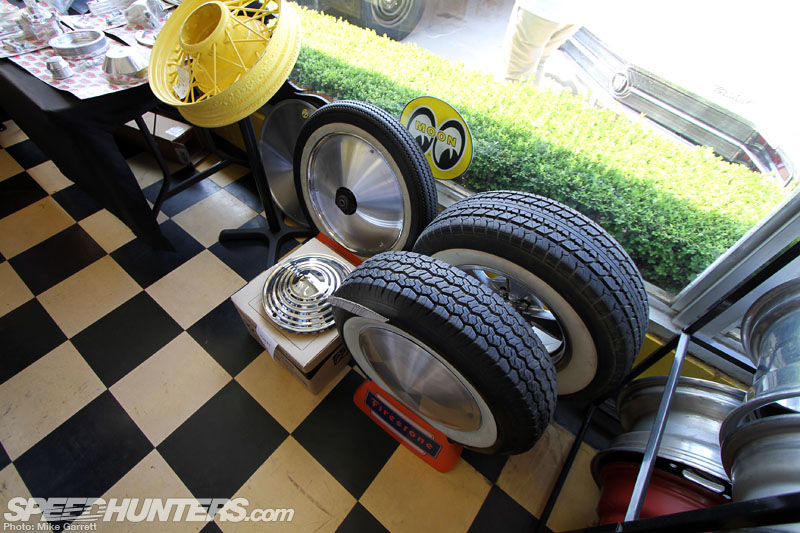 Moon Discs and white walls beckon to window shoppers in Santa Fe Springs.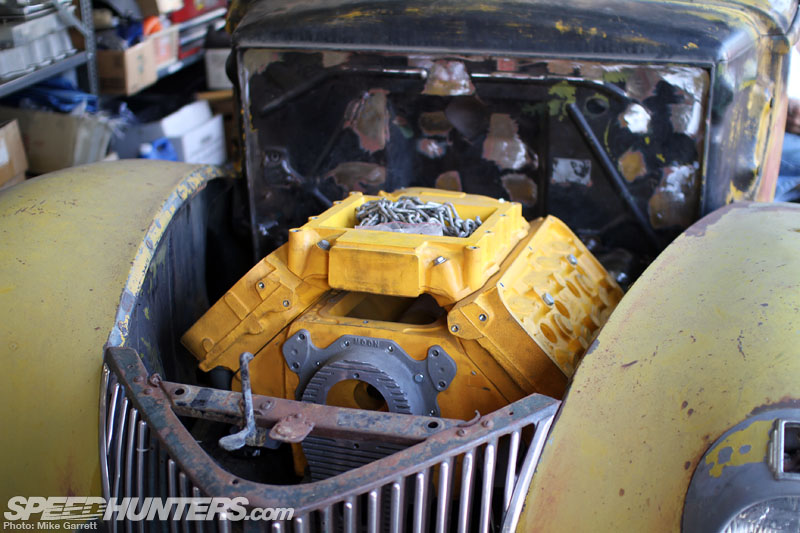 A new project in the works by the team at Mooneyes USA.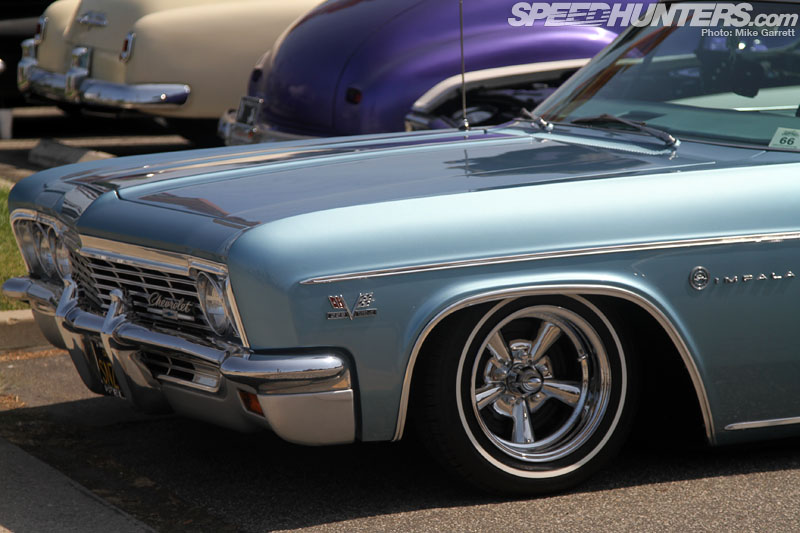 Summer in SoCal means cruising.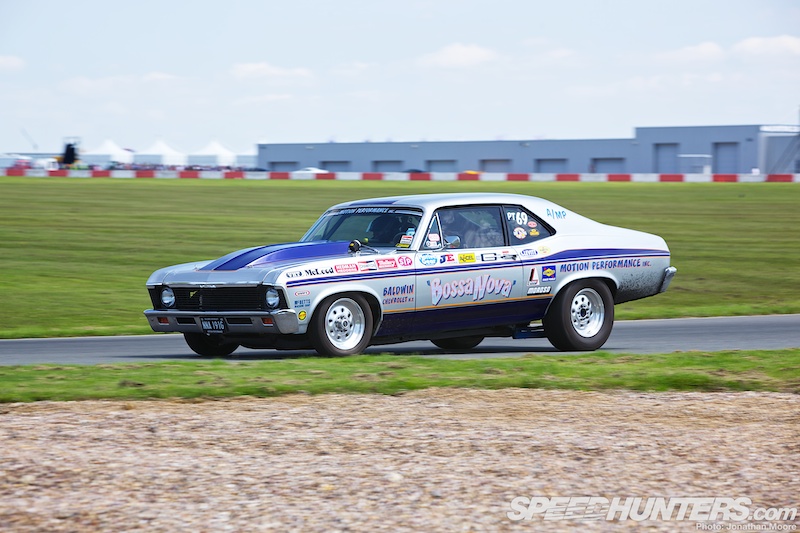 There was some US muscle pushing around the in-field training circuit at Silverstone during the Classic festival…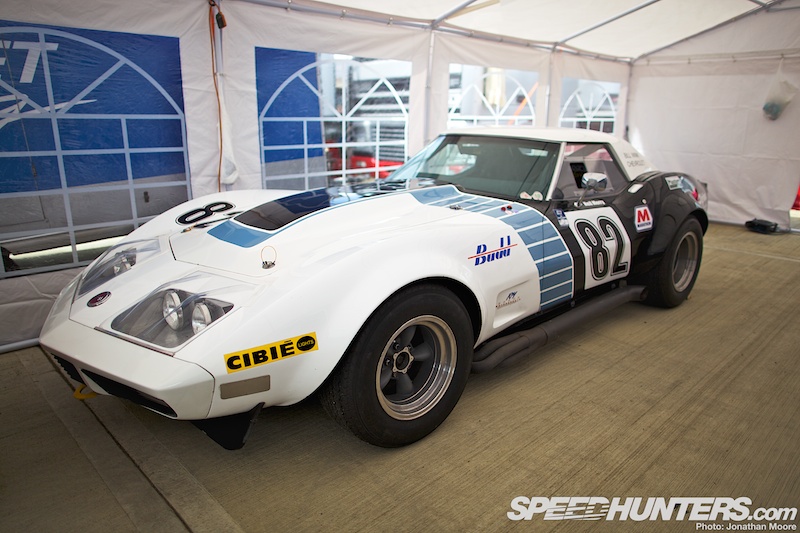 …whilst this 7.4-litre '73 Corvette was taking part in the World Sportscar Masters race on the Grand Prix track.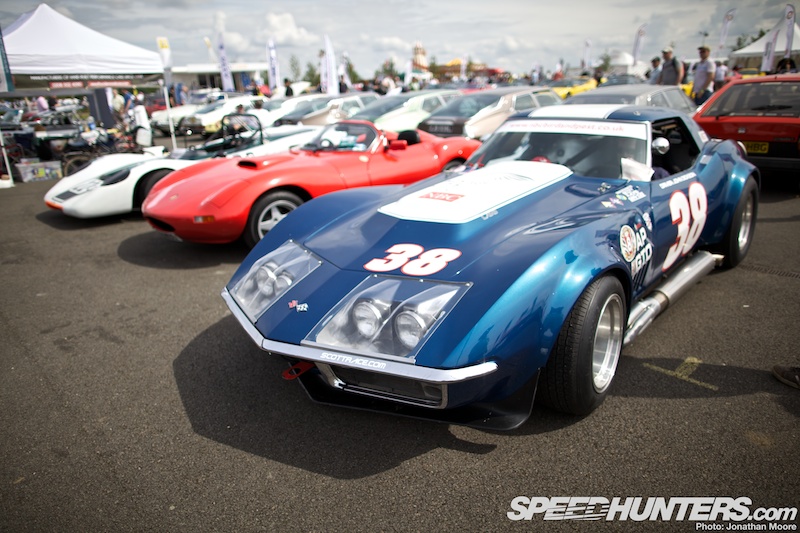 The car clubs were out in force, with a huge range of cars from dozens of manufacturers. Both road and race versions were on show.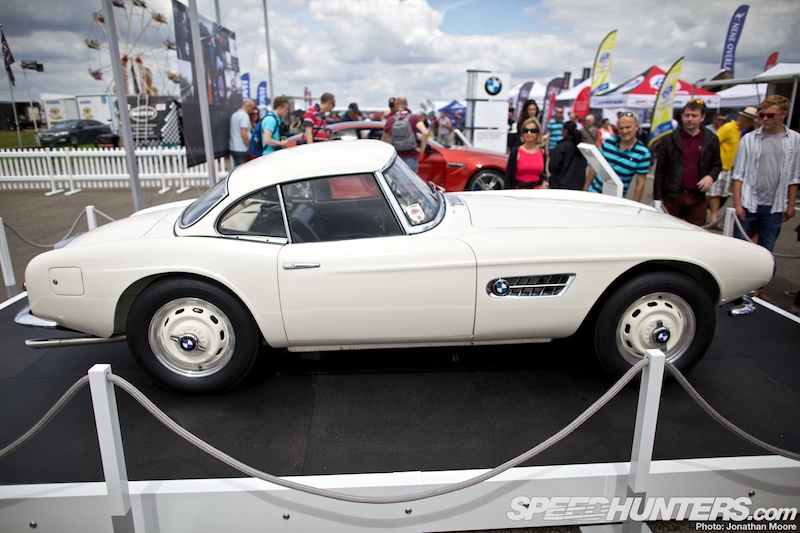 Modern manufacturers brought along examples of their older cars to show off alongside their current models…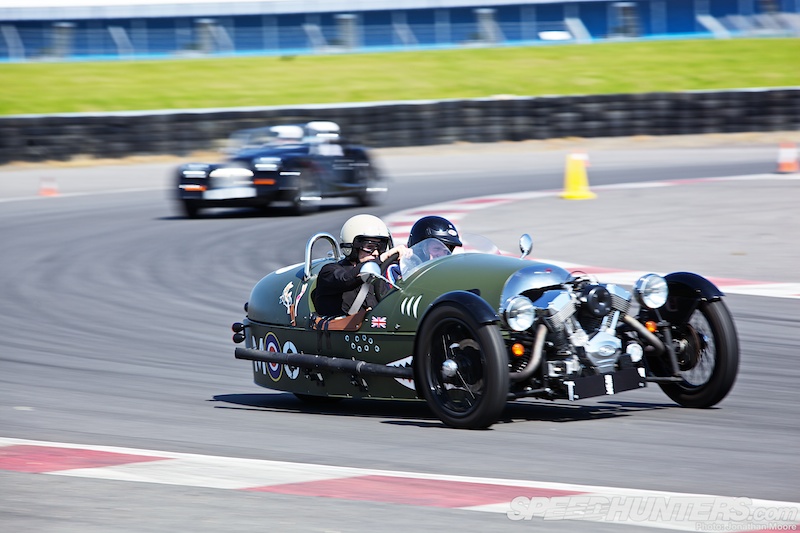 …though the current models of some modern manufacturers hadn't changed in 50 years, like the Morgan three-wheeler!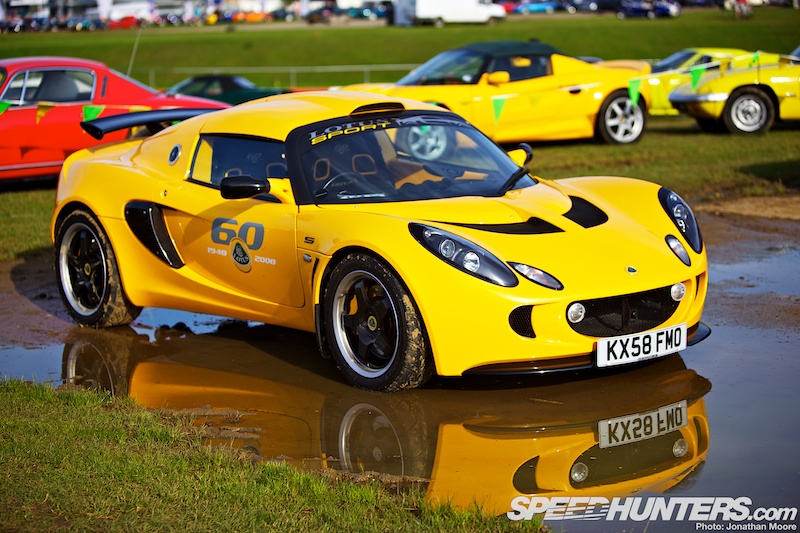 Silverstone was still showing the effects of the weather that blighted the Formula 1 race at the track earlier in the month…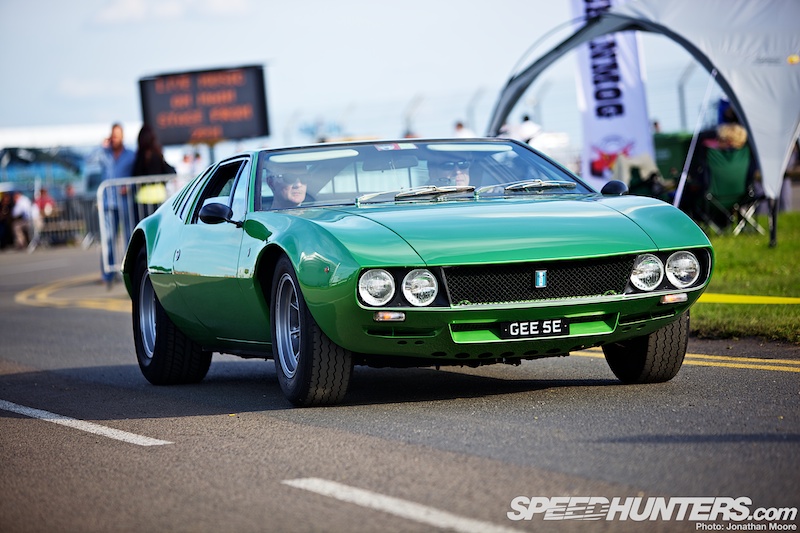 The mass parade of Ferrari F40s was amazing, but there was plenty of other exotica to be found around the site.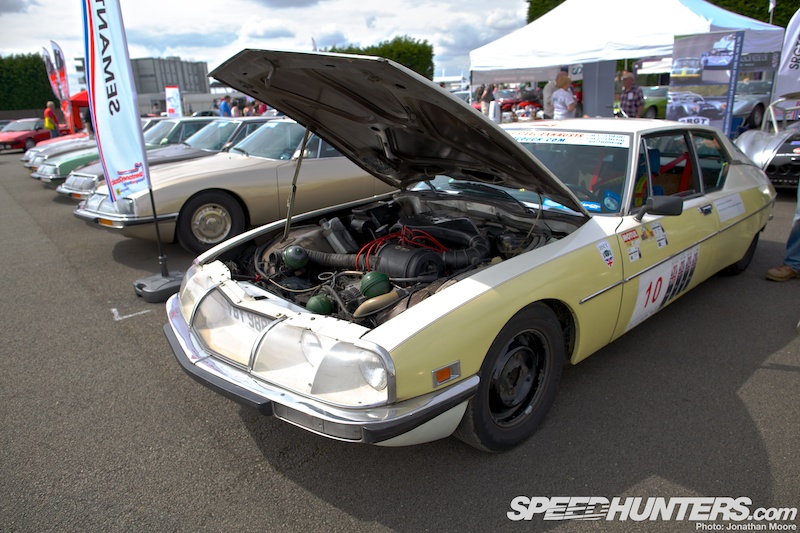 And also some crazy swaps: like this Citroën SM that had a Maserati engine dropped in!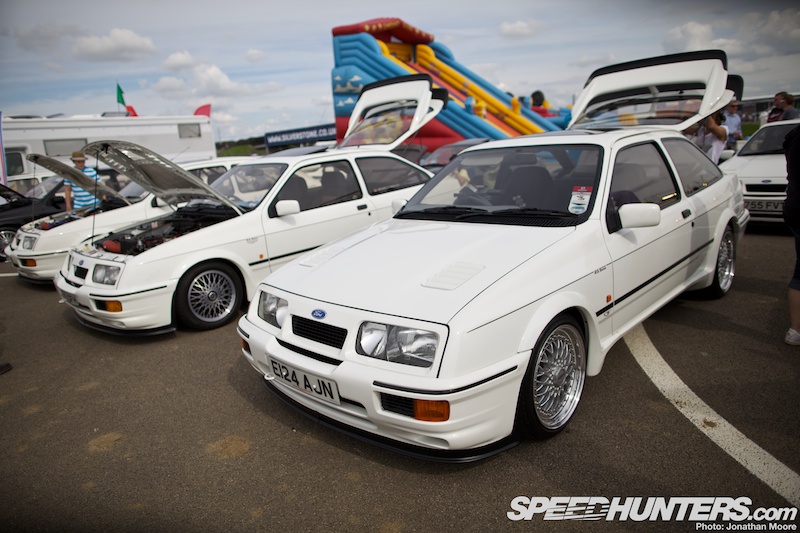 Owners of Ford Sierra RS500s lined up, showing the road-going version of the monster touring cars that would be racing out on track.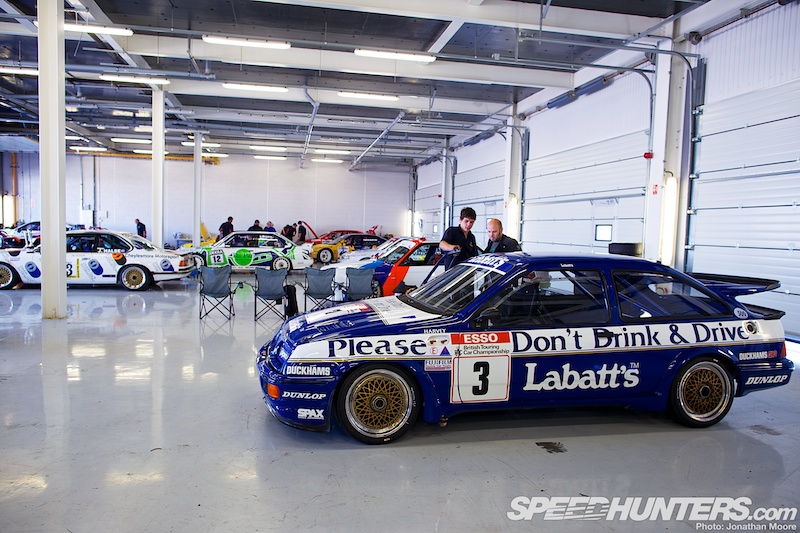 Half a dozen Sierras were taking part in the Touring Car Trophy, which featured tourers from between 1970 and 2000.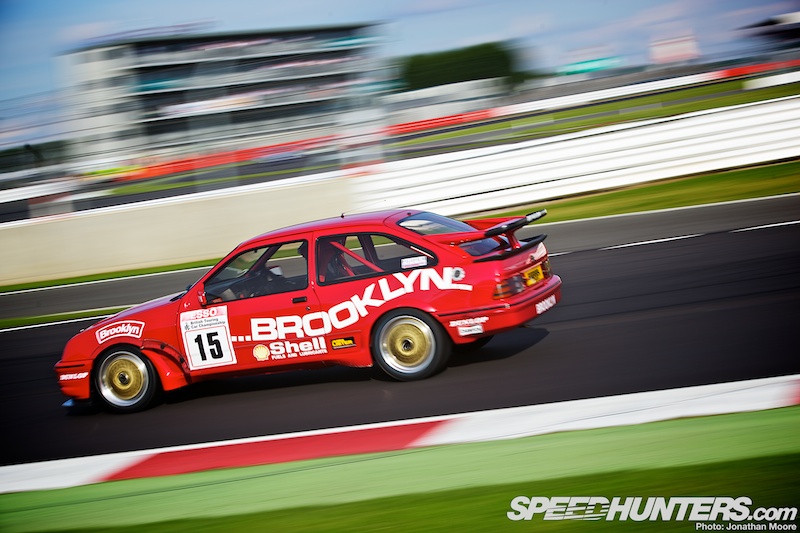 The Sierras were on fine tail-happy form – the highlight of the big grid.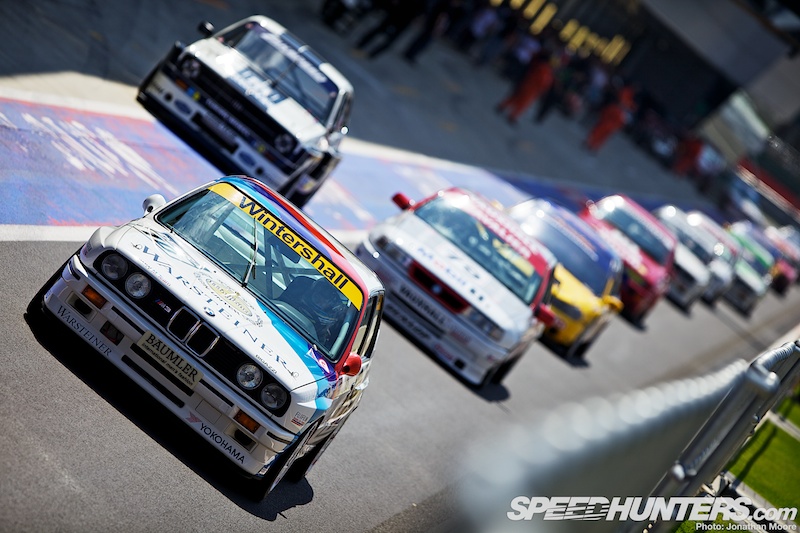 Over 40 cars took part, including everything from '70s Escorts to '80s Jags and '90s Vauxhall SuperTourers. A sextet of M3s took in BTCC, ETCC and DTM variants.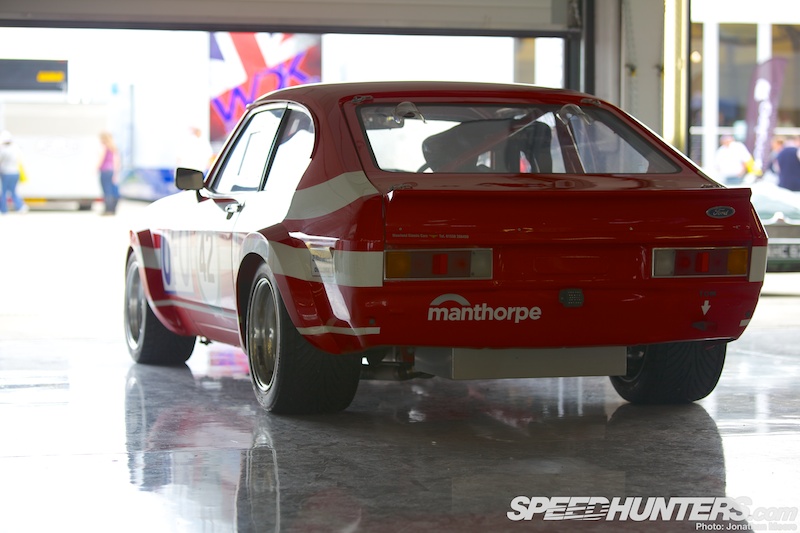 As with so many of these historic series, it gives you the chance to see a complete evolution of a category of racecar across the decades.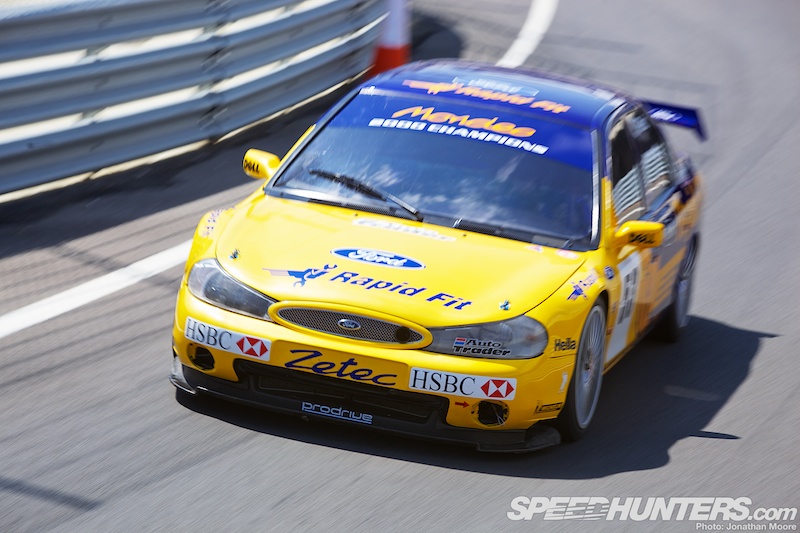 The SuperTouring era of the late '90s was a glory period for Touring Cars: low-slung, high-tech rocketships that were a world away from their rep-mobile origins.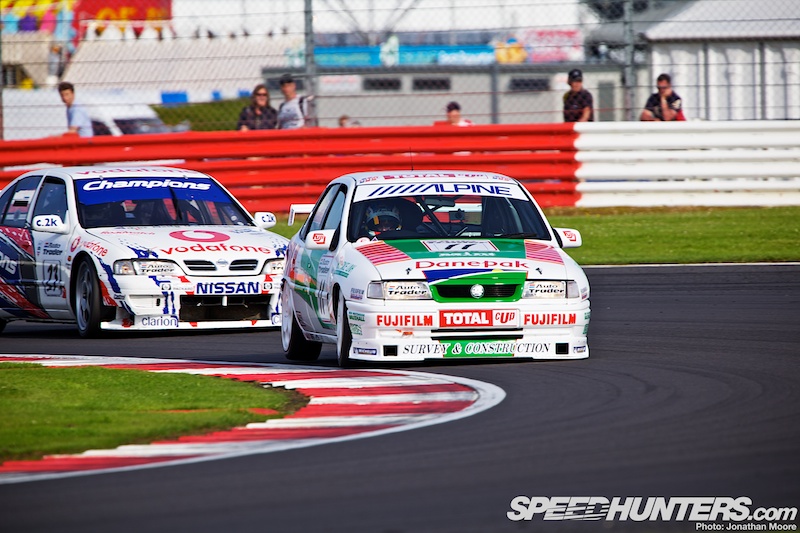 Vauxhall and Nissans joined Alfas, Fords and Hondas for a strong example of everything that was great about SuperTouring.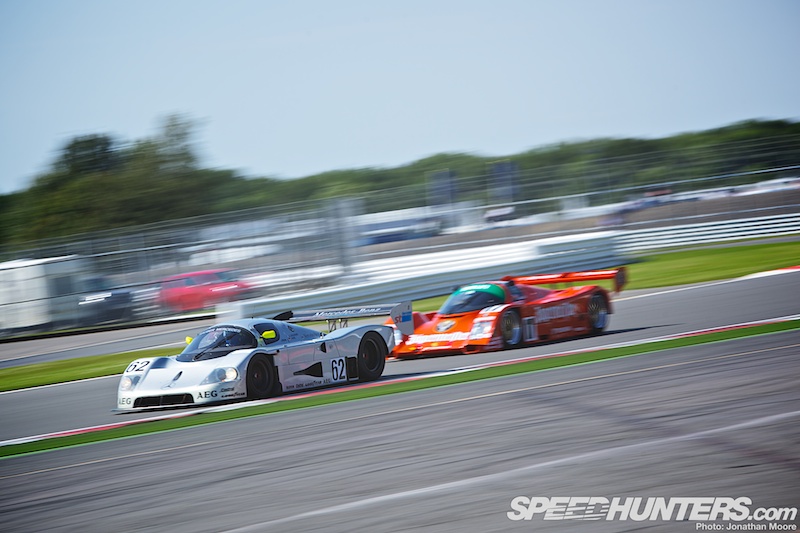 The Group C cars were out in force as well: this time the Mercedes C9 found a challenger in the Jagermeister Porsche 962, with a battle that raged all race around the long Silverstone GP track.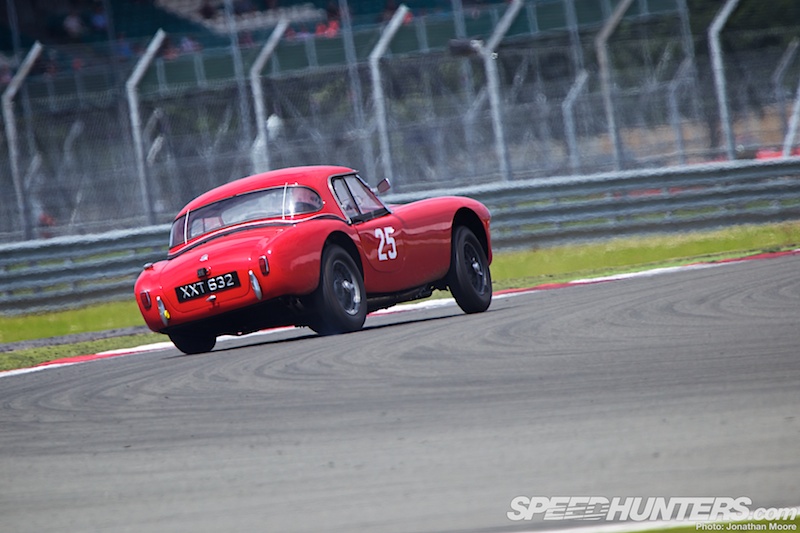 Even the older racers put on a hell of a show: the drivers of pre-61 Grand Prix cars were leaning right out of their cockpits, kart-style, to bully their machines round corners, and in the Masters GTs the cars showed off just how far suspension has come since the 60s!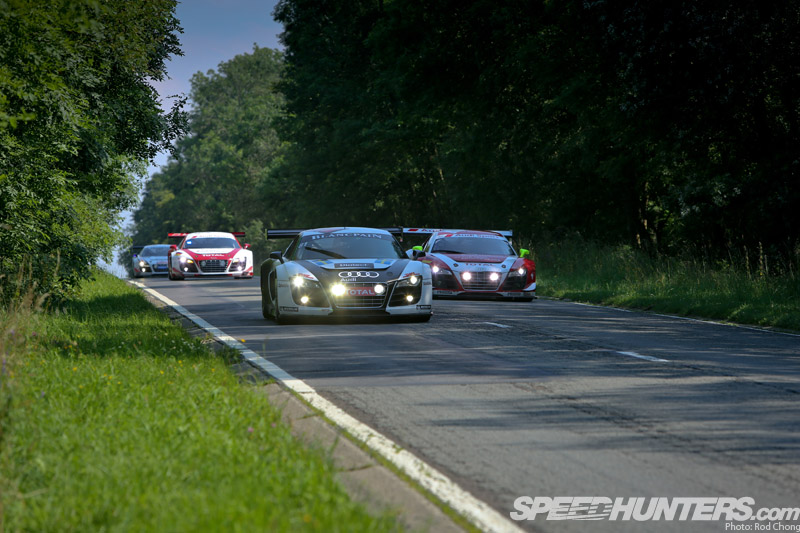 Moving on to the Spa 24Hs we just had to show you a few more shots of the pre-race procession from the race track into the town centre of Spa.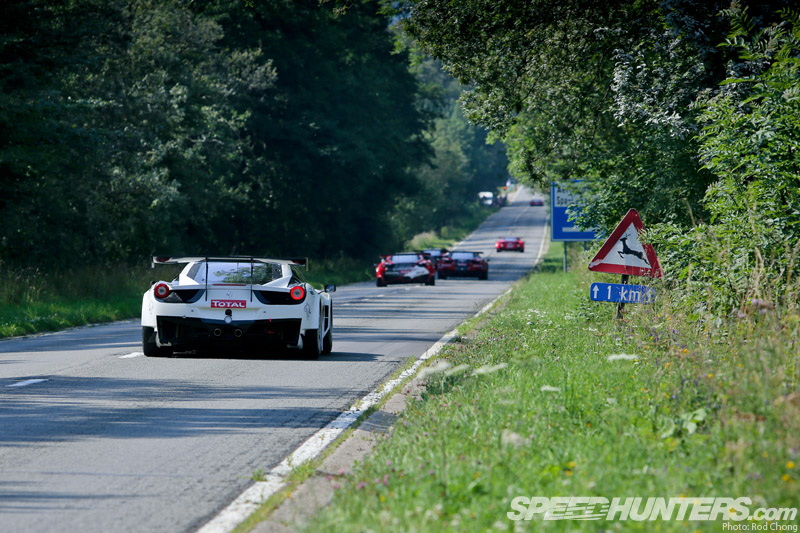 The image of 60 race cars thundering down public roads is one which will last a lifetime.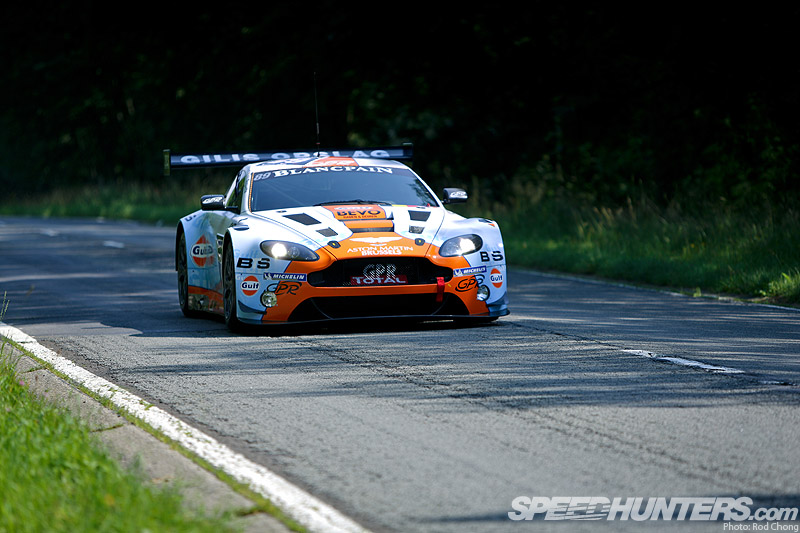 Gulf Aston Martin anyone?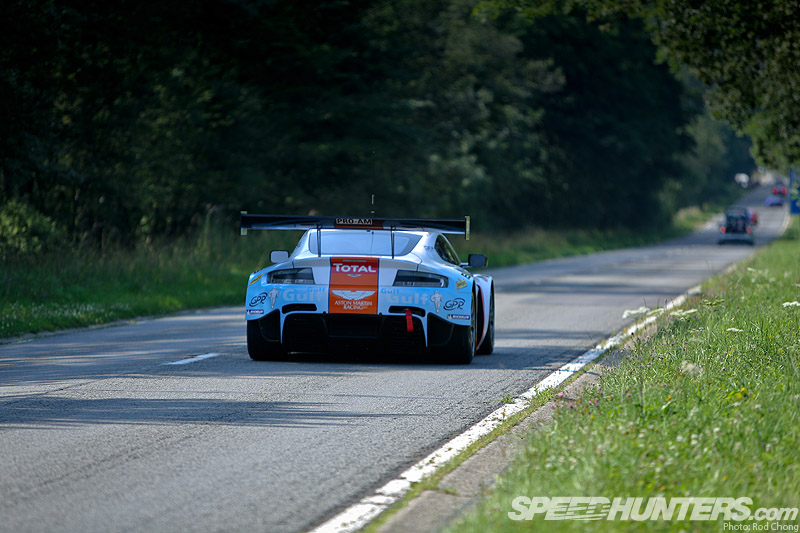 This is the nicest sounding car of all the GT3s in our opinion!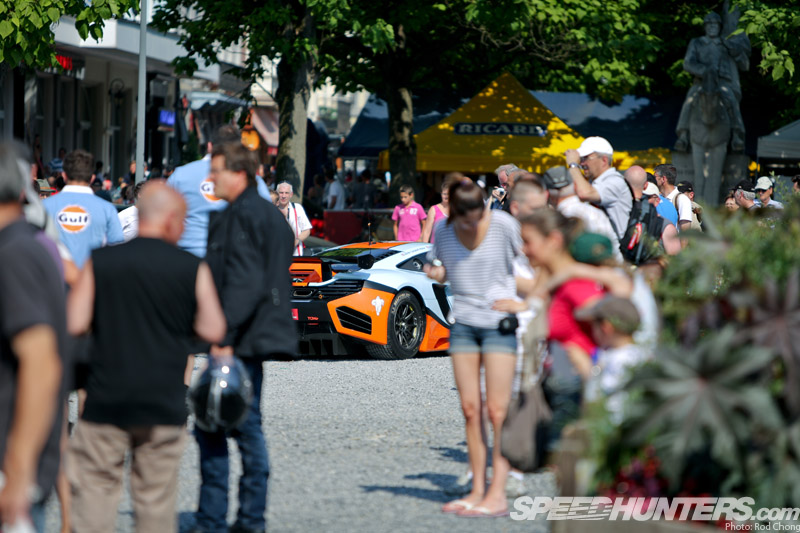 The scene in the centre of town was pretty wild, with race cars stuttering their way through the assembled crowds.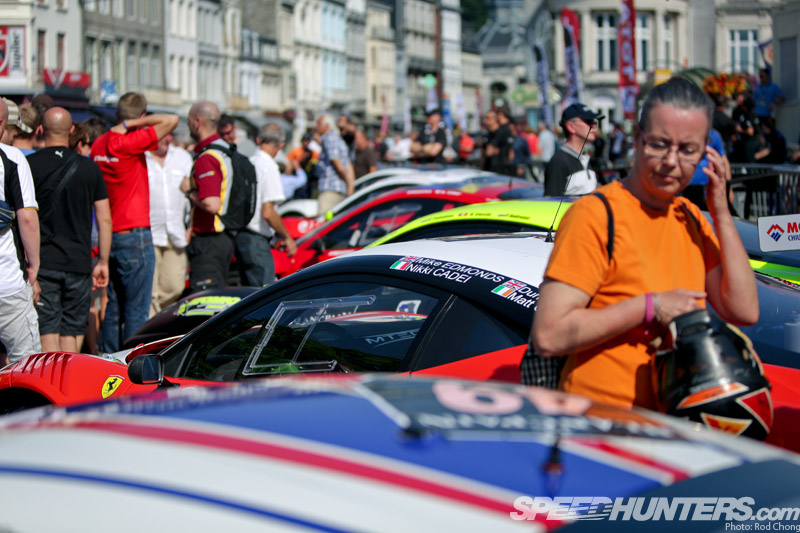 Spa was hot and bustling with heaving crowds intermingling among assembled race teams.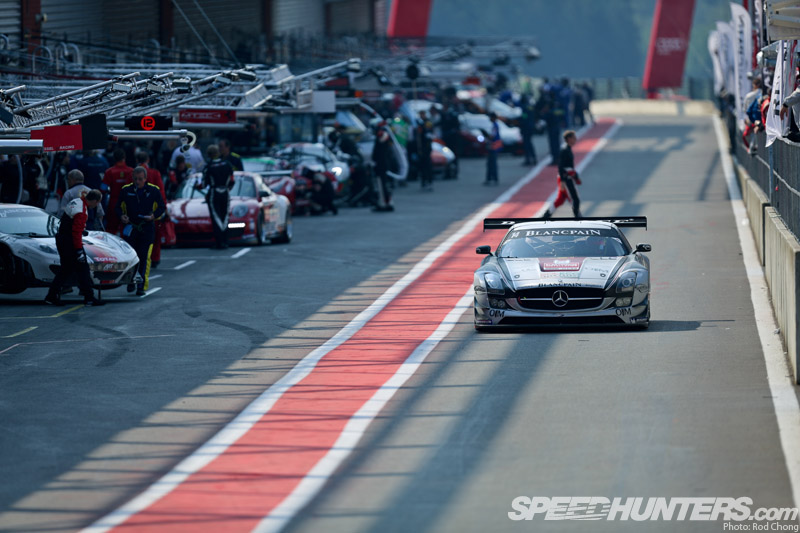 A quick pit phto from the first qualifying session.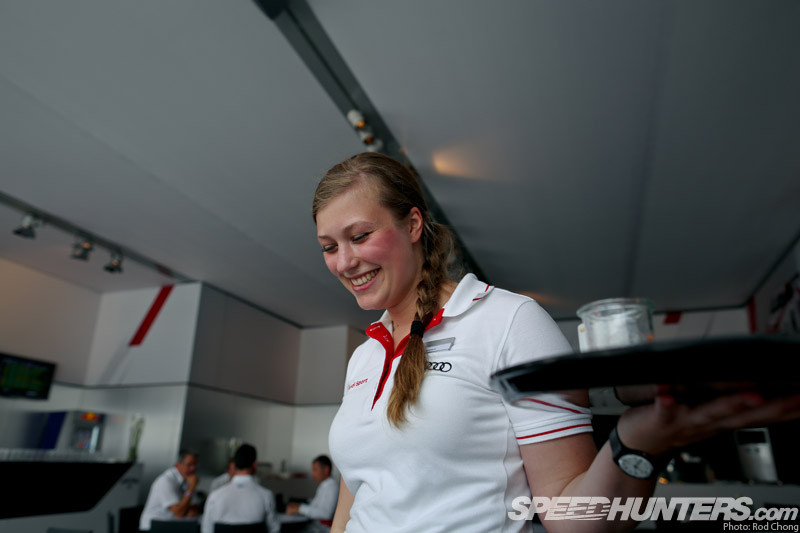 We actually recognized this Audi hospitality waitress from Nurburgring. Same building, different country…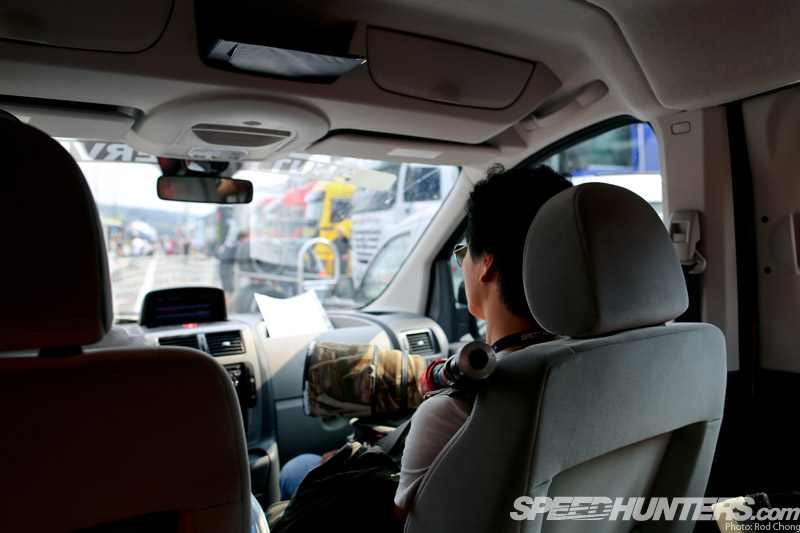 Here Larry Chen takes a moment to relax in one of the many media shuttles. Spa-Francorchamps of all places knows how to give photographers the full VIP treatment.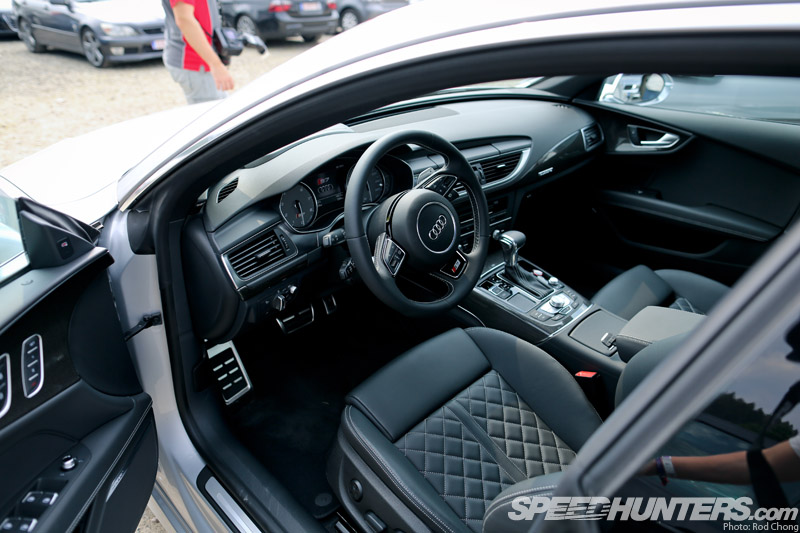 Speaking of VIP treatments, Audi Belgium was kind enough to lend us an S7 press car.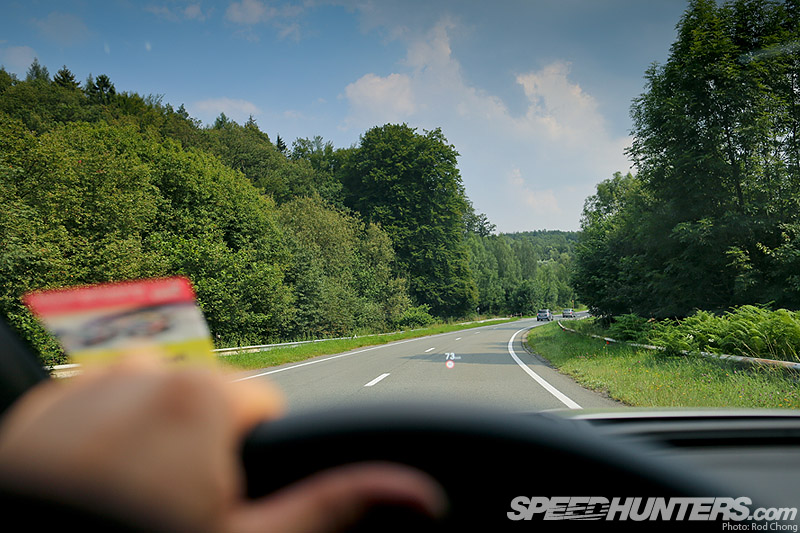 We  just HAD to take it out for a spin on the old Spa circuit.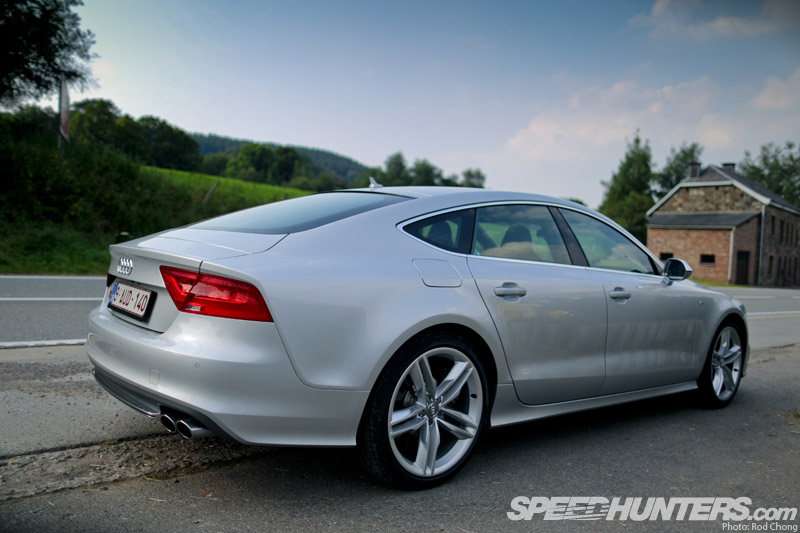 We will be back soon with a full review of this computerized executive cruiser.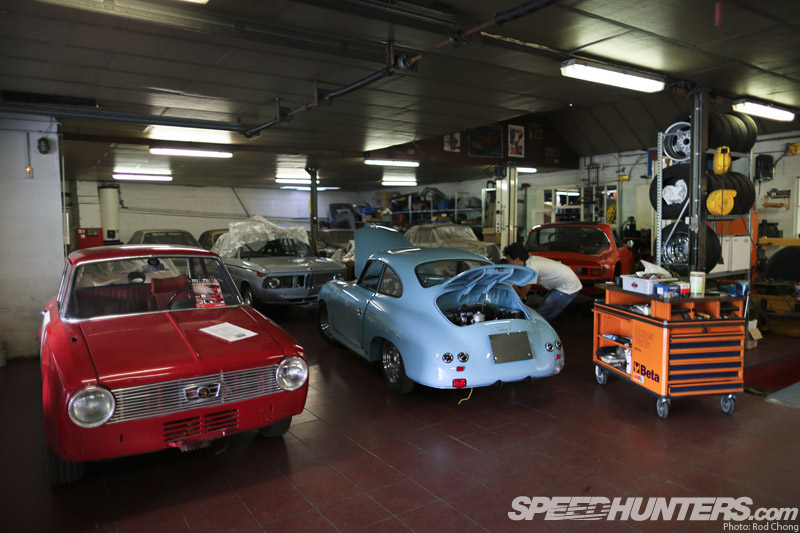 Along the way we discovered this car restoration garage too. A nice bit of spontaneous Speedhunting for you!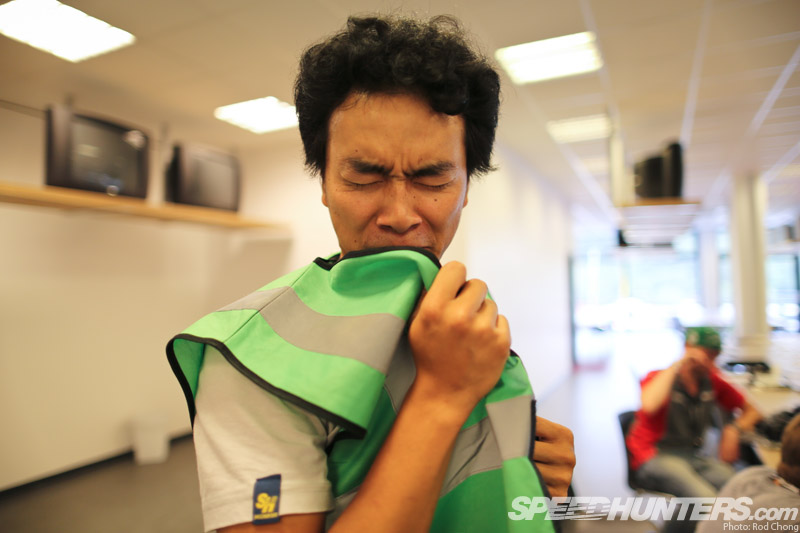 After registering for his media credentials, Larry discovered a slight odour problem with his photography tabard. Needless to say, it was exchanged for a less smelly one.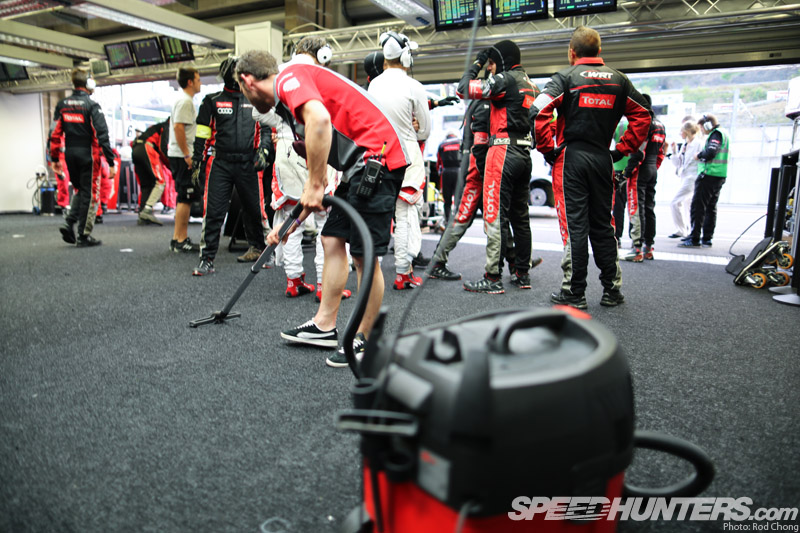 Yes Audi Sport has a guy to continually vacuum their carpeted garage floor. They are that detailed in their approach.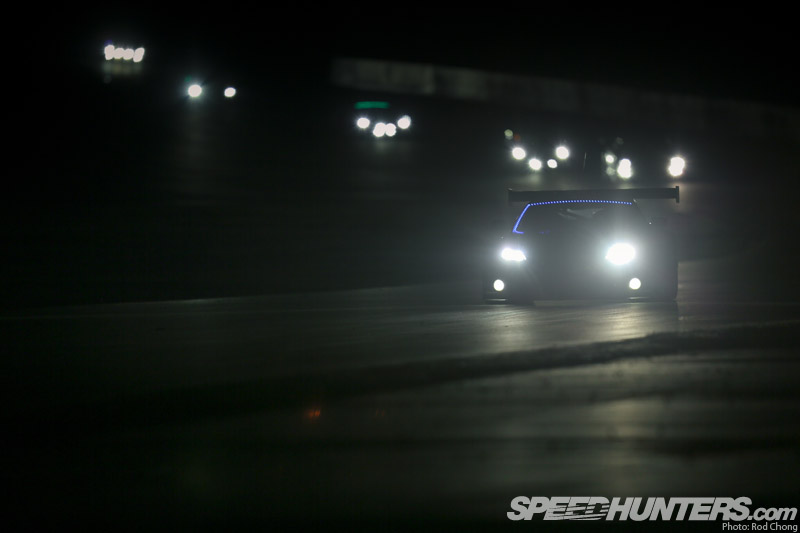 A little night time action for you.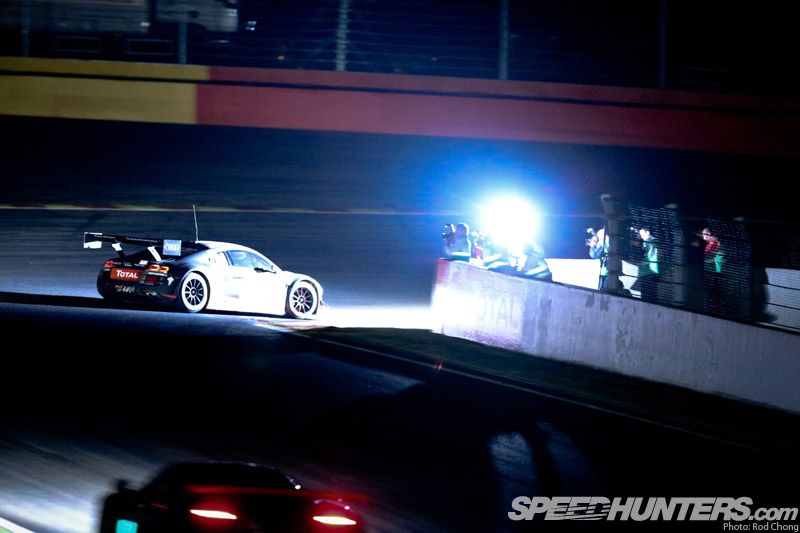 This was ofter the scene at La Source hairpin at night. We wonder what drivers think about having to face these blinding flashes each lap.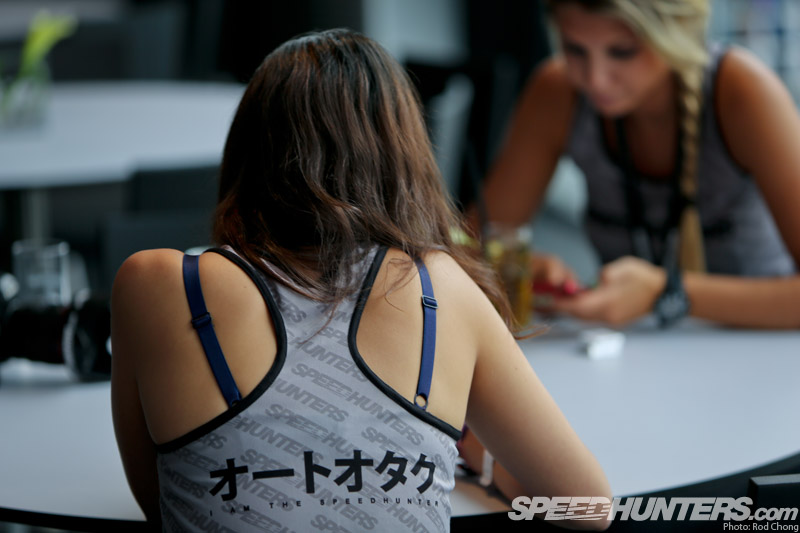 The Japanese text says "Auto Otaku" in honour of Mike Garrett by-the-way…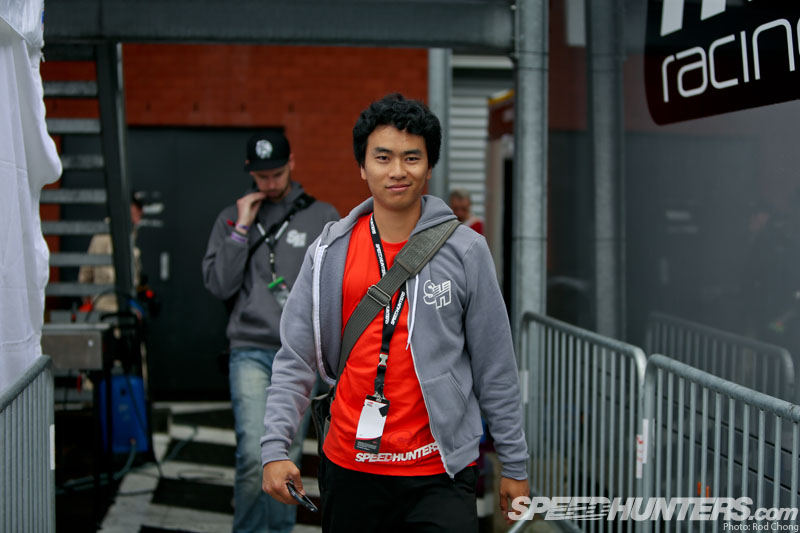 Is Larry Chen smiling about his fancy new Speedhunters' outfit? Or thinking of Belgian waffles?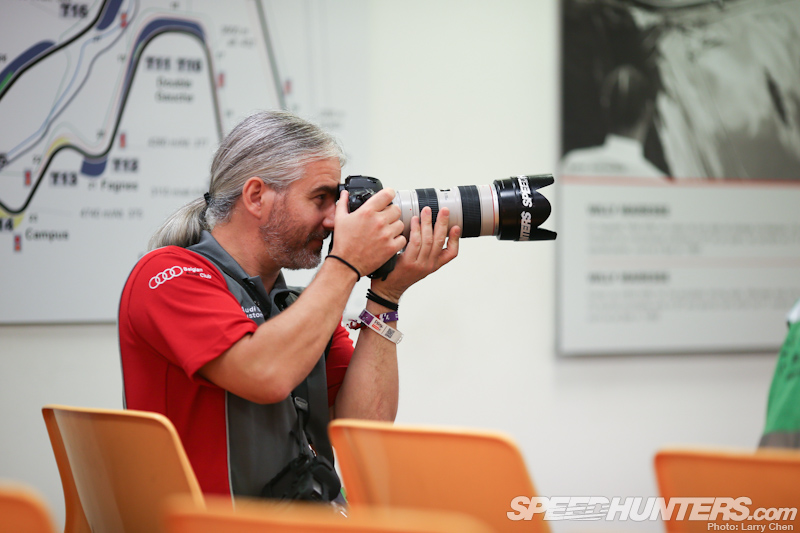 This was probably the strongest Speedhunters team we have ever assembled. Jonathan Moore played the role as the sniper.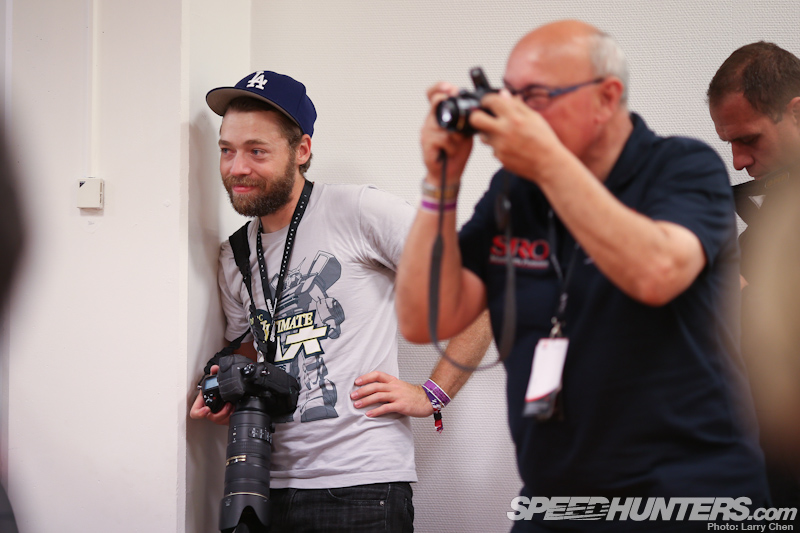 Sean Klingelhoefer could not help but smile after knowing the event was over as he got two hours of sleep in 48 hours.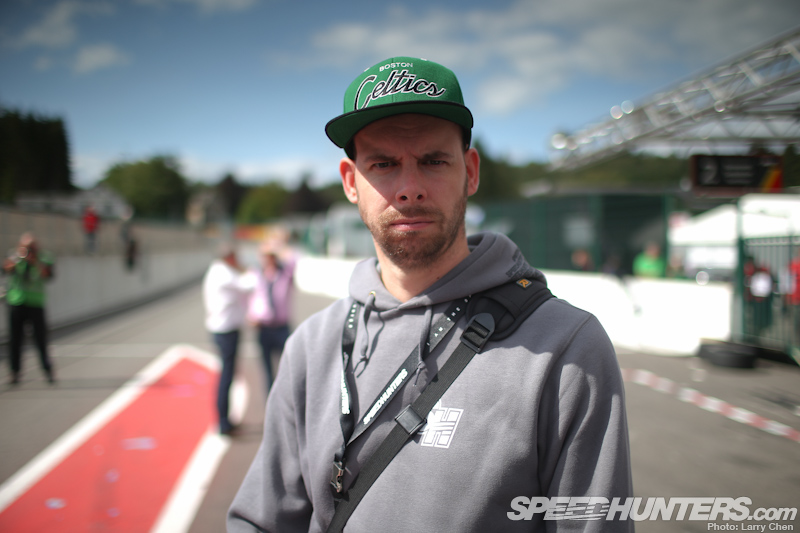 Jeroen Willemsen grew mushrooms under his arm pits as he never left the Audi pit box for the entire race.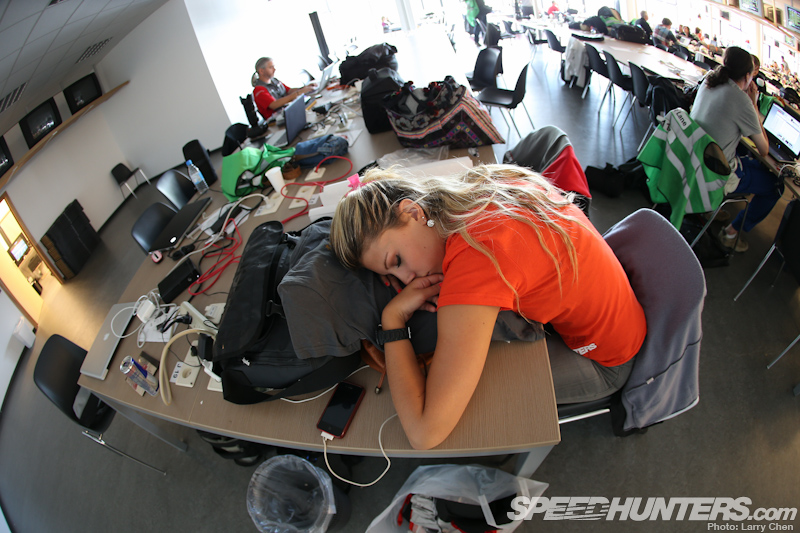 Some of the team had to catch what shut-eye they could afford. Larry slept under the table while Julie slept on the top.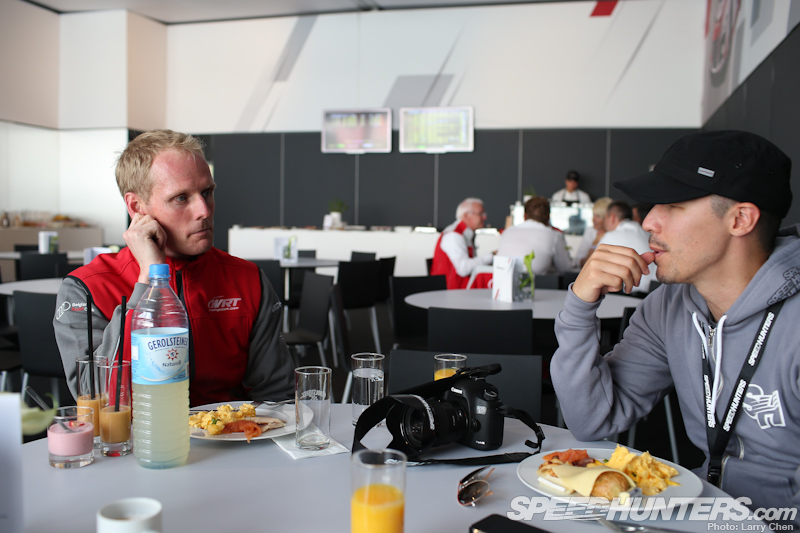 While Edward Sandstrom and Rodbot barely got a wink of sleep for the duration of the race.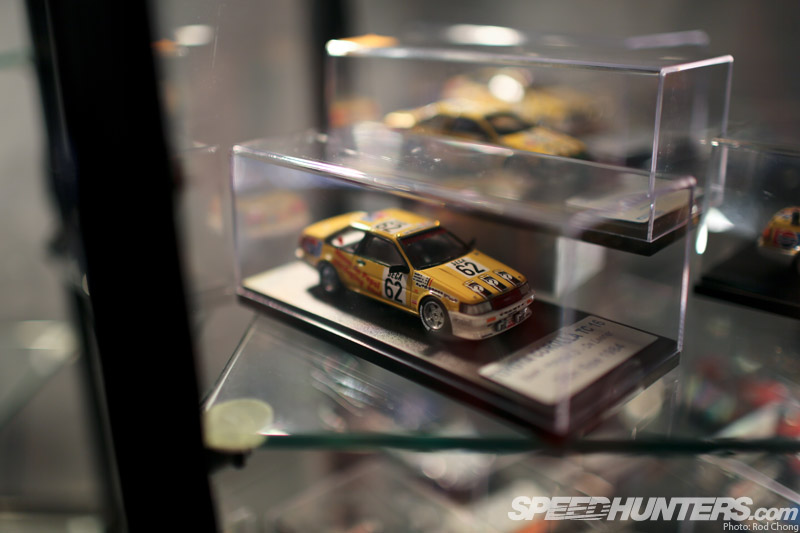 We spotted this AE86 Spa24Hs touring car model in one of the many merchandise shops.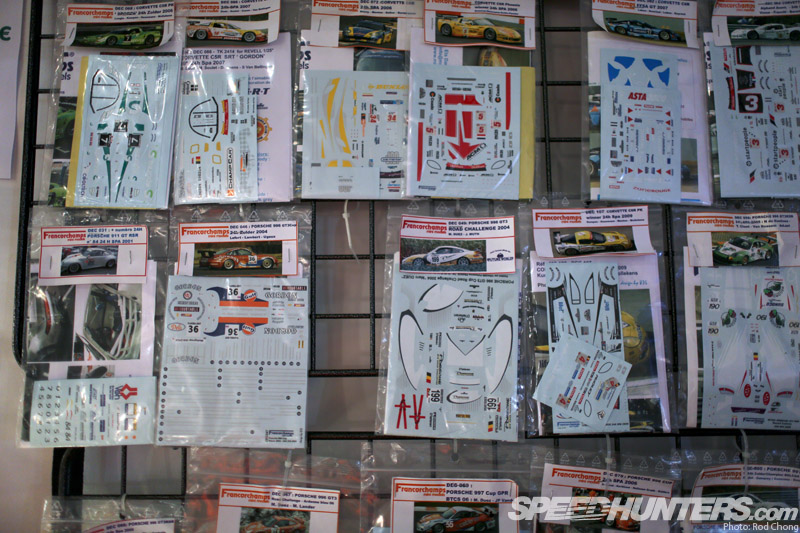 Although big into collecting 1/43 scale die casts, we've never seen decal kits before. It must be possible to make complete Spa24H fields from any given year…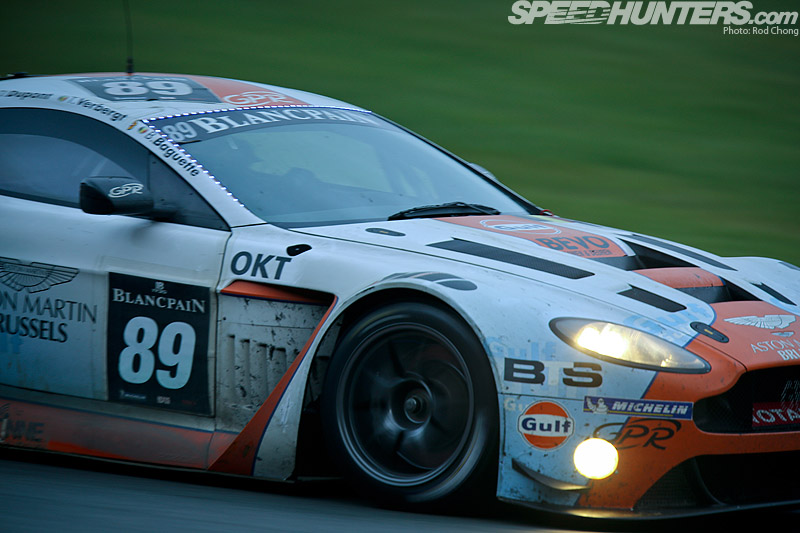 Another Aston Martin shot…. this car is just sooo gorgeous. One of the nicest machines in the field.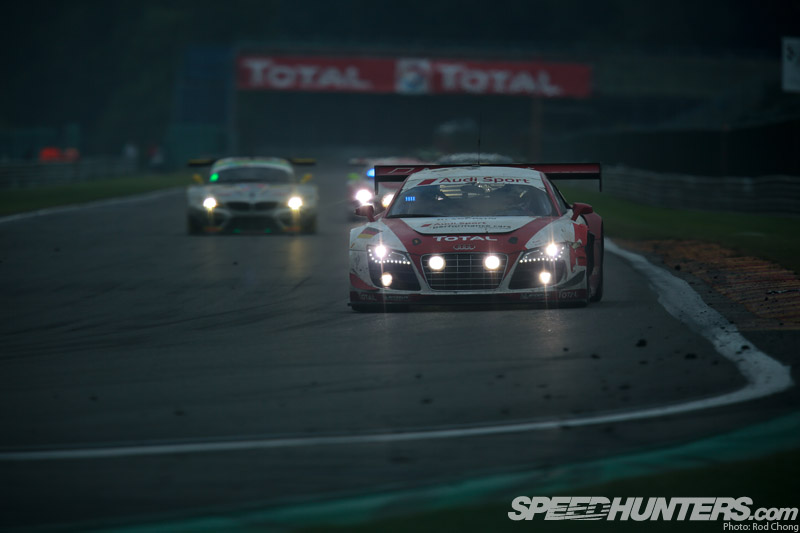 As night turns into day, one of the Phoenix cars hits the brakes on the way into Les Combes.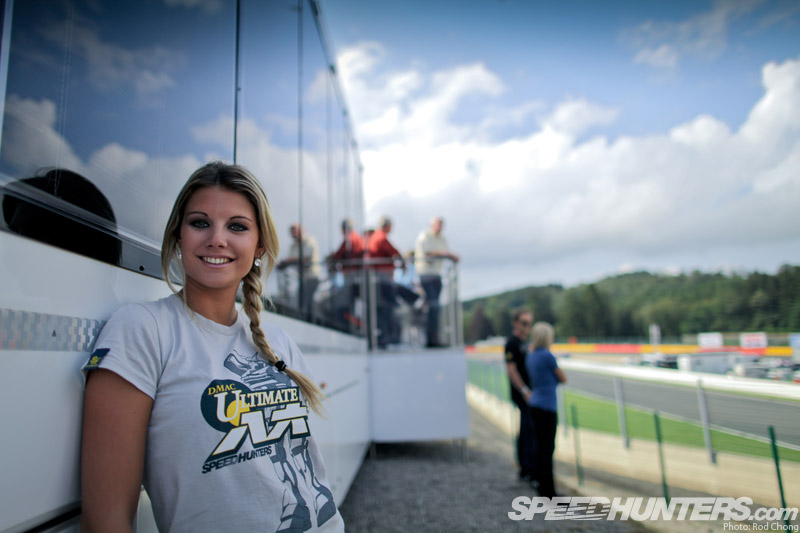 A sample image of one of our fashion shoots for our new Speedhunters EDTN T-Shirts designs. These will finally be available at the end of August.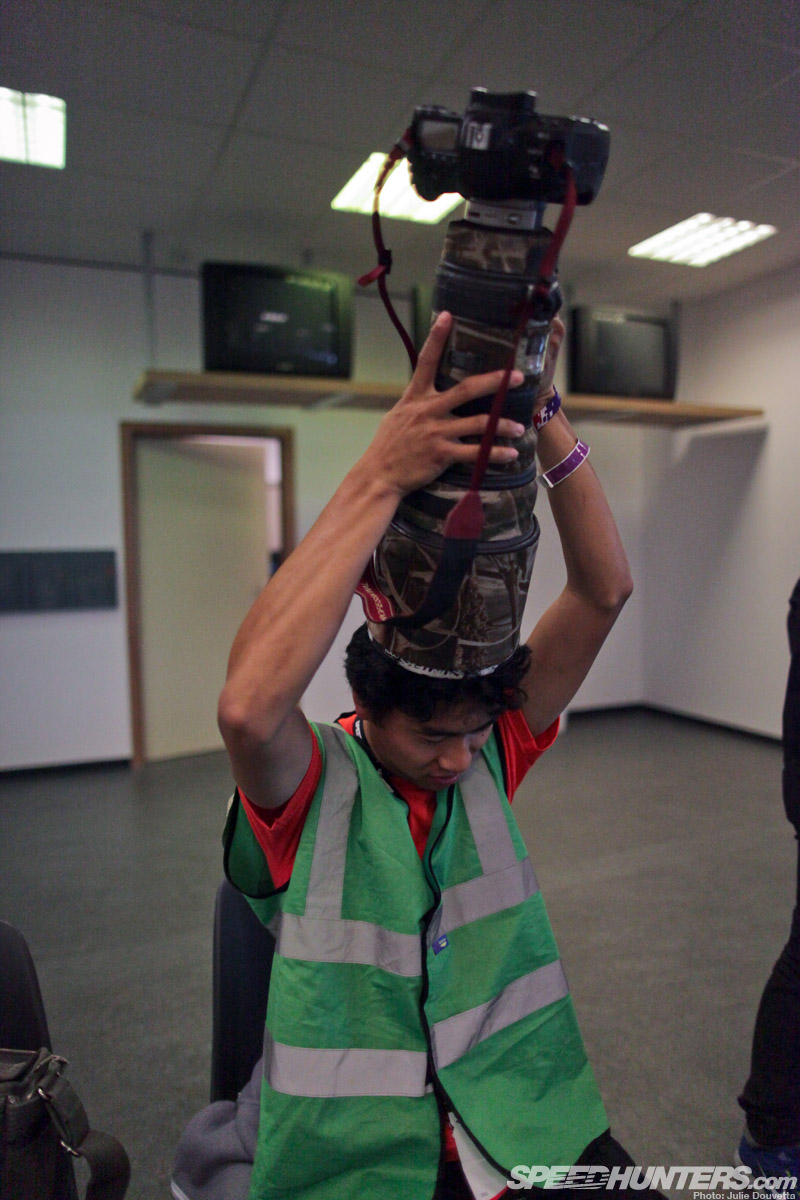 We had Julie and Camille do their own shoots form time to time. This is what they came up with. Not sure what to say really…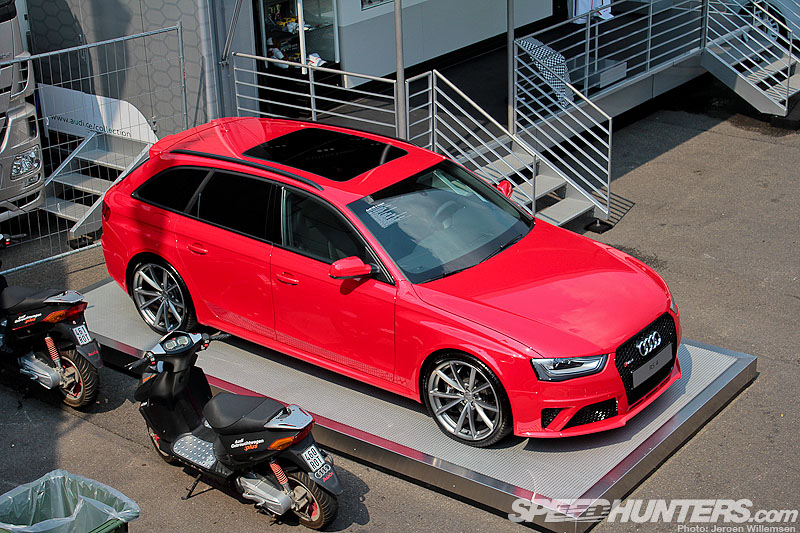 The brand new Audi RS4 Avant outside the Audi merchandise stand.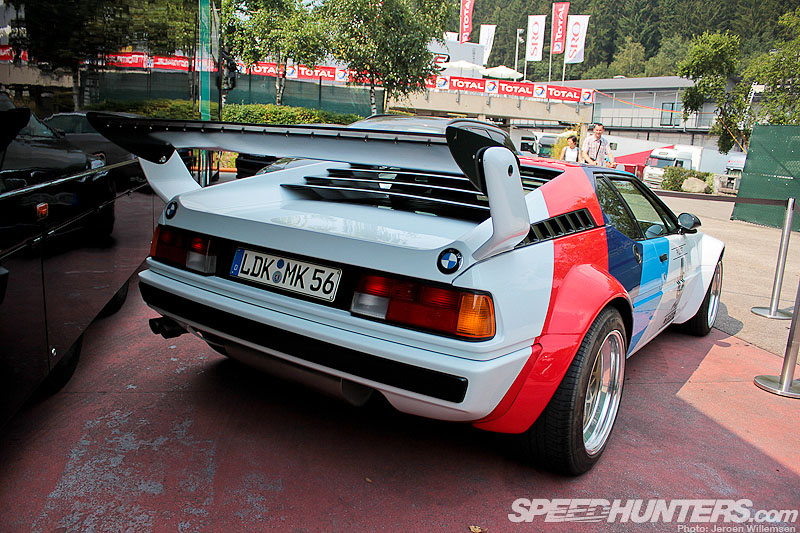 Up close and personal with a BMW M1 Pro Car.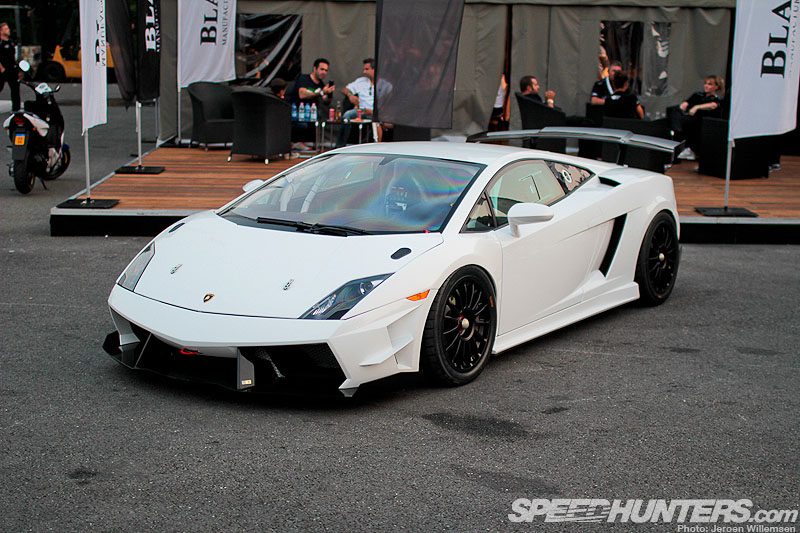 The Lamborghini Blancpain Super Trofeo was a supporting race of the Total 24H of Spa. Here is one Gallardo sans livery.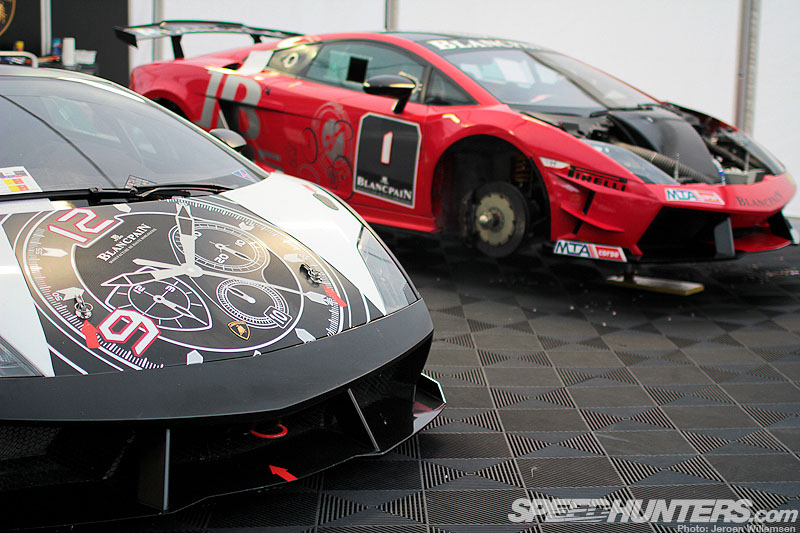 More Gallardos inside the paddock area.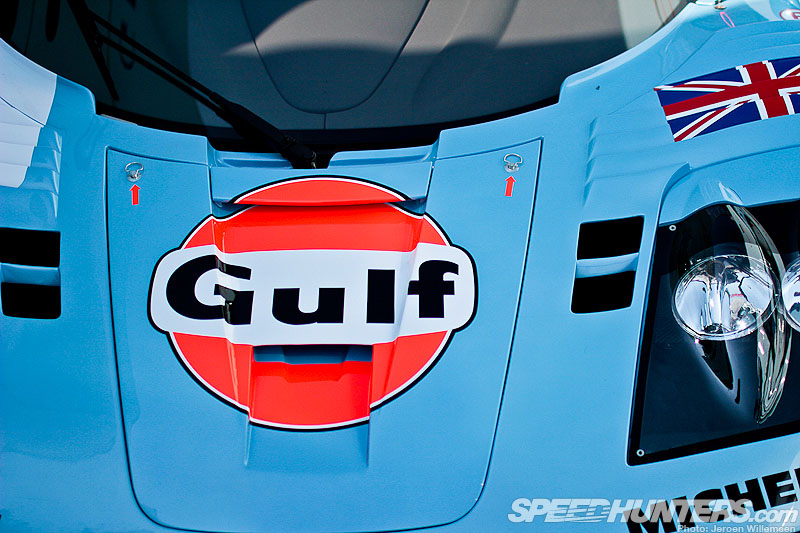 The Gulf-sponsored McLaren team brought this McLaren F1 GTR Longtail.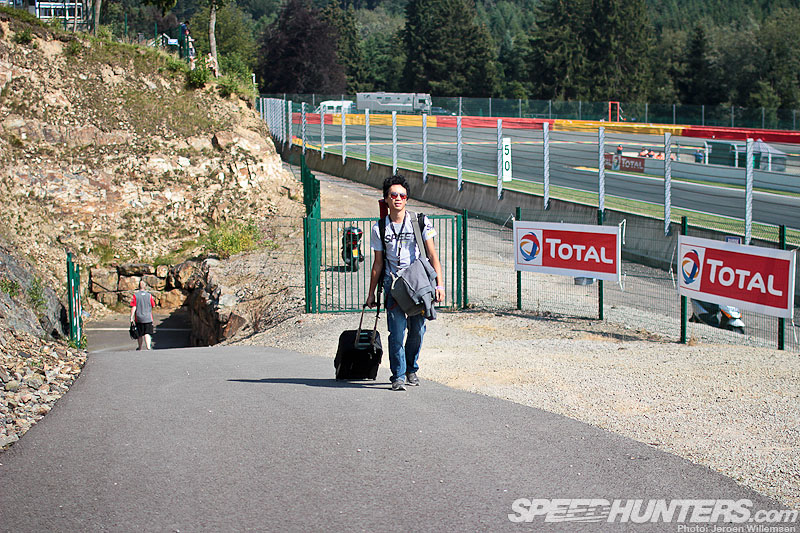 Larry walking towards the WRT hospitality room. Maybe next year we should carry some gear that can log our walking distances.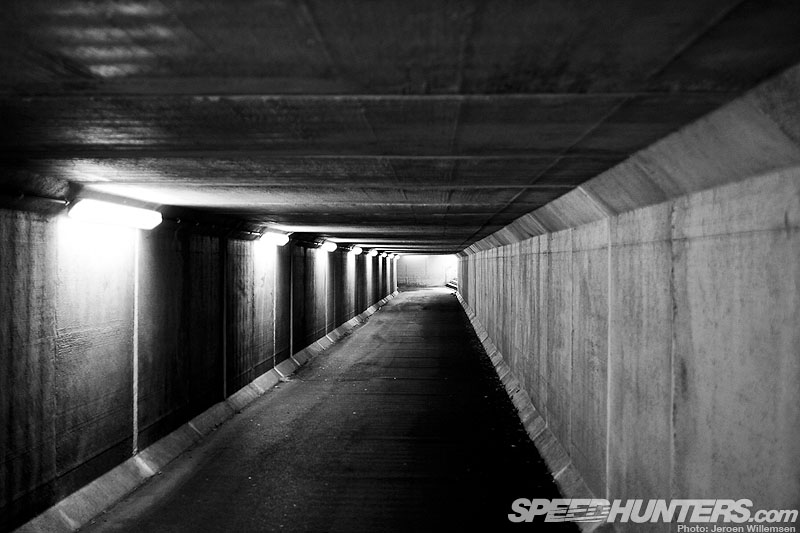 One of the many tunnels underneath the track.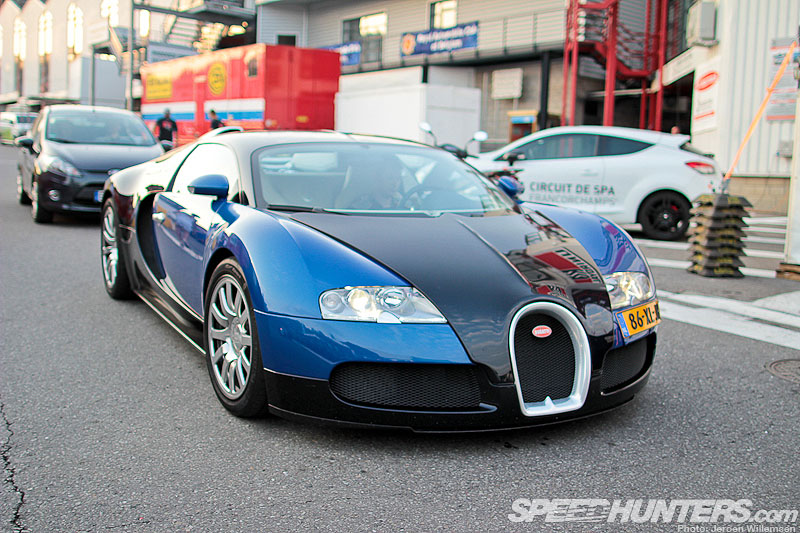 A Bugatti Veyron in the wild never fails to amaze.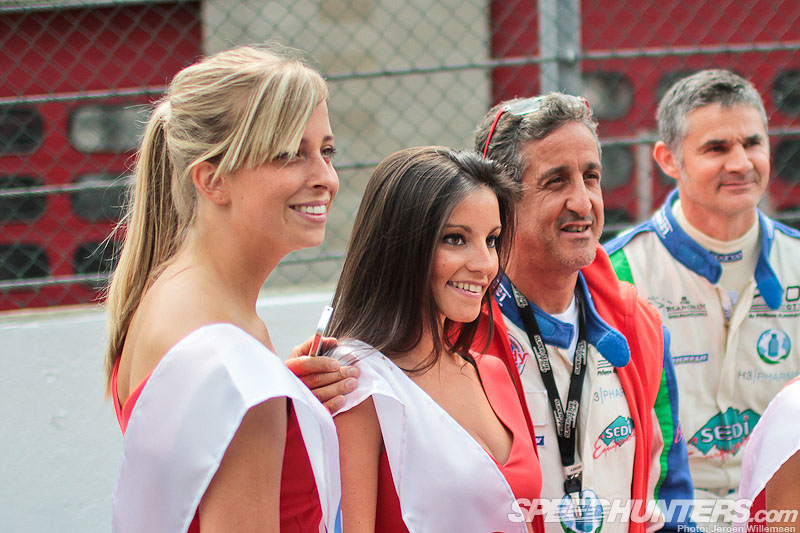 During the grid walk everyone wants a photo together with 'umbrella' girls, even the drivers.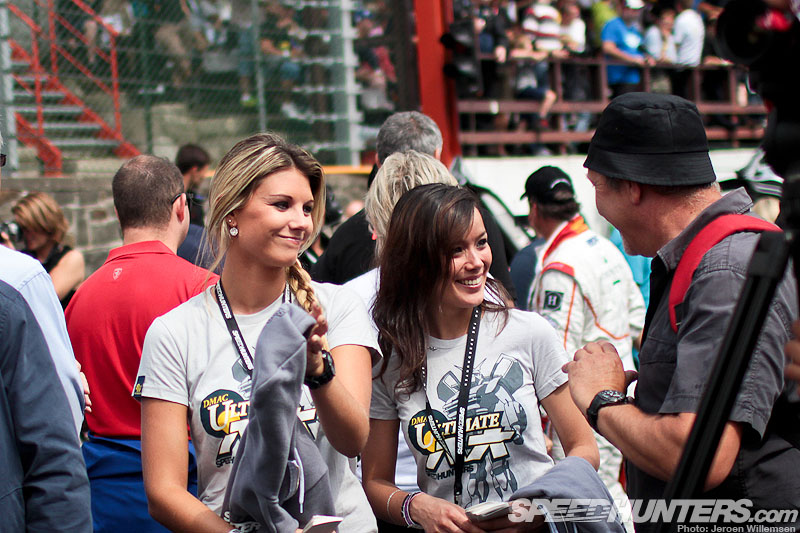 Our own models Camille and Julie having fun with one of the many visitors.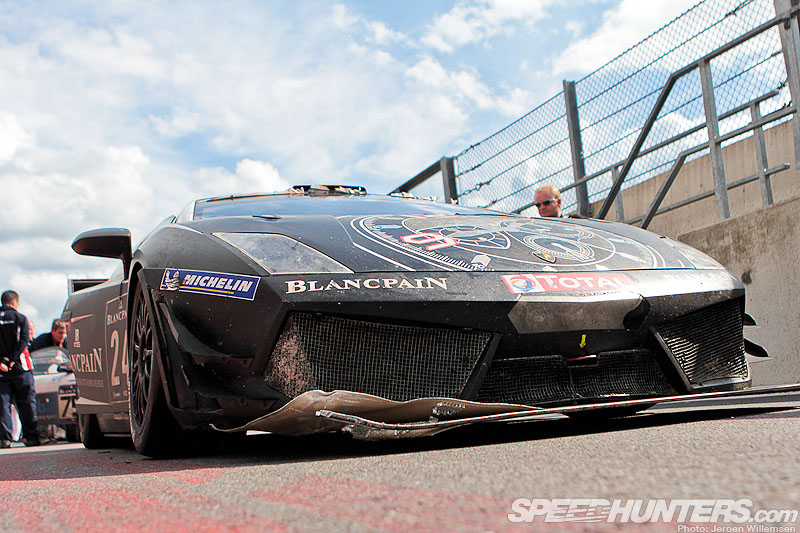 24 hours of racing can take a big toll on the cars.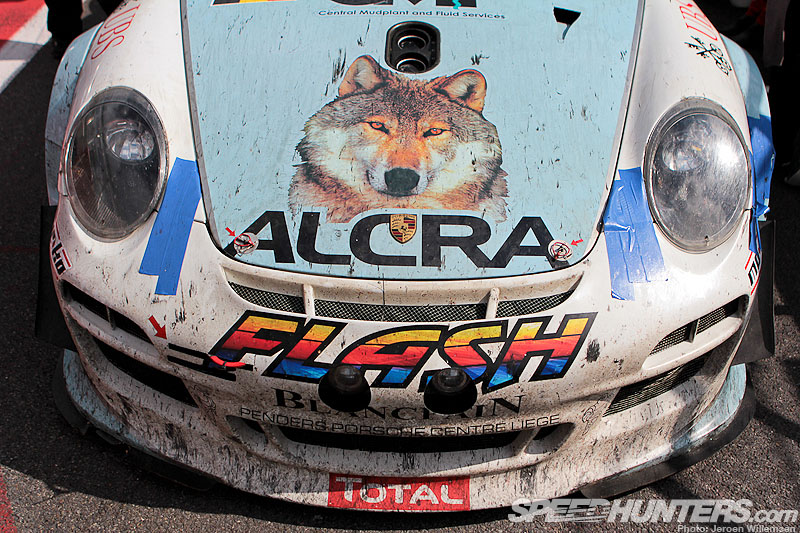 Some only got a bit dirty…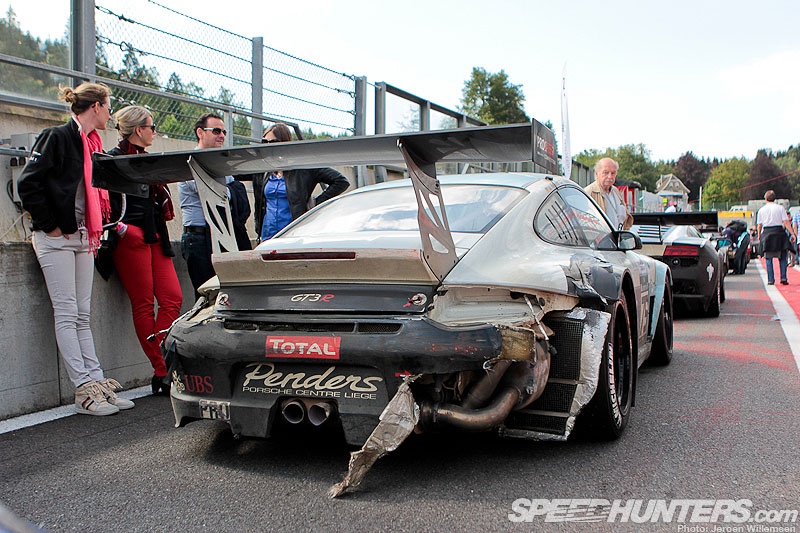 …but some had some more damage and were lucky to even finish.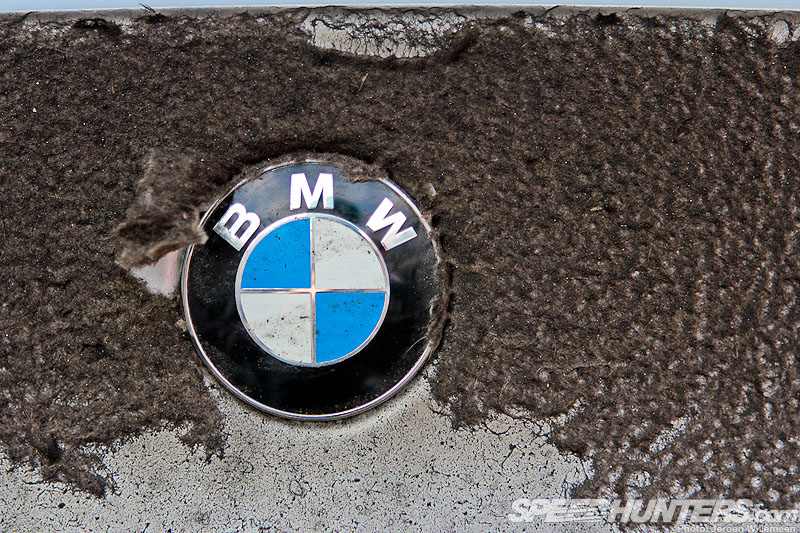 These cars do get filthy after 24 hours of non stop racing.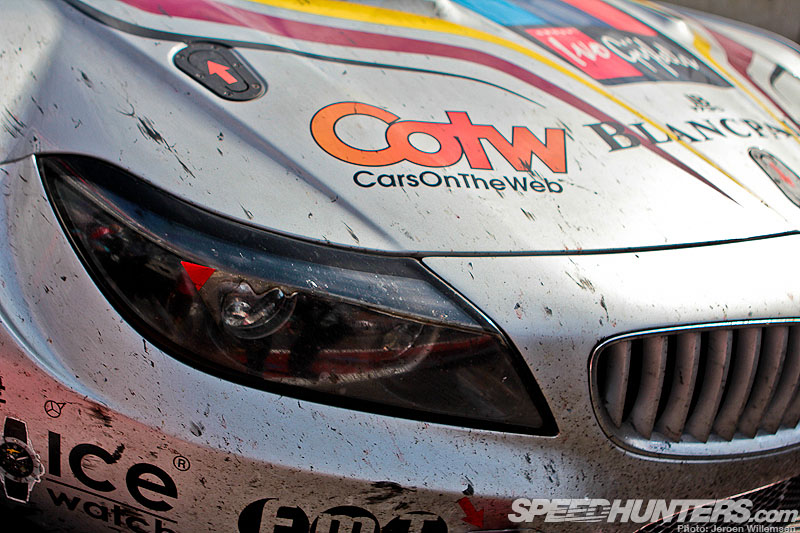 Close up of the headlights on the Marc VDS BMW Z4.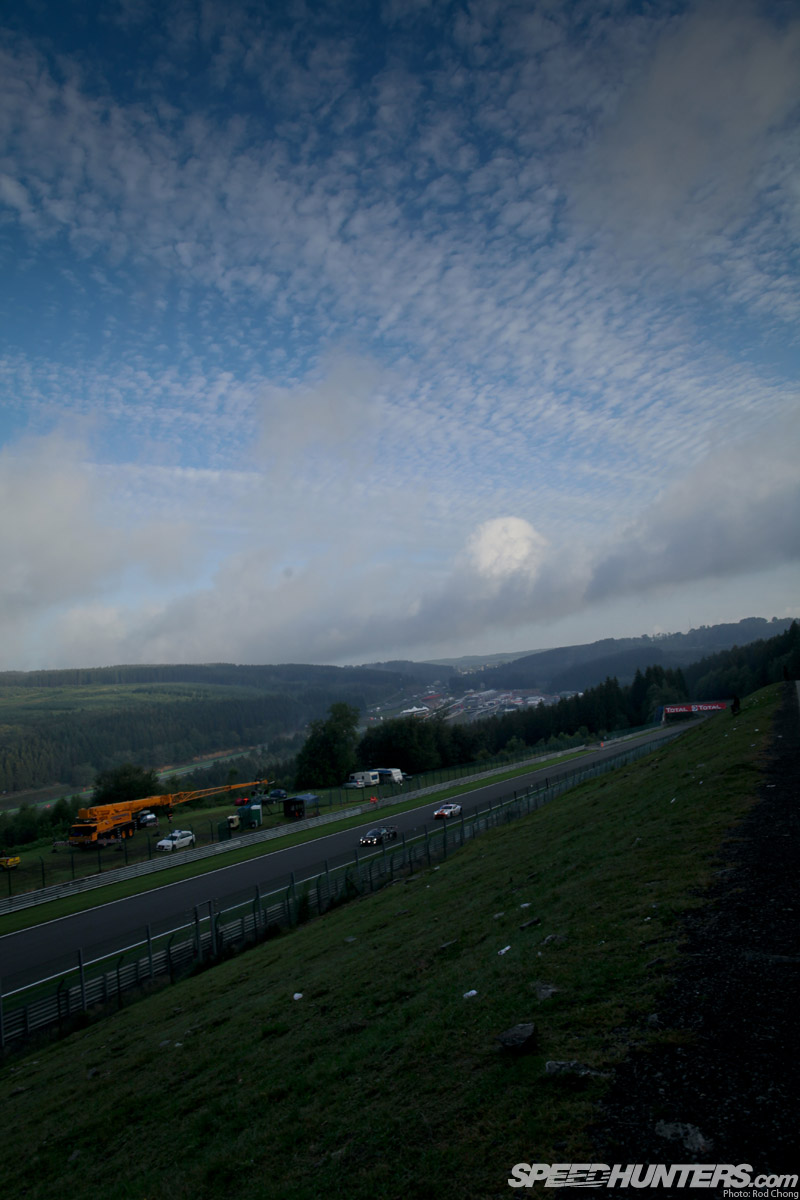 As always, thanks for reading… on to August we go.
-The Speedhunters Team