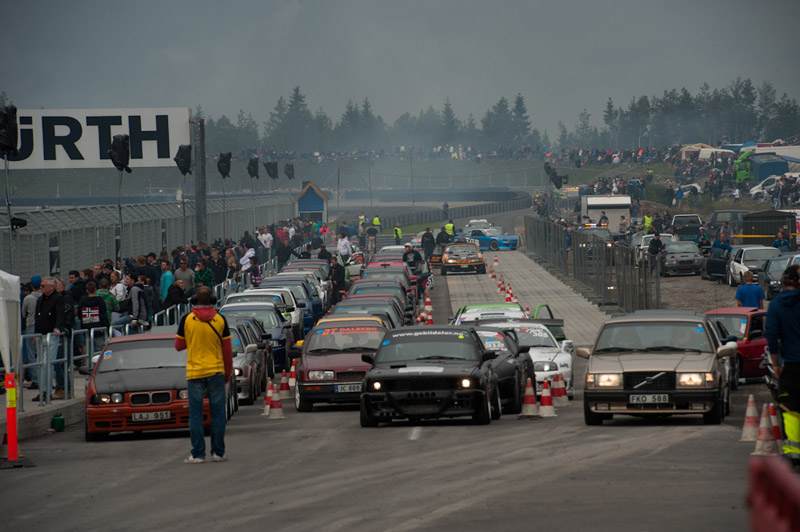 So as you will have likely gathered already, we're here at Gatebil. As far as Scandinavia is concerned this is without question the most important date in the calender. Never in my life have I seen such an outlandish collection of mental in one spot. Dino recalls hearing someone refer to it as Oktoberfest but with cars. I've been to Oktoberfest and I can guarantee that it felt like a cosy tea party compared to the scale of crazy on display here in Norway.
And so to honour this temporary home of mayhem we find ourselves in we'd like to dedicate this week's Speedhunting Weekend to it.
As you can imagine there is no shortage of cars here, equally no shortage of people; 50,000 of them I'm told!
Your task, the internet, is to try and out-Speedhunt the Gatebil audience. Find something as incredible / bonkers / clean / fast / powerful as anything in this paddock and you could net yourself some swag. You might have noticed some of the new Speedhunters stickers and garms on show at the circuit? Well this the only way anyone who isn't on site at Gatebil stands a chance of landing some of this fine bounty.
Looking forward to seeing what you find.
Go forth and conquer!
(story photo courtesy of Mr Sean Klingelhoefer)