On the last day of the Gatebil festival, many of the top drift cars enter a judged single-run competition based around Rudskogen's last turn. Our entire Speedhunters drift crew of Mad Mike, Fredric and Dmac were in the mix, but unfortunately Fredric Aasbo's new 86X did not make the start line, due to a rear-end failure.  Nonetheless, Speedhunters' drift team made quite the impression at Gatebil this year and swept first and second place of the 'Breisladd'.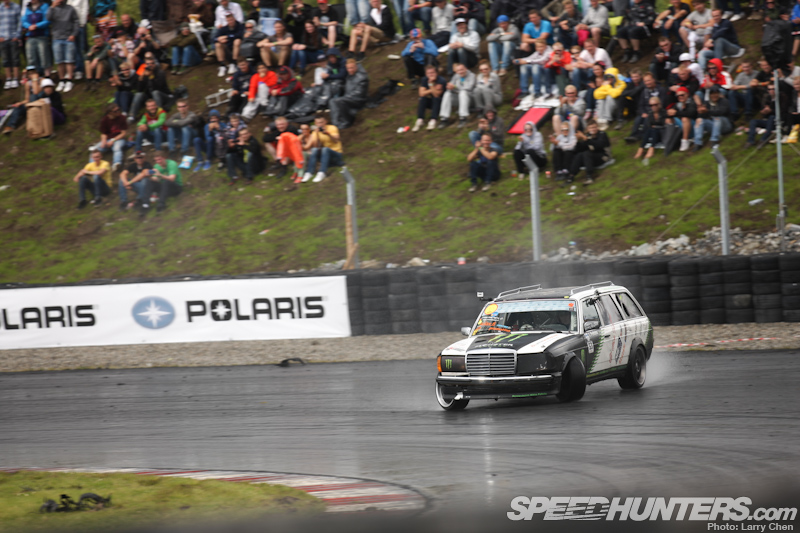 To put it simply, the Breisladd drift layout consists of a very long sweeper, but there are still several inner and outer clipping points that you have to hit in order to score. It's nice because you get to see all the Gatebil favorites including this crazy diesel Mercedes drift wagon…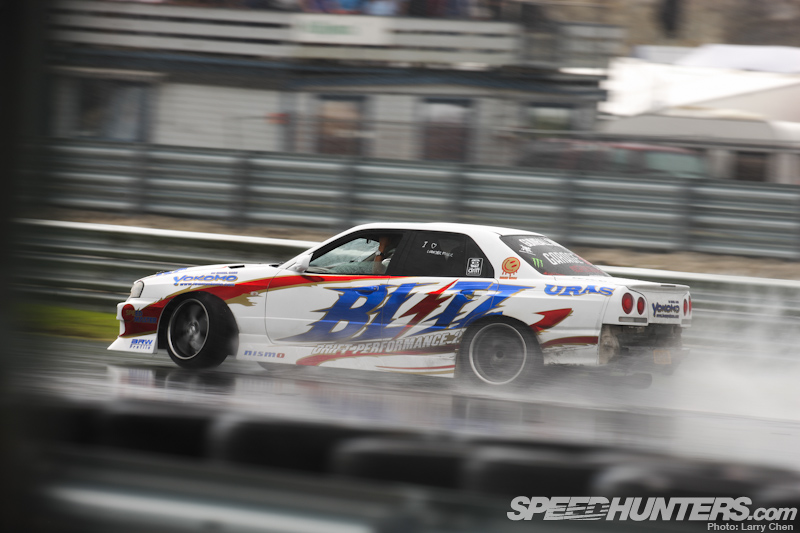 …as well as cars like this former Blitz demo car, which actually used to belong to our very own Jeroen Willemsen. Its current caretaker, Julian Smith from Garage D, took the ER34 to fourth place overall.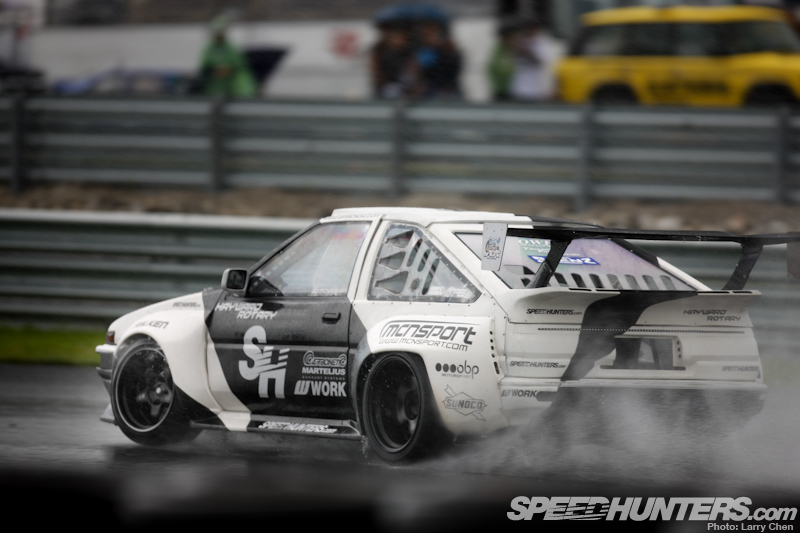 It was bone dry just five minutes before the start of the competition, but unfortunately all of a sudden the sky opened up and the track was thoroughly soaked.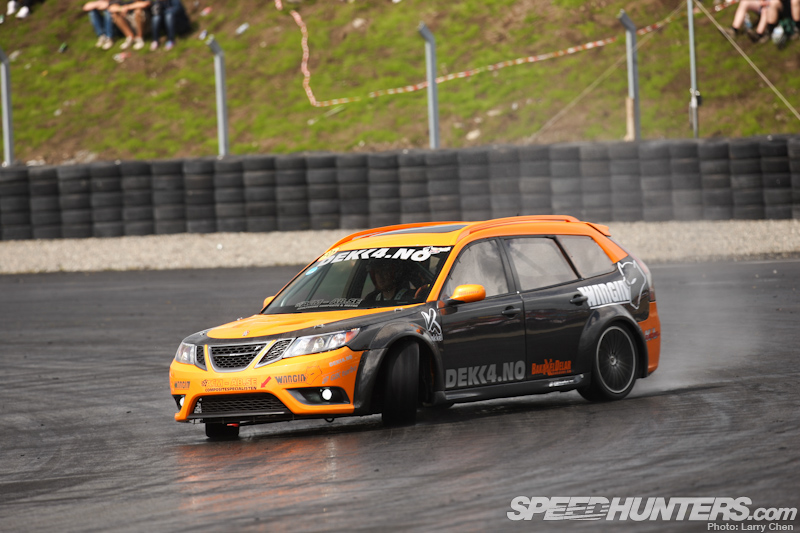 There were 78 cars that entered the competition and the top 14 or so that qualified for Sunday's competition were more that capable of performing amazing drifts in the tough conditions.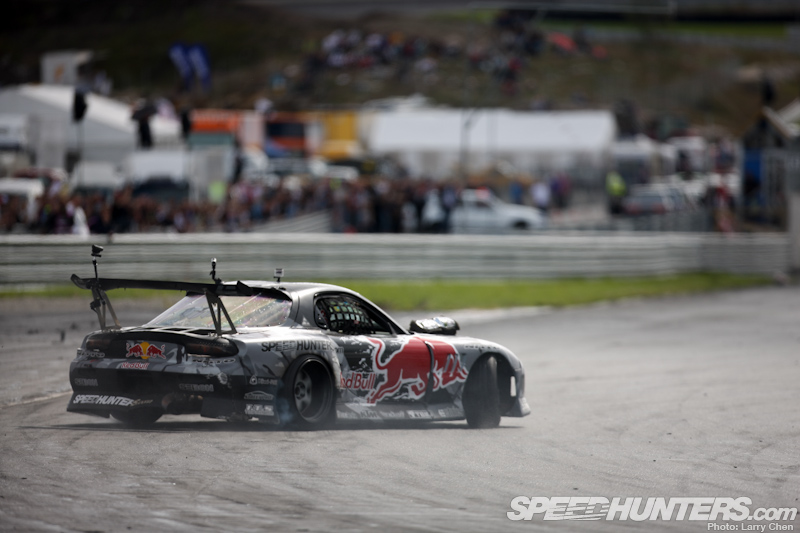 Top honors went to Mad Mike, who wowed the crowded by drifting the entire corner with one hand out the window. His foot even made an appearance for part of the run!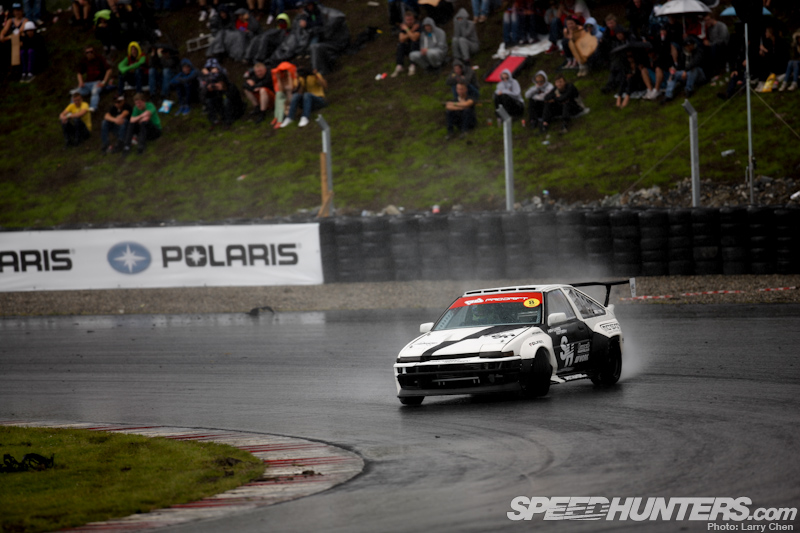 I've never seen Darren McNamara's rotary-powered AE86 in person, so it was a real treat. He ended up getting second place.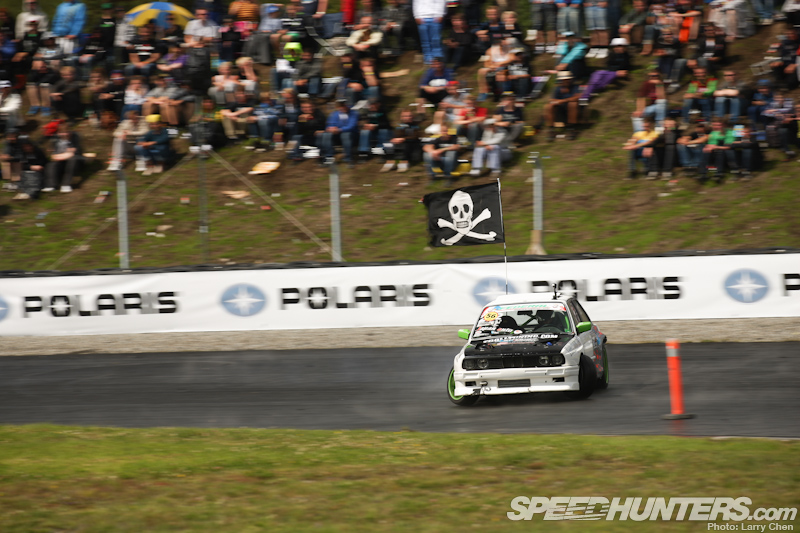 Third place went to Ishmael Salih. He's an up-and-coming drifter in the Nordic drift scene. It was a real bummer as he couldn't take his last run because of engine problems.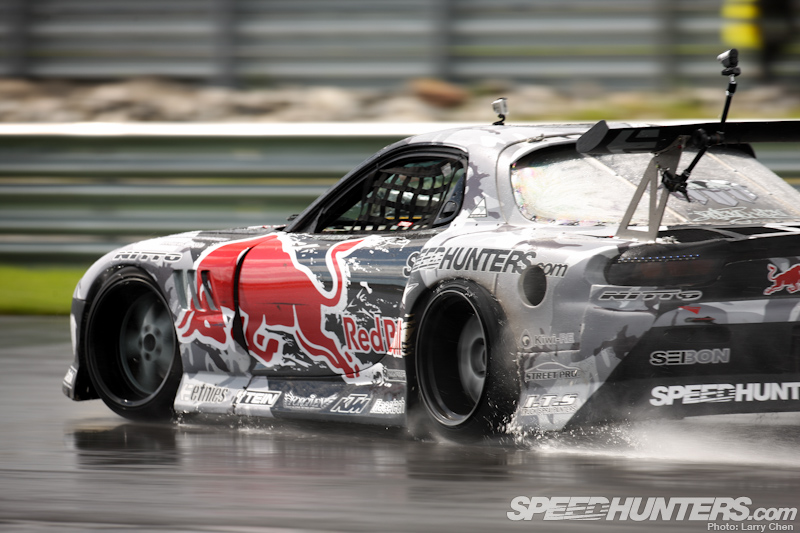 It was rough at first for Mike, but the team worked out their sound problems and all their efforts paid off.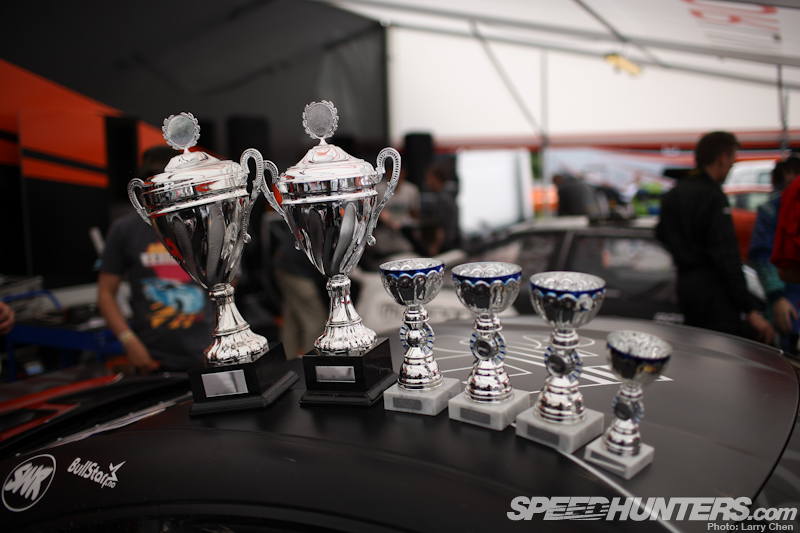 In the end, the Speedhunters drift team earned six trophies in total, including first and second place in the Breisladd drift competition. It's a fantastic end to what's been an epic weekend of Speedhunting.
We'll be back soon with more Gatebil stories!
Larry Chen
larry@dev.speedhunters.com
More stories from Gatebil on Speedhunters