If you have an interest in cars and are planning a trip to Southern California, a visit to Cars and Coffee should be absolutely be at the top of your to-do list. It doesn't matter whether you are coming from the next state, or from another continent – C&C is something that needs to be experienced.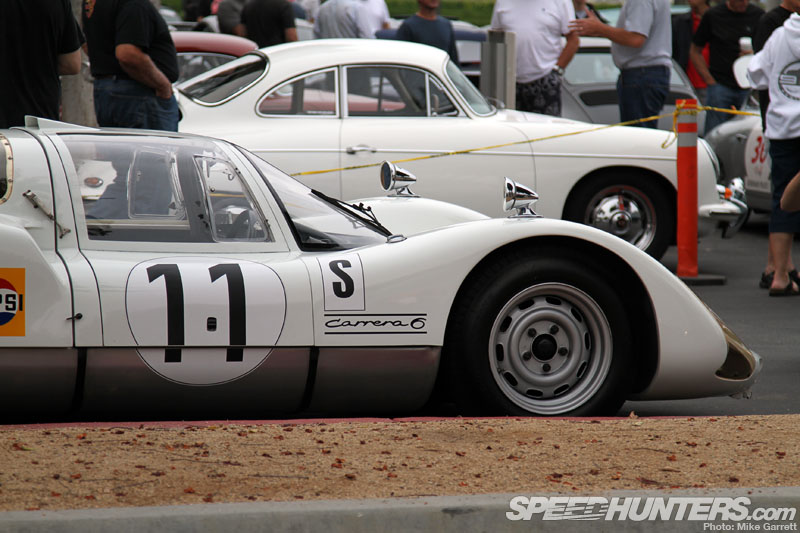 Whenever I chat with someone about going to Cars & Coffee, first come the complaints about waking up before dawn on a Saturday morning – but those complaints are always followed by  "it's worth it".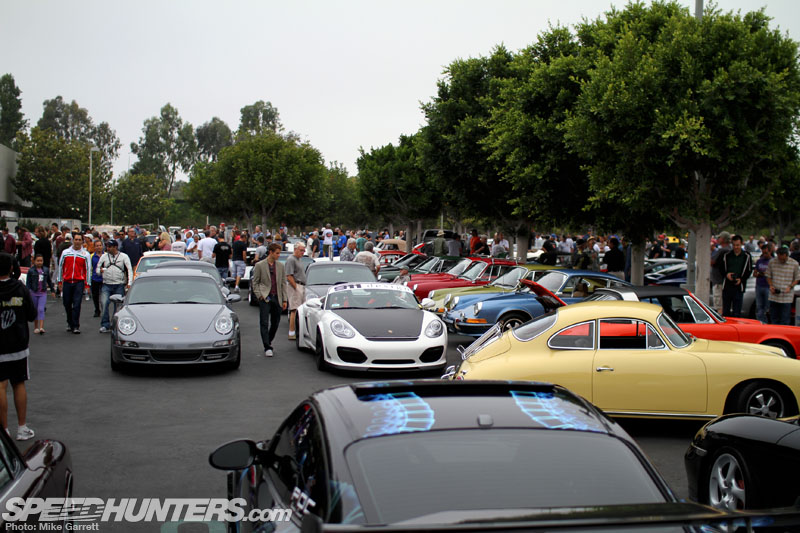 With that, I'll go ahead and continue my look at this past Saturday's event. The view above is what will typically greet you as you walk up to the parking lot – automobiles and people as far the eye can see. Keep in mind all this commotion is taking place at 6:45 in the morning.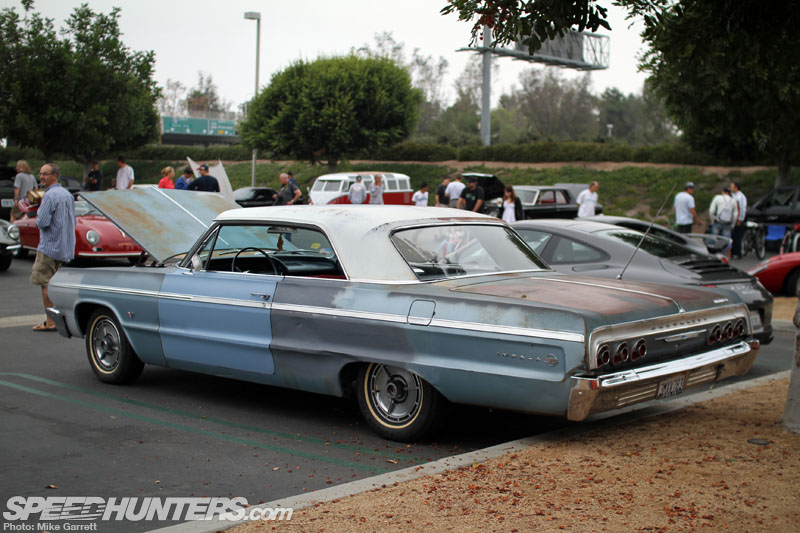 The first thing that came to mind when I saw this '64 Impala SS are those "unrestored" diecast toys that you sometimes see. I'm guessing this one is a work in progress, but it actually looks pretty cool in this state.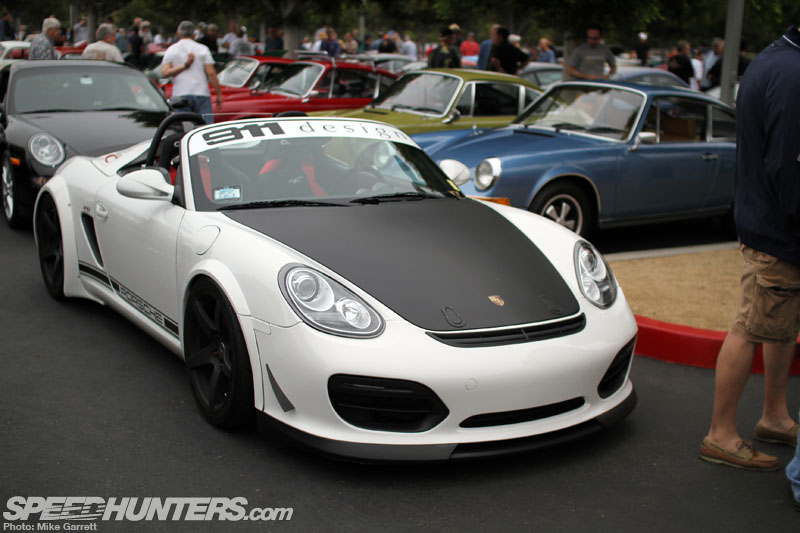 The Porsche area featured everything from early 356s and Speedsters to modified late models. I couldn't stop myself from having a few flashbacks to last year's amazing Rennsport Reunion in Monterey.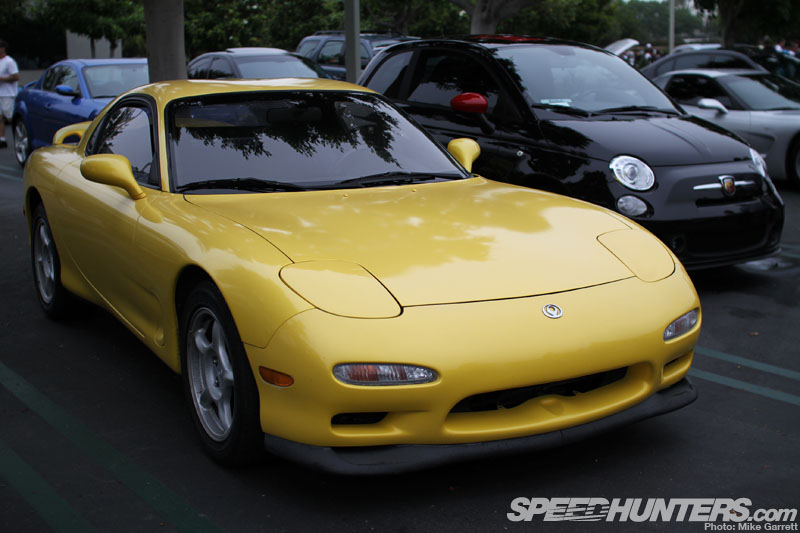 We love heavily modified cars, but sometimes seeing a beautiful stock example of a car like an FD3S RX-7 helps to put things into perspective. Going on 20 years old now, this design still looks as fresh as ever.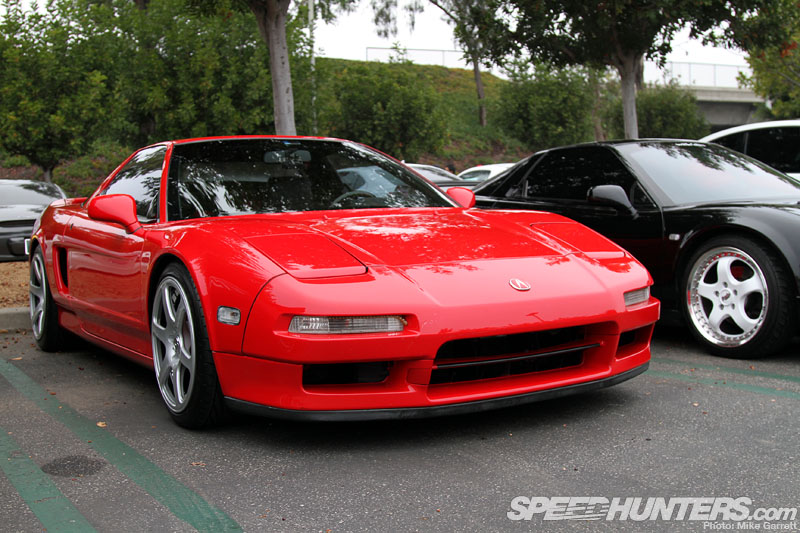 Of course the same can be said for the first generation NSX. Mint early NSX or mint FD3S? That would be one hell of a tough choice to make.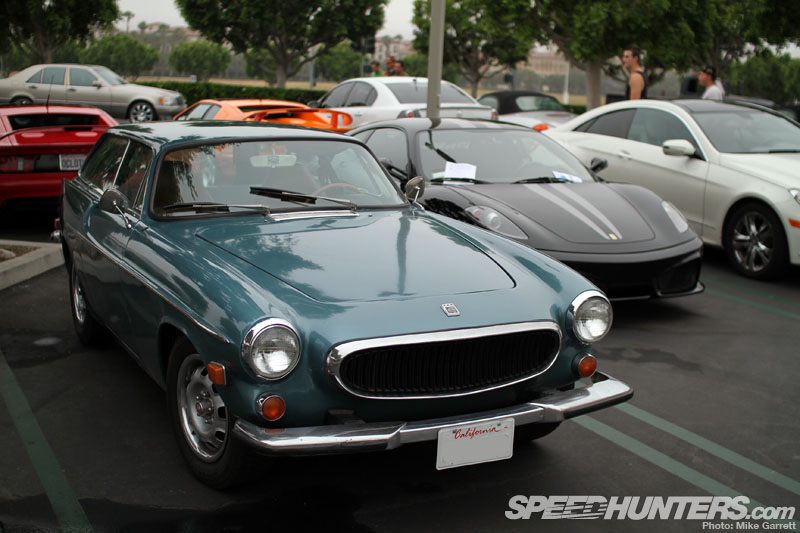 Vintage Volvos are one of those cars where you don't own just one. Every time I see one I just assume the owner has a whole fleet of them back at his house…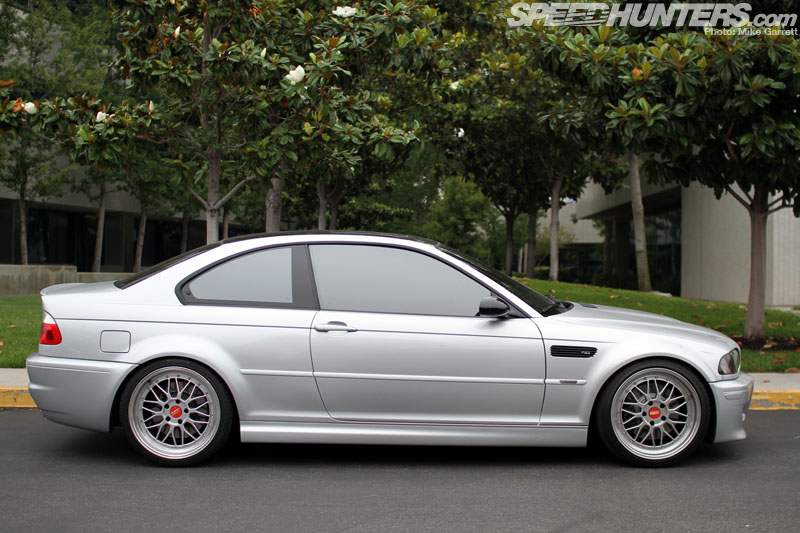 Last weekend's edition of Cars & Coffee seemed to have an abnormally large showing of modified European cars. I feel completely comfortable using the word "perfect" to describe this E46 M3 on BBS LMs.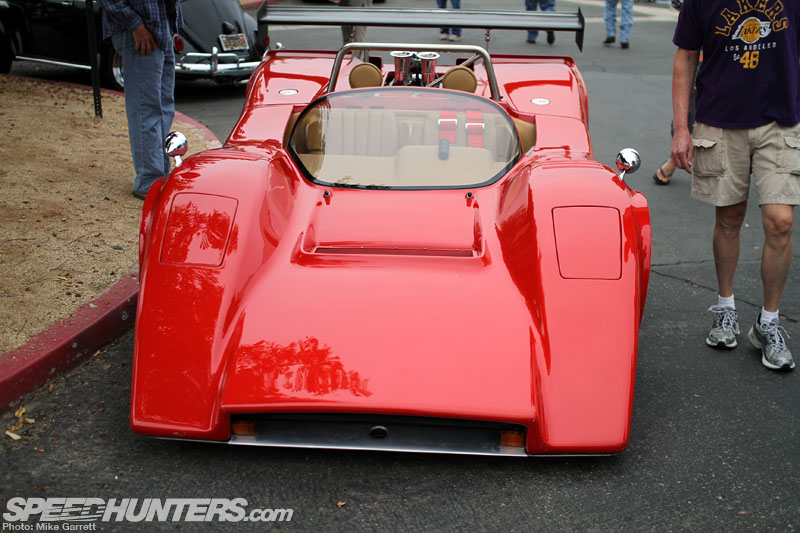 A few of you were asking about this thing in the comments section of the first post. It looked like it was basically a street-going Can Am racer. Not sure who the maker is, but I'm guessing its a kit car of some sort. It sounded amazing.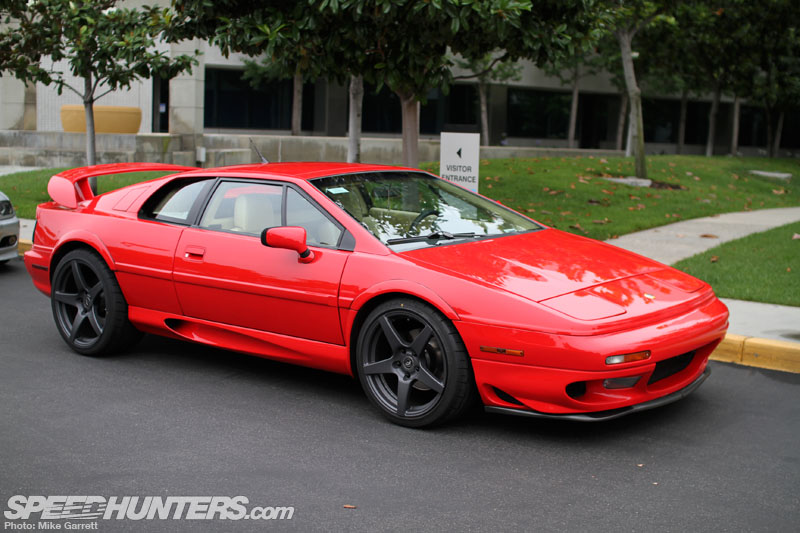 I'm not quite sure what's going on with Lotus' plans for the new Esprit and whether or not they will come to fruition, but for now we can still enjoy the originals.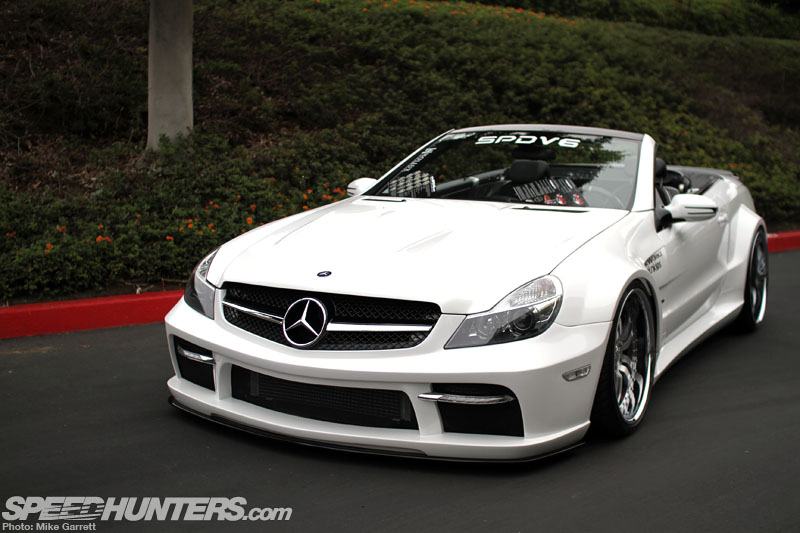 Because sometimes you know a stock SL65 AMG just doesn't cut it.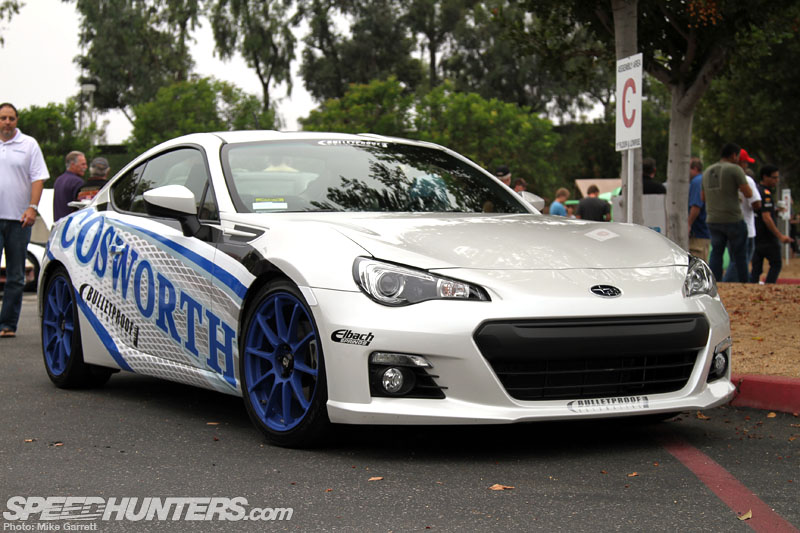 In addition to private owners, the BRZ and FR-S are now filling the hands of US-based tuners. Can't wait to see what pops up at SEMA this fall…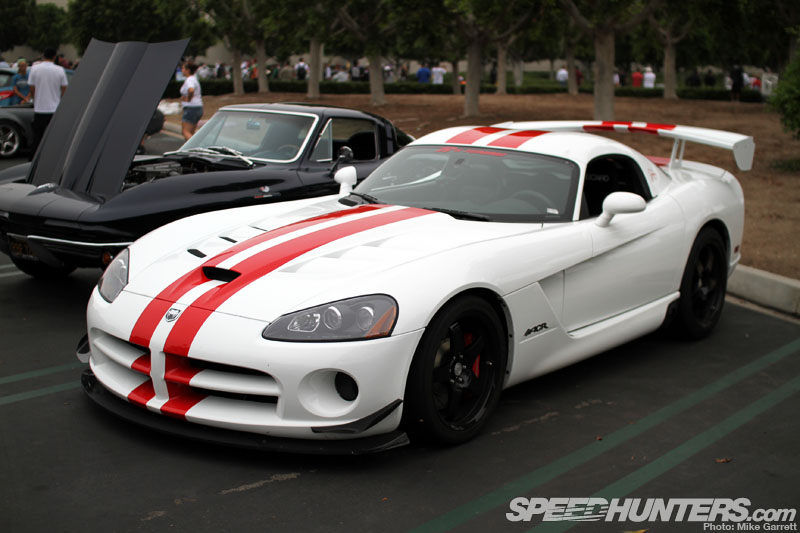 When I saw this ACR Viper sitting in the lot, I got to wondering if the new Viper might be out in the wild by the time my next visit to Cars and Coffee cones?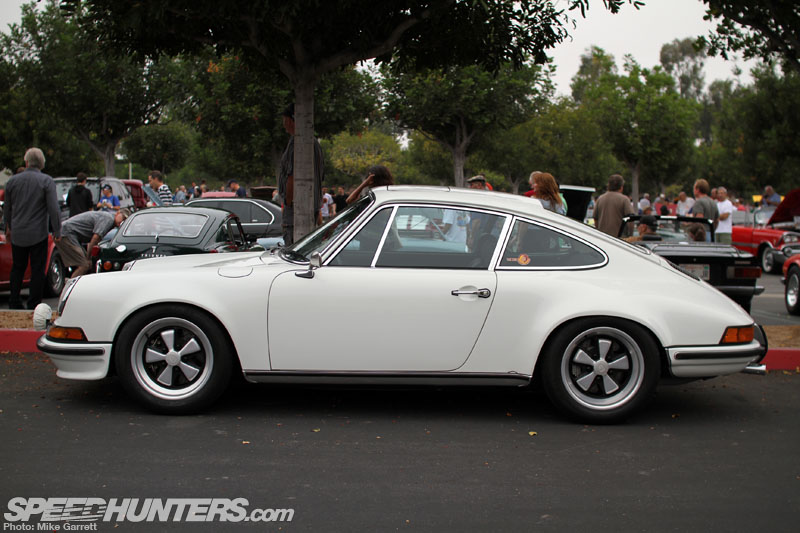 Actually, if you have a thing for early 911s I suggest staying away from Cars & Coffee. Sights like this can cause one to do irrational things with their pocketbook.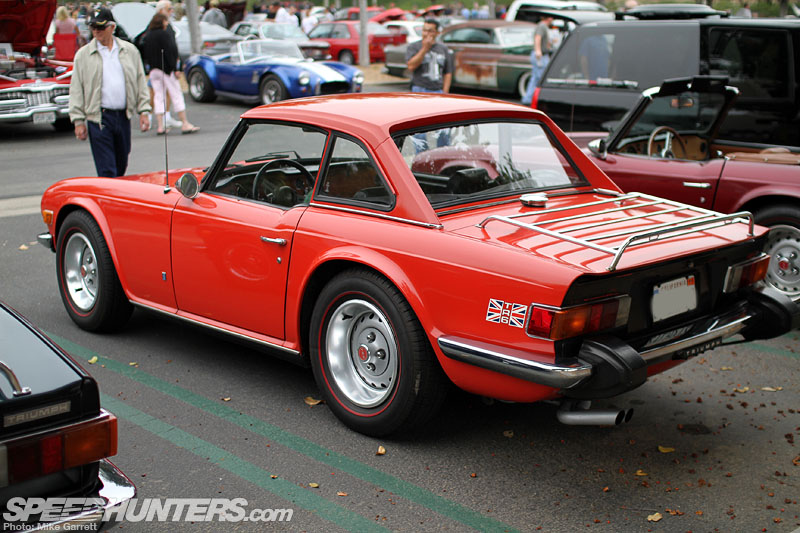 This red TR6 was part of a fairly big group of Triumphs that had come out on this particular morning.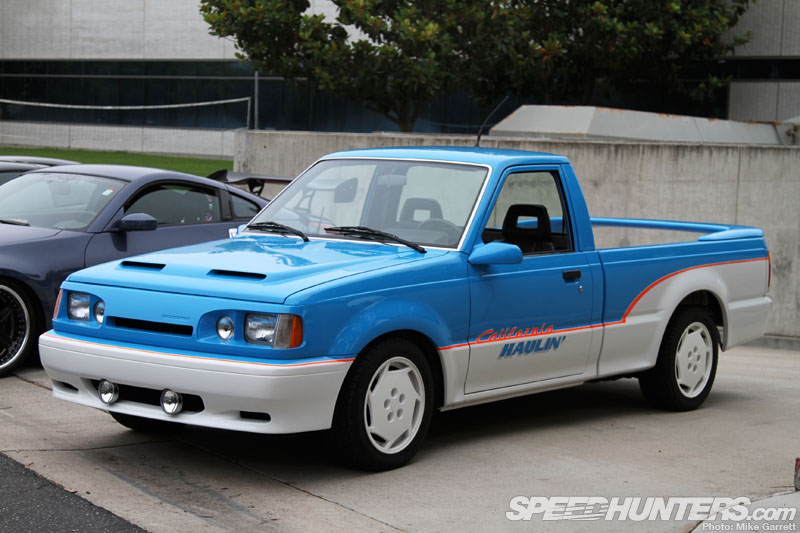 At first glance, this Mazda B2000 looks lot like your typical late 1980s custom mini truck, but "Calfornia Haulin" is actually a special project developed by SoCal's own Racing Beat.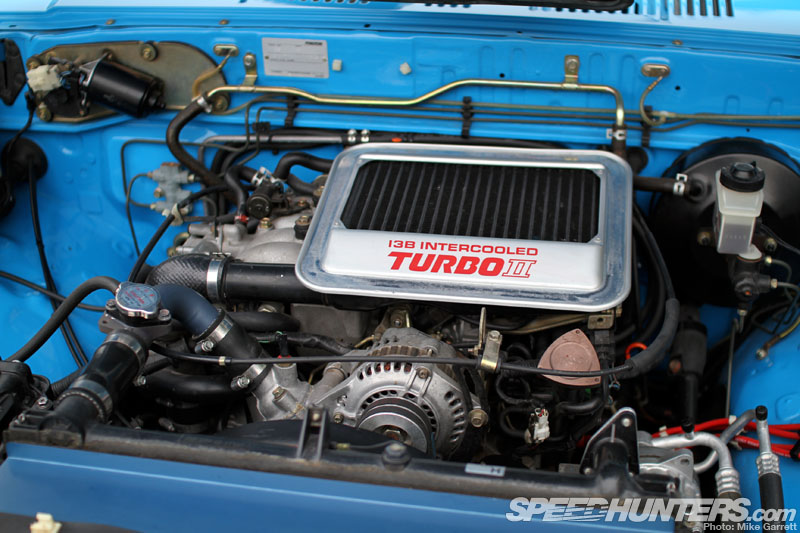 The truck is powered by a complete 13B turbo setup from an FC3S RX-7.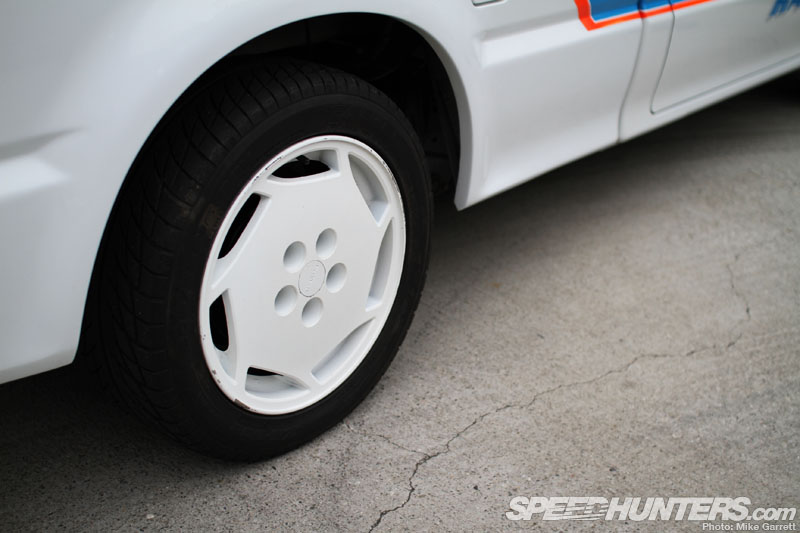 It even wears the FC Turbo II's 16″ alloy wheels, coated in white to match the body.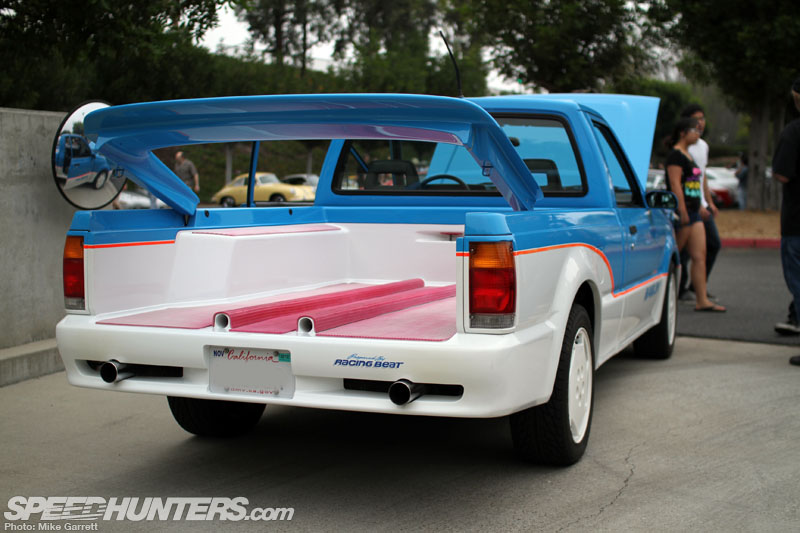 The best thing about it has to be the paint job though. There's nothing that screams late '80s/early '90s quite like pastel and neon colored graphics.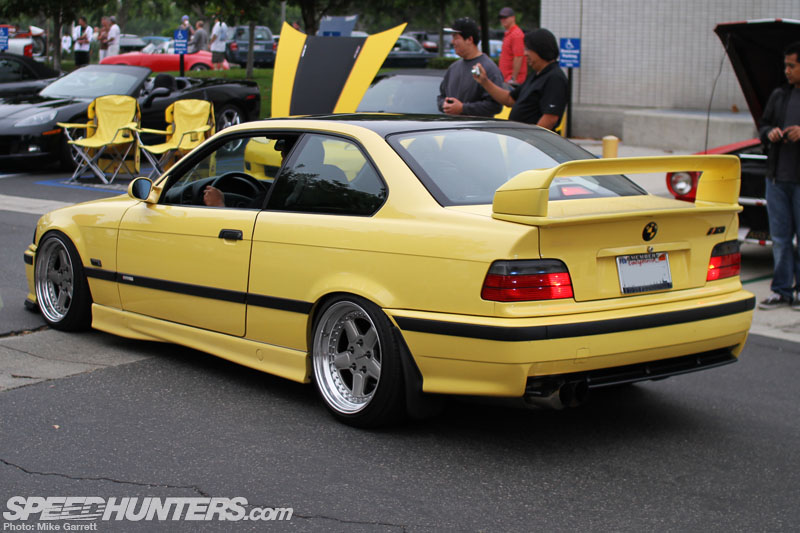 This Dakar Yellow E36 M3 on AC Schnitzer wheels is another one of those cars I've seen at C&C on a few occasions.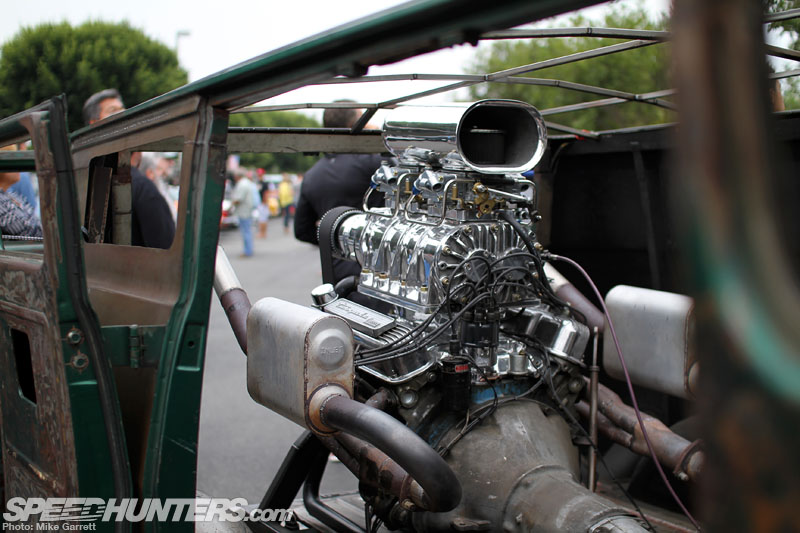 That crazy Chevy Van with the rear-mounted engine was out again and drawing tons of attention. Just as it should.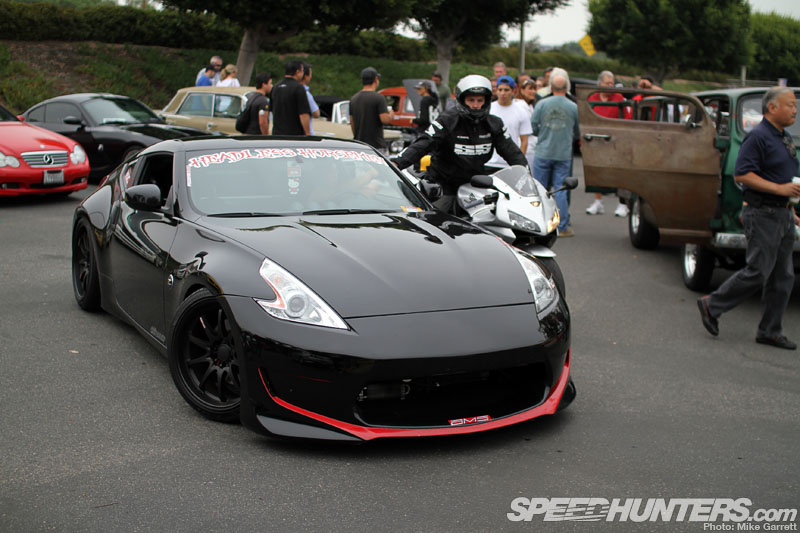 One of the nicer Z34s I've seen in quite a while. With all of the focus on the GT-R and now the BRZ and FR-S I feel like the Z is getting a bit overlooked.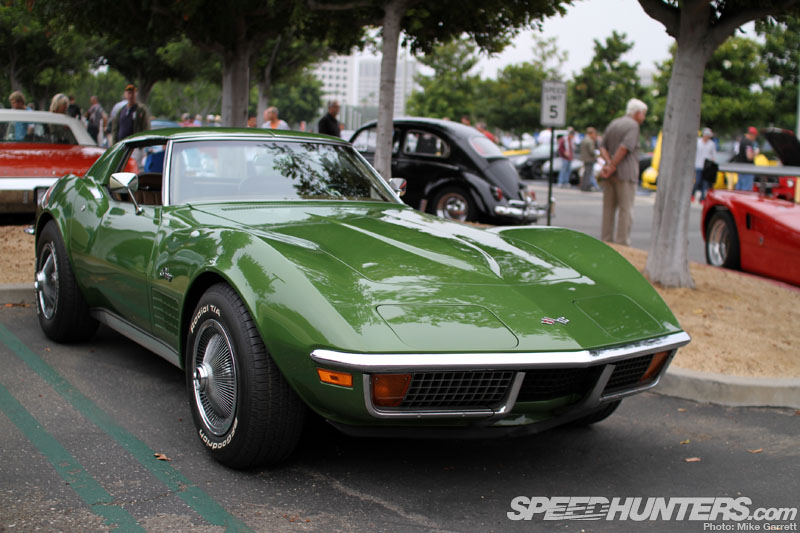 It's amazing to think about the kind of color variations offered on Corvettes in the '60s and '70s. Something like this green would look quite strange on a new 'Vette, but it works great on a C3.  Also check out the stock wire wheel covers.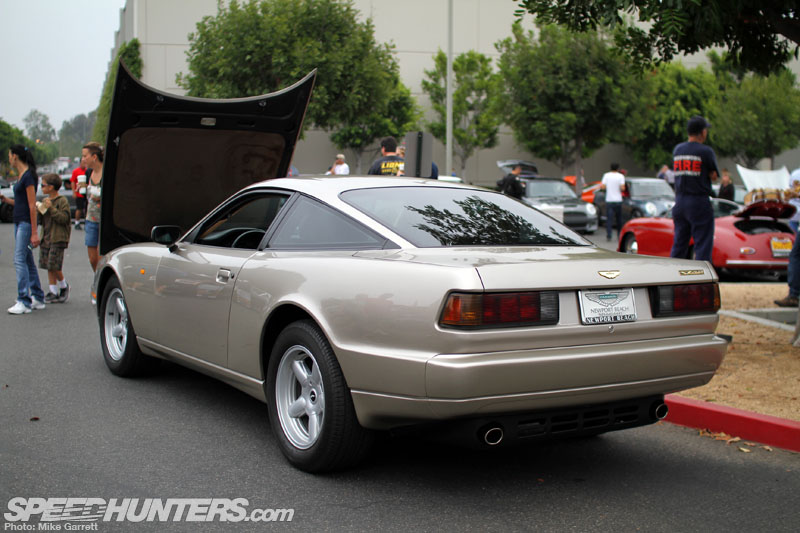 An early model Aston Martin Virage is not a car you see all too often on the streets of Southern California. This one appeared to be in fantastic condition.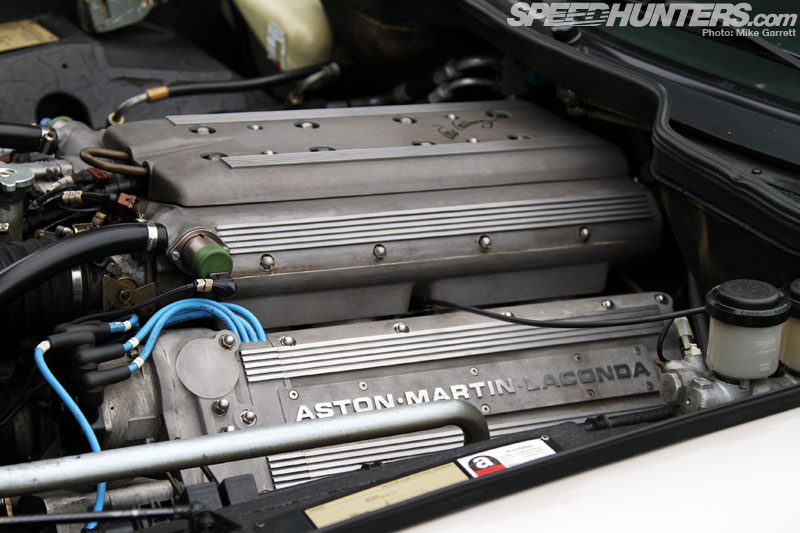 A glance under the hood reveals the velvety smooth 32-valve V8, which was quite a powerplant by the standards of its day.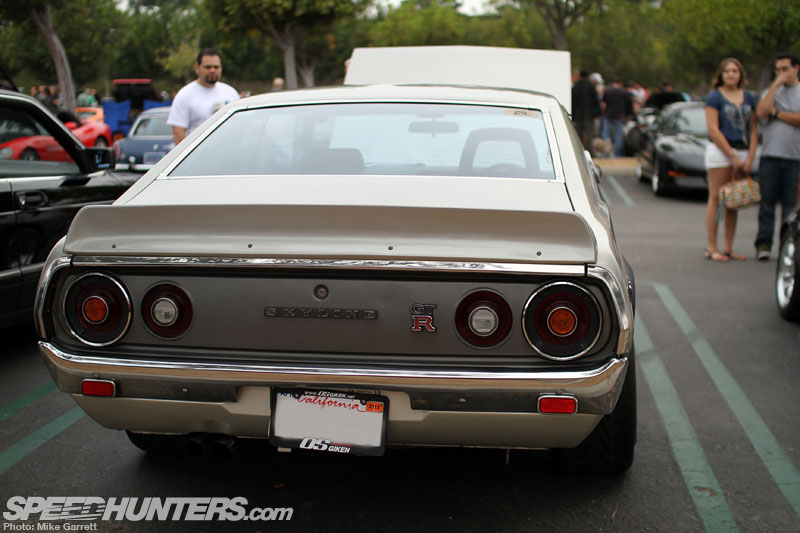 A Kenmeri Skyline is another one of those cars that gets a lot of interest at Cars & Coffee because many of the attendees aren't quite sure what it is. Exposing rare machines like this to new people is very much part of the fun of C&C.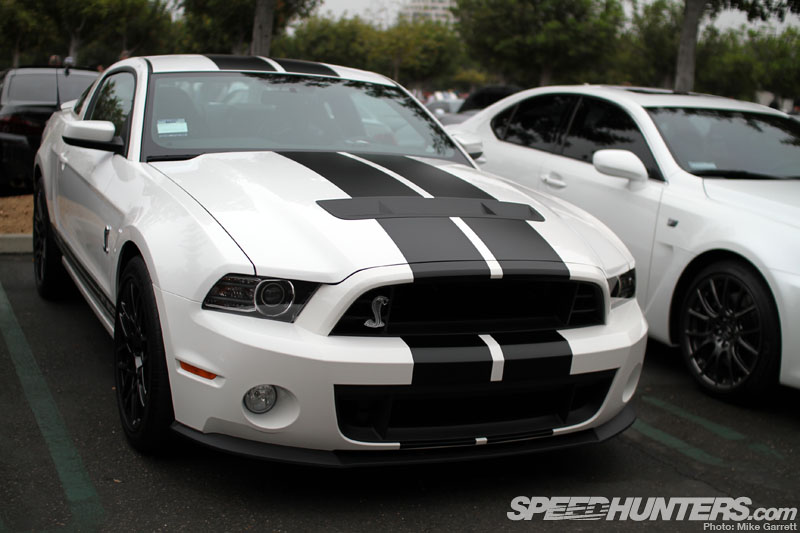 Judging by the temporary registration decal in the windshield, this GT500 Mustang just rolled off the showroom floor. What better way to break it in than with a cruise to Cars & Coffee?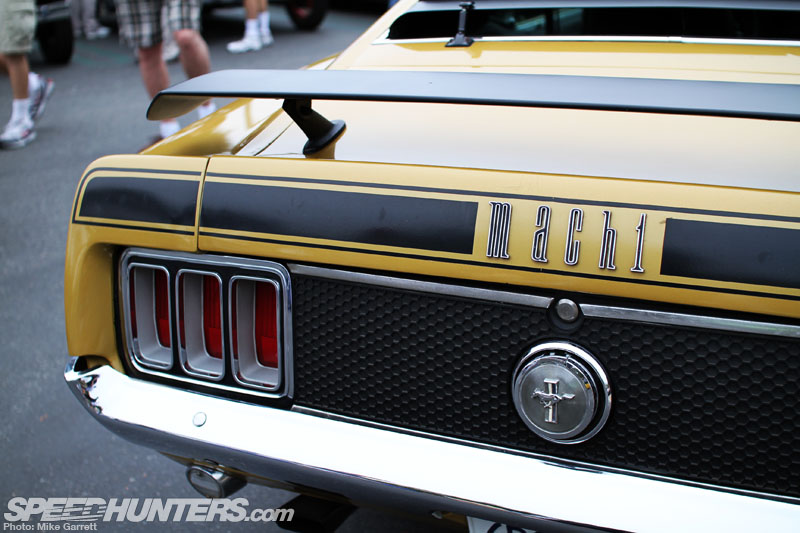 Or perhaps you prefer your Mustangs to be of the classic variety?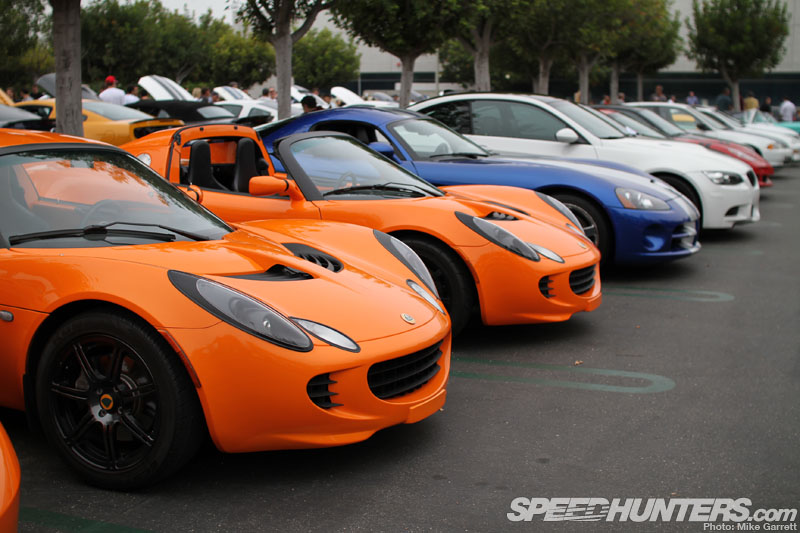 That just about does it for my most recent visit to Cars & Coffee.
Once I had finished up here I hopped on Interstate 5 and headed north to Santa Fe Springs for the Mooneyes USA open house, which I'll be posting about tomorrow.
As usual, don't forget your desktops below.
-Mike