The state of California has been a hotbed of car culture since well, the beginning of the automobile itself. Southern California in particular has a worldwide reputation as a place where the car is king. but Northern California on the other hand doesn't have quite the same gasoline-fueled image as SoCal. With that said, anyone who's been there knows that car people from the San Francisco Bay Area and the surrounding communities are just as enthusiastic as their neighbors a few hundred miles to the south.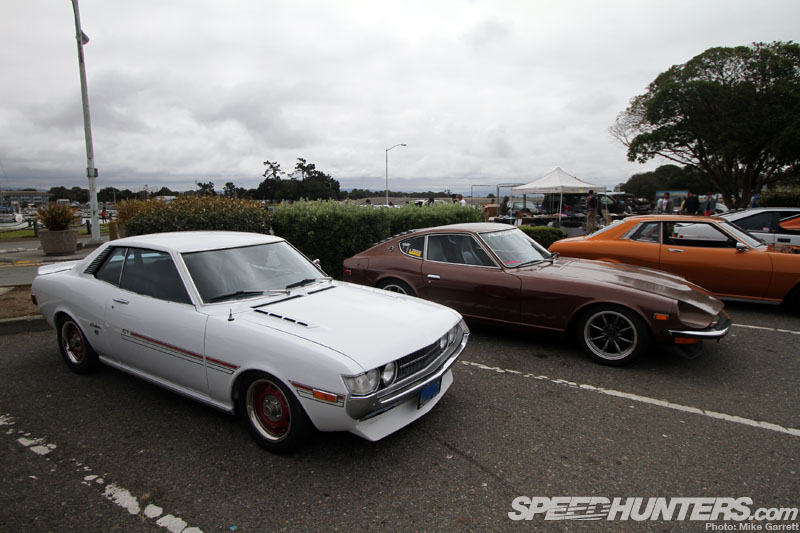 And no, I'm not talking about those strange looking "art cars" you sometimes see in places like San Francisco or Berkley, nor the people who like to "customize" their Prius by covering it in political bumper stickers. I'm talking about legitimate, car-obsessed gearheads. Over the years I've had many opportunities to witness Northern California's car culture first hand and I can safely say that it's second to nowhere – be it LA or anywhere else.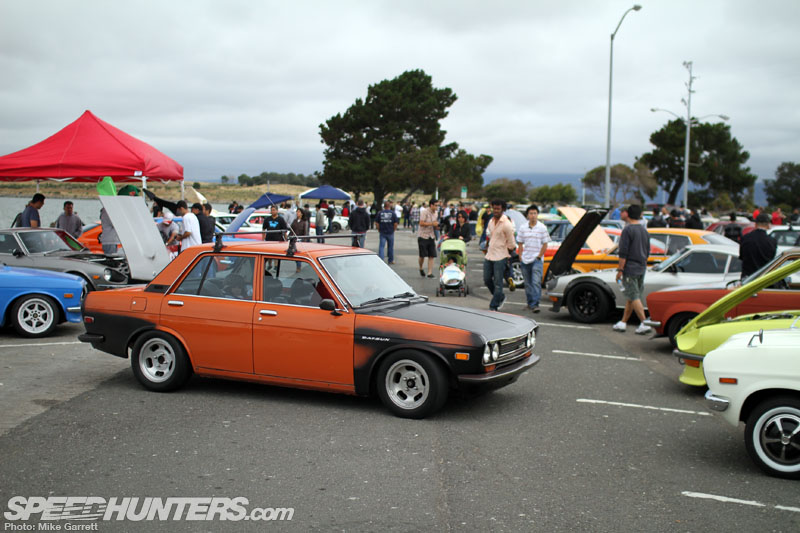 The one thing NorCal hasn't had in recent years is a dedicated event for vintage Japanese Cars – something to rival SoCal's annual JCCS meet. There was a great show called Motoring J-Style held several years ago, but for some reason or another that event didn't last.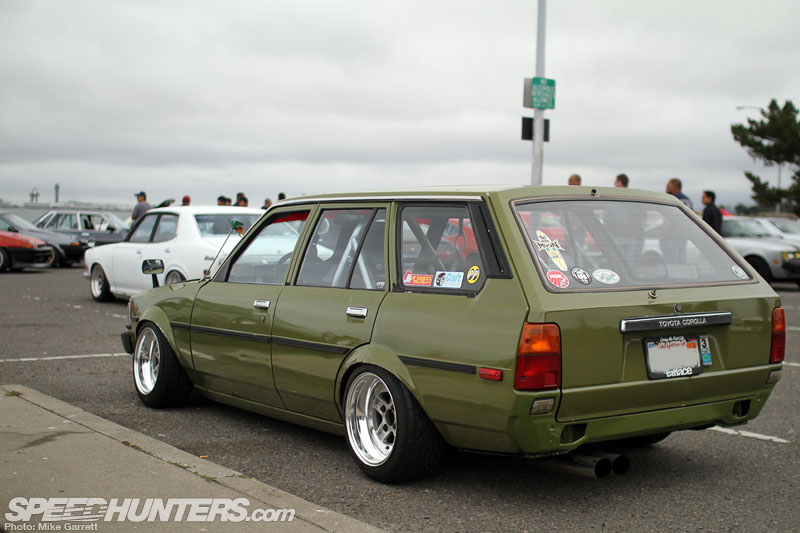 Thanks to the efforts of a group called Historic Japanese Car Gathering, NorCal's retro Japanese car scene is coming back in a big way. This past Sunday they hosted an event in the East Bay city of San Leandro dedicated to Japanese vehicles from the 1980s and earlier. Being both an open-eared Speedhunter and a classic Japanese car nerd I made plans to be there as soon as I heard about it.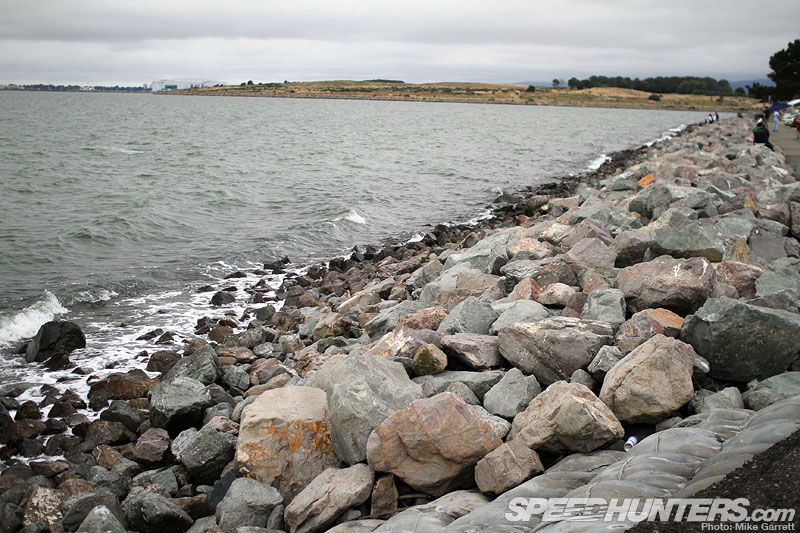 The setting chosen for the event was a fine one – the San Leandro Marina with the cars parked just feet from the waters of the San Francisco Bay. The weather was a bit cloudy in the morning, but I suppose that's fitting for a place known for its foggy gray summers.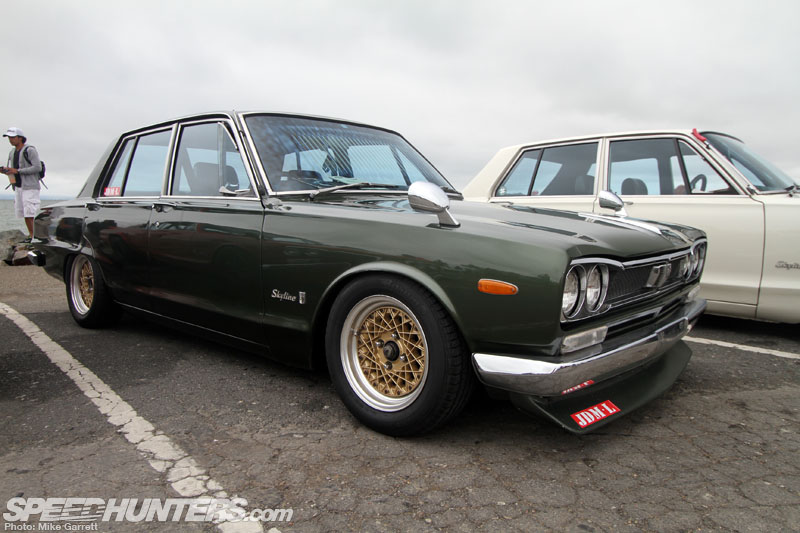 This was more than just a meet for vintage Japanese vehicles though. Dubbed the "Bayline Meet", the goal was to gather up what may be the biggest collection of vintage Skylines ever assembled in the United States.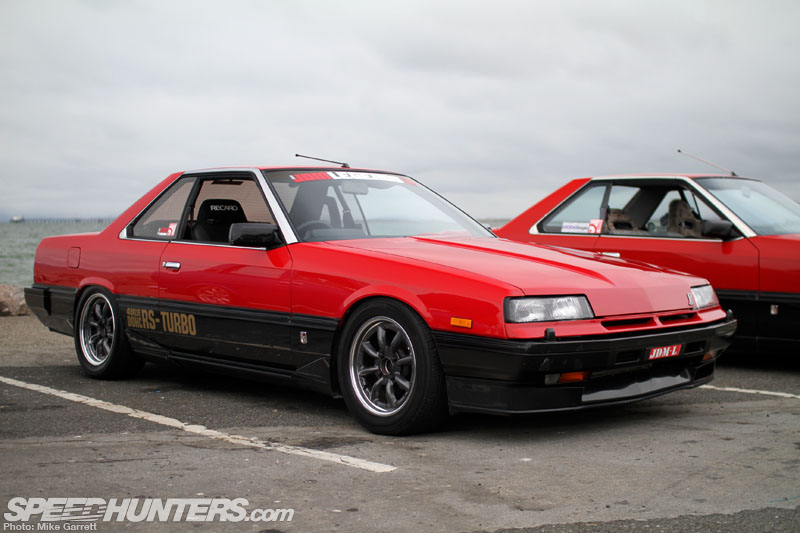 Eric Bizek and the crew from JDM Legends played a big role in the event, road tripping the Hakosuka in the previous photo and this DR30 Skyline all the way from Utah. It was great to finally meet Eric, and I'm going to do my best to drop by the JDM Legends shop when I'm in the area next month for Bonneville.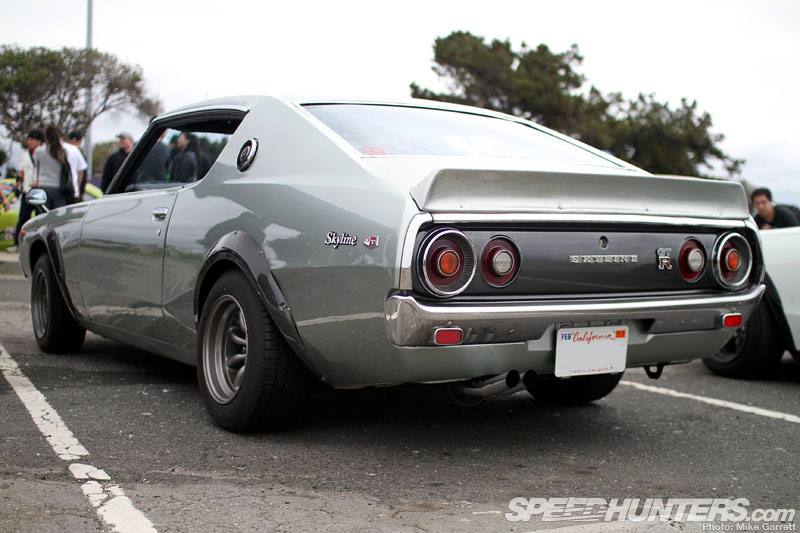 The Kenmeri Skyline in particular received a lot of attention at the meet…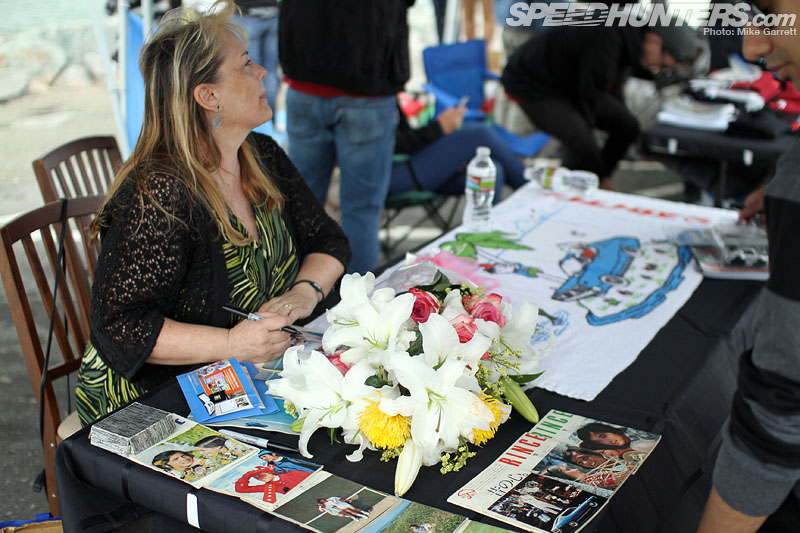 …and that's because "Mary" from the original Ken & Mary Japanese TV commercials and advertisements was on hand as a special guest to chat with Skyline fans and reminisce about her days as an unlikely Japanese pop culture figure.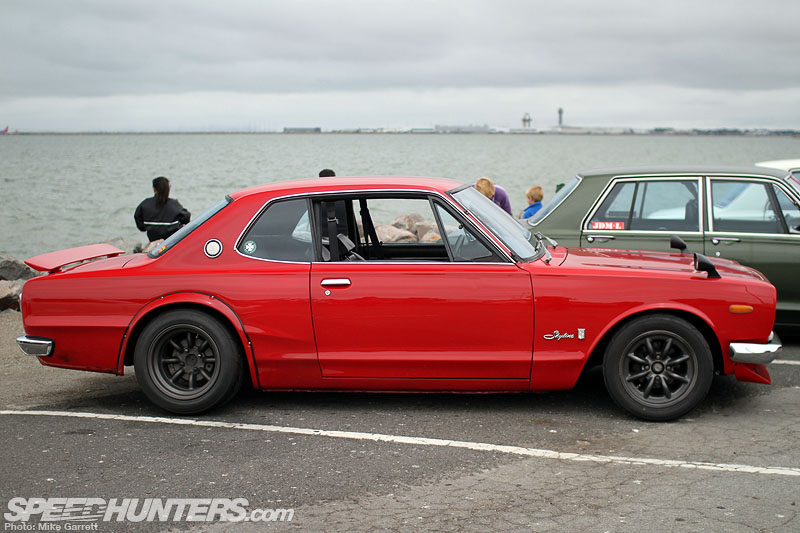 This Hakosuka should look very familiar to Speedhunters readers. The car belongs to Eric Bauer who recently wrote, a guest blog here chronicling of the story of how he came to be the owner of this red beauty.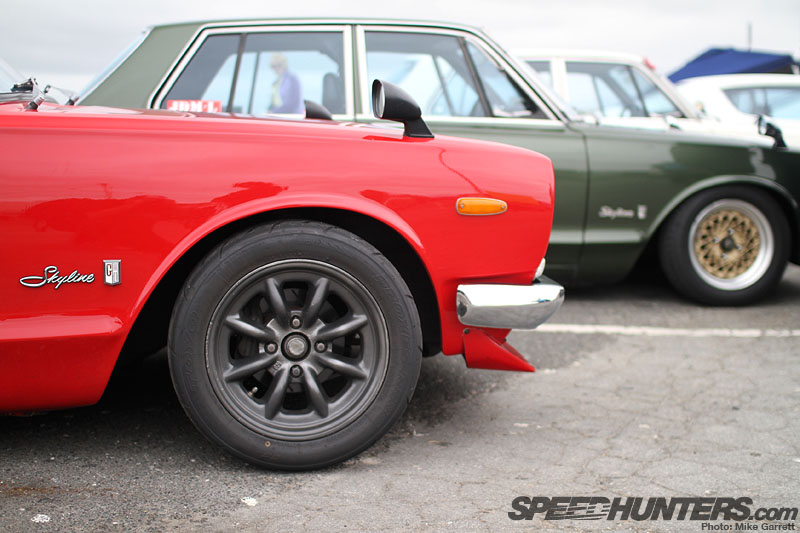 Eric made the trip up from Southern California to take part in the Skyline celebration. Indeed it's no garage queen.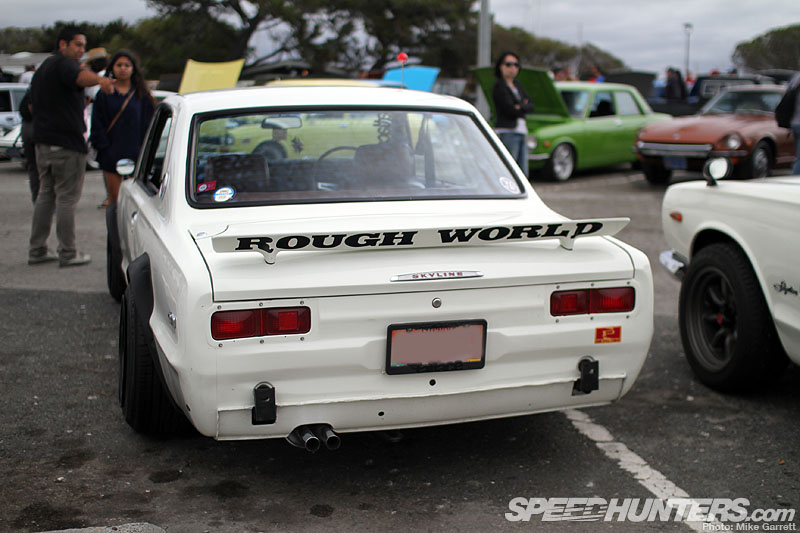 The Bay Area's own Fatlace crew also came out with their impressive selection of vintage Japanese machinery.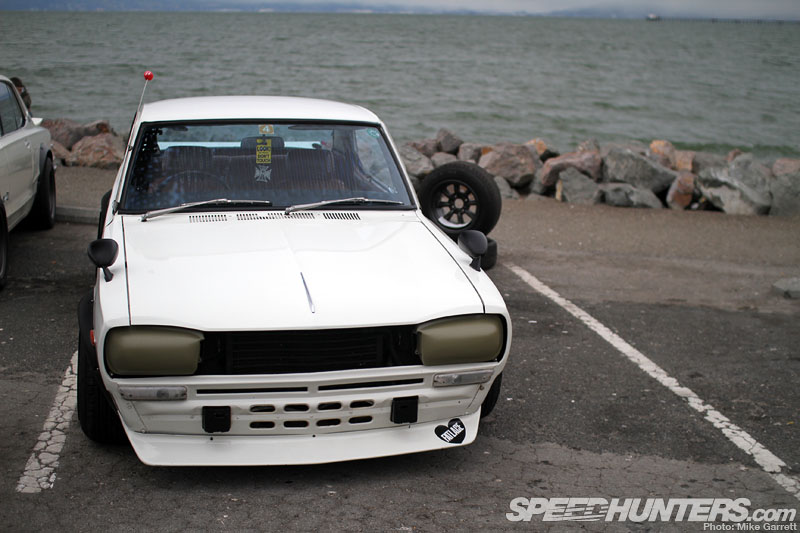 There was Mark's Hakosuka of course…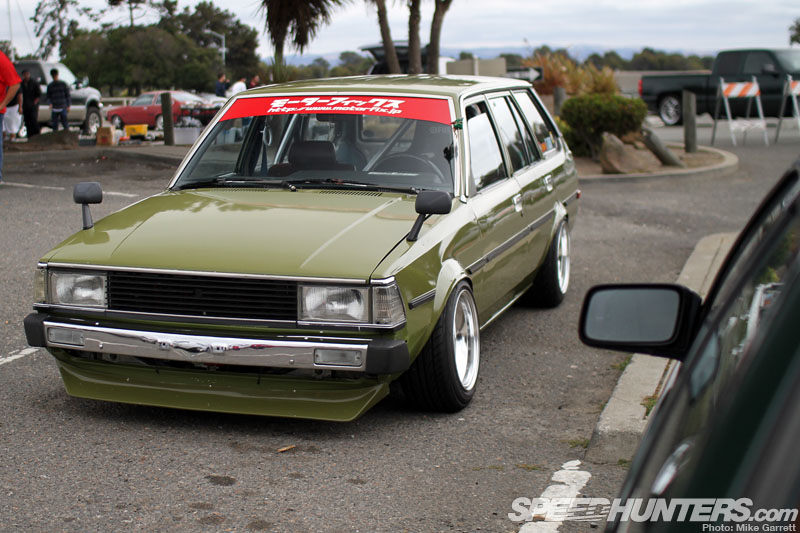 …along with Kenny's sexy Corolla Wagon.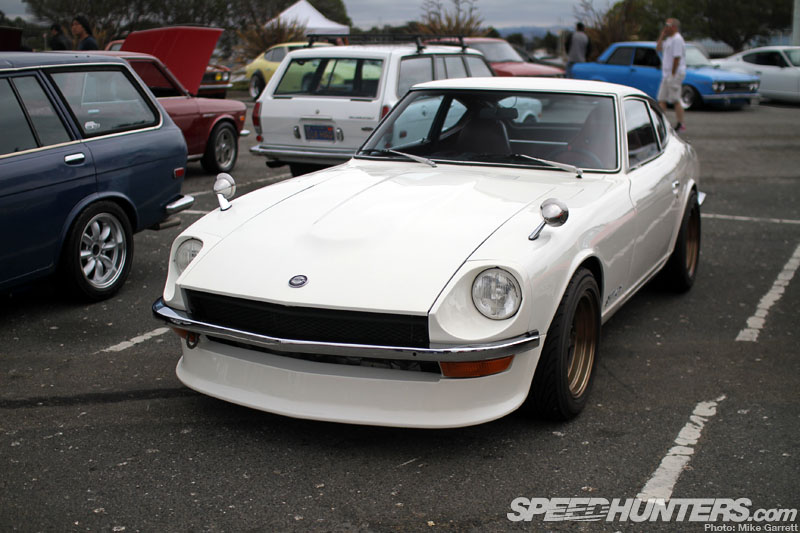 The Skylines may have been the featured cars, but there dozens of other cool Japanese machines to check out as well…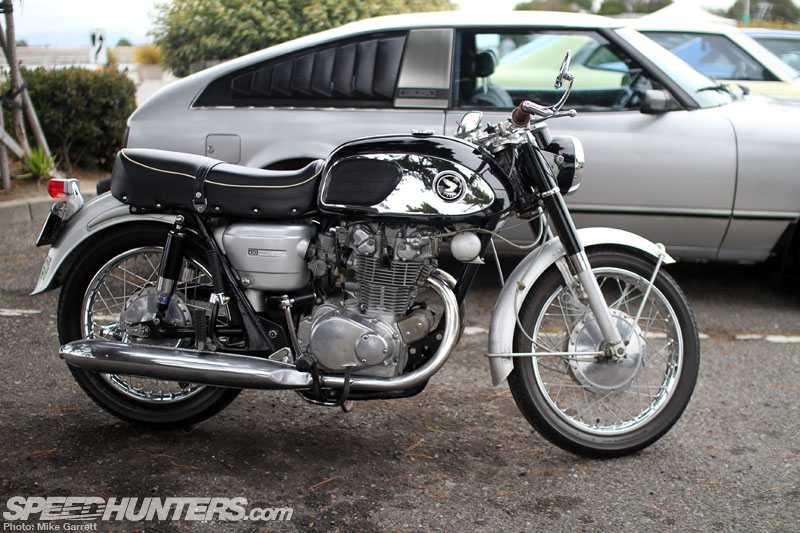 …some of them with just two wheels.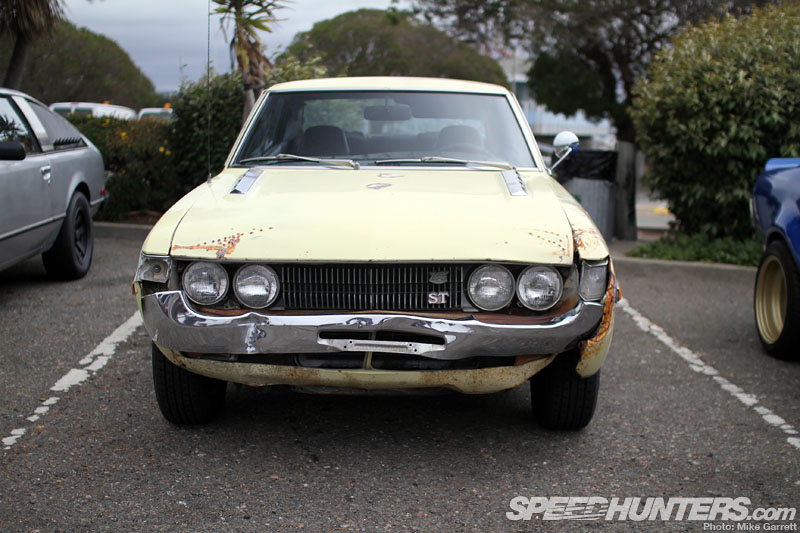 I thought this unrestored first generation Celica ST was pretty cool for some reason – body damage and all.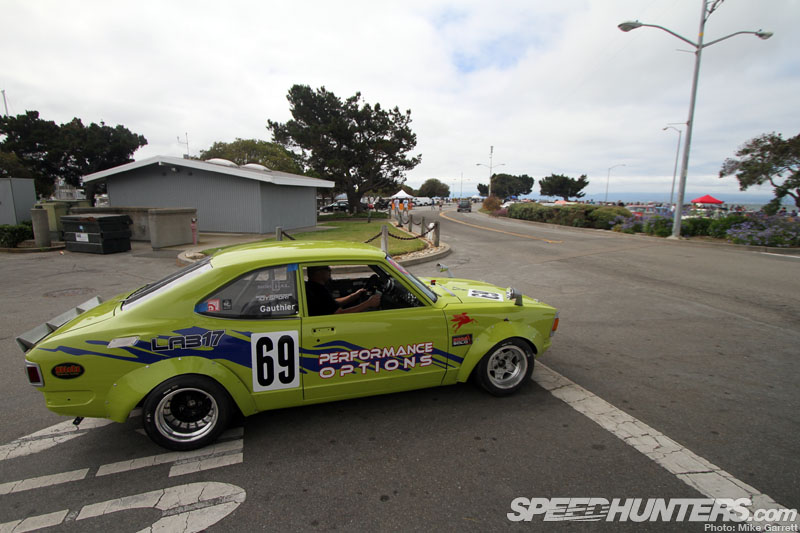 There's Joey from Performance Options rolling up and popping some ear drums in his TE27 Corolla race car.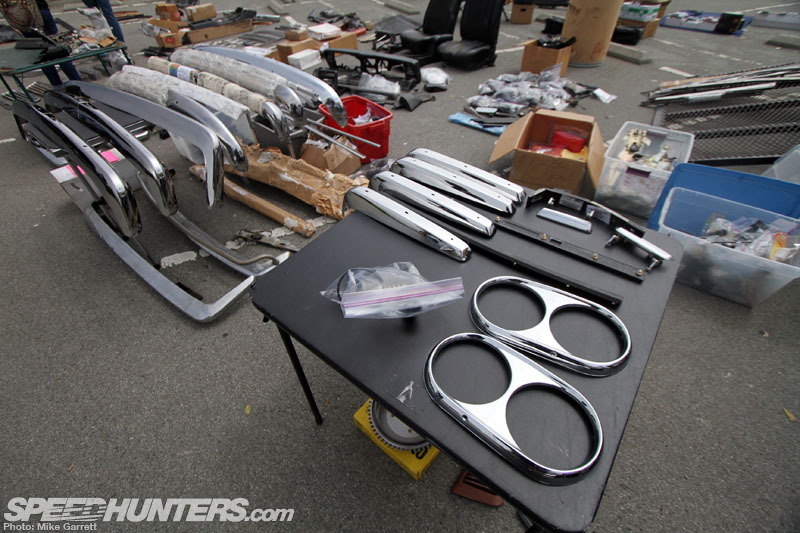 Besides the gathering of cars, the event even included a swap meet area for those who wanted to pick up some parts for their projects.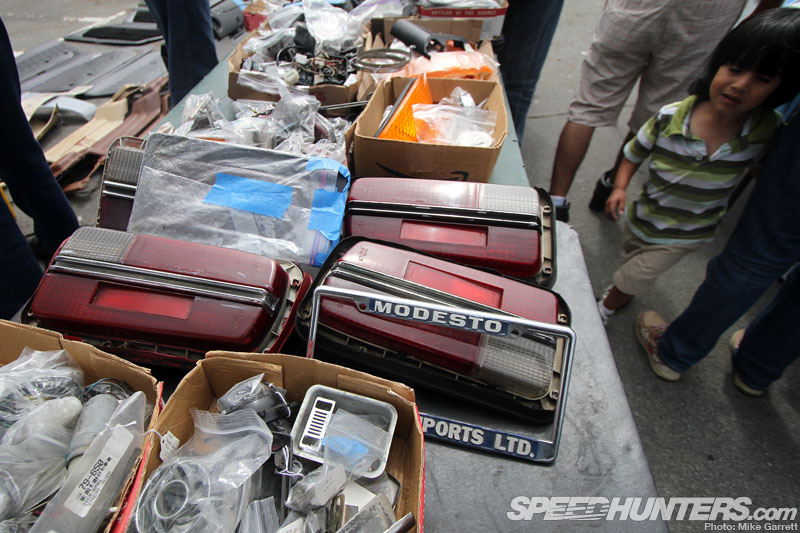 There was a big selection of Datsun parts in particular, and I couldn't help digging through them to see if I could find anything I could use for my own S30 project.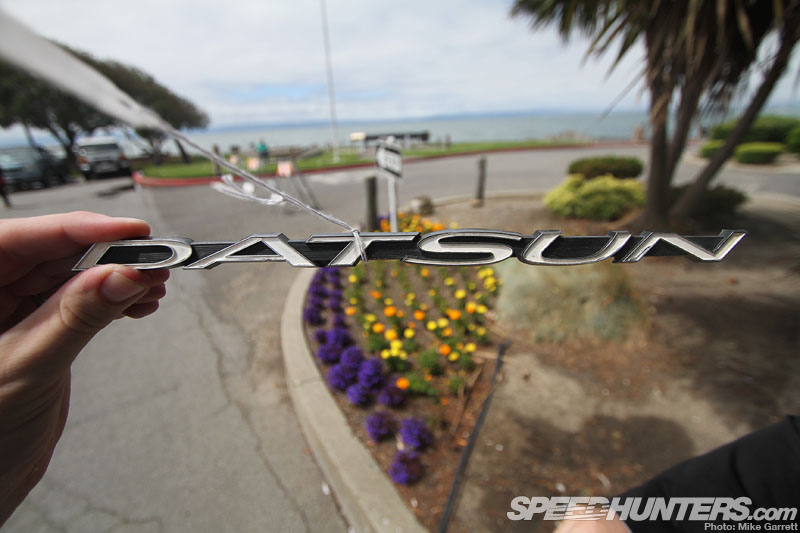 I ended up scoring one the side emblems I need for my front fender. Five bucks well spent, wouldn't you say?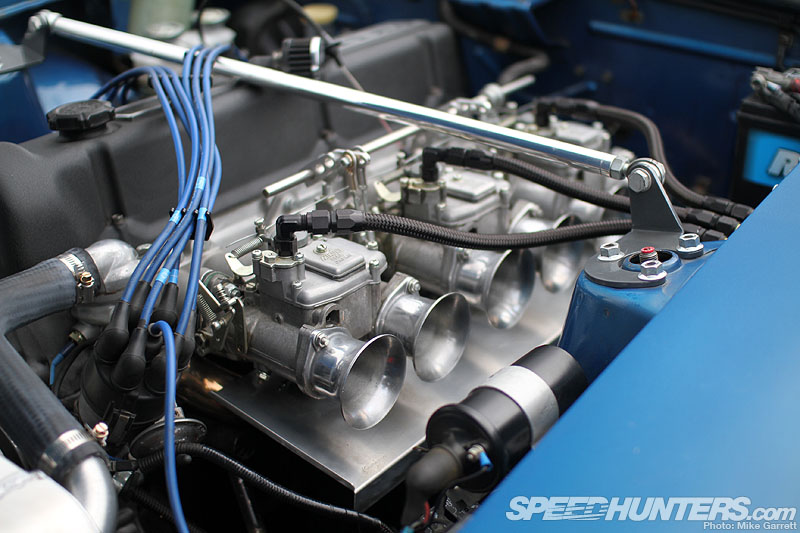 I also found plenty of inspiration for my Z project (which I'm finally starting to make some progress on) in the show area.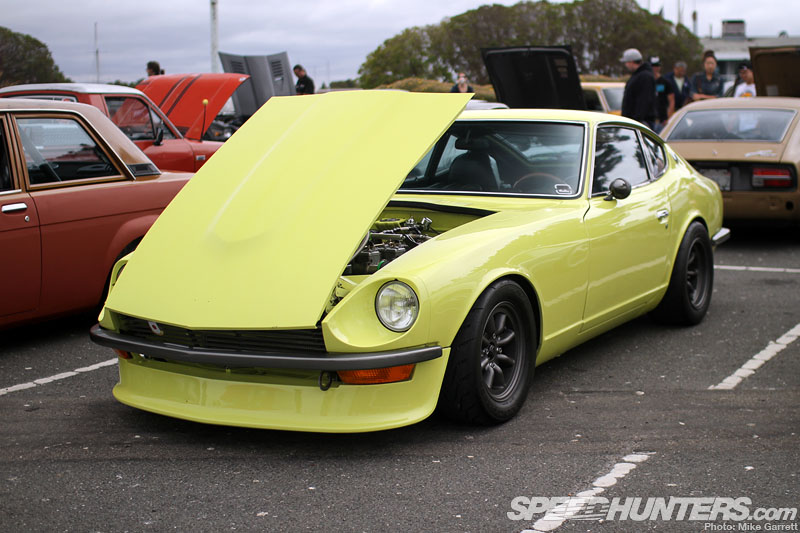 While looking over the cars I caught up with Nick who owns a beautiful Z coated in the same lime color as my car. Inspiration to the max.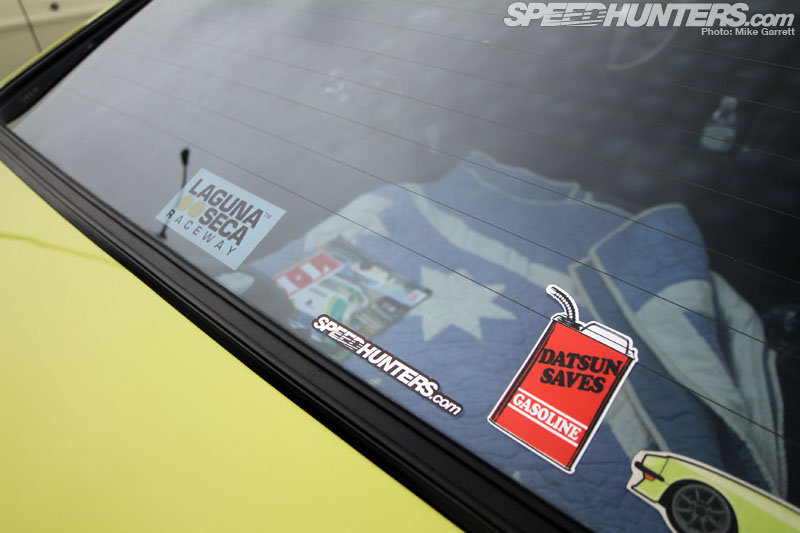 Thanks a lot for the support, buddy!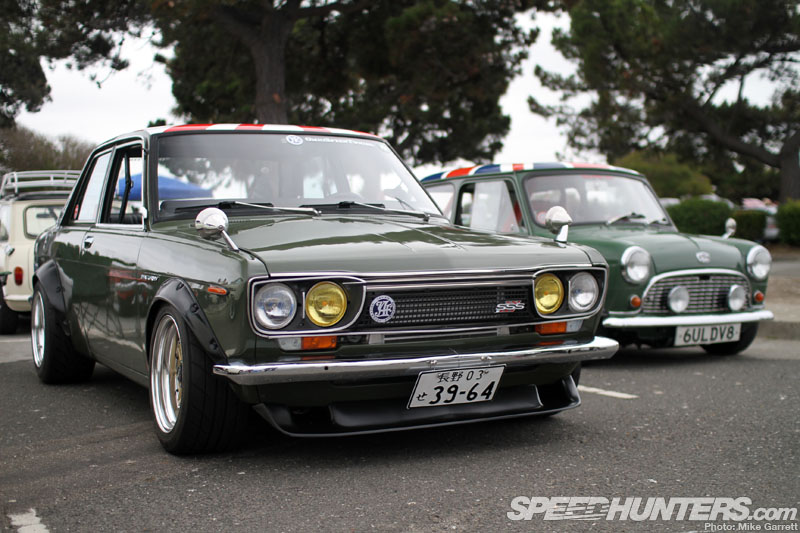 No gathering of vintage Japanese cars would be complete without some tasty looking engine swaps. This Datsun 510 for example…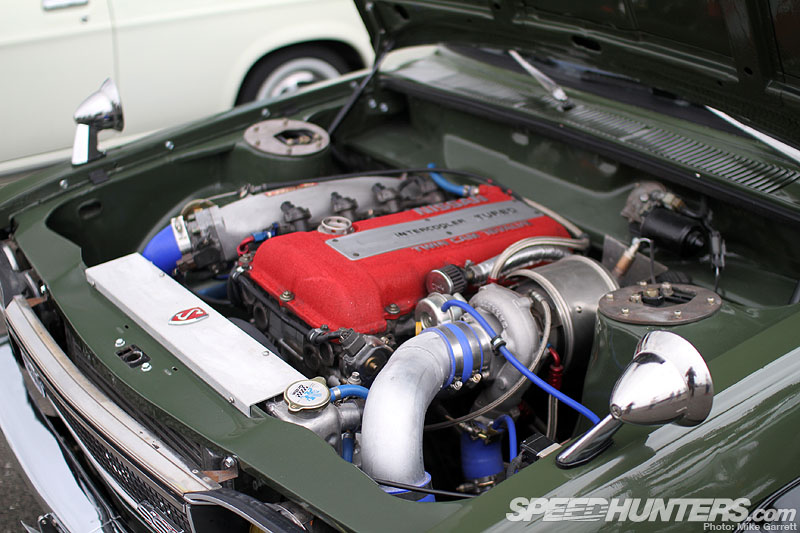 …was equipped with very potent looking SR20DET swap.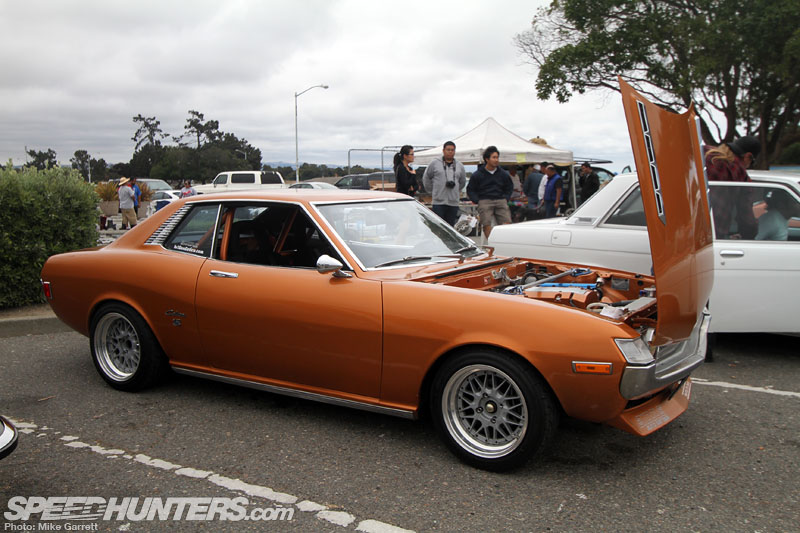 I also spotted this minty Celica…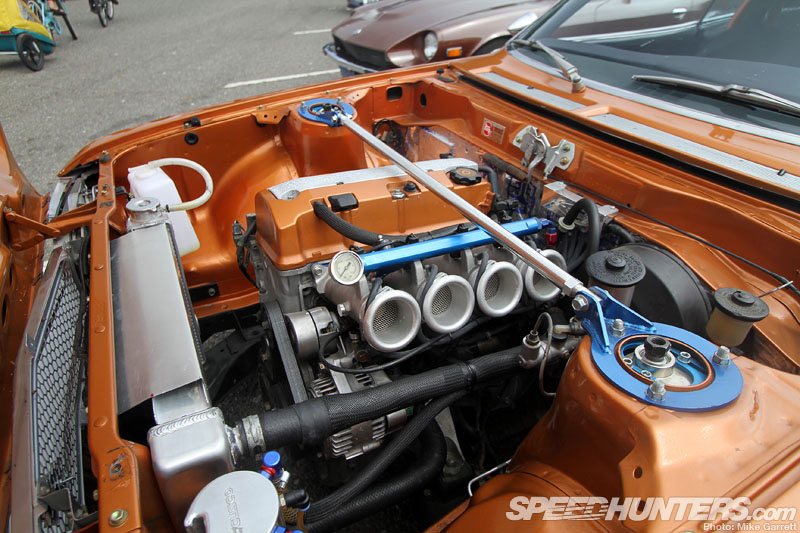 …with individual throttle body-fed S2000 power beneath its hood. Another effect of the S200's0 aging is the lowering cost and increasing availability of F20C engines for swaps.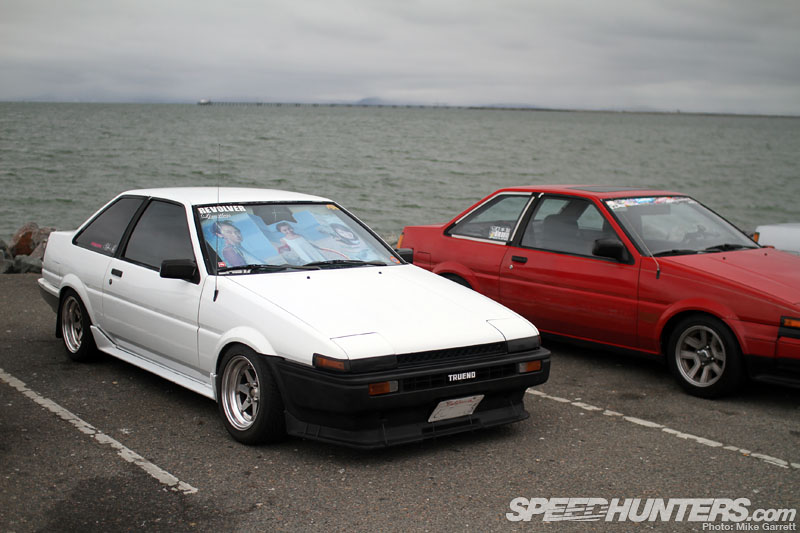 Bay Area AE86 owners also came out to the meet with a pretty strong showing.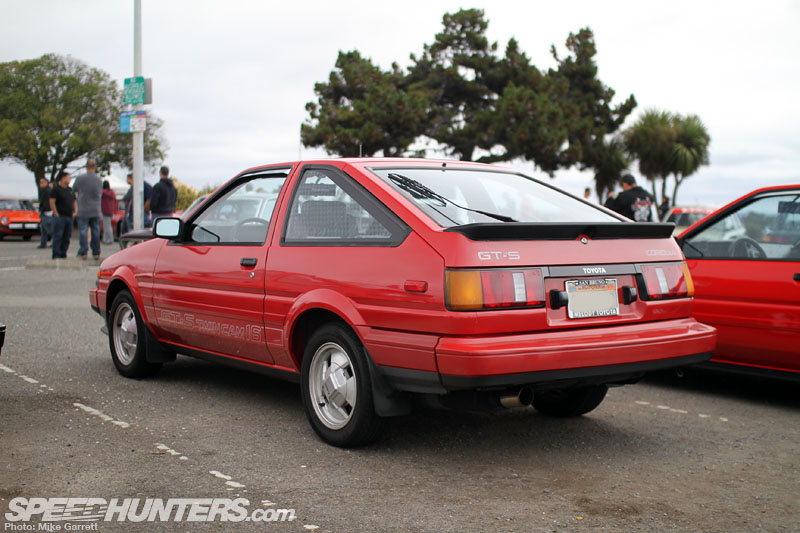 There's always something to be said for a completely original version of a cult car like the AE86. I guarantee that someday this bone stock Corolla GT-S will be worth big bucks.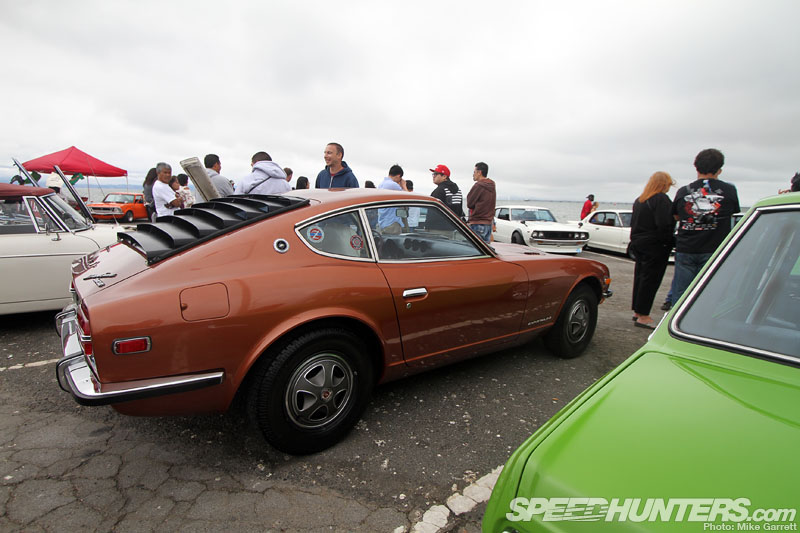 Sticking with the factory original theme, here's a very nice example of a 240Z complete with with original 14″ wheel covers. Back in the '70s many Zs had their stock wheels swapped out for mags at the dealer, so these stock wheel covers a bit of a rarity.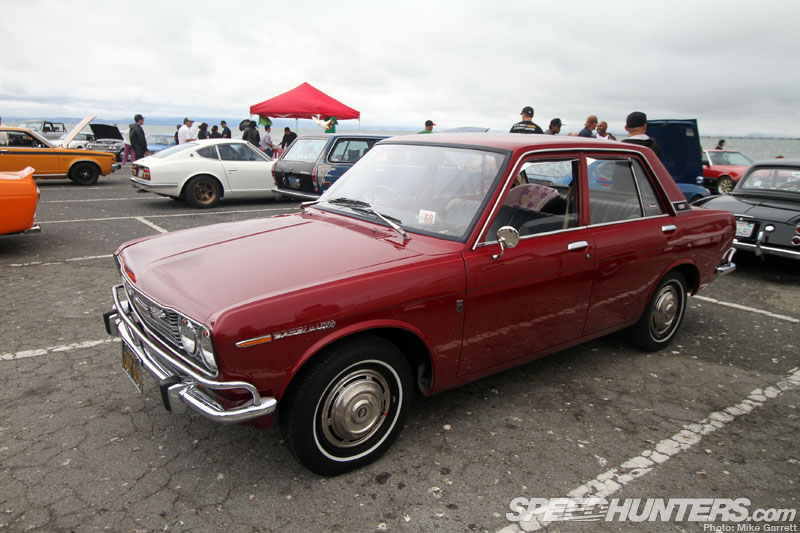 On the same note, we have a stock version of right hand drive Datsun 1300 (510) sedan. Very cool.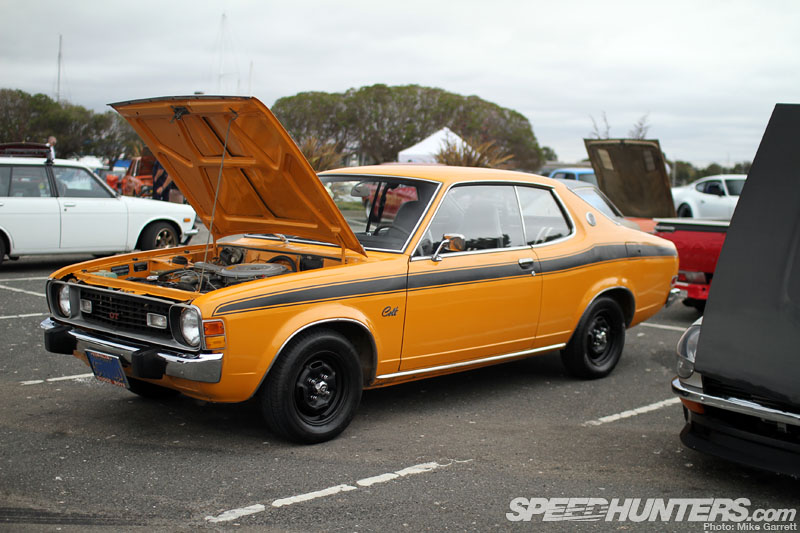 While the majority of the cars had Datsun or Toyota badges, there were also some more unique models in the mix.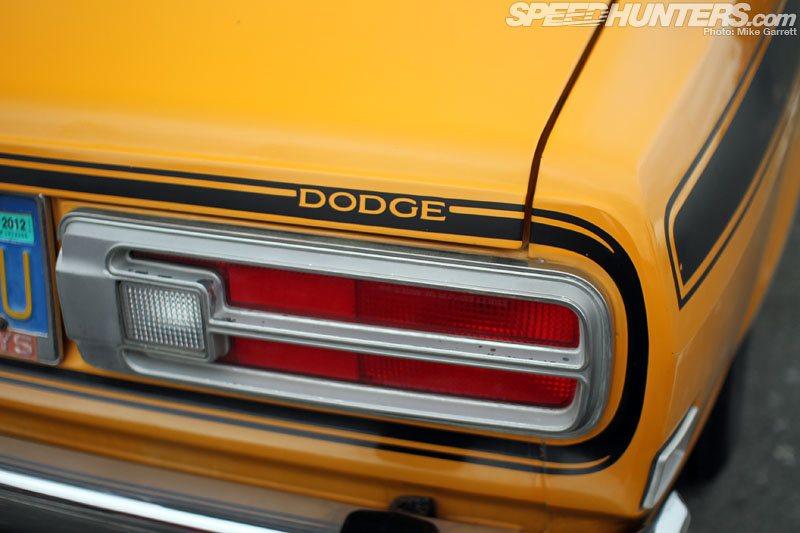 This Dodge-badged version of the Mitsubishi Colt for example.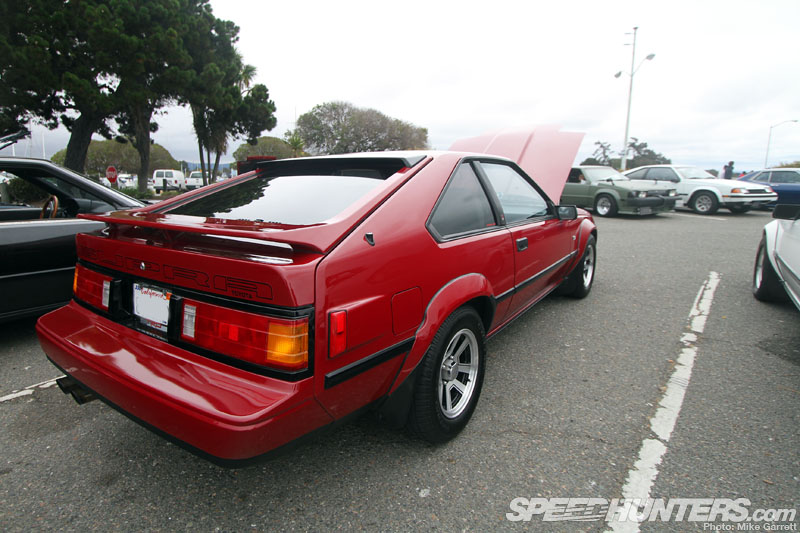 I figure this beautiful Celica Supra is as good a place as any to wrap up the first part of my Bayline Meet.
I'll return tomorrow with more observations from this impressive gathering on the San Francisco Bay. Don't forget to pick up the desktops below.
-Mike
---