It's been over a year now since I moved out of LA and picked up a house here in Central California. I love my house, my garage, the lack of traffic, and the general relaxed nature here, but there are plenty of things I miss about living in Southern California. Being able to visit Cars & Coffee regularly is one of  them. It had been more than six months since my last visit to C&C, so during my visit to Orange County over the weekend I made it a point to drop by the Mazda HQ in Irvine to catch up on the famous weekly car meet.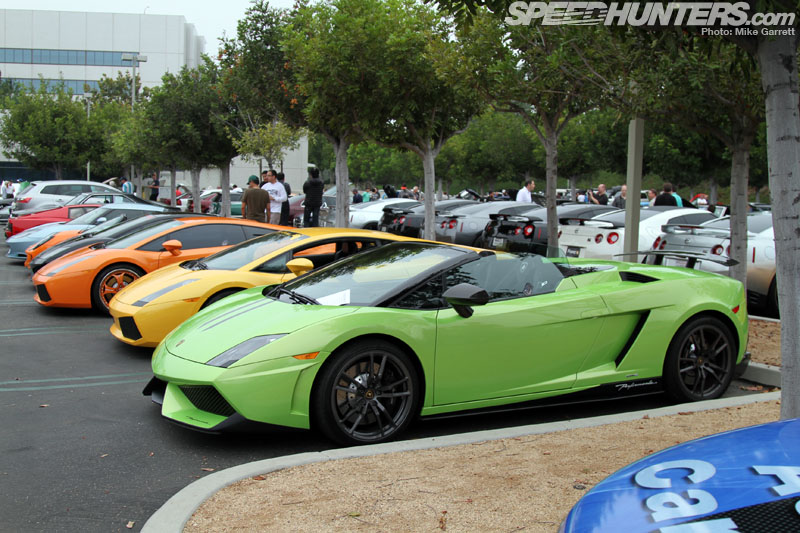 Nothing had changed since my last visit to Cars & Coffee, and that's a good thing. It was still the same eclectic gathering of automobiles from every era and from every part of the world. Cars & Coffee is everything that's great about Southern California car culture squished into a couple hours every Saturday morning.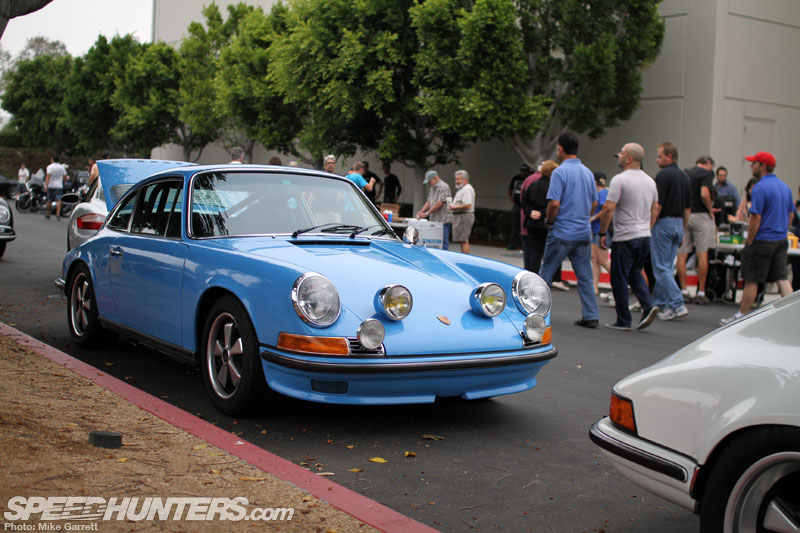 As I walked over from the spectator parking area, I immediately noticed the vast number of Porsches that had come out to this week's event. There tons of them at every C&C, but this week there was even more than usual. It turns out the Porsche was the featured brand for this meet, and the southern corner of the lot was jammed full of 911s and other Porsche models.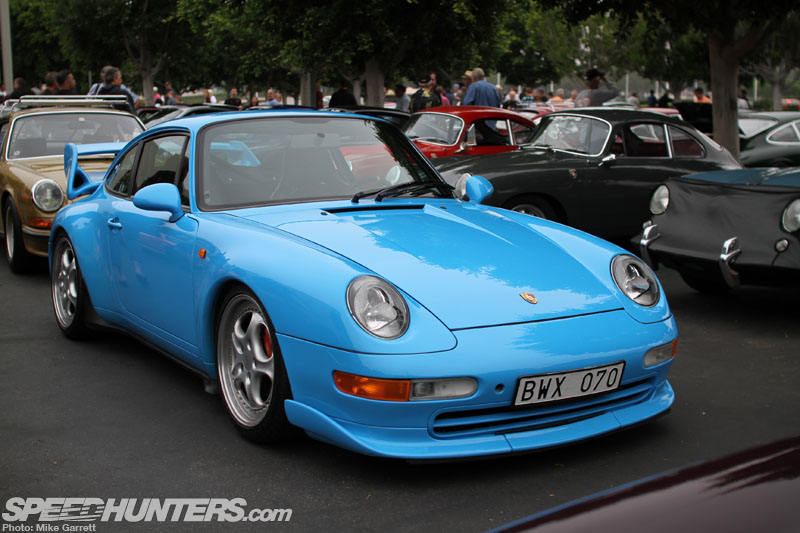 Among the standouts in the Porsche group was this 993 Carerra RS in all of its badass 1990s glory.  Just one of many mouth watering Porsches that had come out.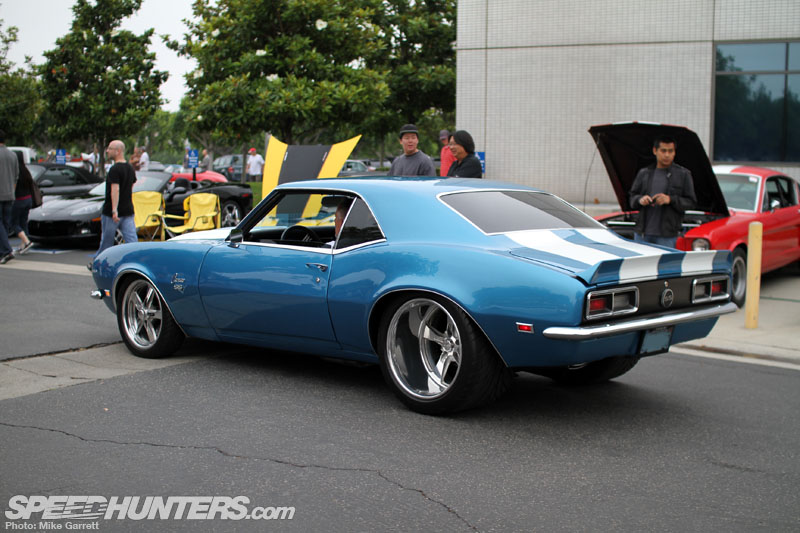 Of course the Porsche section was just one small part of the whole event. The great thing about Cars & Coffee is that you could go every week and see different machines each time. Sure, come cars are regulars but you really never know what's gonna show up. Look in one direction and you'll see a '68 Camaro that looks like a lifesize Hot Wheel.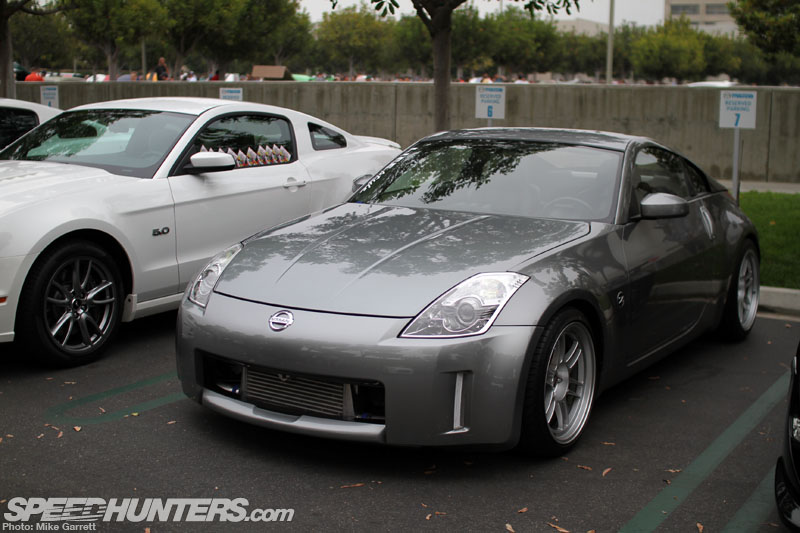 Look in another direction and you'll see an understated Nissan Z33 with an intercooler tucked in the front bumper.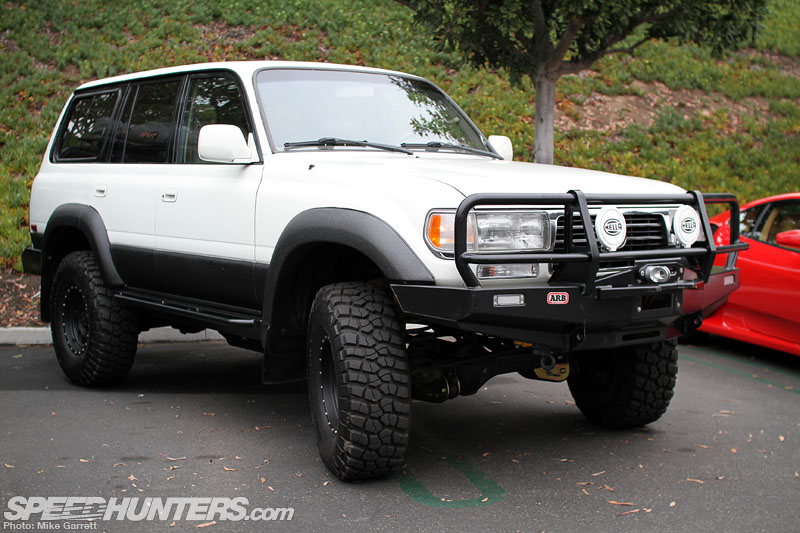 There are even off road vehicles, like this jacked up Land Cruiser. No matter what sort of automobiles strike your fancy, there will be something to like at Cars and Coffee. If your tastes are as diverse as mine, it will be pure overload.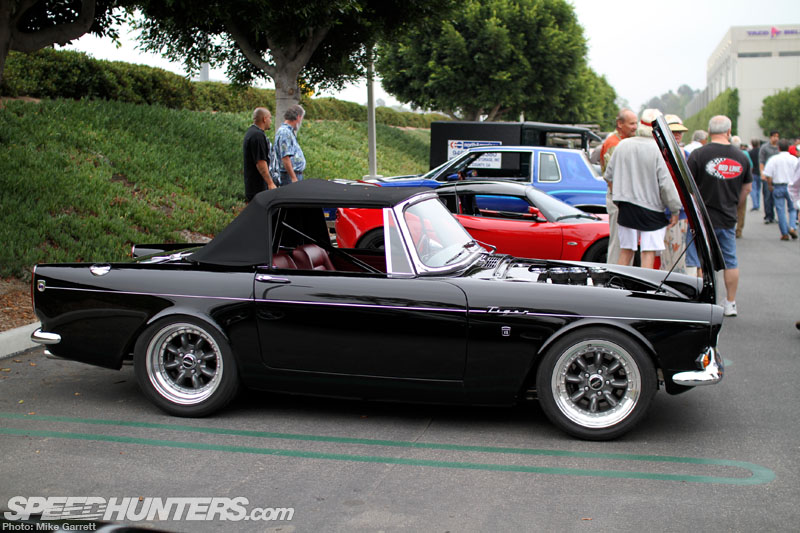 One of my personal highlights from Saturday's event was this Sunbeam Tiger. An absolutely immaculate machine both outside…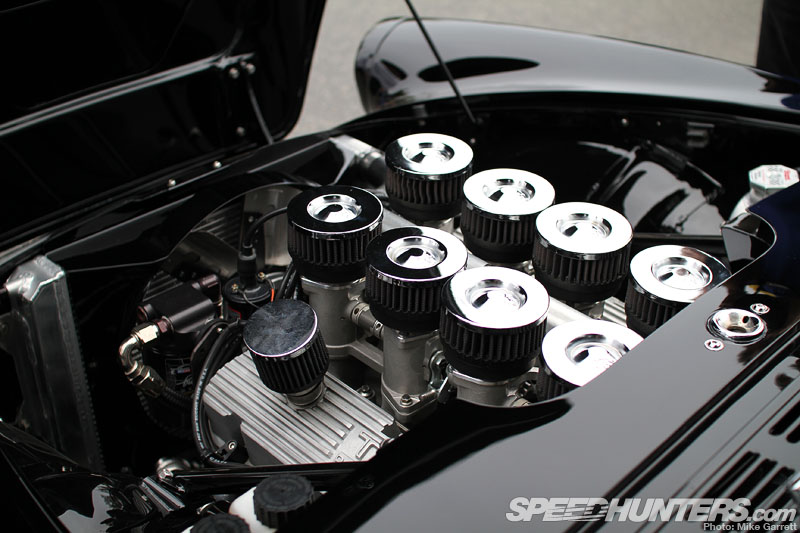 …and beneath the hood. Hey, who needs a Cobra?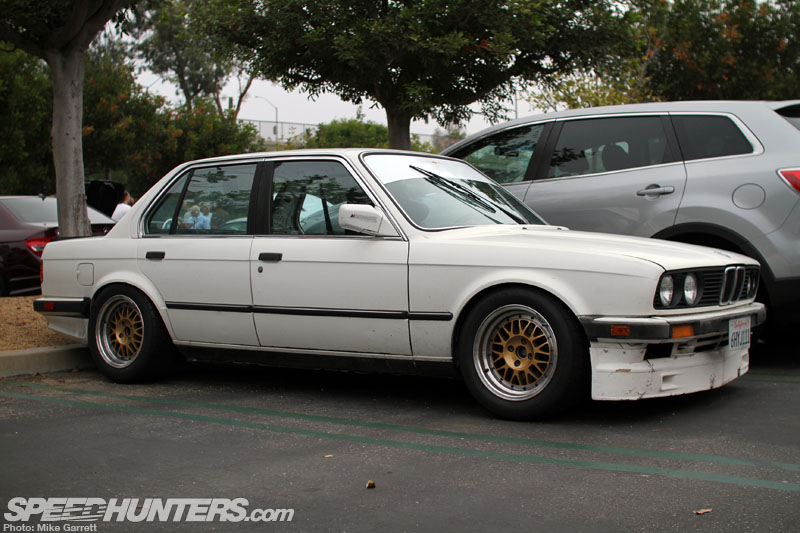 The great thing about Cars & Coffee is that it's open to anything. You'll see million dollar exotics parked a few feet away from grassroots projects like this E30 sedan. Sometimes the low budget cars get just as much attention as the high dollar machinery.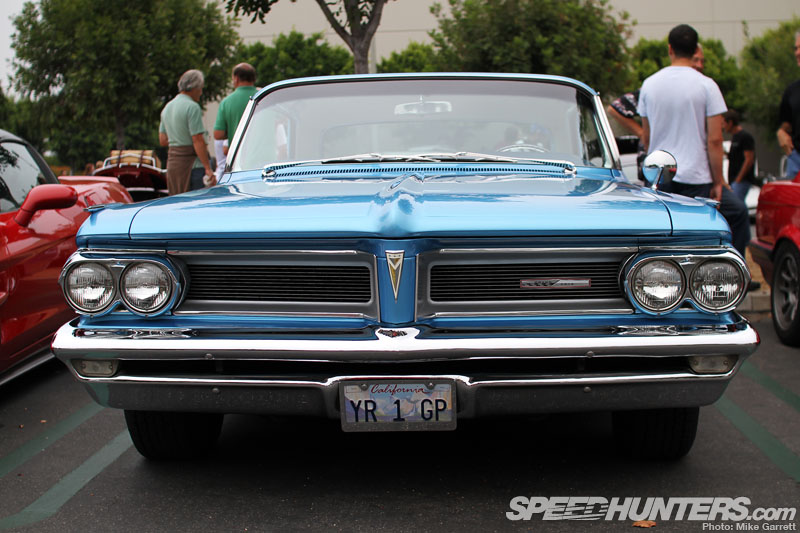 Few cars better symbolize the high point of Pontiac's history than the 1962 Grand Prix. Wide, stylish, and powerful.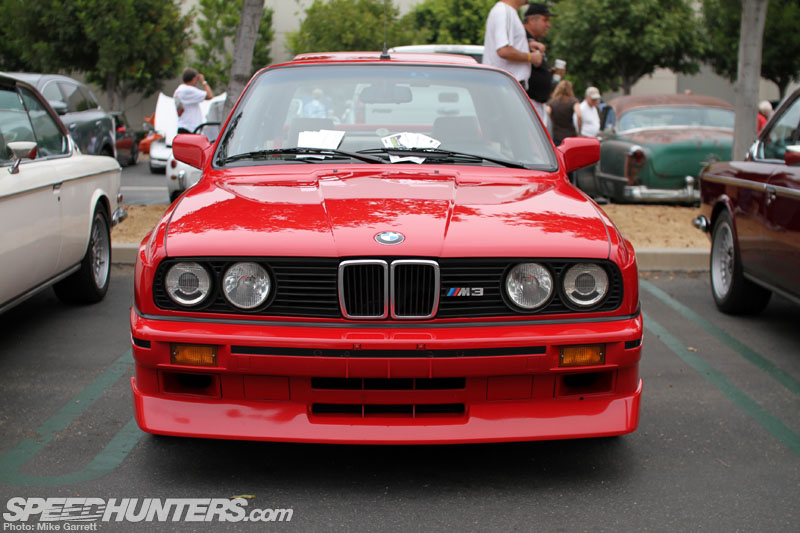 Sitting just a couple spaces away was the equally beautiful face of the E30 M3. Such is the variety that is Cars and Coffee.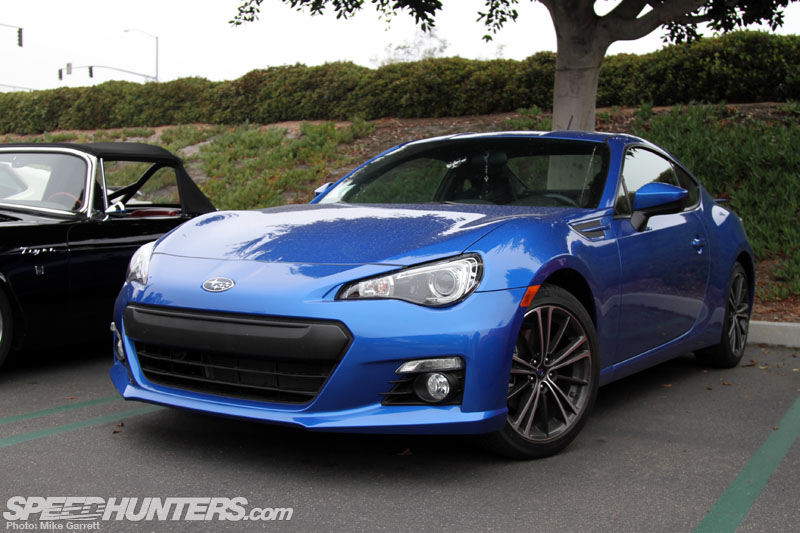 My last visit to Cars in Coffee in December of last year was actually the first time I saw the production version of the Scion FR-S in person. Now the FR-S and its Subaru BRZ cousin are on their way to becoming C&C regulars.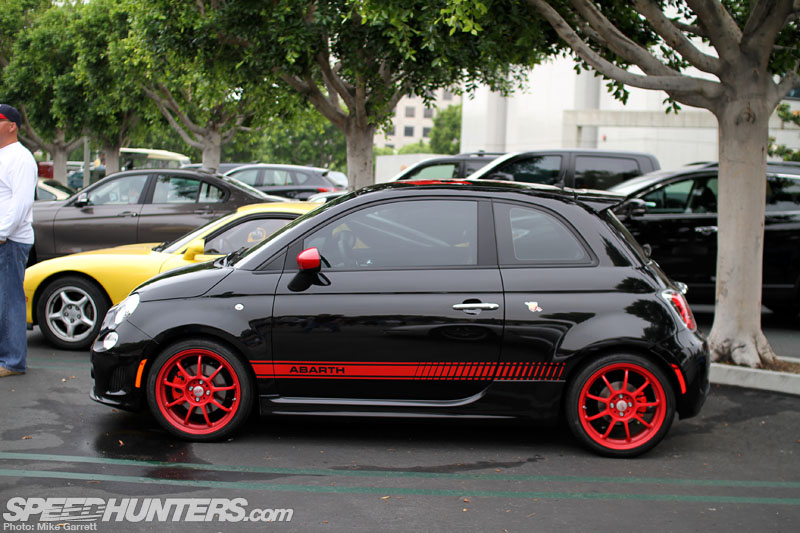 Another cars that's starting to pop up on the streets now is the Fiat 500 Abarth. It's so great to see such a solid selection of affordable and fun new cars hitting the US market.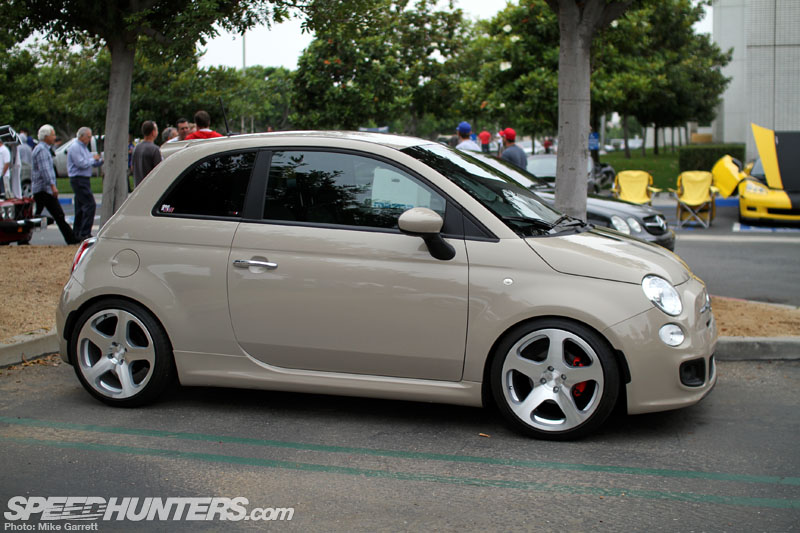 Here's a standard Fiat 500 looking tough with a drop and a set of Rotiform NUEs.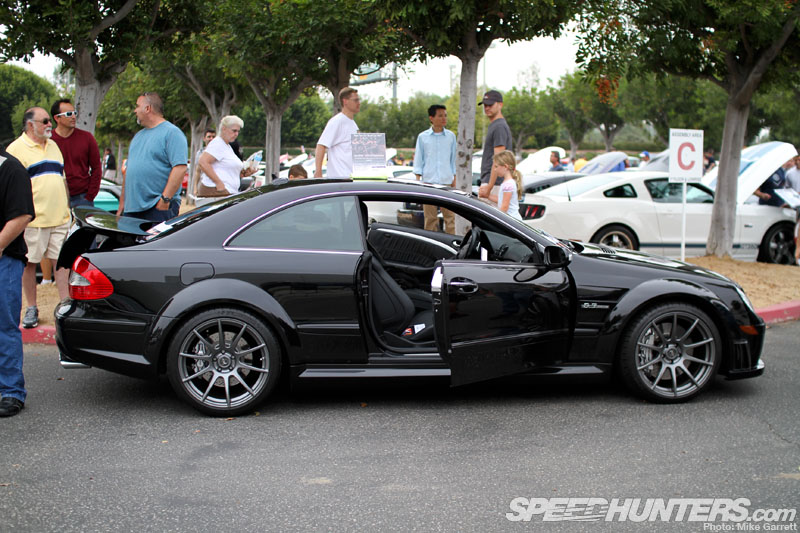 If you've ever been to Cars and Coffee, I'm sure you know the guy that comes out to serenade everyone with smooth jazz music from his car stereo. Stay classy.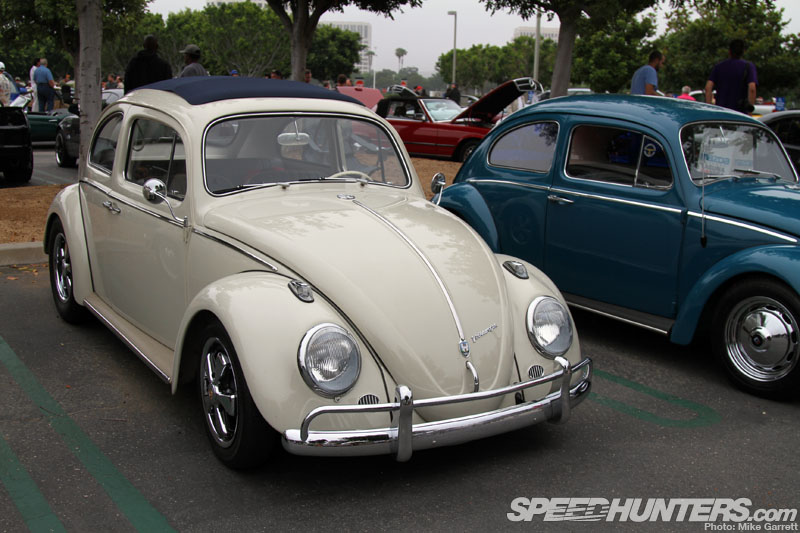 Being in Orange County, Cal Look VWs are found regularly at Cars & Coffee. Lovely little ragtop here.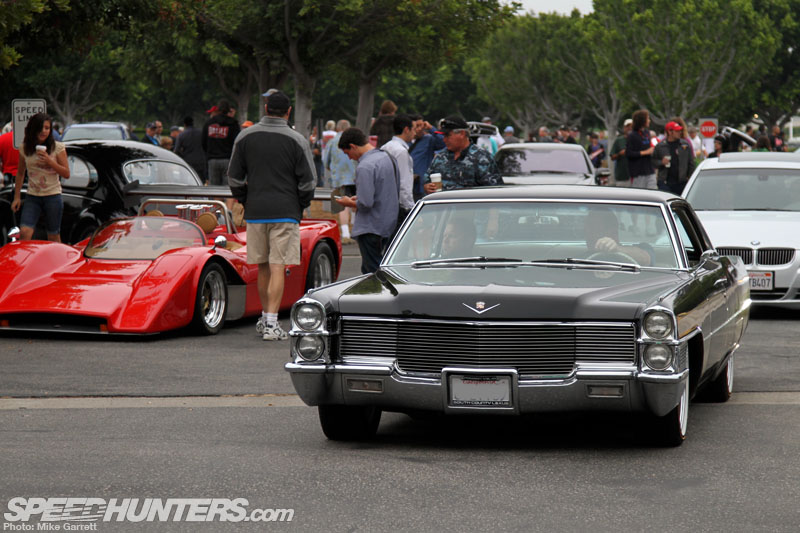 Sometimes you just want to cruise around in a vintage land yacht like this Caddy. It's big, slow, and gets terrible gas mileage, but who cares?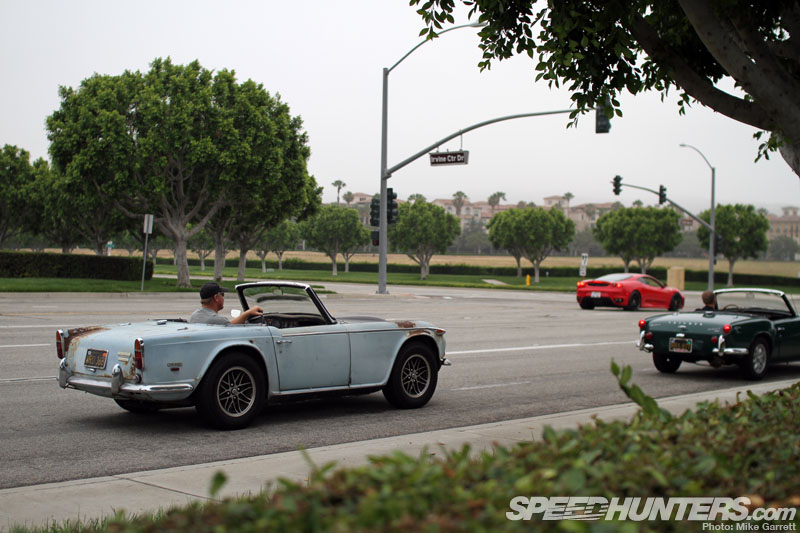 Heading out for a little post-Cars & Coffee drive it seems?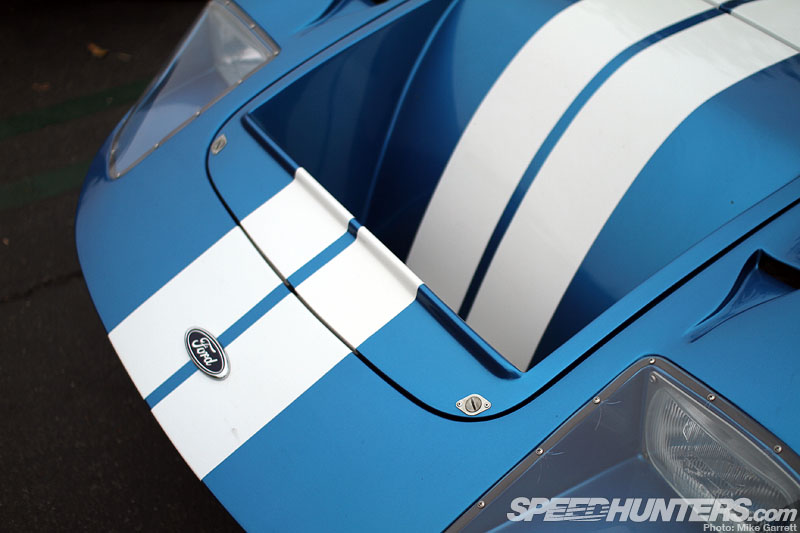 The unmistakeable lines of the Ford GT40, or at least a convincing replica of one…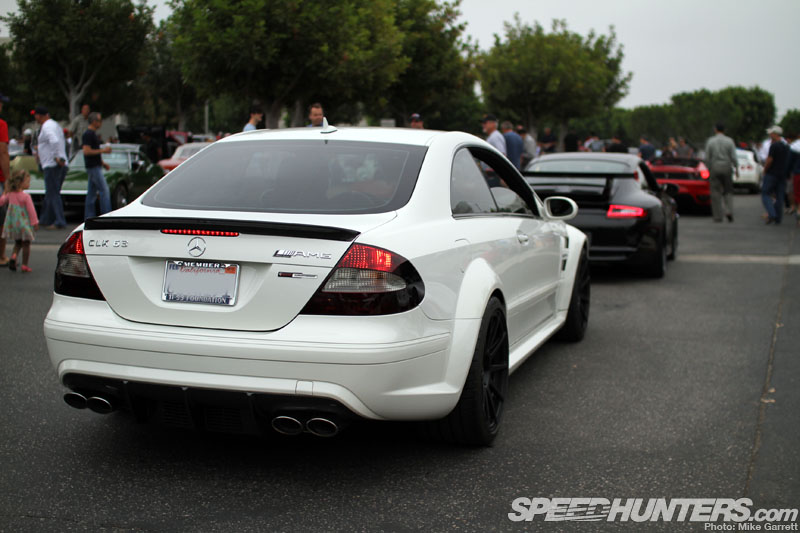 When it comes to a meet like Cars & Coffee, you can choose to walk around the lot or you can simply claim a spot to sit and watch the cars roll in and out.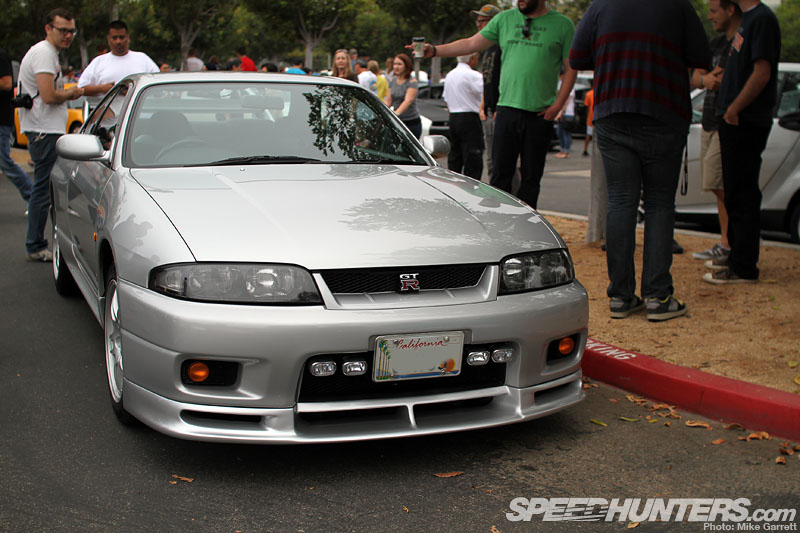 Those of you who live in places where the Skyline GT-R was sold probably wouldn't understand the the excitement that occurs when a GT-R shows up at a car meet in the US – even a bone stock example like this R33.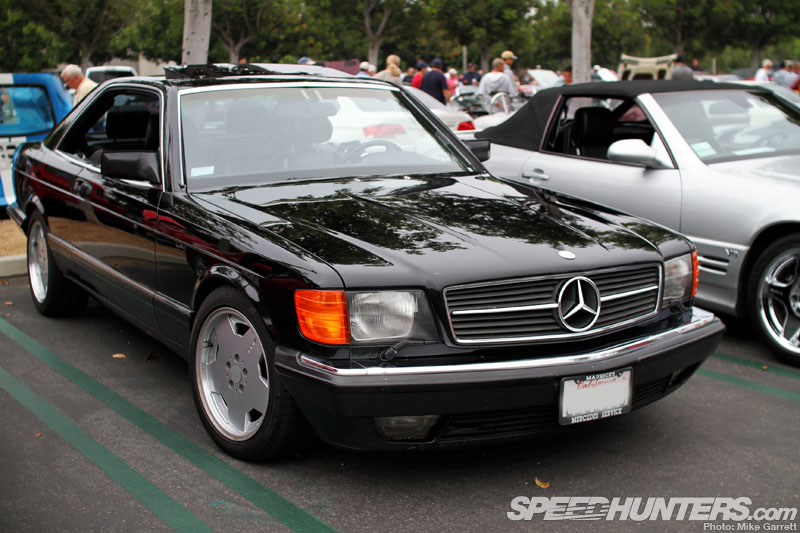 One of my somewhat realistic automotive fantasies is to pick an old Benz like this, drive it until it blows up and then do some sort of crazy swap. LS7? 2JZ? Who knows?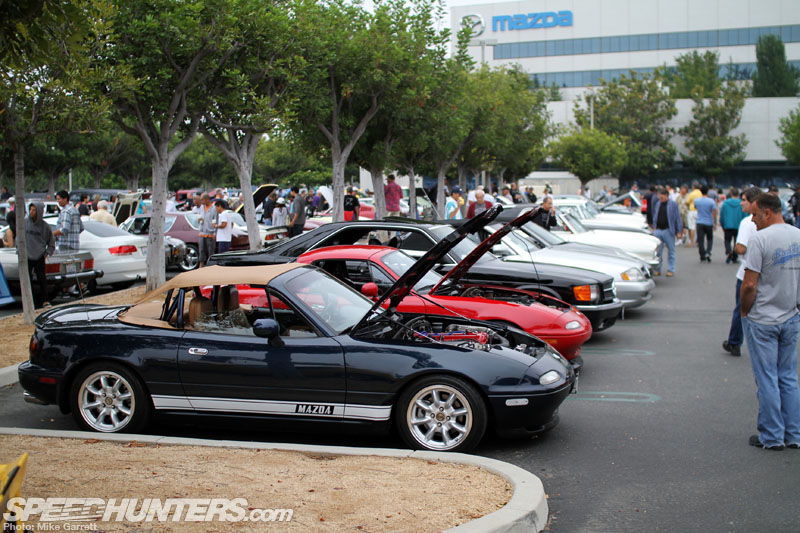 Given its mild climate year round, there are few places on earth better for Miata ownership than Southern California.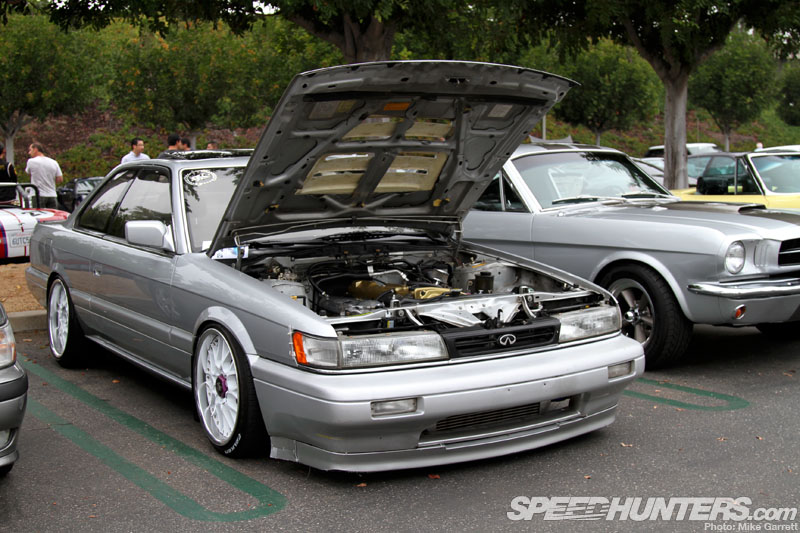 JDM fans will surely recognize an Infiniti M30, but I have a feeling many of the attendees at Cars & Coffee were wondering what's going on with this old, boxy Japanese machine.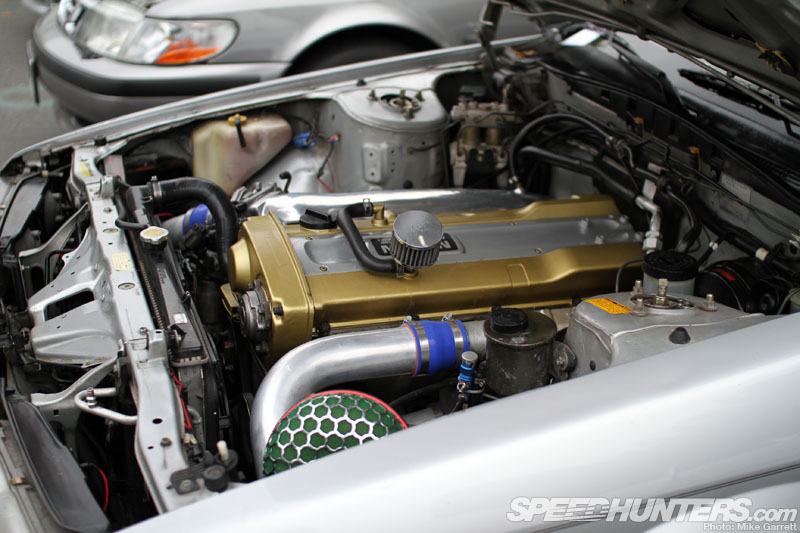 Then they glance at the RB25DET and under the hood and the discussions really start to get interesting…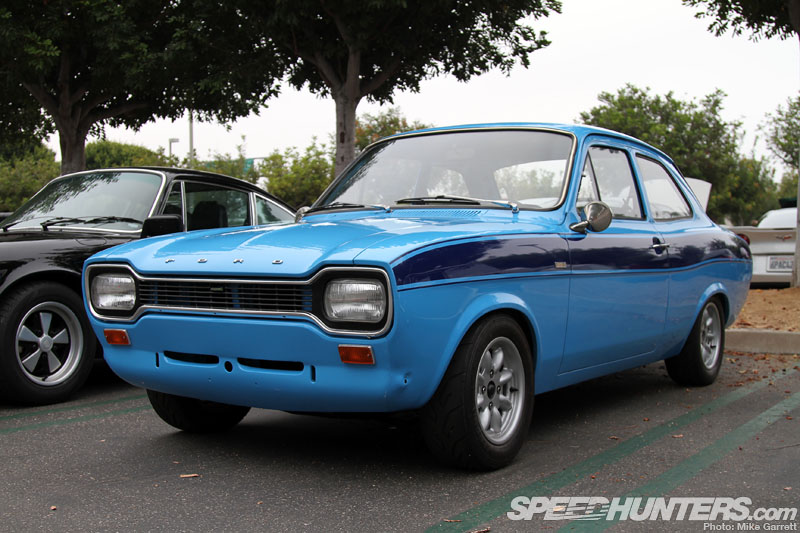 This Mk1 Escort is an extremely rare vehicle to see in the United States. I'm not sure exactly how many of these cars have made their way to the US, but the number has got to be low.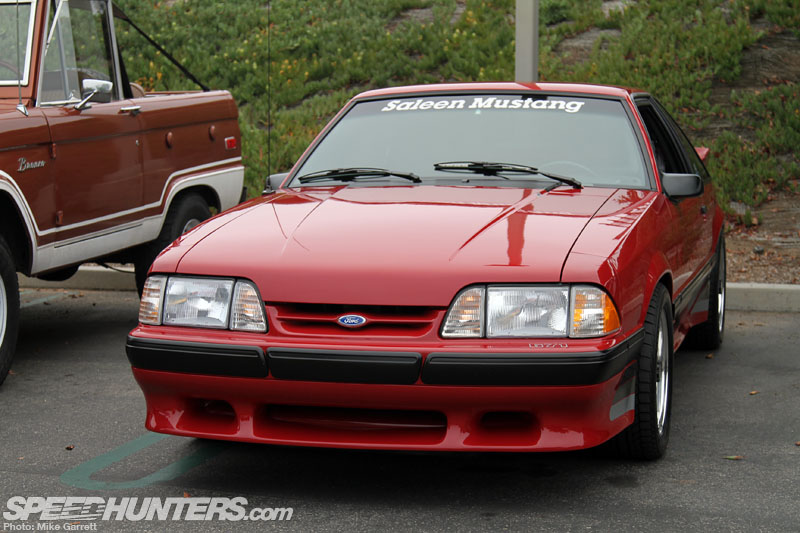 Here's a Fox Body Saleen Mustang looking as good as new. I'm curious to see what will happen to the values of cars like this over the coming years. Will these specialty cars from the '80s and '90s ever be worth the same as their counterparts from the '60s and '70s?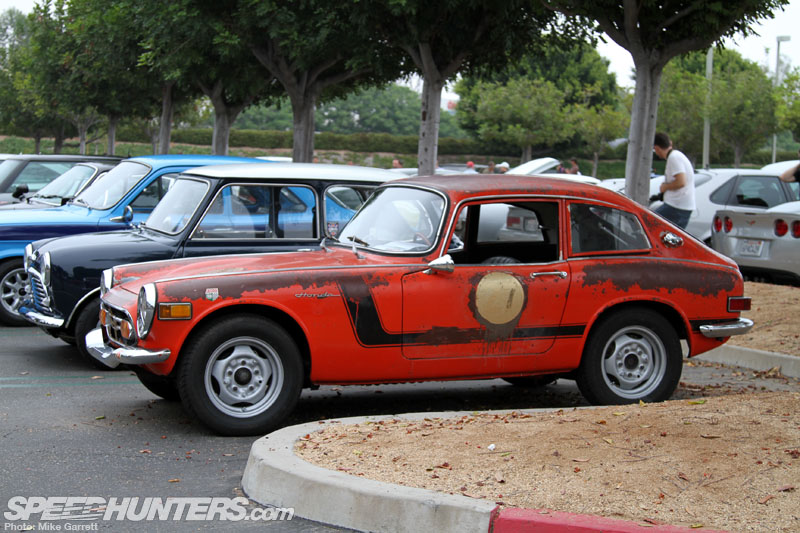 This Honda S800 Coupe was originally purchased by a serviceman in Okinawa and he brought it back with him when he returned to the US. He also owned a Boss 302 Mustang and painted the Honda to match, complete with hockey stick stripes and all.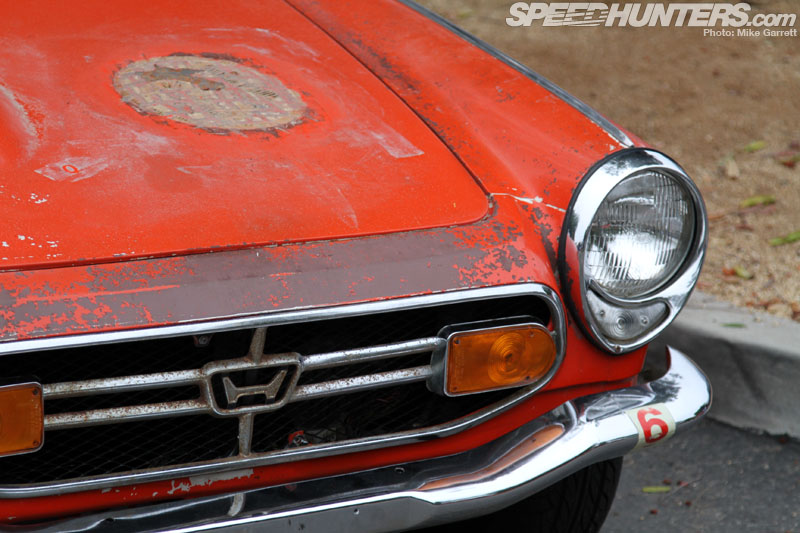 The current owner purchased the car five years ago and got it running again. As of now though, the exterior remains unrestored.
With that I'll go ahead and wrap up this post, but I'll return tomorrow with more of my findings from Saturday's edition of Cars & Coffee. Don't forget to pick up the desktops below.
-Mike