Prost or Senna? It's one of the age-old arguments between racing fans, the polarising argument where there's usually little common ground. Spectacle over smoothness, emotion over calculation? On the surface they seemed such different drivers. At least, that's how they portrayed themselves, but they were both equally ruthless in their own ways, and both capable of making huge errors of judgment in pursuit of victory. Nothing else would do for either driver: Prost was as much the fighter as Senna. This year's Goodwood Festival Of Speed contained a number of Senna's old cars, but also reserved a special treat for Prost fans.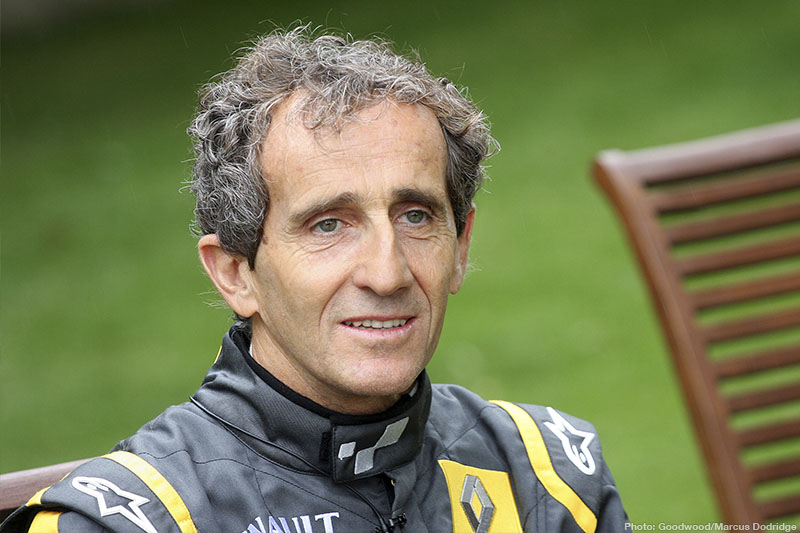 'The Professor' would be visiting Goodwood for the first time, adding his name to the long list of famous drivers who put in an appearance at the Festival – something that usually leads to repeat visits, such is the popularity of the laid-back event. Over 13 seasons in Formula 1 the legendary Frenchman achieved success for all four teams he drove for: McLaren, Renault, Ferrari and Williams. He scored 51 victories from 199 starts and was World Champion four times during a period in which the opposition included drivers of the calibre of Senna, Mansell and Piquet.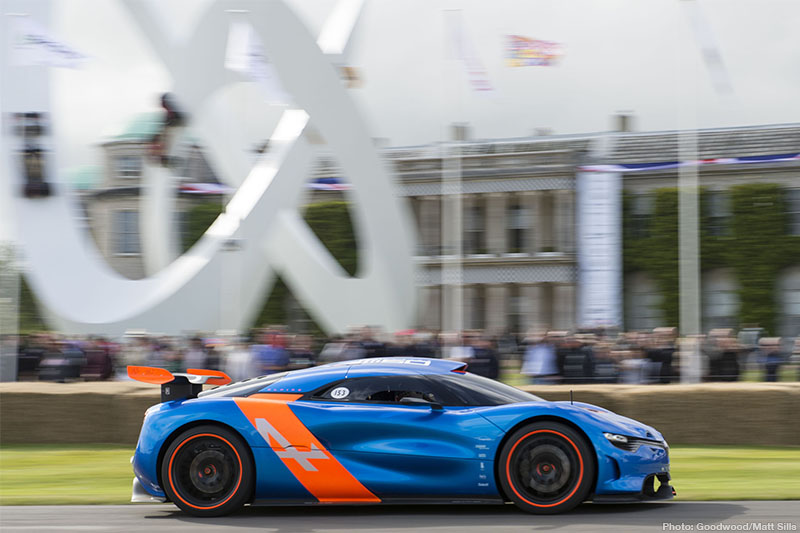 Prost would be driving both his 1.5-litre turbo RE40 from 1983 and the modern Renault Alpine A110-50 concept car. At the wheel of the RE40 he'd missed out on a maiden World Championship by just two points – he'd have to wait another two years to be crowned as France's first World Champion.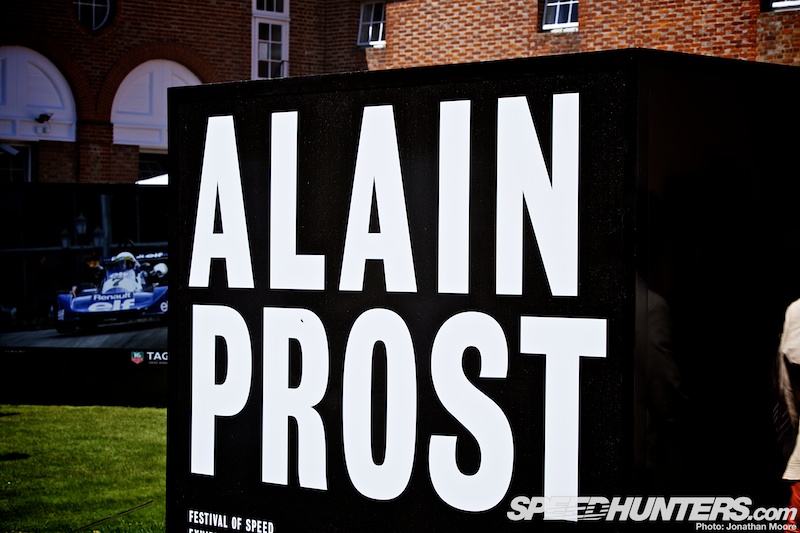 Goodwood House's stable yard was also given over to a display of some of the most famous of Prost's mounts and a photographic exhibition covering Prost's career.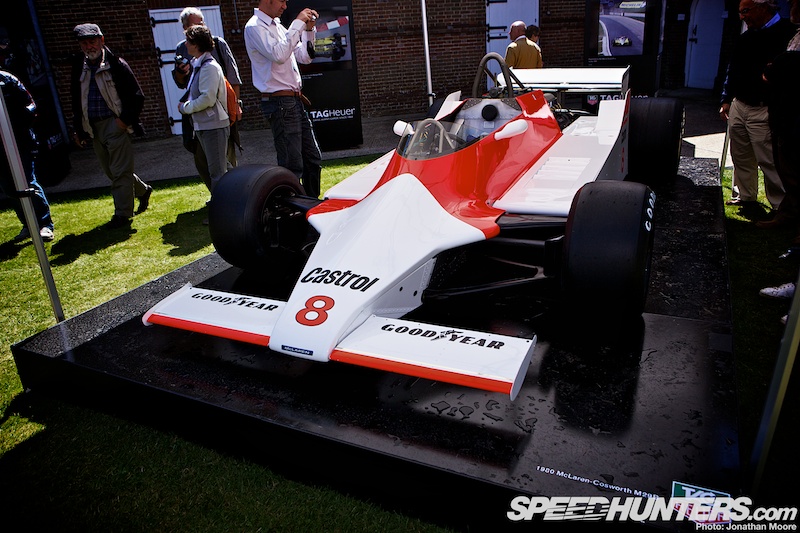 After winning both the French and European F3 Championships, Prost made his Formula 1 debut in 1980 for the McLaren team. Teamed up with veteran John Watson in the M29B, he made an immediate impact, finishing in the points in his first two races.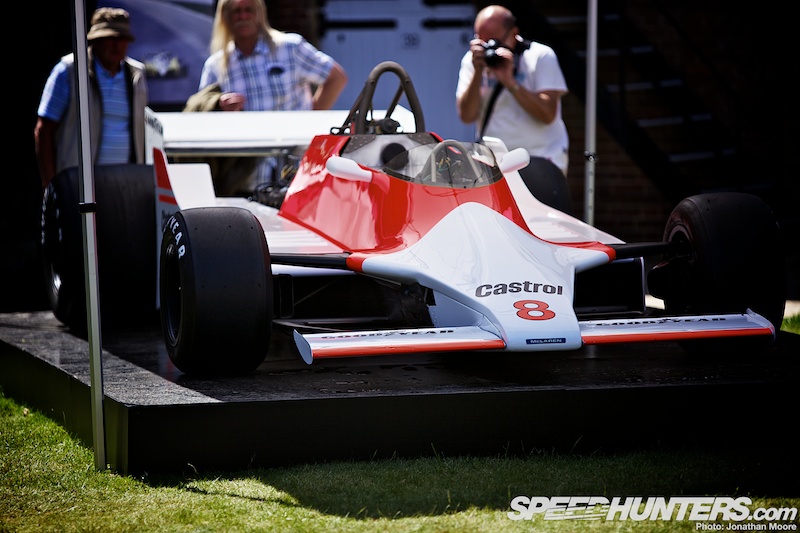 Unfortunately those opening races were the highlight: the car was plagued with problems and Alain had also suffered several serious accidents during the season – he signed to Renault for the following year.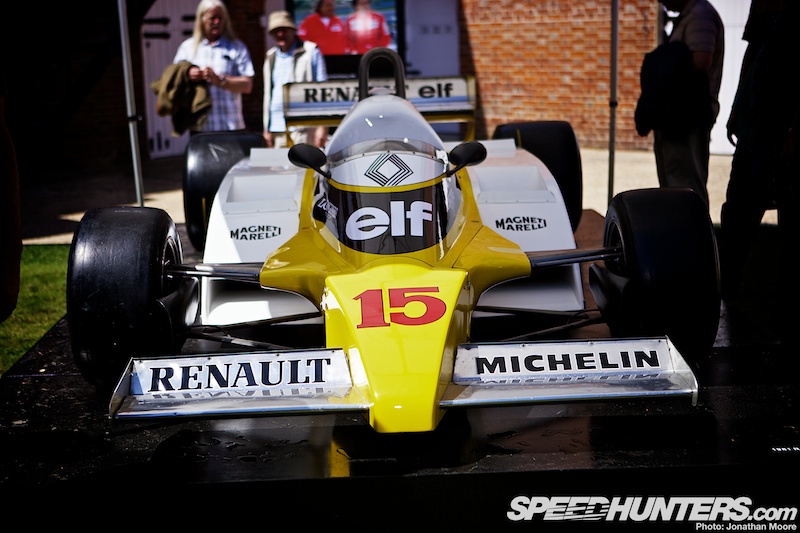 Alain joined fellow Frenchman René Arnoux at Renault in 1981, driving the 1.5-litre V6 turbocharged Renault RE20 and subsequent chassis developments. After an unsure start to the year, he scored his first podium in Argentina and his breakthrough win at the French Grand Prix, round eight.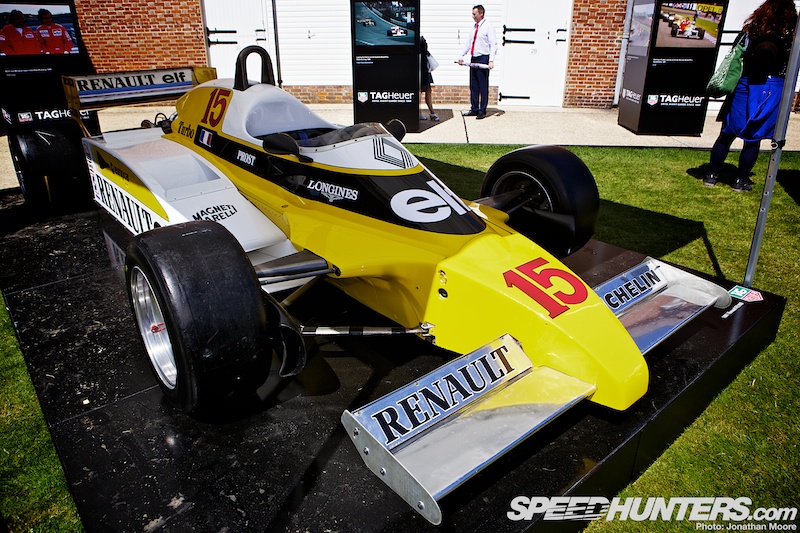 From then on, if the car completed the distance he would be on the podium: two more wins and two second places came as the RE20 was replaced mid-season by the RE30. Two more wins in 1982 and four in 1983 were tempered by his fractious relationship with his team-mate and the team…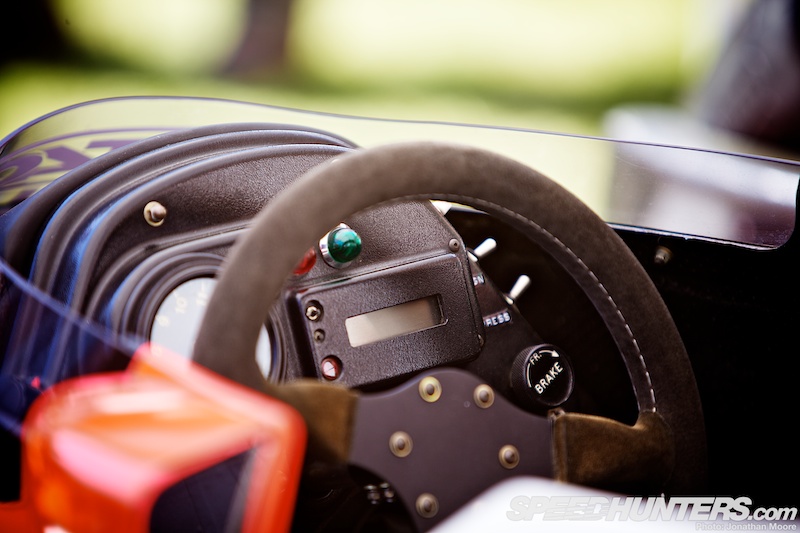 Alain moved back to McLaren for the 1984 season, joining double World Champion Niki Lauda at the team that was now entering a new era under the control of Ron Dennis. He lost the '84 title by just half a point to Lauda, despite taking more wins (seven); in 1985 he took the MP4/2B to five wins and another five podiums to become France's first World Champion.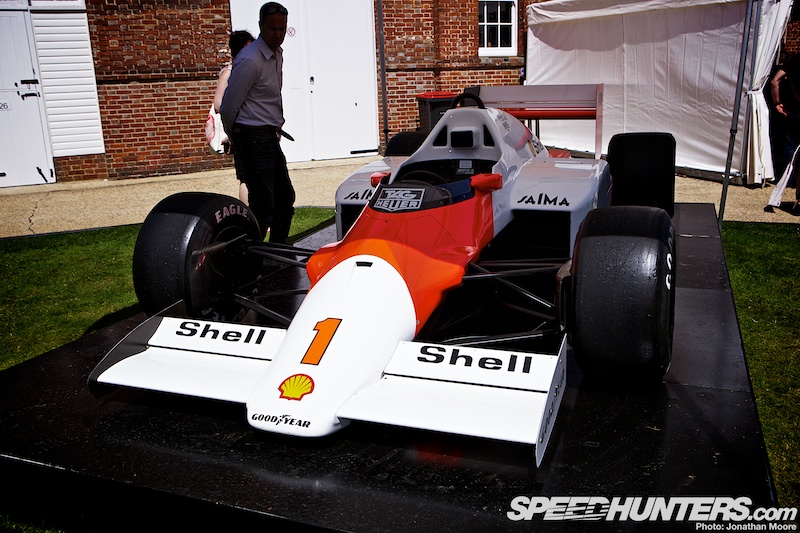 For 1986 he drove this McLaren TAG-Porsche MP4/2C to defend his title, narrowly beating Mansell's Williams and winning another four races in the process.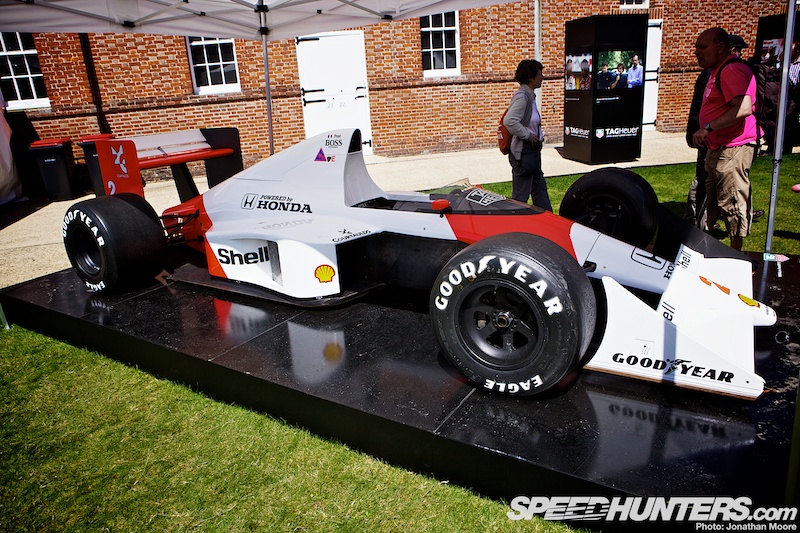 Alain stayed with McLaren until the end of the 1989 season. He was instrumental in the signing of Senna to the team in '88, which also helped bring Honda power to the team, inadvertently setting up one of the greatest rivalries in F1 history.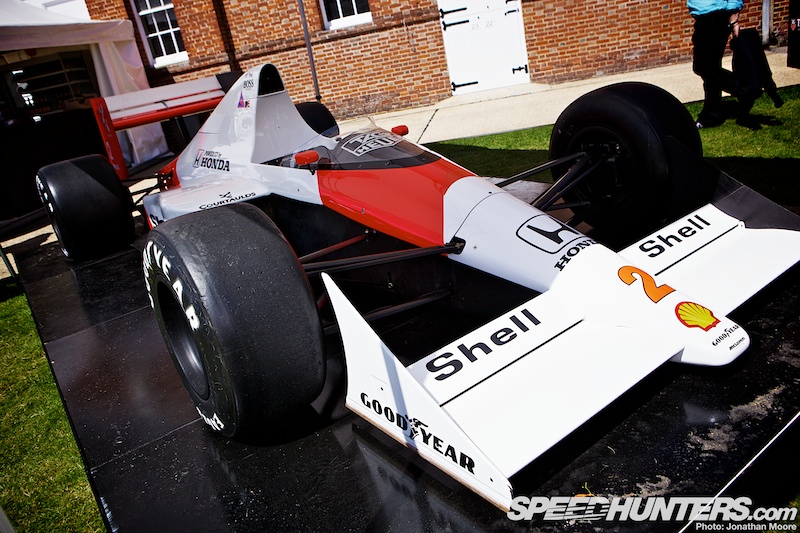 This is 1989's V10 McLaren MP4/5. The team might have lost turbo power, but McLaren hadn't given up their idea of dominating the sport: between them the two drivers won 10 out of 16 races, with the bitter battle with Senna ending in controversial circumstances at the penultimate Japanese Grand Prix. Disqualification for Senna after the two had collided gave Prost his third world title. In six seasons at McLaren he would finish runner-up twice and be World Champion three times – not a bad strike rate!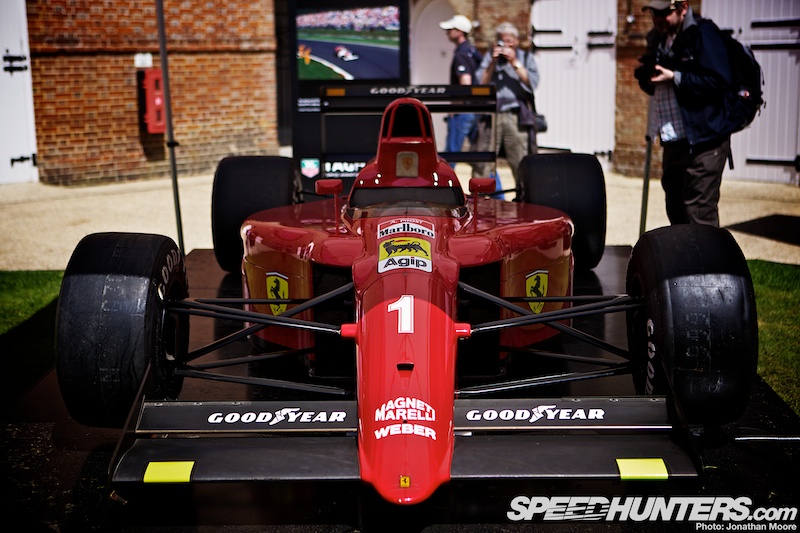 Having had enough of battling someone supposed to be his team-mate, Prost moved to Ferrari for the 1990 season, taking up the Ferrari 641 alongside Mansell. This became another chapter in his fiery relationship with Senna: he won five times for Ferrari in '90, but the world title went to Senna after that crash, once again at the penultimate round at Suzuka, where Senna late admitted he had deliberately driven Prost of the road at the first corner. The 1991 season was anything but successful: Prost won no races, and a final change of team beckoned.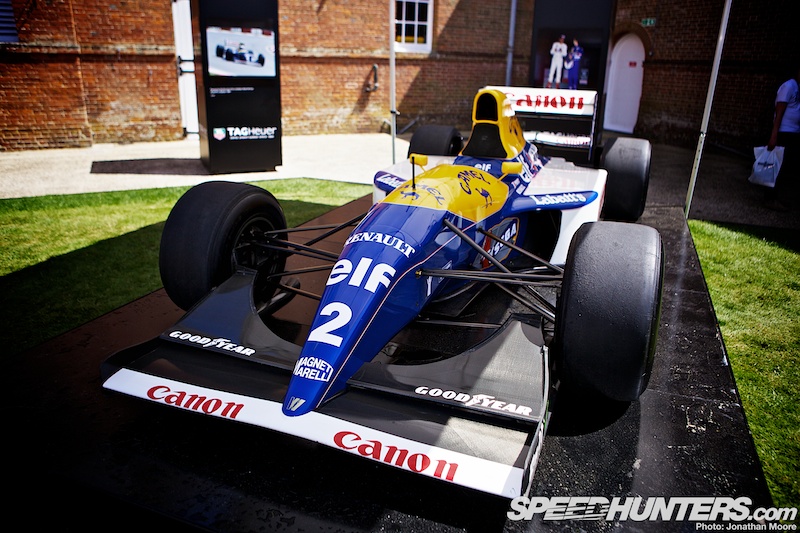 After a year's sabbatical in '92, Alain returned with Williams for 1993, driving the Williams FW15C with Damon Hill as his team-mate after blocking Senna's move to the team. The FW15C featured advanced active suspension, traction control and ABS, and is still considered one of the most technologically advanced F1 cars of all time. Prost won first time out in South Africa and took six more wins on his way to his fourth and final F1 title, beating Senna into second place.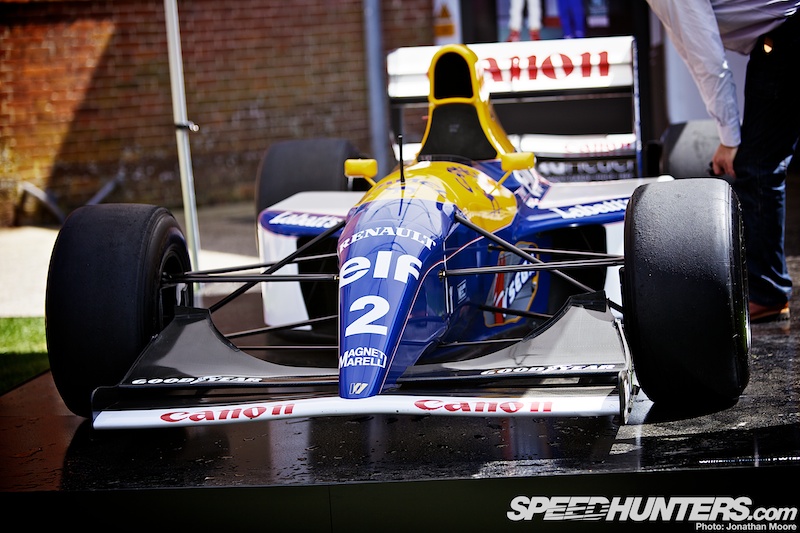 Retirement beckoned with a significant number of statistics notched up: he'd won the most number of Grand Prix (a figure only beaten by Schumacher eight years later), the most number of wins in a turbo-charged car and the most number of home Grand Prix wins (six French GP victories).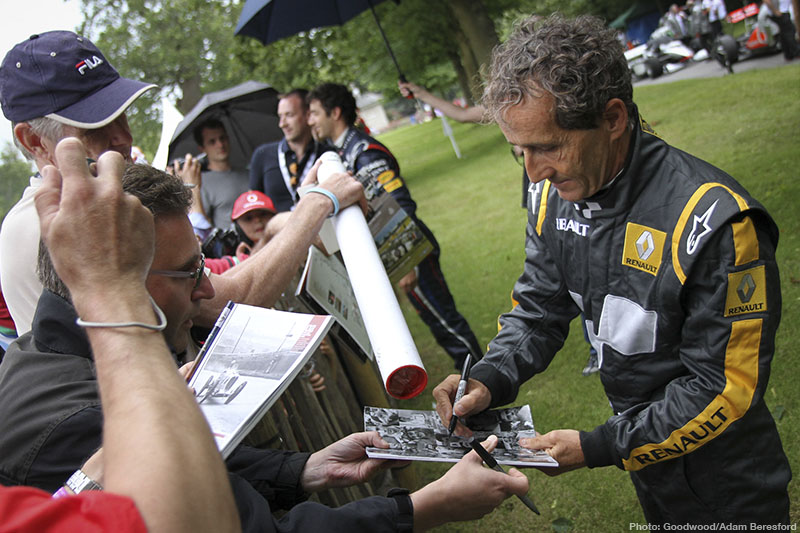 Post his F1 career, Alain ran the Prost GP team and dominated the French Andros Trophy ice-racing series for a number of years. The Festival Of Speed is always an incredible place to see your heroes: I'm sure this isn't the last time we'll see Alain there. I know who I rooted for between Prost and Senna… Who were you for?
Jonathan Moore