While we Speedhunters pride ourselves in being one of the most diverse automotive-oriented destinations on the web, that doesn't mean we are at all adverse to covering single make events like the Eibach Honda Meet. Sure, not everyone out there is a Honda maniac, but when you have an event like Eibach it goes far beyond just being a "Honda meet".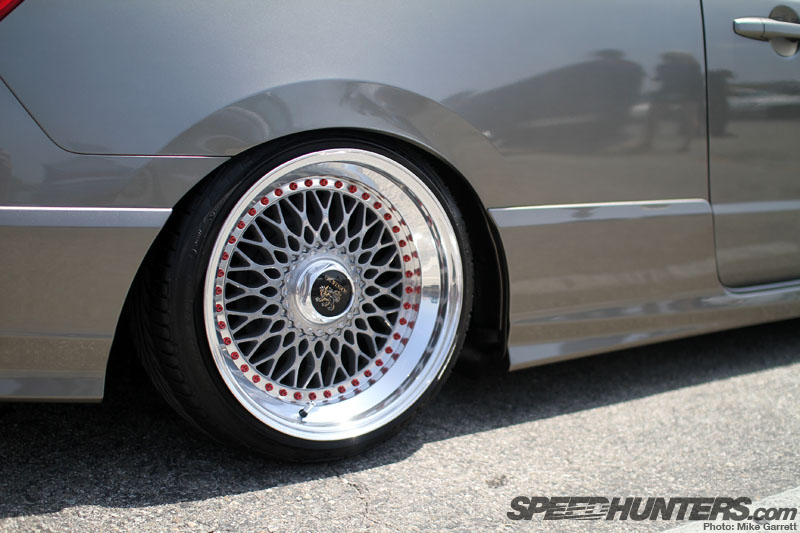 Every car at the Eibach Meet might have Honda (or perhaps Acura) badges on it, but the influence of this event spreads far beyond just one brand. With that in mind, I figured I'd dedicate a post to some of the details of this year's event.
Namely, I'm talking about the immaculately detailed engine bays that have defined the US Honda scene for years…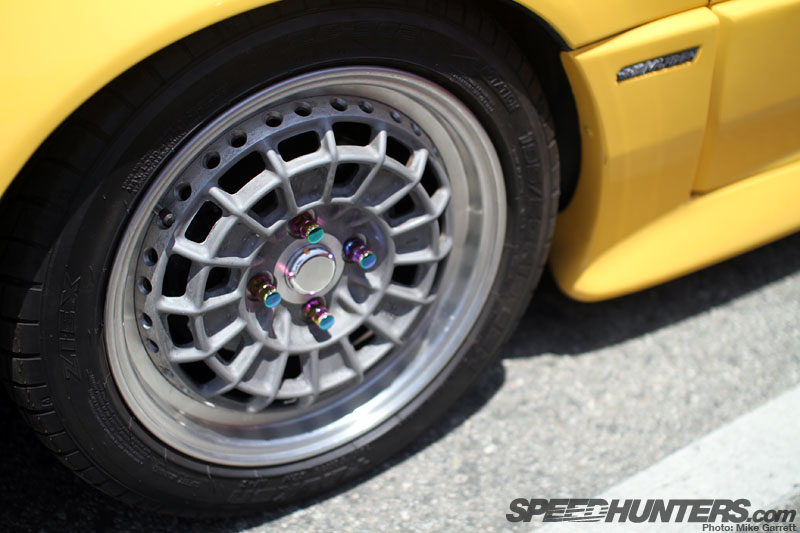 …as well as the impressive collection of wheels mated with the different cars. In many cases these rare or one-off wheels were getting more attention than the cars themselves.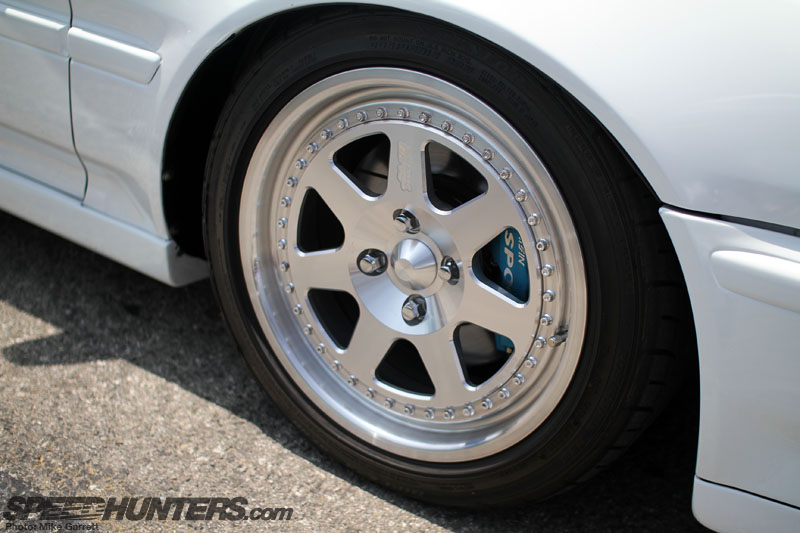 One movement that's grown over the past few years is customizing and re-barreling vintage wheels. A wheel like the Mugen M7 is a pretty sexy piece in original form…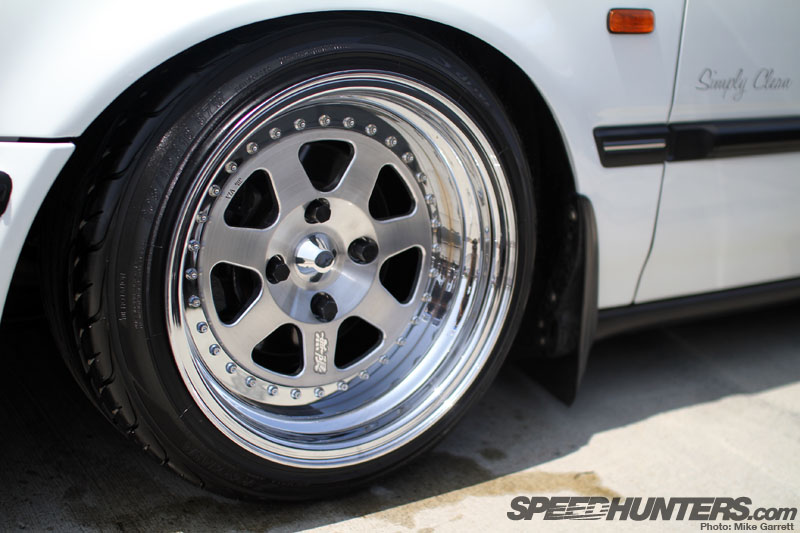 …but thrown on some mega wide barrels and the look is completely transformed. This is something that I believe has roots in the VW scene but has recently spread to Hondas and other Japanese makes. No arguing with the results.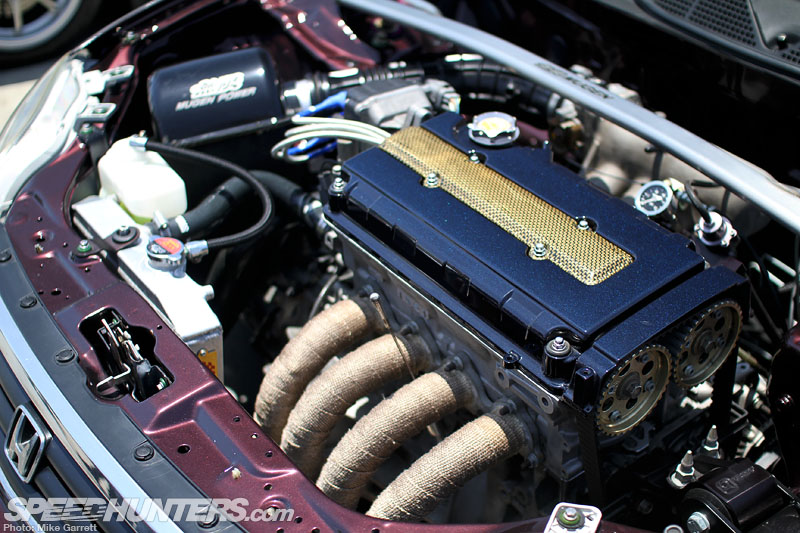 Honda can be considered the "Japanese VW" in many ways. Not just in its history and product offerings, but in the customization culture that surrounds the brand. The shaved and detailed engine bay for example is another tie between both Honda and VW customizers.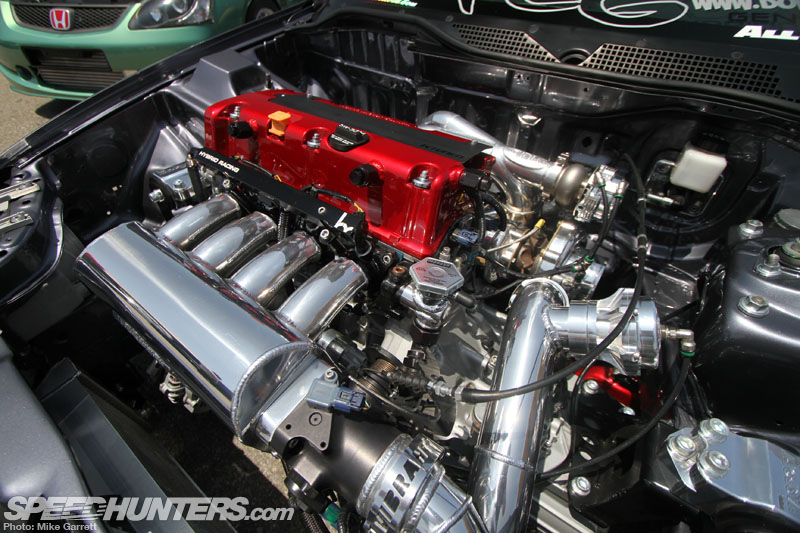 It's at the point now where many of the cars shown at Eibach have their hoods removed entirely. In addition to that of the VW scene, you can also spot a bit of that SoCal Lowrider influence in the presentation of these engine bays.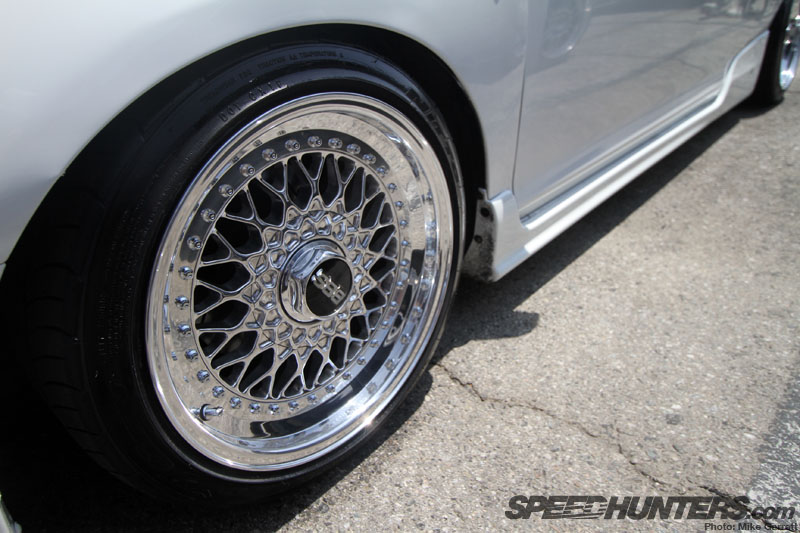 I remember just a few years ago seeing a Honda with a set of custom BBS wheels was something to talk about.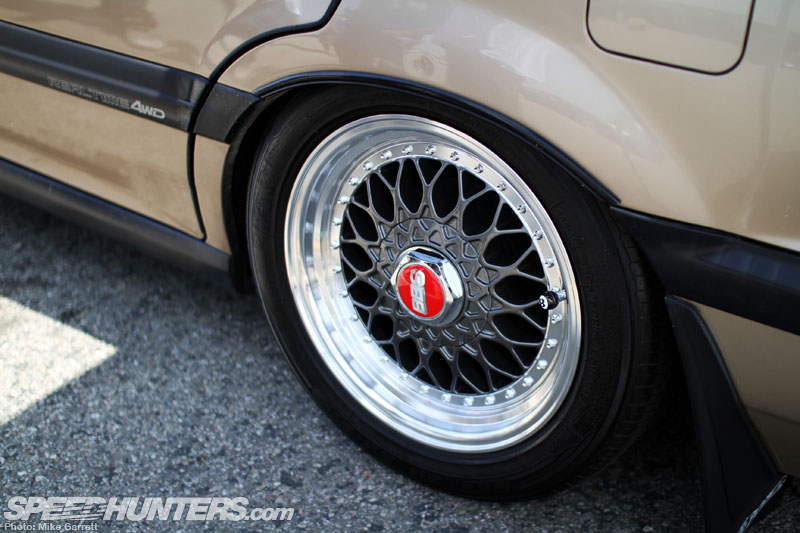 Today they are nearly as common on Hondas as they are on VWs.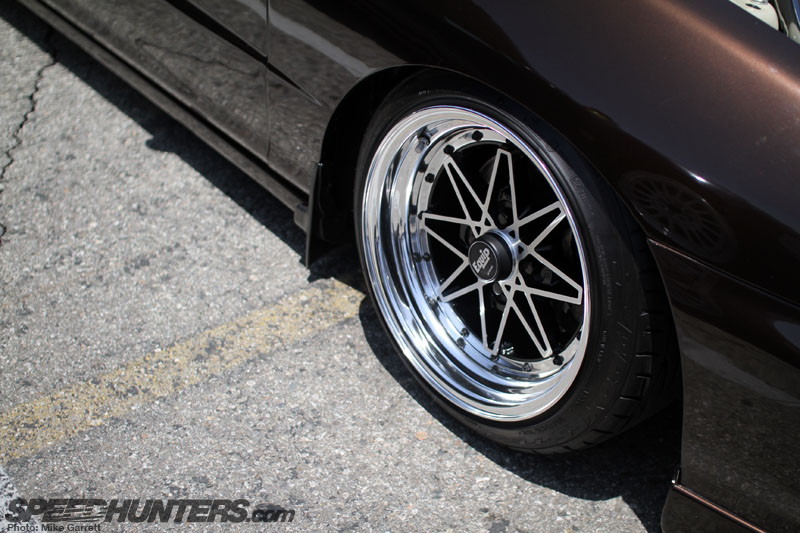 The same can really be said for a lot of the classic Japanese wheel designs. For a while it was a rarity to see a set of Work Equips mounted on any car newer than say, an AE86.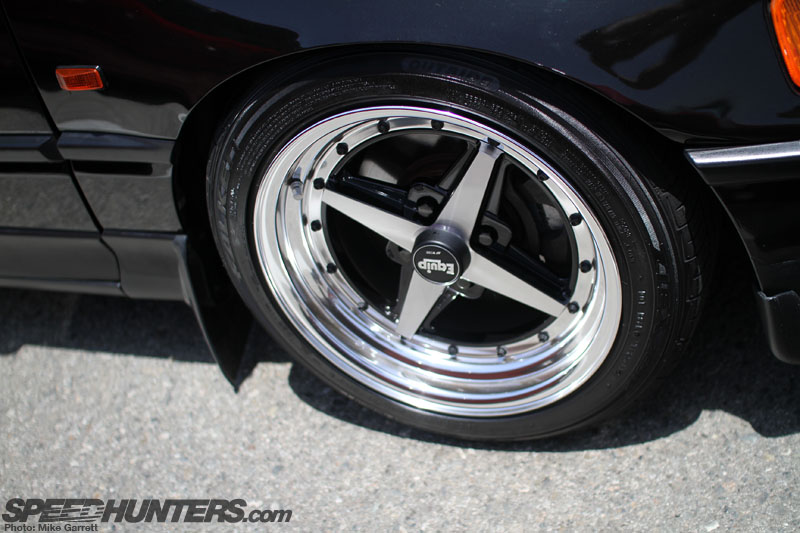 Now these classic designs are seen very often on Hondas. Not just on cars from '80s and early '90s but on modern models as well.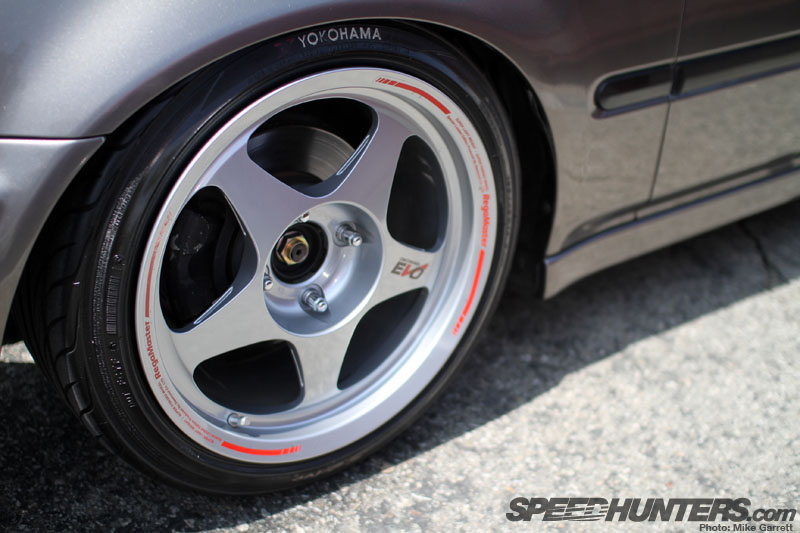 On the other hand, there are certain wheels that are long-established favorites in the Honda community. The Desmond Regamaster Evo is one that comes to mind.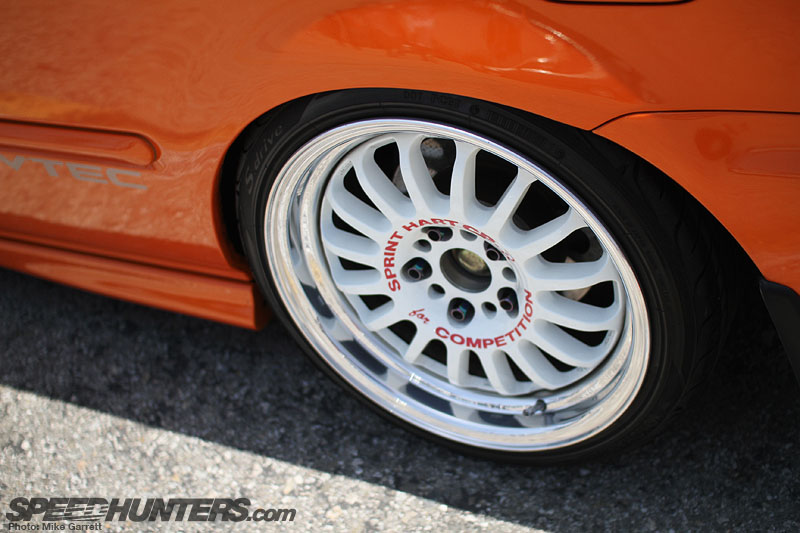 As does the Sprint Hart CPR. These wheels have been out of production for years but still fill the dreams of many a Honda owner.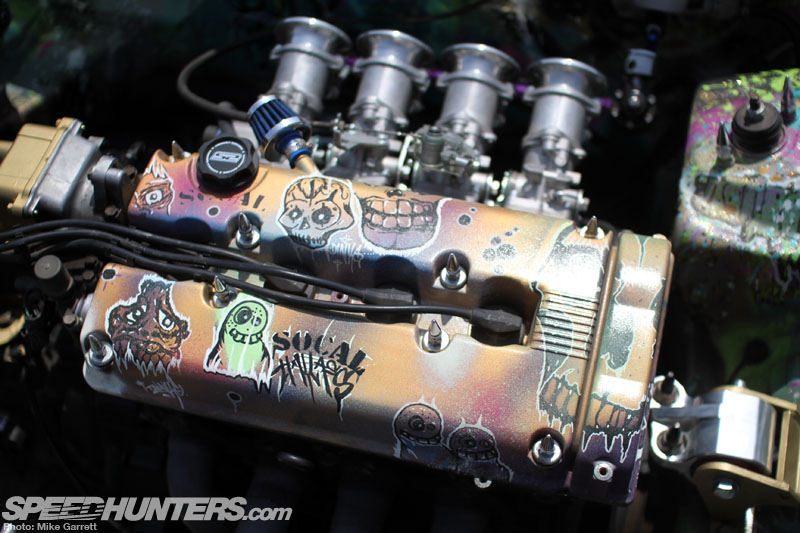 To be honest I'm not quite sure what it is about Hondas that brings out this creativity. Perhaps it's something about unleashing new ideas on a popular and familiar canvas? With so many seemingly similar cars out there, the little details really stand out.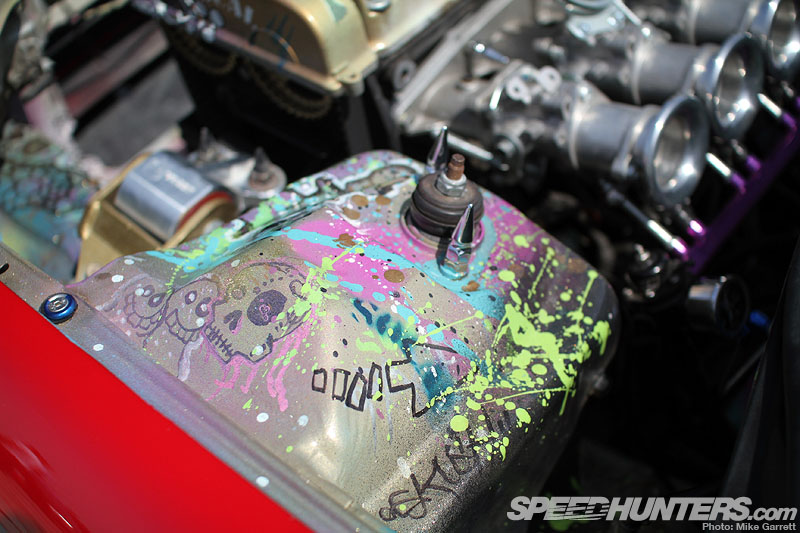 When I say the word "canvas" I mean it both in the figurative and the literal sense, as seen here.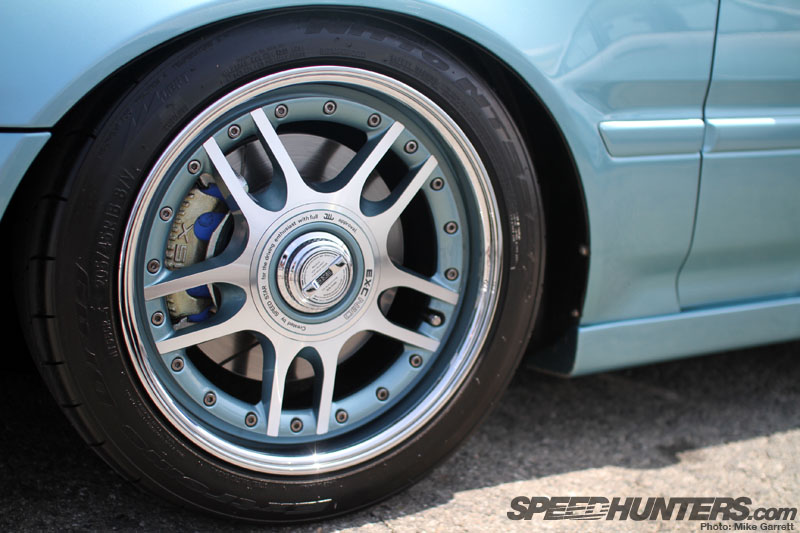 When it comes to wheels at the Eibach Meet, the rarer the better. Here we have a set of SSR EX-C Neos mounted on a DA chassis Integra for some period correct perfection. Note the color matched inner section, as well as the NSX brakes.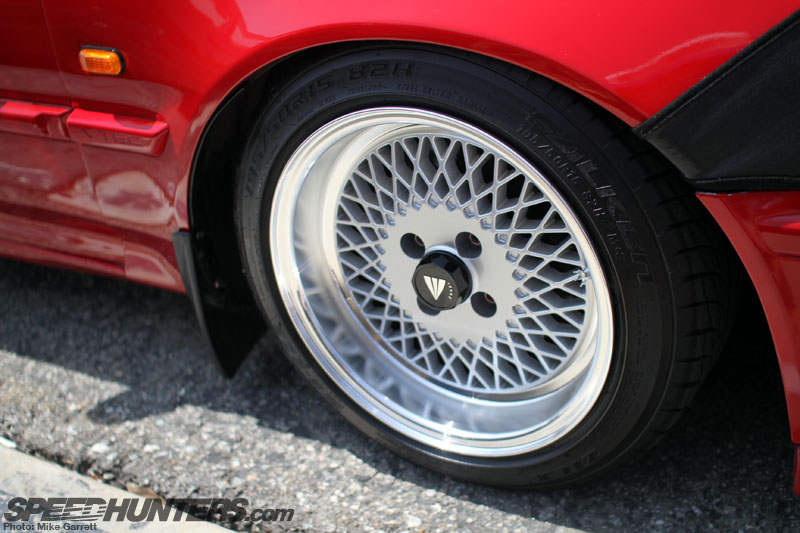 That doesn't mean you have to track down a rare and expensive set of discontinued wheels. Enkei's line of vintage-themed wheels provide a solid balance of style and price. Whether it's the Enkei 92 mesh…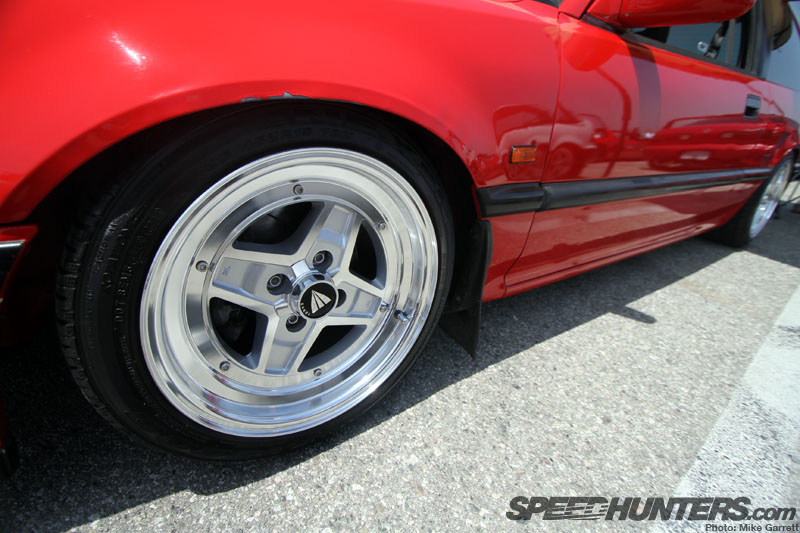 …or the Apache II. A much better choice than a set of cheap knock offs in my humble opinion. Both models seemed pretty popular at this year's meet.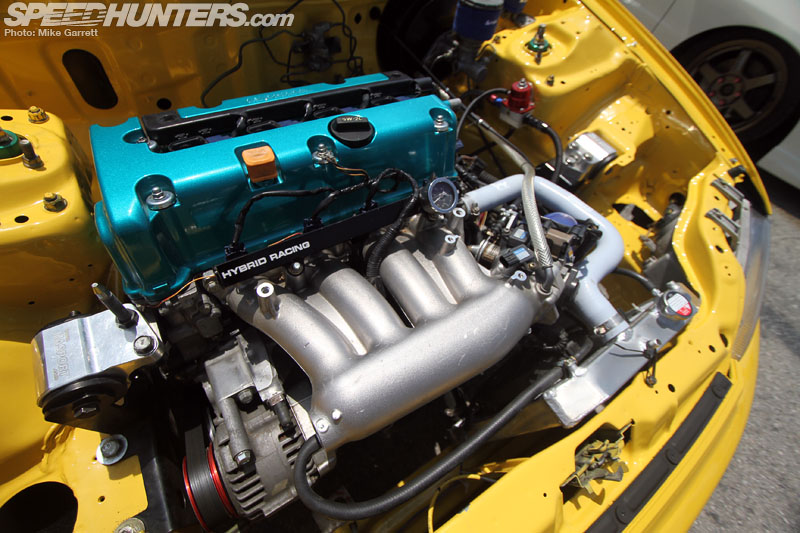 It can't be understated just how popular the K-series swap has become. Take a walk around Eibach and it seems the K is nearly as common as the B-series.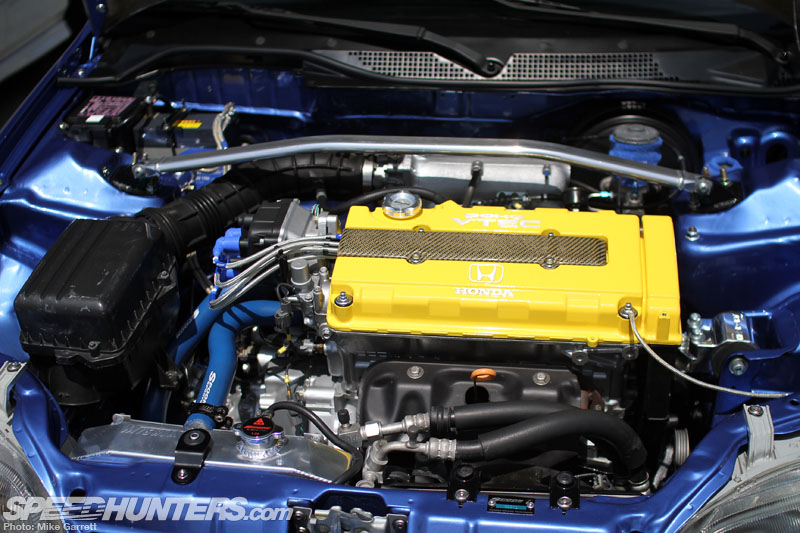 That's not to say the B-series has lost it's effectiveness. Here's one outfitted with an extensive selection of Spoon goodies.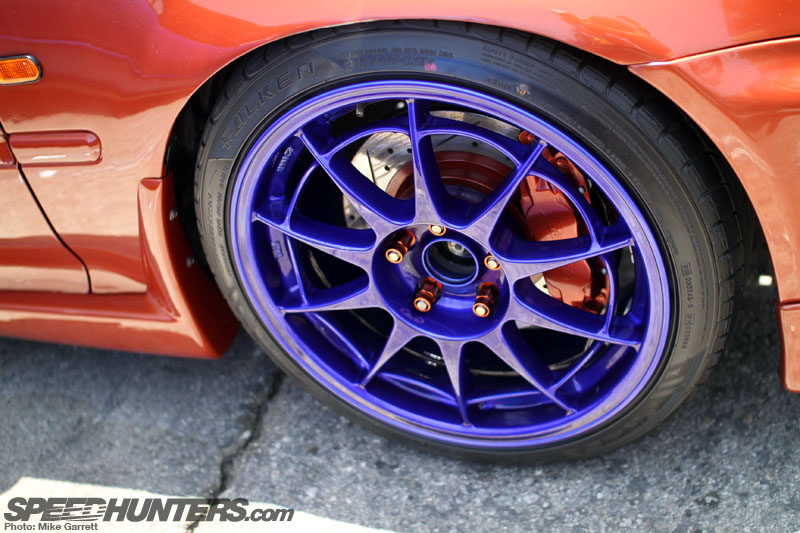 While 15″ is still the dominant size of choice for Civic and Integra builds, but larger wheels still work. This Civic sedan was equipped with five-lug hubs and a set of custom-painted Enkei NT03+Ms.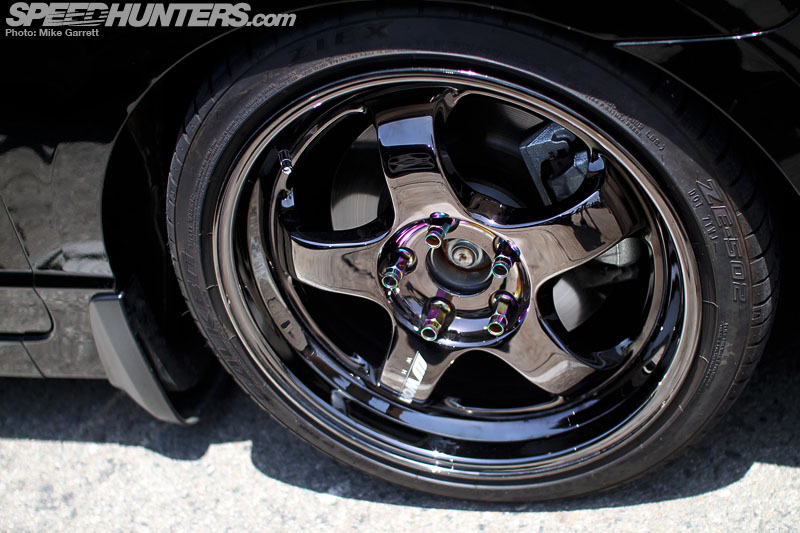 Trick color setups are a fairly easy way to add some personality to your wheel setup.  These custom finished Work Meister S1s are thing of beauty.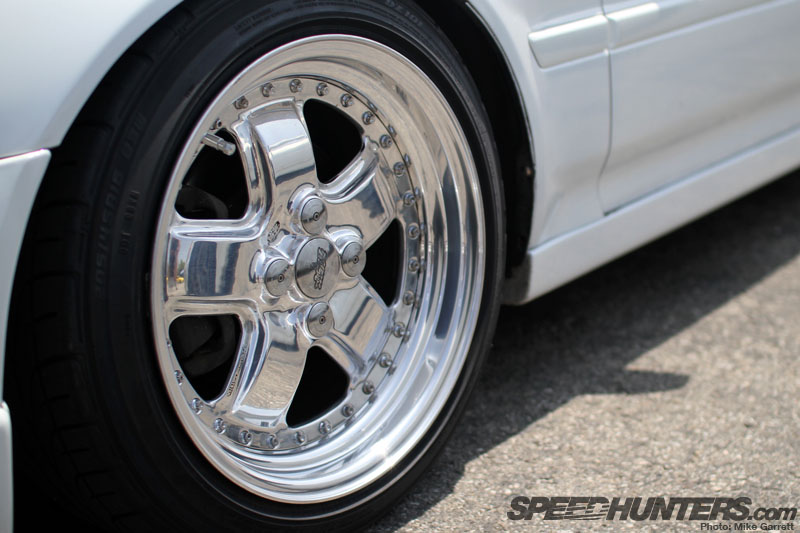 Wide-barreled Mugen MR5s are another great example of one-off wheel customization.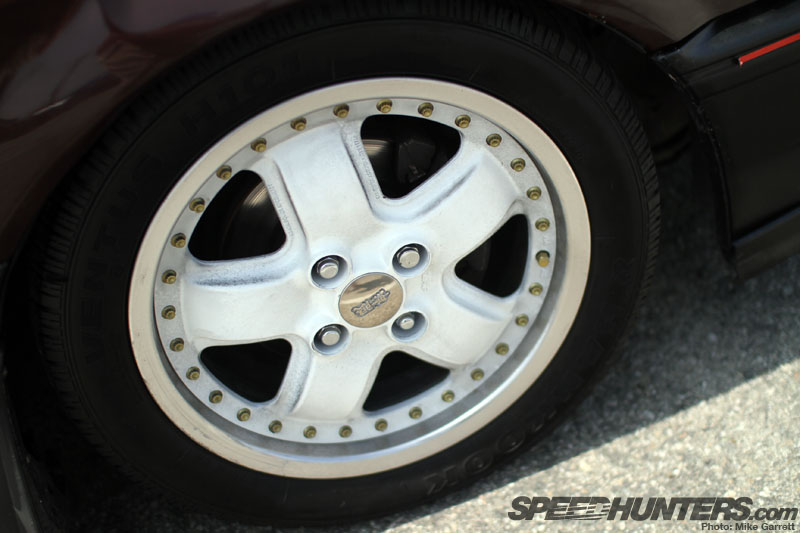 Here's a view of a standard MR5 for comparison's sake. Huge difference, eh?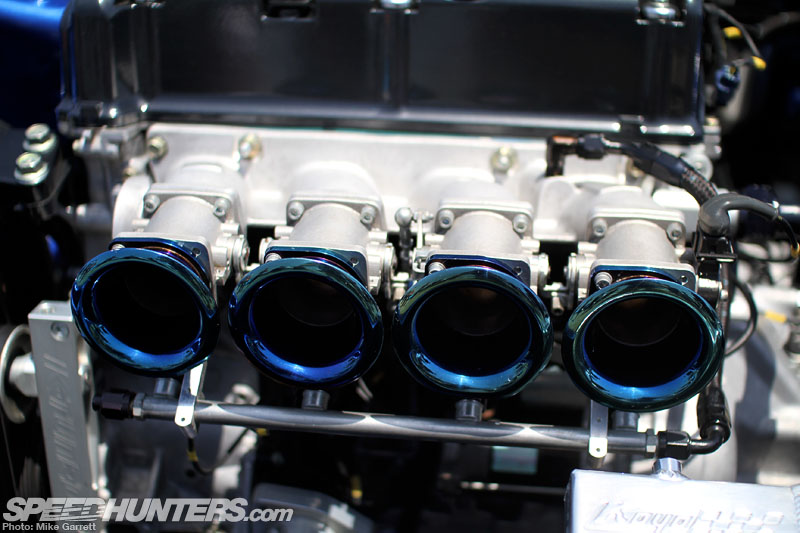 One great side effect of the K swap is that individual throttle body setups take center stage at the front of the engine bay.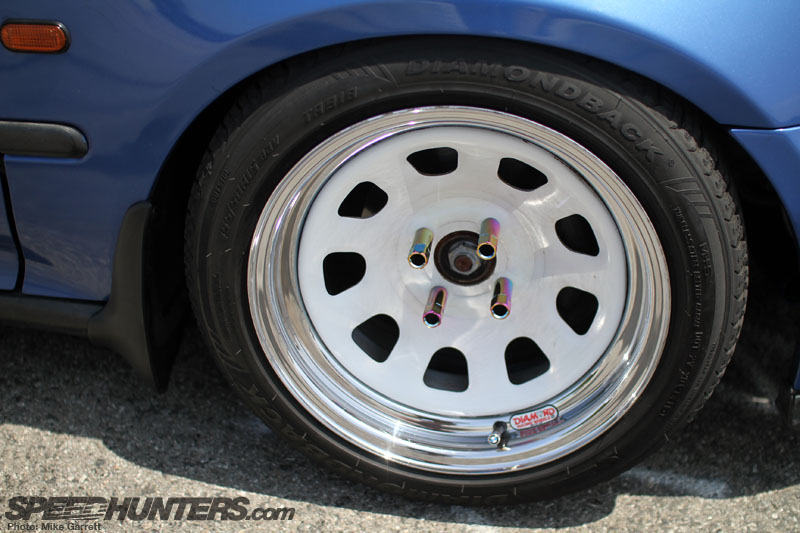 I can't quite tell if the widened steelie trend has hit its peak or not. I wonder how many Diamond Racing wheels actually go on race cars these days?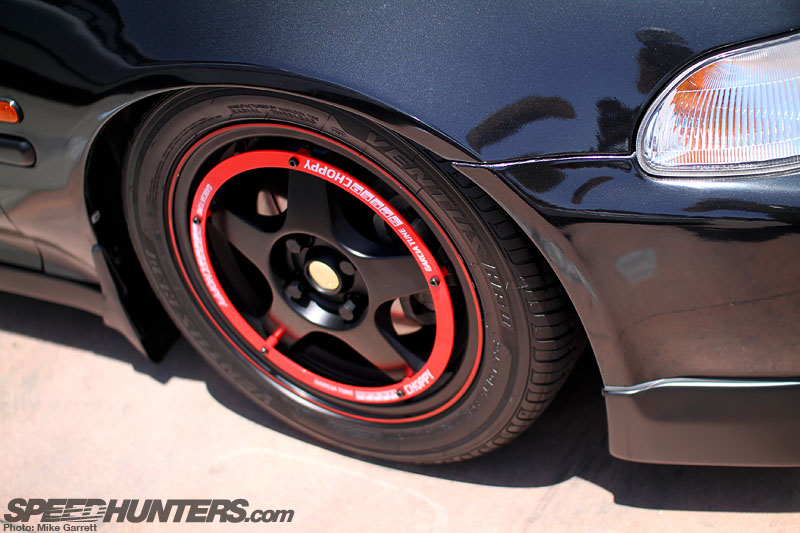 Rays Garcia Tune Speed Choppy wheels are cool enough for their name alone. The bitchin' old school look is just a bonus.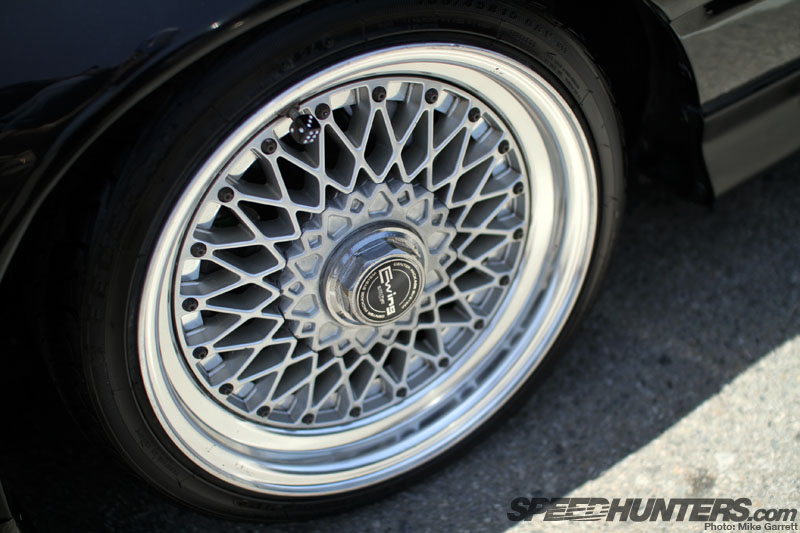 Work Ewing Mesh – another long discontinued wheel that's highly sought after in this world.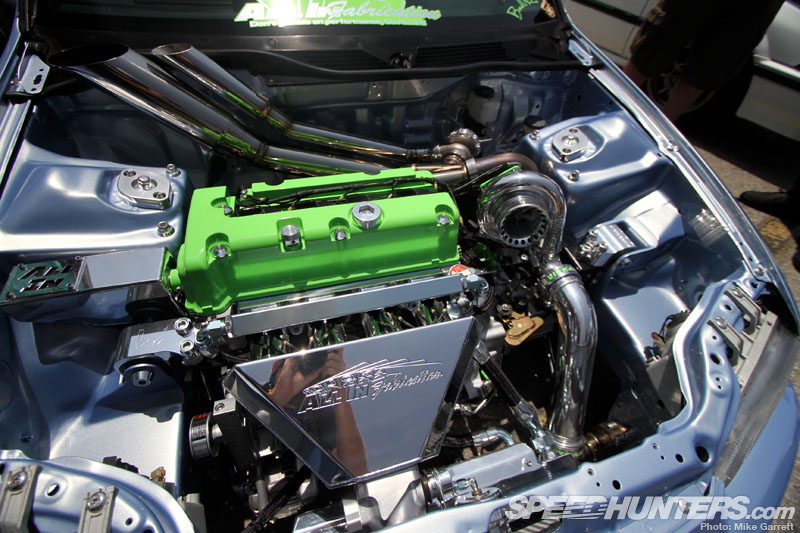 Sensory overload while looking at an engine bay? It's regular occurrence at Eibach.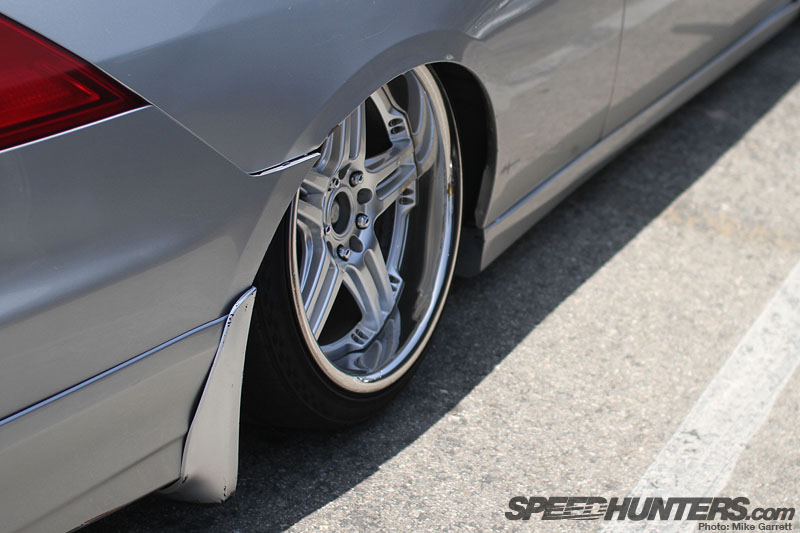 Stance. Love it or hate it, it doesn't seem to be going anywhere.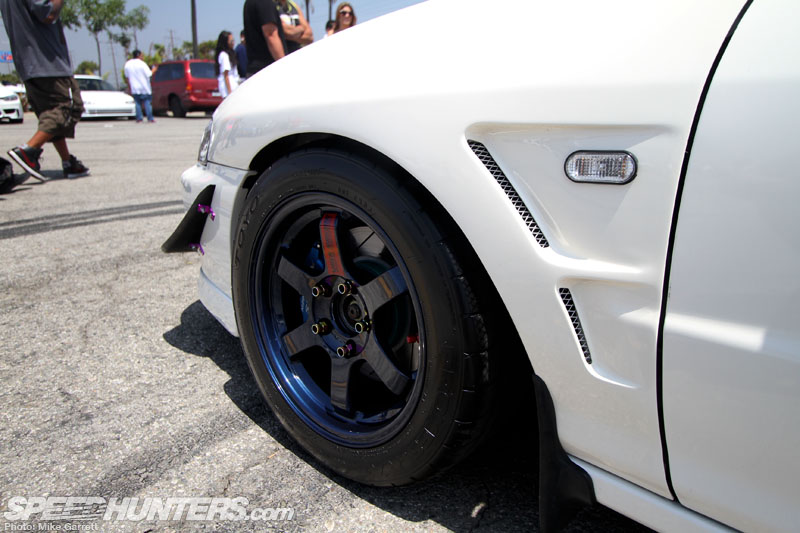 Here's another view of the DC2 Type R I posted yesterday. Widened front fenders on Hondas always make me smile…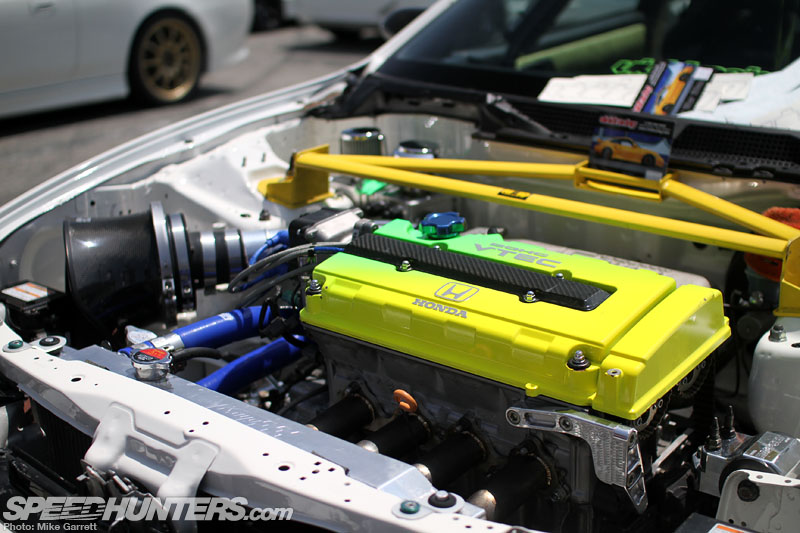 Let's go ahead and wrap this up here. I'll return tomorrow with one more batch of some observations from the 2012 Eibach Meet.
-Mike