Can you imagine eating pasta, pesto, cheese and bacon every day for the next twenty-two years? Trust us, with some green beans thrown in and bit of crème fraiche it's a pretty good two pot meal. But everyday? No thanks.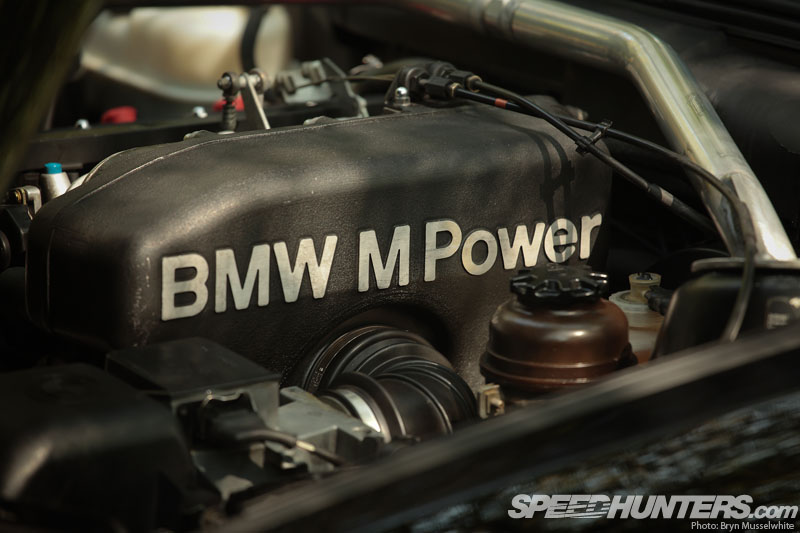 So for those of us who haven't been able to own a car for that amount of time, it might be a bit hard to imagine how it would feel to walk out and look at the same model each day. First up it's worth mentioning that this is not owner Pradip's only car.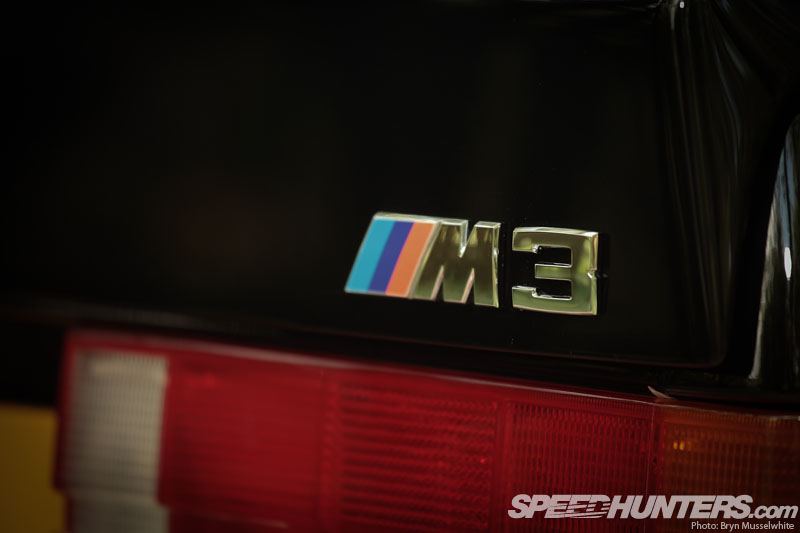 Over the years and to this day, he has an enviable line up of performance brands and models, which for us makes it all the more interesting as to how this E30 has managed to keep its highly coveted place in his garage.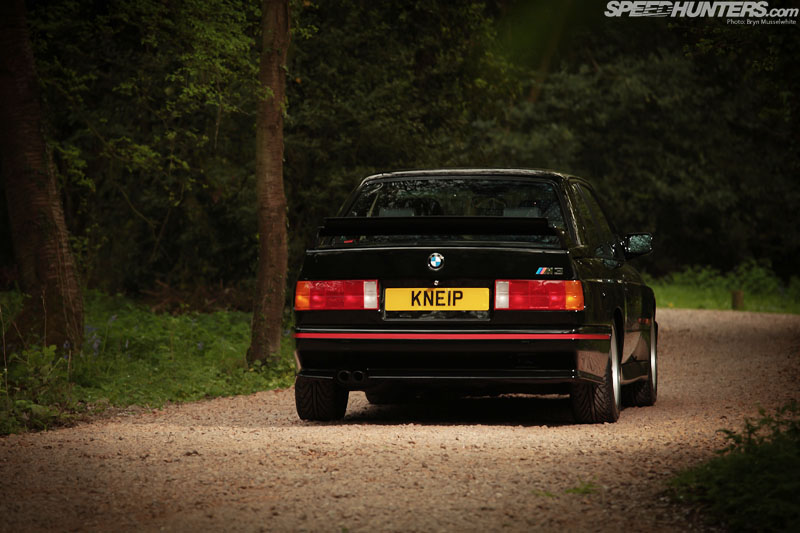 We'd say then that Pradip's E30 has been his pint of milk, the staple in the garage that he's needed since 1990. The BMW fascination going back way to way before that, as Pradip recalls, "I bought my first new car in 1975 that was an Audi 80 GT, I really wanted a 2002 Tii but couldn't afford one as they were nearly £1000 more than the Audi."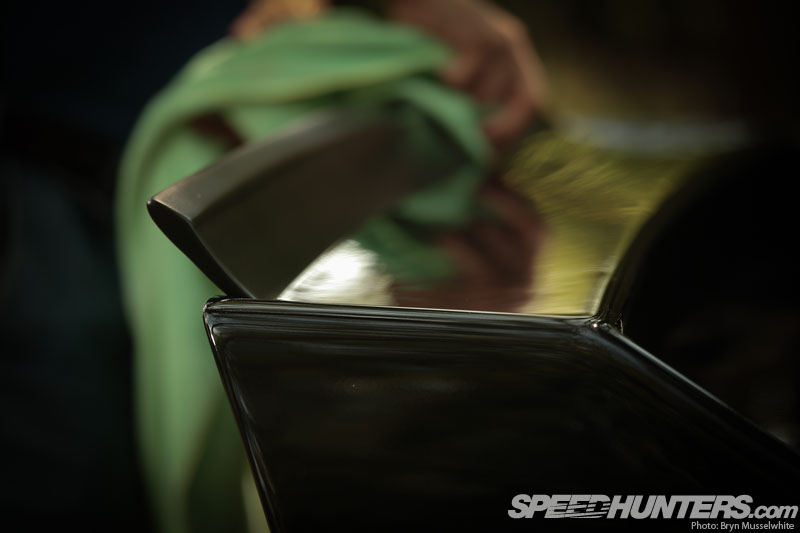 Obviously mere financial issues weren't going to deter Pradip, as he then goes on to say, "A couple of years later I got my Tii and then went through a succession of 02s, I had a Tii Touring and convertibles too."
Running 02s until the mid-80s, by that time the design was getting tired and Pradip side stepped the E21, instead buying a Mk2 Golf Gti and sending it to tuning house Oettinger (pronounced Oot-inger) for a power hike to 180bhp, a serious amount at the time.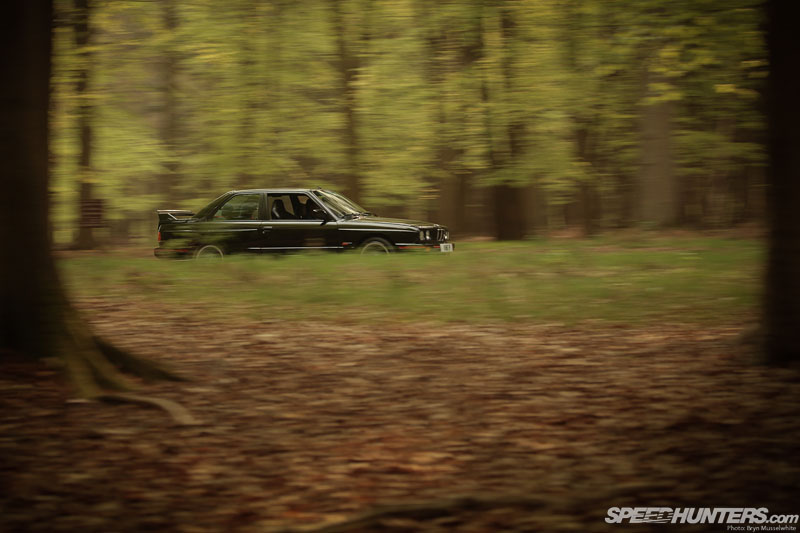 Don't think Pradip had moved on entirely from BMW though, "It was '86 and we were on holiday in Hamburg, I heard a rasp outside the window and saw an M3, I wasn't aware of it at the time, but it sounded and looked nice."
What we should have mentioned is that Pradip was on a European tour at the time in his E12 Alpina B7S, so BMW were never far from his right foot. You'll notice that he always went for the tuned variants, invariably preferring those that had bespoke aftermarket work too.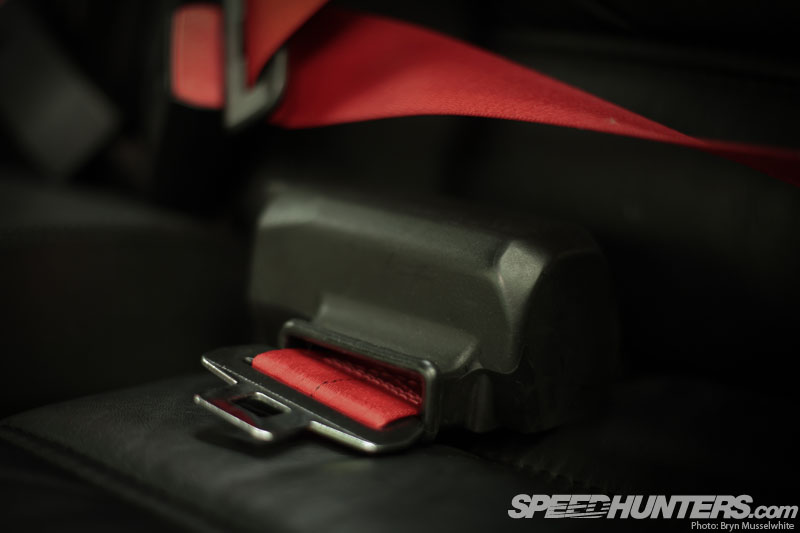 As it would seem with most of his trips to Germany, Pradip took in a few laps of the Nurburgring whilst there in the E12. His first visit was in 1981, but as he remembers of that '87 trip, "Somebody else had an E30 M3, that was my first real experience of it."
Pradip is a modest man, who has obviously experienced a lot more than he's letting on, his contact list extending to BMW Motorsport themselves, that first encounter proving far more influential than anybody would know at the time, "I took a liking to it immediately and placed an order with a German dealer, I picked it up in December 1987 as I had to wait until then to get the EDC."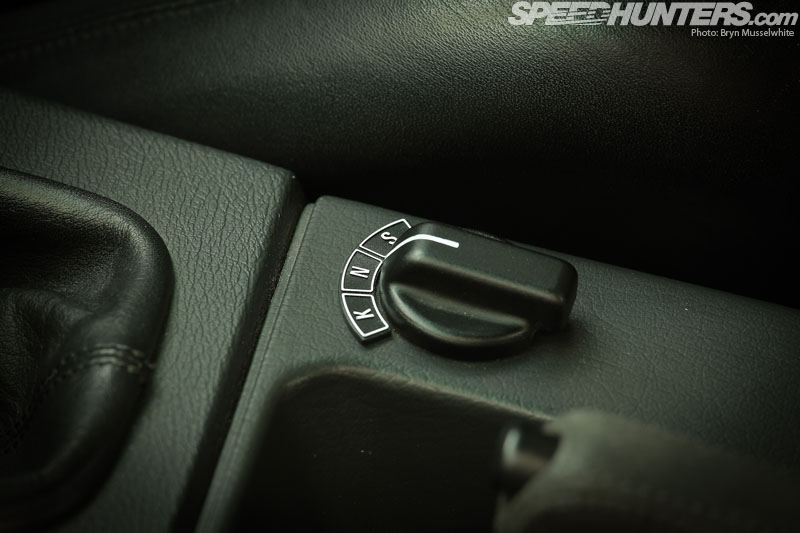 The next few years were very much taken over by M3s, as Pradip recalls, "That was the silver 200bhp M3, then in '88 the EVO 2 came out with 220bhp, so I bought one of those so there was one for me and one for my wife. Then we got rid of the first 200bhp car and had two Evo 2s."
Another story aside, Pradip's wife is a very talented driver but as Pradip says of the late 80s, "A succession of M3s passed through, because of the value of the cars I could buy them and use them for six months or so and then sell them for what I paid."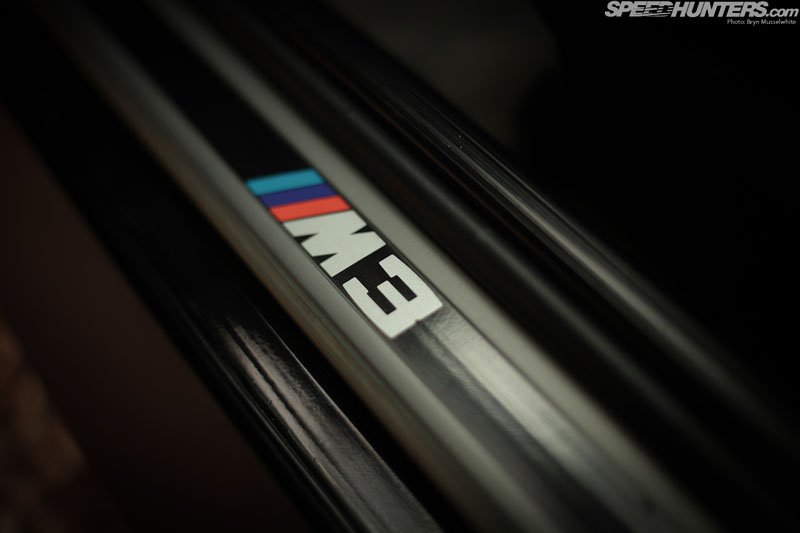 So it was only natural when the Sport Evolution was announced, Pradip would be interested, BMW knew he would too, "When the Sport Evolution came out the people from Munich sent me a letter with details of the new car, I knew one of the marketing directors of BMW through the first Brookes auction. He said I think you might like to get one of these."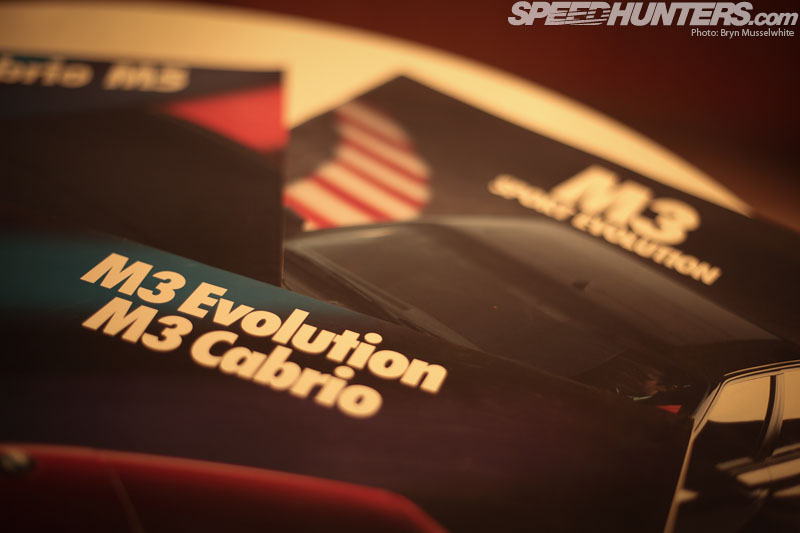 Sat here looking through the selection of original brochures and sales material that Pradip has immaculately maintained for over twenty years, you can imagine the initial reaction such a model would have stirred. Pradip simply saying, "Initially I ordered two, a black one and a red one."
What of the contemporaries then? "The paperwork from BMW compares it to the Alpina B6 3.5, Audi Quattro, AMG 190E 16 EVO and the like but I can't comment on that. I placed the order in September 1989, for delivery April 1990. Or as soon as they were available."
As we pour over telegrams and faxes which went back and forth between Germany and England, we love looking at the dealer options available and Pradip pretty much ticked every one. If you want period correct, look no further than these pages. EDC? Check.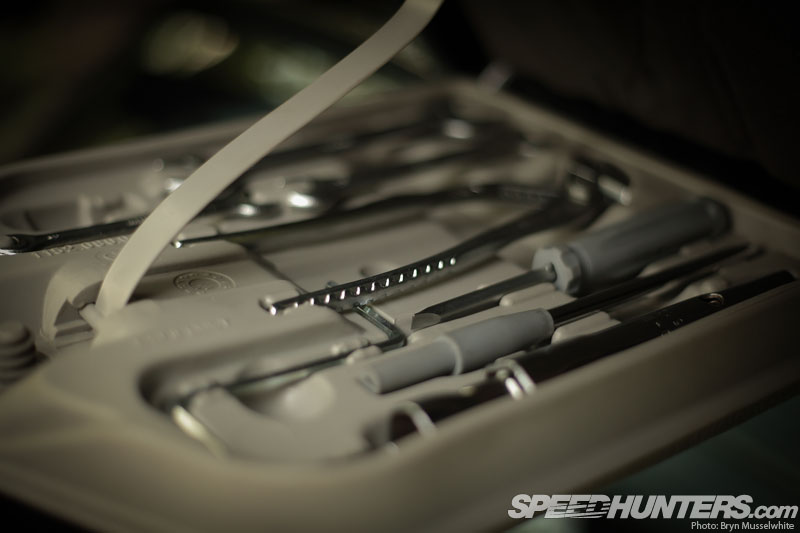 Pradip gives us a timeline for spring 1990 and the M3, "It was built on the twenty second of March 1990, then registered in Germany on the third of May which is when I collected it. The export licence was issued on the forth of May and it was registered in the UK on the 10th." Pradip adding, "So I suppose it's possibly the first registered in the UK."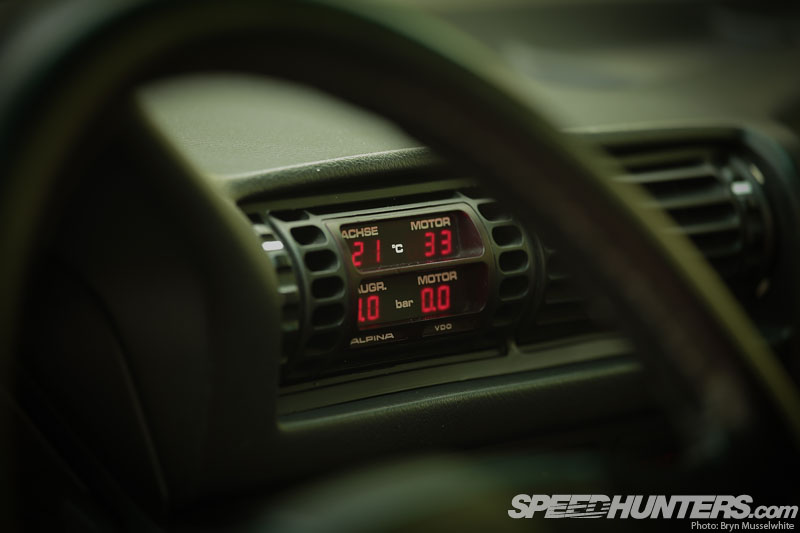 That initial purchase price was nigh on eighty two thousand Deutsche Marks, or thirty five thousand pounds Stirling in 1990 money. But Pradip wasn't entirely happy with the factory options list, preferring to make a few changes immediately, "I saw the digital cock-pit at Alpina, I liked it and the dealer said he could fit it for me from new. I didn't like the size of the steering wheel and didn't like the Alcantara (rough leather as BMW call it) so having seen the Alpina Momo wheel, I had that fitted too."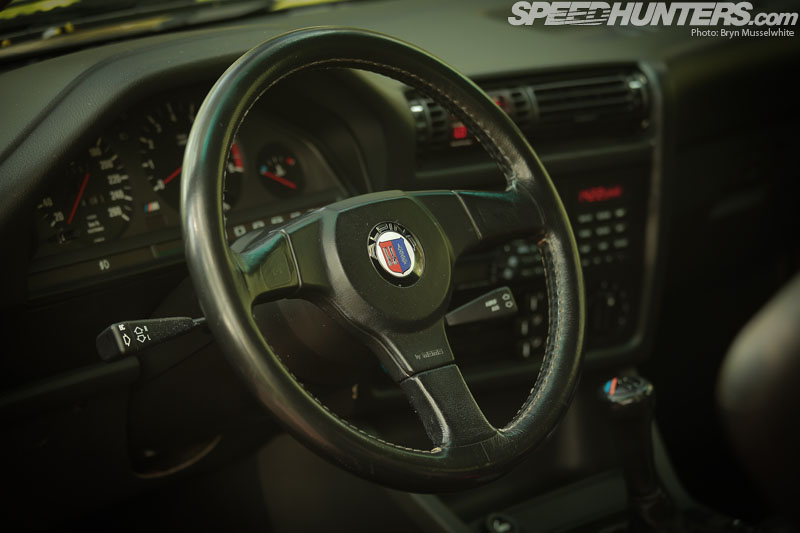 Just in case you'd looked at the pictures of the cabin and questioned the originality, like we say, it doesn't come any better. That original 'rough leather' steering wheel has been carefully preserved, still unused it lies on the table next to us.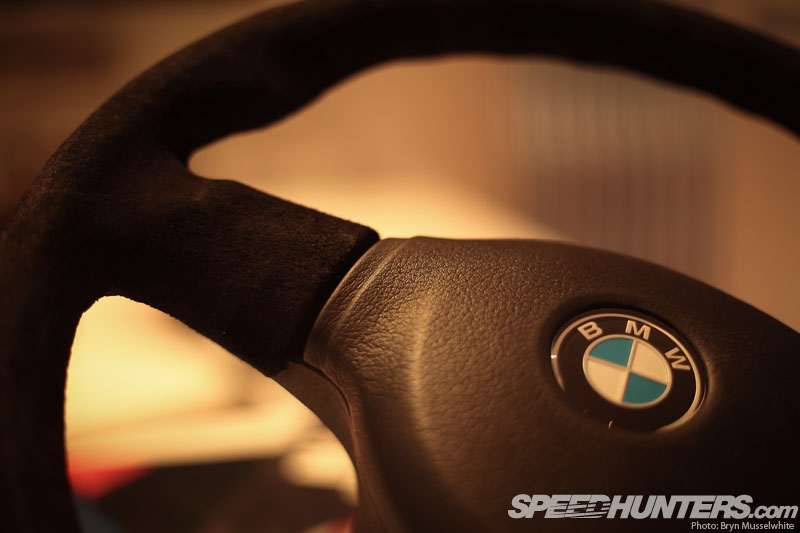 Another addition are the harnesses, "They're Schroth, because I was going to be driving it regularly at the Ring I put the harness in, this was done by the BMW dealership at the Ring called Autohaus Martini, but I think they've been taken over by BMW now."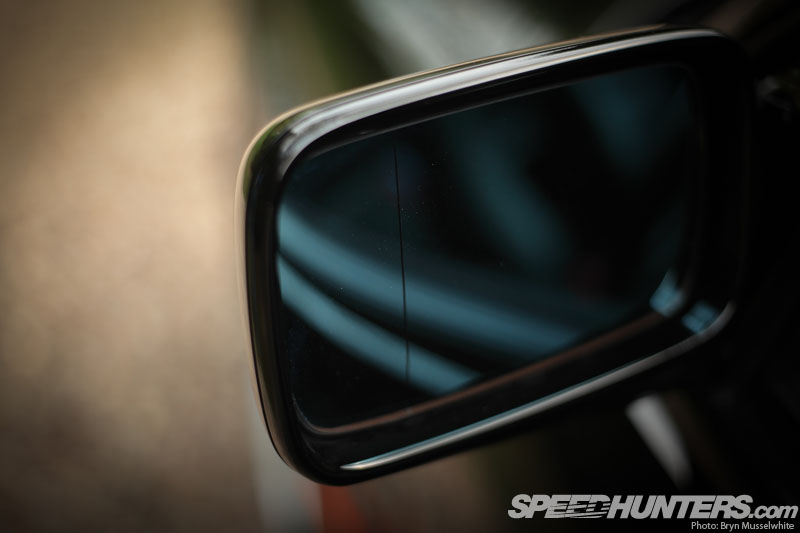 Martini also fitted the split vision door mirror for Pradip, being conversant in the language of E30 M3 meant that the new car was everything he expected, we guess it would be like replacing your laptop with a new model. It looks the same but does everything just that bit better, "It looked nice, the seats were wonderful, but it wasn't chalk and cheese with the Evo 220 as that is such a good car," Pradip is keen to point out.
Nowadays everybody talks about the 'Ring, but Pradip has been there, very much done that. As a letter from Martini outlining the schedule of maintenance for two M3s and an M1 he kept there points out.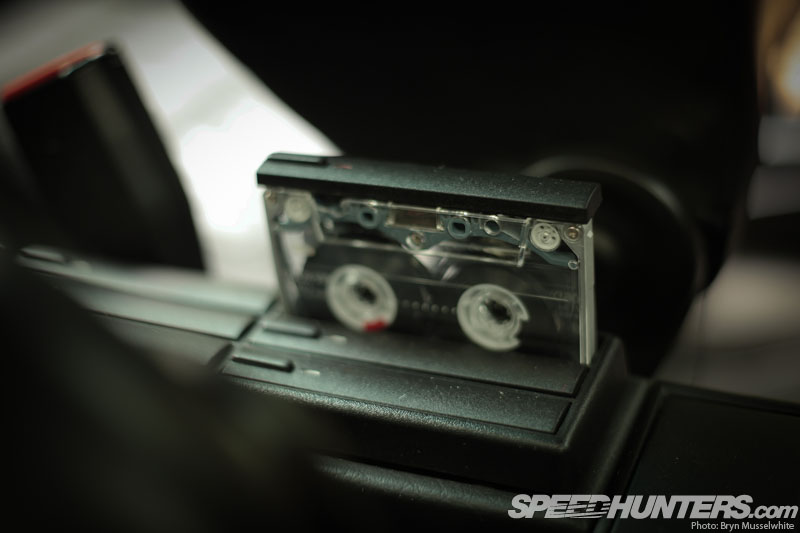 So tell us about this legendary circuit then? "It was a challenging circuit like everybody will tell you, it's not a small circuit so it's like a whole story. It's almost like a round of golf with eighteen holes, you get bunkered in one place and on par in another, you have a lot of time to make mistakes."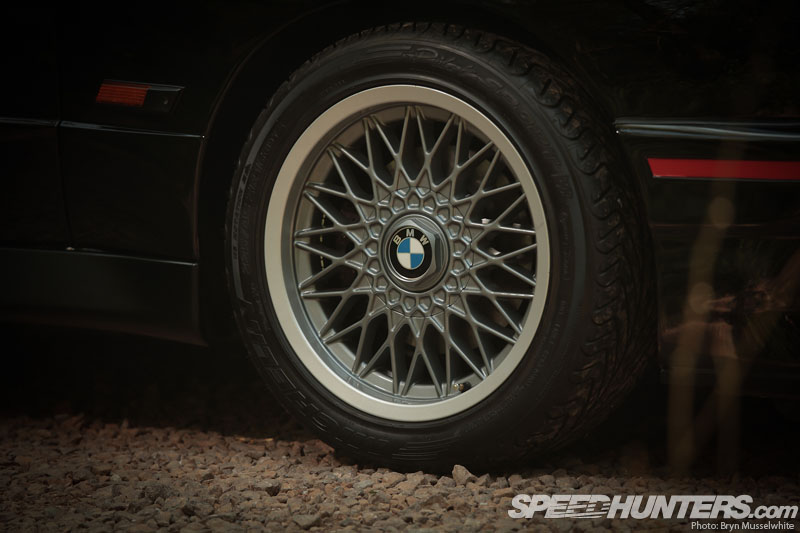 So how many laps has this M3 done then? Pradip considers the answer, "More than a hundred laps less than a thousand. My wife and I know it inside out and there are two lines, the racing line or attack line and safe line. You really have to be the last of the hard brakers, you brake like your life depends on it."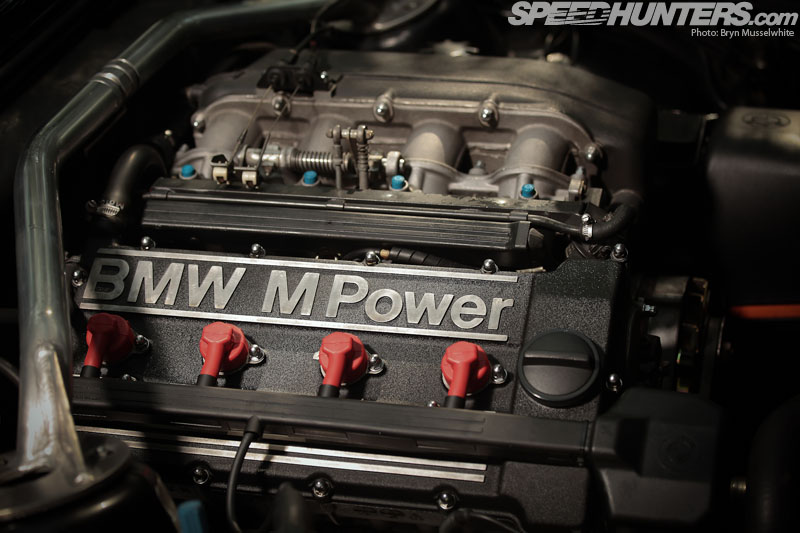 In a relaxed manner he talks us through the braking points, all sixteen of them. Yep, just sixteen. Which is even more impressive when you realise he hasn't driven there 'aggressively' as he puts it since 1999. So the big question must be, why is the EVO still in your garage given the multitude of others that have come and gone? "I think what happens is, you find a car that you feel at peace with and you feel this car was made for me. My wife would say the black car is my car, it feels right and looks right."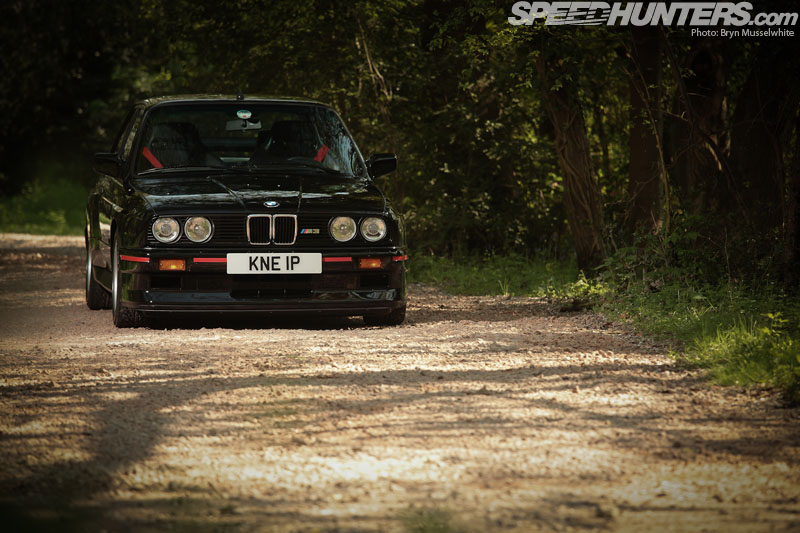 That makes sense to us, go on, "Because of the tyres, the weight, the power was 'me' I could get eleven tenths out of the car. I've never felt it with another car."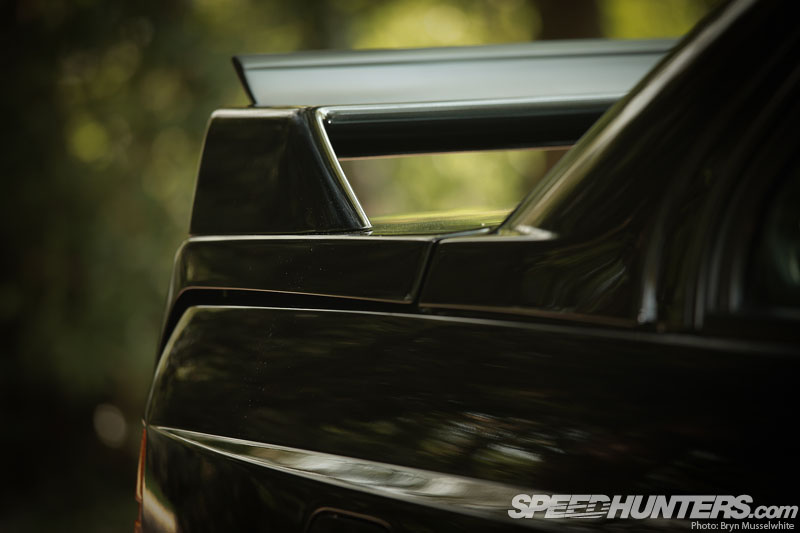 You realise that Pradip is not a man to fight logic, he's quite at peace with who he is and has nothing to prove, as he remembers, "I think the E30 M3 flattered drivers and I was quite happy to be flattered. Kris Nissen, who was was a DTM driver told me, 'You know you drive well, but you're at your limit now,' so I listened and thought I'm not going to try harder, I'm at the end of my natural ability," Pradip adding with a smile, "But it's interesting that my wife has more natural ability than I do."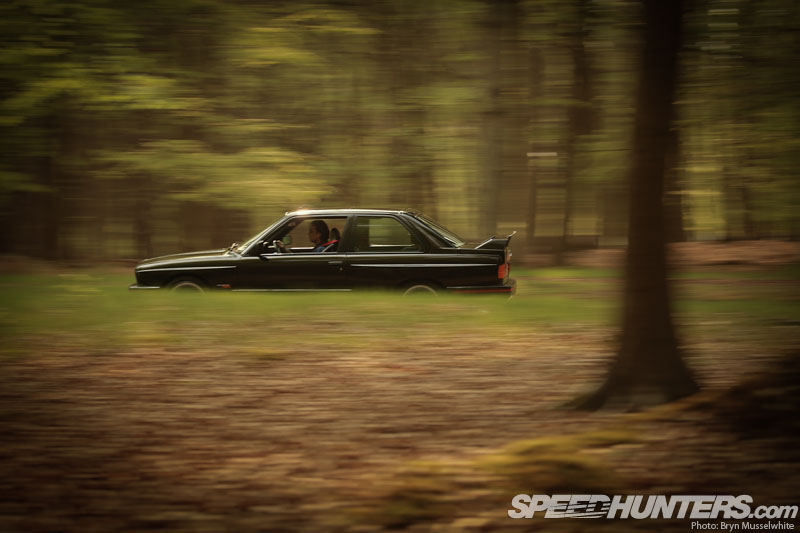 Spending time with such a correct M3 is an education, this is not a recreation or a restoration it is very much the original item. With just seventy five thousand miles on the clock, it's been exercised regularly but not to excess. Whilst Sean has been dipping in and out of the So Cal canyons, here in the woods of Hertfordshire, England the original EVO prowls.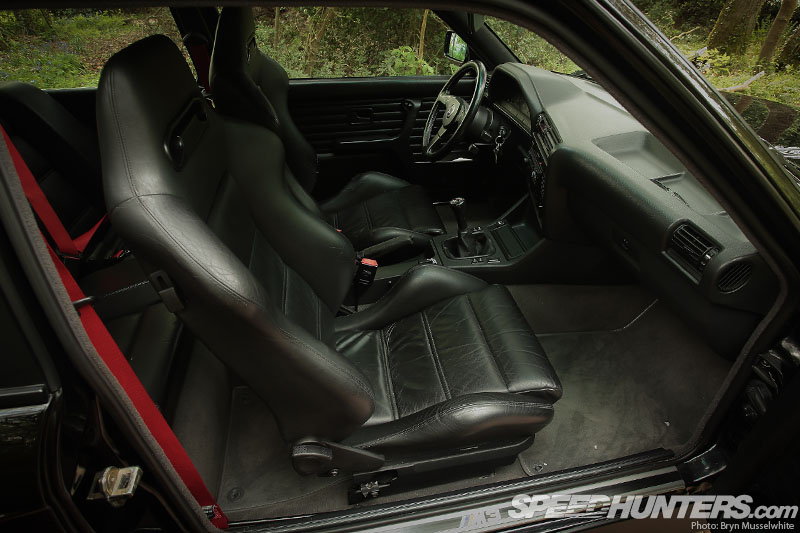 The interior is fresh and clean, with a winters detailing work we're sure it could be a concours competitor, but that's not what interests Pradip, "It gets used for everyday use, I don't do many miles now though, maybe a couple of thousand a year."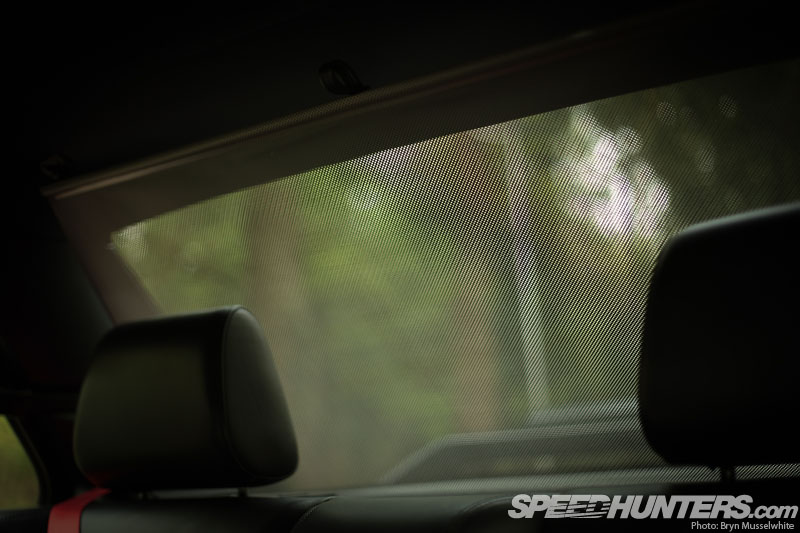 We've since discovered that Pradip's M3 is somewhat of an urban legend, let's face it how many other models are left? With their original owner? With such an enviable spec? Needless to say the EVO will never be sold, we guess it would be like putting a price on your right arm, no matter how high, you'd miss it if it went.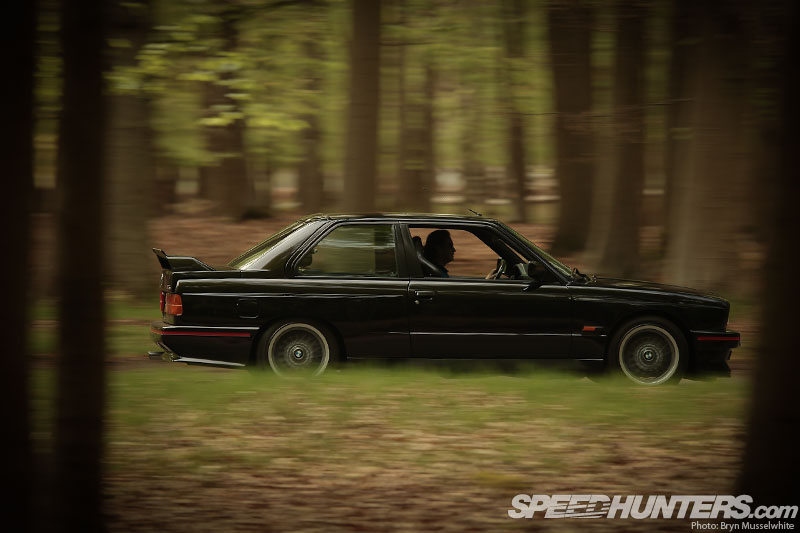 The thing we love about the premium edition E30 is that it's just enough digital for an analogue age, Pradip reminding us, "It's a compact sized car, with the first Cortina and Escort they got the dimensions right. This car is 1200kg, weight is the enemy of cars and people."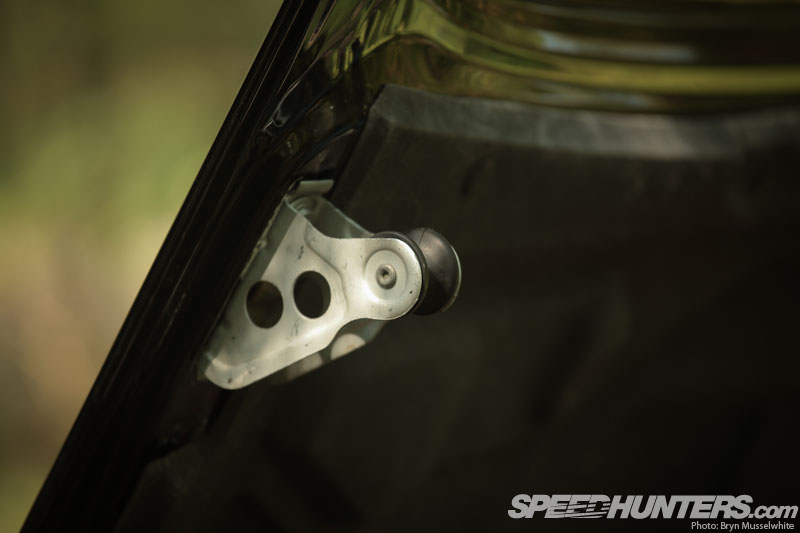 As if to reassure us of his choice all the years ago, Pradip adds, "You jump in the car and you relax, your blood pressure drops. It's not intimidating, it's an analogue car not only in the way it looks but the way it drives."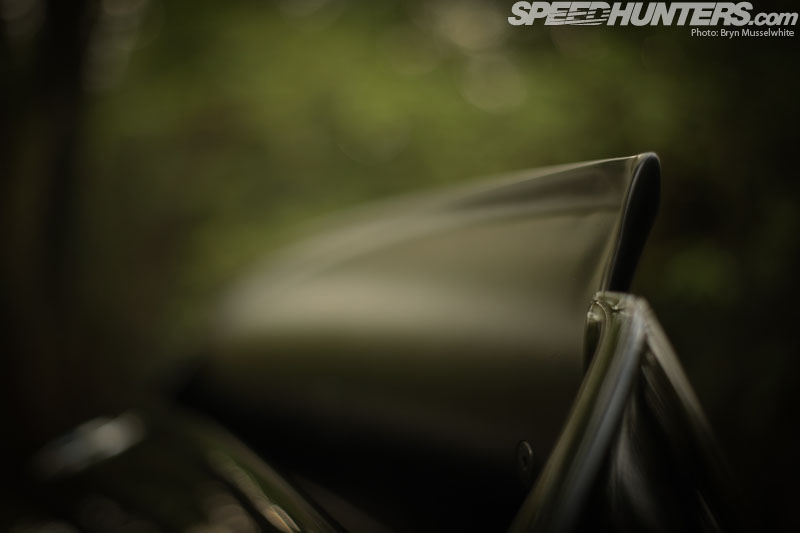 With the M3 sat here in Monza setting without the lower front spoiler on show, Pradip tells us how he believes that the Nurburgring was made for the M3, not the other way round. With the rear spoiler fully extended it takes 10-12mph of the top speed, as Pradip knows all too well.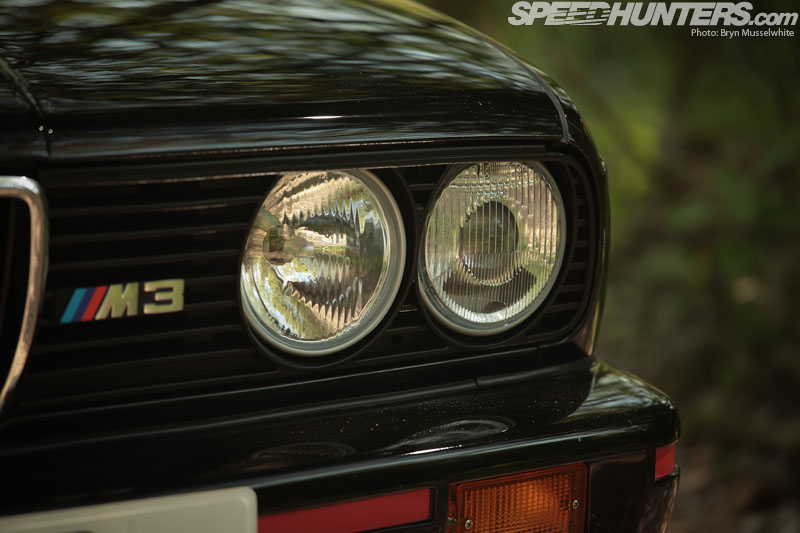 So for those of you who saw the Facebook picture, that deleted option? No headlamp washers, as Pradip considered them to be ugly and cluttered.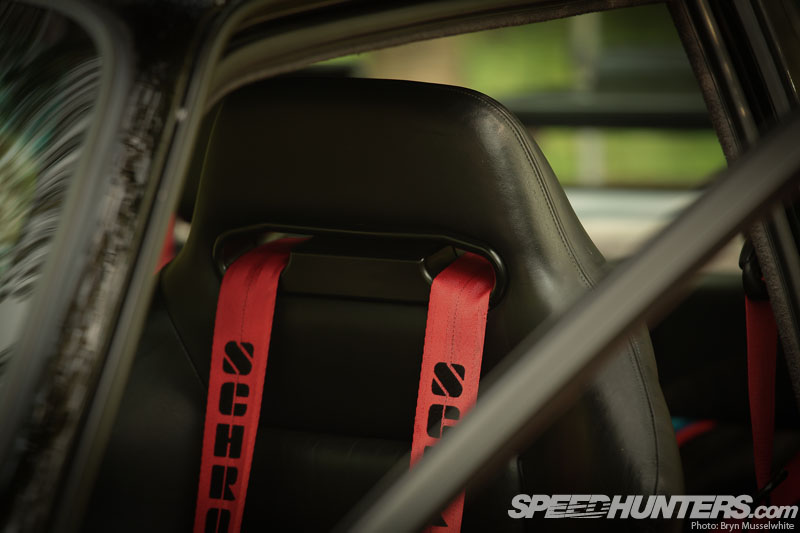 The M3 may have moved on (we'll not discuss the better or worse bit here) and in many ways so has Pradip, but when it comes to automotive pleasure, this incredibly original and beautifully maintained 1990 E30 M3 Sport Evolution holds the key to twenty one years of memories. How many of us can say we know that feeling?
Technical improvements to BMW M3 Sport Evolution (model code 1007)
Larger engine capacity (2.467 litre), sodium filled exhaust valves, larger inlet valves, pistons cooled by new oil jets, camshaft with modified timing, Red spark plug caps
New air splitter on front spoiler adjustable to 4 positions. 185lb of extra downforce on front axle in max position. Rear wing adjustable to 4 positions. 88lb of extra downforce on rear axle
Lowered front suspension (10mm )
Reduced weight: Lighter boot lid, roof grab handles deleted, map reading light deleted, lighter front and rear bumper mountings and foam filling front and rear, rear screen and rear side windows.
Front wheel arch aperture enlarged, to accept 18″ wheels in competition cars.
Brake cooling ducts replace front fog lights.
62 litre fuel tank.
7.5J x 16 cross spoke alloy wheels painted in Nogaro Silver. 225/45 ZR 16 Michelin MXX tyres
Motorsport sports seats with more marked contours and similar appearance to racing seats. Fixed head restraint extension with cutout for full harness seat belt. Seats adjustable for height, reach and angle. The cloth interior upholstery option featured centre panels of seats in Motorsport design and single colour side panels. The door trim inserts are in Motorsport design. The seat belts are Motorsport Red only.
M Technic steering wheel (different to other M3s). Steering wheel rim, gear knob and handbrake handle are all covered with a 'rough leather' finish, M3 logo on door instep, illuminated gear knob, M Techinic drivers footrest
Colours : Jet black with contrasting red stripes on bumpers, brilliant red with contrasting black stripes on bumpers.
Graduated tinted windscreen
600 cars produced in total

More BMW stories on Speedhunters