A question for our readers outside of Japan, can you remember the very first time you were exposed to contemporary Japanese car culture and drifting? Maybe it's a case of looking back at things with rose tinted glasses, but I still have a fondness for JDM cars from the late 90s and early 00s. Things seemed a lot simpler back then as there was quite a simple equation to having a good looking car: take your base car + bodykit from a reputable source + increase power + lower car + add wide wheels = guaranteed success.
Today, in my opinion (not that anyone cares) things have become too complicated. There are so many variations of style and differing scenes that things have turned into a bit of a strange concoction – the Japanese scene is now taking styling cues from the US scene which was originally inspired by the Japanese and it's just become a big, giant mess.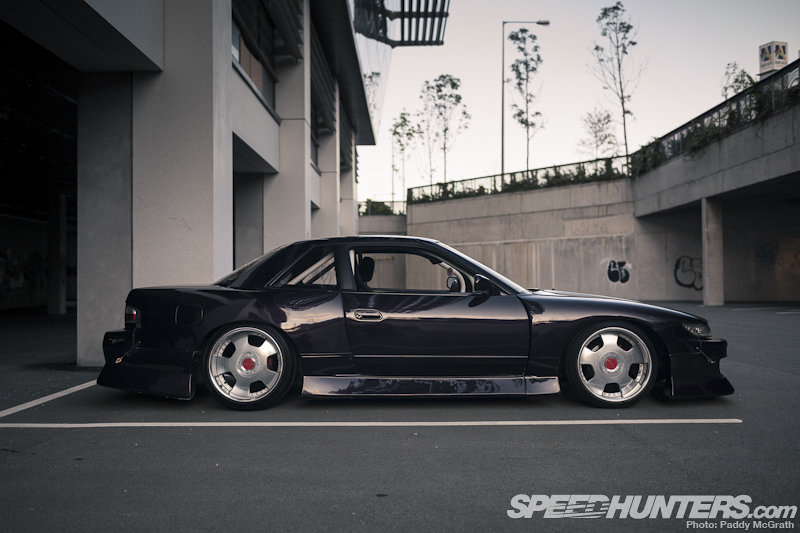 Okay, I'm definitely being a bit OTT and harsh, but for good reason. I've fallen head over heels with a lady from my past, and I'm smitten. You see, back when I was in what the American's would call "High School", I dreamed all day and everyday of owning a PS13 in black with a BN Sports Kit and mega low offset wheels. Although this one is purple, it's re-opened a part of my heart that I thought was gone forever.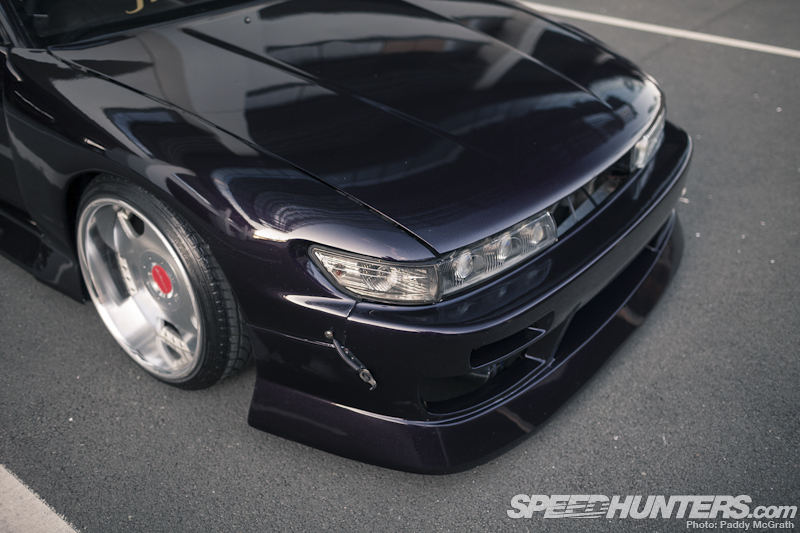 When talking to David Coleman, owner and creator of this pristine thirteen, he's actually a little bit reserved. 'It's still a work in progress with lots more to do.' he tells me. When I ask him to start putting a spec list together he enquires 'Can I include future plans?' in a tone that I interpret as semi-serious.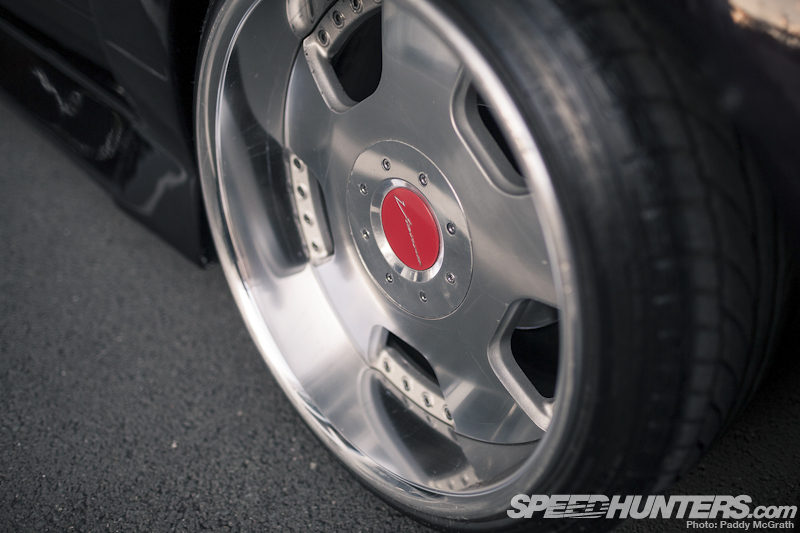 David's car has been a labour of love, but is still an ongoing project.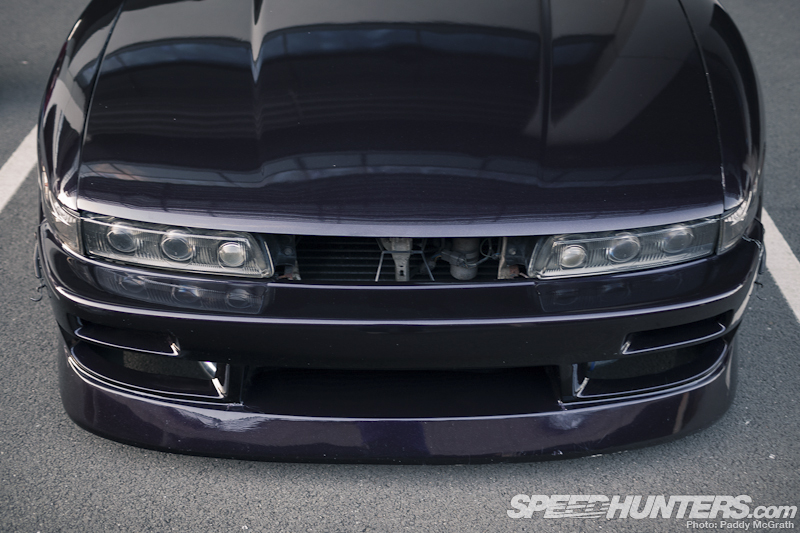 Having picked the car up just over a year ago, it didn't take long before the transformation began.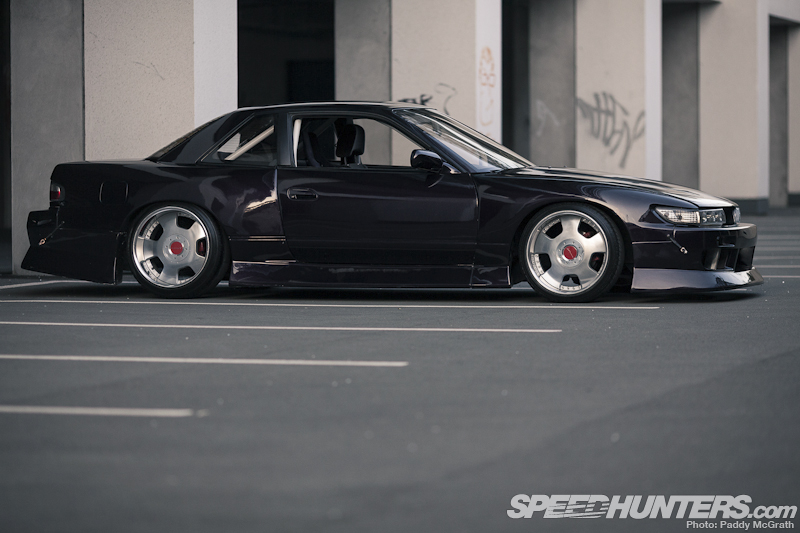 The car was originally white before being treated to a full BN Sports Kit and a respray in Midnight Purple with a purple micro-flake.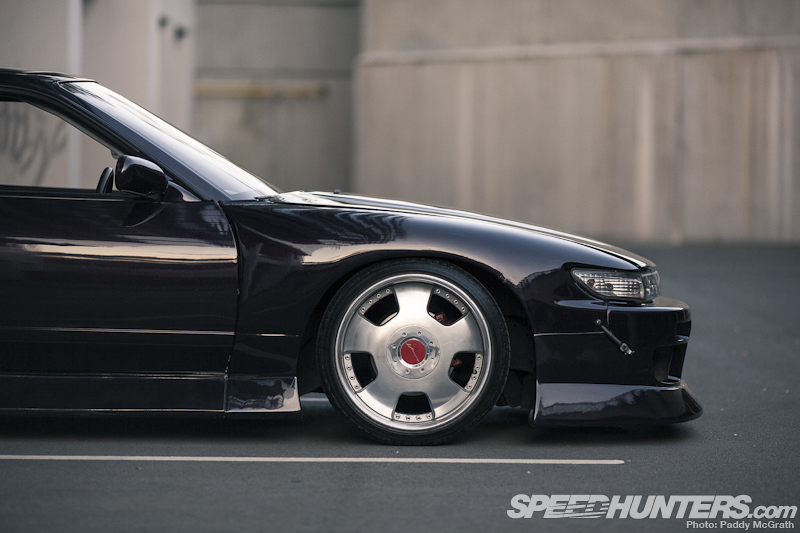 The Blister Kit is as we all know, huge. Its abilities to swallow a set of wheels is unparalleled. Five spoke SSR Vienna Red Caps have been deployed to fill those arches. Measuring in at 18×9.5 +1ET with a 30mm spacer up front…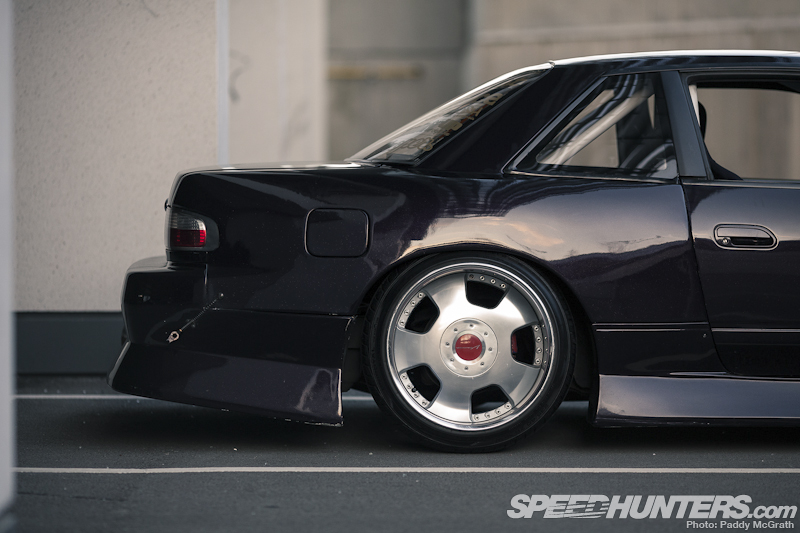 … and 18×11 -8ET with a 10mm spacer out back.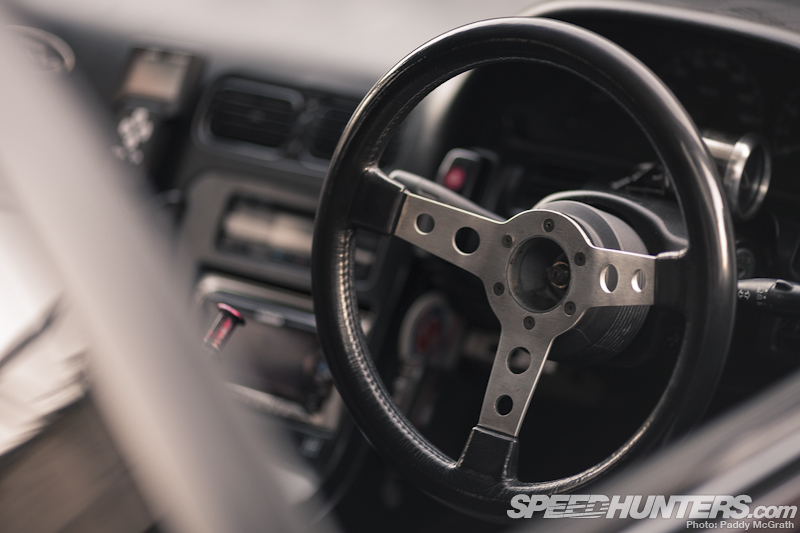 The inside has been kept relatively stock with only the most essential upgrades having been applied – a Blitz steering wheel …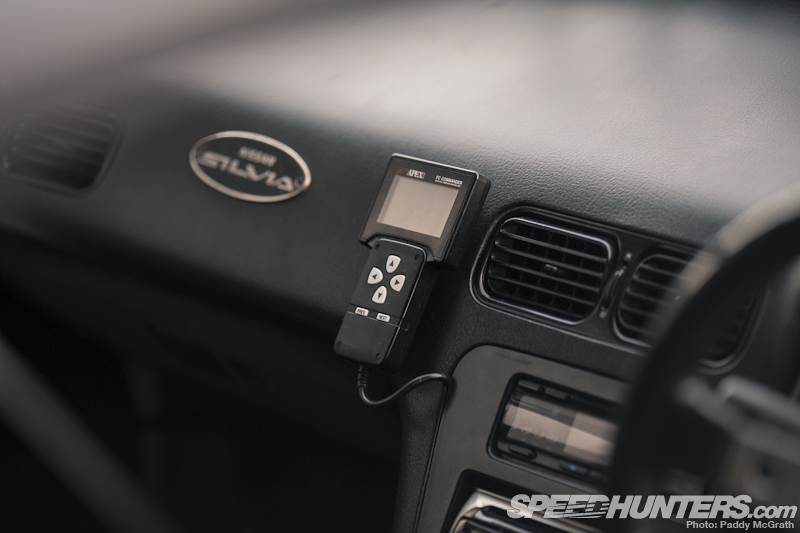 … an Apex'i Power Commander with a Blitz boost controller and boost gauge …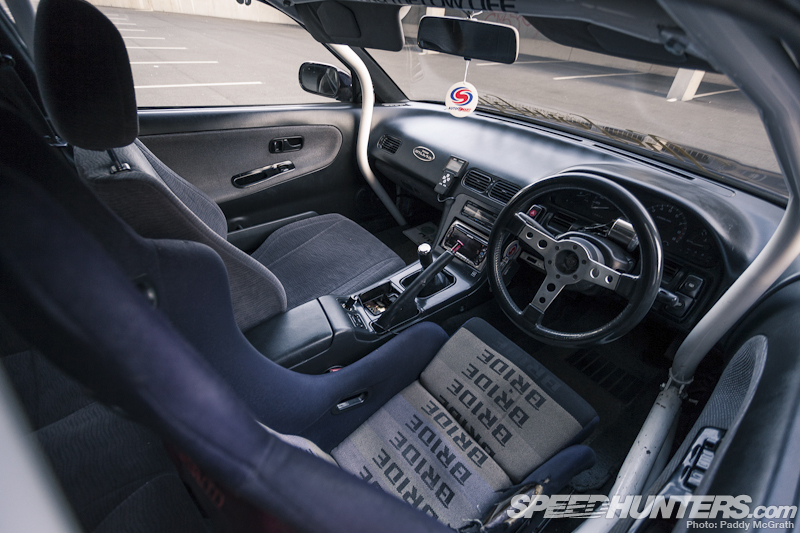 … a driver's bucket seat in the shape of a Bride Brix and a Cusco bolt-in cage with a driver's X-bar.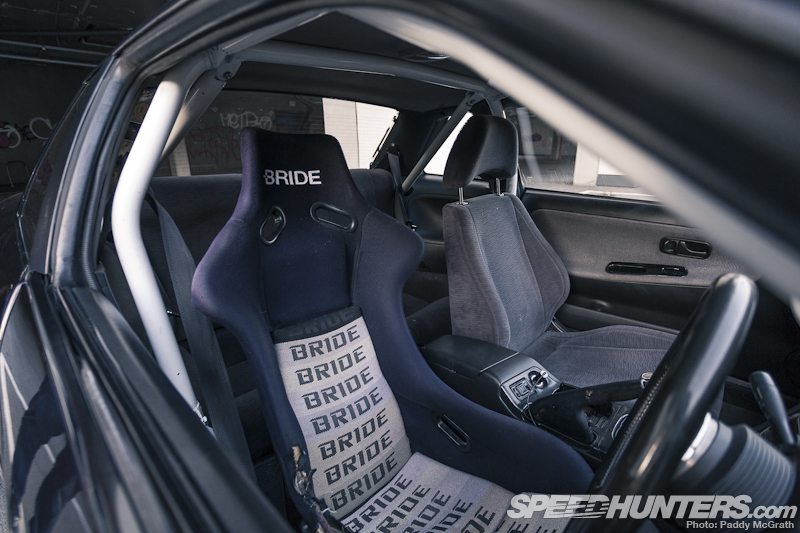 There's just something so appealing about these simple, driver focused ingredients.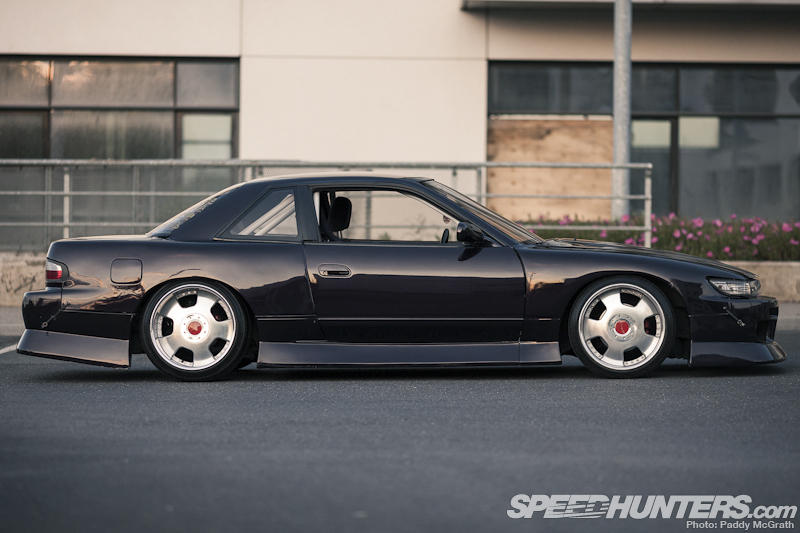 Handling is controlled with a full compliment of Cusco coilovers with match camber plates.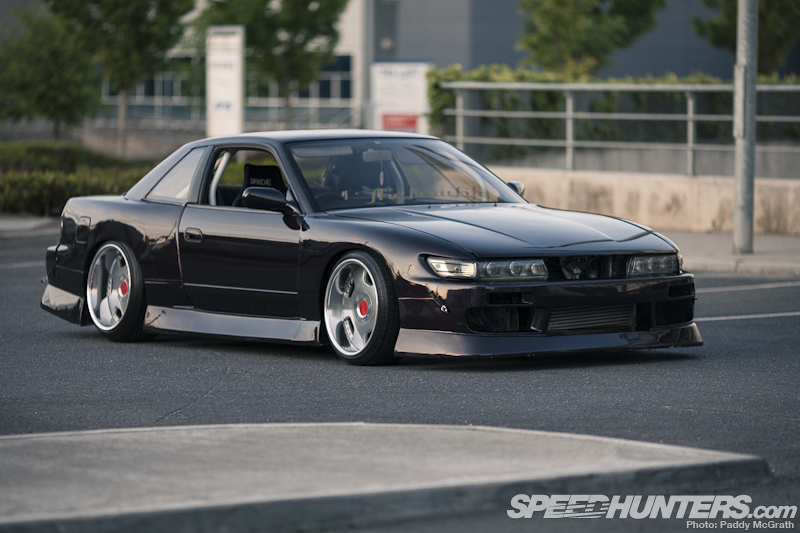 Driftworks have had a hand in this department too – the car having been fitted with their camber arms and subframe bushes.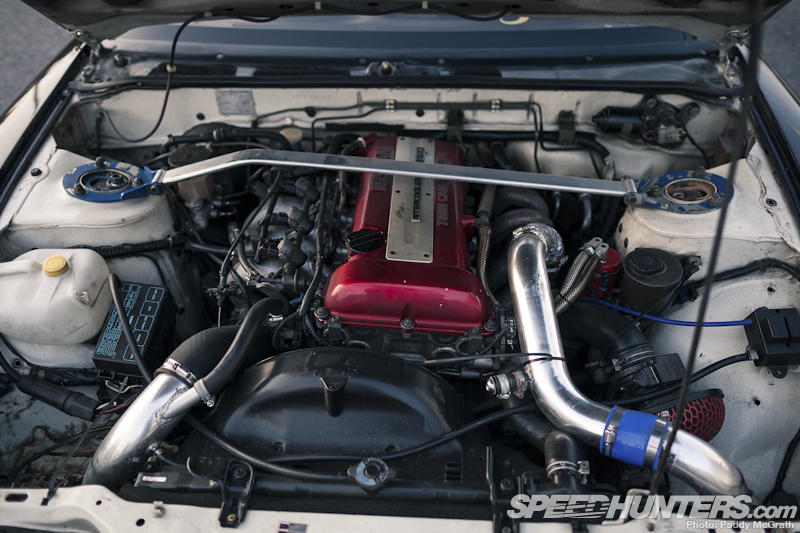 The engine spec is rather modest (for the meantime) with a T28 ball bearing turbocharger, Trust exhaust manifold, elbow and down pipe, Greddy front mount intercooler and Sard 555cc injectors to name a couple of the highlights.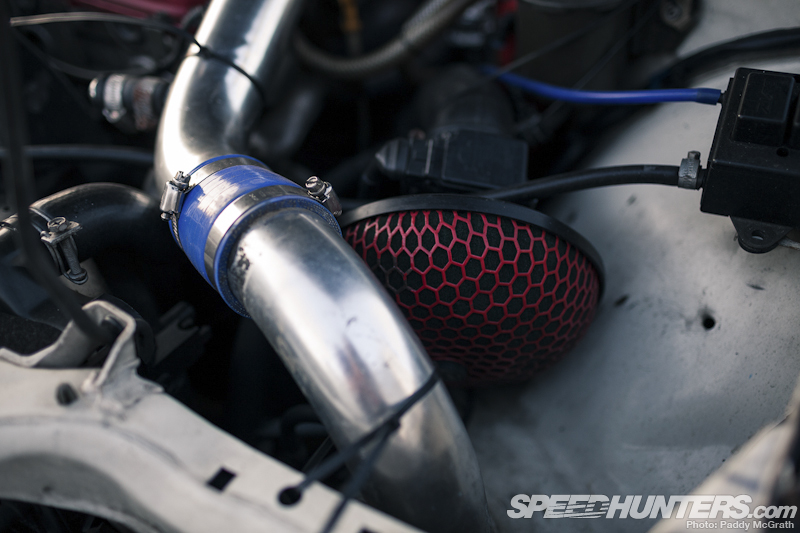 The obligatory HKS mushroom filter shot.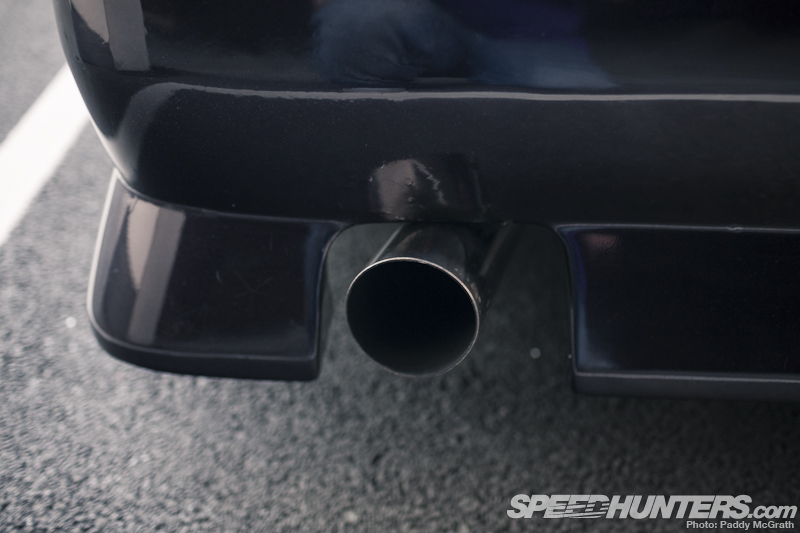 From the cat back, a Buddy Club Spec II exhaust weaves its way under the body before exiting through the BN Sports bumper.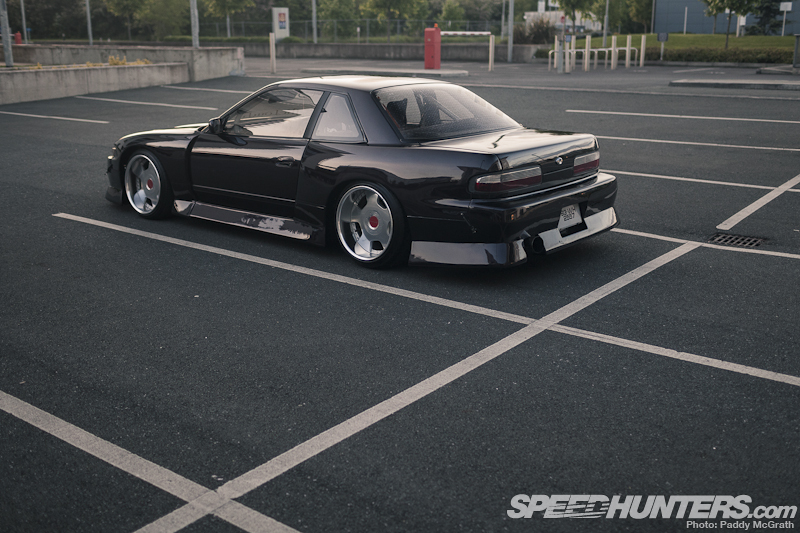 I just love the subtleties and the simple things – like how the rear over-fenders have been blended into the body.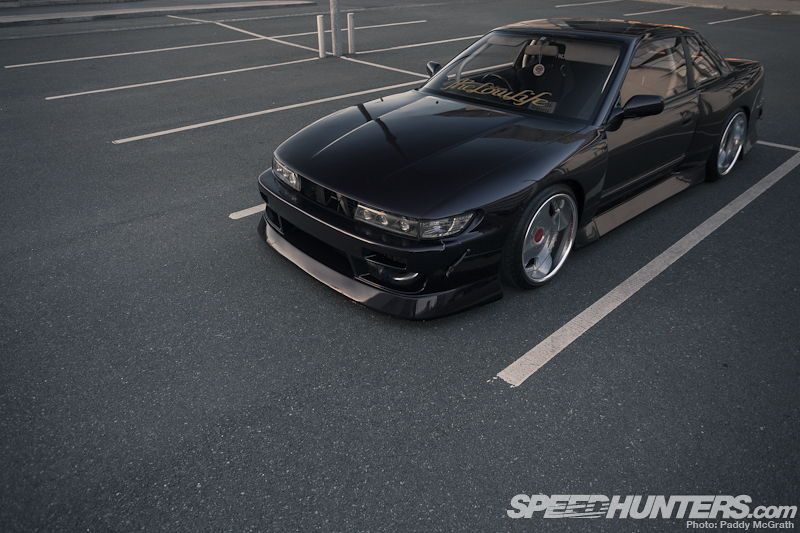 Like Keith's 180SX, David drives this car every single day.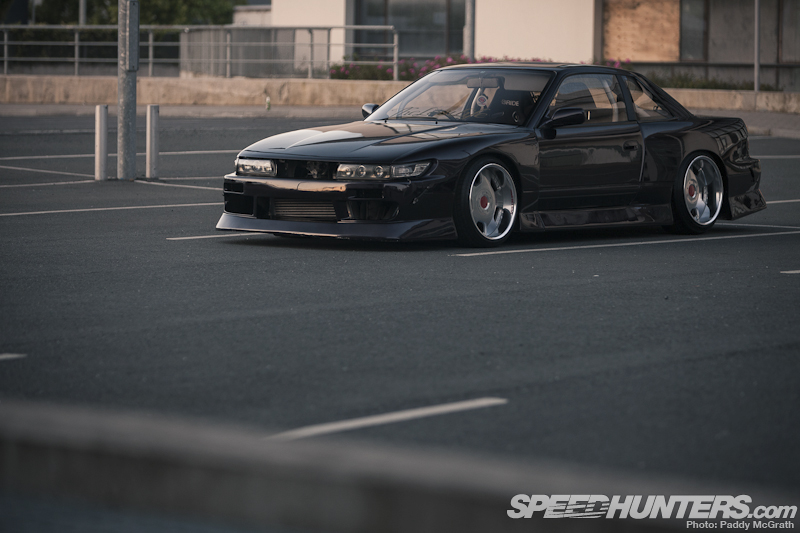 There's a lot to be said for how successful a build is when it can be driven daily without any issues.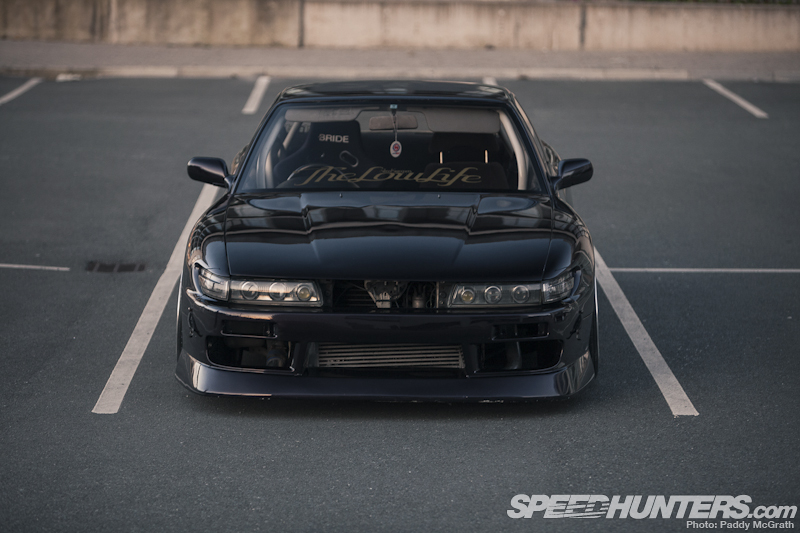 The quick release bumpers are a nice touch too.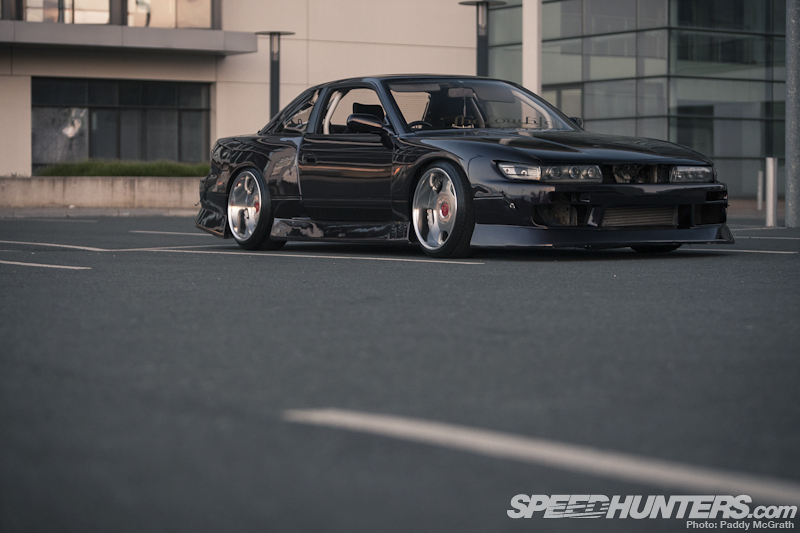 Whilst David may have just finished this interpretation of his PS13, come winter time there will be plenty of changes.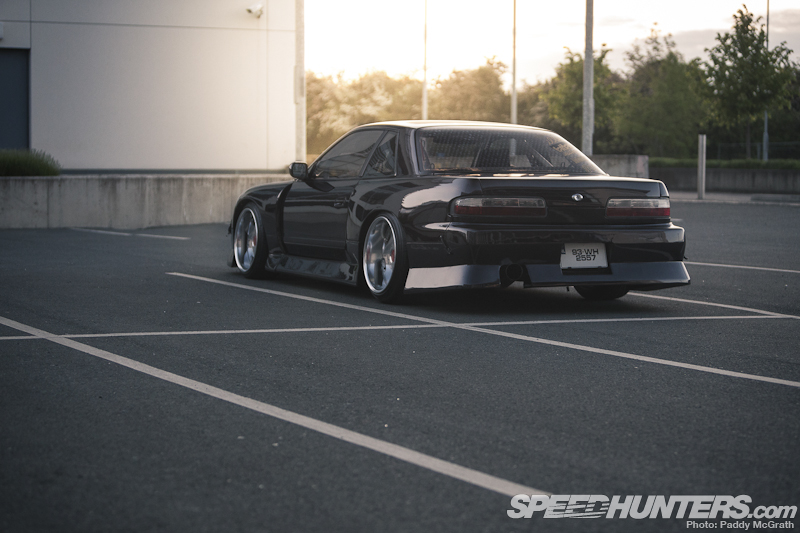 'I've owned the car for just over a year now. When I first got it, it was white with tiny narrow wheels and big bumpers. It was disgusting! I've changed everything on it except the driver's seat and turbo timer. But come the winter, I'm going all out.' He continues 'I'm going to tub the arches and wire tuck and fully flush the engine bay. New wheels, forged engine with a big top mount turbo, full respray with a flocked dash and door cards, new seats – it'll basically be a new car again.'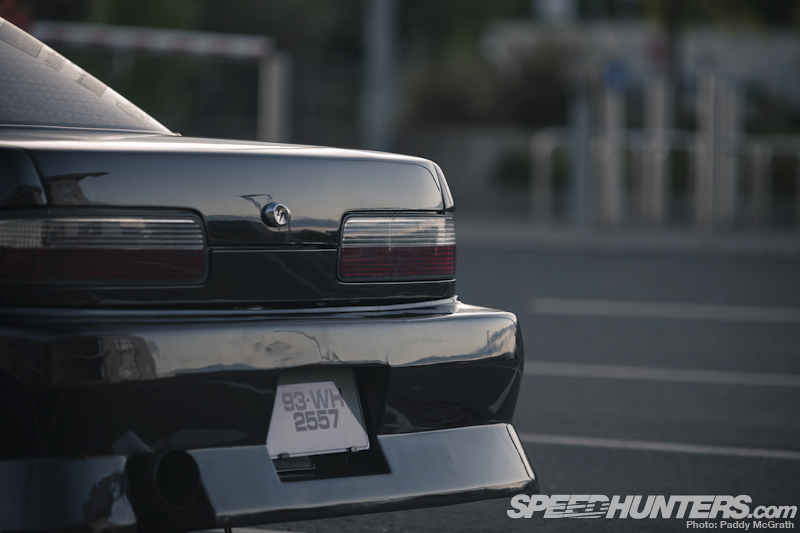 It's obvious he has the vision and skills to create something special, so to see what how he transforms the car again will certainly be an interesting project to follow.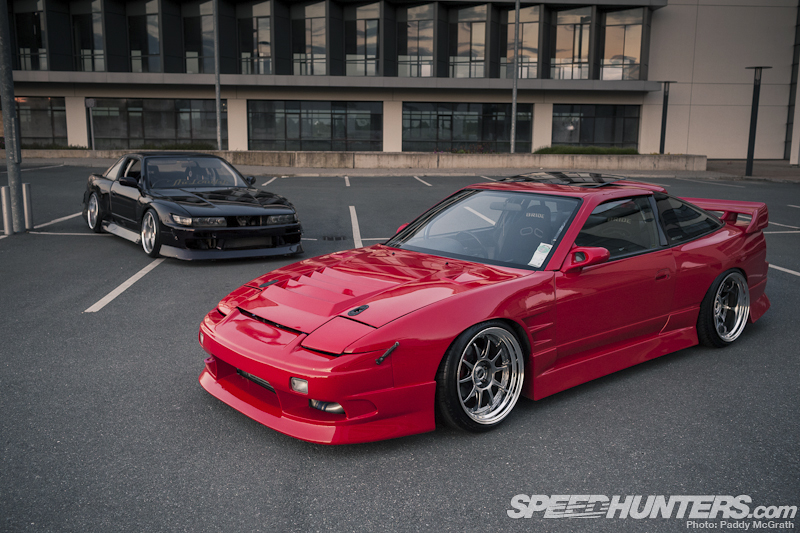 Not only have both Keith & David reignited my lust for Japanese cars, they've reminded me of how important it is to follow your own vision when developing a project. To not bow to pressure and to build something that puts a smile on your face, not other people's.
At the end of the day, if you're happy then it doesn't matter what other people think.
–
Street Car Features on Speedhunters
1993 Nissan Silvia PS13
ENGINE
SR20DET; T28 Ball Bearing Turbo; Trust Exhaust Manifold; Trust Downpipe & Elbow; Buddyclub Spec II Cat-Back Exhaust; Greddy Front Mount Intercooler; HKS Air filter; HKS Actuator; Oil Catch Tank; Walbro 255 Fuel Pump; Sard 555cc Injectors; Apex'i Power FC & Commander;
TRANSMISSION
OS Giken Triple Plate Clutch; OS Giken Flywheel; Cusco Two-Way Differential;
SUSPENSION
Cusco Coilovers with Camber Plates; Driftworks Camber Arms; Driftworks Subframe Bushes; Tein Toe Arms;
WHEELS
SSR Vienna Red Caps – Front: 18×9.5 +1ET with 30mm Spacer; Rear: 18×11 -8ET with 10mm Spacer;
INTERIOR
Bride Brix; Blitz Steering Wheel; Cusco Bolt-in Rollcage with Driver's X-Bar; Greddy Turbo Timer; Blitz Dual Solenoid Boost Controller; Blitz Boost Gauge;
EXTERIOR
Resprayed Midnight Purple with Purple Micro-Flake; BN Sports Blister Kit; Rear Quarter Panels Blended to Body; Triple Projectors & Clear Sidelights;