Last week I gave you guys the run-down of my experiences at the Cruisin' Nationals in Santa Maria, and now I'd like to single out a few of the machines that caught my eye as I made my way around the show.
I'll go ahead and begin with a beautifully done 1959 Chevrolet Pickup out of San Jose, California.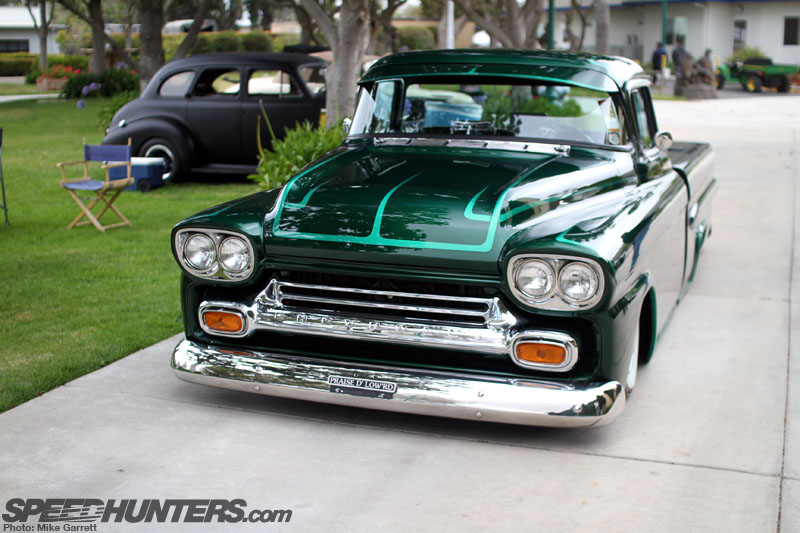 The striking green truck belongs to the Satan's Chauffeur's Car Club of San Jose and is a fine blend of both traditional and modern customization elements. The scalloped paint work and Astro Supreme wheels are perfect throwbacks to the golden age of custom show cars…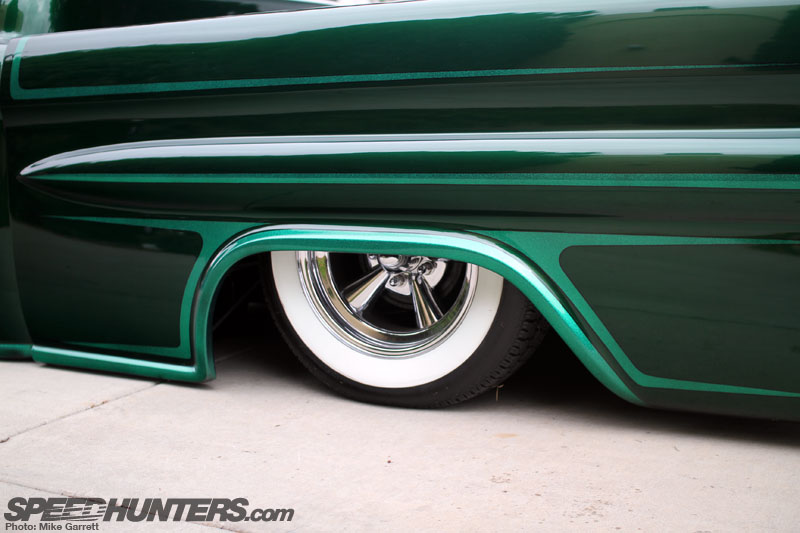 …while the airbagged stance is purely a convenience of the modern era. The visual impact of a vehicle that's literally sitting on the ground will never go out of style.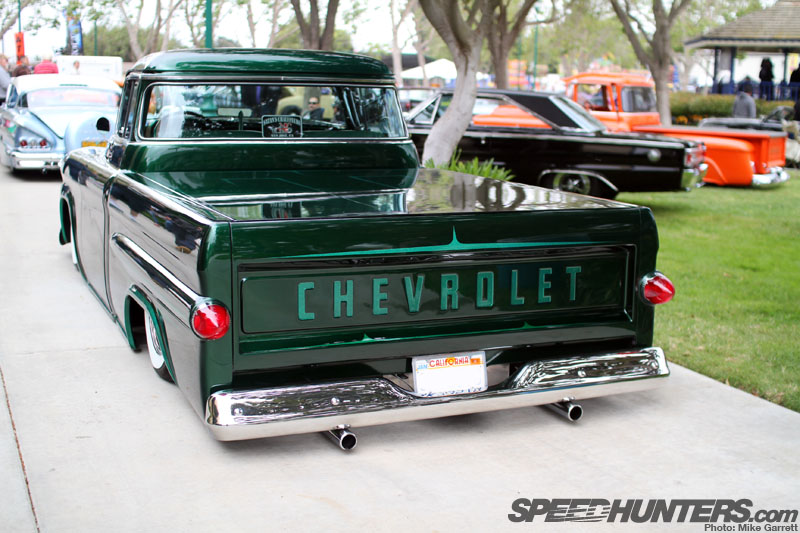 The body modifications on the truck are actually very mild. The door handles have been removed for starters, and you can see the custom "bullet" style taillight lenses out back.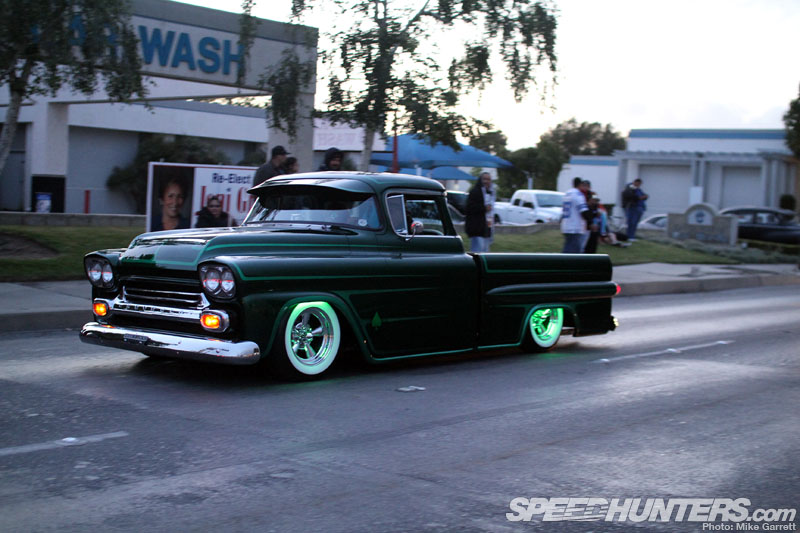 I'll close out this spotlight with an image of the truck cruising on the mean streets of Santa Maria. I'll fully admit that I even like the usage of the neon lighting beneath the fenders.
Back shortly with more car spotlights from the Cruisin' Nationals.
-Mike Garrett
More Cruisin' Nationals Coverage on Speedhunters