One of the first cars that made an impression on me at Gatebil was this 1 Series BMW driven by Daniel "Limmet" Liimatainen and prepared by Schmiedmann, a renowned and well respected BMW tuner and parts specialist in Europe. It's not as wild as some of the cars that attend the Gatebil events, but it's more about how the build has been executed.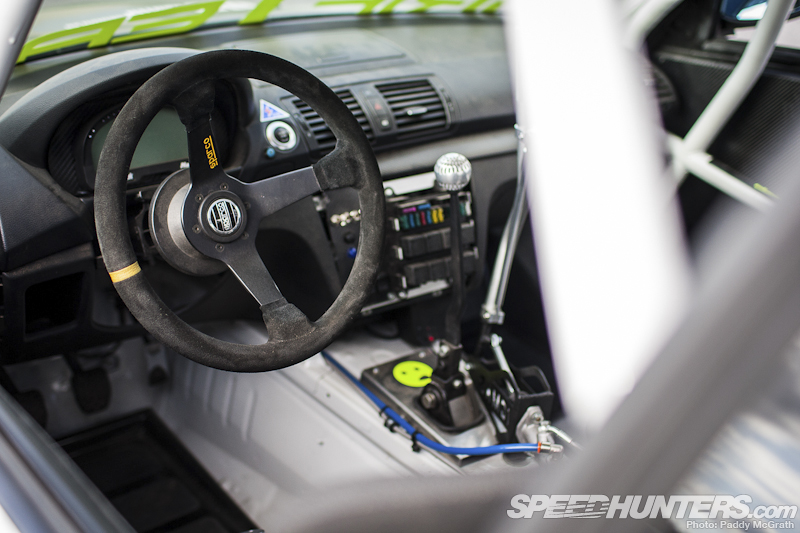 A ground up build where everything has been clearly considered and well thought out. The welded-in roll cage looks at home in the tidy stripped interior. A digital dash replaces the stock clocks with the fuse board conveniently relocated to the centre of the dashboard.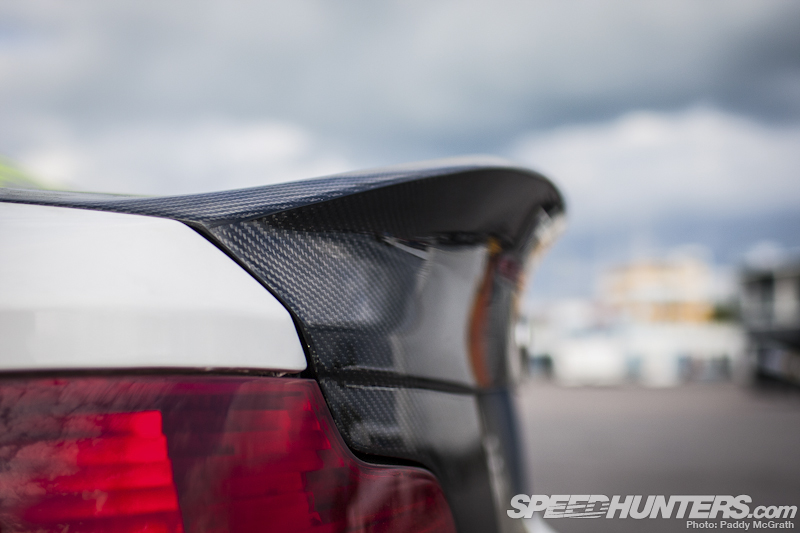 The styling has been kept subtle – 1M front fenders, bumper and a carbon fibre CSL style trunk retain an almost factory look – akin to something BMW themselves might create.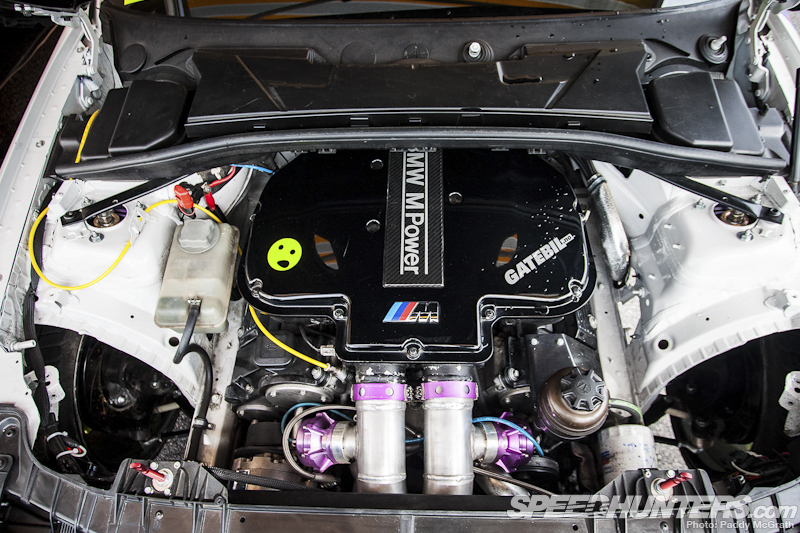 Under the hood however, things are not so subtle – the 4.9 litre V8 S62 engine, sourced from an E39 BMW M5, has been boosted with a Vortech V-7 YSI supercharger.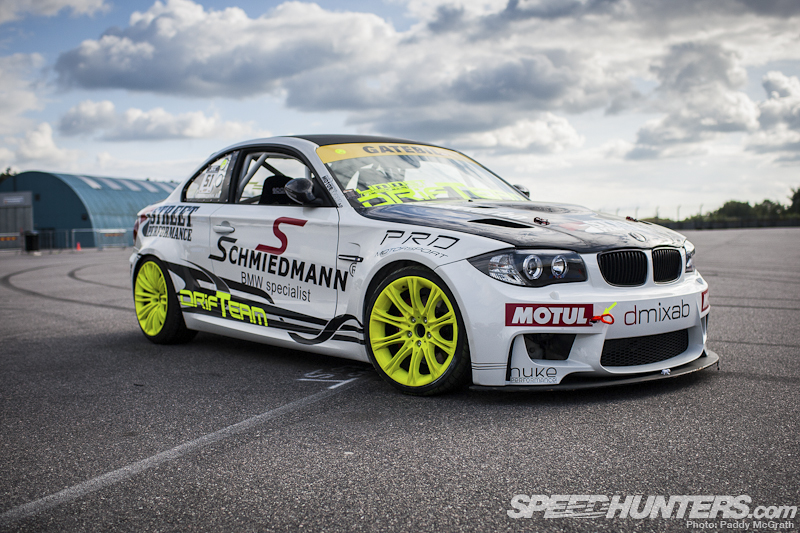 As a complete package, this is sublime – responsive power, compact and light weight chassis with good lucks to match. What more could you want?
–
Paddy McGrath
Gatebil Mantorp 2012 on Speedhunters