Daigo Saito has just taken first place at Formula Drift round three, Palm Beach International Raceway; a victory that was really only a matter of time. On paper, he may a rookie to American competition, but in reality, he's a well-seasoned multiple drift champion. From D1GP to the Asian FD Series, he knows how to win, and today he did it with great style.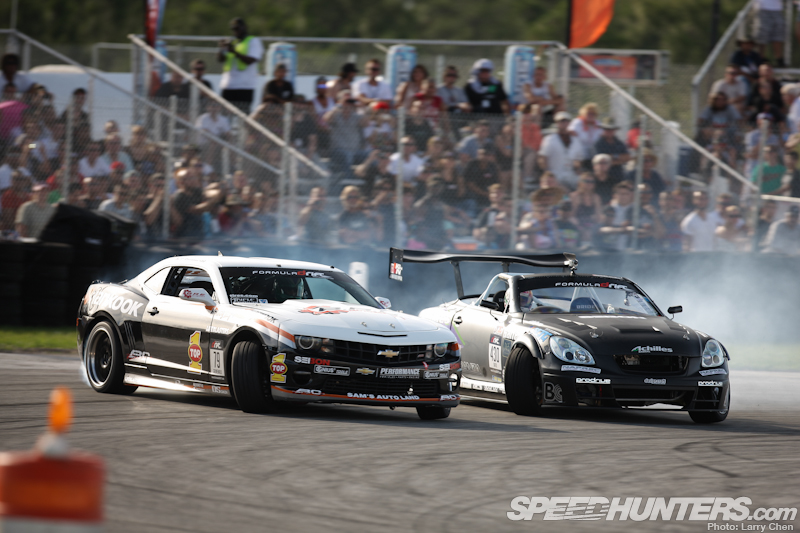 It was definitely a hard fought battle to say the least. Conrad and Daigo had two 'One More Times' in the top 32 bracket.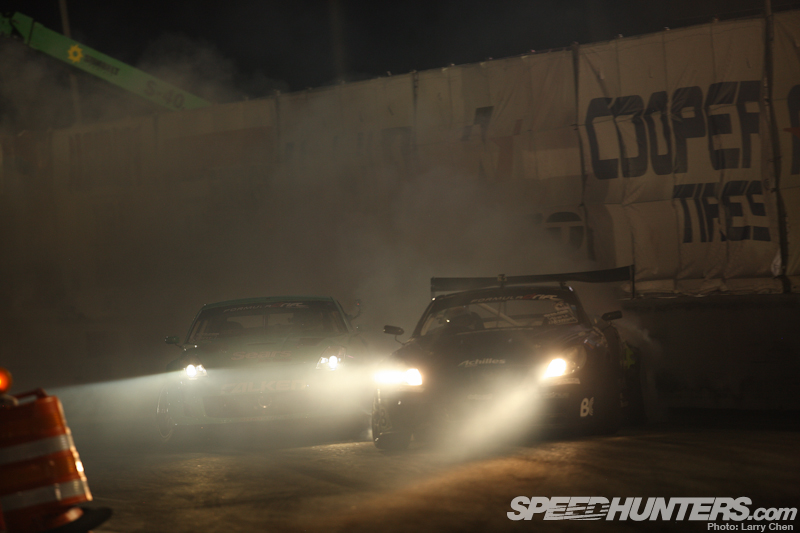 One by one he knocked his opponents, all the way up through the competition tables.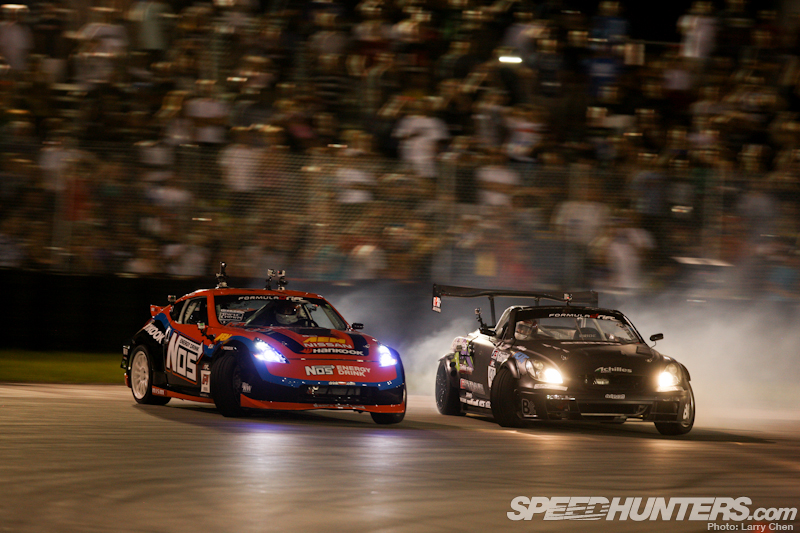 In the finals, he went up against FD champ Chris 'the force' Forsberg. Both ran very aggressively and put on an amazing show for the packed stands.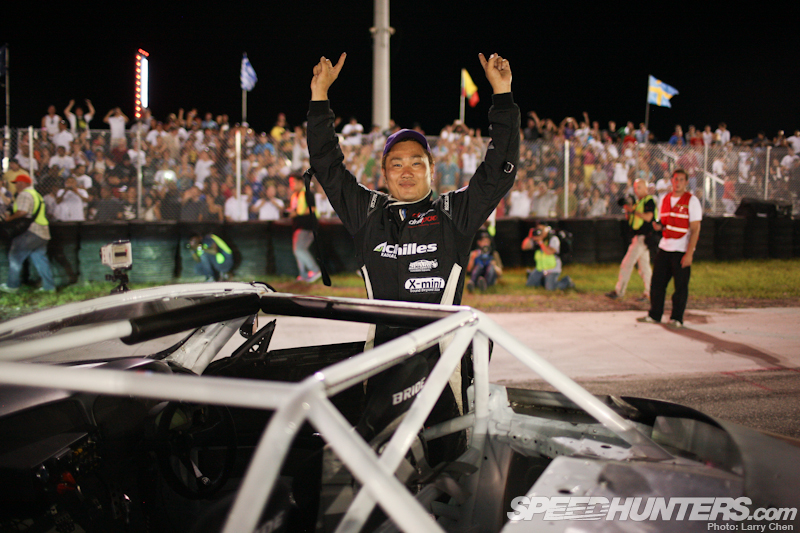 In the end, Daigo would just barely edge Chris out of first place. Third went to Daijiro Yoshihara after a tough battle with Falken tire teammate Justin Pawlak.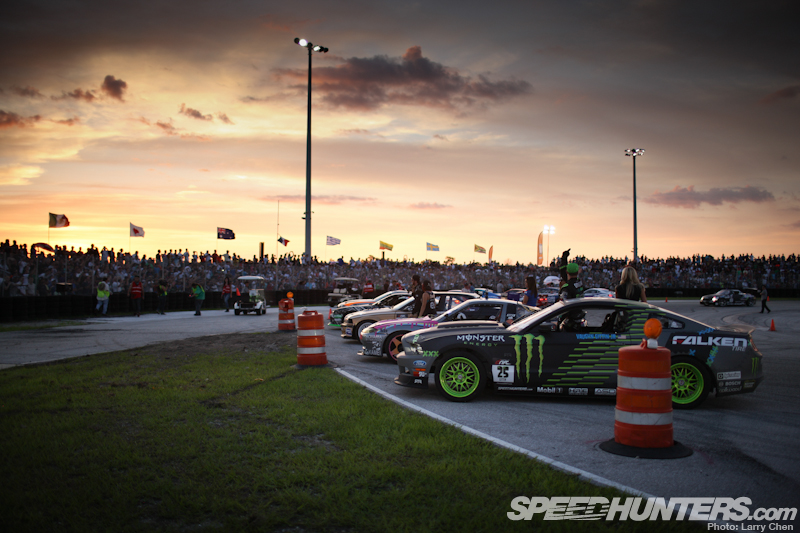 It was one of the most beautiful opening ceremonies I've ever seen. The sunset was just right and the cars looked amazing.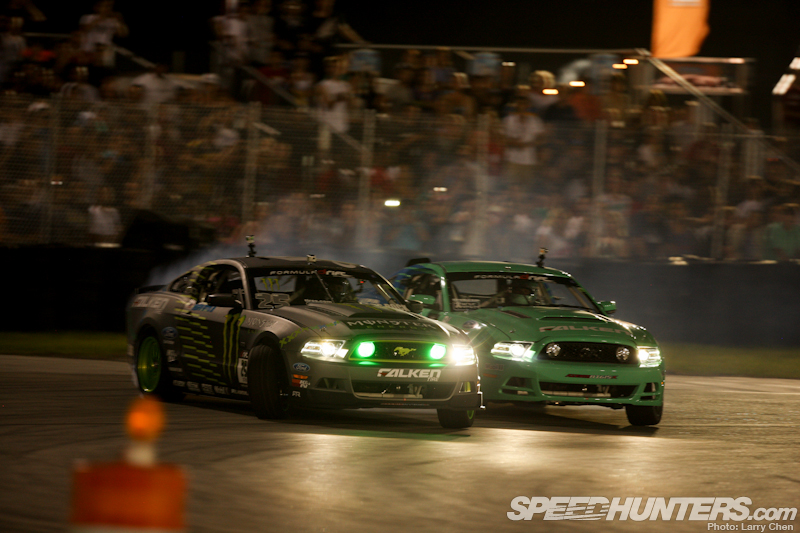 One of the highlights for me was seeing the twin Falken Tire Mustangs battle it out in the top eight bracket. Vaughn Gittin Jr and Justin Pawlak are Drift Alliance teammates but nether one backed down when it came to this tandem fight.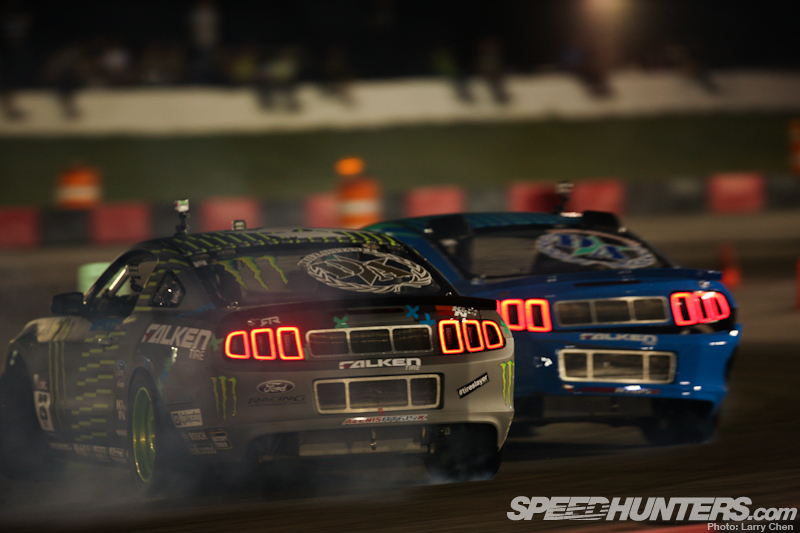 In fact, they were so incredibly closely matched that they had to go one more time. Justin moved on after Vaughn spun out on his second follow run.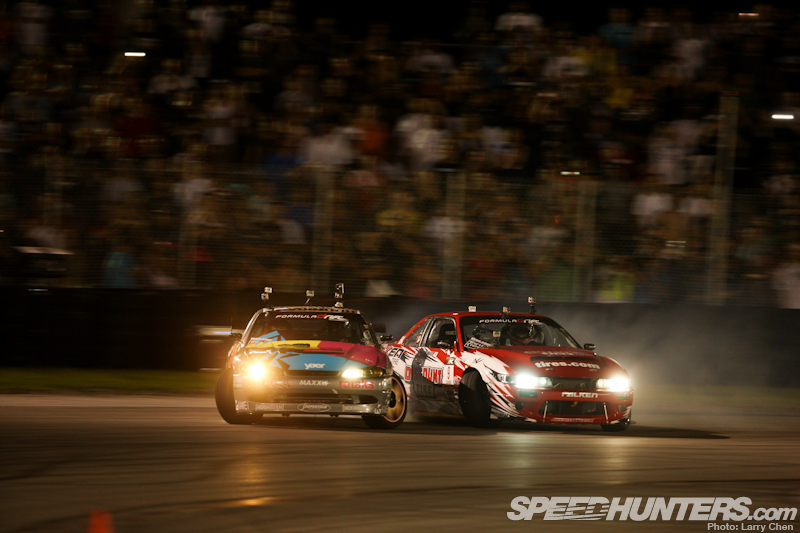 Dai looked like he was going to go all the way, but an incident with the wall nearly disabled his car during the fight with Ryan Tuerck. That forced him to call 5 minutes to fix his wheels and suspension bits. In spite of this set back, Dai would move on to the top 4 bracket.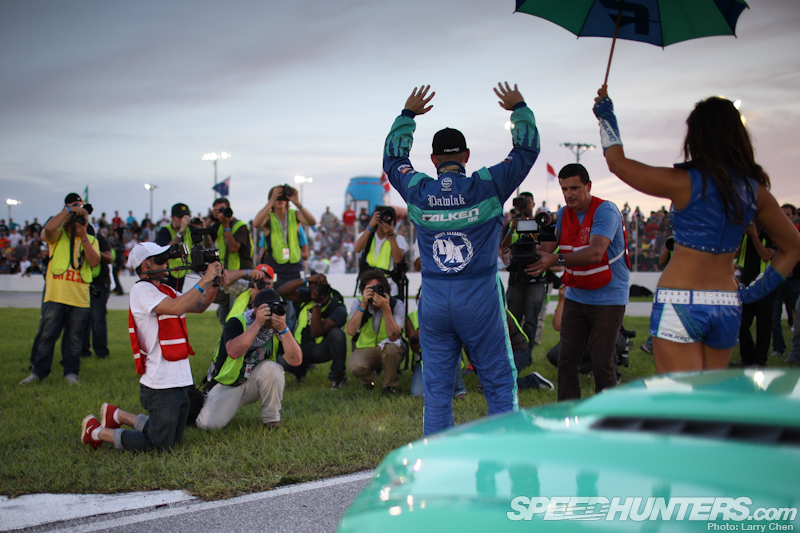 Justin Pawlak ended up in 4th place but he still leads in the championship by 19.5 points.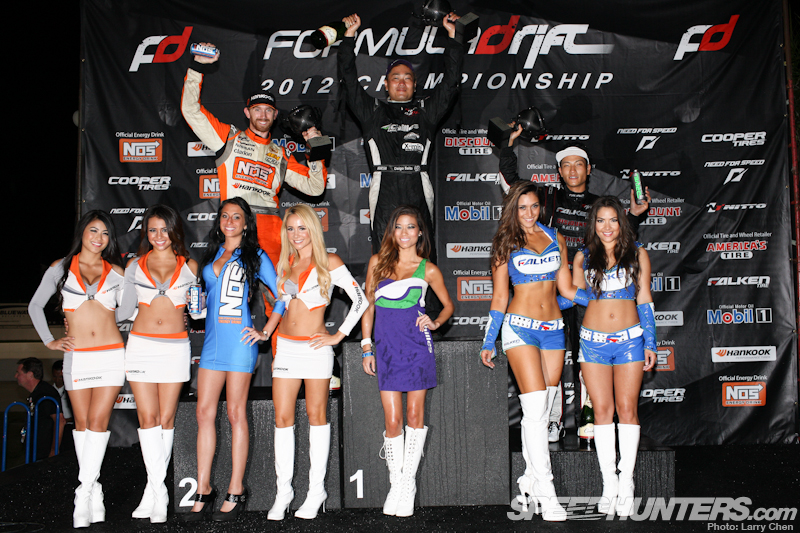 This is Chris' first time on the podium this year and the way he was driving makes me think it won't be his only one.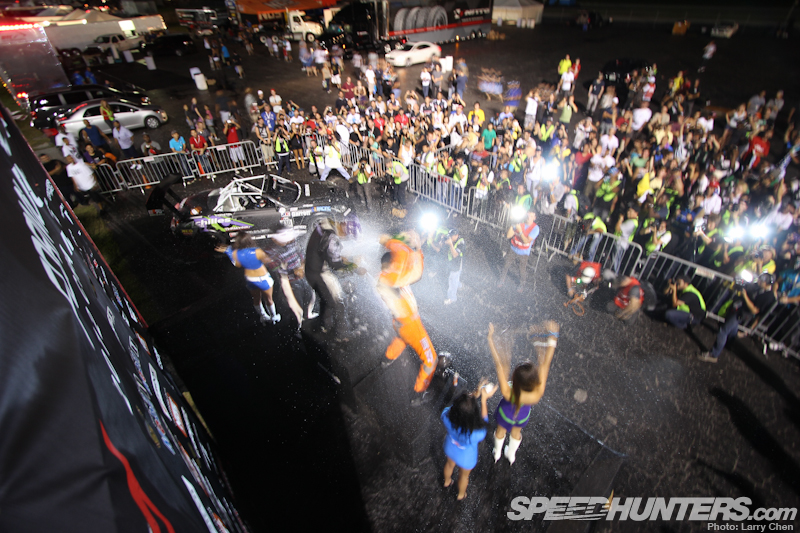 Stay tuned as I sat down with Daijiro Yoshihara for an in-depth interview as well as behind the scenes coverage of Formula Drift Round 3.
Larry Chen
1st. Daigo Saito
2nd. Chris Forsberg
3rd. Daijiro Yoshihara
4th. Justin Pawlak
More stories from Formula Drift on Speedhunters