Here at Speedhunters we are always on the look out for things that stand out, be it cars, shops or individuals. The other day at Mobara I noticed a particular Silvia that just didn't sound right. Sure, not every S15 we come across in Japan is the top of the line Spec R; there is also the naturally aspirated Spec-S, that despite not having the extra horsepower of the boosted SR20, is a popular choice for those starting out in drifting.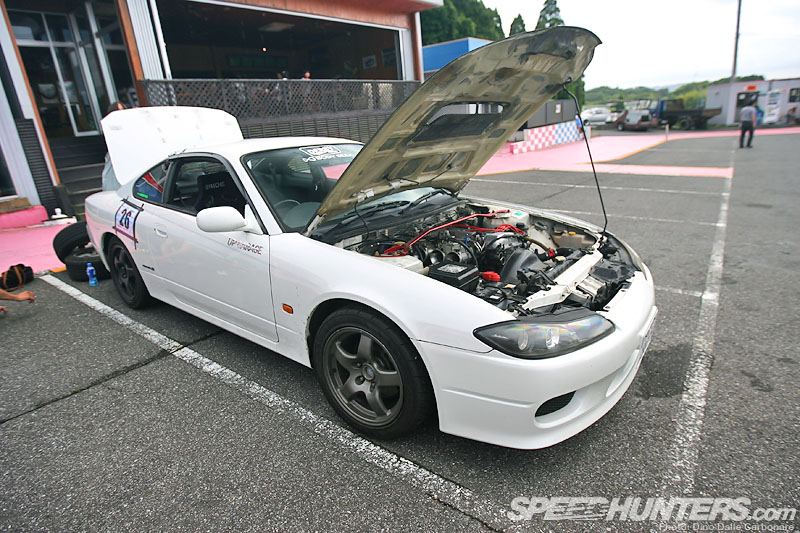 But even if NA, this particular stock-ish looking S15 was emitting a rather strange, yet familiar tone.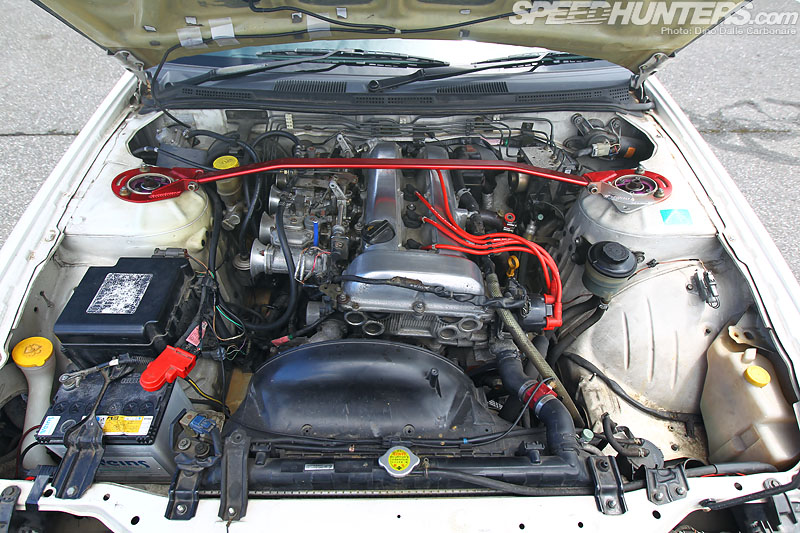 Upon closer inspection it all began to make sense. The owner had replaced the fuel injection system and stock intake in favor of some Mikuni carburetors trading in a smooth power delivery for a raspy induction note and neck-snapping throttle response.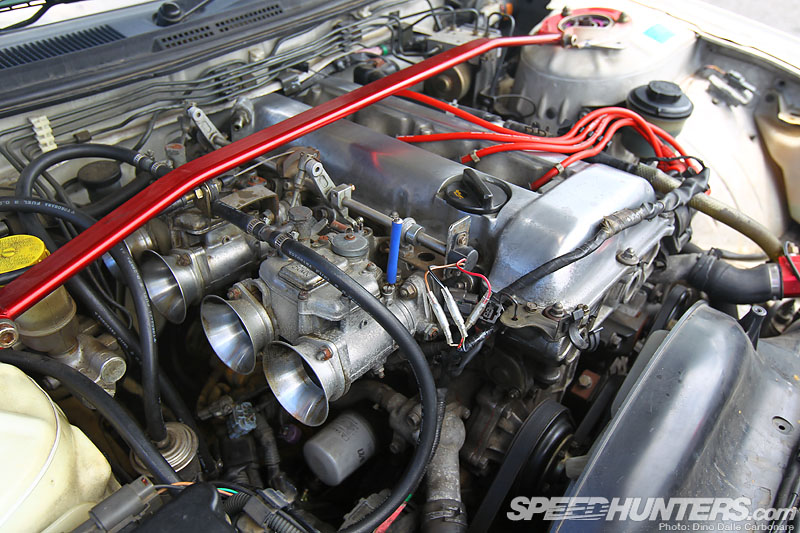 The engine is actually an SR20 from an S13 Silvia, as the owner told me, and he has gone for this particular set up to be different. The engine develops about 160 HP in this configuration and it sounds awesome at full rpm.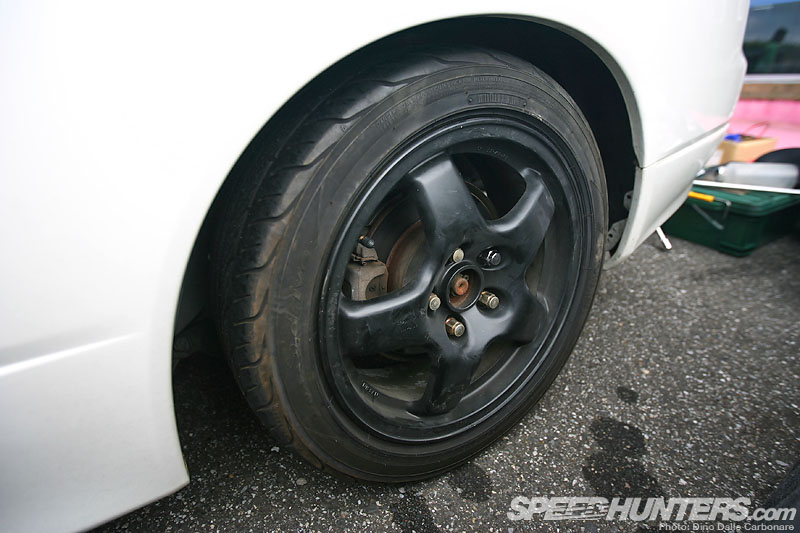 The car rides on a set of BNR32 GT-R 16-inch 5-spoke wheels shod in Yokohama DNA S-Drive rubber, 195/50R16 all round for a little lack of grip. Originality will always make you stand out, don't you guys think so?
D1 2012 coverage on Speedhunters
-Dino Dalle Carbonare