Last month I grabbed the keys to BMW's all new 3-series for a week. Nothing to get overly excited about, it was only the 2-liter turbocharged 328i sedan…or so that is what I thought. It doesn't happen often, but once in a while you come across a seemingly simple base model that impresses you. It's nothing to do with the power or any other specific area of the car, but more to do with the whole package. The 328i is the perfect example. It may be oriented to be a good daily driver but it shines as a truly good honest drive. And it's at this point that you begin to make the unavoidable assumptions. If the base car is so good, the upcoming all-new M3 is going to be a very special car indeed. And that is what was going through my mind during all the time I spent with the 328i, which included a long haul drive down to Central Circuit to cover the Hellaflush Kansai event.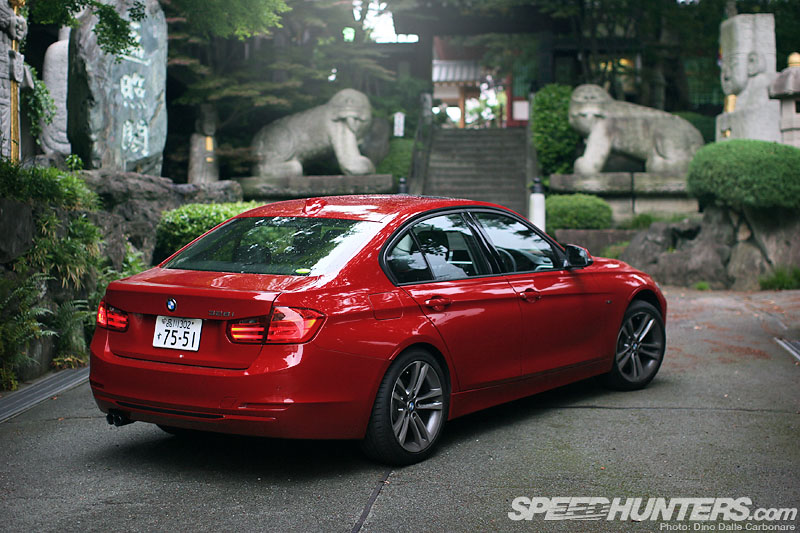 The new M3 (or "M4″ for the coupe version, as rumors are pointing to) will be based on the same F30 chassis as the 328i. Powering it will be a rumored new turbocharged straight six with bucket loads of torque and about 450 HP, the 4L naturally aspirated V8 ditched in the pursuit of more contained fuel consumption. The F30's chassis felt very modern, extremely stiff and communicative and able to take plenty more power.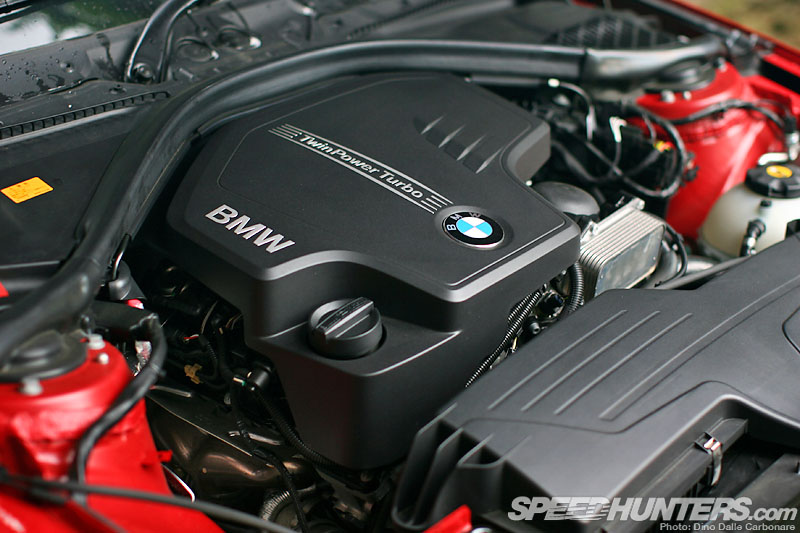 The double Vanos and twin-scroll equipped 2-L engine is quite a stark display of how turbocharged technology has improved over the last few years. BMW's engine downsizing in its M-cars, dropping large capacity aspirated motors in favor of smaller force-induced variants (see new F10 M5), isn't particularly a bad thing. Sure the NA scream is all but lost, but you are in fact getting much more accessible power and most importantly low-end torque as well as much improved fuel consumption. Plus any turbocharged engine will be far easier to tune, which puts a smile on all tuners out there. The N20 in the 328i supplies decent power, at 241 HP, but it's the 350 Nm (258 lb/ft) available between 1,250 rpm and 4,800 rpm that made it shine…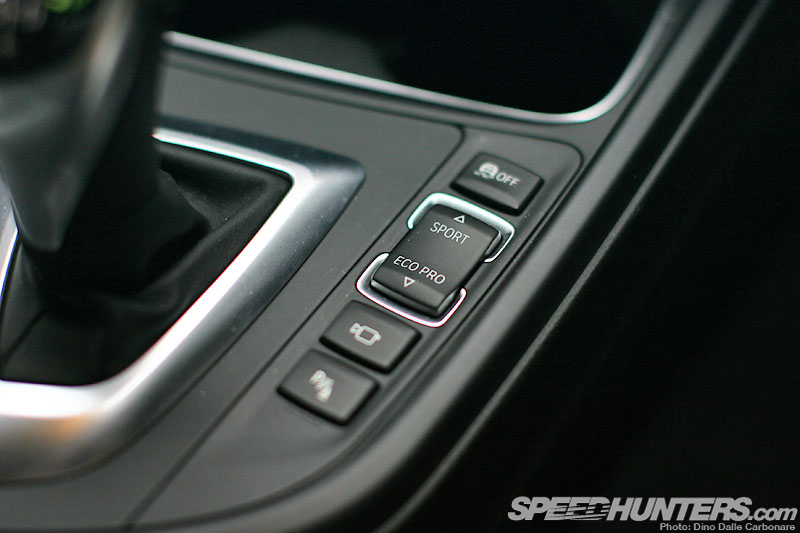 …especially when playing with the new Sport/Eco button. I found this a great way to simplify the different drive modes, literally transforming the engine and car's character with a push of a button. So from instant throttle response and full power, not to mention fast shifts from the eight speed gearbox and sharper steering, you can dull everything for those mundane drives through the city or highway to get the best fuel consumption possible (17 km/L or 40 mpg was the best I managed). Like in the M5 that I drove a few months back the upcoming M3 will no doubt utilize this innovative and effective form of active engine and car management. I know the purists out there will cringe at this sort of technology, I would too if it took away from the actual driving experience, but it doesn't and that's exactly what I am getting at.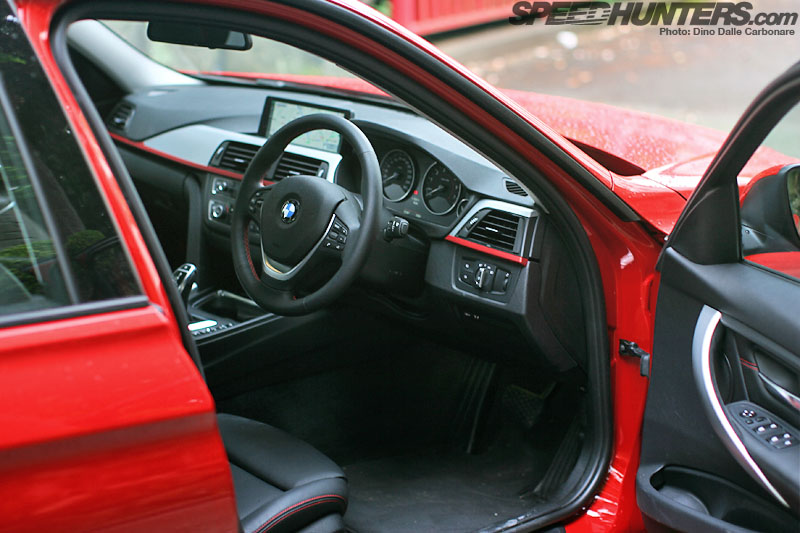 Add to this a more exciting interior design with an even more intuitively arranged layout and the whole 3-series range has really taken a welcome step in the right direction. There was even a splash of color to boost the usually plain BMW interior as well as matching red stitching for the steering wheel and seats so you can expect the M3 to tap into this even more. And thankfully, if like myself you drive a previous generation 3-series, you will be extremely glad to hear that those silly cup holders that pop out of the dash have been replaced with the more conventional ones so your passengers can stop knocking their kneecaps out of place!
So taking into account the nice innovations we have seen on this 328i, what would you guys like to see the all new M3 and M4 have?
-Dino Dalle Carbonare