I knew well before I ever arrived at the Berg Cup that I was going to see some very interesting and unfamiliar cars. What I hadn't expected was to run into car I know virtually inside and out – the Honda Civic. With all the videos and research I've done in the past I had never once come across someone climbing European hills in a Civic so you can imagine my surprise when this EF was the second car I spotted while driving into town.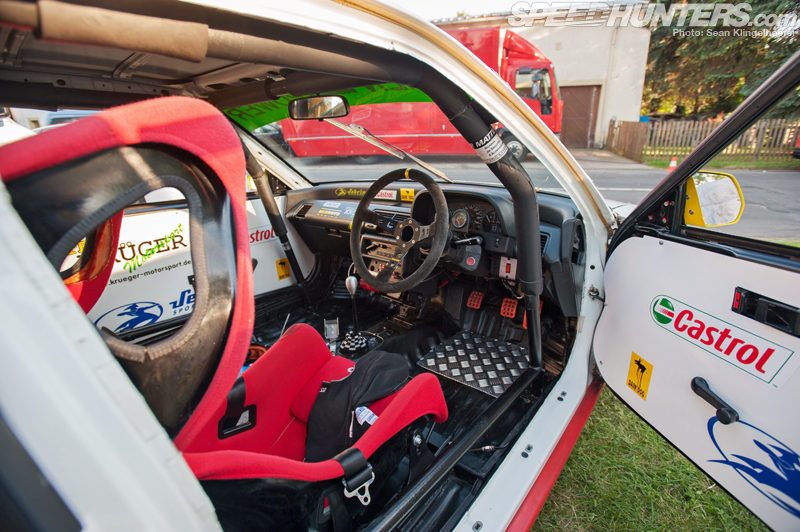 The first glance I got of the car was from 200 meters or so away catching a brief glimpse between two large buildings as it darted down a street dissecting mine. "Hmm, that's strange" I thought to myself, "I think I just saw an EF…" Later when I cleared the buildings that had obscured my view I realized I had in fact seen a hatchback and I wasn't just suffering from delirium. But the strangest part was yet to come. I began to further investigate the car and awkwardly approached the people surrounding it and hoped that at least one of them spoke English. Luckily for me a man who introduced himself as Erik Thönnissen knew a word or two.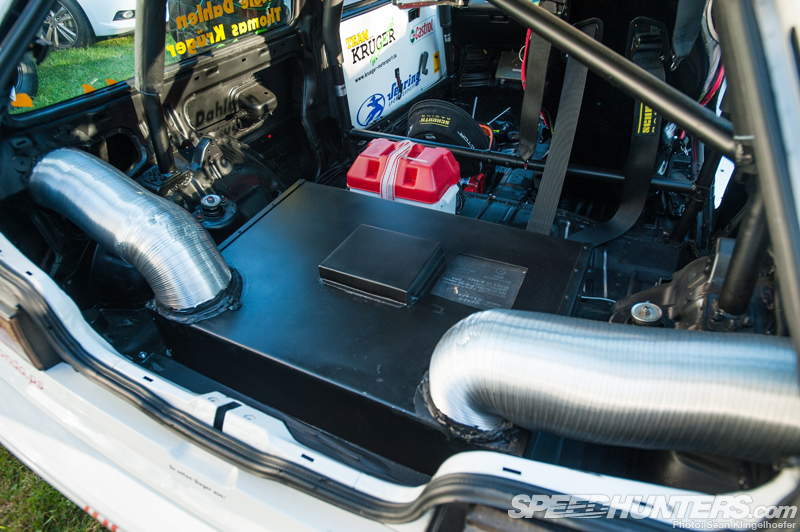 As it turns out this car is one of two EFs Team Krüger operates, both obscure factory racers built by Honda in Japan to compete in VLN races on the Nürburgring in the early '90s to provide R&D for their then new VTEC B16 engines. The car you're looking at now is the sister car to their primary vehicle which still serves as an endurance racer. This car was originally purchased for spares, but when the team went to pick up the car they realized that they had acquired the only other remaining factory works chassis from the ten examples imported by Honda.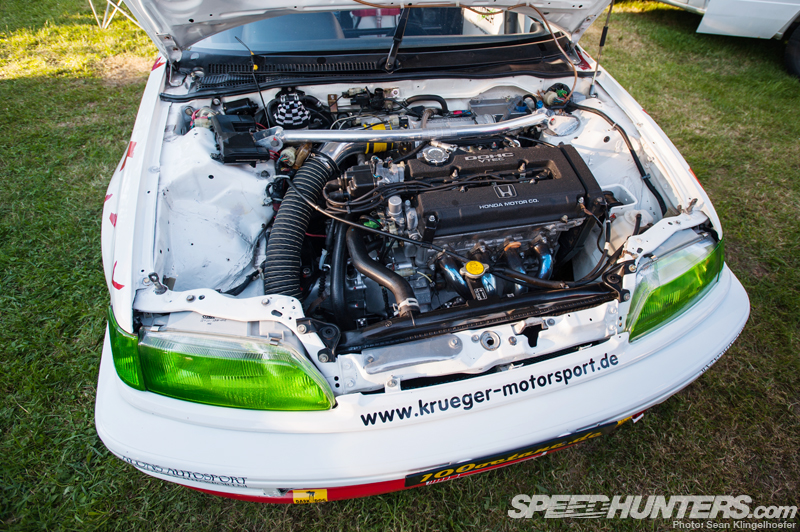 Clearly this car was too valuable to disassemble for parts so instead the team decided to put this car to use in another form of motorsport – hill climb. After racing for twenty years driver Thomas Krüger began looking for another type of racing to compete in and after only one event he was hooked. At this stage the car hasn't been changed much for Berg Cup and still closely resembles the endurance-spec car Honda originally built. From what I am told the B16A2, which I thought was a North-America only engine, is still the original from 1991. Decades of racing and it's still churning and burning, Honda at it's best no doubt.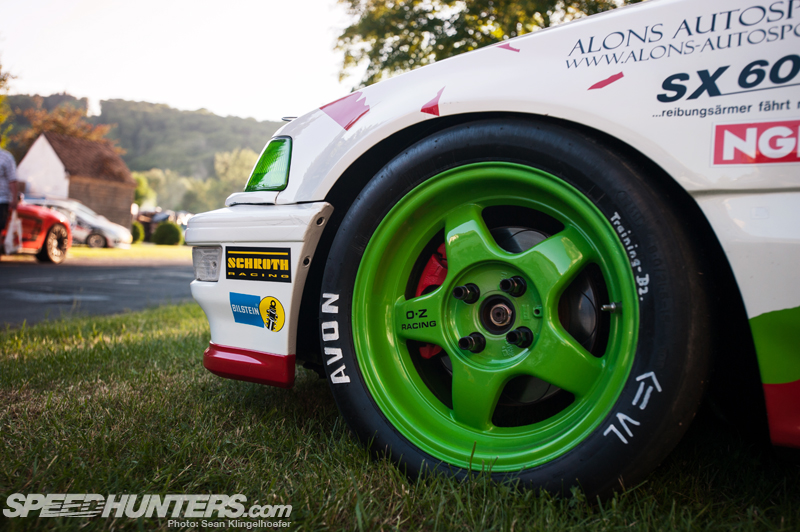 While the only hill climb specific item currently on the car were the Avon tires, the team assures me they will continue to develop this car and modify it specifically for Berg Cup. The first on the to-do list is a set of ITBs and a new ECU map with the rev limit bumped to 10k. Also on order is a full set of light weight body panels and I'm told that the 90L endurance spec fuel cell will likely be replaced with something of a more appropriate size.
Finally I'll leave you with this video of the car at last year's Wolsfeld Berg Cup, the first time the car competed in hill climb. Enjoy.
More stories from Sean Klingelhoefer on Speedhunters
More Hill Climb stories on Speedhunters
Team Krüger Motorsports website
-Sean