The Nürburgring 24 Hours is well under way, and we've seen a chaotic opening couple of hours. The grid was as insanely busy as ever, and the thousands of people in the throng around the cars were roasted by a burningly hot sun – though fog and rain is predicted for later… The #19 Schubert BMW Z4 has been leading from pole, pit-stops aside, but with cars on various strategies there's a long way to go before a clear leader will emerge.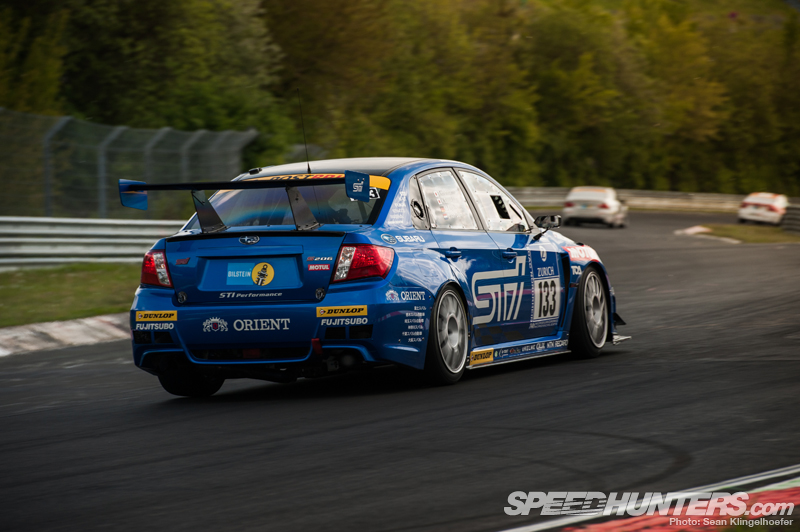 During the first hour cars seemed to be suffering punctures on a lap by lap basis, and we've already seen some enormous crashes which have knocked out a number of front-running cars. All through the field there are some great battles: Subaru are one of the companies who put in a big effort to compete in the more production-based categories and are currently leading their class.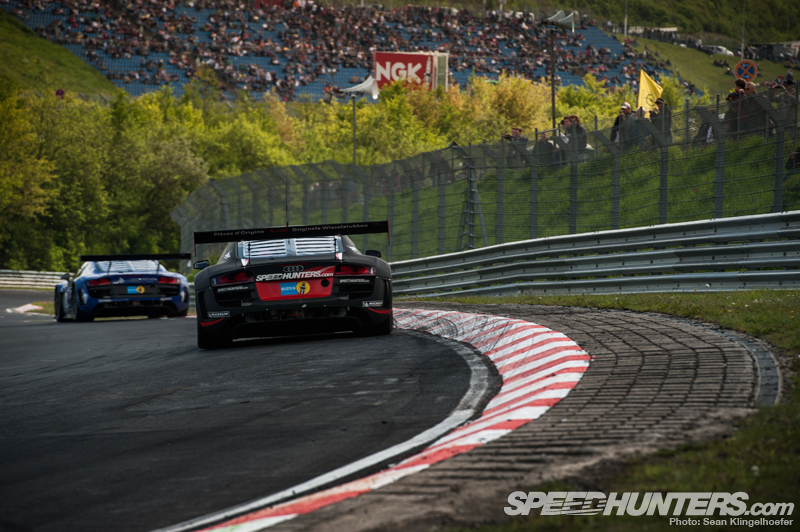 We're seeing some big variations in pits strategy as well, which has shaken up the order and means that every hour there's a shuffle as the different approaches play out, but it's still a fight between BMW, Audi, Mercedes and Porsche up front. Only Aston Martin are out of the fight at this stage.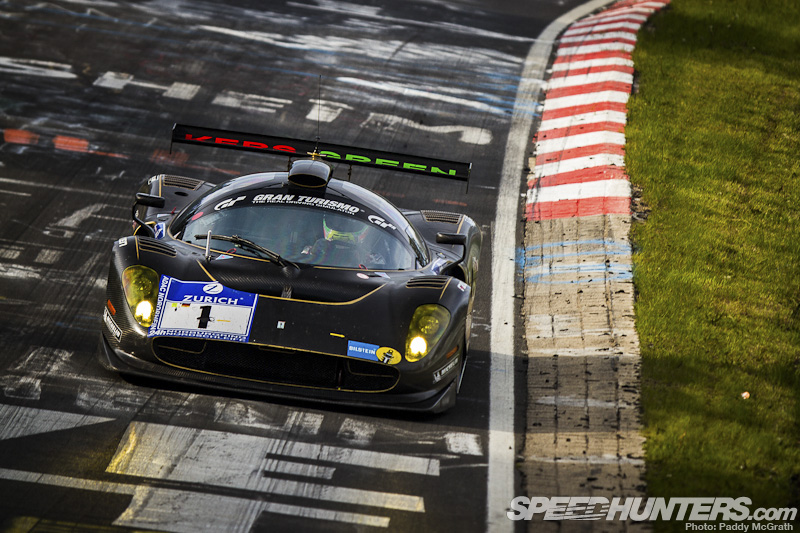 We'll have a full resumé of the action coming at the six hour mark, but in the meantime here are some desktop images from the opening phase of the race, and you can follow our live updates from the race on Twitter (@Speedhunters).
Jonathan Moore
Speedhunters at the 2012 Nürburgring 24 Hours
Radio Le Mans live race commentary