While Jonathan Moore is still recovering and bringing you guys the action from an exhausting weekend at the Nurburgring, I will be once again handling the Week in Pictures.
There's lots of cool stuff to see, so let's jump right into to our look at some of the past week's happenings in the automotive world.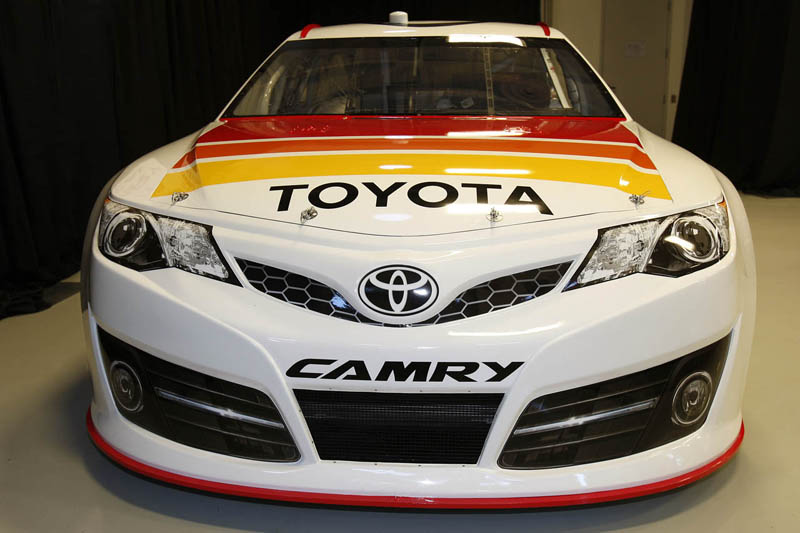 Let's begin in the world of NASCAR, where yesterday Toyota introduced their 2013 Camry stock car complete with signature TRD coloring.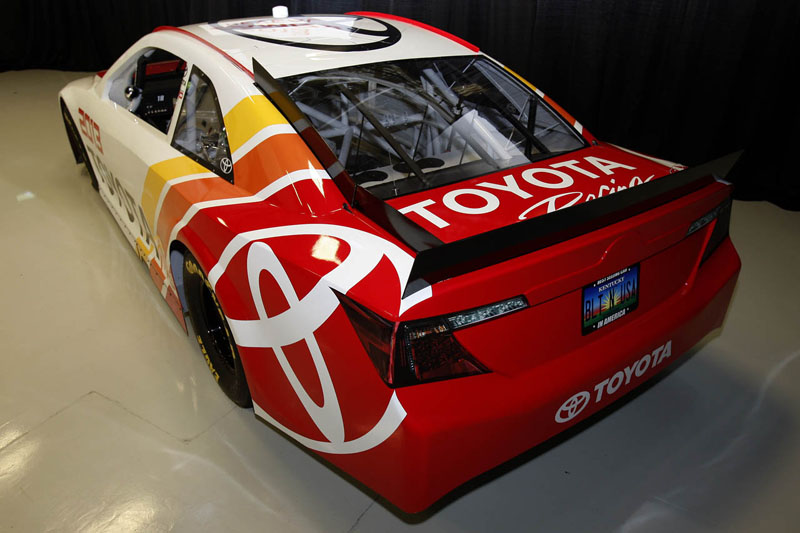 Like the 2013 race cars already introduced by Dodge and Ford, the new Camry is a big departure from the current vehicles and bares a much stronger resemblance to its road-going counterpart. Now if only you could go to your local Toyota dealer and pick up a rear-drive Camry with a screaming V8 under the hood.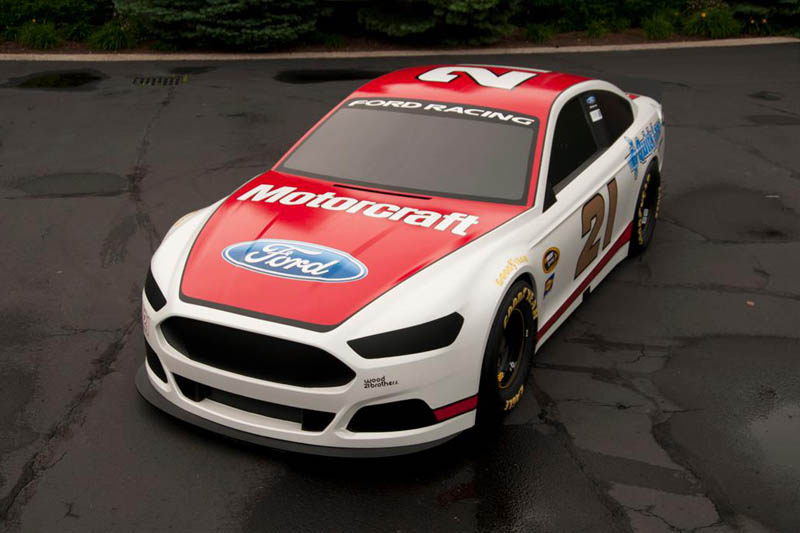 We also got our first look at Ford's 2013 Fusion NASCAR with a real race colors, and what better place to start than the classic Wood Brothers #21 Motorcraft livery as driven by Trevor Bayne in the Sprint Cup series.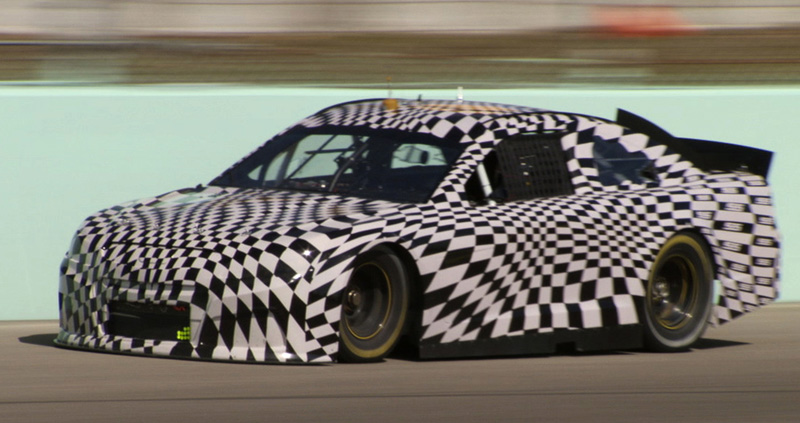 The only one of NASCAR's four manufacturers who hasn't shown their 2013 car yet is Chevy. They did, however, release this image of their 2013 model in prototype form.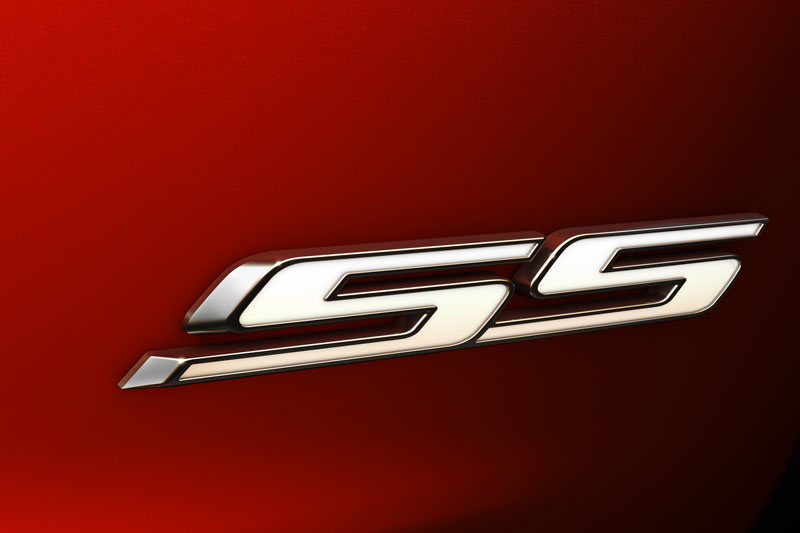 What's interesting is not just the new race car, but the fact that it's based on an upcoming Chevrolet production model simply called the "SS". The 2014 SS will be an Australian-built V8-powered sedan that is scheduled to go on sale in the US late next year.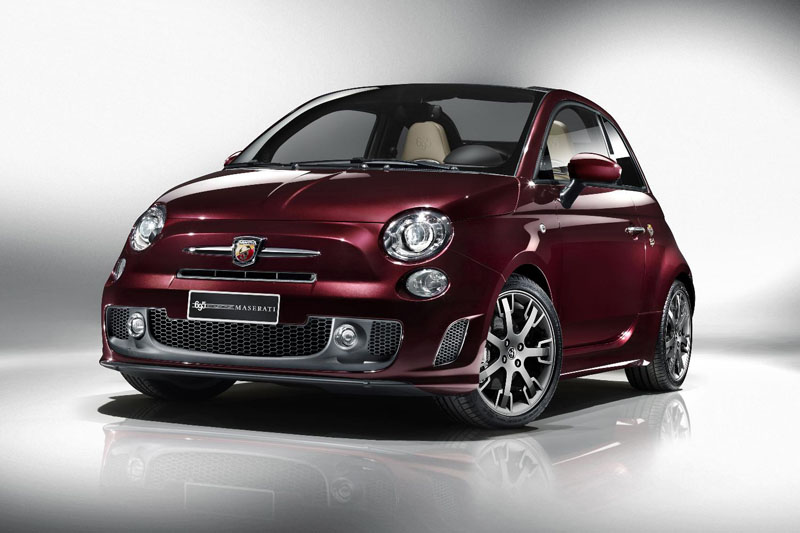 From NASCAR to fancy Fiats. The Abarth 695 Maserati edition made its debut over the weekend at the Mille Miglia. With just 499 being produced, the idea is to add some Maserati class to the compact Fiat 500 platform.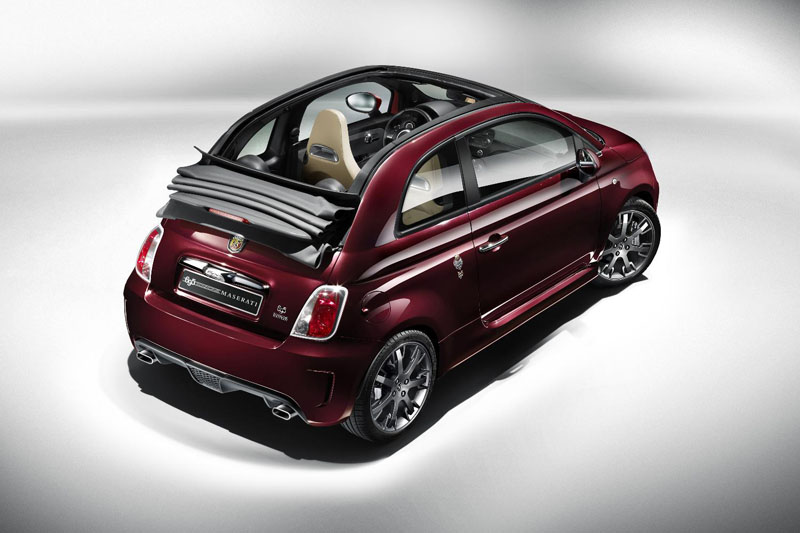 It won't come cheap though, with pricing set to start at 32,000 pounds. Aston Martin Cygnet owners, beware.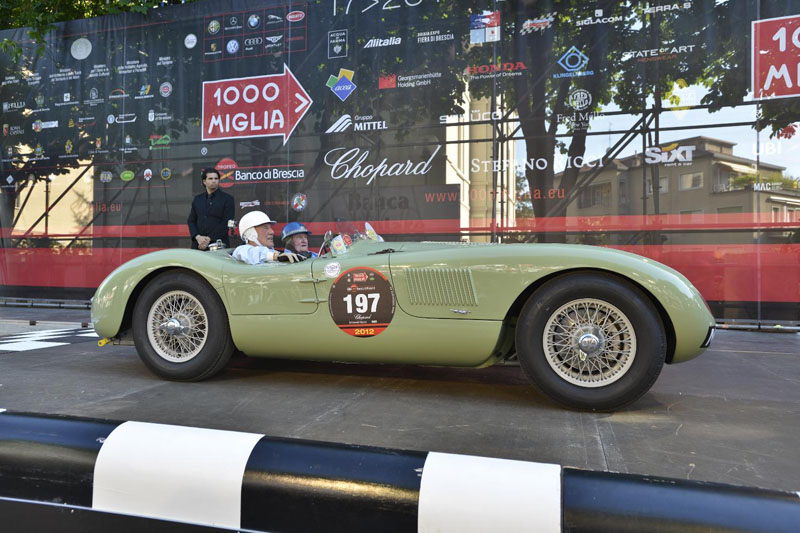 Oh yeah, there were a few old cars at the Mille Miglia as well. Here Sir Stirling Moss and Norman Dewis are seen behind the wheel of a historic Jaguar C-Type which brought the 2012 rally to a start.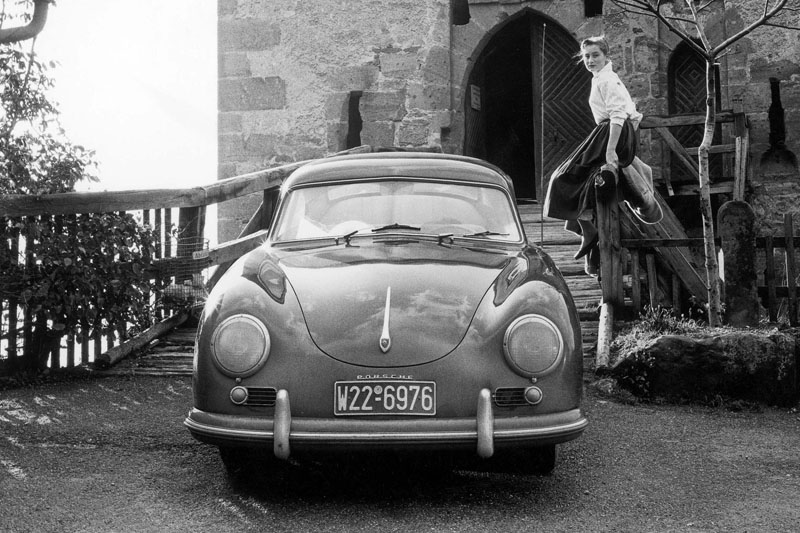 Porsche participated as well with a few cars from its museum collection. Among the group was the classic 356 Coupe, seen here in a great vintage scene from the Porsche archive.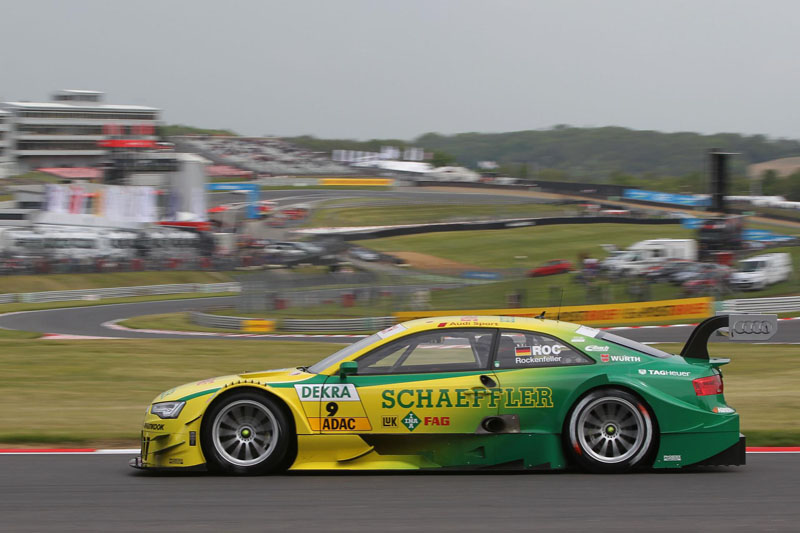 A cool shot from Audi Motorsport showing Mike Rockenfeller's A5 DTM after setting the fastest time in qualifying at Brands Hatch. He later would  go on to finish third in the race itself.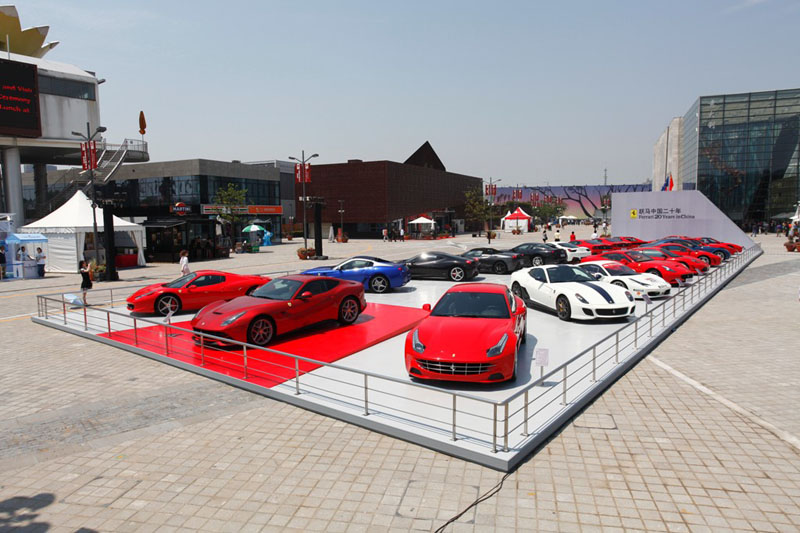 Over in Shanghai, China Ferrari opened up its "Ferrari Myth Exhibition" – a three year-long exhibition designed to spread awareness about Ferrari and its history to the booming Chinese market.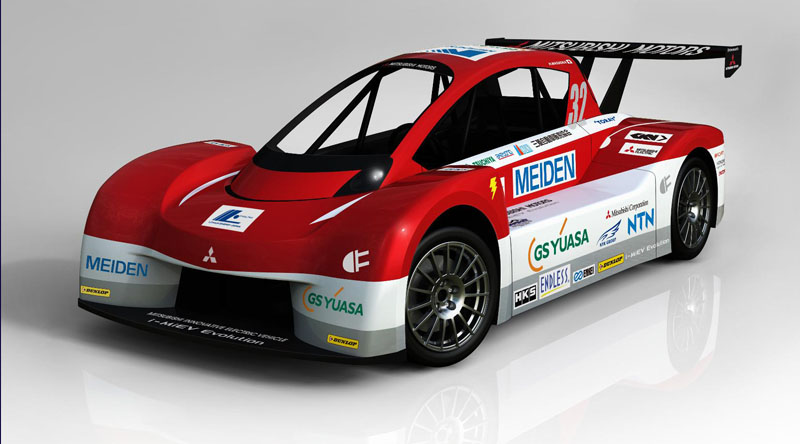 In Tokyo Mitsubishi showed its i-MiEV Evolution all-electric race car which will be competing in this year's Pikes Peak Hill Climb. The purpose-built race car will also be joined by a standard i-MiEV  on the mountain as part of a two-car EV effort.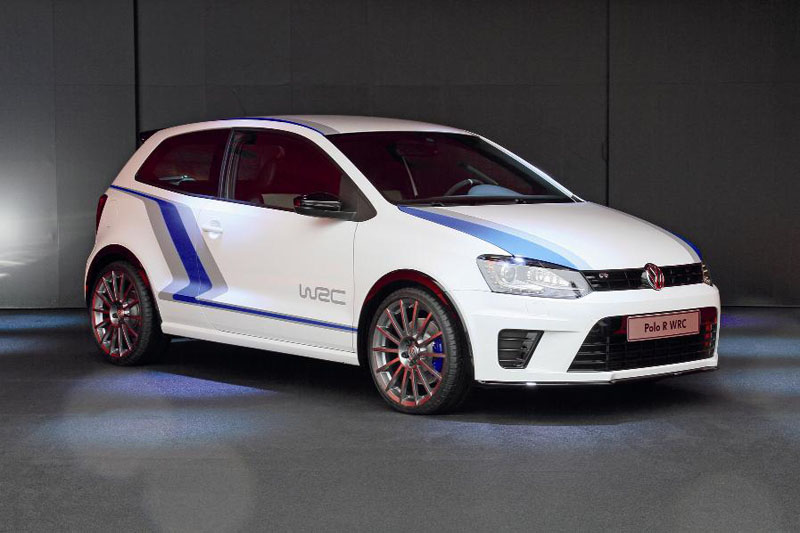 At the massive VW gathering in Worthersee, Volkswagen showed the Polo WRC Street Concept. Imagined as a street version of VW's new WRC Polo, the concept is said to hint at a new sporty line for small VWs coming next year.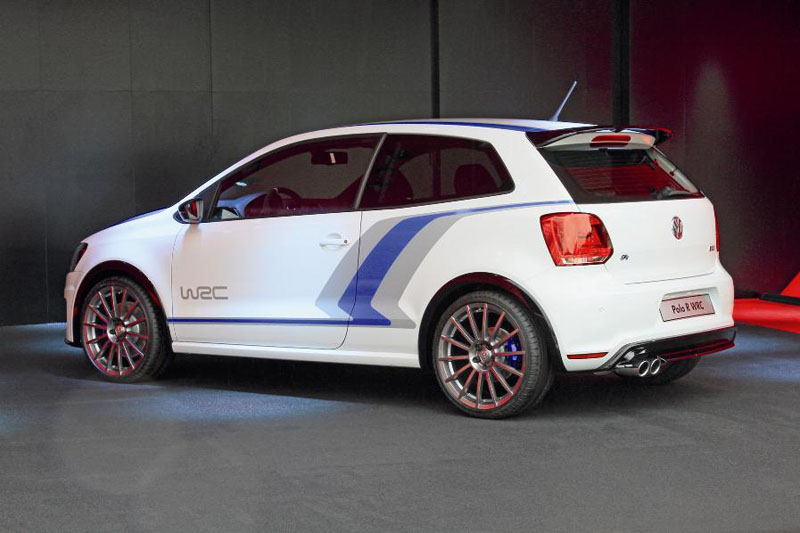 With 220ps coming out of  its 2.0TSI engine, the car should have the performance to back up its aggressive looks.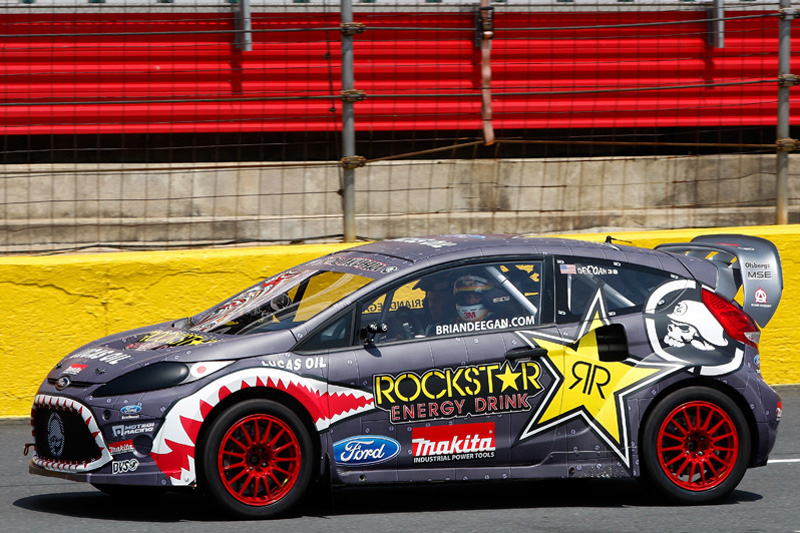 Sticking with the rally theme for a moment, here we see NASCAR driver Greg Biffle having a go behind the wheel of Brian Deegan's Ford Fiesta in the lead up  to Charlotte's All Star Race.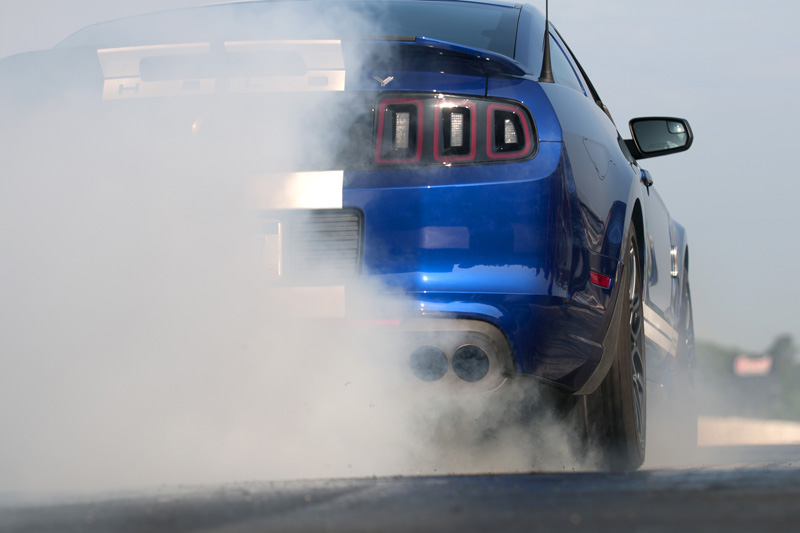 Another image from Ford showing the 662 horsepower '13 Shelby GT500 at Atlanta Dragway doing something it does exceptionally well – destroying its rear tires.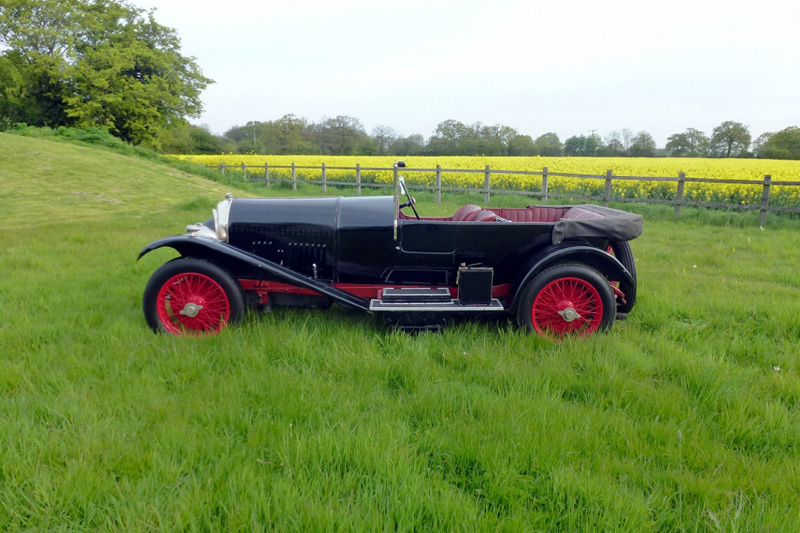 In the department of auction madness, we have a 1927 Bentley 3liter Speed Model Tourer that will go up for sale in H&H's event at the Rockingham Castle on June 16. It has an estimated value between 150,000 and 200,000 pounds.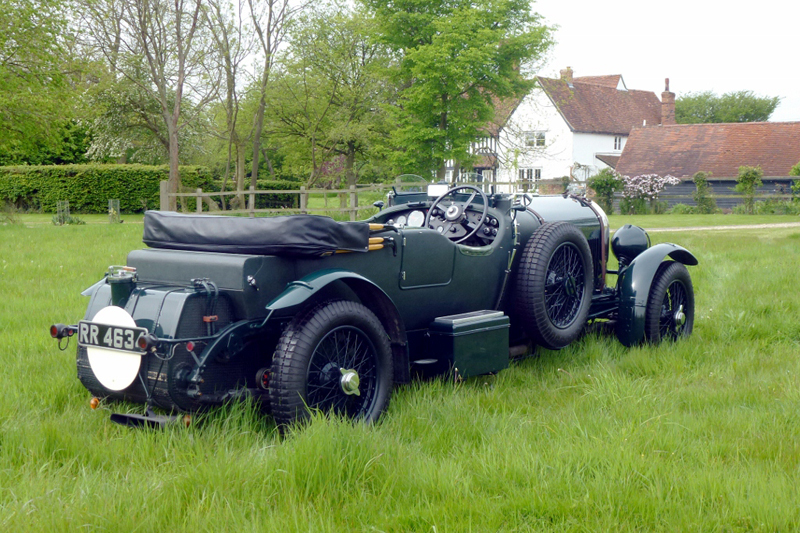 But that's nothing compared to the price that this 1926 Bentley 6.5liter Le Mans Style Tourer is expected to bring. This one is valued between 350,000 and 450,000 pounds and would make for a FANTASTIC daily driver – assuming your name is Jay Leno of course.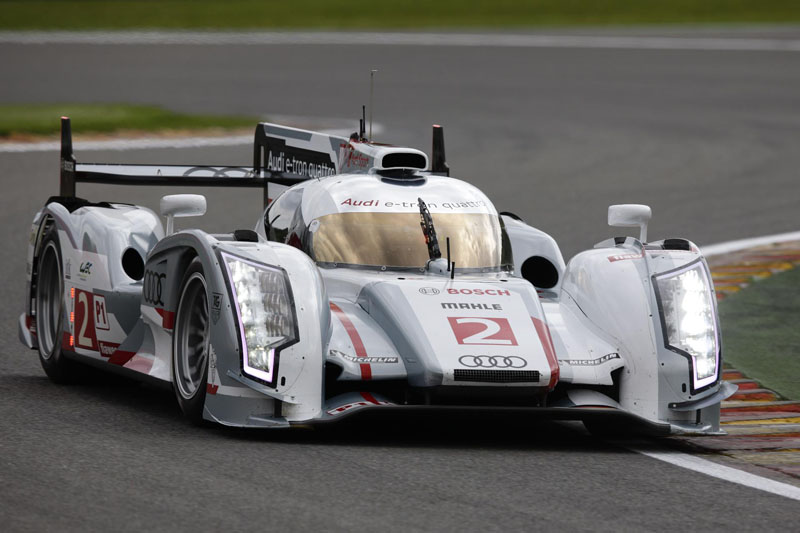 Ready for Le Mans. With less than a month to go before the event, Audi released this image of its all wheel drive R18 e-tron quattro.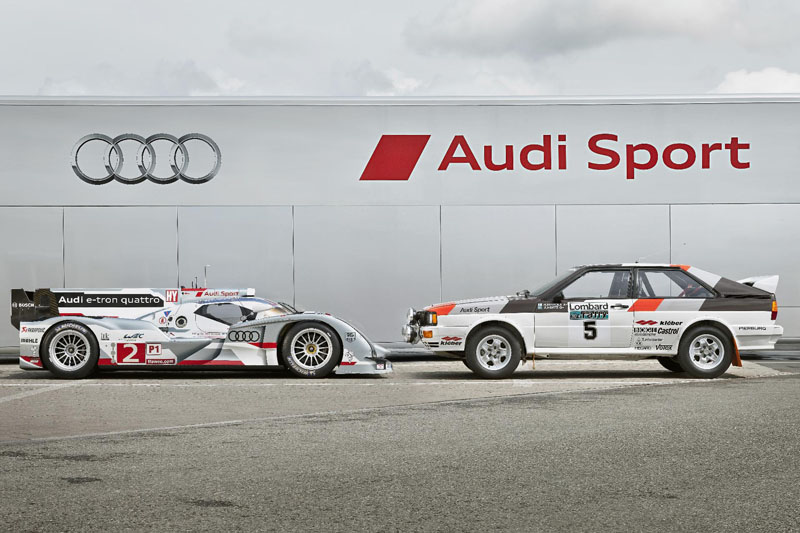 The R18 with another one of Audi's historic AWD race machines, the Sport Quattro rally car.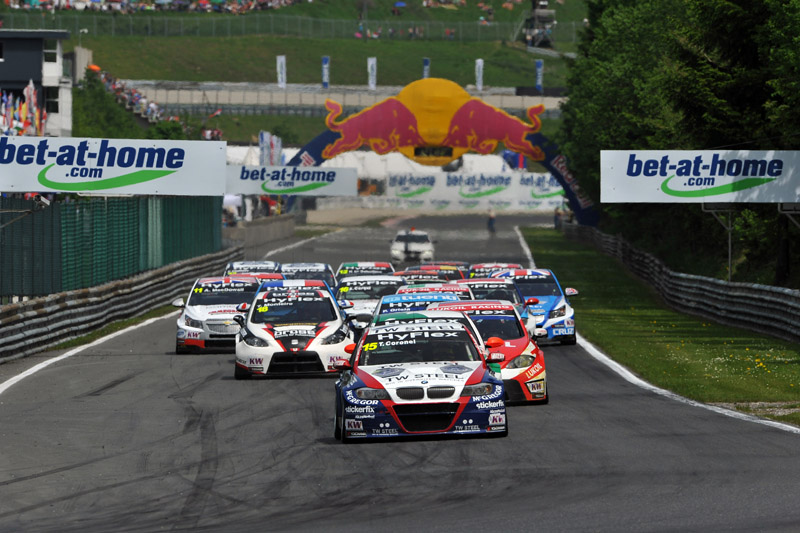 The WTCC series meanwhile saw action at the Salzburgring in Austria over the weekend.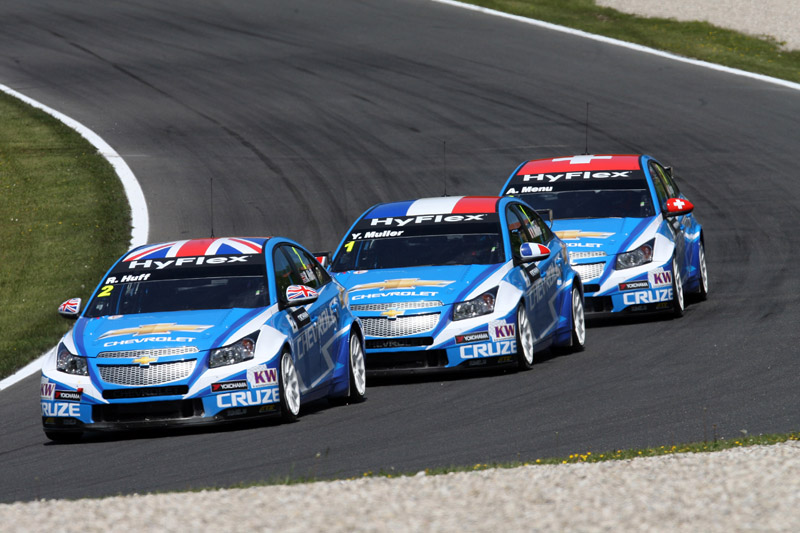 Cool shot showing the Chevy Cruze trio rounding a corner in synchronized form. The lead car is driven by Robert Huff, who took the victory in Race 1.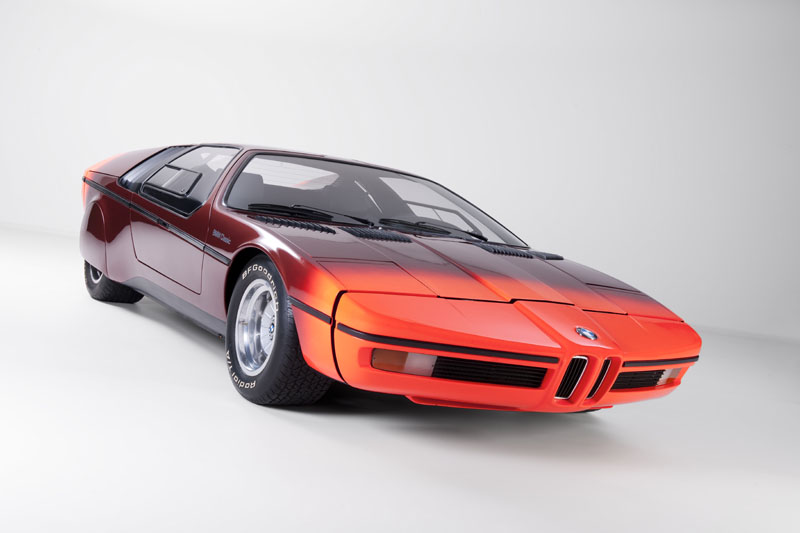 Finally, we have a few images that BMW just released of its far out E25 Turbo Concept from 1972.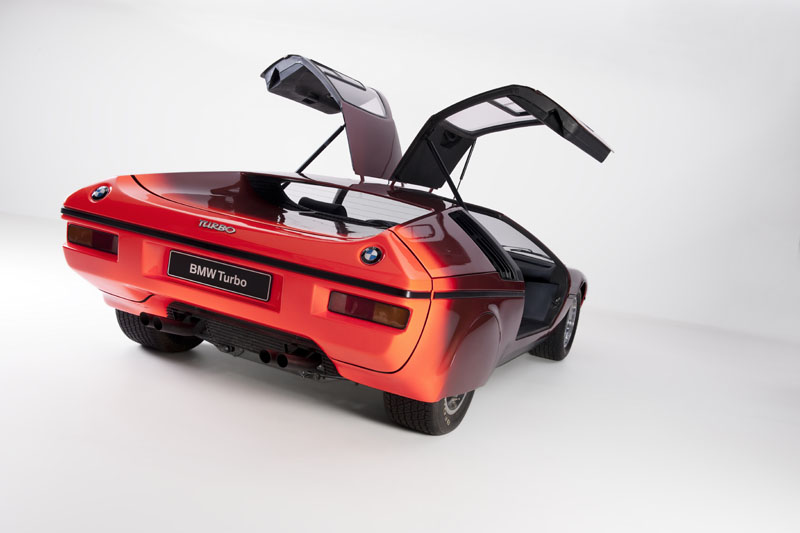 The futuristic looking concept is based on a 2002 chassis with a mid-mounted four cylinder turbo engine. You can see how the M1 would draw from this design later on in the 1970s.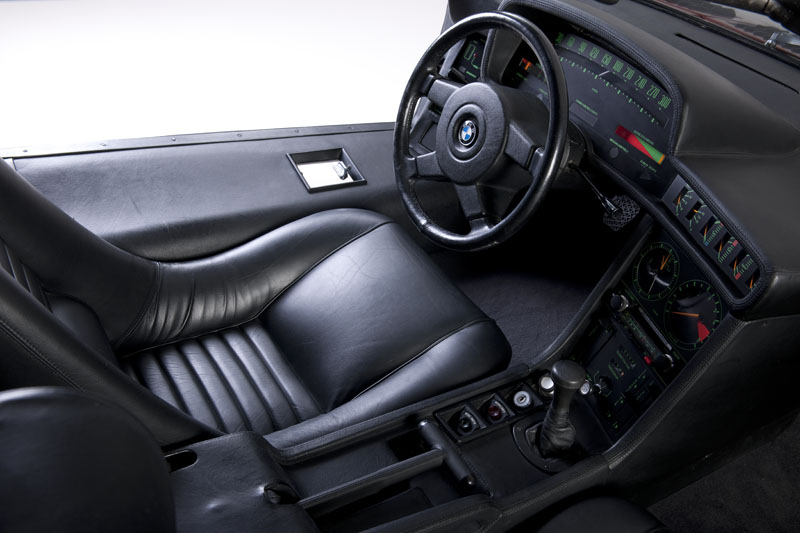 The interior is equally wild, particularly the instruments.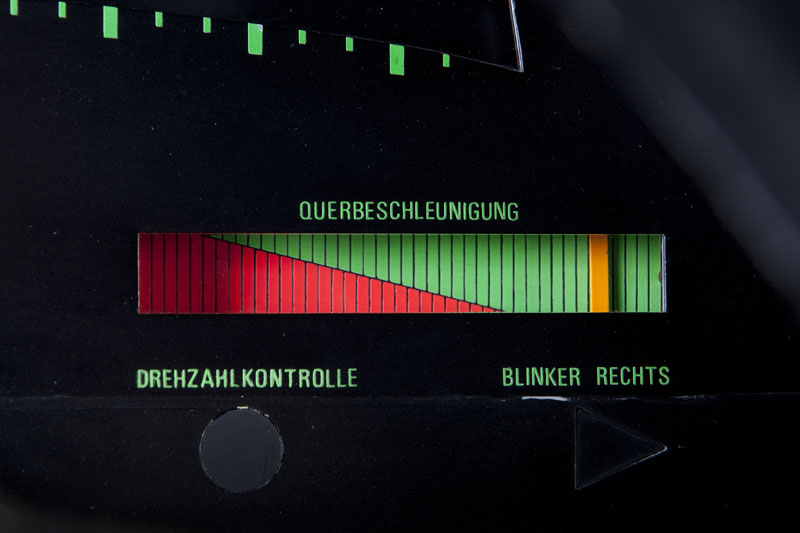 Now that's what I call a querbeschleunigung!
-Mike Garrett