I'm glad that you guys have been enjoying the action from Toyotafest 2012 in beautiful Long Beach, California. Before I move onto the car spotlights and of course the desktops, I want to wrap things up with one final selection of images and observations from this year's event.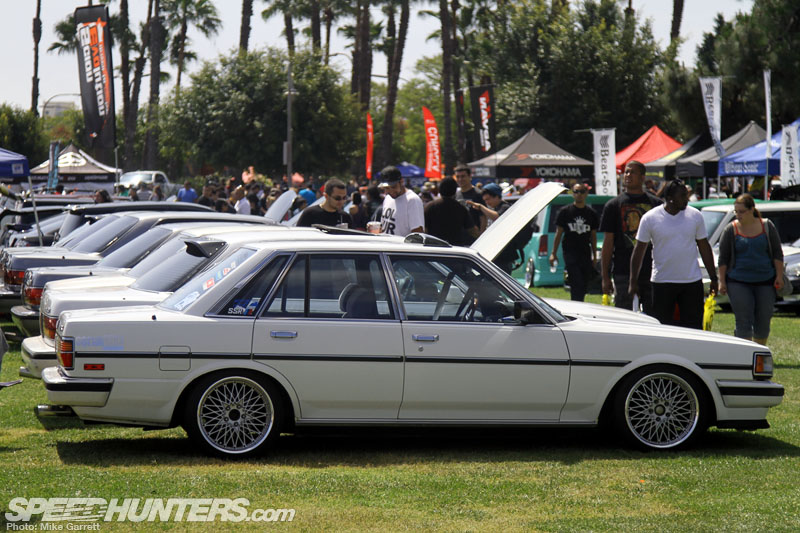 Here's a side view of the MX73 Cressida I posted earlier. There was a long period where the Cressida was nothing but a hand me down vehicle you'd find in high school parking lots and junkyards,  but over the last several years people in the states have really been discovering the potential of these old sedans.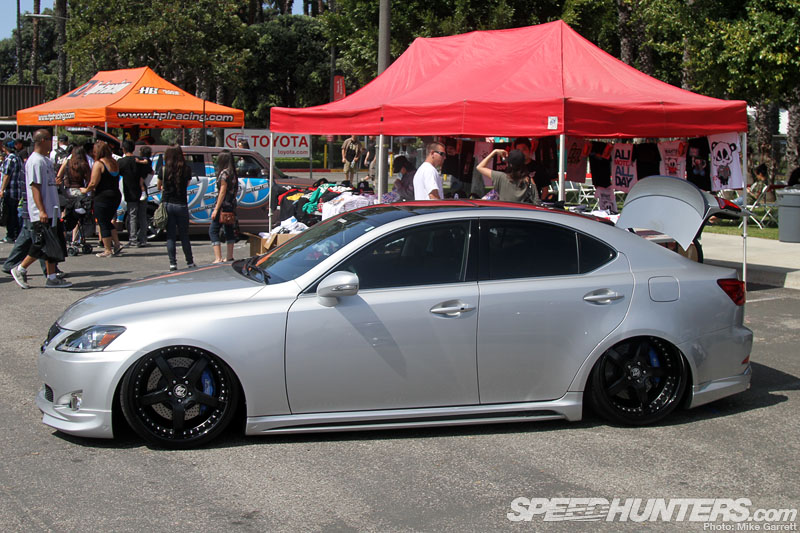 Lexus IS on the deck. Looking at this photo I'm reminded that the current IS design has been around for quite a while now. Certainly excited to see what Lexus does with the next generation of this car. If the new GS is anything to go by, it should be good.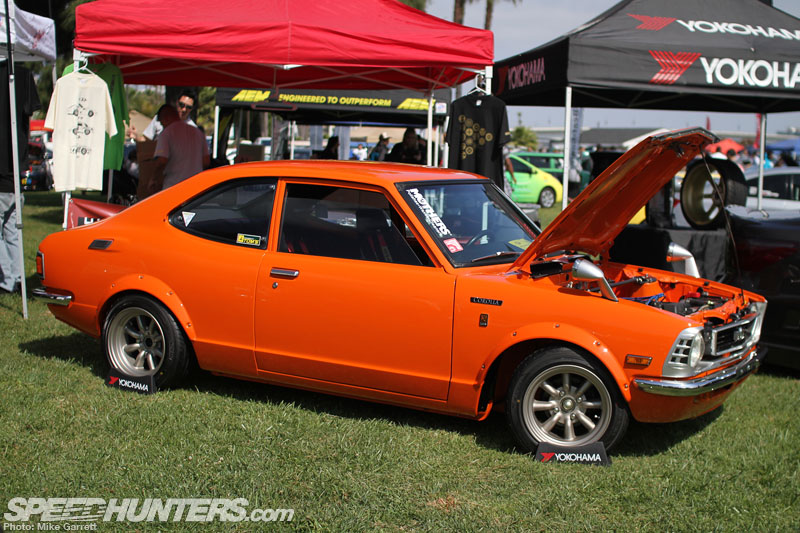 This is TE27 perfection plain and simple.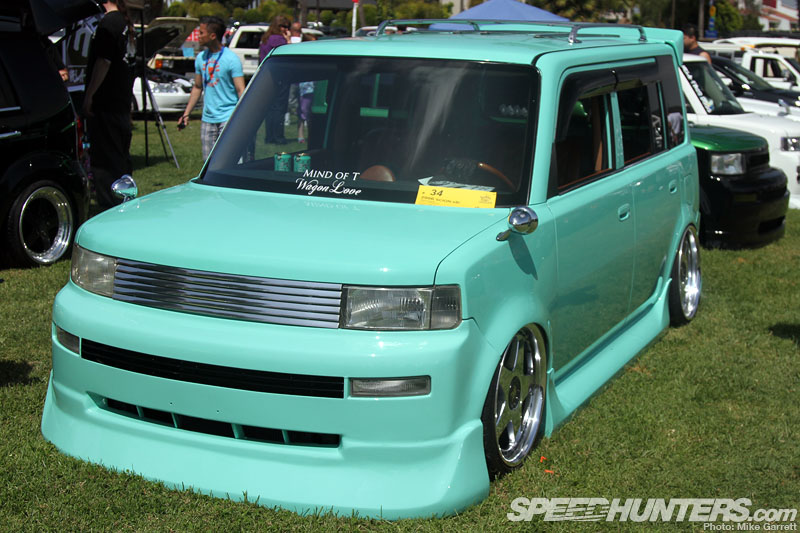 Scion xB with a heavy dose of VIP flavor and a minty body color that Crockett and Tubbs would be proud to rock on the streets of Miami circa 1986.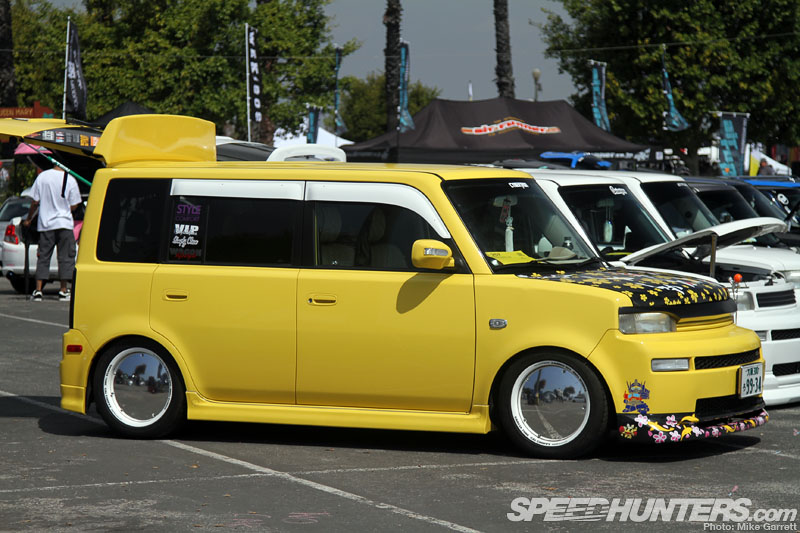 Here's a completely different take on the xB. Hmm.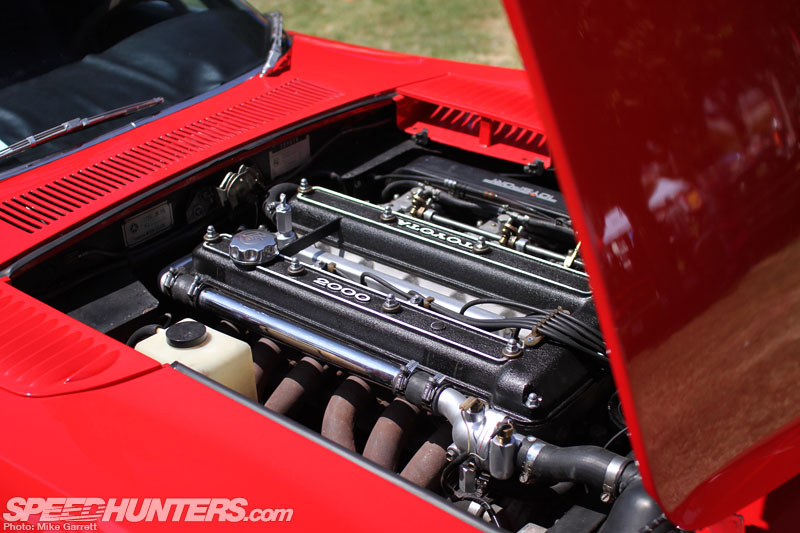 A peek under the hood of ToySport's 2000GT with the Yamaha twin cam six in all of its glory.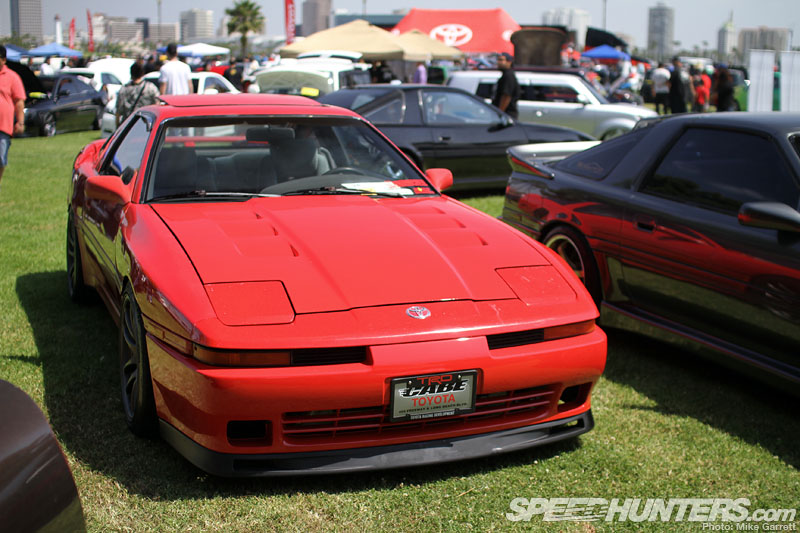 Not sure if it's just me, but it seems that the third generation Supra is growing in popularity. This red car was one of many tidy examples shown at Toyotafest this year.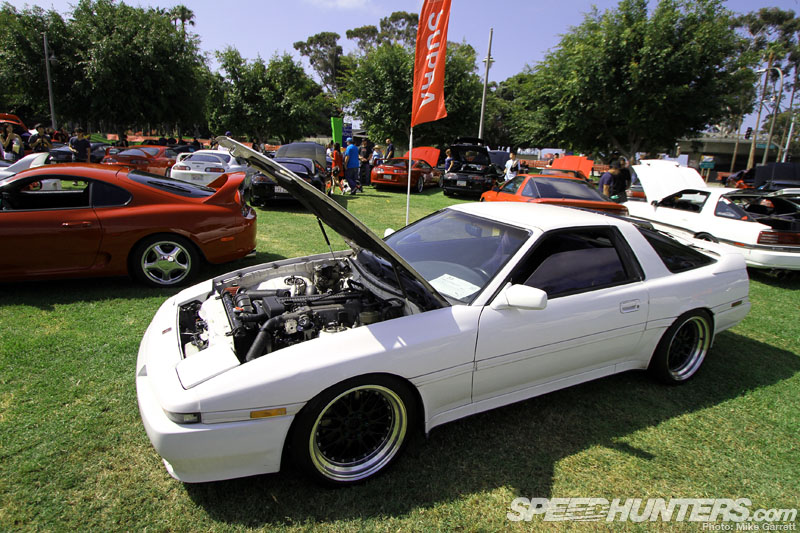 Here in the US the third generation Supra was never sold with the 1JZ (nor was any other car), so it's a popular swap for those looking to replace the 7M motors these cars came with originally.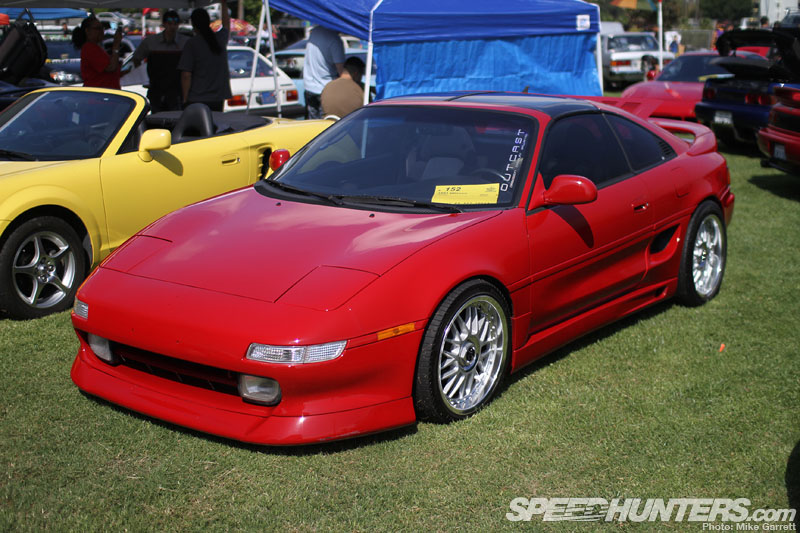 Hey, who let that Ferrari into a Toyota show? Oh, yeah…MR2.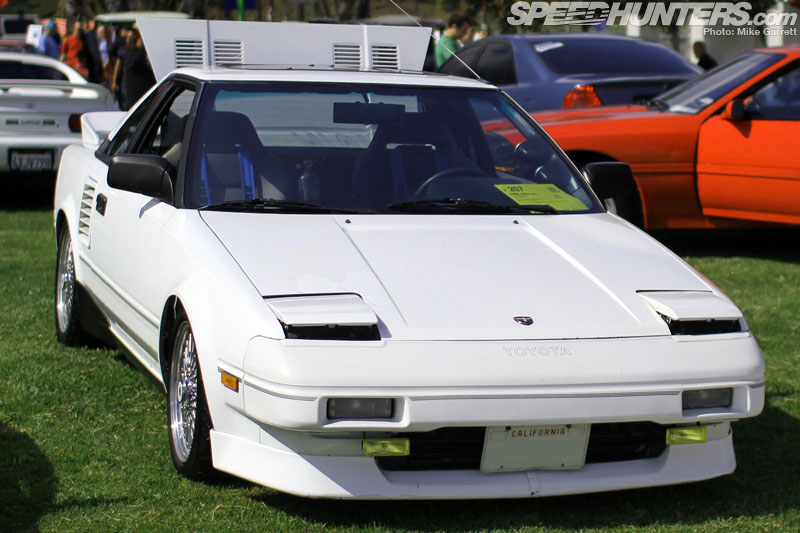 The AW11 section of the show seemed rather small this year. Still waiting to see someone do something really crazy with one of these!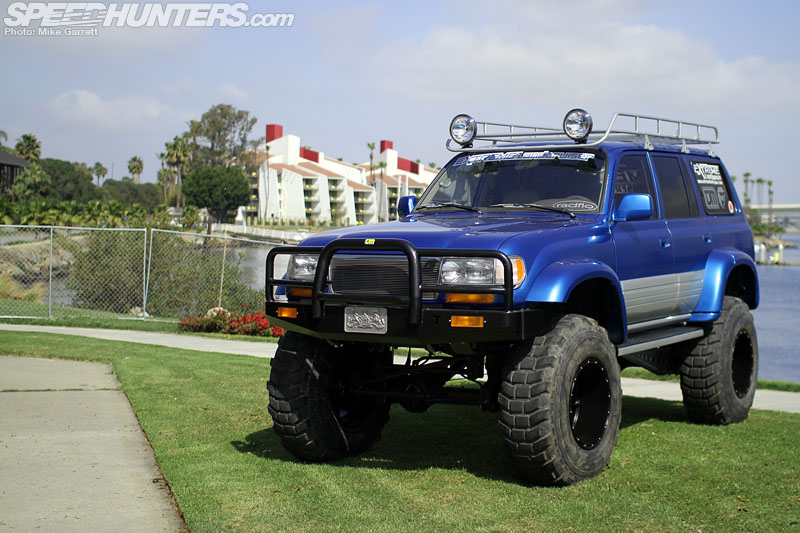 This Land Cruiser was pretty crazy looking, although not quite as crazy as the one I came across in the parking lot at Osaka Auto Messe a few months ago. Still can't get that thing out of my head.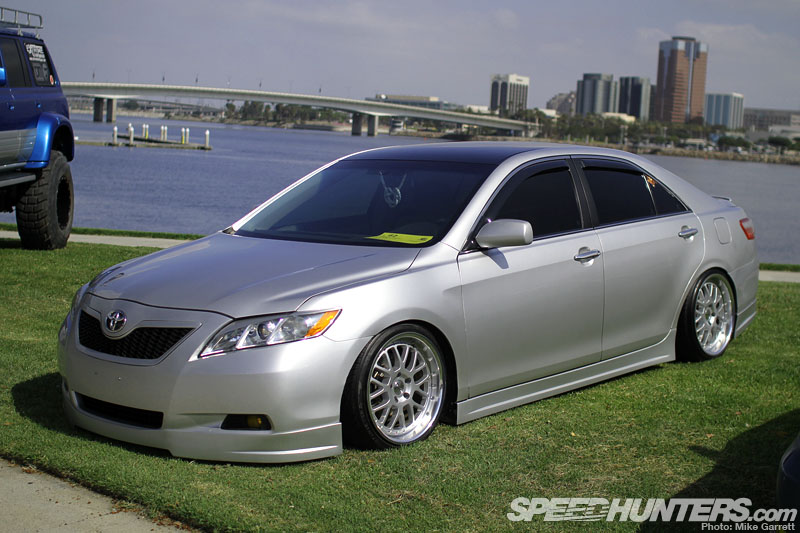 Slammed Camry? Sure, why not?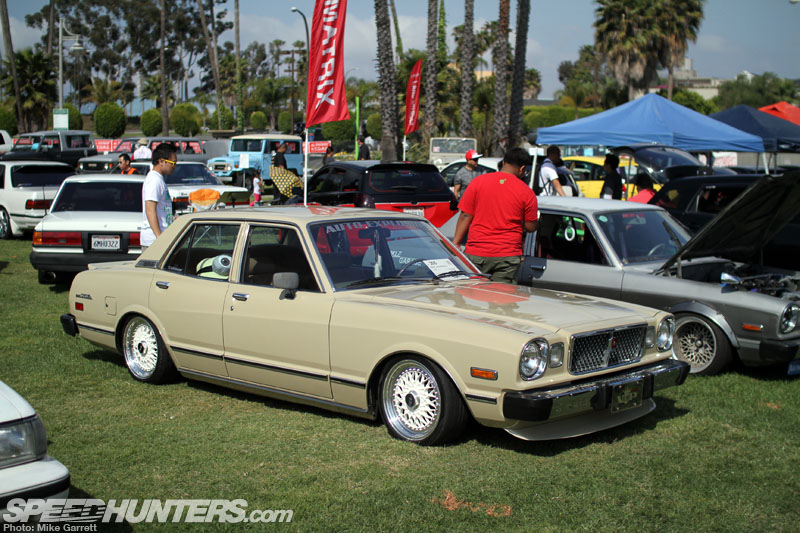 This Cressida has been seen in event coverage before wearing a few different sets of wheels – most recently these classy BBS mesh pieces.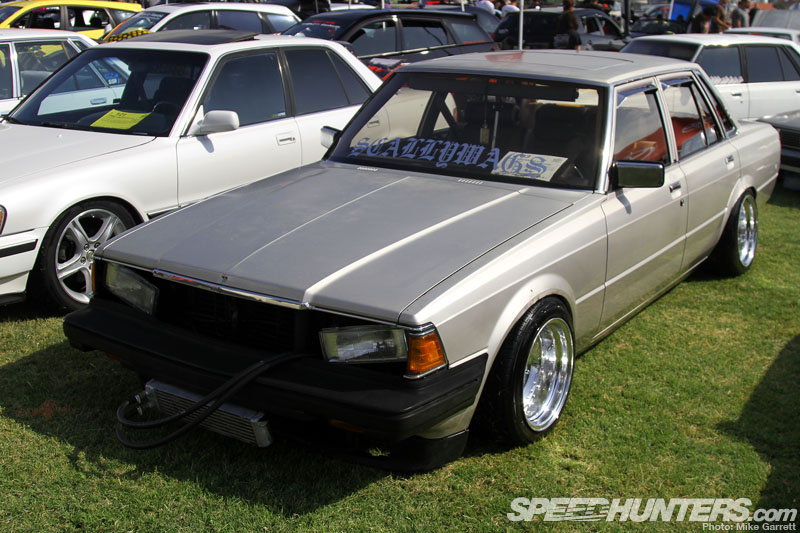 Cressida with angled headlights and external oil cooler. American Boso.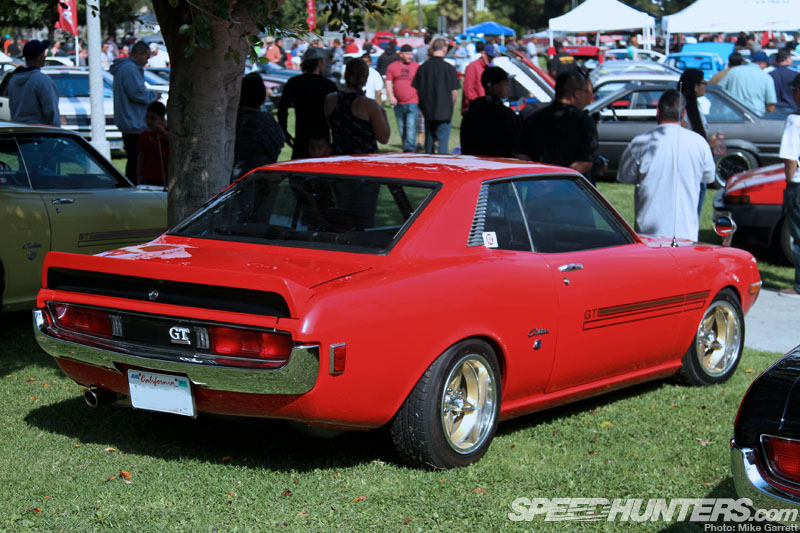 I'm sure you remember this Celica from last year's coverage. Sometimes all you can say is "wow".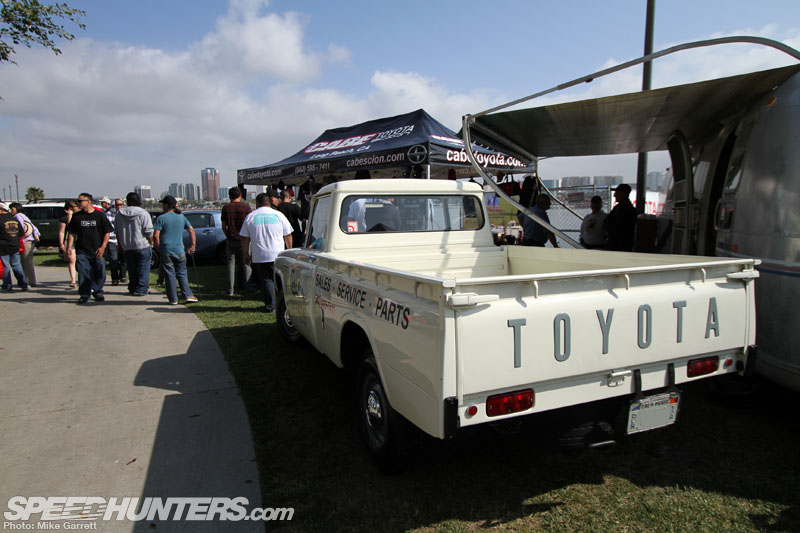 In a perfect world every dealership would have a cool old delivery truck like Cabe Toyota does.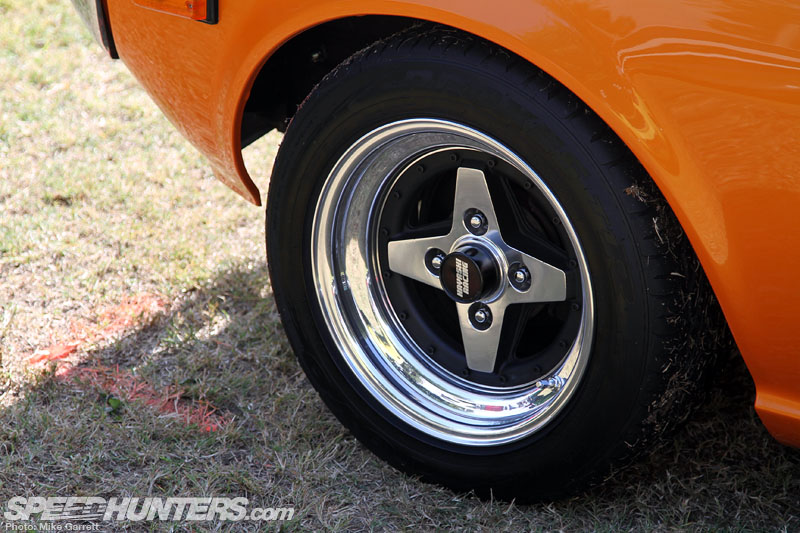 Hayashi Racing Commands. Not a common wheel in the vintage car scene, but a very cool design nonetheless.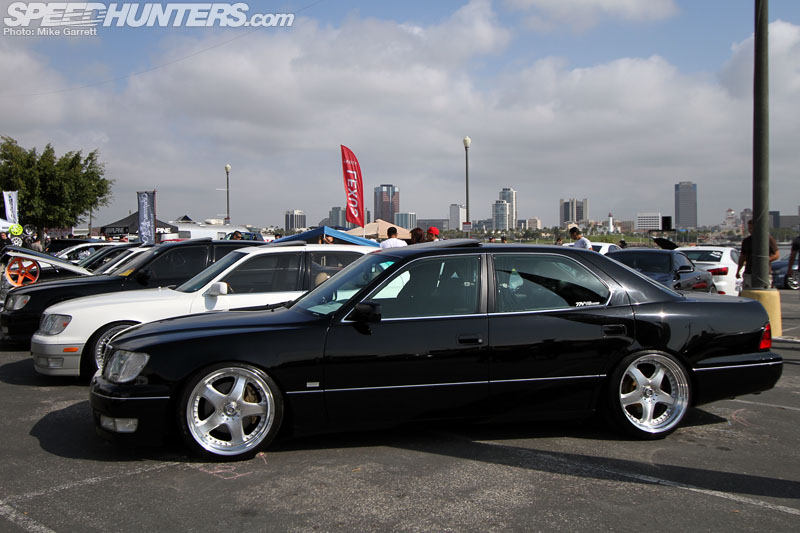 LS400 done with the full Junction Produce look. If you could label any VIP theme as "timeless", this would be it.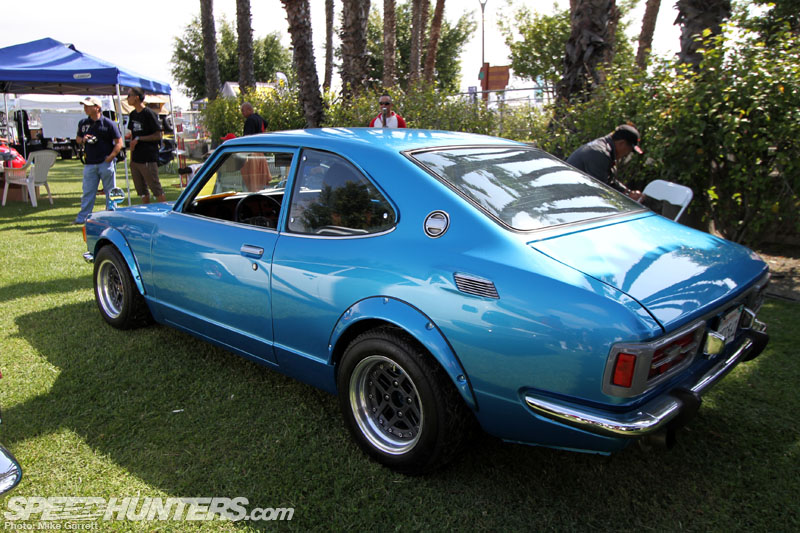 One more beautiful Corolla, because you can never have too many.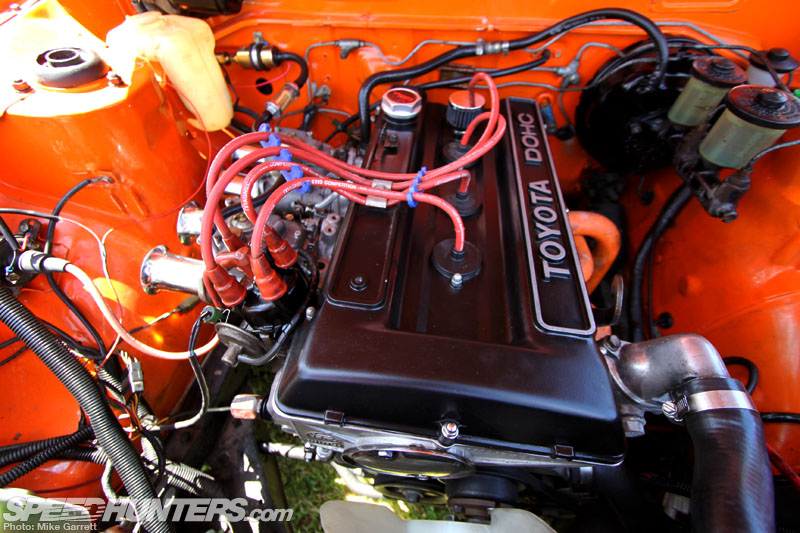 There are few things that look better in an engine bay than a wide twin cam head and a gleaming set of sidedraft carbs.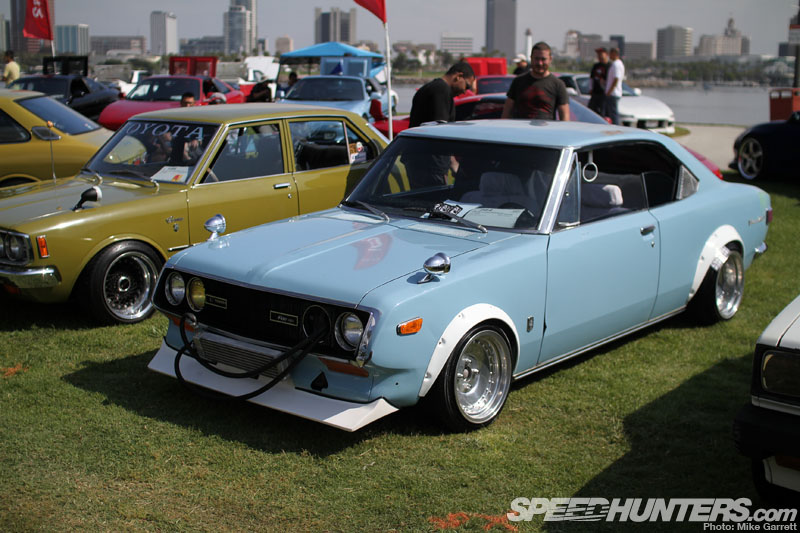 Another one of the highlights from the show was this '70 Corona Mark II in full kyusha mode.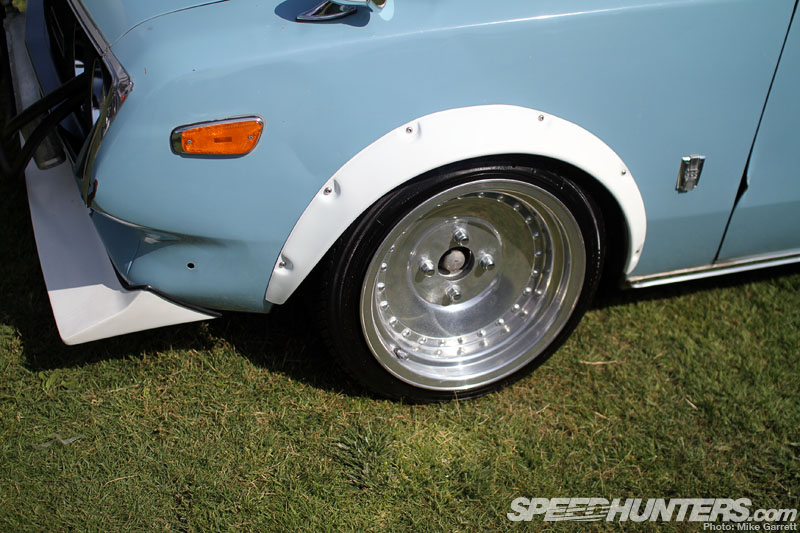 Overfenders and Centerline wheels. Tough.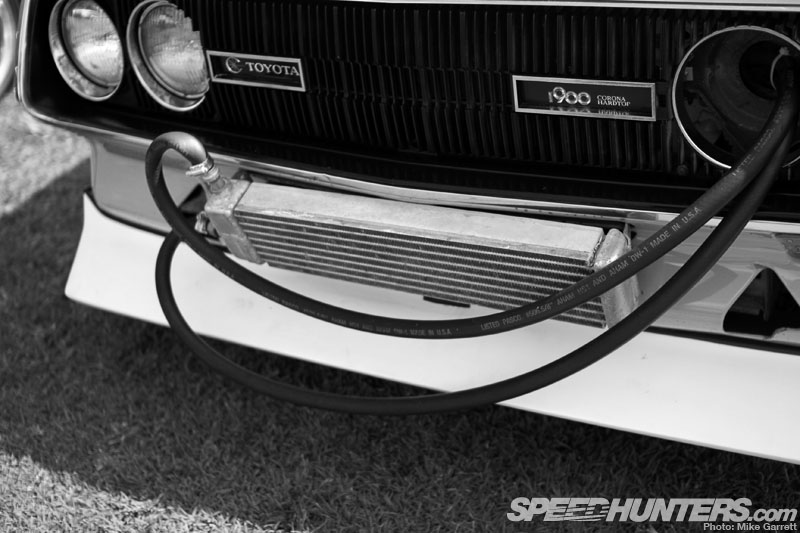 That front chin spoiler is actually a rear wing adapted from a Cressida. Nice ingenuity.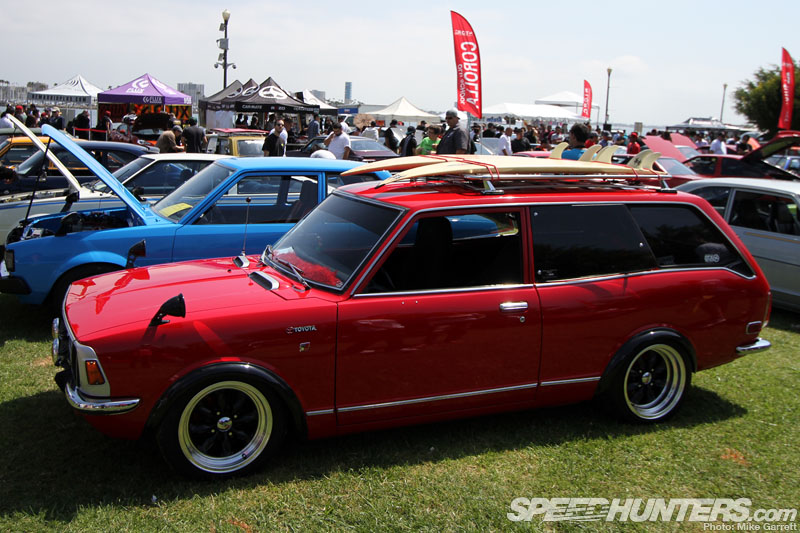 Surf's up!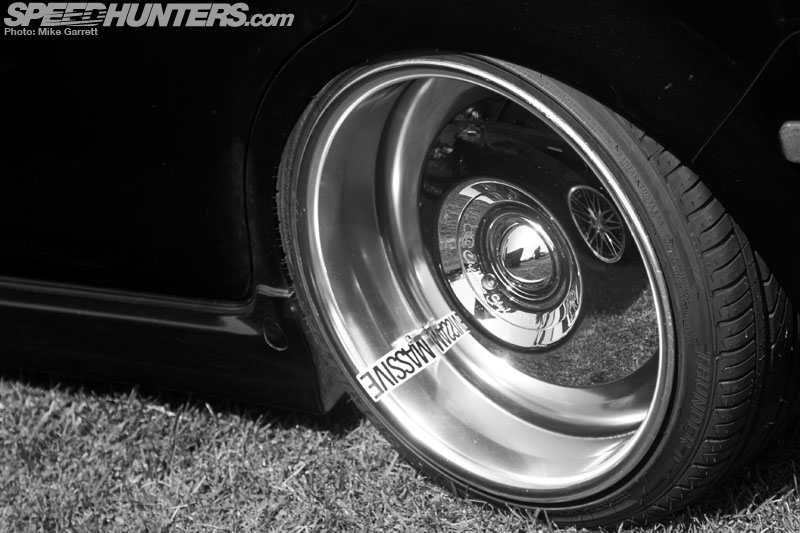 The label on the lip says it all.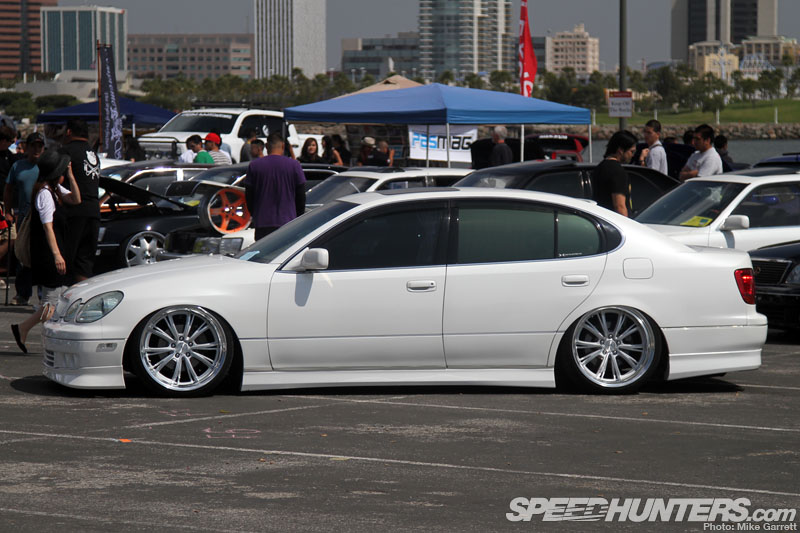 While Japanese VIP builds are continually getting more over the top, the VIP cars in the states are sticking with a simpler style it seems. Wheels, suspension and perhaps mild body parts are still the norm as shown on this GS.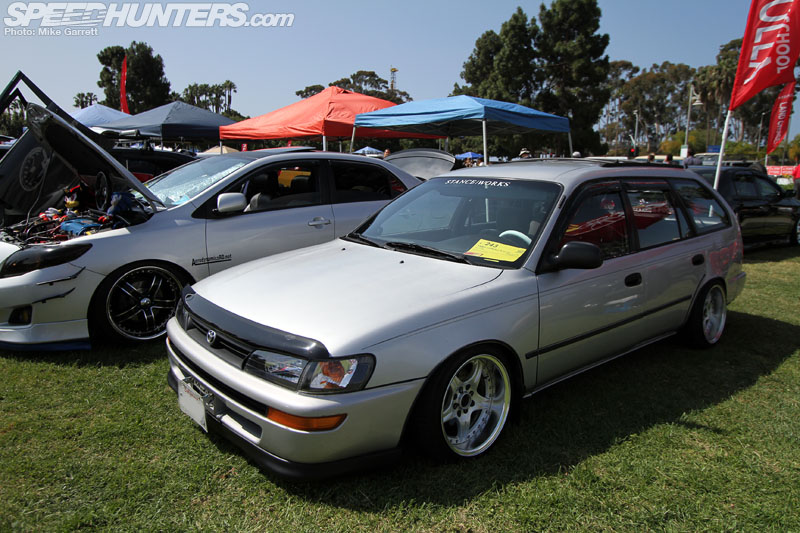 David's cool Corolla Wagon out of San Diego. Another example of people doing cool stuff with non mainstream platforms.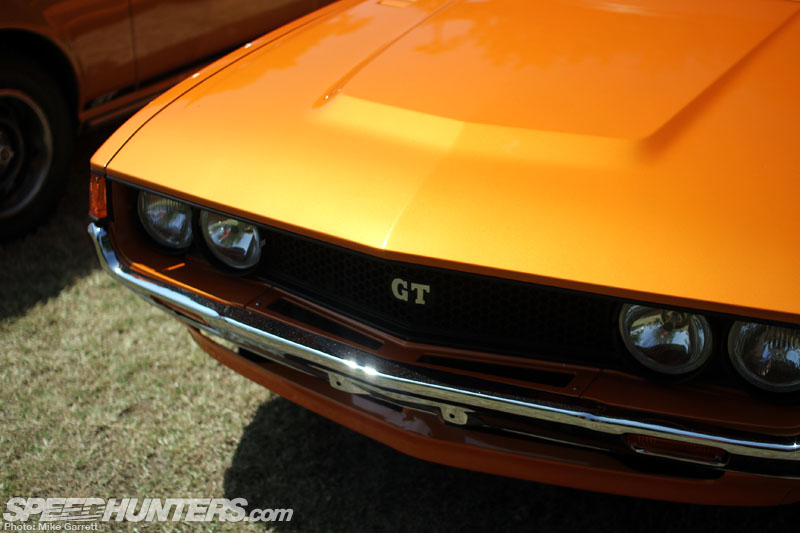 With that I'll go ahead and close out my general coverage of Toyotafest 2012.
Now on the to the spotlights and wallpapers!
-Mike Garrett