During my adventures as a Speedhunter I've had the chance to point my camera at some amazing machinery. Yet whether it was a high tech race car or a priceless classic, I've never shot anything quite like the rig you see here.
A while back I had the chance to check out the insane Spectre Peformance Double Dually and thought you guys might enjoy a quick spotlight on it.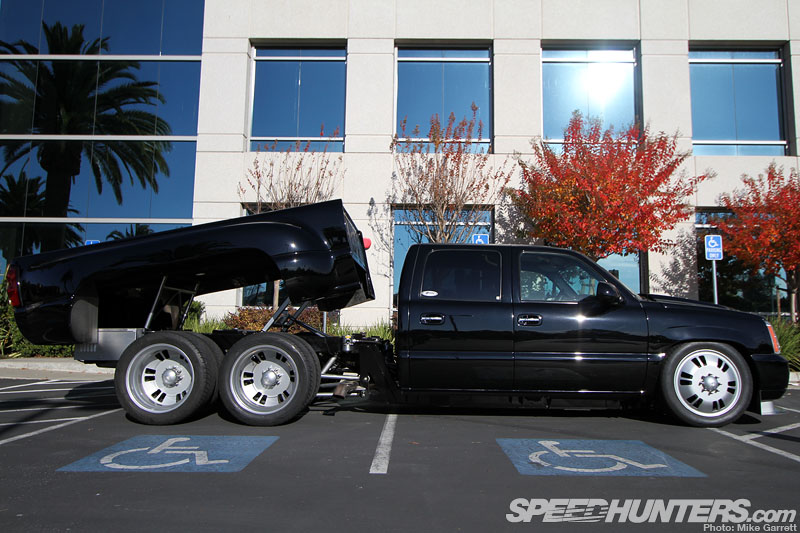 Created by the same minds that brought us the carbon fiber Camaro and 2JZ Ford Maverick, the Double Dually began life as a standard 2004 Chevy Silverado dually. The truck was purchased to be the push vehicle for Spectre's land speed racers at Bonneville – first their Ferrari F40 and later their Caddy-powered streamliner.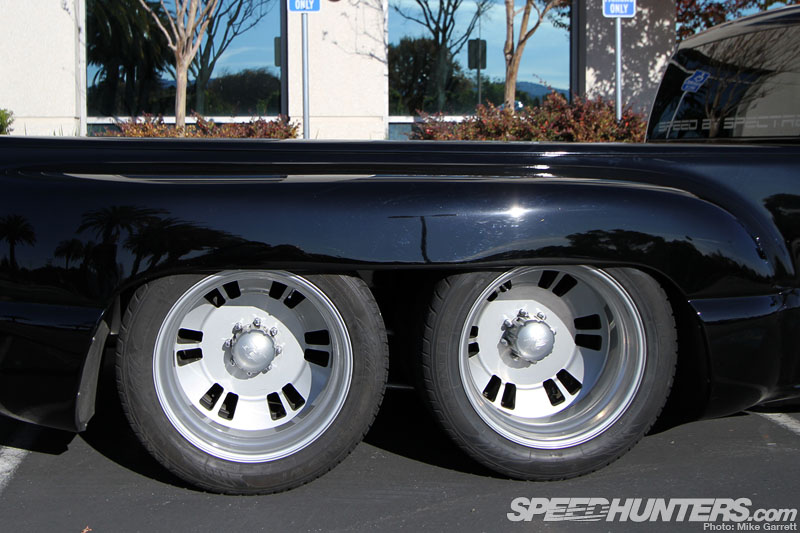 When it comes to push-starting cars at Bonneville, initial traction is crucial. I'd say traction isn't a problem for the eight driven wheels on the Double Dually's custom-built rear subframe.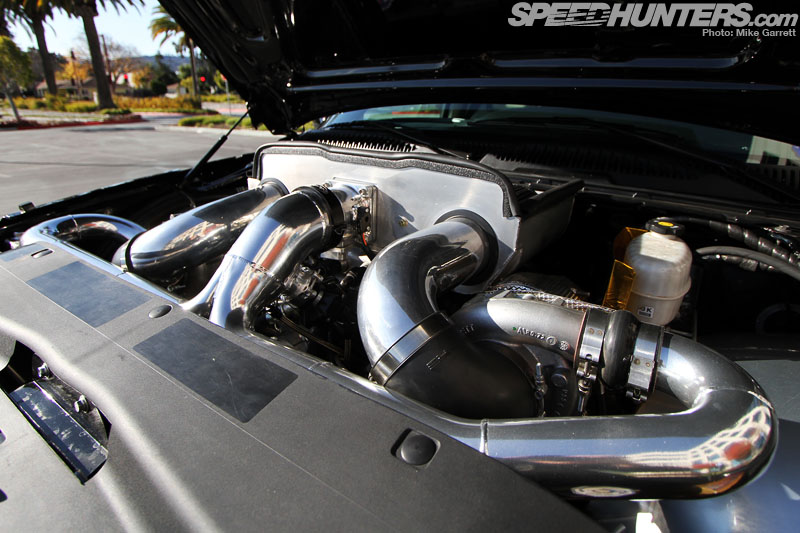 Originally powered by a supercharged GM 8.1 V8, the Dually is now equipped with a 500 cubic inch Cadillac big block with a pair of Garrett turbochargers. Built by the experts at the Cad Company, the motor makes 1,425 horsepower and 1,671 foot pounds of torque. Once the monster Caddy motor was installed, the front end was swapped over to one from an Escalade to keep the theme going.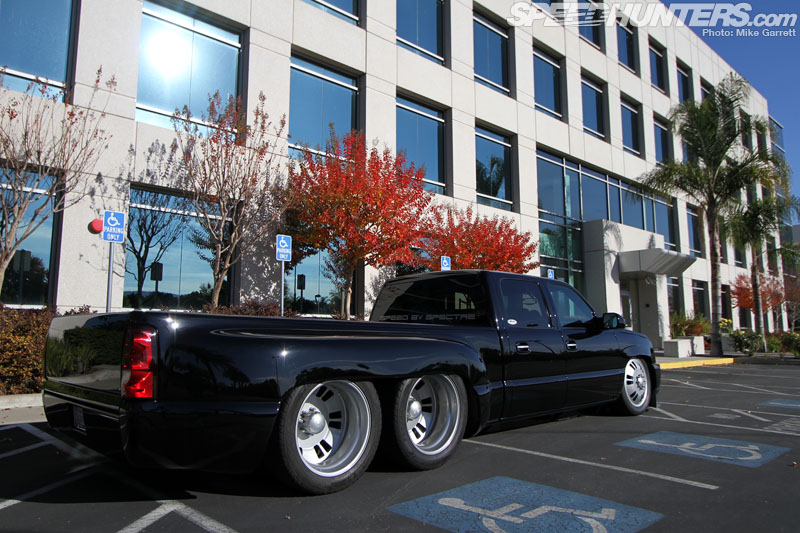 You probably won't be seeing many more "Escalades" on this site in the future, but I'd say this one more than qualifies to be a part of the Speedhunters sphere.
-Mike Garrett
More Spectre Performance Stories on Speedhunters