Racing is relatively new in China. Heck, owning a car was just a dream for most Chinese people less than 30 years ago. So, without much influence from the outside world the local racecar drivers have found their own style. This A31 Nissan Cefiro was the brainchild of Chinese professional drifter Lu Jin of the Tornado Drift Team. I have been watching him compete in World Drift Series China since 2009 – he was actually a Red Bull China-sponsored driver with a rallying background.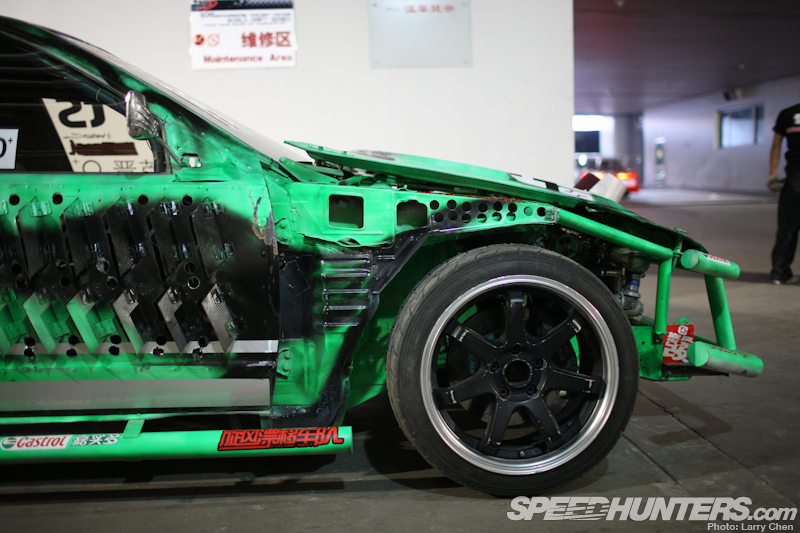 I've seen this car evolve from a drift car that was mostly stock to this 'Mad Max'-style build. The Nissan is still running the RB20DET, but it is extensively modified. Lu has taken as much weight out of it as possible, but he has not sacrificed safety and had bolted on as much crash protection to the outside as possible.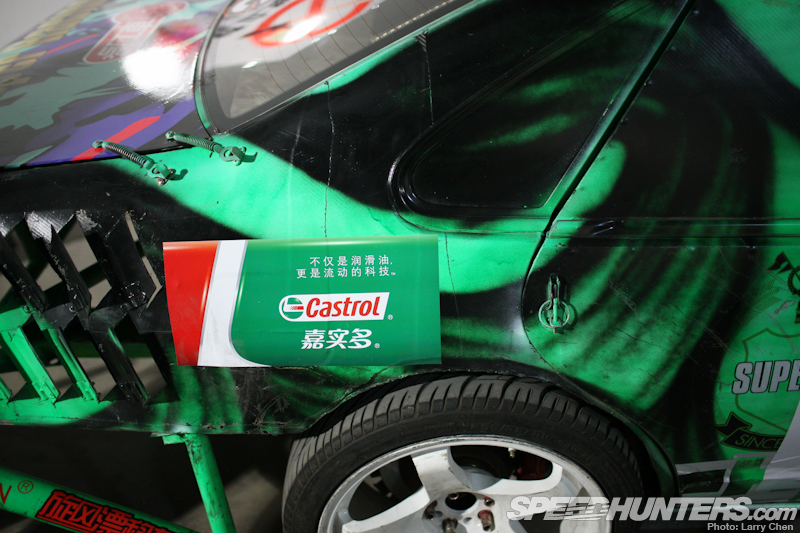 To save weight he even used hood pins as the rear door handles. Pretty efficient if you ask me.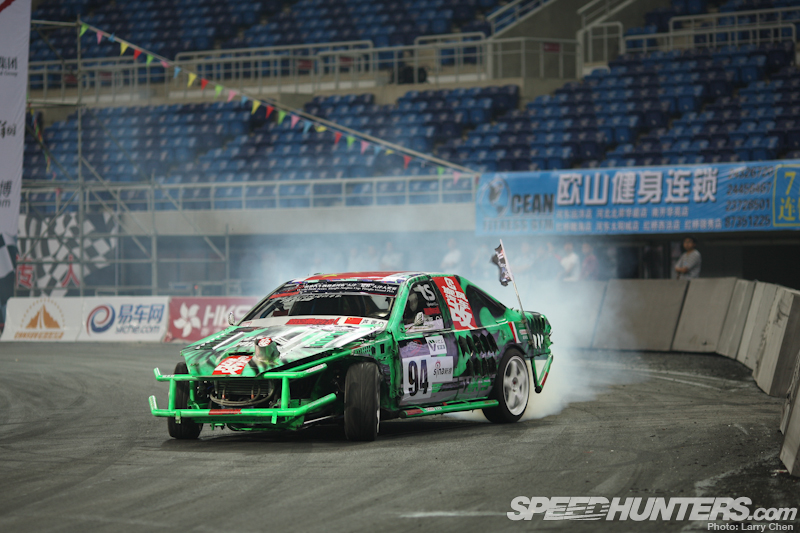 Does it drift? Well, does this photo answer your question? If that does not blow your mind get this: he has found an ingenious way of keeping the temperatures down on the RB20DET. If you think those fins on the door are for aesthetics then think again. That's right, he mounted the radiator in the door! Since the car does not spend much time going straight it actually makes sense. It may not be the safest solution, but it is a very Chinese way of thinking. There was an overheating problem and he presented an efficient solution. Amazing to say the least.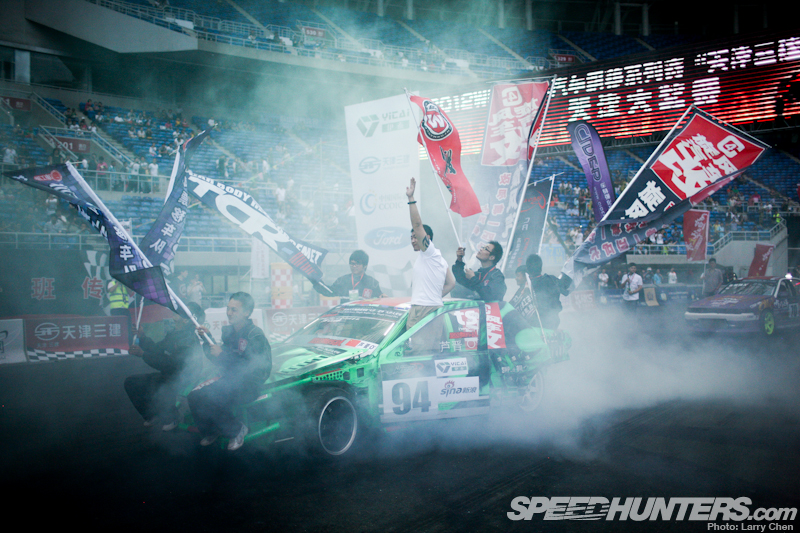 What about the helicopter-style skids around the side? Do you still think they are stupid? I didn't think so. How else will you transport your eight closest friends to the Top 16 opening ceremony? It might just work Stateside, but with eight umbrella girls instead of flag guys. Out of all the Chinese cars this one was Fredric Aasbo's favorite because it reminded him of his Supra, 'Chucky.'  I agree with him one hundred percent.
Larry Chen
More car spotlights on Speedhunters