To follow up the 2JZ-powered Supra Celica Car Spotlight I posted yesterday, I want to showcase one more great vintage machine from Toyotafest 2012 – in this case a 1981 TE72 Corolla two-door.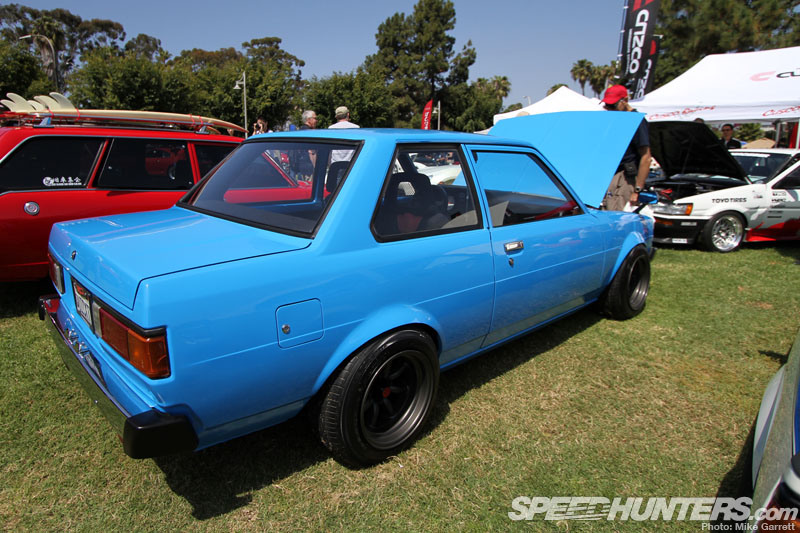 While there was nothing outrageous on the car exterior-wise. the bodywork and paint looked immaculate. Particularly the pulled stock fenders…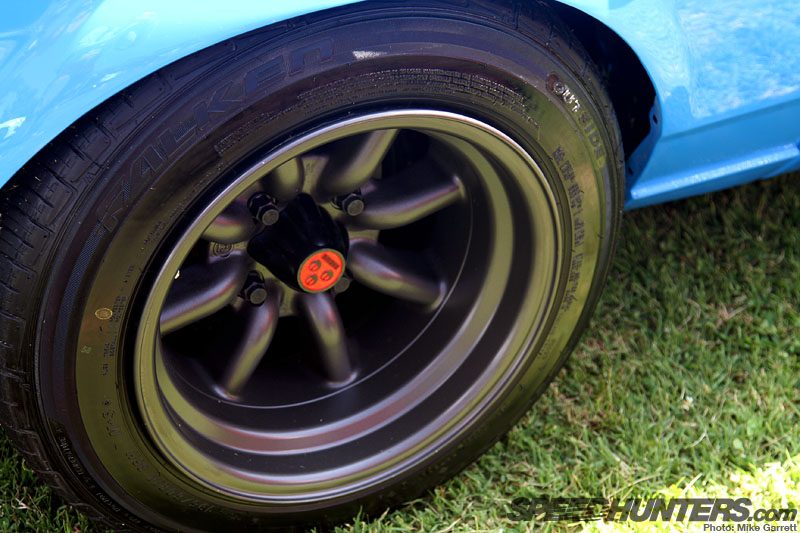 …which covered a very deep set of R-type RS Watanabes.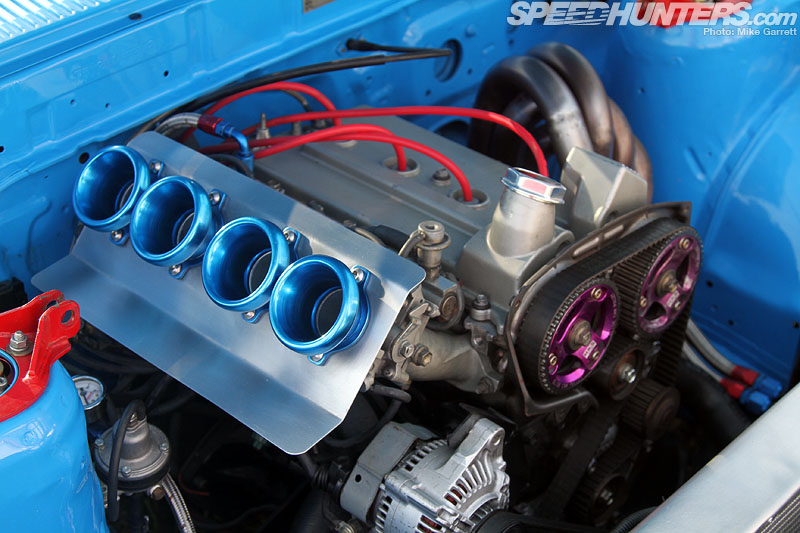 The centerpiece of the build is no doubt the engine bay, which is where you'll find a second generation 3SGE swap with a set of individual throttle bodies from a 20-valve 4AGE and a custom-built high rise header. I can only imagine how good this thing sounds with the loud pedal down.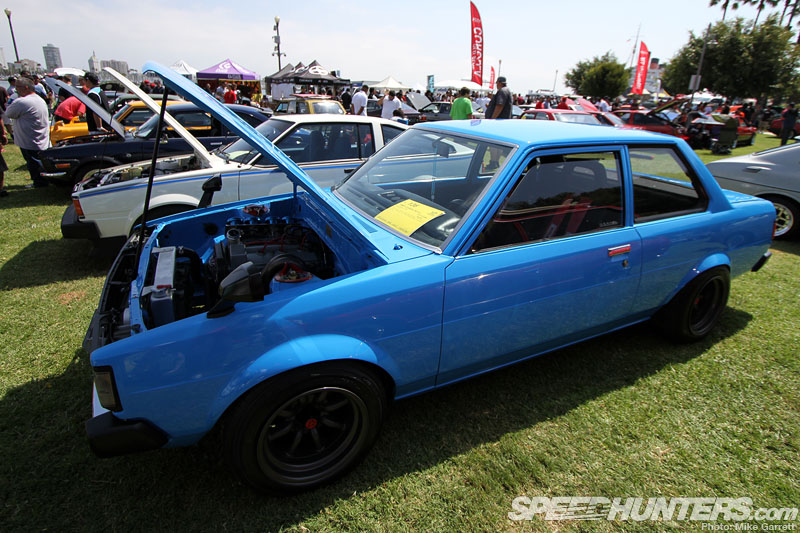 You just can't go wrong mixing a screaming naturally aspirated heart with a simple, lightweight platform like the 70-chassis Corolla.
Selecting single favorite from the field at Toyotafest is damn near impossible, but this little Corolla may well be my pick.
-Mike Garrett