70 wins? 70? Like Rossi in MotoGP and the previous-life Schumacher in Formula 1, Sébastien Loeb has evolved to another level of success that other drivers can only dream of.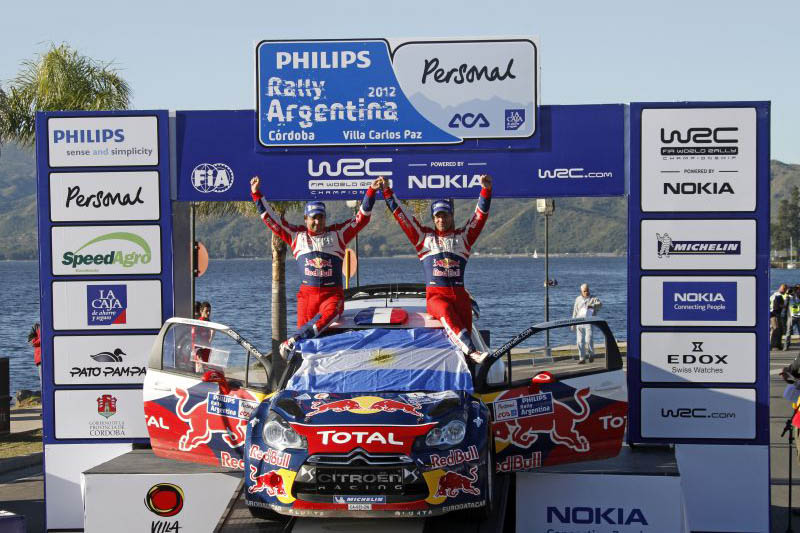 Victory in Argentina made it seven South American rally wins in a row for Loeb. It's becoming like the trained and sentient Neo at the end of the Matrix: does he even have to try these days? In fact, at the start of the rally Loeb decided to set himself a challenge by spinning three times on the Friday morning stages (he still set fastest time on SS2), meaning he dropped to fourth place and at least had to put in some effort to retake the lead. Which he did. By the fifth stage.
But towards the end of the rally, by his own admission Loeb was driving "without risk".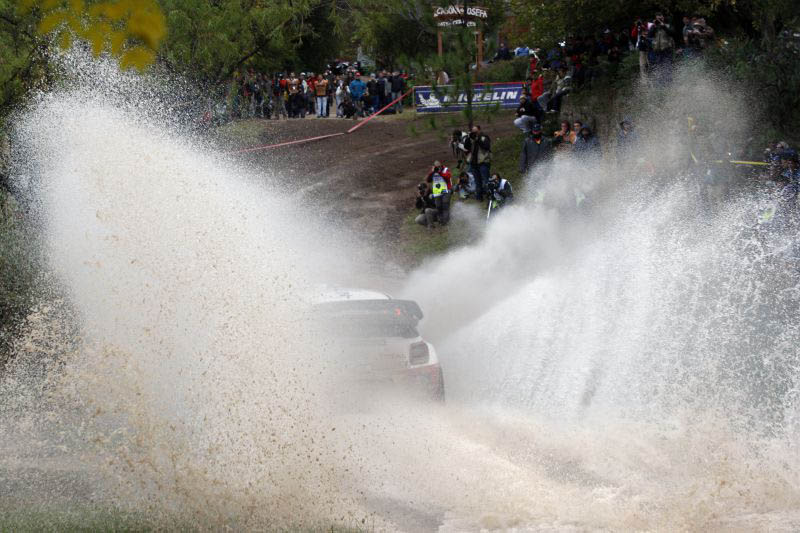 This year's Rally Argentina signalled a deliberate return to the Good Old Days™: longer, tougher stages run from dawn to dusk. It featured the highest stage mileage for a decade: its 19 stages covered 312 competitive miles, seven of which were longer than 23 miles. Cars jumped, twisted, crashed and splashed, just as rally cars are supposed to do.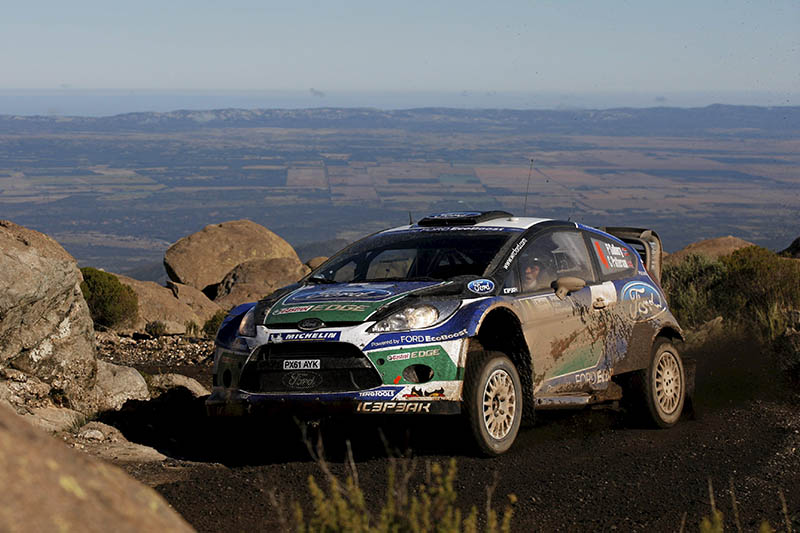 On the Friday, drivers left their service areas at 6am and didn't return until 7pm; on Sunday, there was the monstrous 41-mile Matadero/Ambul stage to tackle. Proper stages, proper mileage. Despite mumblings from the drivers prior to the event, the feedback also seemed to be positive.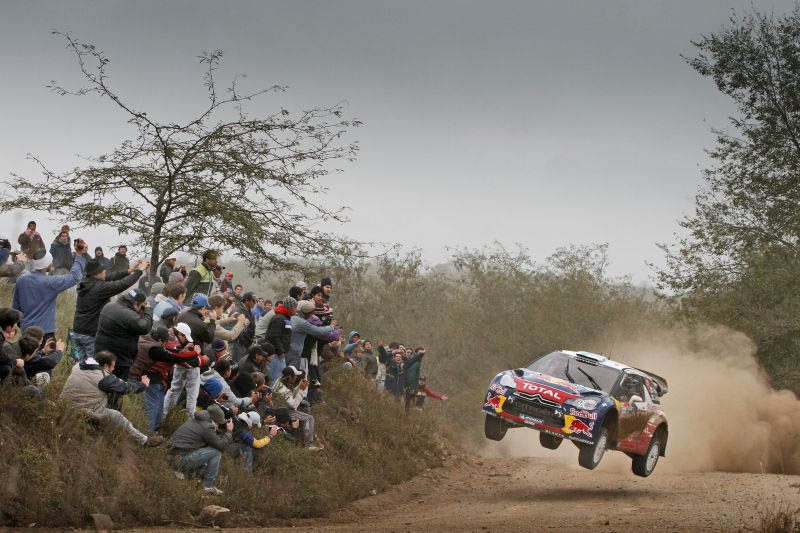 At the front, thankfully a challenge to Loeb was put up by his Citroën team-mate, Mikko Hirvonen, who finished just 15 seconds back from Loeb at the end of the final stage. Hirvonen had pushed Loeb all the way, running consistently at the top and doing his best to not let Loeb have too much of an easy run home. Only unapologetic team orders prevented him mounting a last-ditch attack on the Frenchman.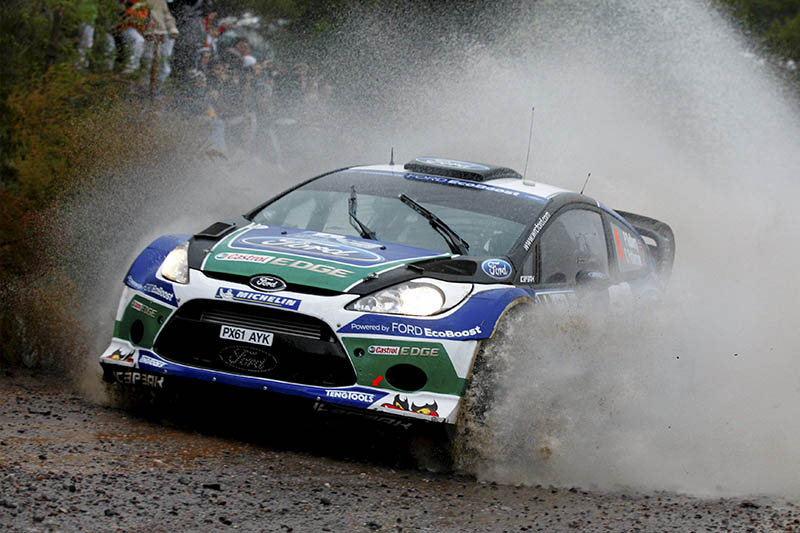 The factory Fords had been performing well early in the rally: Petter Solberg was leading on Friday morning – he'd opened his account with fastest time on the first stage – before being set back by a broken steering arm. Come Saturday he was putting in storming drives, setting three fastest times on the trot in his efforts to get back on terms with the leaders. On Sunday he'd do the same again, taking stage win after stage win to bring himself back into contention and score valuable points – sixth position cemented his second place overall in the drivers' championship.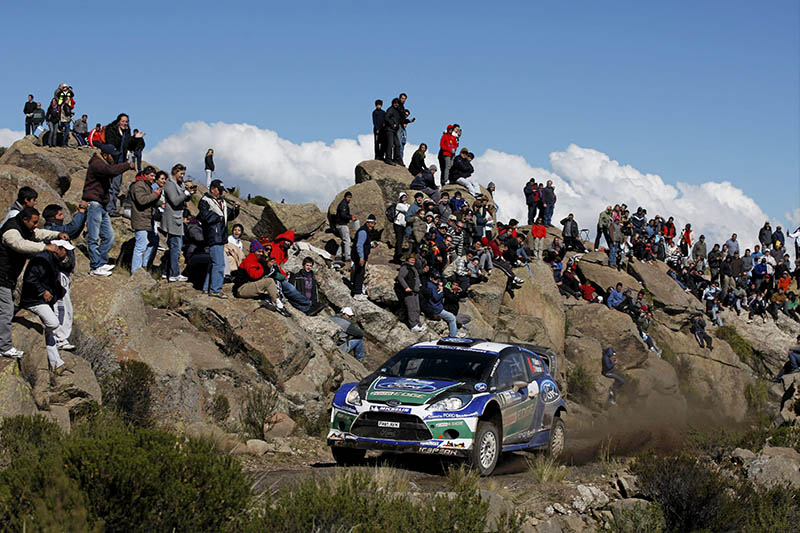 His result also meant that Ford set a new record for consecutive points finishes: factory Blue Oval drivers have now scored points in the last 150 WRC events, which goes back to Rallye Monte Carlo in 2002.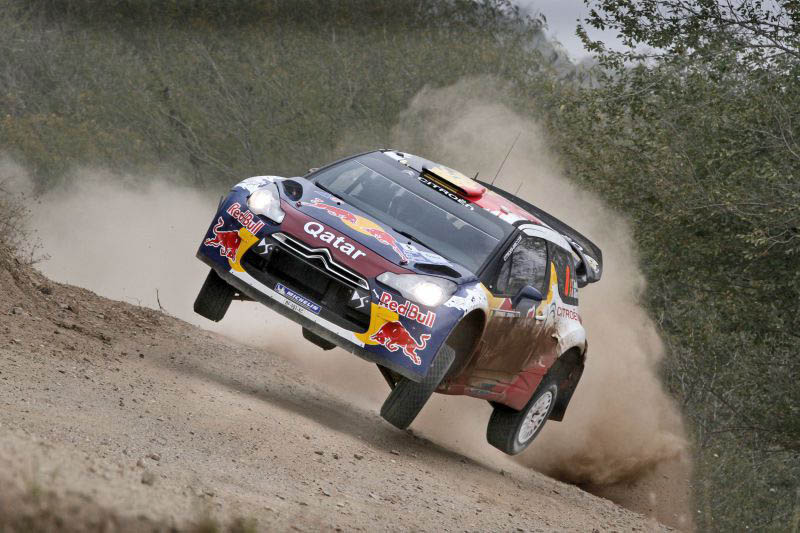 Thierry Neuville, part of Citroën's junior team, was another driver to put in a great recovery: he came back to an excellent fifth place overall after crashing on SS5 (he rejoined under the Rally2 regulations), with his team-mate Nasser Al-Attiyah in ninth.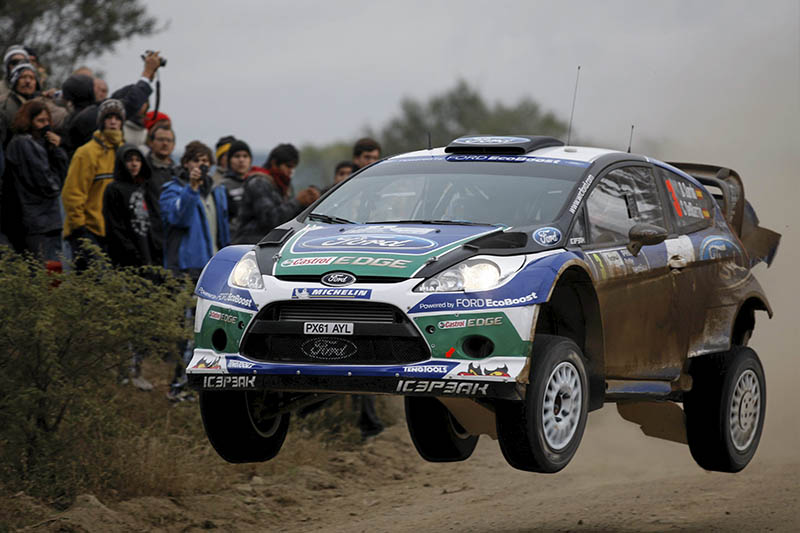 Dani Sordo's one-off appearance in a Fiesta (he was subbing for an injured Jari-Matti Latvala) was going well until a problem on the very final stage dropped him out. A frustrating end after a great performance. The suspension travel on his Fiesta gives you some idea of the ferocity of the Argentinian stages.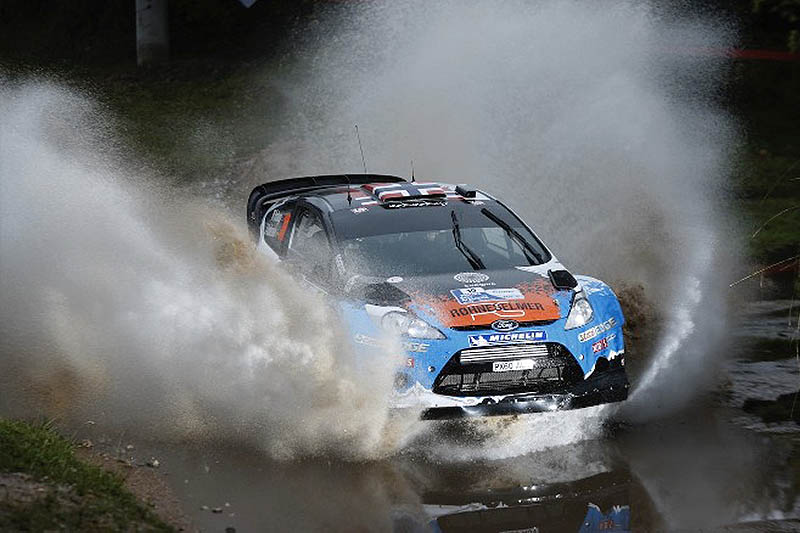 Sordo's problem gifted Mads Ostberg's Fiesta the final podium position and with Martin Prokop in fourth at least Ford salvaged something against the Citroën steamroller.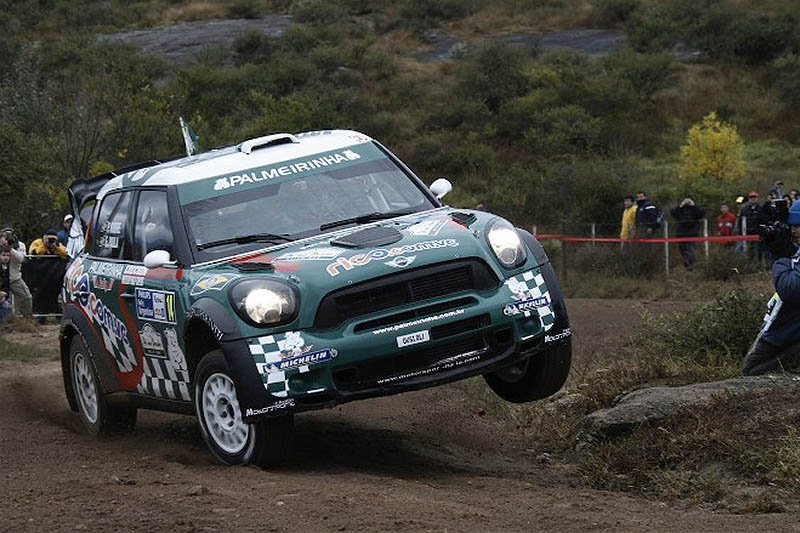 Mini again endured a horrible event: both of the John Cooper Works Minis failed to complete the 17th stage, with Paulo Nobre stopped thanks to a broken wheel and Armindo Araujo off with broken steering.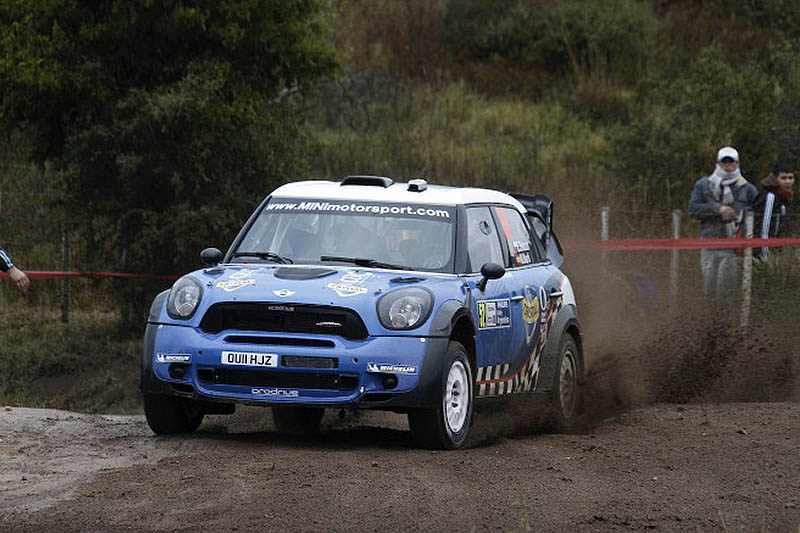 A positive was that Ex-Formula 1 driver Eliseo Salazar piloted a Mini to 12th overall in a Prodrive-run car. In the process the 57-year-old Chilean driver set a new Guiness World Record as the first driver to contest the Dakar, Indianapolis 500, Le Mans 24 Hours, Monaco GP and a round of the WRC. Quite a feat! Perhaps a target for Kimi Raikkonen?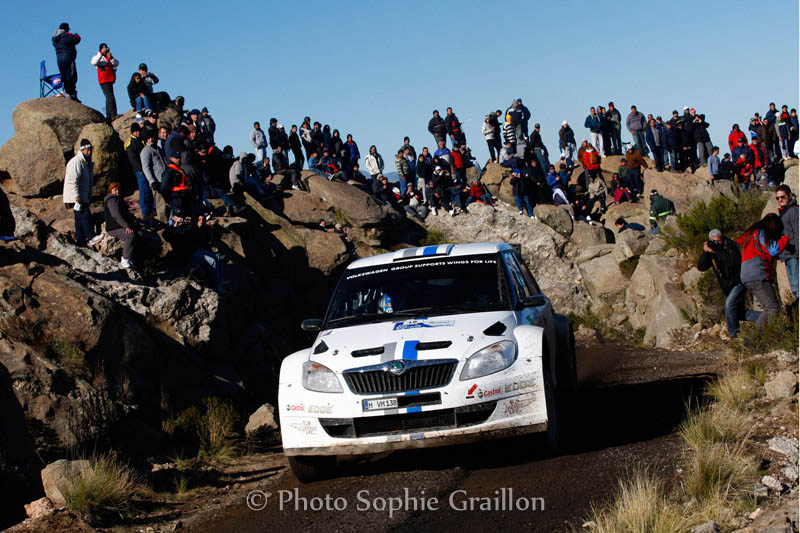 Sébastien Ogier again showed off his prodigious talent and what he can do even in an S2000 car – and he was backed up by the sister Skoda Fabia of IRC champion Andreas Mikkelsen. Both cars were fighting in the top 10 overall until Mikkelsen sustained suspension damage, and Ogier only missed a top-six finish when a recovering Solberg battled past him. The next WRC round is the Acropolis Rally in Greece, in one month's time.
Rally Argentina Result:

1: Sébastien Loeb (Citroën DS3) 5h34m38s
2: Mikko Hirvonen (Citroën DS3) +15.2s
3: Mads Ostberg (Adapta Ford Fiesta RS) +3m10.4s
4: Martin Prokop (Czech National Team Ford Fiesta RS) +9m45.3s
5: Thierry Neuville (Citroën Junior Team DS3) +11m17.6s
2012 WRC standings after Round Five:
1: Sébastien Loeb 91 points
2: Petter Solberg 73
3: Mikko Hirvonen 70
4: Mads Ostberg 68
5: Evgeny Novikov 43
Jonathan Moore