We have gone through quite a vast selection of pictures from this year's Mooneyes Street Car Nationals in Odaiba, certainly one of the most unique hot rod and custom gatherings in the world. Here are ten desktops of what I think best represents what the show is about…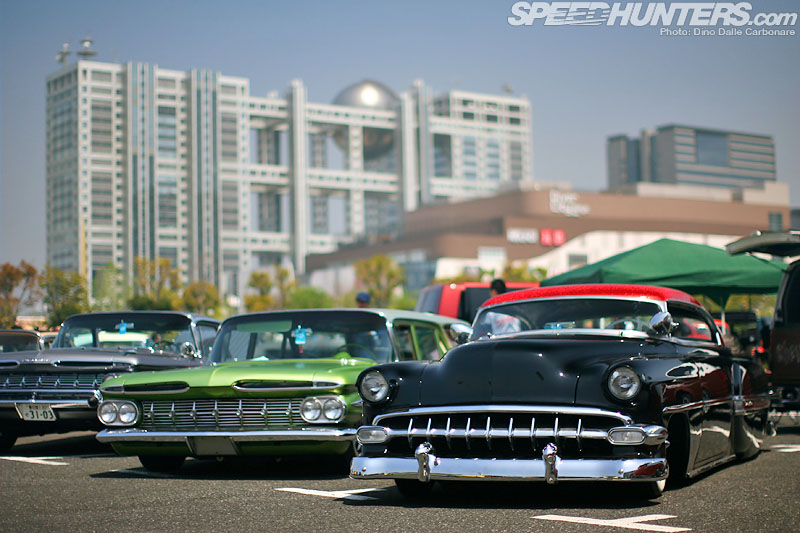 …from images fusing customized classic American rides with the unlikely backdrop of Tokyo's Odaiba neighborhood…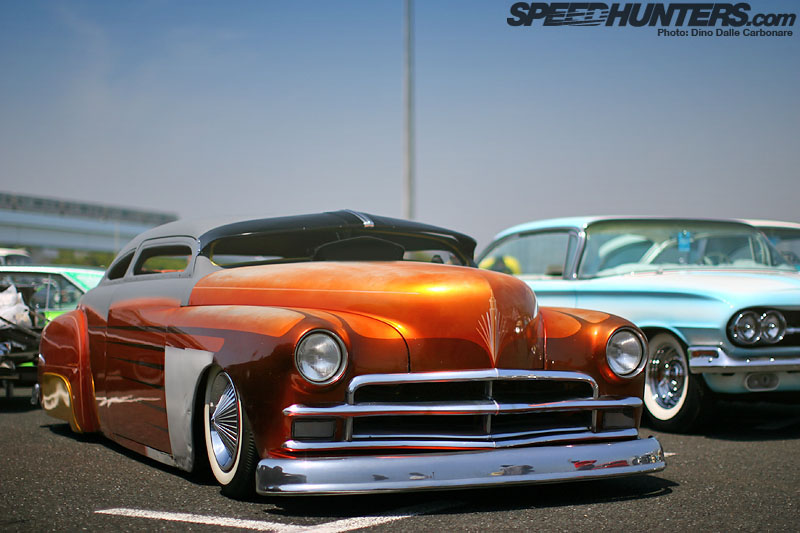 …to my favorite cars of the show that time and time again I found myself going back to for a more detailed look.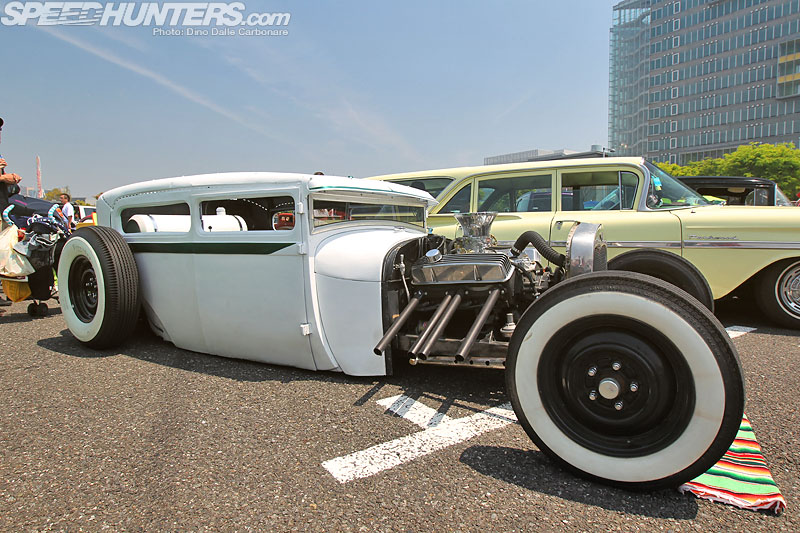 So scroll down to the bottom of this post and download what you like.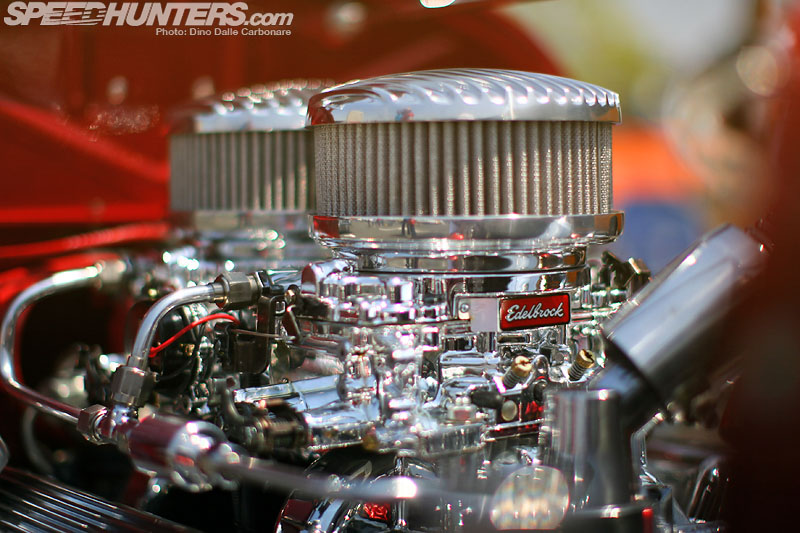 This scene is all about the details so I've included a shot of these chromed up Edelbrok carbs…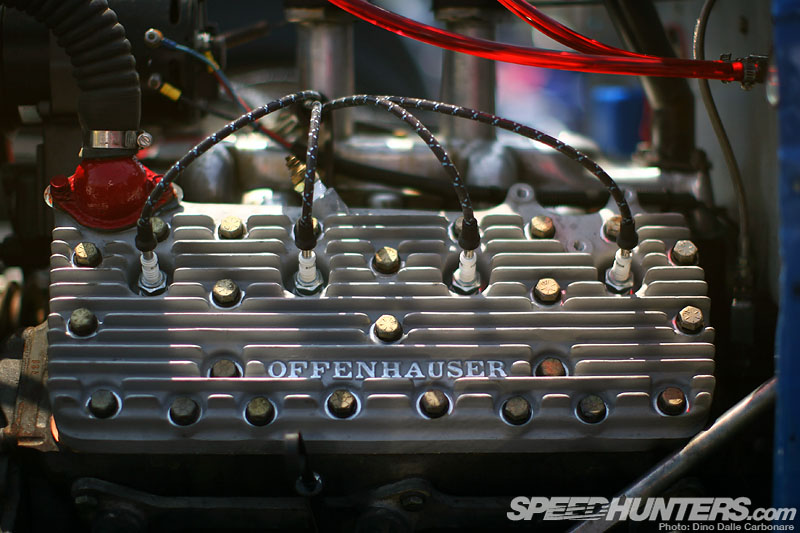 …and Offenhauser engine.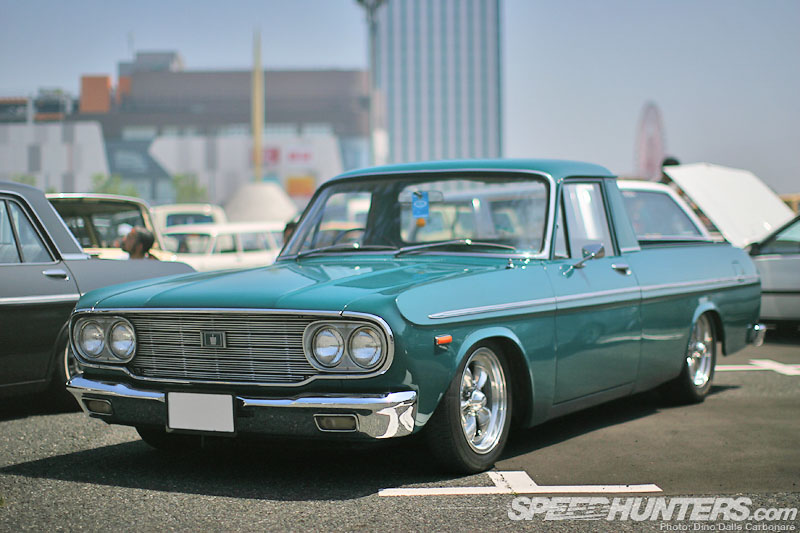 Mooneyes Japan is as much about the Amercian rides as it is about the domestic classics like this Toyota Crown pick-up from 1975.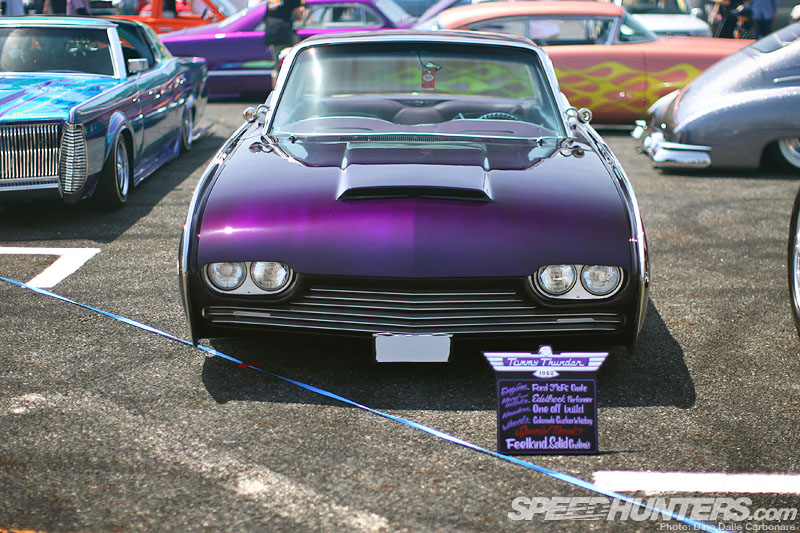 One of the Tommy Thunder of course!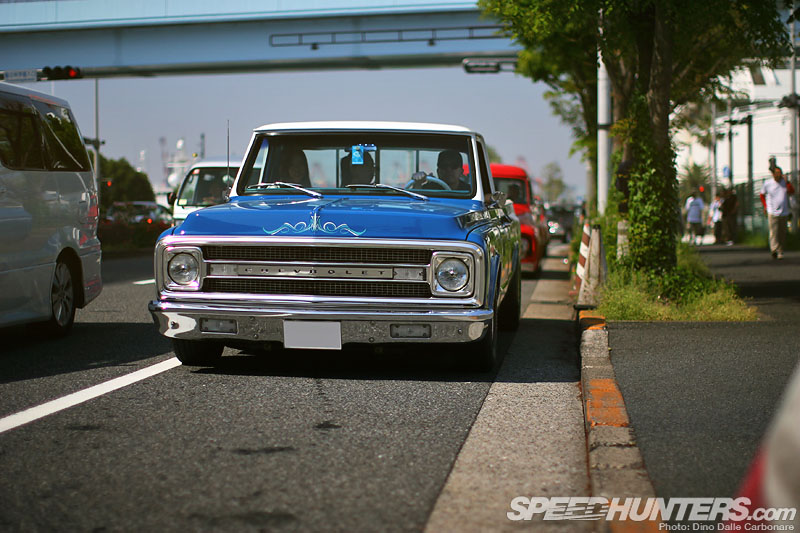 The best things about the show is checking all the cars & trucks rolling in like this Chevy pick up waiting in line outside the show's venue.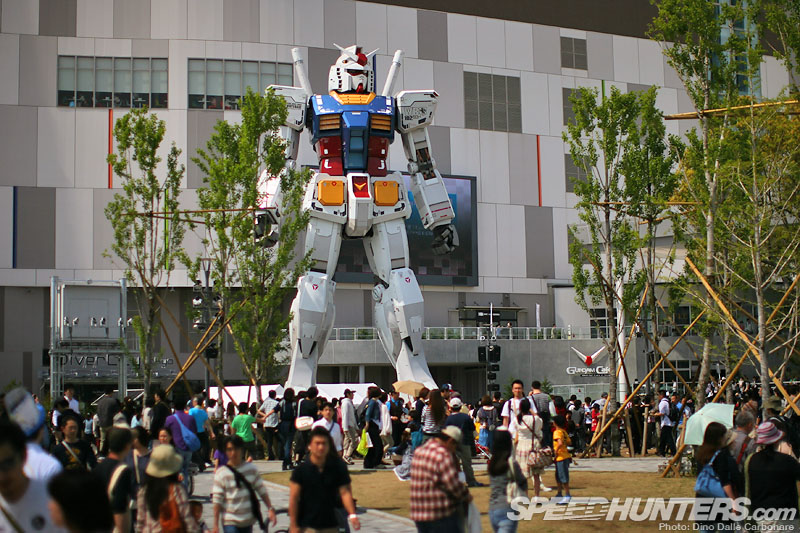 And to finish up, something not car related, but so impossibly Japanese I just had to include it. Download away!
Mooneyes 2012 coverage on Speedhunters
-Dino Dalle Carbonare
---
---
---