In the lead up to the N24, Toyota's own Gazoo Racing/GRMN has just unveiled the "GRMN Sports FR Concept". While the typically Japanese sounding name doesn't explain much, this factory-tuned GT86 is sure to get the enthusiast community buzzing.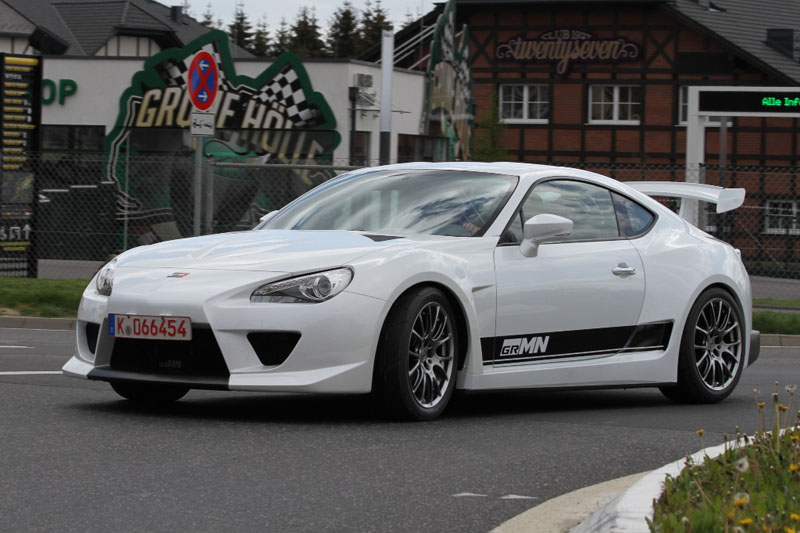 For starters the GRMN project 86 is equipped with some very aggressive body work. There are new front and rear bumpers, side skirts – and most dramatically, widened front and rear fenders.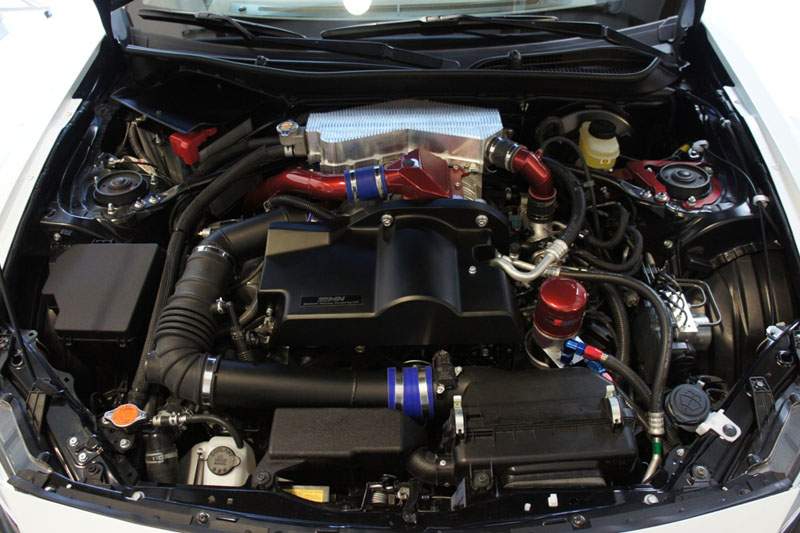 The real story though is under the hood, where the 86's flat four has been equipped with both a supercharger and a turbocharger. There's been a lot of debate on whether or not a factory force induction 86 is coming down the line, but this concept definitely hints at that possibility.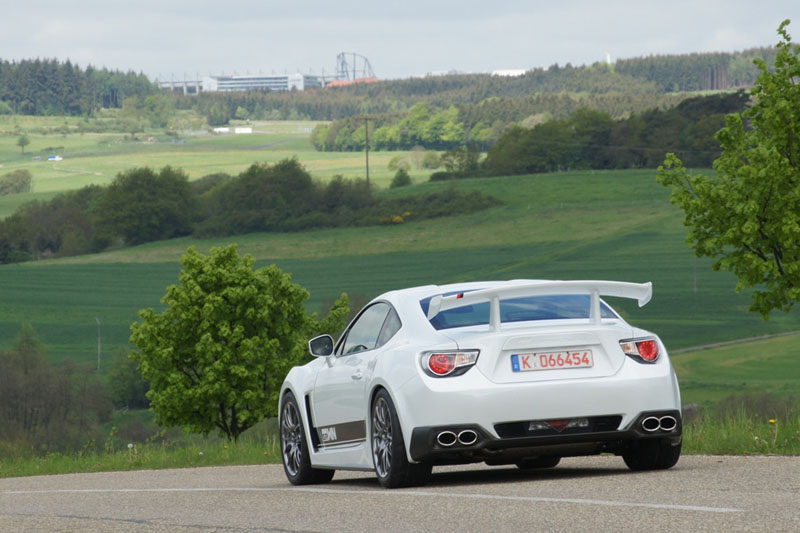 With the supercharger and the turbocharger the GRMN 86 makes 320hp, a solid 120hp jump over the stock naturally aspirated version.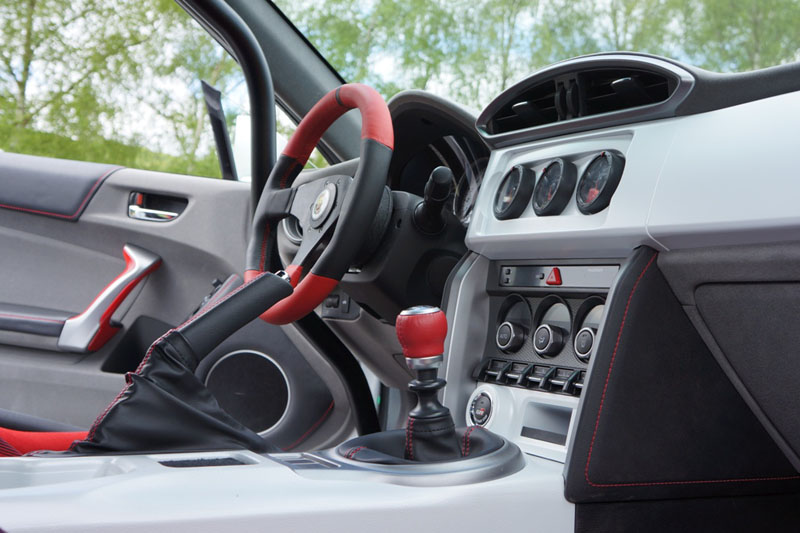 The interior features bucket seats, a full roll cage, and a very tiny looking steering wheel among other things.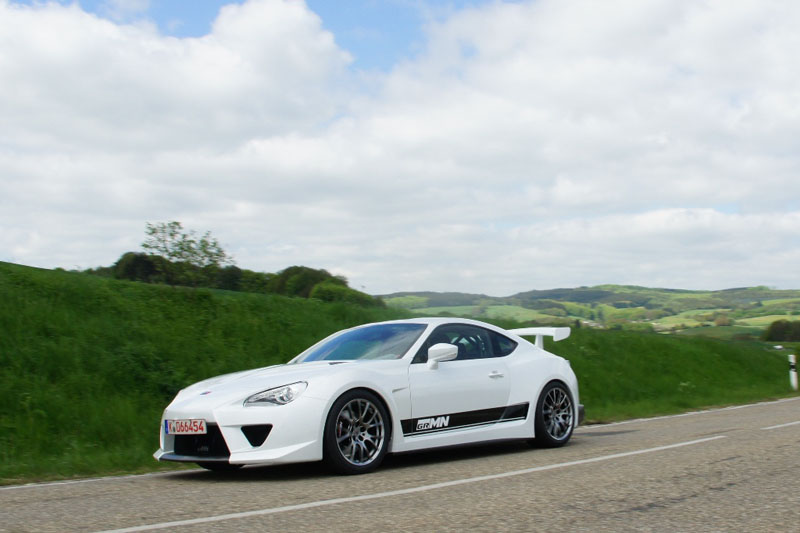 To help balance out the extra power, the 86 has also been equipped with staggered 18″ wheels and tires with enlarged brakes and a GRMN-tuned suspension.
There's no word on how much of this stuff will make it to production, but hopefully we'll be hearing more soon.
-Mike Garrett