While some of our team are busy bringing you live updates from the world's most grueling endurance race, the Nurbugring 24 hours, I couldn't possibly have a more different kind of coverage lined up for you from Japan. You won't find any purposely built race cars here, this is where coolness rides supreme, where a variety of styles meet for a day of appreciation – welcome to Hellaflush Kansai.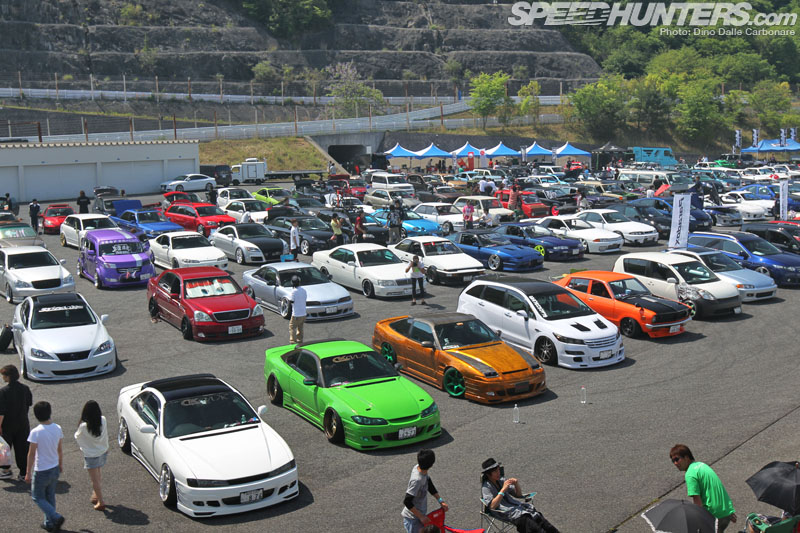 After the great success of last year's Hellaflush Japan gathering in Fuji Speedway, Mark Arcenal and the Fatlace crew knew that there was far more to explore in the ever expanding world of Japanese car culture. So by organizing the event at Central Circuit, located just south of Kobe in Hyogo Prefecture, they were able to attract a great deal of cars that due to distance were unable to attend last year's meeting. The turnout, as you will see, was quite impressive.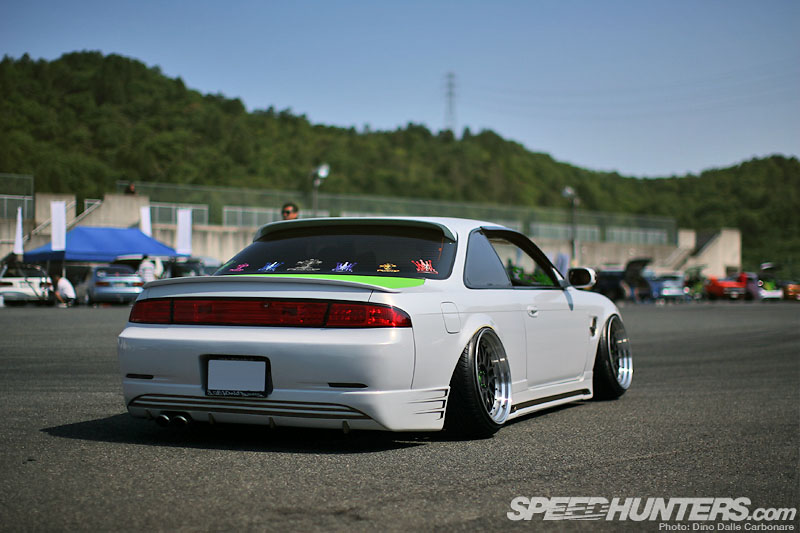 It was a long eight-hour drive from Tokyo, but when I pulled into the paddock at Central I knew it had been worth it. I'll give you a quick taste of what is to come, fresh rides like this 326 Power S14 Silvia…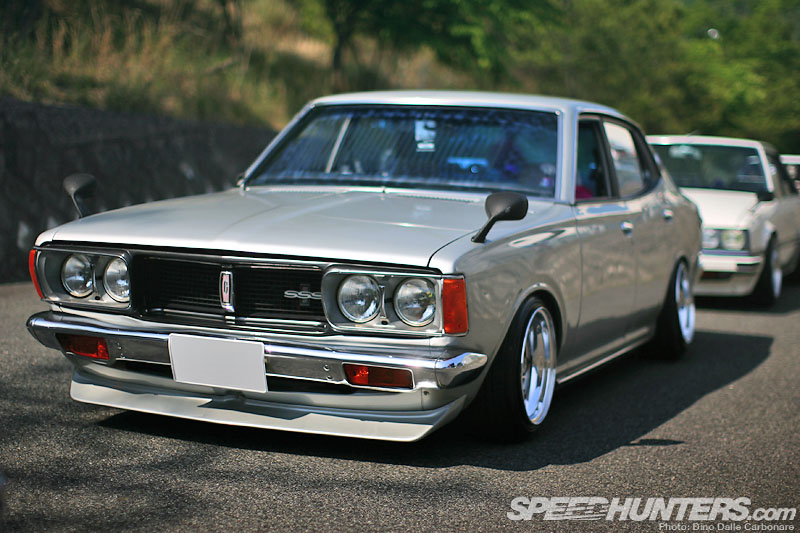 …and this stunning 610 Bluebird-U…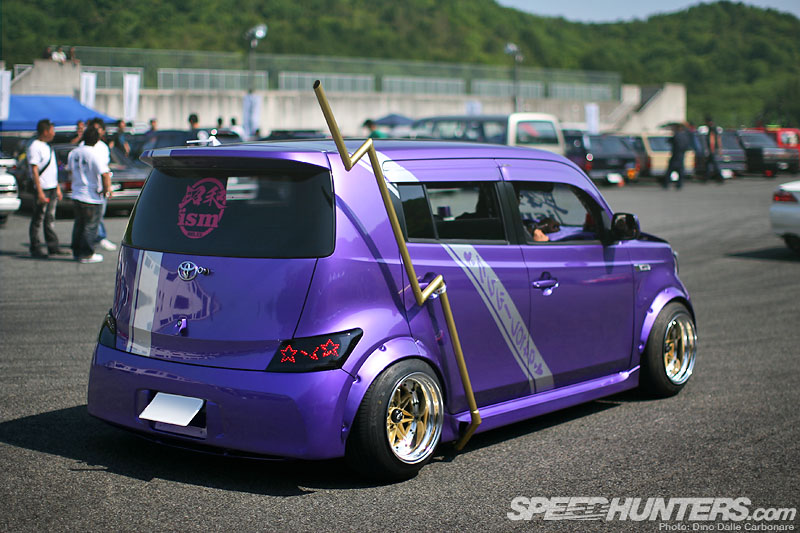 …not to mention impossibly Japanese rides like this Toyota bB on Equips and sporting a bosozoku side exit exhaust.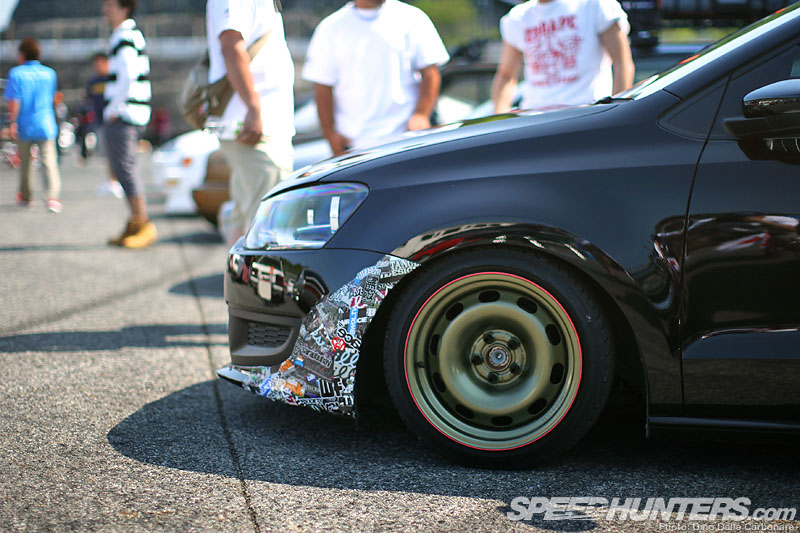 Much like in fashion, there is a continuous evolution of cultures in the Japanese car scene, an ongoing experimentation, mix and amalgamation of what years ago may have been very defined styles.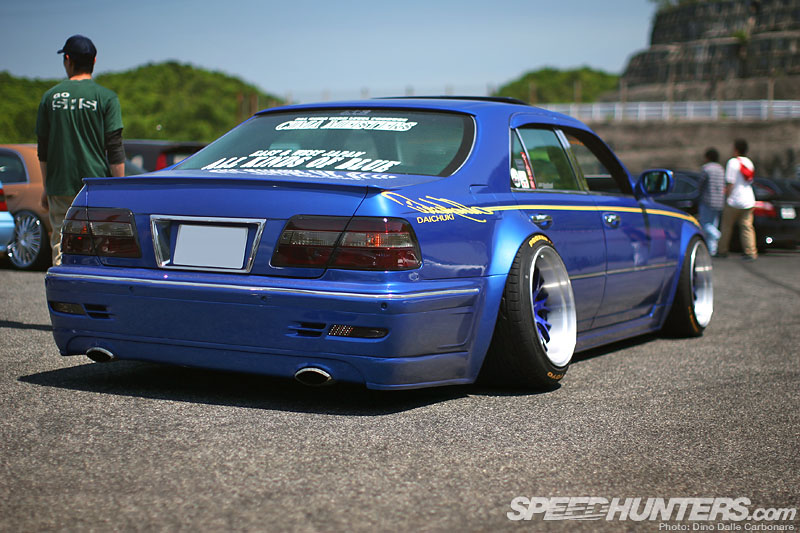 The Bee Dragon Cima is the perfect example, a side of VIP tuning that has branded off on its own tangent. You can expect to see this car in a lot more detail in an upcoming feature…but more on that soon.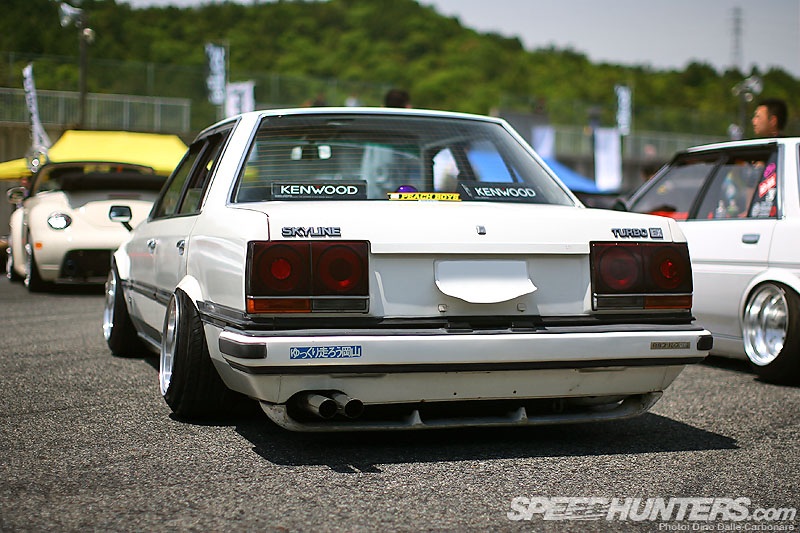 There is no doubt that enthusiasts like to do things a little more exuberantly down south. Kansai is indeed a great place to soak in some of the best and most unique car culture that Japan has to offer.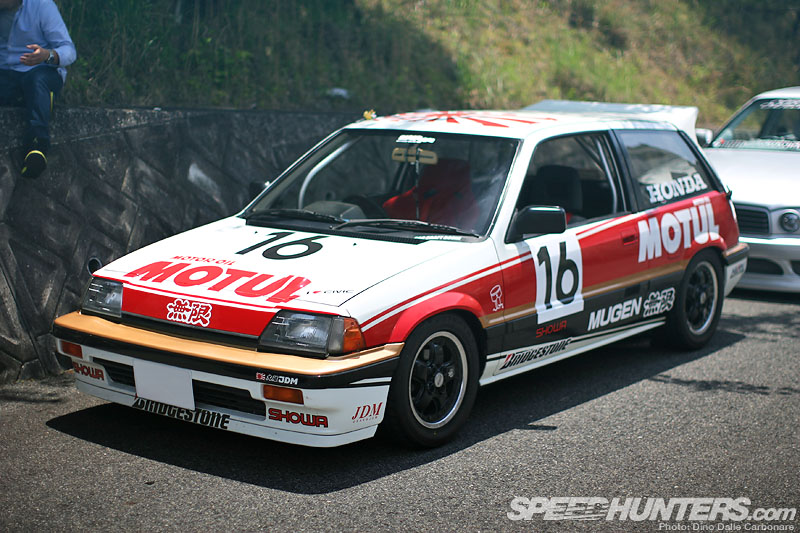 How can we forget the famous Osaka Kanjo racers, it may have all but died down these days, but it has left behind its own much respected way of doing things for Honda enthusiasts.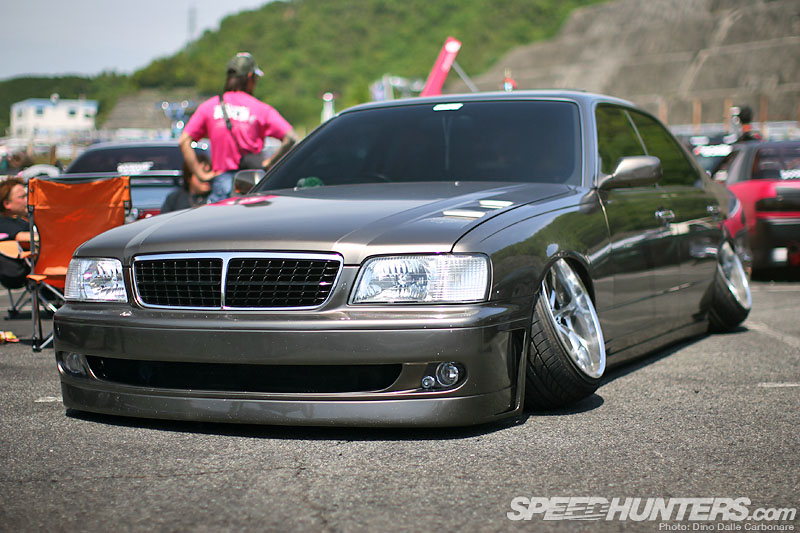 VIP has some curious interpretations and it was cool to see a few cars sporting the "you either love it or hate it" onikyan….or devil camber.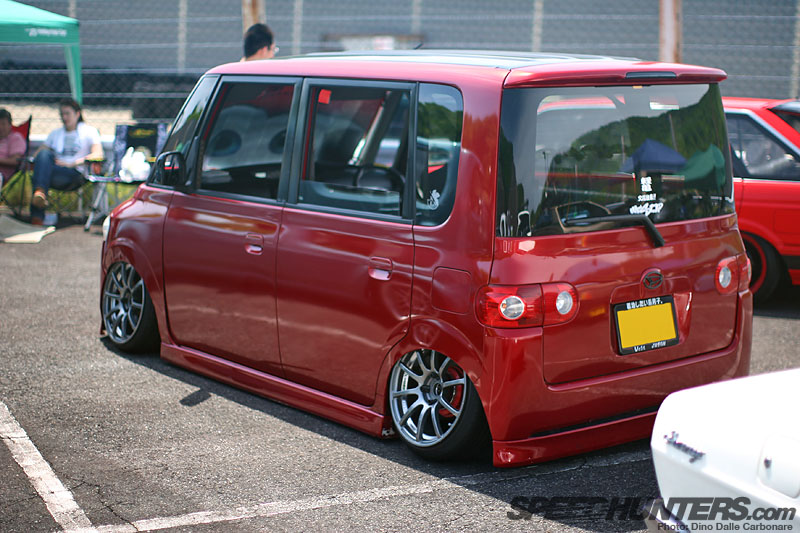 Kei-cars weren't forgotten of course.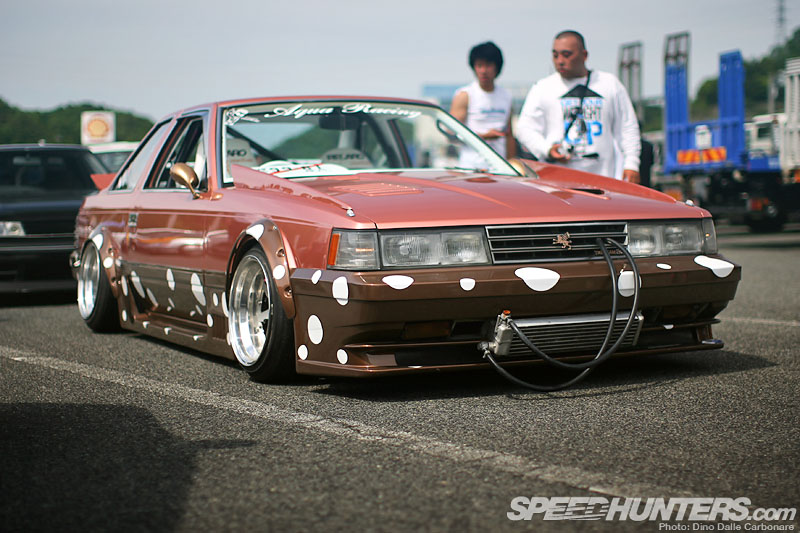 I even ran across a couple of bosozoku cars that were participating in a drag event on the main circuit.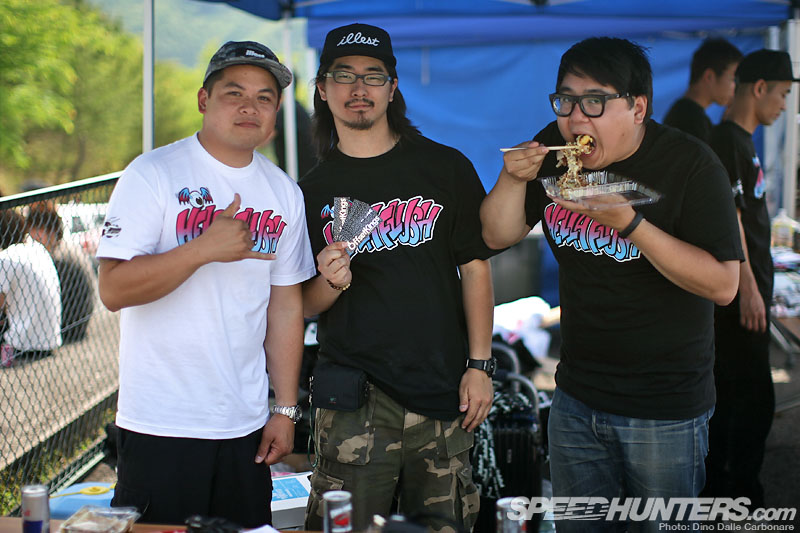 Mark and his crew were busy all day trying to keep things running smoothly but were faced with an unexpected number of spectators that, due to lack of parking space, had to line up for hours outside the circuit. At one point I headed outside on the street to check how the situation was going…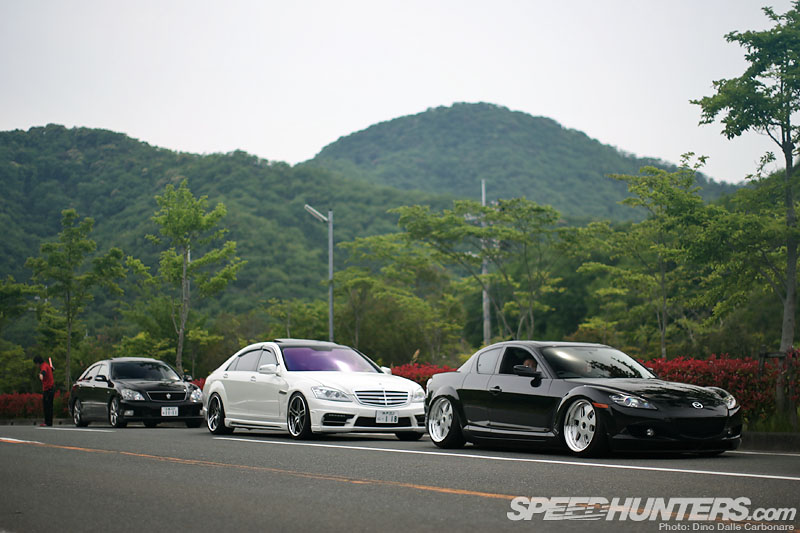 …and was confronted even more great cars of every type. Like most events in Japan…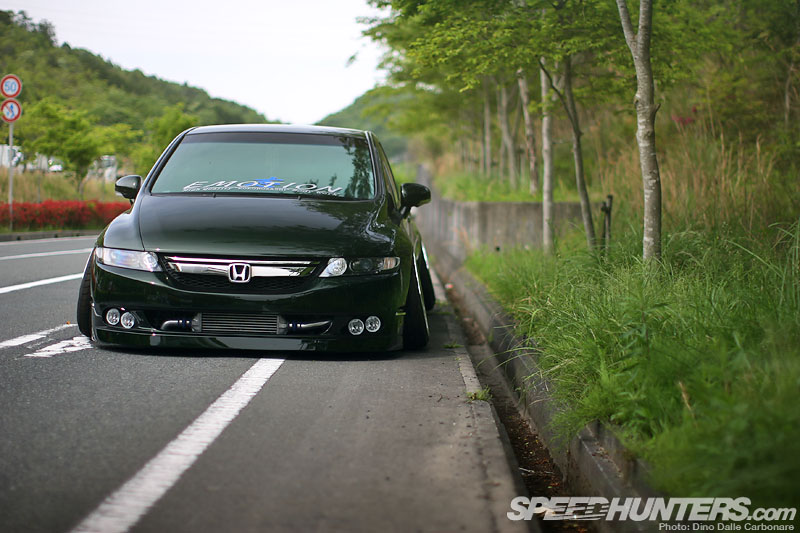 …the parking lots are nothing short of mind-blowing…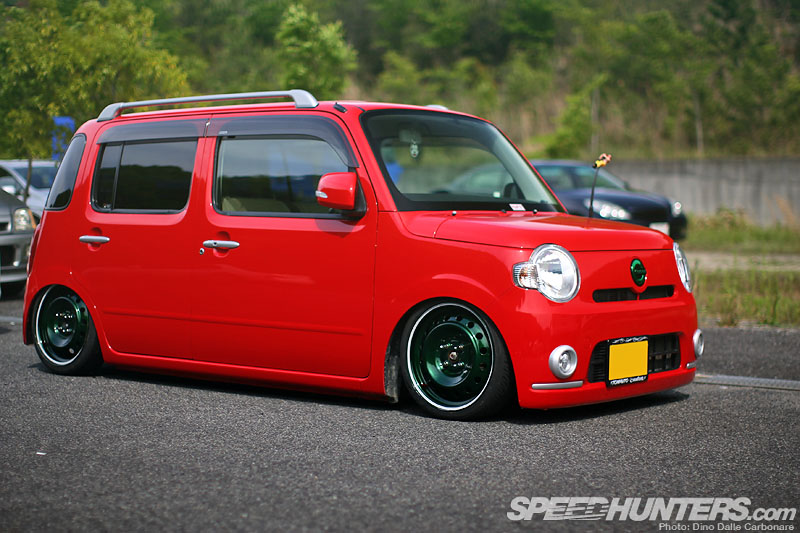 …so of course I stayed out there and walked around for a bit. That's where I came across this Daihatsu Mira Cocoa slammed onto some green steel wheels.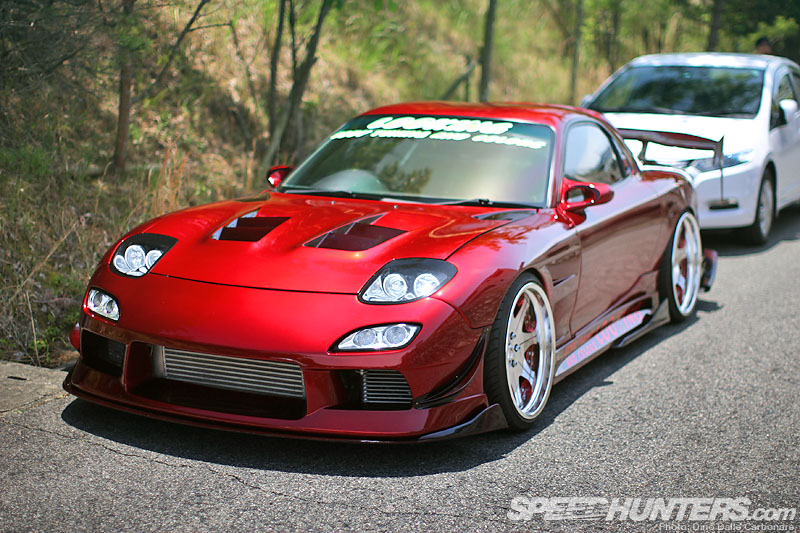 It was cool seeing the Looking FD3S at the event too, its painstakingly applied coat of candy red shining away under the sun.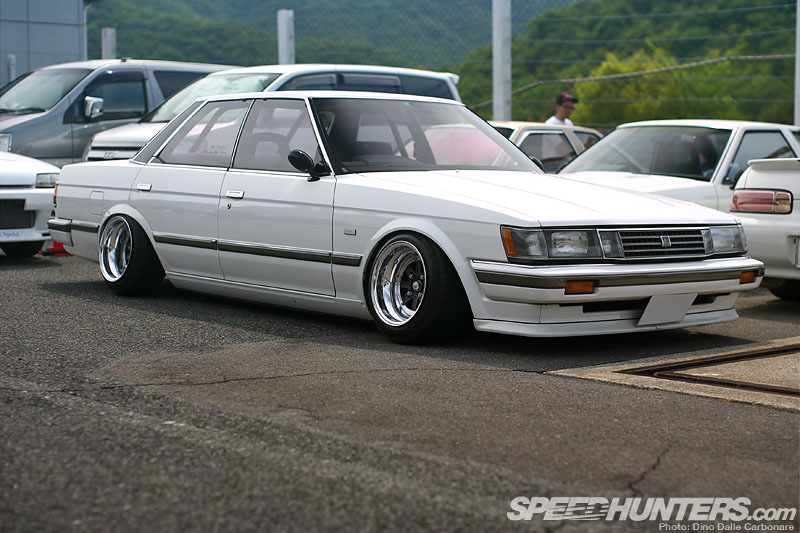 So no matter if you are into vintage cars, drift cars, exotics, imports, USDM, vans, wagons, or angular rides like this eighties Toyota Mark II…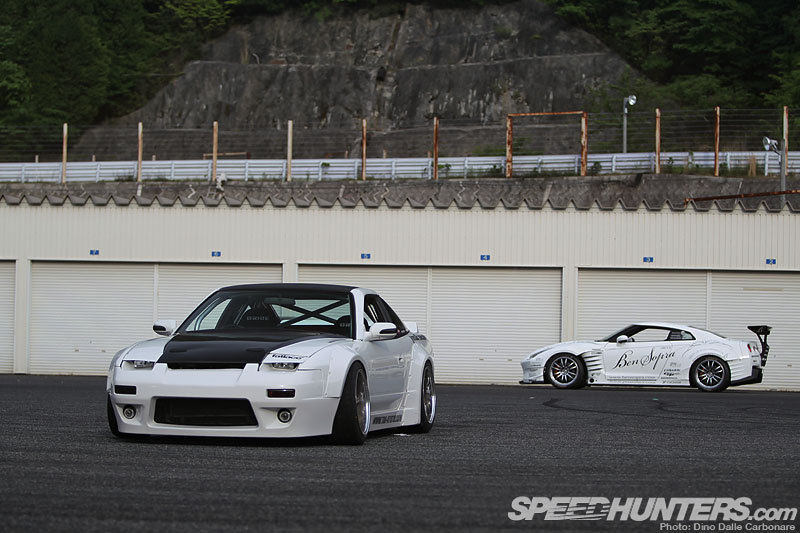 …there will be plenty for all to see. I'll leave you with this image of the Rocket Bunny 6666 Customs 180SX and Ben Sopra GT-R. Stay tuned for a lot more from Hellaflush Kansai!
-Dino Dalle Carbonare