Heading to the Shelby Reunion, I expected to see all sorts of Shelby Cobras and G.T.350s running around the Pomona Road Course. What I wasn't expecting to see were vintage stock cars. As I walked through the paddock and saw this Ford Torino Talladega prepping for action, I huge smile across my face.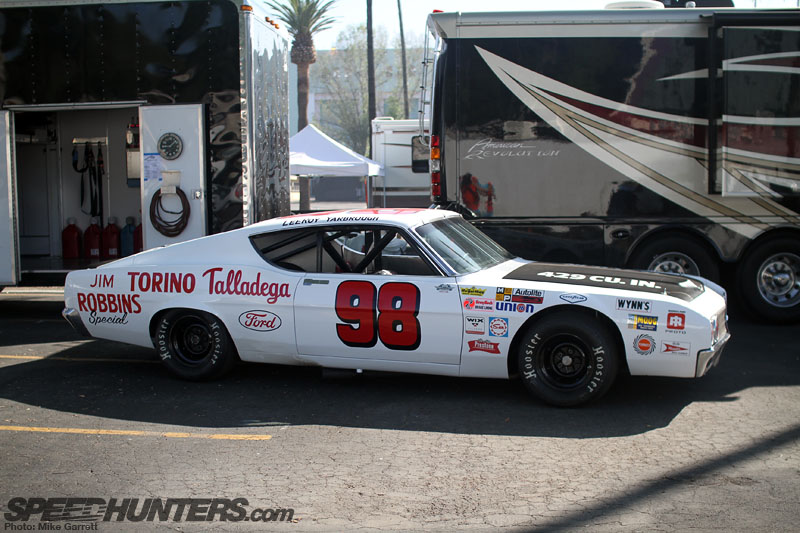 You can't go wrong with any stock car from the '60s and '70s, but Ford's Talladega has to be one of the greatest. Named after the famous superspeedway in Alabama, the Talladega was an aerodynamically enhanced version of the Torino that Ford introduced in 1969.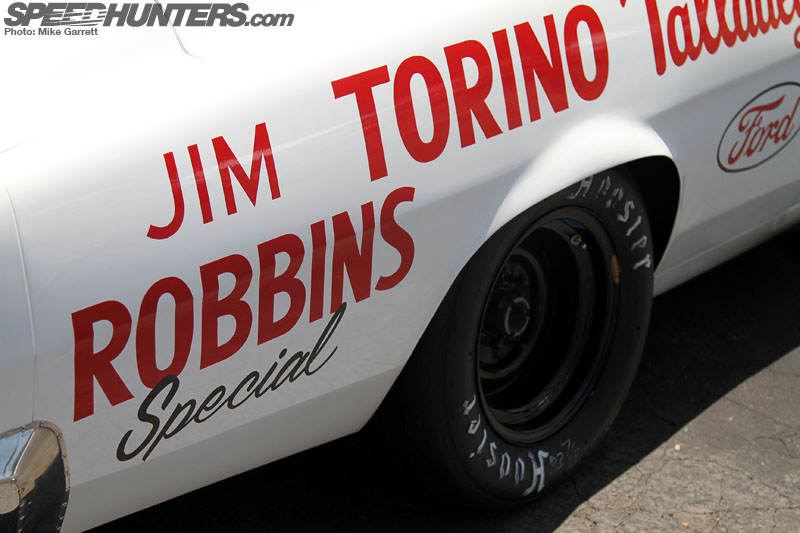 This particular Talladega is the #98 car, as driven by LeeRoy Yarbrough. I couldn't determine whether or not it's an original competition car from '69, but if not it's one hell of a recreation.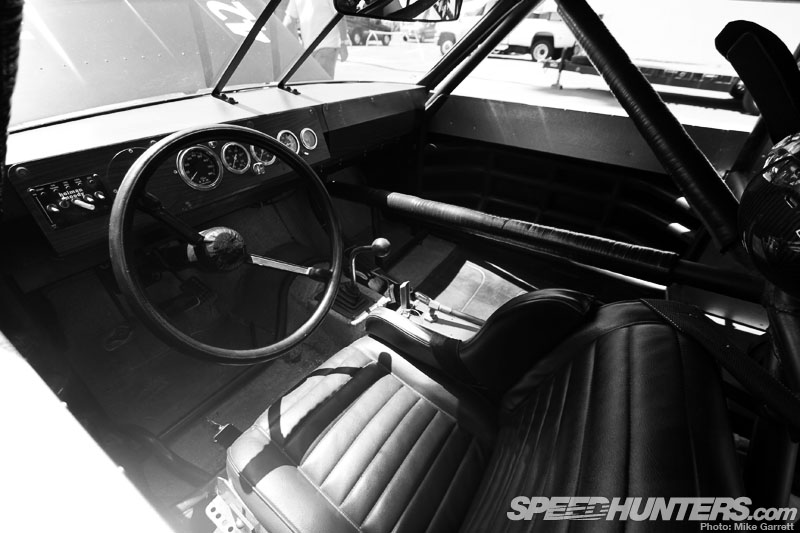 The NASCAR interior as it was in the late '60s. By this point stock cars had already started to diverge from their production roots, but still very much "stock" when compared to today's cars.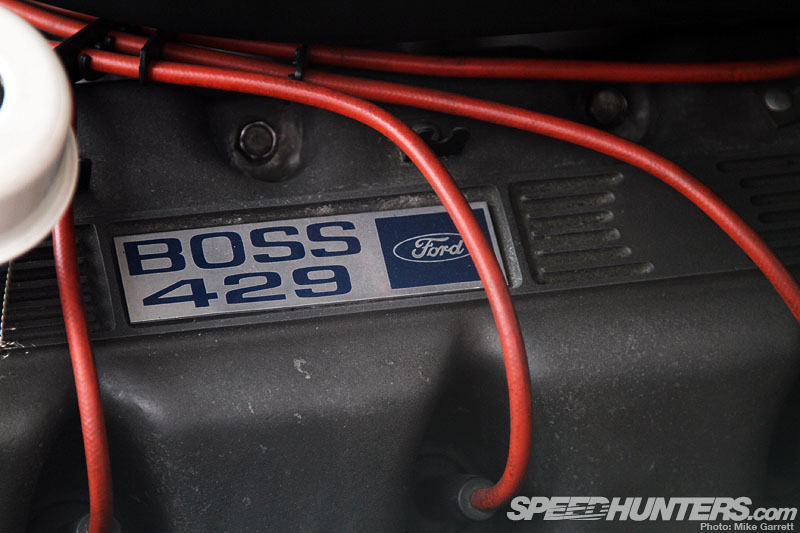 Under the hood is Ford's thumping Boss 429. Although it became famous when Ford dropped it in the Mustang, the "semi-hemi" Boss 429 motor was designed specifically for NASCAR use and found its way into the Mustang thanks to homologation rules.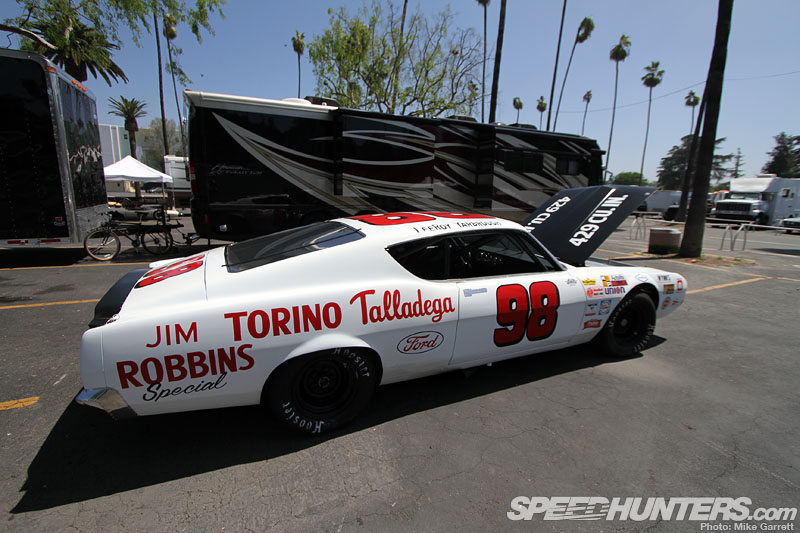 NASCAR will probably never return to the days of true "stock car" racing, but thanks to cars like this one the younger generation can still experience what it was like back in the glory days.
-Mike Garrett