Peter Brock and BRE made a legend out of the humble little Datsun 510 when they dominated the SCCA Trans Am series with the car in the early 1970s.
BRE's history with the 510 actually goes back even earlier to 1969 when Brock and company put the Datsun to work in the famous Baja 1000 off-road race.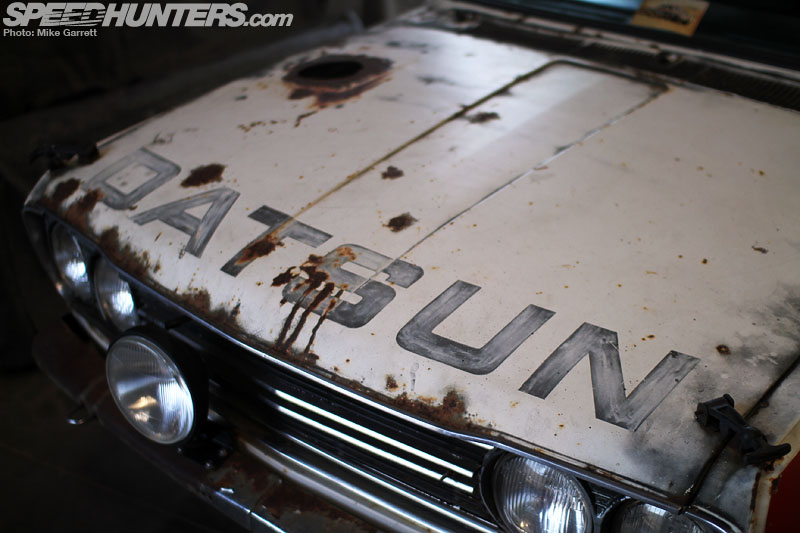 By 1969 BRE had already established a good relationship with Datsun in SCCA racing and Brock had even campaigned a Datsun truck in the 1967 Baja event. For '69 the team went all out at Baja with a group of three 510s from the Nissan works program in Japan. The 510 you see here is one of those three cars, preserved in unrestored condition at BRE's new shop.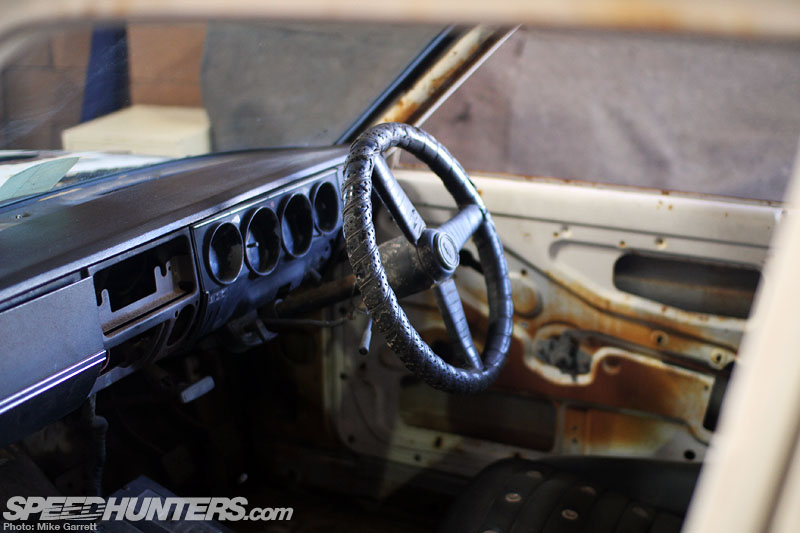 Of course being prepared by Nissan's works operation in Japan the car isn't technically a Datsun 510 but a RHD Nissan Bluebird SSS – very similar to the cars that ran the African Safari Rally.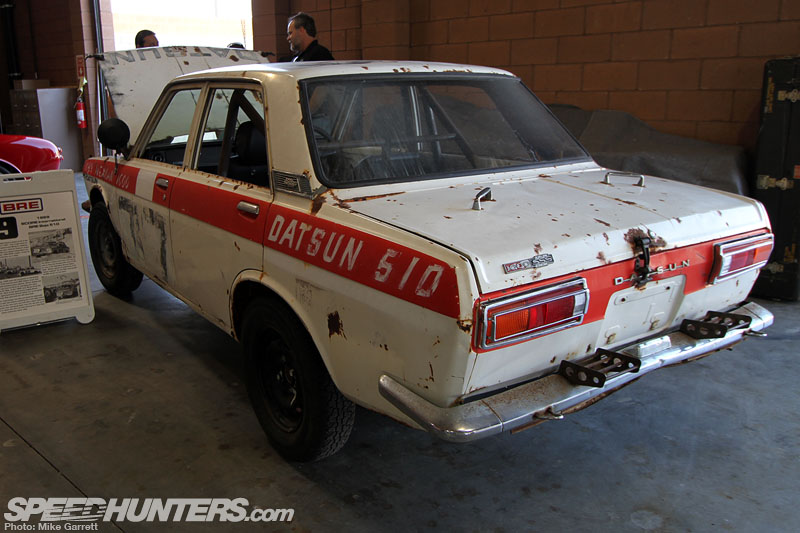 Although the 510s proved to be very fast over the course of the rally, they were hampered by problems with the struts. Thanks to the help of the Nissan mechanics from Japan, the cars were repaired along the way and Peter Brock's own 510 finished fourth.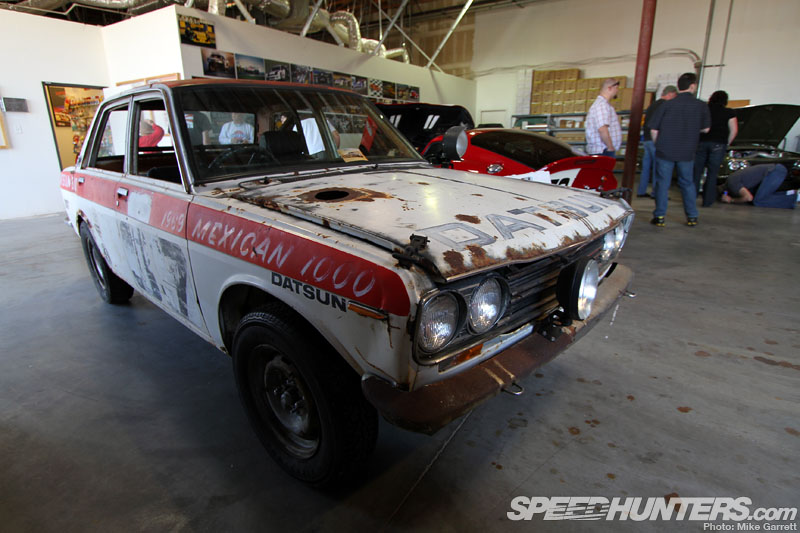 I just love the fact the car is completely in original condition. Then again it's almost sacrilegious to "restore" a veteran rally machine like this one.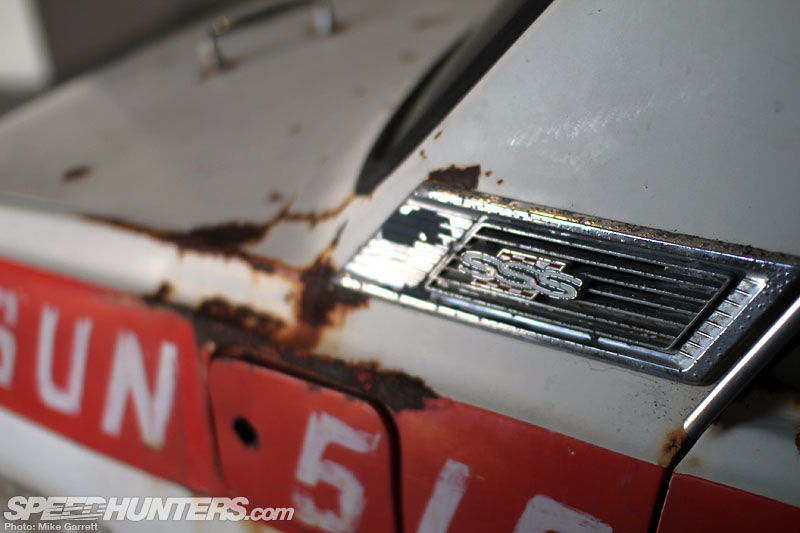 The body damage, rust and and grit are very much part of its core.
Hope you guys enjoyed this quick slice of BRE and Datsun history.
-Mike Garrett