When Rod confirmed that I'd be covering a couple of Berg Cup events this year, my first hope was to find Werner Weiss' Zakspeed Escort. As it turned out, it was one of the first cars I happened upon, it's distinct rear wing just sticking slightly out the back of its trailer.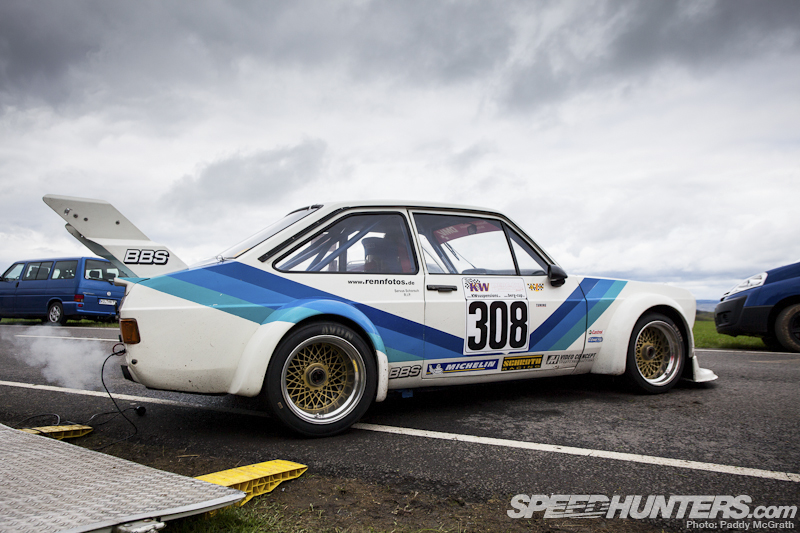 It's a really special car this, regardless of your affiliations. It was originally built by Zakspeed to compete in the Deutsche Rennsport Meisterschaft (DRM) series, before they retired it. It's usually around this part where a famous race car would be garaged / stored for the rest of its life or put on display in a museum. Thankfully, Werner Weiss decided differently and has been competing in it since …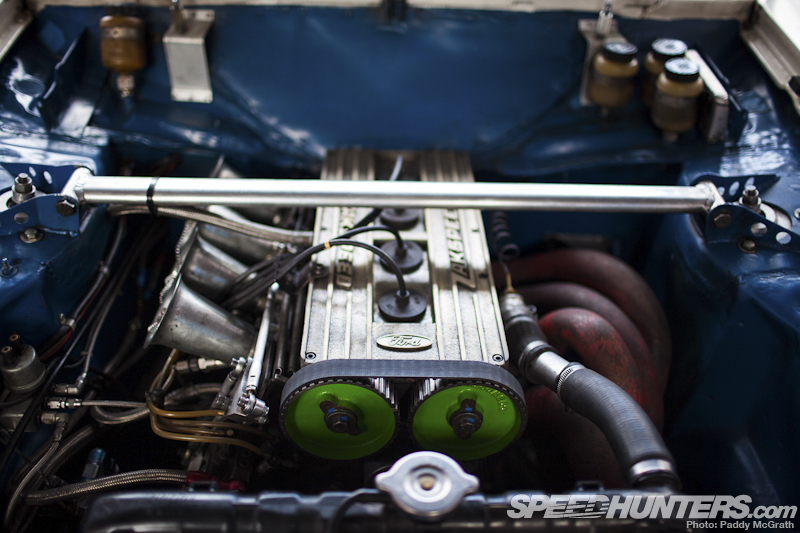 At the heart of this Escort is a two litre BDG motor (of the BDA family of engines) with a Bosch mechanical injection system. Figures of around 260BHP & 9,500RPM wouldn't be too far off the mark.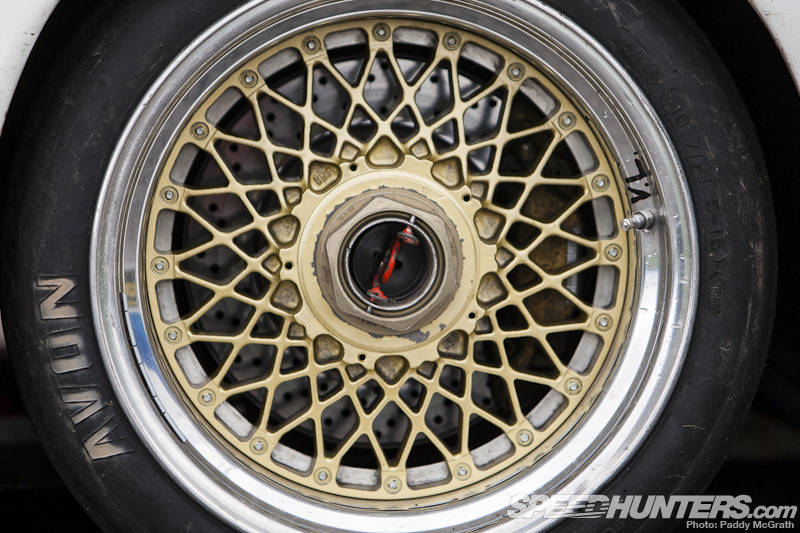 Wide BBS wheels wrapped in fat Avon slicks are only just a part of thoroughly impressive car.
You may think that 260BHP isn't really a lot of power, especially by modern standards. But consider that the Escorts are exceptionally light, it's naturally aspirated power with immediate throttle response and it's only going to two wheels. Add to that an exceptional handling setup and you'll fast realize that this is using every single horsepower available without any waste. I think it's the first Escort video I've seen where the car never travels sideways once …
–