Okay, I'll admit that this may not be the cleanest car we've ever spotlighted, but it certainly has its charm. For those of you unfamiliar with the Talbot Sunbeam, it's a small three door and rear wheel drive hatch which briefly lived in Europe during the late seventies and early eighties. The Sunbeam Lotus edition, which is what this car was originally, was the hot hatch version and featured a 2.2 Lotus 16valve slant 4 engine in the standard production car. The Talbot Sunbeam Lotus won Talbot the World Rally Constructors title in 1981, so it was no slouch and had a proven racing pedigree.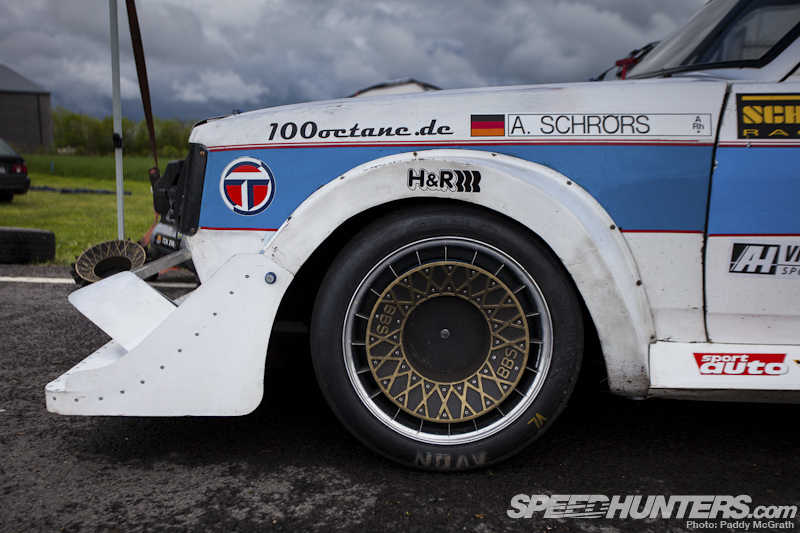 The Sunbeam wound up production in 1981/82, so there was never a Group B version. If the car had survived long enough, I'd like to think that this is what their Group B version would look like.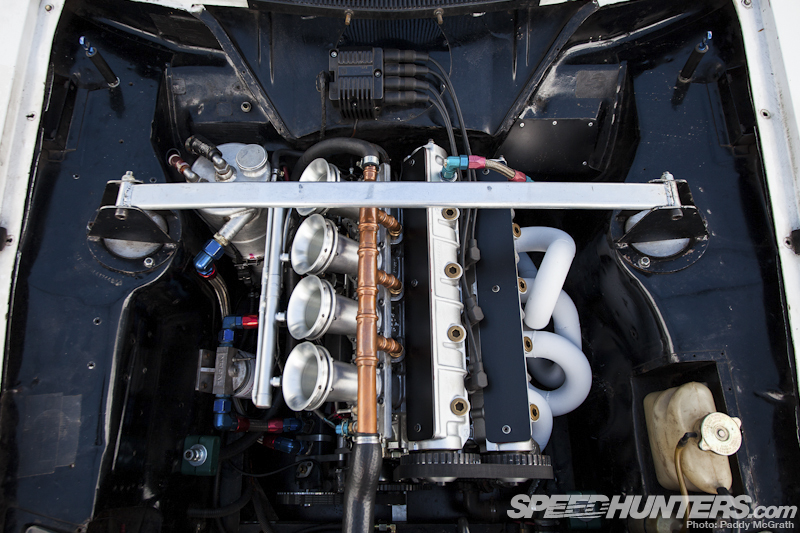 Retaining the original Lotus 2.2 Slant 4, but shortening the stroke to reduce capacity to two litres and in-turn increasing the rev limit to 10,000RPM along with a dry sump system. It makes the sort of noises that make children cry. This is of course a good thing. When completely standard, these engines made around 150BHP, so one can only guess what power it's laying down these days.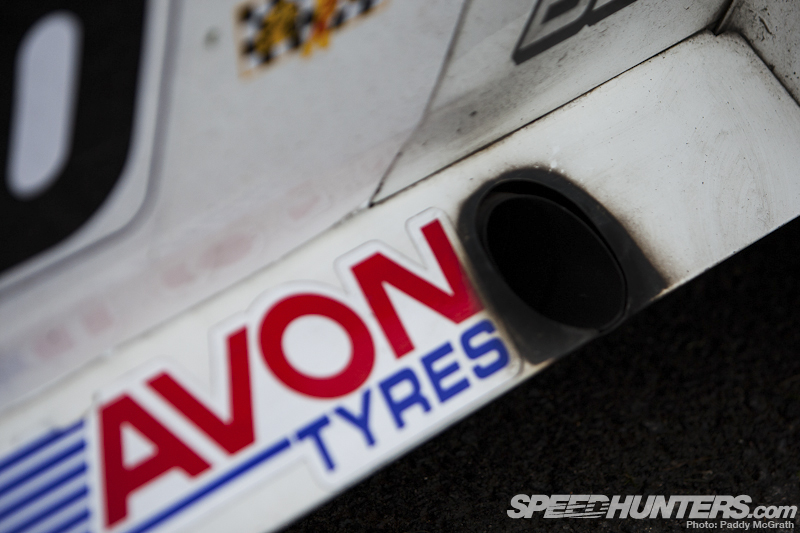 Those sweet smelling exhaust gases exit through the driver's side skirt.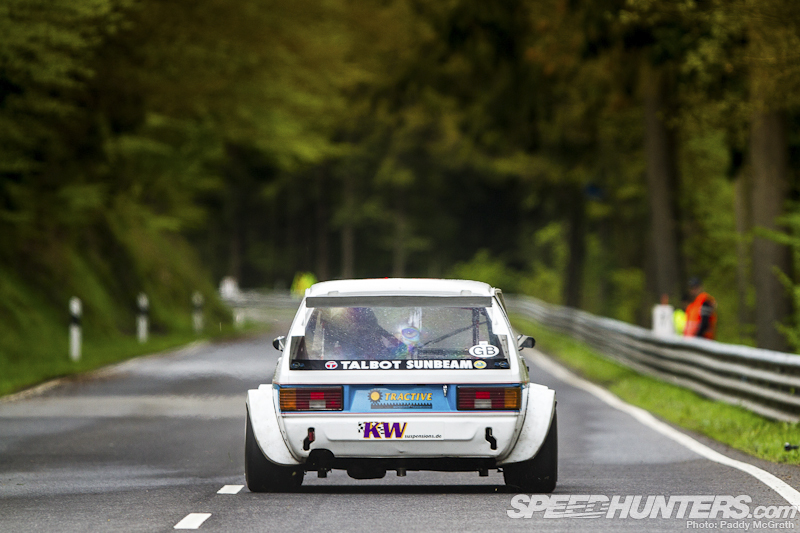 The power is sent to the rear wheels care of a Tractive sequential gearbox with paddle shift.
Painted in the Works Talbot colours, I couldn't help but smile every single time I saw this car. Incroyable.
–