I can't imagine too many places in the world where an entire town (and most of its surrounding areas) could be entirely taken over for a weekend of high octane mayhem. When I arrived on the Friday morning, Eschdorf was practically a ghost town. As the hours rolled on, it slowly came to life and by Saturday morning, the place was in full swing.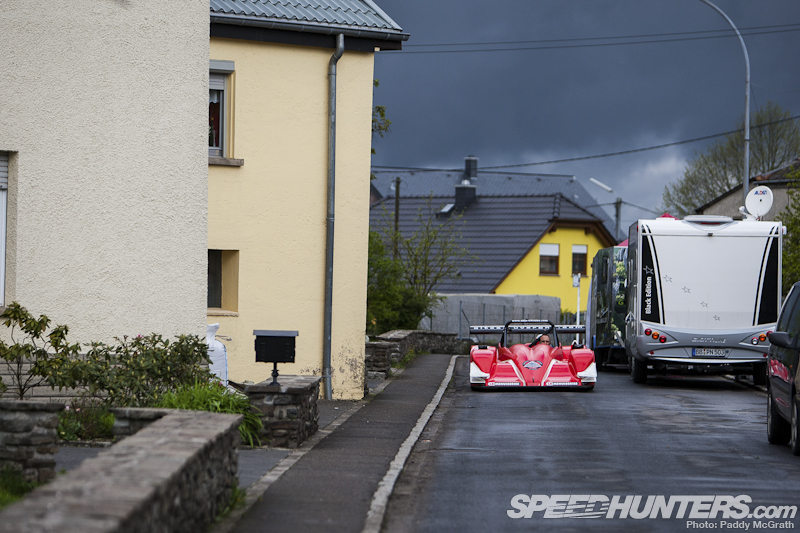 As much as I would have loved to spent every minute of the weekend watching and documenting the action from the side of the course, I knew that I wouldn't be showing you the full picture.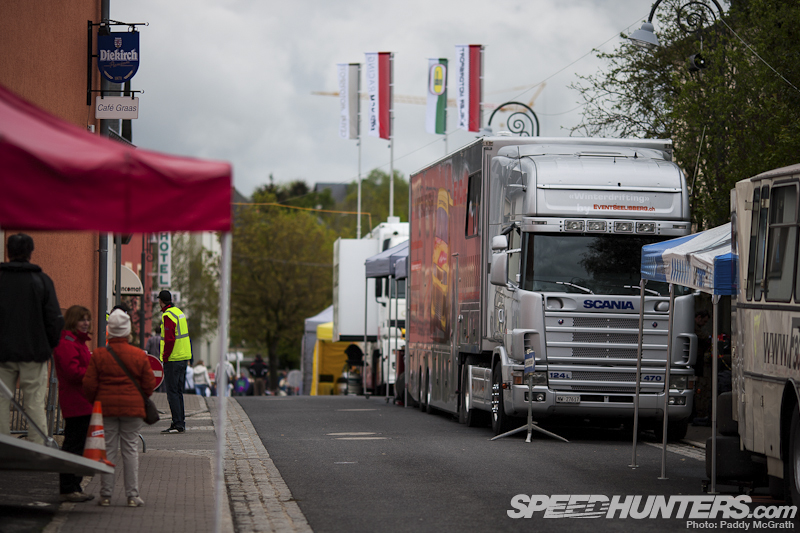 Hunting speed often comes down to making a tough decision. I think that I got it right though last weekend …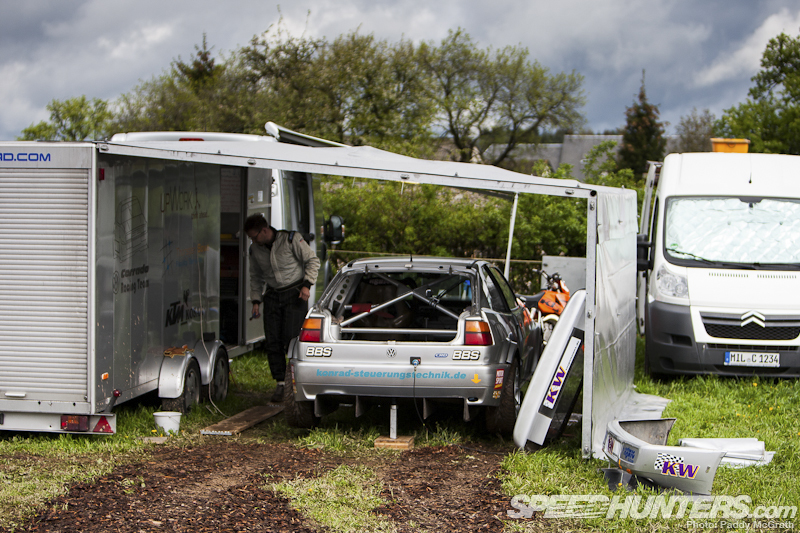 Every single street and byway was host to the most complex paddock system I've ever come across. Yet unsurprisingly, it worked really well.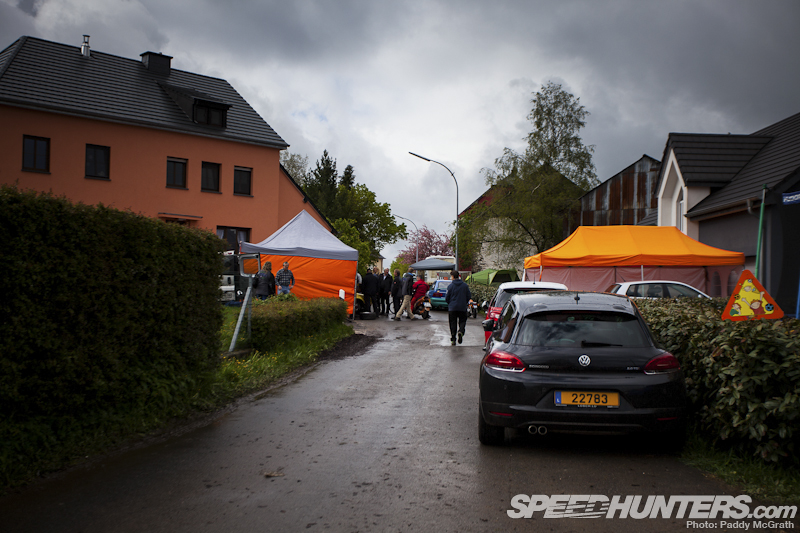 The town was converted to a one way system with all routes leading to a staging area where the cars would wait before being lead to the bottom of the hill in groups.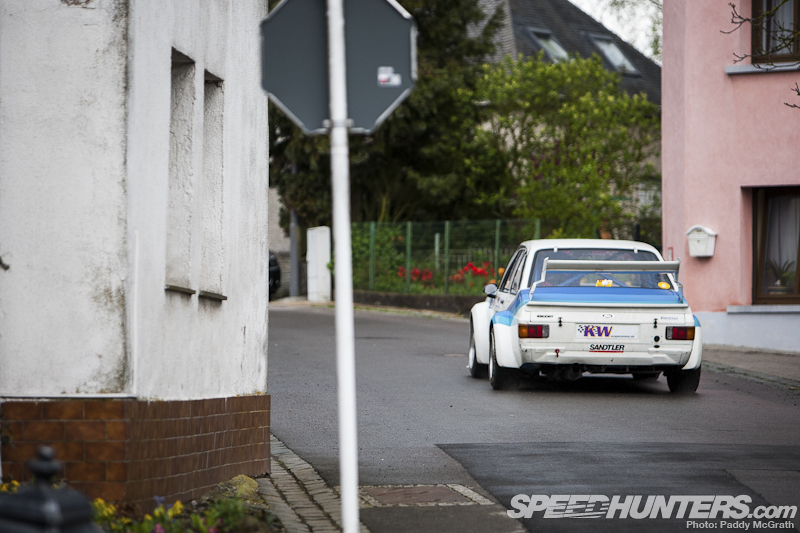 When the cars completed their run, the 'shut down' area was on the main street before they turned off and headed back to their allocated pit area.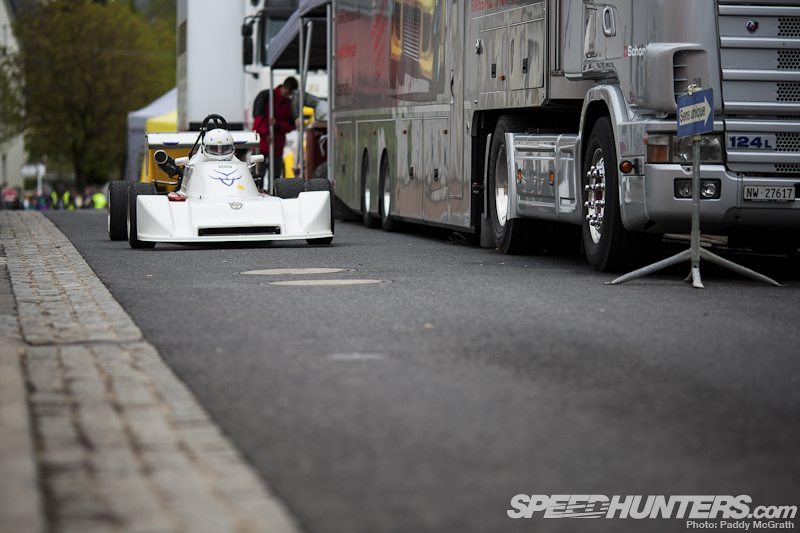 It's a simple solution for a complex problem but one that worked so very, very well.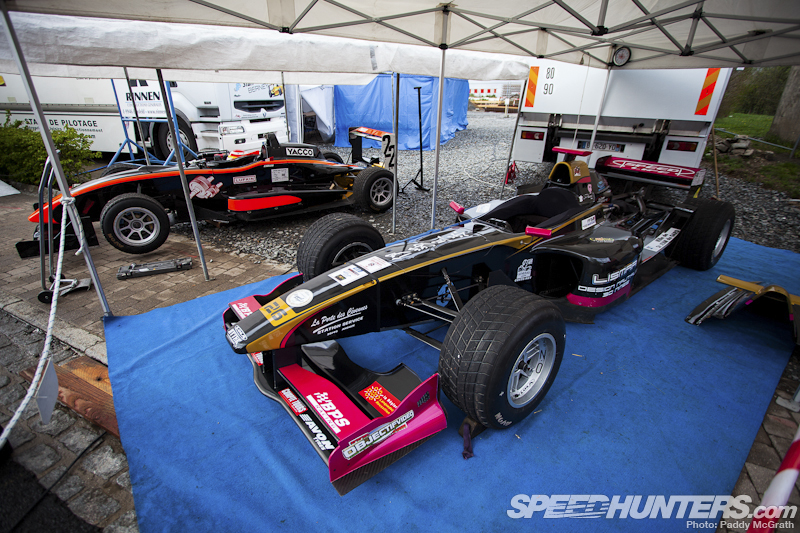 The 'open' paddock allowed the public to explore the town and get up close and personal with the cars and drivers.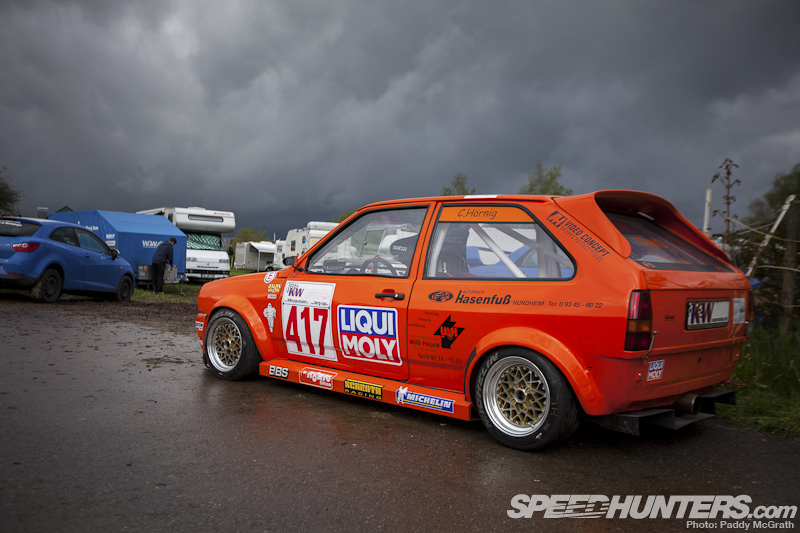 It allowed me a closer look too.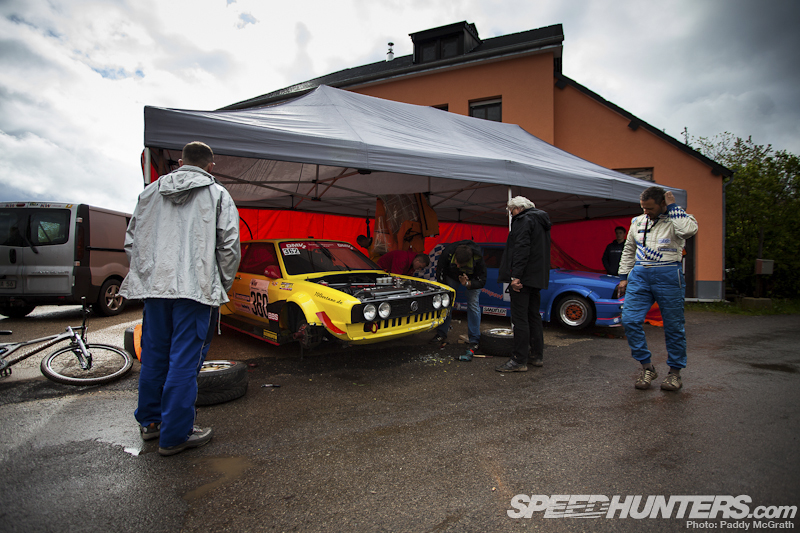 Although the language barrier proved difficult at times, everyone was more than welcoming and eager to share their cars with the public.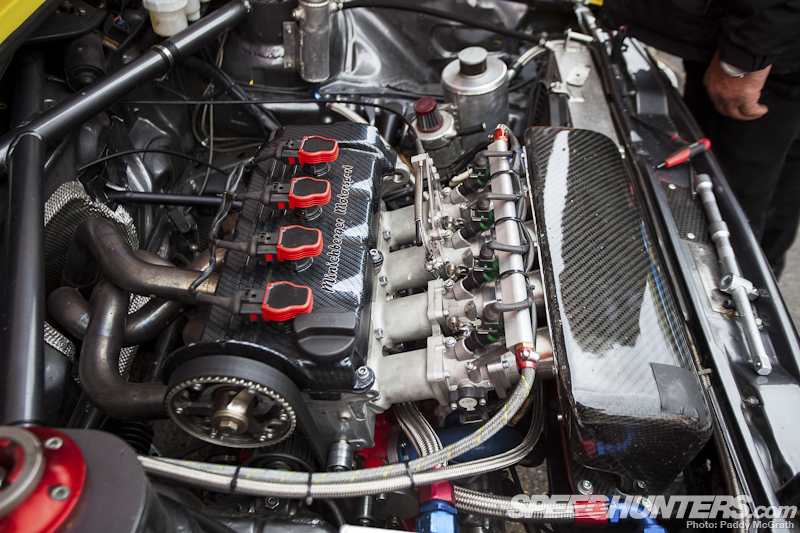 The heart of this 1600cc 8v Scirocco.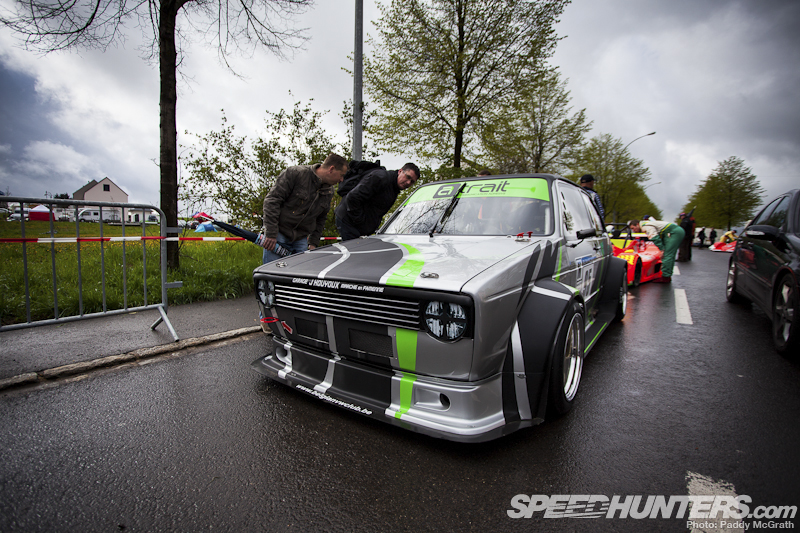 Just look at how much this two litre MKI Golf has been widened – incredible!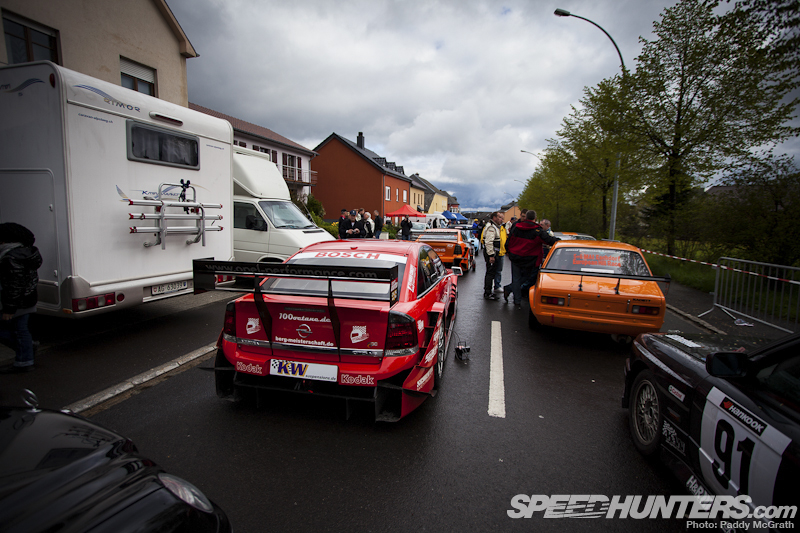 This shot gives you an idea of the staging area. You would often have several different classes traveling to the bottom of the hill together, so there was some real variety on display.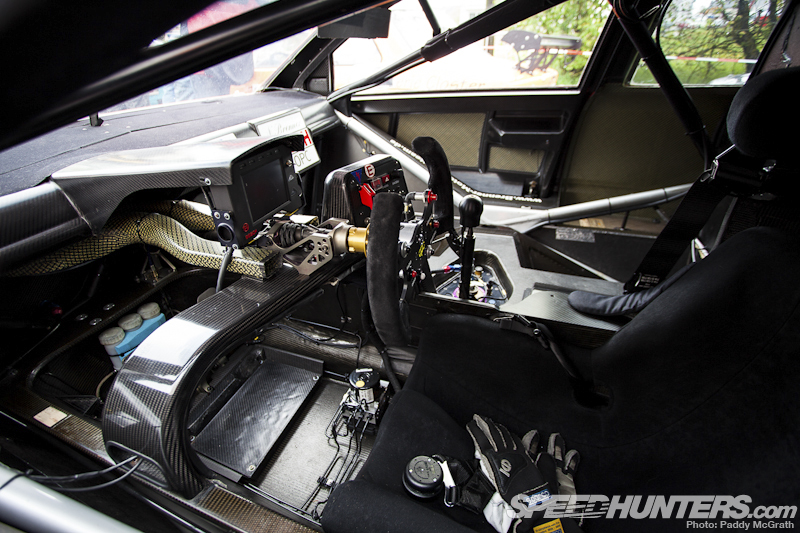 This is what inside a Vectra DTM car looks like …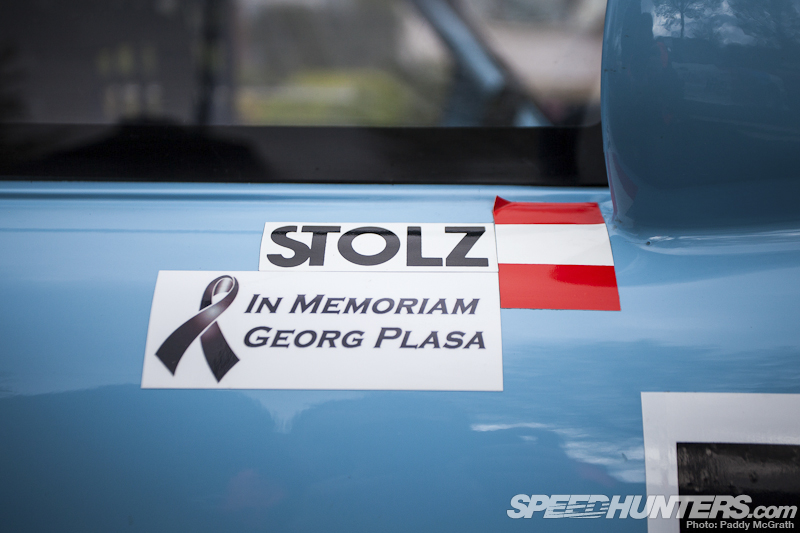 Lots of cars were running in memoriam tributes to fallen competitors and friends – the passing of Georg Plasa last year in particular was a huge blow to the Bergrennen community.
Georg died last year at the wheel of his immense Judd V8 powered BMW 134. Skip to 1:45 for some of the most impressive hill climb footage you'll ever see and enjoy watching Georg do what he did best.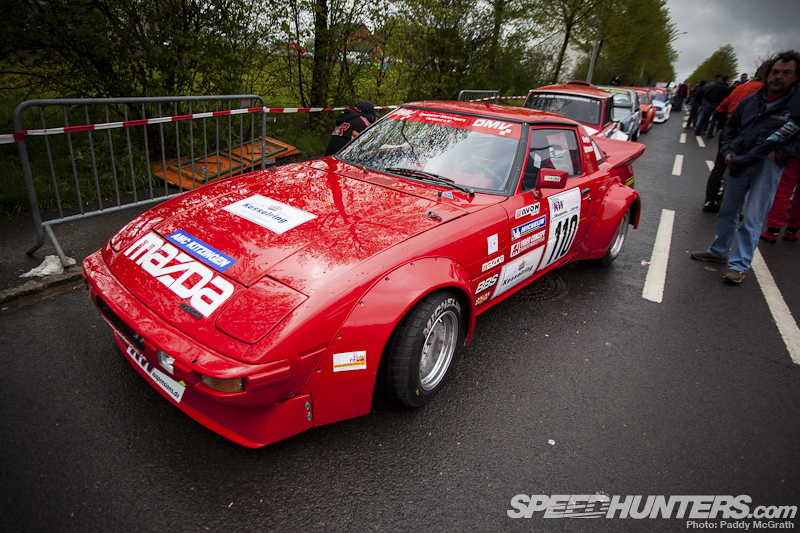 I'm sure the Mazda fans will appreciate another shot of the Group C inspired FB.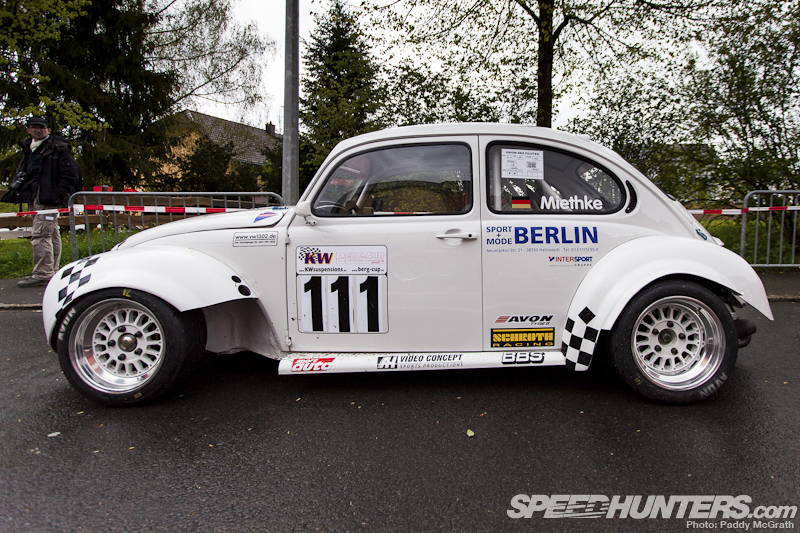 It may have been a 1302RS Beetle, but it was competing in a two litre class. If only I could have gotten under the skin of this. I wonder if this is what Larry & Sean have in mind for their Team Speedhunters Mojave Mile Bug?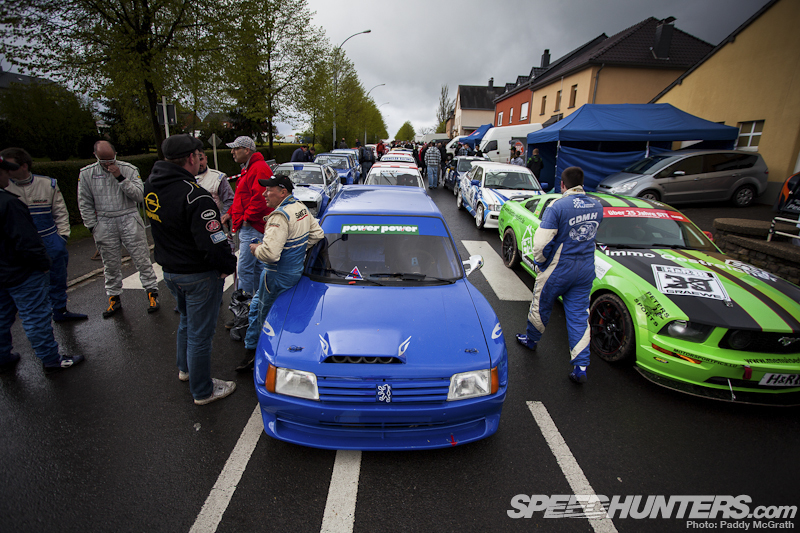 A 205 Maxi, a Mustang, an Escort Cosworth and a Scirocco. It doesn't really get more varied than that.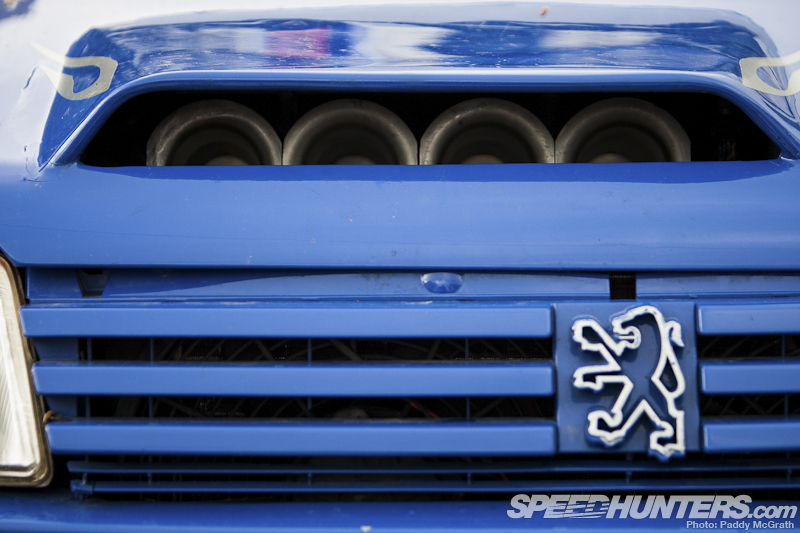 More intake porn …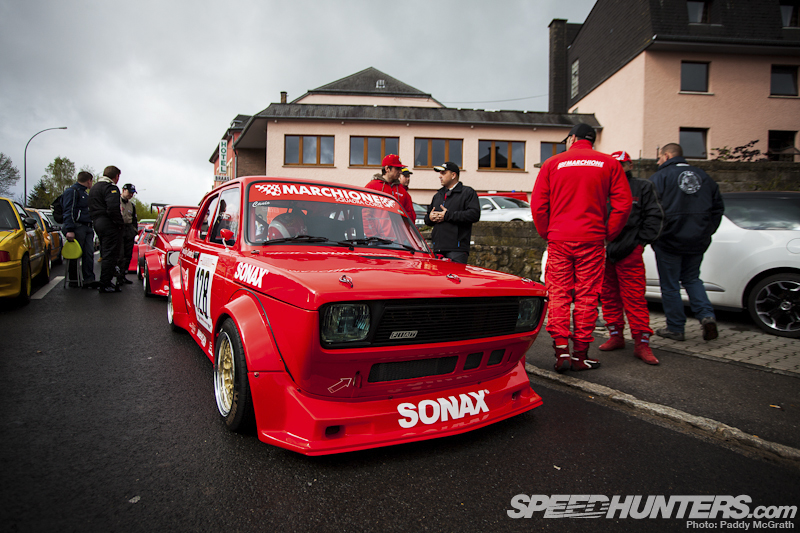 I have to say that this Fiat 127 really did it for me.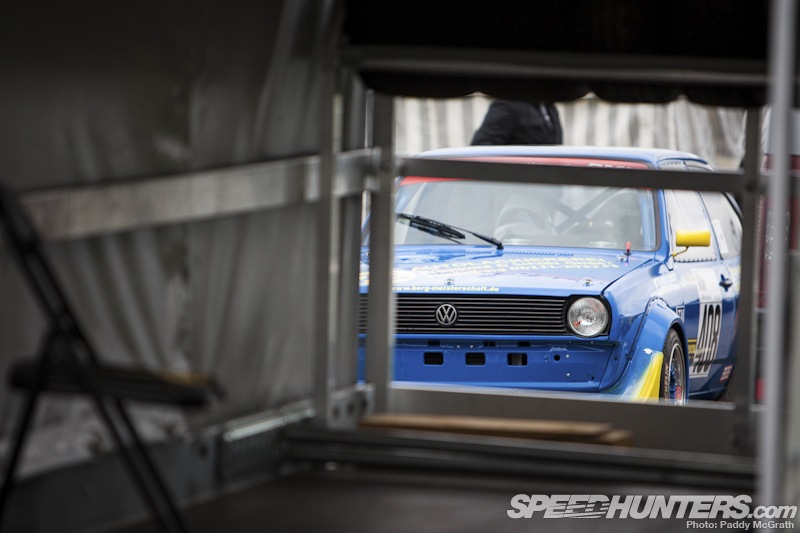 Heading out of town to explore more of the Berg Cup Group H paddock proved yet another rewarding experience.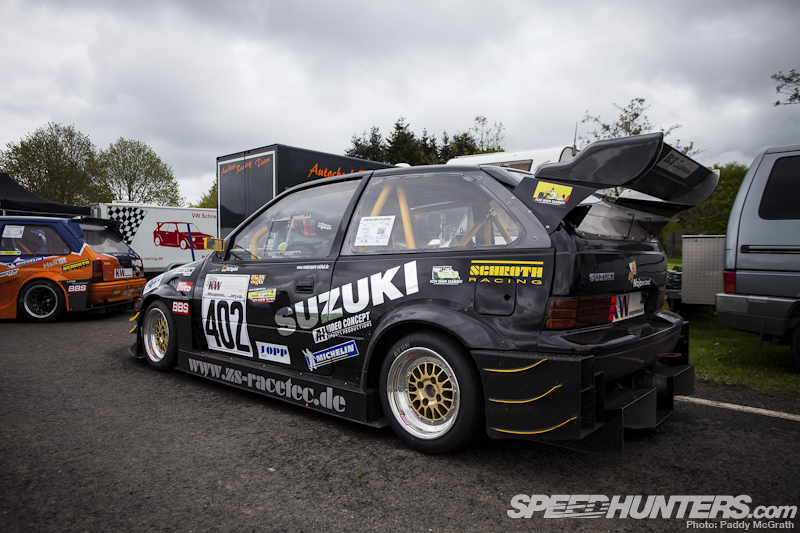 The 4WD Swift was almost running enough aero to run upside down.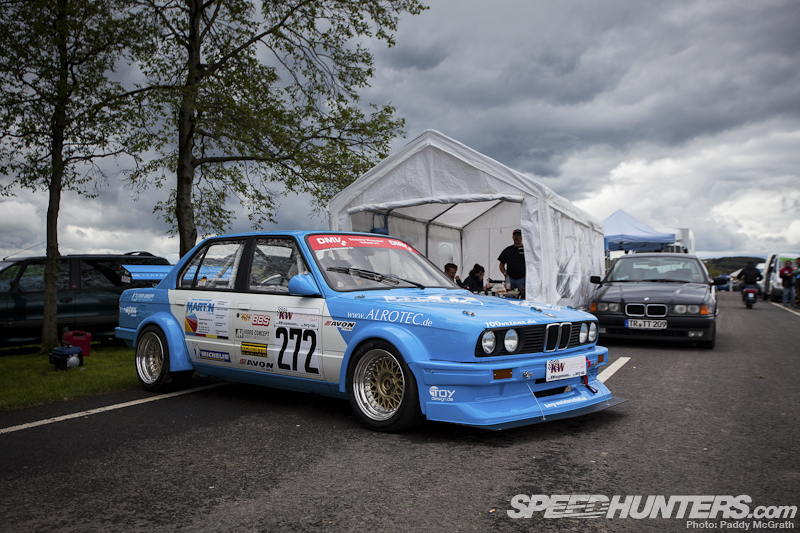 This E30 Hartge 325i certainly set my pulse racing …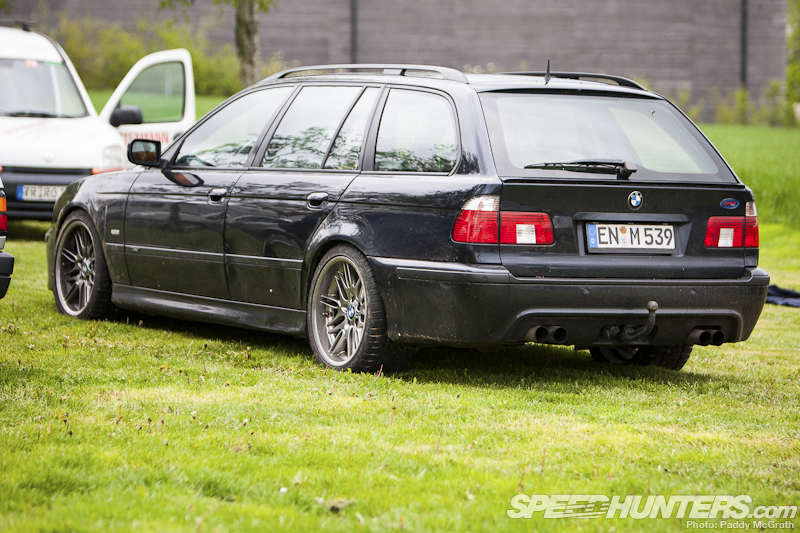 … although not quite as much as this E39 M5 Touring. There was only ever one E39 M5 Touring built by BMW as a prototype but there are a few conversions knocking around. About as amazing as a tow vehicle can ever be. I want.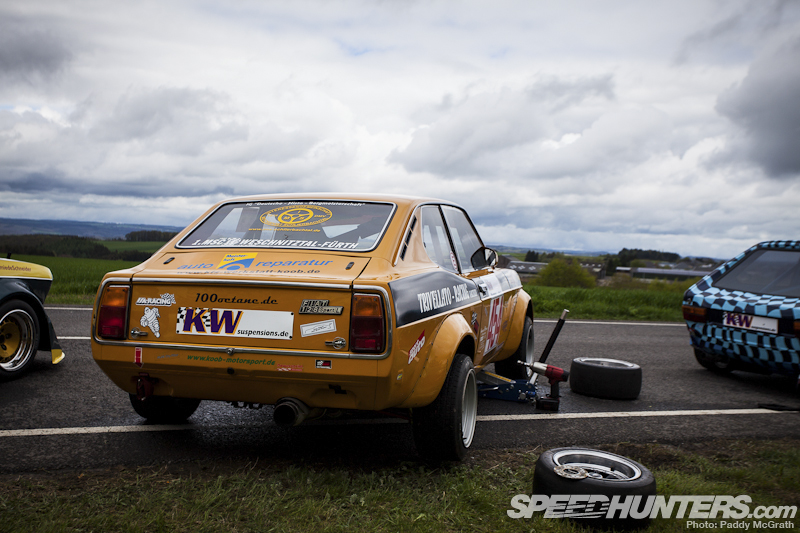 I thought this Fiat 128 was quite German in its styling – muscled and aggressive, unusual for an Italian car.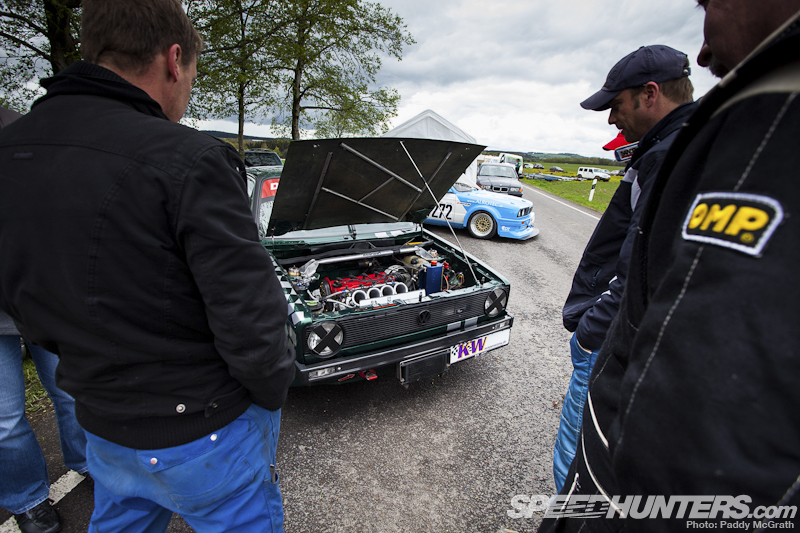 No matter where you are in the world, leave a bonnet open and they will come.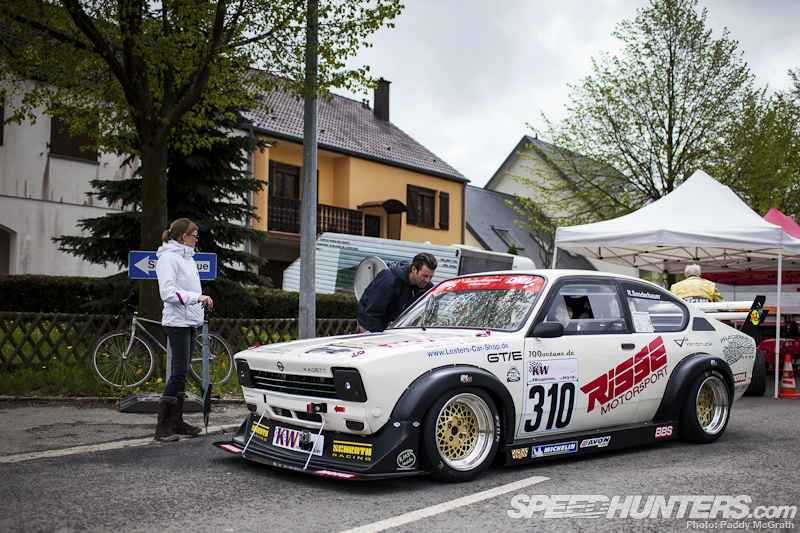 Roman Sonderbauer's Kadett GT/E with its full aero package installed. Words fail me …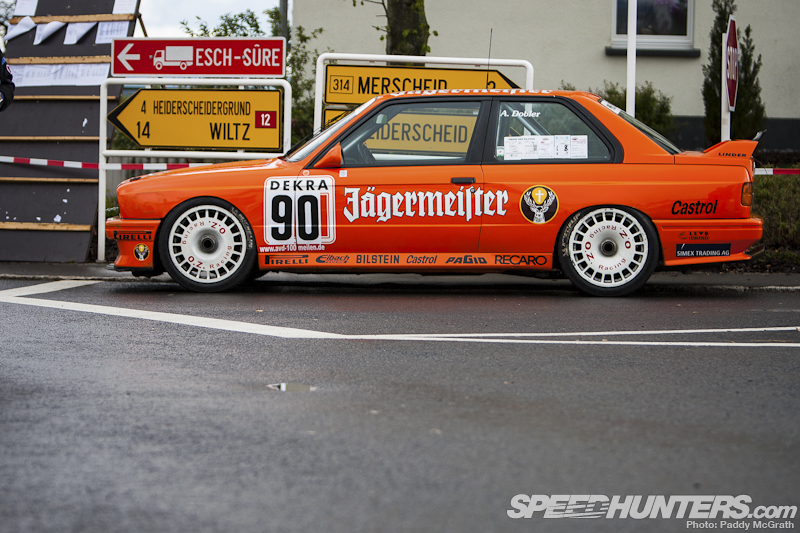 My only complaint about the Berg Cup is that there is just too much to take in. Every single car present would be worthy of an in-depth feature.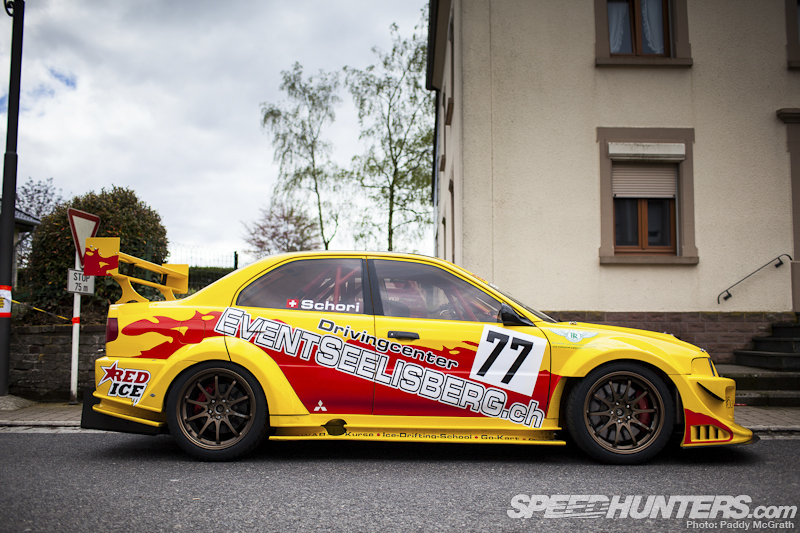 The 'Berg Monster' in particular was a car I was hoping to get a closer look at …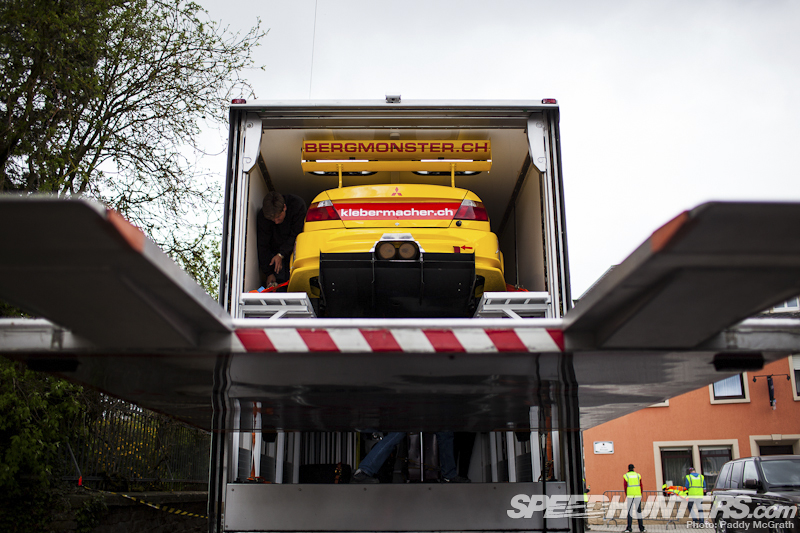 … but unfortunately was whisked away prematurely for unknown reasons. If Sean can't get it at Wolsfeld, Bryn or myself will definitely catch it at Oberhallau later in the year.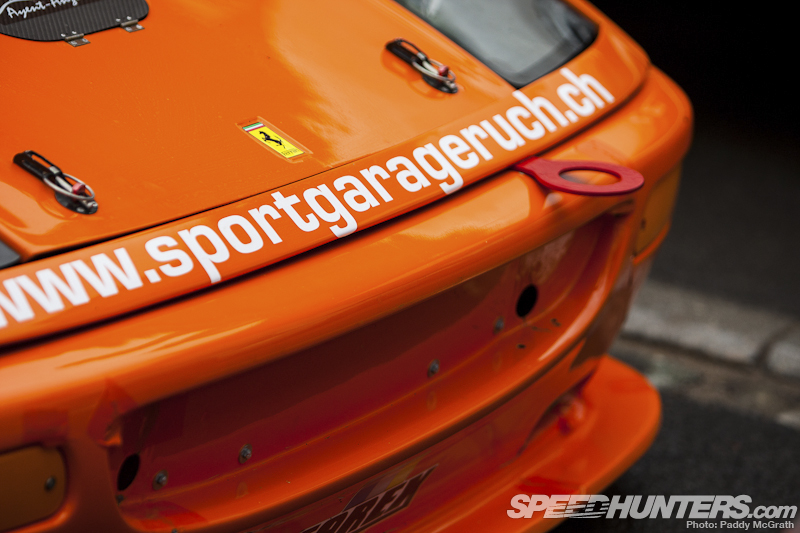 It was just all too easy to get sucked in by one or two cars and completely lose track of time. It was impossible to separate your emotion from the situation.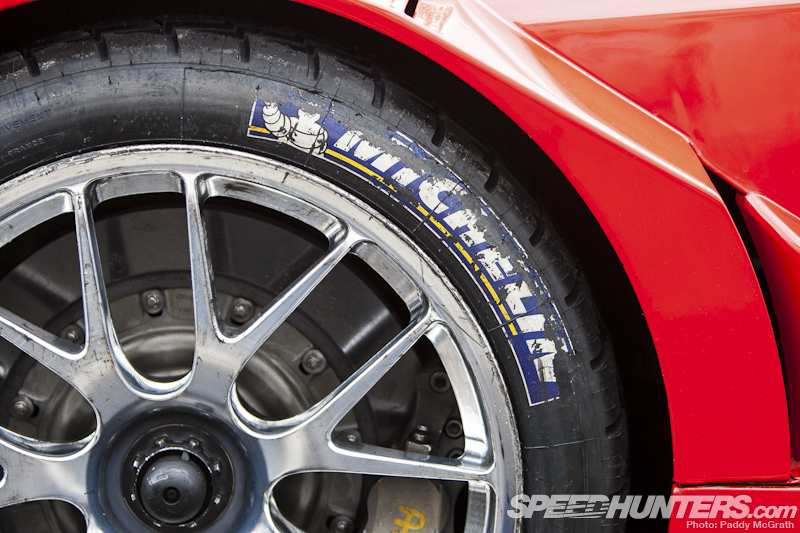 I've had the absolute pleasure of experiencing some of the greatest motorsport happenings this planet can offer, but the Berg Cup is truly a class apart.
There's still some more Berg Cup coverage on its way including another spotlight and an avalanche of desktops on Friday. Don't worry though, we plan on making regular trips to these events so this isn't just a one off.
I have a question for you – what is your favorite car / build from this coverage so far? Mine? Well, I'll need to think about it …
–