Righto, well that was the month of May. It's been quite the crazy thirty-one days which has seen the Speedhunters crew attend just under twenty events worldwide and published one hundred and fifty stories. But before we welcome aboard June 2012, we thought to take a few minutes to sift through our archive of unused shots and see if any gems can be unearthed.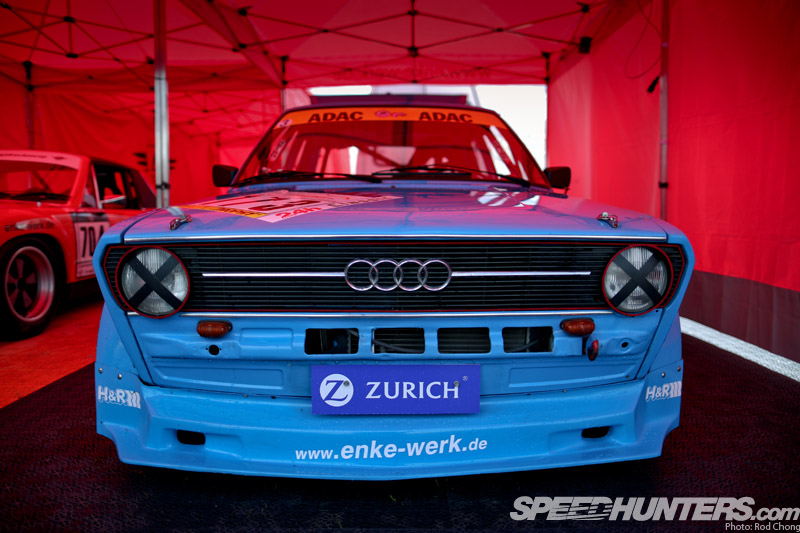 We'll start out by looking a little bit more through the Nurburgring Classics paddock area.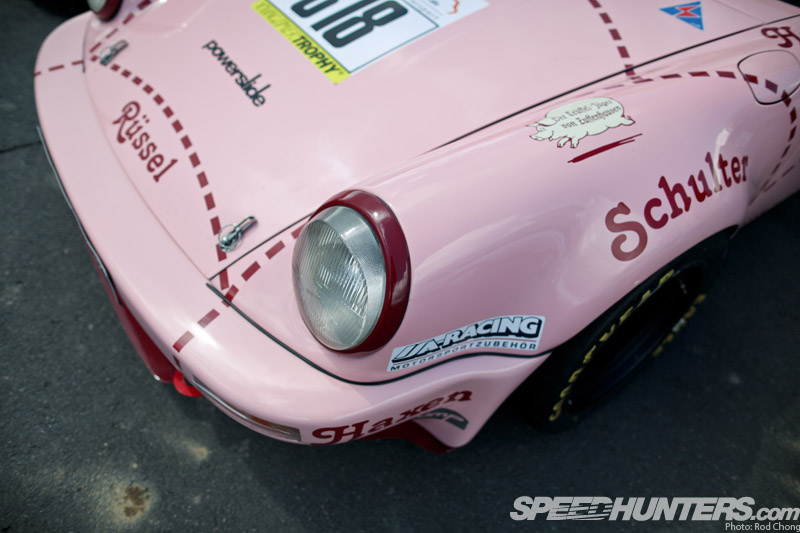 Unlike last year, the Classics paddock was directly connected to the Nurburgring 24H pit area, which allowed us to easily peruse at all the amazing retro machines on offer.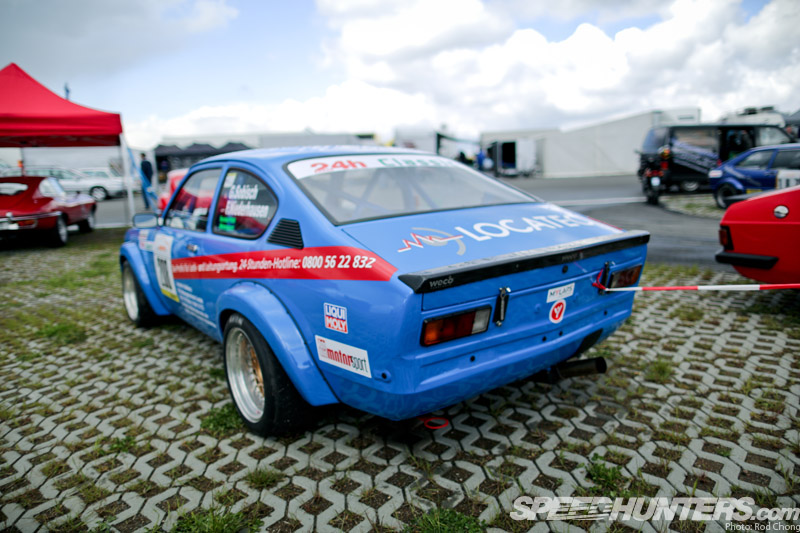 Our interest in the German Youngtimer race and hill climb scene is on the rise and you can expect to see a lot more machines on Speedhunters in the direction of this old school Opel.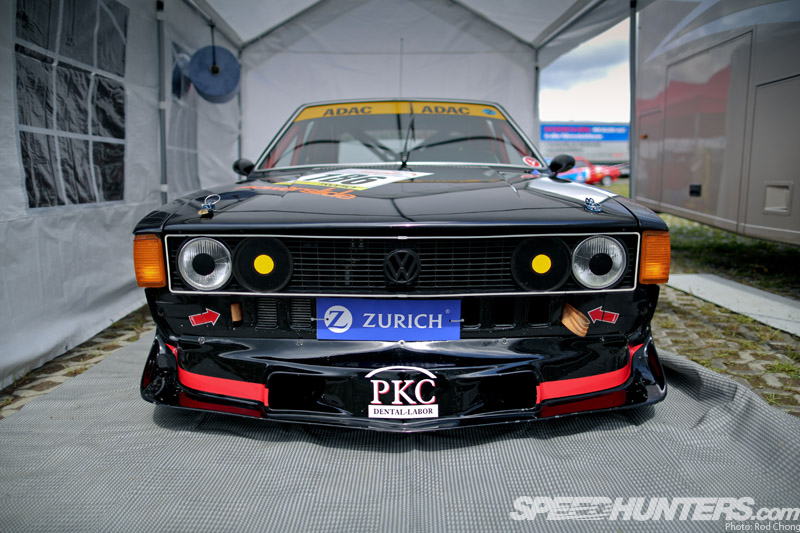 A MkI VW Scirocco race car? Yes please, we will take ours in black!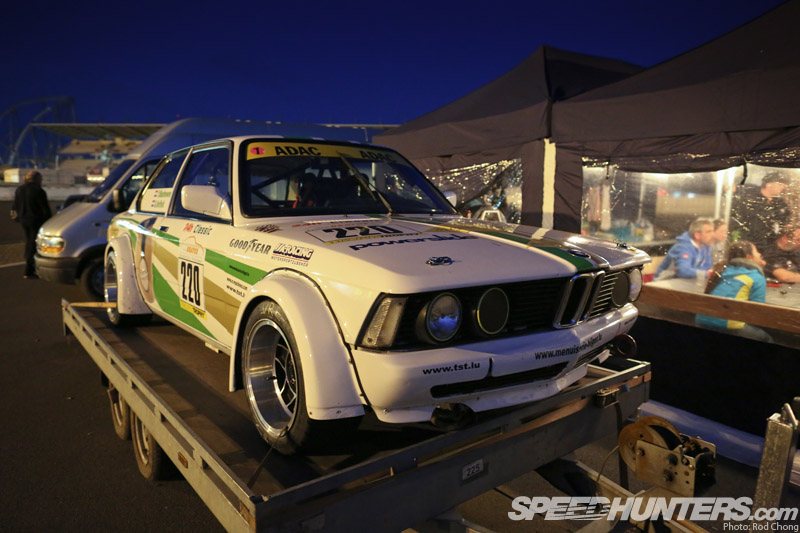 Deep dish + BMW E21 = much winningness.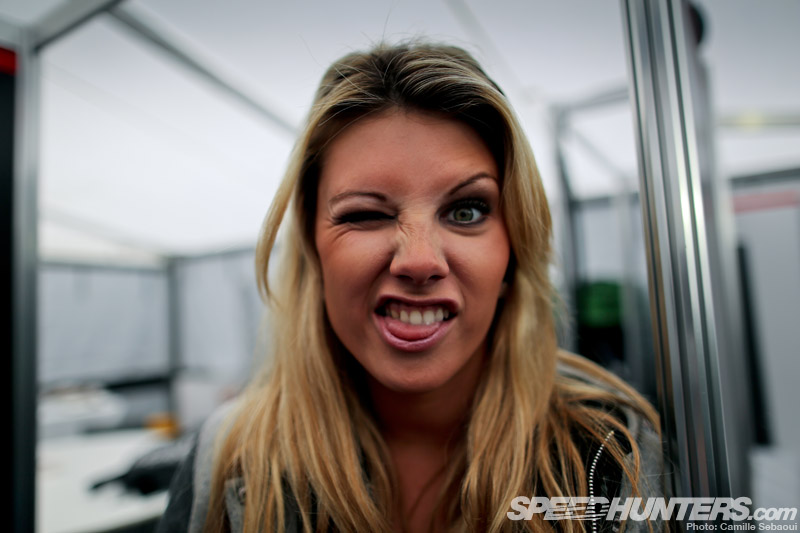 While the one hundred and seventy race cars were pounding around the Nurburgring, we ran a little experiment with the new Speedhunters crew members, Camille and Julie to see what would happen if we loaned them one of our digital SLR cameras.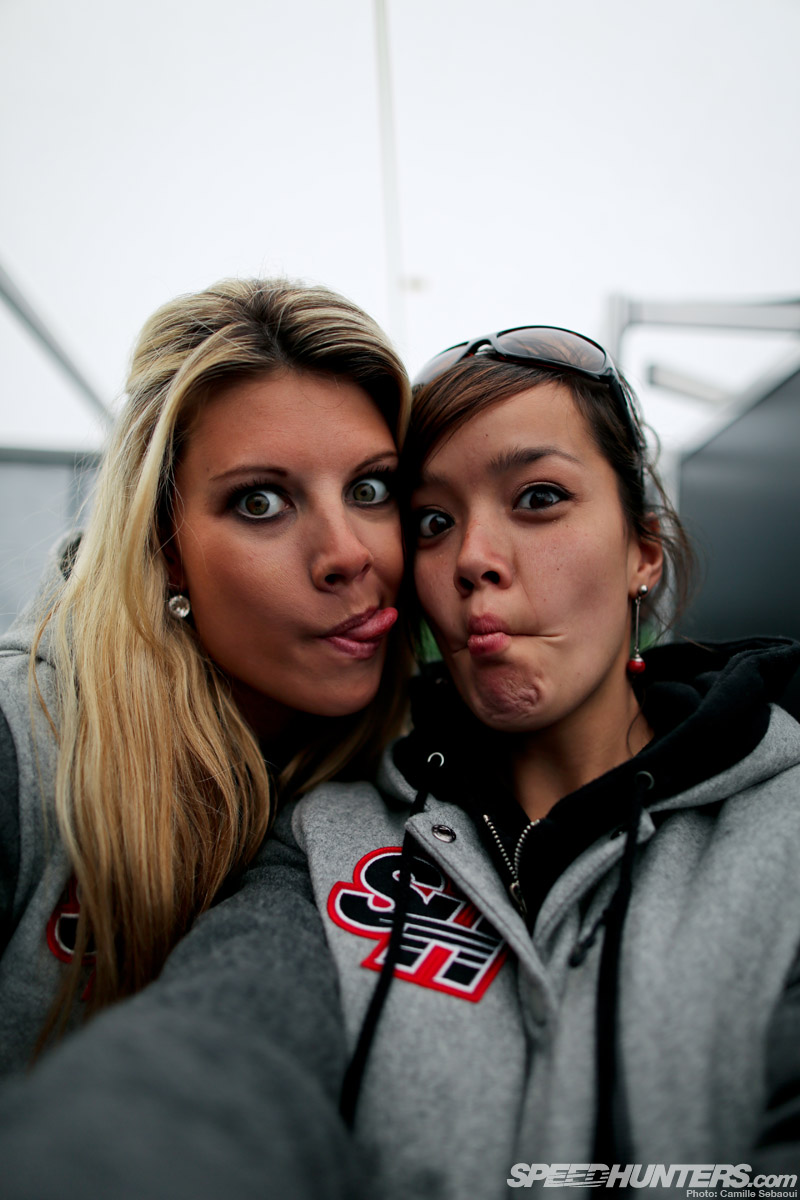 This was the result.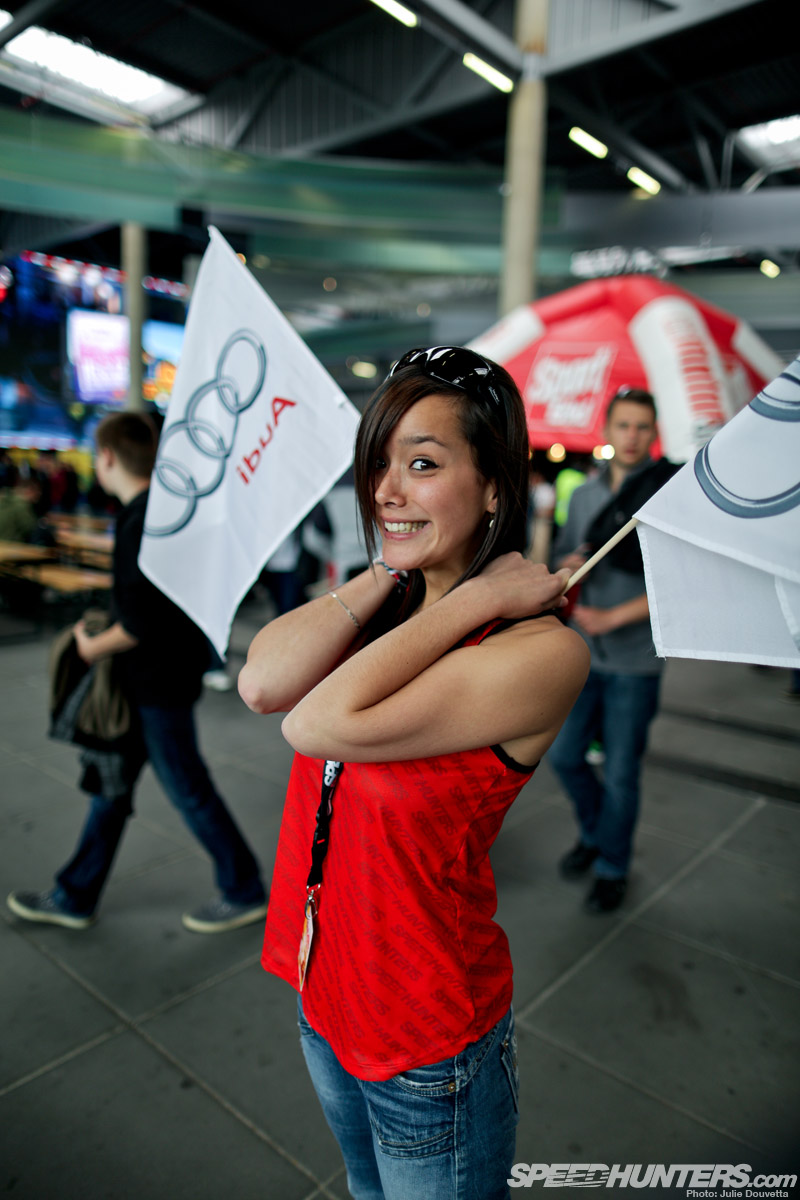 Pipe down there please!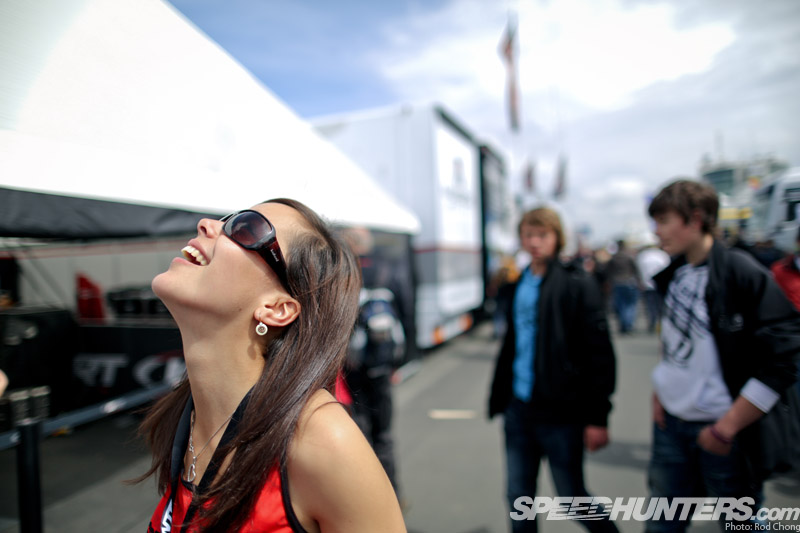 And please give the camera back thank you!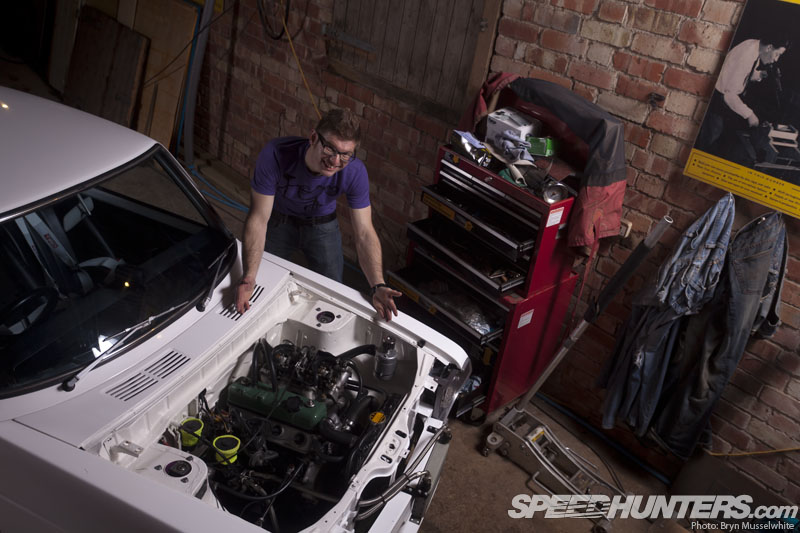 Rob's KP was a firm favourite with you guys, we had great plans of shooting it in various locations but on the day it decided to drop all the rain on us. Rob even seemed rather surprised we even wanted to feature the KP.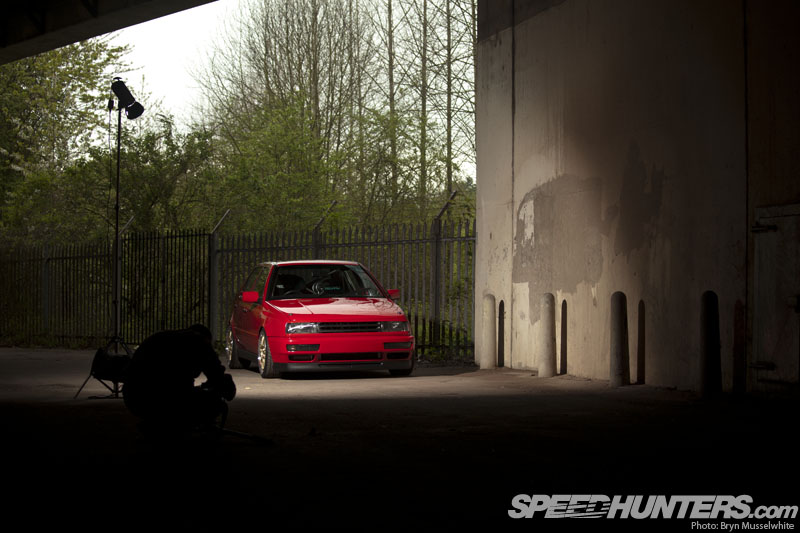 Gareth the owner of this amazingly clean Vento is a keen photographer and suggested our feature shoot location. It was a tunnel under the motorway that was strangely blocked off at one end, thankfully the gym that had the keys to the gate let us use it. The noise in there is something else though.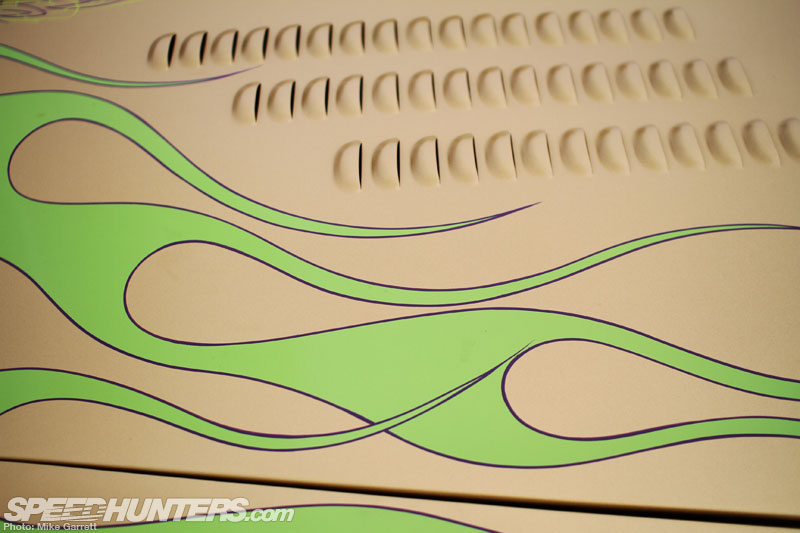 Flames and louvers, all part of the sensory overload that is the Cruisin' Nationals in Santa Maria.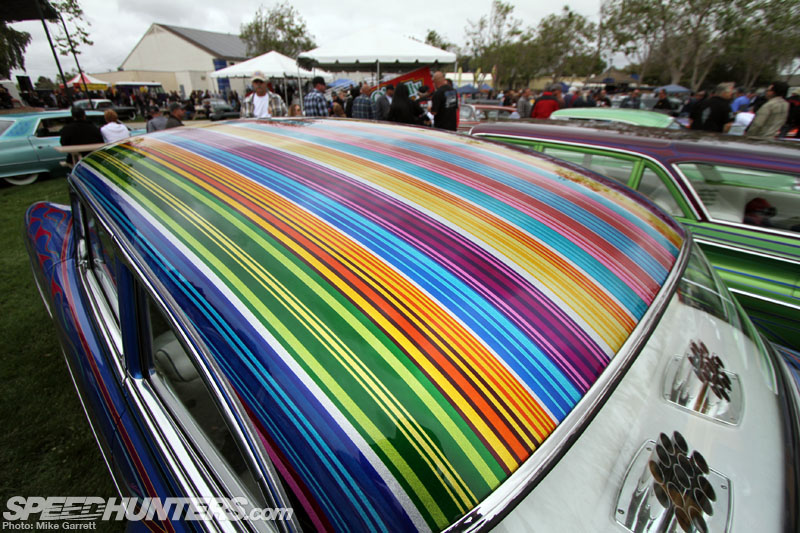 The selection of custom cars on display in Santa Maria this year was as colorful as ever – both literally and figuratively.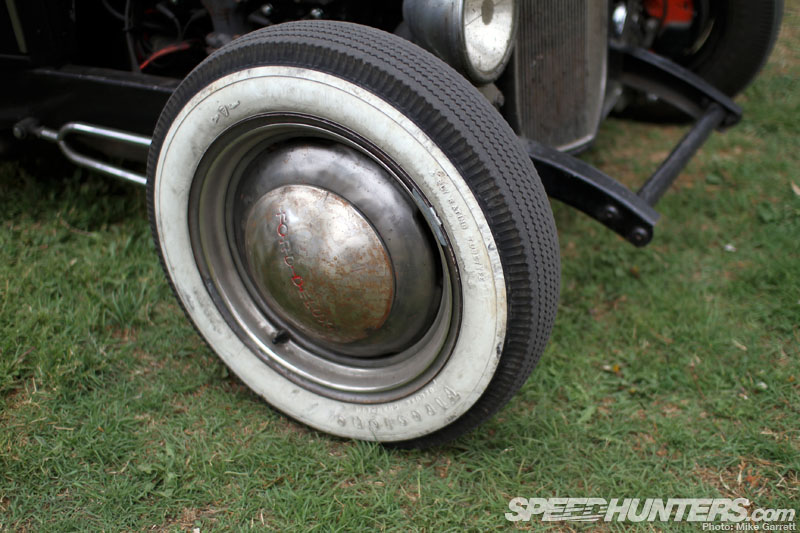 Car shows typically bring an image of people polishing their cars up until the last minute, making sure it their machine shines as much as possible. Not so in this case.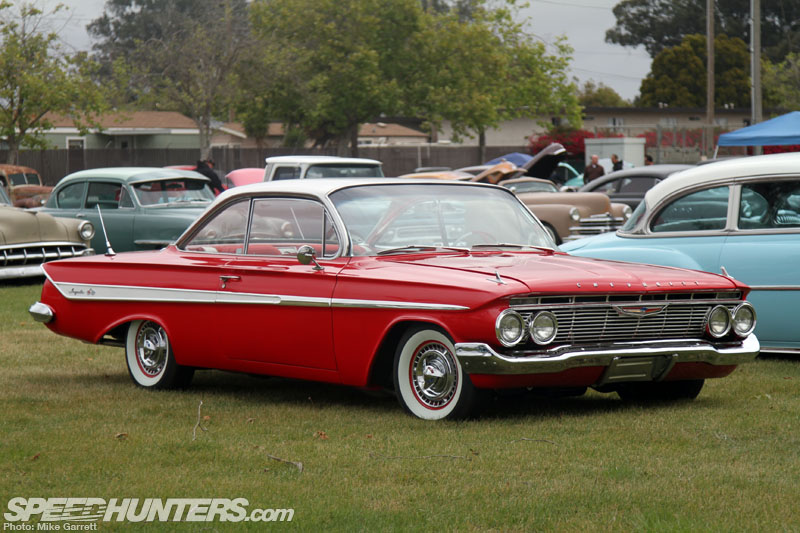 With all of the insane custom creations kicking about in Santa Maria, it's fun sometimes to enjoy purely stock vehicle like this '61 Chevy bubble-top.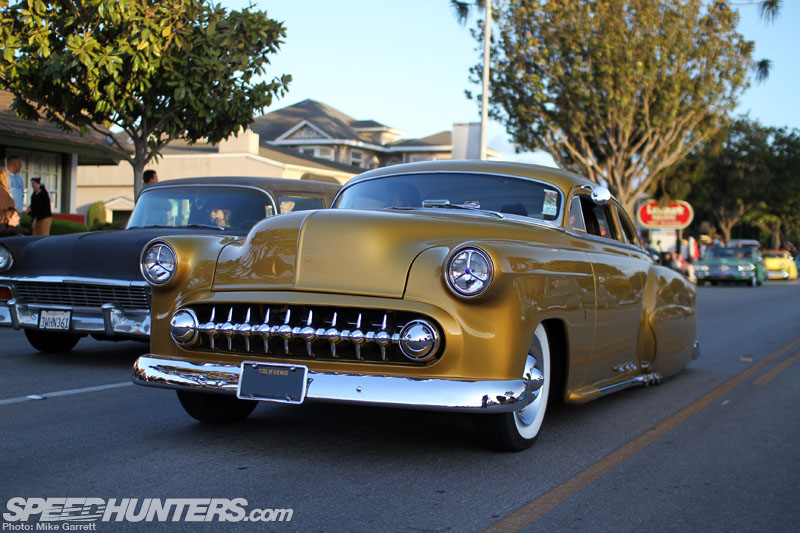 Cruising will never die.
Is anyone out there expert enough to identify the car in this shot?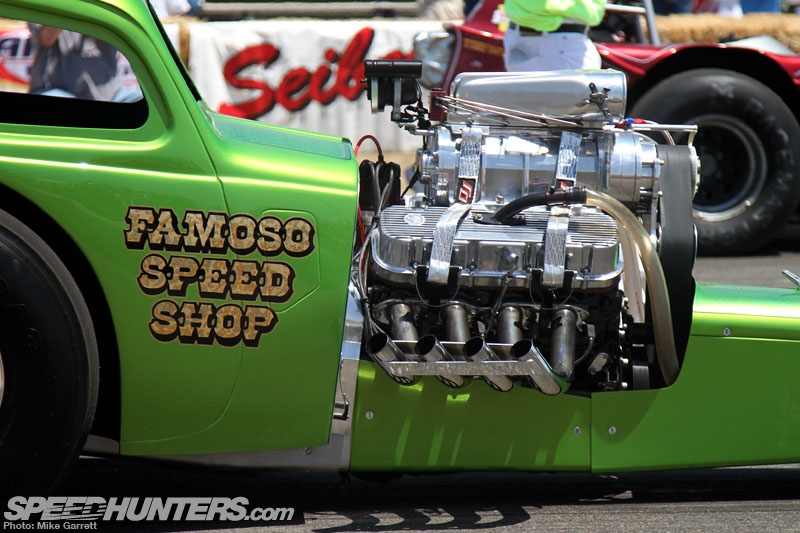 The Famoso Speed Shop dragster idles at the line prior to a run down the dusty airstrip at the Eagle Field Drags.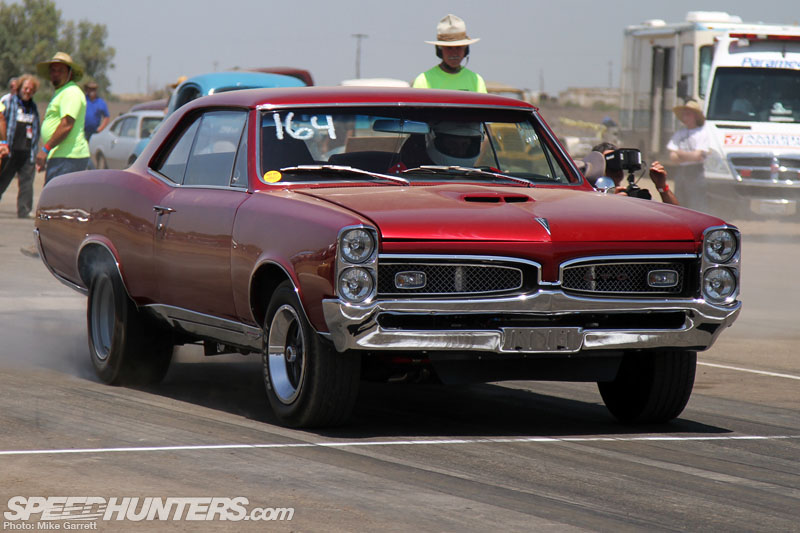 A Pontiac GTO doing exactly what its engineers intended it to do.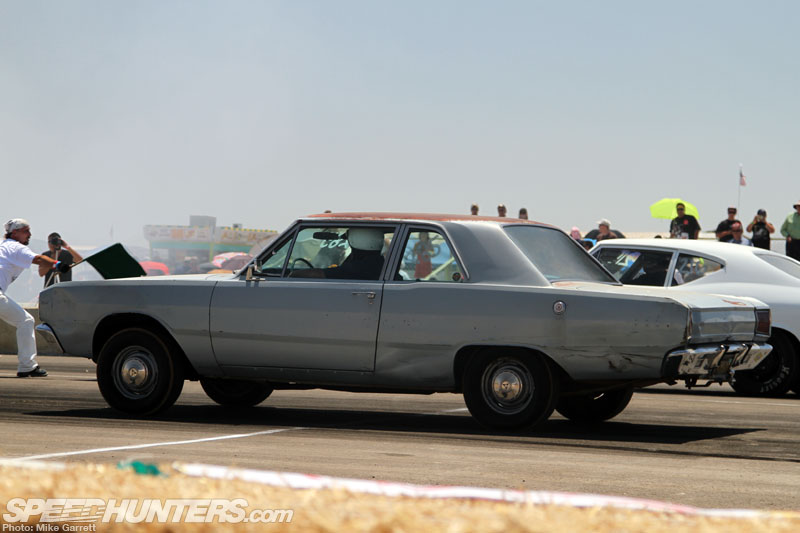 Run what you brung!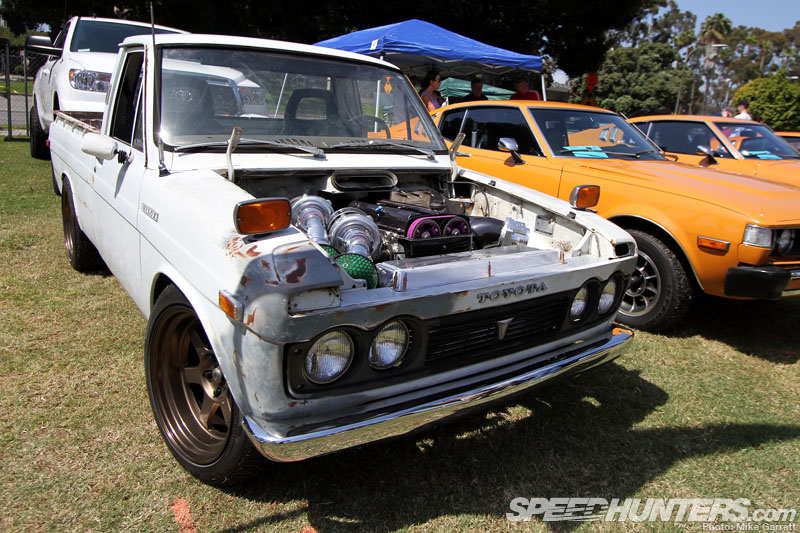 This under-construction Toyota Hilux was getting lots of attention at Toyotafest in Long Beach earlier in the month.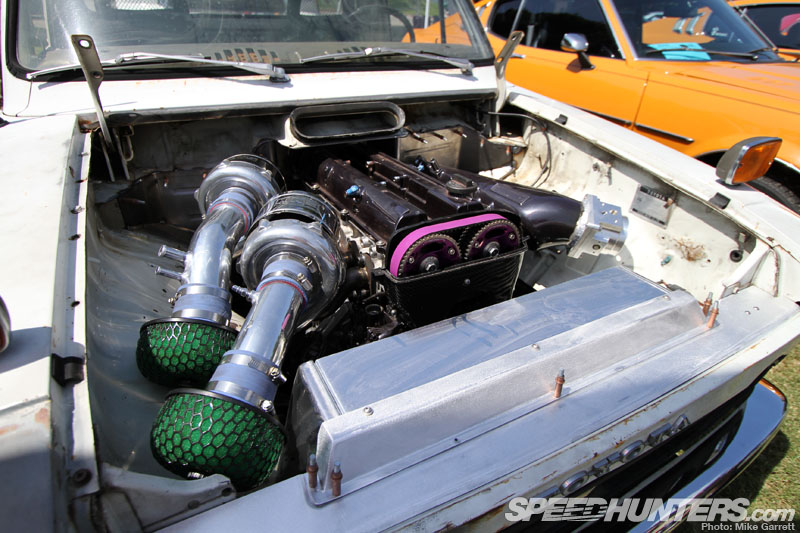 That most certainly does not look stock…
On to June then!
-The Speedhunters Crew