I'm right in the middle of my coverage from the Eagle Field Drags at the moment, but I want to take a break to do a quick spotlight on one of the day's stand-out cars.
Based on the classic Ford five-window Coupe, to me this is the perfect Hot Rod.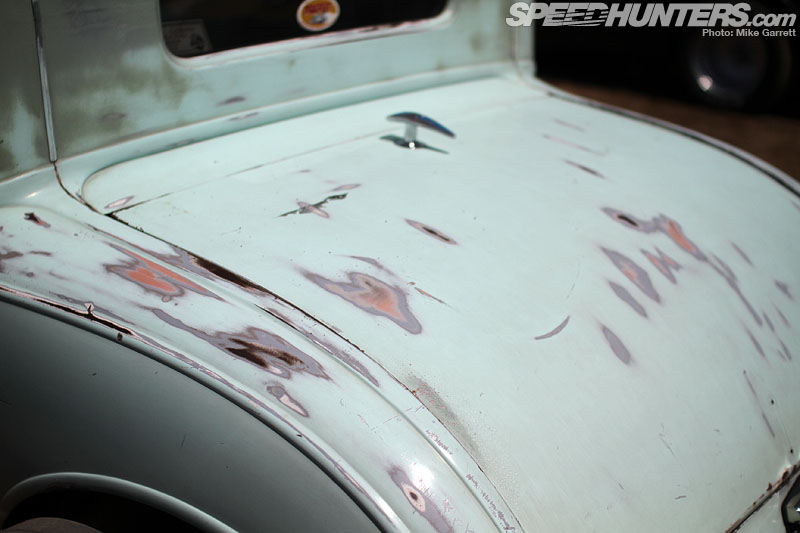 It's no Rat Rod, but the body has just the right amount of patina to ensure you that this is no trailer queen or show car.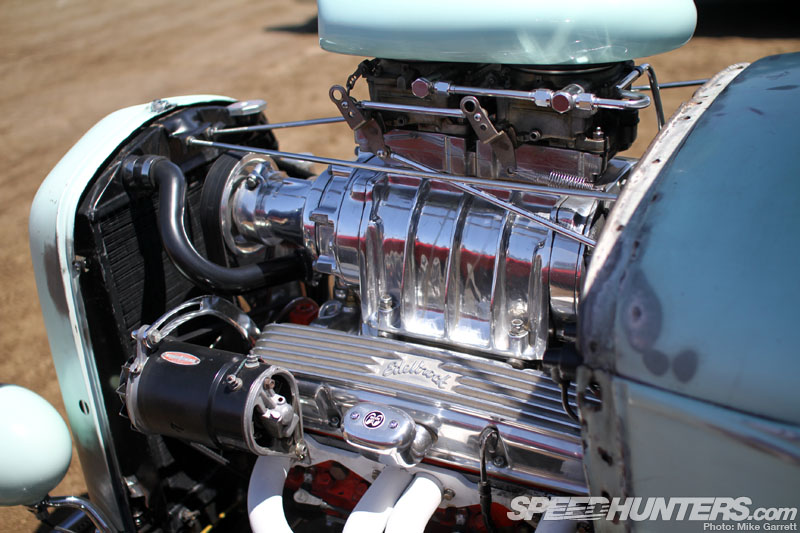 Then you have the engine bay, which houses a small block Chevy topped with a supercharger and a dual quad carb setup. Based on watching this car get down the Eagle Field track, the blown Chevy is putting down some healthy numbers.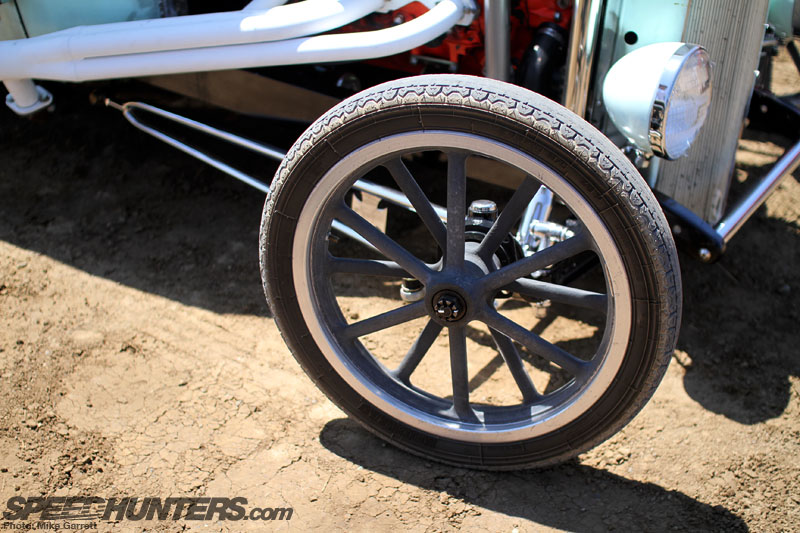 The wheel and tire setup is damn near perfect, with wide mags on whitewall slicks in the rear and these race skinnies up front. Note the lack of front brakes as well.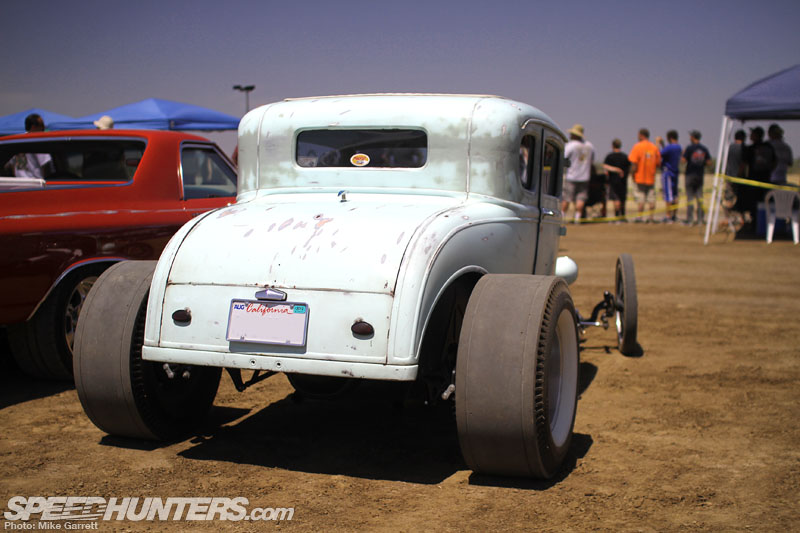 There's just something about perfect about that rear view with the narrowed body and tall rubber. This is why I love Hot Rods.
More on the way from Eagle Field!
-Mike Garrett