We don't get much good weather in Ireland, but when we do, it nearly always seems to fall on a weekend of Prodrift Series. There's just something so right about the combination of sunshine, blue skies and lots of burnt rubber.
I haven't had the opportunity to shoot much drifting over the last couple of years, certainly not as much as I used to when I worked for Prodrift some years ago, but it continues to hold a special place in my heart. Prodrift especially, as if it wasn't for the series, I likely wouldn't be living the dream of working as a Speedhunter today. Returning to Punchestown, which has held some of the most incredible battles that I can remember over the years, was a sort of full circle moment for me. I was back where it all started, and happy to be there too.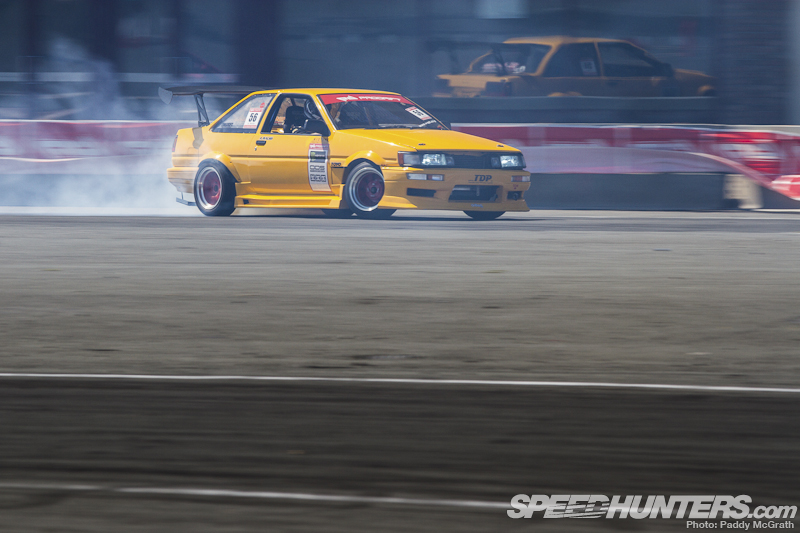 Since the revamp of Speedhunters earlier this year, Rod has been actively pushing us all to deliver more than your usual coverage. It can be difficult to break out of old habits and methodologies when shooting an event, but I think we're starting to turn a new page here and it's something we are all proud of.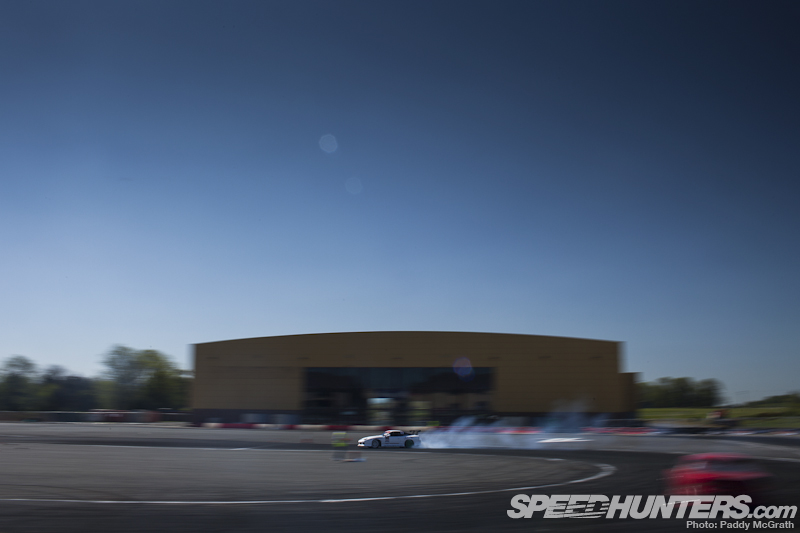 We are no longer happy to bring you a rundown of what happened at an event, instead we want to make you feel like you were stood there beside us for the weekend. I hope you brought your sunscreen, because this one was a scorcher …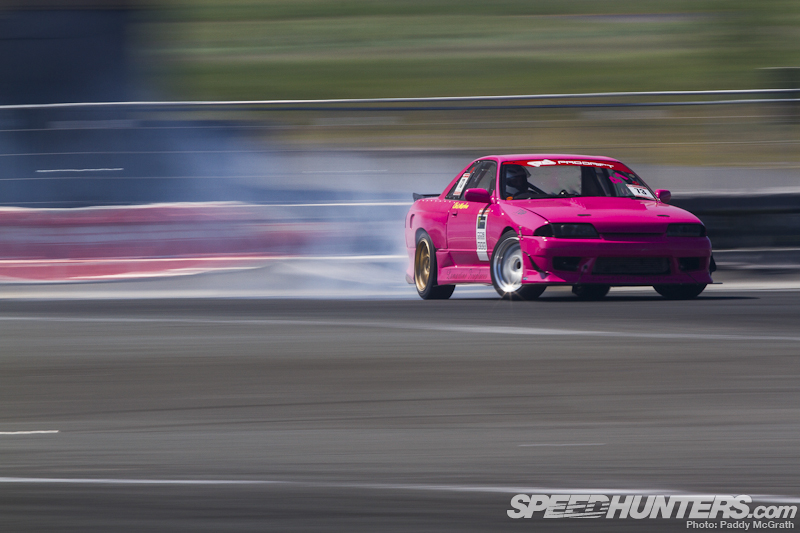 Punchestown played host to the second round of the 2012 Prodrift Series, the first round being held some weeks back at a small urban location in County Clare. Punchestown is famed for its horse racing, but this weekend there would be a different sort of horsepower competing.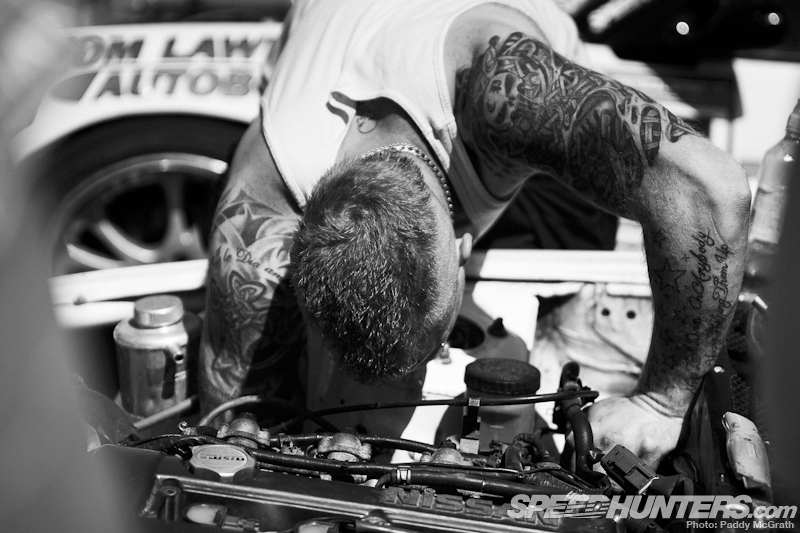 One of the aspects of drifting that has always appealed to me is the sense of camaraderie which surrounds the competitors and teams. Everyone helps each other out regardless of rivalries.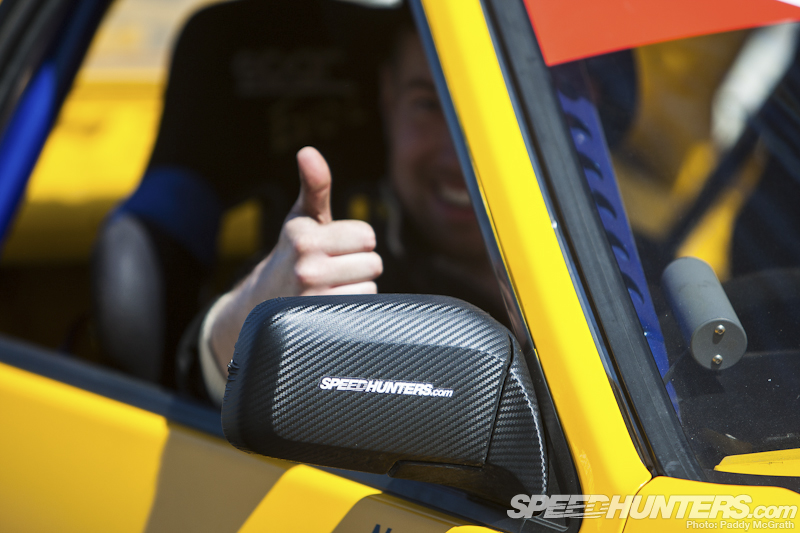 The Speedhunters sticker adds 20% more points to your qualifying run. True story.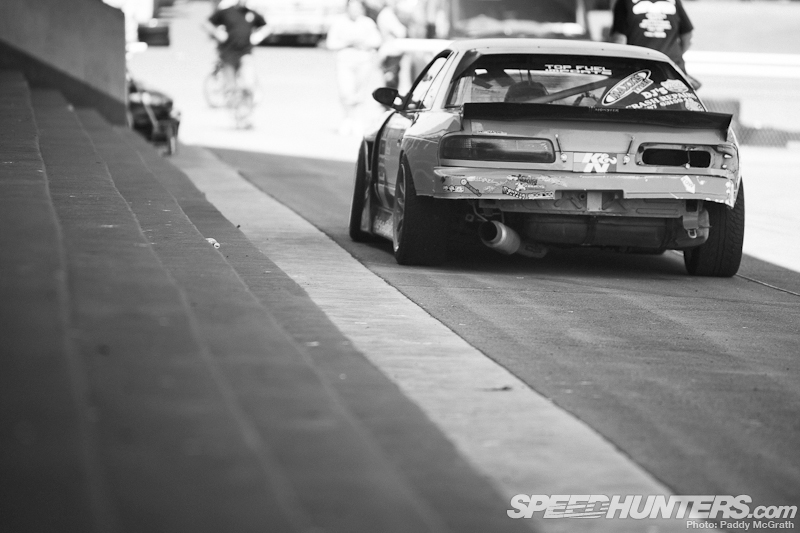 Prodrift is made up of three major classes – amateur, semi-pro and pro. Honestly, there's often very little to distinguish between the classes as the quality of driving is really something else.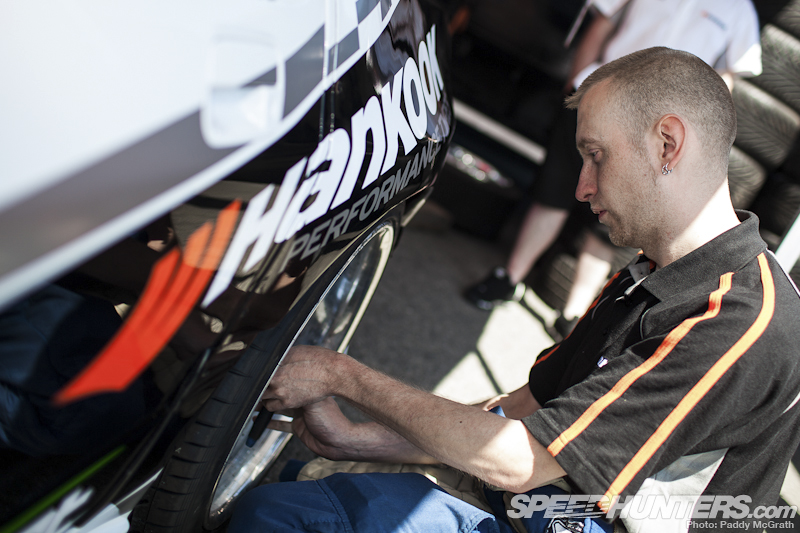 Mike Fitzgerald unveiled his new Hankook FC RX7 at the event, wrapped in what has to be one of my favorite drift liveries in quite some time.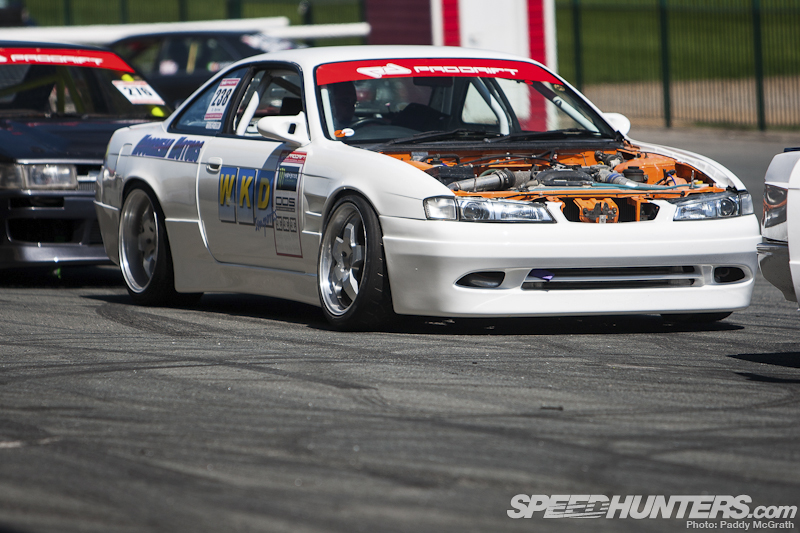 I'm not quite up on my JDM styling as I used to be, but this Supermade kitted (I think!) S14 really stood out from the crowd with its smooth styling.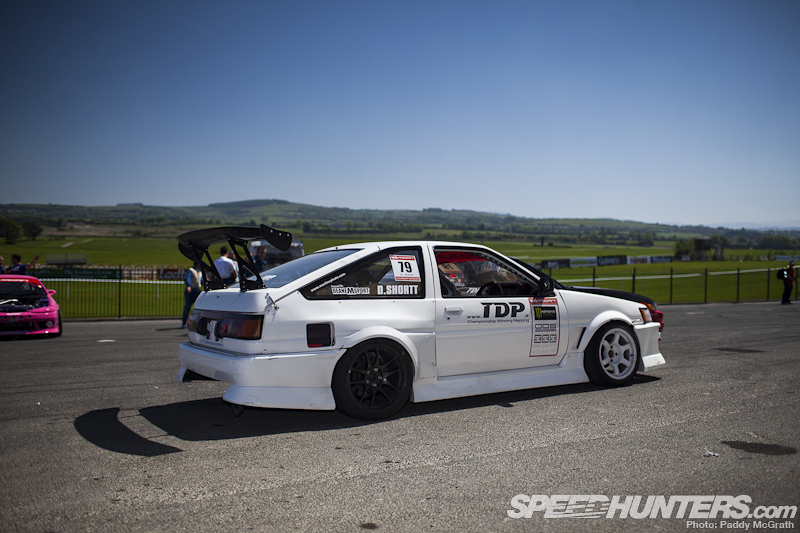 The '86 is still popular in Ireland, with an almost 50/50 divide between original Toyota power and transplanted engines. Damien Shortt's would fall into the latter category featuring an SR20DET.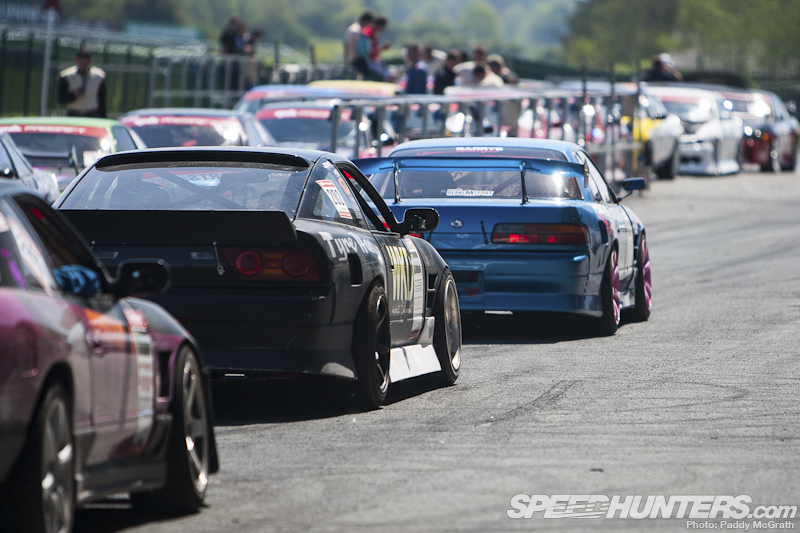 The S-Body is still the king here though.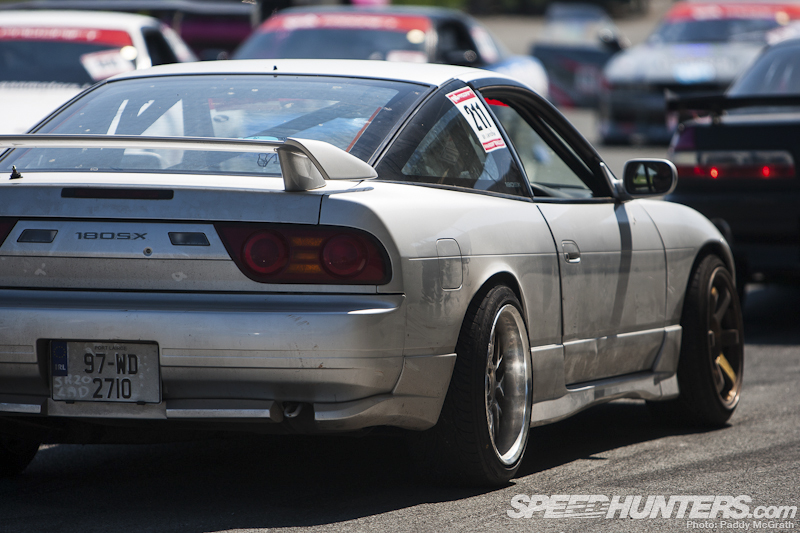 This original 180SX Type X is being used as Nissan intended. I just love the lack of decals spare for the required car number and PD sun visor.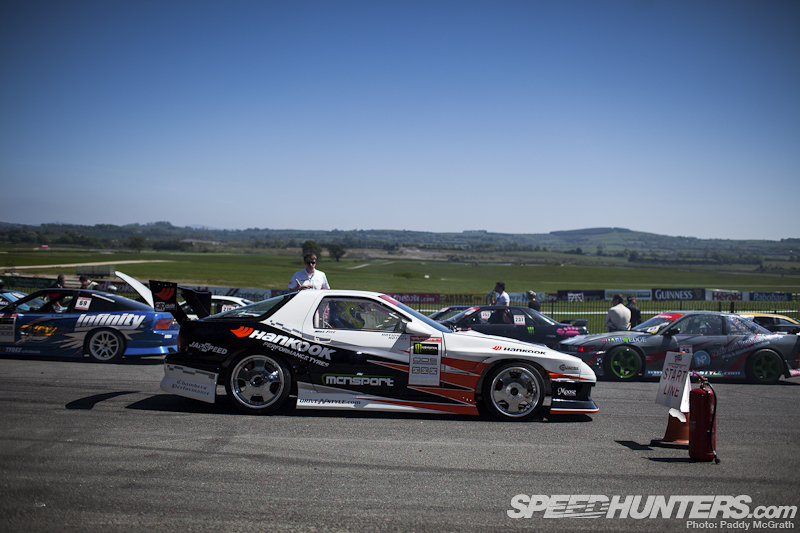 Another look at Mike Fitz's FC – would you like a feature on this?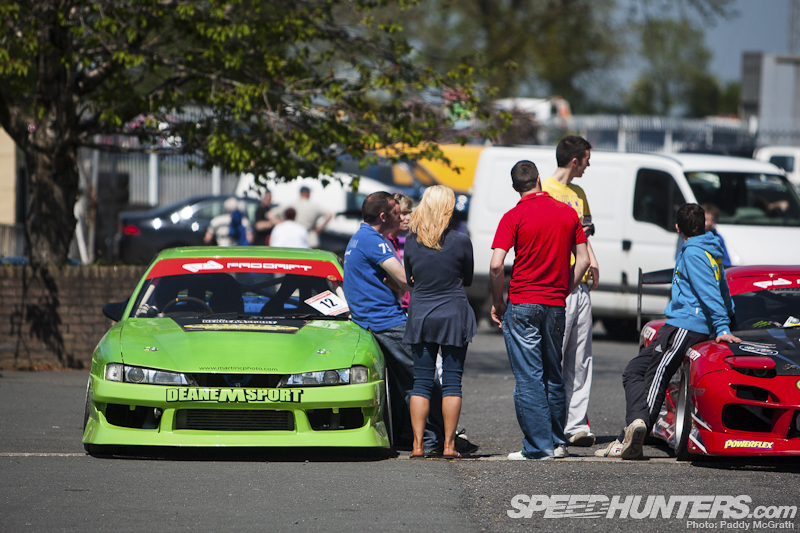 The Deane family were of course present. Older brother Mike sporting a Focus RS green respray on his S13.4 and younger brother James in his recently unveiled SR20 powered FD which we took a look at recently.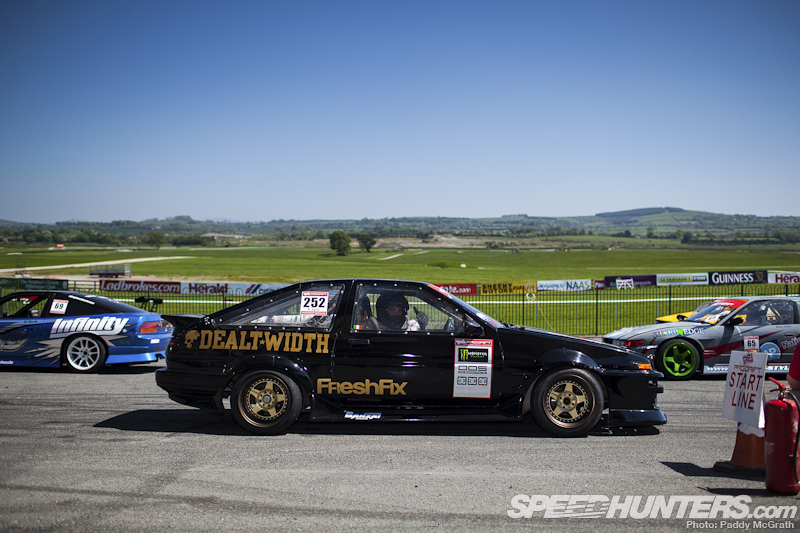 Brian Egan has been quick to make Eric O'Sullivan's old F20c AE86 his own. It's hard to think this is the same car that competed at the Red Bull World Drifting Championship in Long Beach some years ago.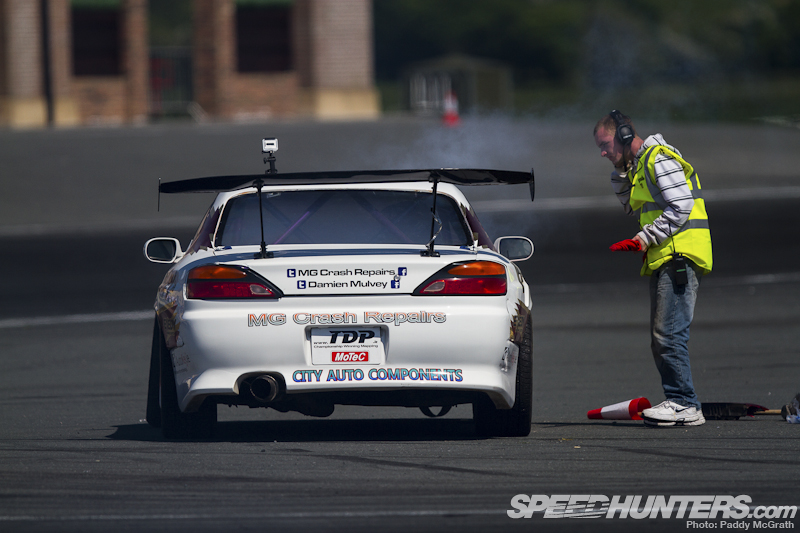 Damien Mulvey, who once competed at Irwindale in the Signal Auto 180SX is running an S15 this year. Save for the rear window, you wouldn't think this car had  an encounter with wall the day before. A credit to his sponsors for putting the car straight and repaired overnight!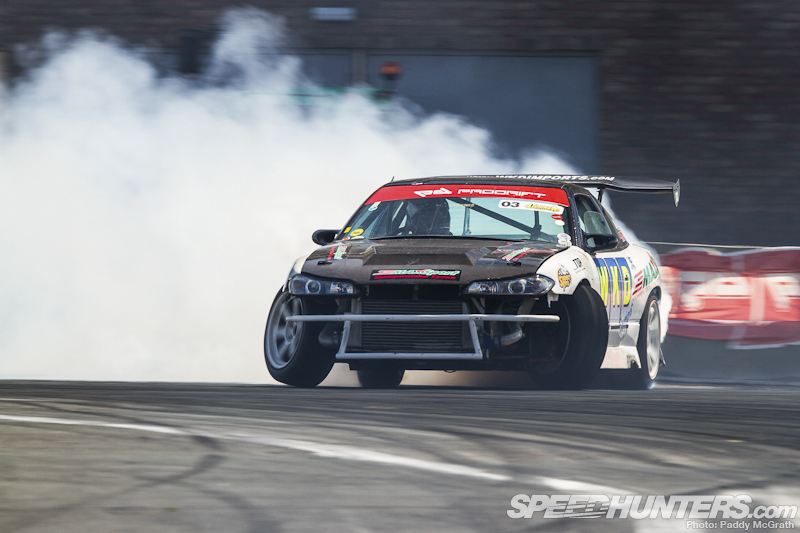 WKD Imports owner Wez Keating was suffering car issues over the weekend, but when it worked, it really worked.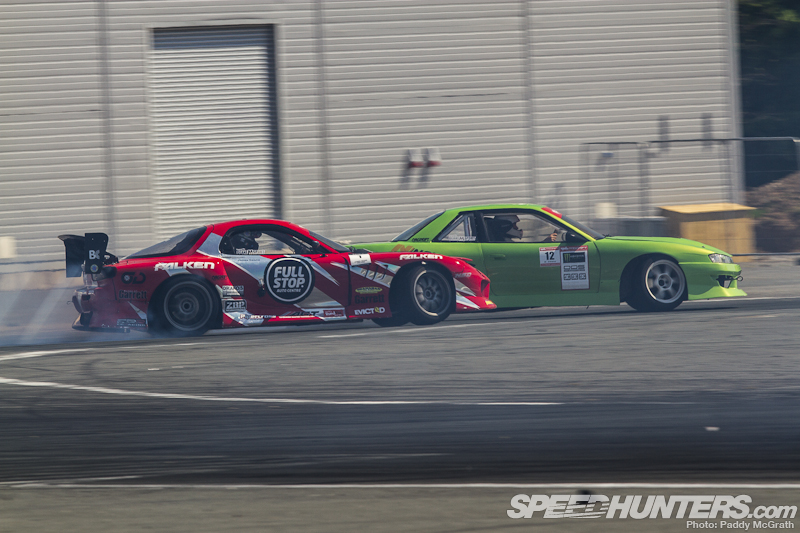 Some brotherly love between the two Deanes during Saturday practice.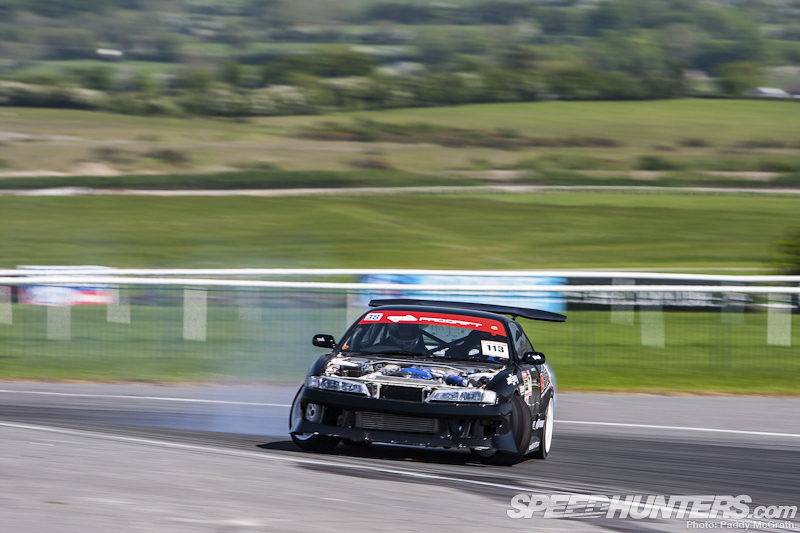 Larry Love initiating in front of the rolling Kildare countryside.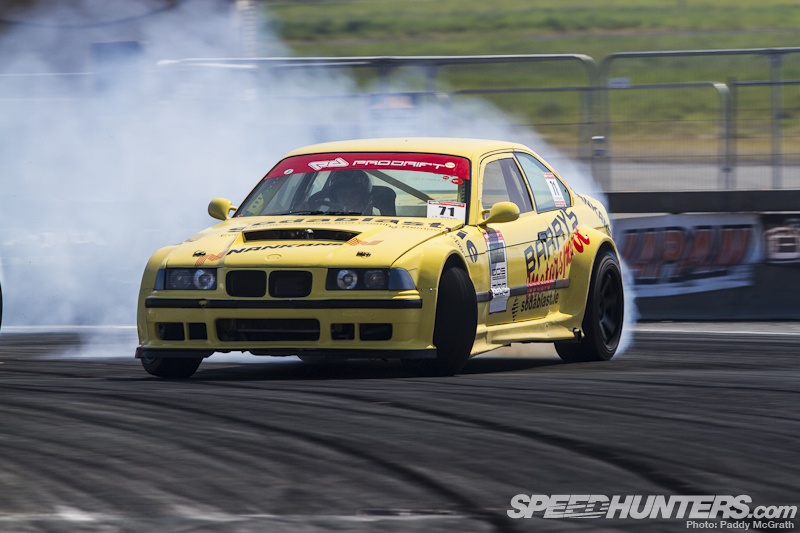 John Paul McCarthy's E36 M3, now with E39 M5 V8 powers and widened track is an absolute force to be reckoned with. It sounded glorious.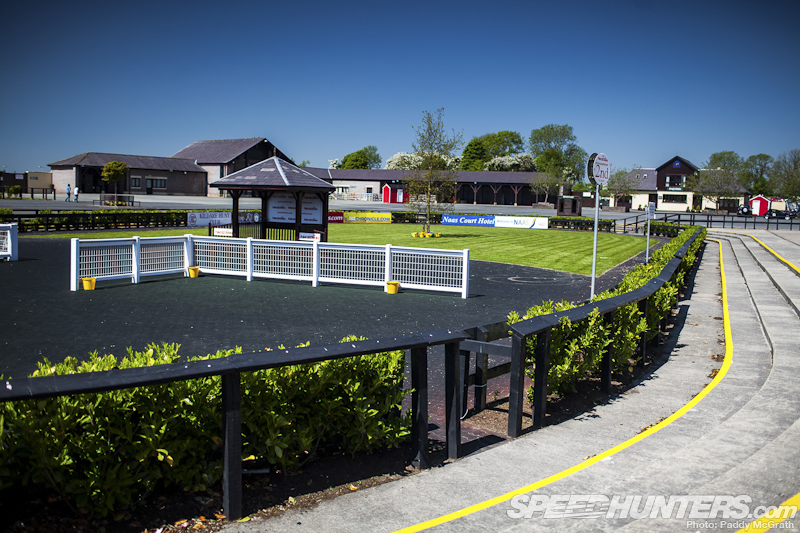 Not your usual drift paddock …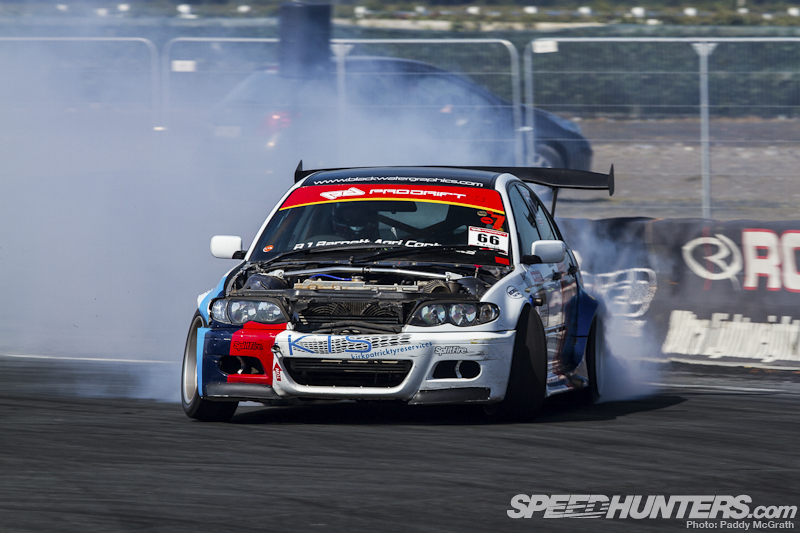 Some of you might remember Rob Barnett's RB25 E46 BMW from last year's Japfest Ireland coverage. IT still lays down walls of tyre smoke.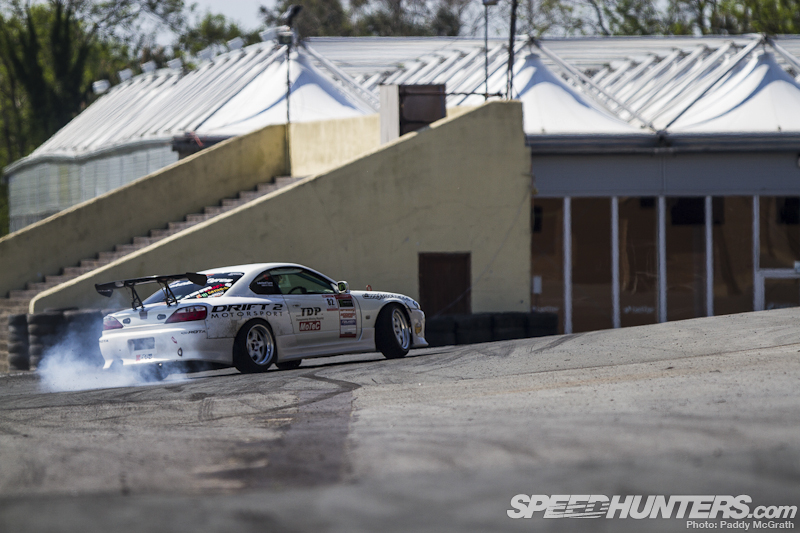 Hanging out on the start line provided a view of just how difficult the entry was – blind, off camber and over a crest.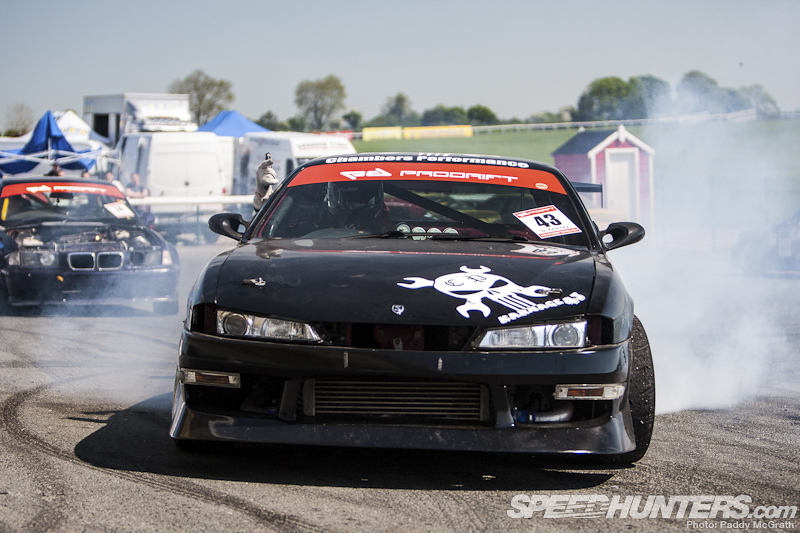 Formula D regular Dean Kearney rolled up the event in a road registered S14. He later said how it was the most fun he's had at an event in quite some time with no pressure on him.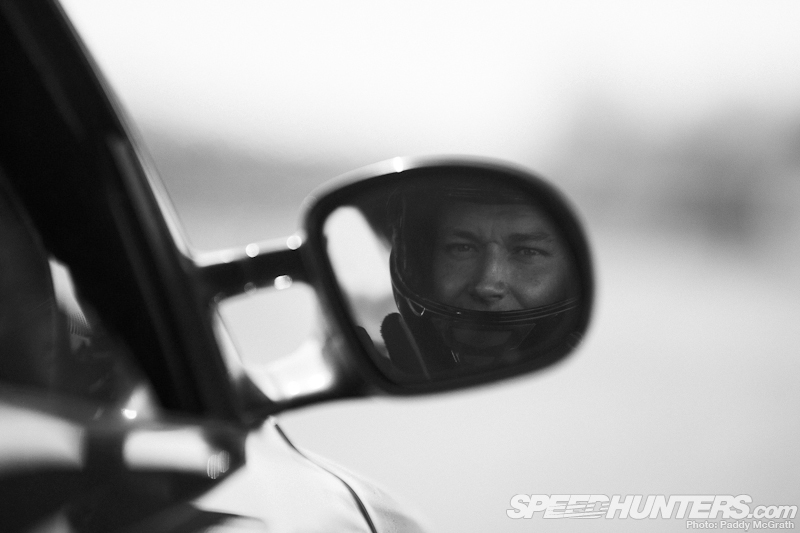 Still at the start line, I decided to channel my inner Larry Chen.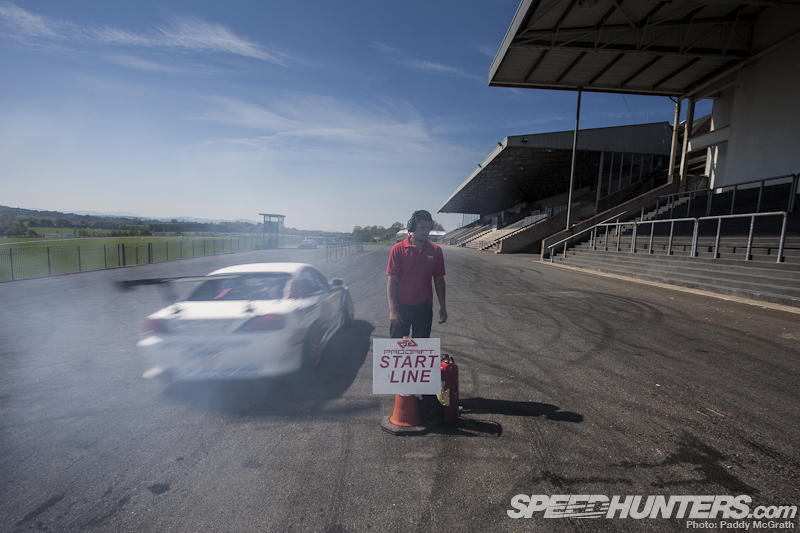 As the cars launched away from the start line …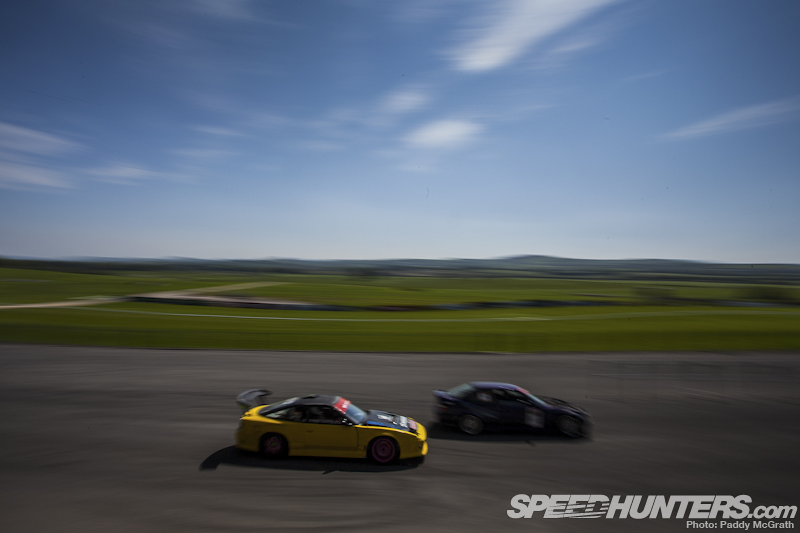 … more often than not chasing another car …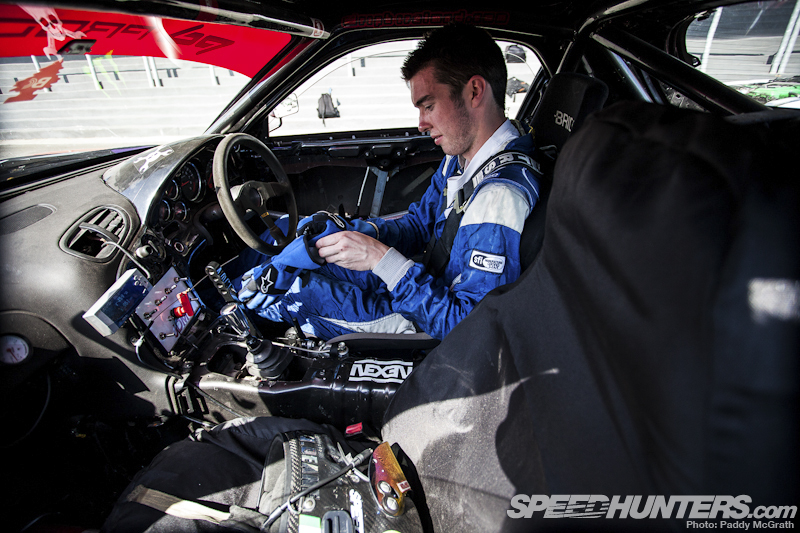 … I just decided to stick my lens into the cabin of some of the cars waiting for their run.  Most of the drivers waited until the last moment before putting on their gloves and helmets, in a bid to stay as cool as possible for as long as possible.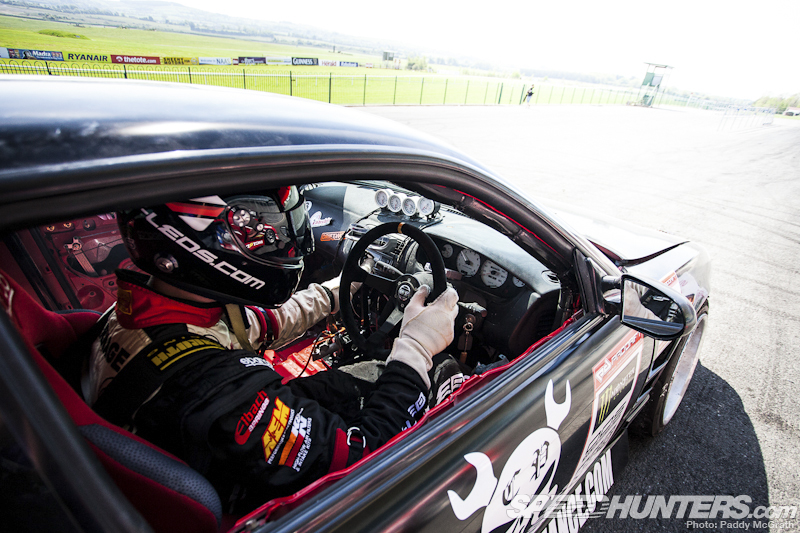 Mr. Kearney has obviously gotten used to the Californian weather as the heat didn't seem to bother him.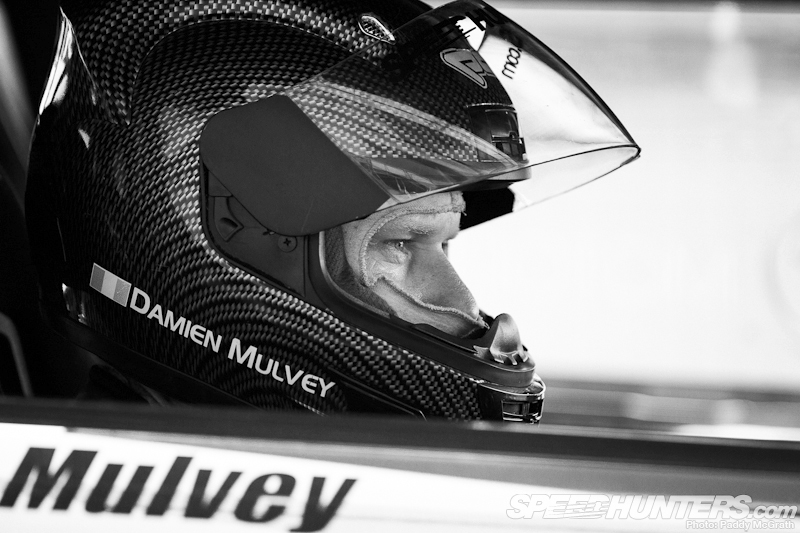 Damien Mulvey and the thousand yard stare …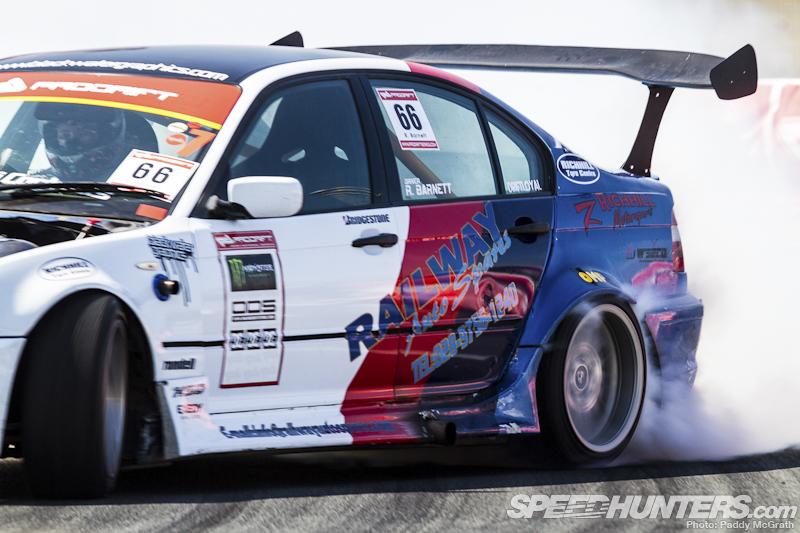 It's hard to resist the gratuitous tyre smoke shot.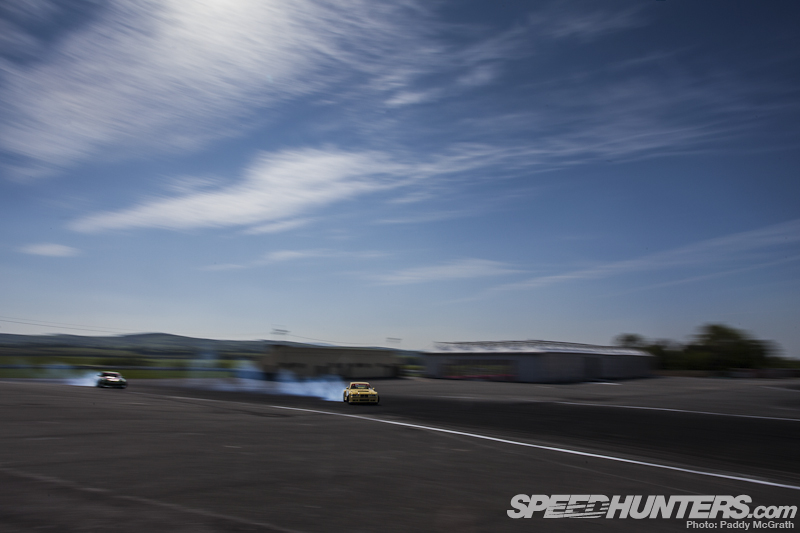 This should give you a sense of scale of the Punchestown custom course.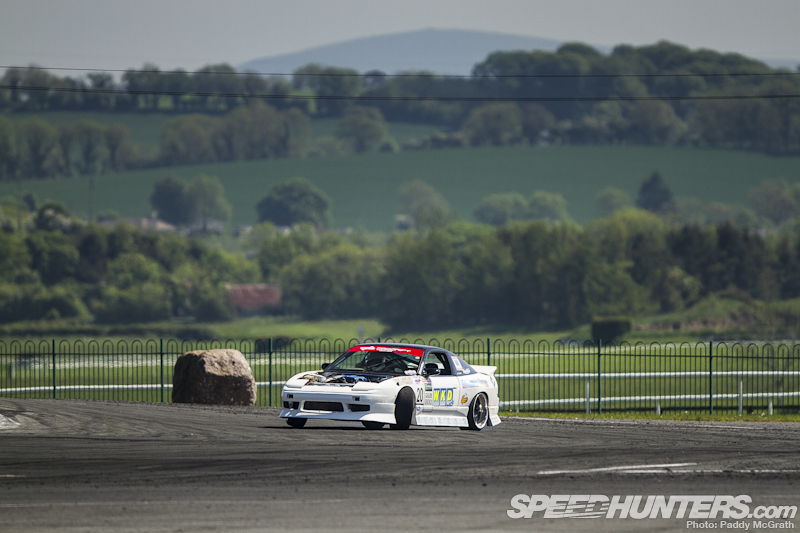 Small car, big countryside. As drifting backdrops go, it's pretty impressive.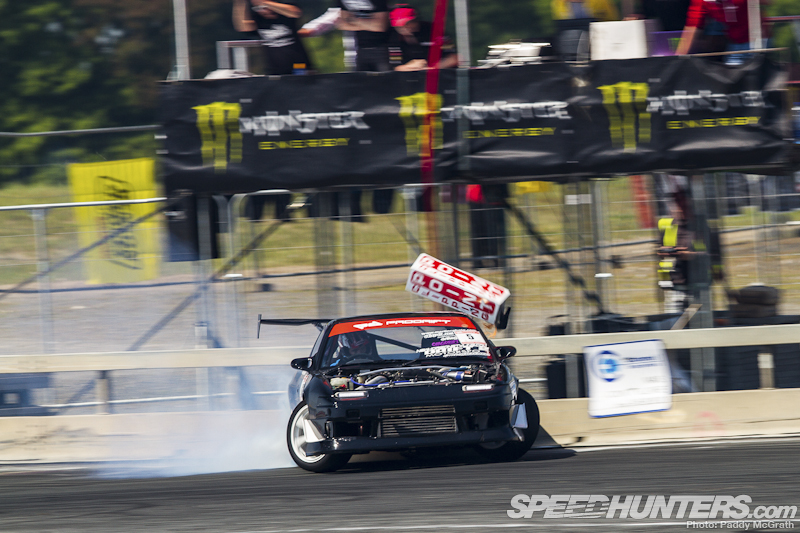 Gavin Lenihan obviously had issues with the Clipping Point sign and his GT wing.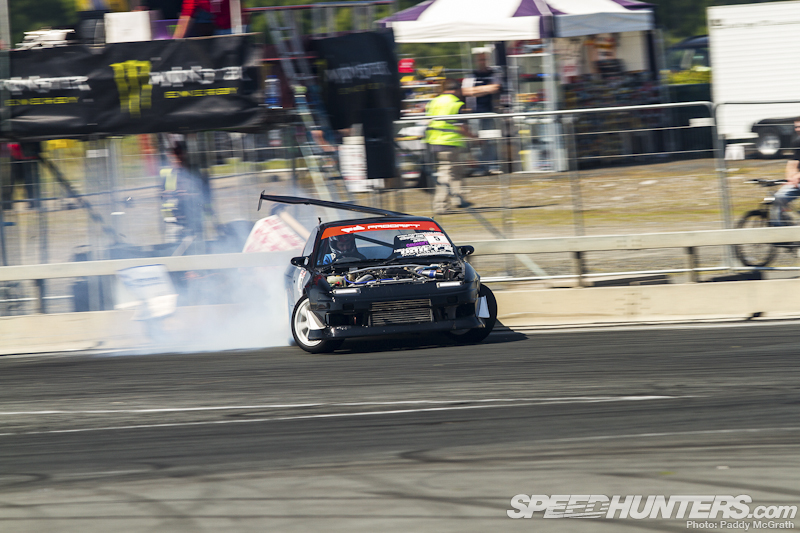 During practice on Sunday morning, he arrived at the outside clipping zone on wide open throttle and kept his right foot buried.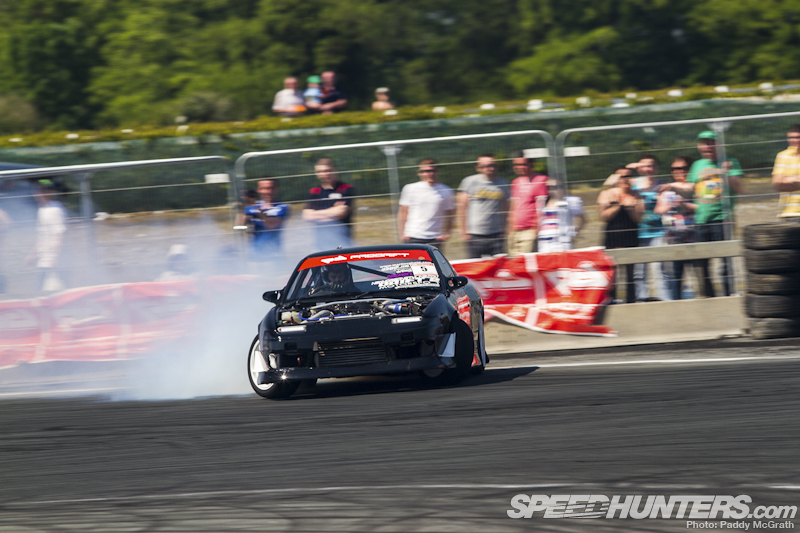 I think the car looks good without the wing, although that's a slightly unorthodox method of removing it.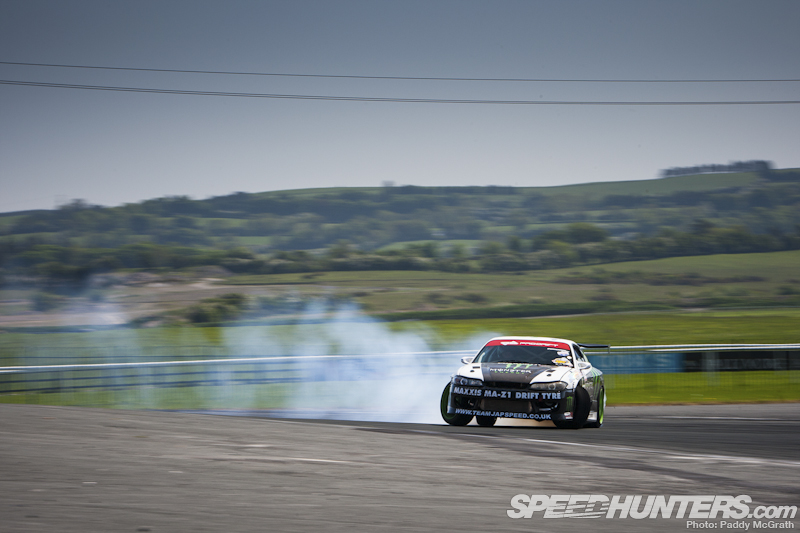 I'll be back tomorrow with more coverage from Punchestown, along with a look at the top sixteen battles.
–
Paddy McGrath